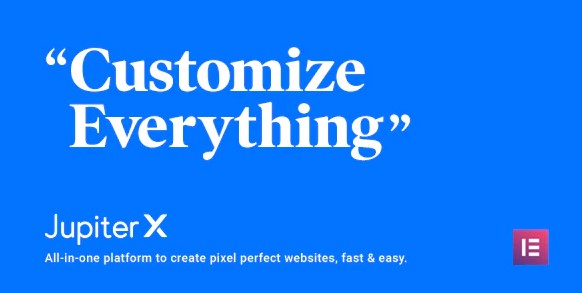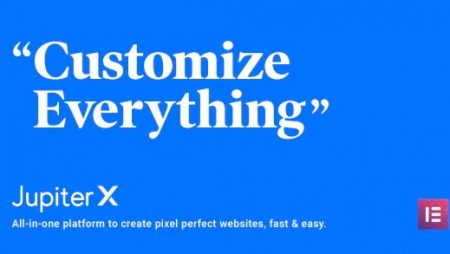 Our content is reader-supported. If you click on our links, we may earn a commission.
More info / Download
Demo
Get Hosting
Jupiter X is your all-in-one platform to create pixel-perfect websites, fast & easy. It comes with Elementor page builder, the world's leading WordPress page builder. You can customize Jupiter X globally using a WordPress customizer. The brand new shop customizer helps you customize every aspect of your online shop including checkout and cart page.
Moreover, you can now build your headers and footers easily with visual editors. Jupiter X also makes it possible to customize your blog and portfolio list and single pages. It doesn't stop there though. You can now easily customize your custom posts archive and single pages which allows creating any listing/directory websites such as hotels, car rentals, real estate, library, recipe, job boards, and much more.
Jupiter X comes not only with over 300+ premade website templates, but also hundreds of page block templates to save your time and help you get inspired. Jupiter X promises unprecedented technical support which includes Live chat and hundreds of in-depth tutorial articles and videos.
Features of Jupiter
Jupiter is a very well known elementor website with revolutionary customization tools such as 100% visual page builder (WYSIWYG), Shop (Woocommerce) customizer, Header builder, Footer builder, Blog customizer, Portfolio customizer, Theme customizer, Pop-up builder, Magazine builder, Post Single page customizer, Form builder, Post archive customizer and many more.
The core features of this theme are: it is SEO Optimised; Multi-Language Support; RTL Support; Google & Adobe Fonts; Developer friendly & super extendible; Unique; Header per Page; Auto Update; Plugin Manager; Unique footer per Page; Responsive & Retina Ready; Customise 404 page; Contact Form builder; Sidebar manager; Customise Search page; Title Bar customizer; Auto-Save; Revision History; Customise Lightbox; Custom Color Picker; Undo-Redo; Save & Reuse sections; Responsive editor; Customise Widgets; Custom burger menu; Custom maintenance page; Website templates (PSD included); Page section templates; Widget customizer; GDPR Compliant; Custom Lightbox; Custom Archive; 22 Exclusive elements for Elementor; Save & Re-use pages and sections and Page section navigator and manager.
The major engineering features of this amazing element or theme are: it is built upon the best open source libraries/plugins for more extensibility and customizability. It is developer-friendly and highly customizable in different aspects. It is strictly loyal to standard WP techniques for more plugin compatibility. It is an extremely lightweight and assets compiler. It has dynamic asset loading. Every line of code is optimized and has countless actions and filters for more customization.
Price of Jupiter
The price of the Regular License of this theme is $59 and can be used by you or one client, in a single end product for which end users are not charged for. The total price includes the item price and a buyer fee.
This license includes Quality checked by Envato; Future updates; Theme hosting offer; 6 months support from art bees.
This license can extend its support by 12 months by paying $17.63.