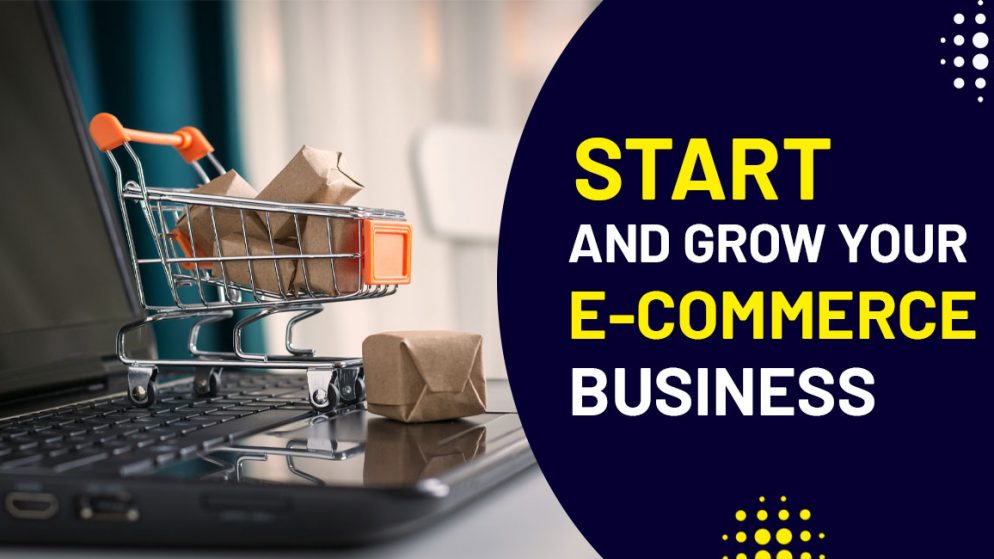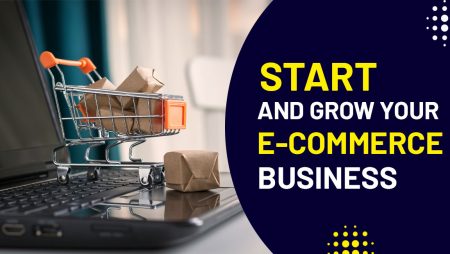 Heads up: Our content is reader-supported. This page includes affiliate links. If you click and purchase, I may receive a small commission at no extra cost to you.
If you've started looking for an eCommerce platform, you've probably heard of Shopify. That's because Shopify controls about 20% of the eCommerce platform market [1], making it the second most used online store builder, only behind WooCommerce. In our hands-on Shopify review, we look at the promises offered by Shopify, uncover its shining features and options for scaling up an online business, while also going into important details such as pricing, customer support, and ease of use.
Keep reading our Shopify review to learn if it's the right place for your online store.
What is Shopify?
Shopify falls into a category of products called eCommerce platforms. These are software applications for building commerce-oriented websites with product pages, shopping carts, and checkout modules.
Shopify is a SaaS (software-as-a-service) eCommerce platform, meaning it's accessible through an internet browser, and you pay a recurring fee to use the online software instead of downloading it for one larger fee.
What's more, Shopify maintains all of the underlying software and hardware for you – you never need to mess around with hosting, updates, security, and so on.
In short, anyone can go to the Shopify website, start an account, and begin selling products, processing payments, and creating content.
In terms of selling, Shopify offers options for:
Selling physical products online
Selling digital products online
Selling at physical locations (using Shopify POS)
What features should you expect from Shopify?
There are dozens of built-in features including:
Support for selling unlimited products
Point of sale support for in-person transactions
Gift cards and discount codes
Multiple online sales channels
Finance reports
Email marketing and online advertising campaigns
Fraud analysis
Support for multiple staff accounts
Abandoned cart recovery
Shipping rate calculations
Free SSL certificates
Shipping discounts
Integrated payment processing
Global selling options such as different languages and currencies
Shopify also has an app store to choose from thousands of other store extensions. Some app categories include:
Store design
Marketing
Fulfillment
Shipping and delivery
Customer service
Store management
Conversion
Merchandising
Product recommendations
You can also control how your store looks using Shopify themes.
How does Shopify compare to other platforms?
You have several eCommerce platforms to consider, so what makes Shopify stand out? Are there aspects of Shopify that may push you toward another solution?
Shopify pricing vs competitors
Shopify is similar to most major platforms with its pricing plans.
For instance, the $29 per month Basic Shopify pricing aligns with the basic plans from BigCommerce, Squarespace, and Wix. Weebly has some lower-priced plans, but they're not as great of a value, especially in terms of eCommerce offerings.
Shopify pricing goes from $29 to $299 depending on what you need, and they offer enterprise features as your business grows, all starting at $2,000 per month in the Shopify Plus plan.
Many stores will be fine with the $29 plan, at least to start. This makes Shopify quite affordable versus the competition.
Finally, Shopify has a $9 per month Shopify Lite plan if you need to add simple online eCommerce tools such as Buy buttons to an existing site. Keep in mind, however, that the Shopify Lite plan is in no way a real online store with a complete shopping cart.
Shopify design vs competitors
With hundreds of beautiful themes, it's safe to say that Shopify excels in the design arena. You choose a theme, customize it using drag-and-drop sections, then add product pages for a complete online store interface.
In general, platforms such as Squarespace and BigCommerce are known for more "trendy" designs, so you might consider those if you're looking for visually impressive templates. However, Squarespace and BigCommerce themes rely heavily on large, high-resolution photography, so we've found some problems with that. First of all, many store owners don't know how to optimize large photos, causing slow page load speeds. And what happens if your photos aren't the absolute highest of quality? Well, they get stretched out and look terrible.
That's one of the reasons we like Shopify, because media elements tend to appear more natural in your designs, and there's no need to hire an expensive photographer to still create a beautiful website.
We would like to see a complete drag-and-drop builder in the future (right now that's only available on the homepage), but overall, Shopify helps you design a quick, professional website, all without having to know anything about coding or development.
Shopify customer support vs competitors
All online store owners should have an eCommerce platform with responsive customer support. Luckily, Shopify leads the way with its 24/7 support via live chat and email. You can also reach out to the Shopify community to speak with other merchants.
Shopify also beats out most of the competition when it comes to online resources.
All Shopify customers gain access to a knowledgebase, blog, video guides, business courses, podcasts, business encyclopedias, comparison tools, and a list of community events to network with other merchants.
Our review of the Shopify store creation process
In this section, we'll walk you through how to create a Shopify account, implement a viable website design, and add your first product. Throughout the process, we'll highlight the pros and cons of the Shopify interface and how easy it is to use the dashboard.
If you ever want a more detailed look, you can also read our full Shopify tutorial.
Signing up for your store
To begin, go to the Shopify homepage and click on one of the Start Free Trial buttons. Here, you'll fill in your email address and create a password.
We like how there's no requirement to type in a credit card. The free trial goes for 14 days, after which, you can either select a premium plan or just let the plan go defunct.
You also receive a test domain name with the .myshopify.com subdomain following your site name. And they offer a domain purchasing tool inside Shopify once you'd like to make the domain more professional.
Exploring the Shopify dashboard
Something I've been impressed when working on this Shopify review is that inside the Shopify dashboard, you gain access to a sleek, modern admin portal with menu items for:
Orders
Products
Customers
Finances
Analytics
Marketing
Discounts
Apps
This makes the Shopify dashboard easy to use, especially when paired with the search box at the top.
There's also a Sales Channels section in the main menu, which allows you to add as many sales channels as you want (such as your Online Store, Shopify POS, Facebook, or eBay).
Shopify excels with rapid online store development and by making the process so simple that even a non-developer can come to Shopify and start selling online.
That's partially because of the getting started guide , which shows buttons for
Adding products
Customizing your theme
Adding a domain
Setting up payment gateways
Reviewing your shipping settings
Controlling the design of your Shopify store
All design work is done by going to Online Store > Themes.
The Shopify page builder offers a visual preview to the right, along with a list of customizable content modules. You can add your own content block or utilize the ones already inserted by the installed theme.
It's great how you can click and hold any content block to drag it up or down the list. Not to mention, you can click any of the content blocks to reveal unique content settings.
As an example, the theme we currently have installed offers an Announcement Bar, Header, Image Banner, and Featured Collection of products.
Each content block presents quite a few settings to customize, all of which are situated within the header. For example, you could adjust the color scheme setting or upload a logo to appear in the header.
Under the Themes section, Shopify includes links to browse hundreds of free themes and premium themes. We like the premium ones the most, but they'll cost you around $50 to $150.
As with most of the Shopify interface, adding a theme takes no more than a few clicks.
Adding a domain name in Shopify
As an "all-in-one" eCommerce platform, Shopify provides a portal to purchase domain names. You would usually have to go to a third-party provider or a hosting company for a domain name, but both hosting and a domain search tool come along with your subscription.
It only takes a few seconds to type in the desired domain name and see if it's available. Once you find the best one for your company, you're able to purchase and activate it as your primary domain.
Configuring Shopify Payments to receive money from shoppers
In the past, Shopify has excelled with payment processors, seeing as how it allowed you to link to hundreds of third-party gateways, along with payment methods such as PayPal and Google Pay. None of that has changed, but it has become easier with the Shopify Payments solution.
Shopify Payments has no added transaction fees besides the standard credit card processing fee (starting at 2.9% + $0.30) and you're able to decrease credit card rates as you upgrade your Shopify plan.
You can complete the process by clicking on the Activate Shopify Payments button. Then, type in your bank account information and watch as you're approved for a payment processing account within a matter of minutes (provided you meet all the requirements).
We should mention that Shopify still offers integrations with hundreds of other payment processors. However, they charge you extra transaction fees to use anything outside of Shopify Payments, which is disappointing if you must go with PayPal or another third-party processor.
Reviewing Shopify shipping settings
During our Shopify review, we found that Shopify provides a section to manage all general and variable shipping rates.
You can also scroll down on the page to find shipping label discounts for major providers. Along with that, you gain access to packing slip templates and a section to connect to your company carrier accounts.
Shopify supports integrations with major carriers including USPS, DHL, and UPS. One downside is that you may have to install an extra premium app for things features such as live shipping rates and label printing.
Adding products in Shopify
Shopify product pages include a myriad of fields starting with the title, description, and product status.
It's also possible to upload media items (such as product photos and videos), add the product to multiple sales channels, and place the items into product types or collections.
Once you publish the item, you can immediately look to the frontend of your site to see it in your catalog.
All formatting comes from the chosen theme, while Shopify adds essential buttons like the Add To Cart button and the Buy Now button.
checkout modules, Shopify takes care of those as well.
Customers get sent to the cart to review what they want to buy or remove. They then click on the Checkout button or choose an alternative payment method.
Finally, the default Shopify checkout area asks the customers for contact, shipping, and payment information. After that, your payment processor handles the work for you and places money into your account.
Unfortunately, the Shopify checkout section is far less customizable than competitors such as BigCommerce and even WooCommerce. It's possible with custom coding, but you typically have to settle for a checkout section that looks like every other Shopify merchant.
Shopify review: the pricing
The Shopify pricing is fairly simple. You choose a plan and get all included features for that plan, along with hosting, an SSL certificate, and access to the page builder.
Shopify offers five plans.
Here's what to expect from each package:
Shopify Lite: $9 per month to add products and Buy buttons to previously created blogs or websites. It's not a complete online store, but rather a way to complement another site with shopping cart functionality.
Basic Shopify: $29 per month for a complete online store, unlimited products, two staff accounts, manual order creation, discount codes, gift cards, abandoned cart recovery, and more.
Shopify: $79 per month for everything in the previous plan, five staff accounts, decreased credit card rates, standard reports, international domains, and international pricing.
Advanced Shopify: $299 per month for everything in the previous plans, 15 staff accounts, decreased credit card rates, advanced reports, international pricing per variant, and much more.
Shopify Plus: Starting at $2,000 per month for a customized enterprise system.
Themes and apps from Shopify
Themes are no joke with Shopify. Not only are there both free and premium themes, but they're designed to look professional without requiring too much customization.
They also have themes made just for certain industries like art and photography, electronics, and sports.
During our Shopify review, we discovered more than 80 themes. And as a bonus, each theme has multiple styles that turn the initial design into something completely different.
As for apps, this is truly where Shopify shines.
Hundreds of apps are packed into the Shopify App Store, with categories for marketing, sourcing, conversions, fulfillment, and more.
Some are free, but others require a subscription (usually ranging from $2 to $100 per month – it depends on the third-party app company).
Shopify review: Pros and cons
So what are the main upsides and downsides of Shopify? See our thoughts below:
Pros
Everything is included from hosting to an SSL certificate, and a page builder to eCommerce features.
You can design a store within seconds using themes and content blocks.
Add just about any feature you need with third-party apps.
The online support documentation is unmatched.
It only takes a few seconds to activate a payment processor.
Most marketing tools come standard, including email marketing and search engine ads.
It's the best platform for cross-channel selling (POS, Shopify, Facebook, Pinterest, etc.).
You don't need to worry about maintenance or security – Shopify handles all of that for you.
Cons
There's no free plan to run a simple, limited online store.
There's no customer support phone line.
Shopify uses a unique coding language, so there are fewer developers you can hire.
You only get drag-and-drop functionality on the homepage, and even that is not really a true drag-and-drop builder.
Although you can make a blog, its features are extremely limited.
You don't get full access to your store's underlying code like you would with a solution like WooCommerce.
Shopify review: is it the right ecommerce platform for you?
We like Shopify for every type of online store owner. It doesn't matter the size of your shop, Shopify can support it. Not only that, but Shopify pricing remains competitive. You also get the best customer service in the game.
The only reason you might skip Shopify is if you really want phone support, require a stronger blogging interface, need access to your store's underlying code, or would rather have a free/more affordable solution.
If you're interested in some other options, you can read our collection of the best eCommerce platforms or our roundup of Shopify alternatives. If you want to see how it stacks up against another popular eCommerce tool, we also have a detailed Shopify vs WooCommerce comparison.
If you're ready to get started with Shopify, check out our full Shopify tutorial and our collections of the best Shopify apps and best Shopify themes.