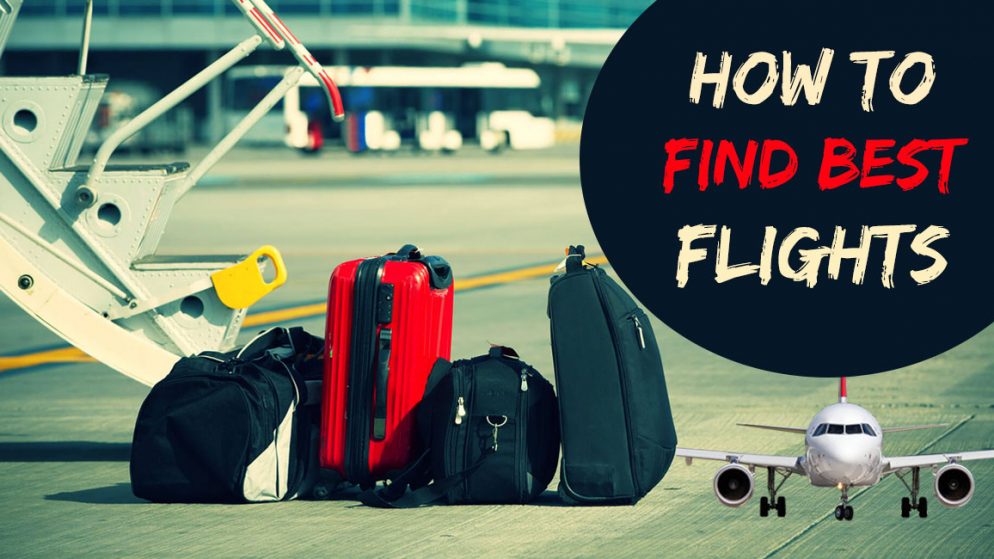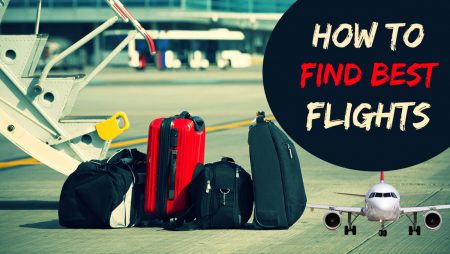 Our content is reader-supported. If you click on our links, we may earn a commission.
Expedia is among the first internet travel agencies, having been established in 1996. Expedia.ca is a member of the Expedia Group, a conglomerate organization that also owns Orbitz, Travelocity, trivago, and a few other online travel agencies (OTAs). Because of this, you'll often discover that the costs and functionality offered by various websites are comparable.
You can locate flights, lodging, rental cars, cruises, and vacation packages with Expedia. Expedia is a great option for travellers because to its numerous features and lengthy history in the travel search industry, even if it often falls short of other, more recent search engines.
We'll discuss the benefits and drawbacks of using Expedia in this article, as well as how to use Expedia to locate low-cost flights and get fantastic offers via the Expedia Rewards program.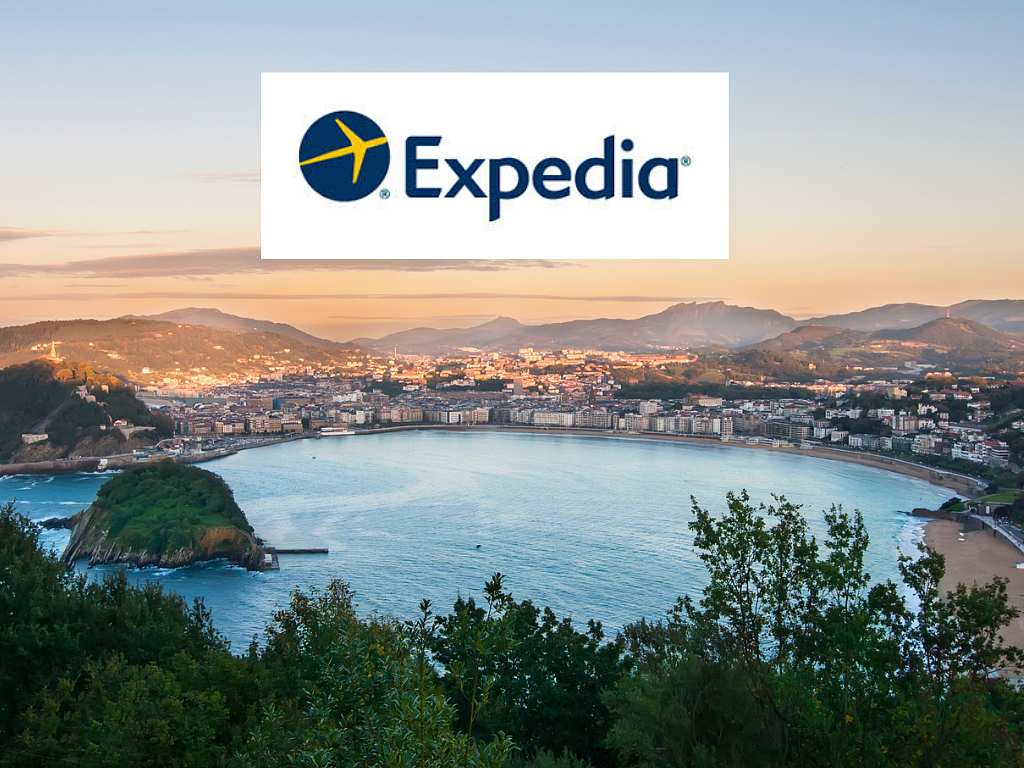 Travel With Expedia
PROS
Upgraded pricing at checkout: Comparing the cost of premium economy, basic economy, and different cabin classes at checkout is simple. You can quickly assess if an upgrade is worthwhile for you by comparing the benefits and price.
A transparent cancellation policy: Before you complete your purchase, Expedia explicitly lays out the cancellation details for each ticket.
The flight's quality is highlighted by its score: Expedia gives a flight score for each flight so you can get a sense of the general calibre of a flight by taking into account things like trip duration, amenities, and aircraft type.
Easy-to-use loyalty program: Expedia offers a points program to reward loyal customers.
Save money on vehicle and hotel packages: By combining your flights, lodging, and car rentals, you may reduce the entire cost of your vacation.
provides an Expedia credit card: Expedia's unique credit card program, in partnership with Citi, allows frequent travellers to make the most of their expenditures.
Customer support: Expedia is a bigger, more renowned OTA and a member of the larger Expedia group; as a result, they often provide greater support and dependability than the lesser OTAs.
CONS
Expedia only displays results for airports inside a single city, not for a bigger area, when using a limited multiple city search.
Flexible date search isn't really flexible since you can only search three days either side of your initial search dates, which makes it a bad choice for travellers with flexible trip plans.
No direct booking option with the airline: Expedia is used to purchase flights instead of the direct booking option with the airline.
Expedia sometimes fails to provide the lowest price when searching for flights from all online travel agencies.
You may be able to find it for less somewhere else.
Lack of map functionality: Expedia lacks a map that displays the cheapest cities to fly to in an area, in contrast to many other online travel search engines like Kayak and Google Flights.
 Step by Step Guide To Use Expedia
How to choose your travel route type on Expedia
Start by visiting Expedia.ca's main page. When the webpage loads, a search window will appear where you may choose to just look for flights, lodging, rental cars, cruises, activities, and vacation homes. To group these search possibilities together, use the "Bundle and Save" option.
Click the "Flights" button to search for low-cost flights on Expedia.
You may choose between roundtrip, one-way, and multi-city choices in the search box's second row. Choose the route type you want to search on.
How to configure the Expedia flight departure and arrival times
Enter both the city or airport from which you will be departing and the city or airport to which you will be arriving. It's advisable to key in the city rather than a particular airport to look for the most possibilities if the place you're flying from or two has more than one airport.
How to set your Expedia flight dates
In the "Departing" and "Returning" areas of the search box, enter the dates you want to travel. Next, decide how many people will be making the trip.
How to take full use of the high-tech features on Expedia flights
Click the "Advanced choices" tab to further narrow your search results. You may then personalize your flight from a drop-down menu created by this action. This link may be overlooked since it isn't bolded and has a regular font size.
A direct flight, refundable flight, flight class, and chosen airline are all options here. It should be noted that just because an airline appears in the drop-down list of recommended airlines, it doesn't always guarantee that it offers the route you're searching for. Even though Uzbekistan Airways doesn't offer this route in the United States, you may choose Uzbekistan Airways as your recommended airline for a flight from LAX to JFK.
How to interpret the flight search results on Expedia
You will be sent to a page that lists all of Expedia's available flights for the route you've selected after doing a search for the desired trip. These outcomes will by default only display the outward flight and will be arranged from least costly to most expensive.
Verify that the travel type, route, and dates at the top of the page are accurate before moving on.
By selecting the blue "Nearby airports" link, you may change the departure and arrival airports. The nearest airports and the separations between your starting airport and other close-by airports will be shown in a drop-down menu.
Tips for modifying your Expedia flight dates.
Travelers may look for flexible dates on Expedia. To accomplish this, choose "Show flexible dates" from the list of search results at the top. It won't take long until a calendar appears. Expedia will evaluate the flights three days before and after your original search when the flexible dates search feature is turned on, and it will highlight the ticket with the lowest price in green. The time it takes for these findings to show might vary, so please be patient.
The first search you do will be highlighted in navy blue so it can be easily compared to the others.
How to use Expedia's flight search filters to get better outcomes
You may customize your search for trip style, budget, and timetable on the left.
You may sort results by price, flight length, arrival time, and departure time.
You may then choose which airlines to include and omit.
You may choose your departure and arrival hours for early morning, morning, afternoon, or evening. This is helpful if you want to avoid red-eye flights or have a deadline.
What do the flight scores on Expedia mean?
Expedia rates each search result on a 1-10 scale. Expedia factors in travel duration, aircraft make/model, and amenities. This doesn't necessarily imply a 10/10 flight is the greatest value, but if it's inexpensive, you're getting a terrific bargain.
Expedia's flight score includes internet, entertainment, and charging facilities.
How to maximize Expedia's low cost rates
Expedia's search results may include a cheap fare. This fare is sometimes a bargain, but it frequently has limits.
Similar to Priceline's Express Deals, Expedia's discount rates don't reveal flight specifics until after booking. Instead of specific times, you'll receive an overview. You'll receive a variety of stopovers, not just one.
Last-minute flights are often cheaper. Otherwise, they may be more expensive than a flight arranged months in advance. Uncertainty may be stressful.
How to see additional costs on Expedia flights
You may click "Details & luggage costs" under each search listing. This shows the flight's route, departure and arrival times, aircraft, flight number, cabin class, total distance, and anticipated baggage costs.
When you select "Select this fare" and pick your return trip, extra costs may display. Expedia sorts return flights by price by default.
When you pick a return flight, you'll get a booking summary page. On the right, you can see what your flight includes. Add-ons might cost extra.
How to change your flight's cabin class using Expedia
Basic economy, premium economy, business, and first class are searchable. As you go up in cabin class, you receive more amenities and priority, but airlines lack standards.
Expedia shows upgrade and perk choices during checkout.
To discover what each upgrade includes, click "Show more." If you want to buy additional luggage and seat choices, it may be cheaper to upgrade your cabin class.
completing your Expedia flight reservation
Expedia will lead you to a website where you can input your booking information, get travel insurance, add your TSA PreCheck details, and frequent flyer number once you've chosen the ideal ticket. The next step is to provide your payment details and an email address so that Expedia may give you a confirmation of your reservation.
How to see your itinerary on Expedia
By selecting "Trips" from the menu bar, you may see the itinerary for a trip you've booked via Expedia. Logging in will lead you to every one of your itineraries. Alternatively, you may access your booking by using the itinerary without logging in.
If you're using the app, go to "Trips" and choose the itinerary you want to see to access your itineraries there.
Including a rental vehicle to your flight on Expedia
Every time you purchase a trip, Expedia will encourage you to add additional services, such as a rental vehicle, after you have chosen your exact flights. To see all possibilities, click "View more automobiles" or choose one of the alternatives shown.
Including a hotel to your flight on Expedia
There aren't many options for including a hotel with your travel. The first step is to choose choose "Stays" and then press the "add a flight" option.
The second option is to start making regular flight reservations. Expedia will provide a popup asking whether you want to add a hotel once you've chosen your flight.
Purchasing a travel package on Expedia
Finally, by choosing the "Vacation Package" option on the Expedia webpage, you may choose the vehicle, hotel, and airfare (or just two of the three). Choose the components you wish to include, then enter the dates and location. Even better, if you're visiting different locations, you may choose to book a hotel solely for a portion of your stay and book the remaining accommodations independently.
How to cancel a flight on Expedia
Expedia's straightforward cancellation policy is one of the benefits of making a cheap airline reservation with them. Customers may cancel their flights without penalty within 24 hours after booking according to Expedia's cancellation policy, which also makes the process simple.
Some airlines may impose additional fees for altering or cancelling flights beyond 24 hours. Some low-cost flights have no return policy. Expedia will go over the conditions of your reservation and any important information you may have missed before you finalize it.
Expedia Points
When you make a reservation with Expedia, you can double up on point benefits by accruing Expedia Rewards points in addition to points for any frequent flyer club you are a member of. Though this does apply to flights, it is important to keep in mind that many hotels do not let reservations made by other parties to earn points.
How to get points and rewards from Expedia
Expedia Rewards is a no-cost reward club that provides members with exclusive deals and advantages. By making reservations for flights, lodging, packages, activities, car rentals, and vacation packages, you may accrue Expedia points.
There are three levels in the Expedia Rewards program:
Blue tier: the status you get when you sign up for Expedia Rewards.
Silver tier: Acquired by making reservations totaling $5,000 USD or booking 7 hotel stays annually. Free breakfast, Wi-Fi, and spa credits are all included.
Gold tier: Acquired by making reservations totaling $10,000 USD or booking 15 nights of lodging annually. You get all the benefits that silver members enjoy in addition to limitless free hotel upgrades when you check in.
Expedia Rewards points redemption procedures
It's simple to use your Expedia Rewards points. Continue the booking procedure as if you were paying in dollars after you've found an airline, rental car, hotel, activity, or vacation package you want. Choose "Use my points" under "Payment" during checkout.
What Expedia Rewards Points are Worth
The value of one US dollar is 140 Expedia Rewards points. You cannot use part points and part dollars to pay for flights as you can with other reservations; you must have enough credits to cover the whole cost of the ticket. When booking a flight, if the "Use my points" option is not there, you have not accrued enough points.
Credit Card for Expedia Rewards
Additionally, Expedia has a partnership with Citi via which cards may earn additional points, be instantly upgraded to silver level, and get one Expedia Rewards point for every US dollar spent on other transactions.
Expedia Alternatives
Many OTAS, including those in Expedia's family, provide comparable services and resources. The key players are listed below, along with advice on how to utilize each of them:
Flights on Google
Matrix ITA
Skyscanner
Momondo
Kayak
Orbitz
Travelocity
Expedia
Priceline
Final Verdict
Expedia still draws devoted customers despite lacking several important search options, such as adjustable date search and multi-city search, because to its rewards program and user-friendly layout.