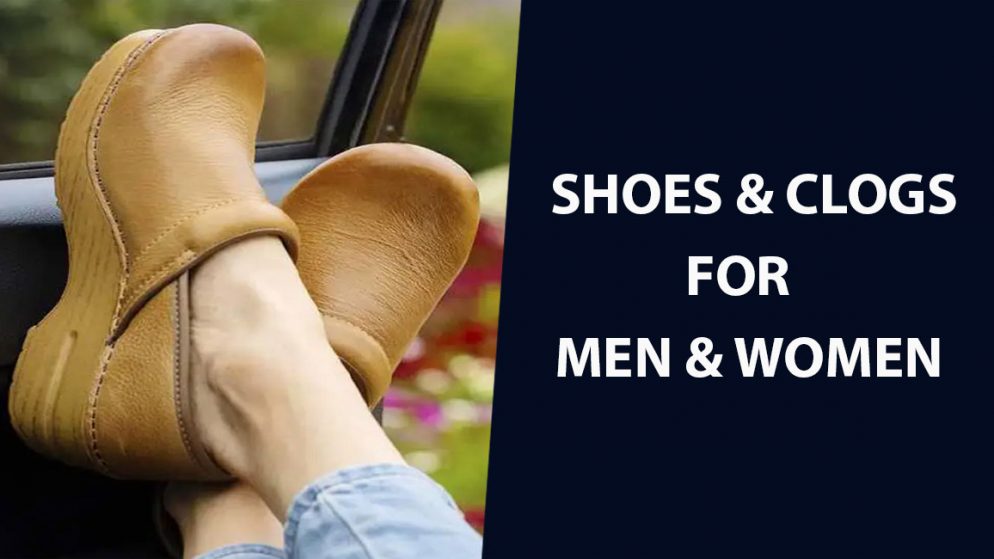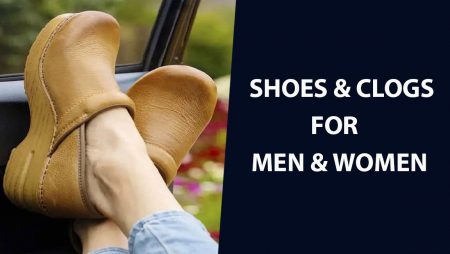 Our content is reader-supported. If you click on our links, we may earn a commission.
If you are in search of shoes and comfort then there are very few brands that can offer that. Dansko has maintained a reputation that is famous for 'all-day comfort. This is the reason that wherever you go you can see Dansko shoes.
Men's Dansko Shoes
Dansko is available for men's shoes as well and here are some of them:
Dansko shoe sneakers – These shoes are available in 3 shades and have a rubber outsole which makes them slip-resistant. Also, the leather makes it water-resistant with all the comfort and support.
Shoe slip-on – These slip-on have the same features as the Vaughn including a nylon shank. It is available in 5 different colors.
Loafer – This is a thing of beauty that is available in black and mahogany calf leather. It has a triple-density footbed including a TPU heel, arch stabilizer, and molded EVA midsole. Also, the loafers are slip-resistant and offer great comfort.
Shoe oxford – This is one of the finest shoe options by Dansko. It is available in three colors and offers great comfort and support. It has all the top-notch features which make it a perfect choice to purchase.
Women's Dansko Shoes
There are many shoe options for women by this brand which makes it easy to purchase, here are some of them mentioned below:
Shoe boot – The ankle length of the boots offers great sophistication and has great construction as well as materials. This provides amazing comfort to the feet.
Loafer – These are available in various colors and are stylish. Also, these loafers have cushioned heels as well as a great comfortable sole.
Flats – The round toe of the sandals has a wide hook and loop ankle strap which looks stylish and comfortable. It has cushioned footbed as well as wedged textured sole for great comfort.
Sandals – The sandals offered by Dansko offer comfort as well as style. The Vivian Gladiator sandal is available in three colors and offers features like molded cork, lightweight, PU foam foot, etc.
Footwear should be given equal importance as clothing. The Dansko offers amazing advantages as well as some drawbacks which you might take a look at before making any purchase.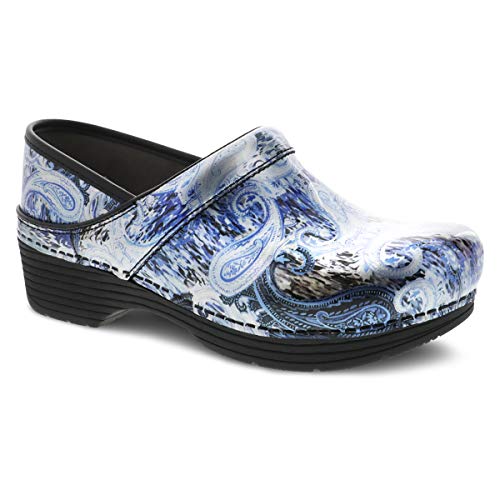 Comfort
Dansko shoes or footwear make you feel very comfortable. They are crafted with great material and offer amazing designs. Plus, they go through an extensive testing process so that you can get the best.
Style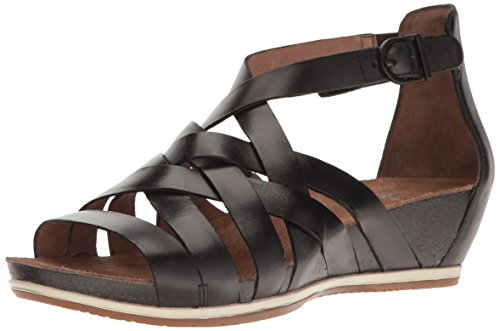 There are very few brands that offer comfortable shoes that are suitable for personal as well as professional wear. Dansko takes extra care to craft attractive footwear for all with great quality and comfort.
Versatility and Variety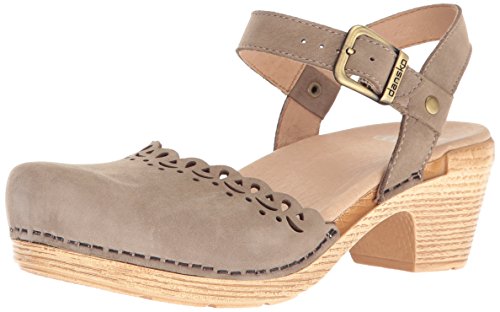 Fit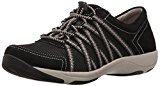 The shoes by this brand run true to size. This means that you have the chance to shop online without worrying about your size.
Availability
Limited availability in stores – This can be a major issue. They concentrate on making great production volume but is still not sufficient.
Find them on Amazon – Dansko shoes are available on Amazon and you can buy them with PayPal or a credit card.
Price
High-end products – Every pair by this brand is crafted with great materials and goes through solid quality control testing. Thus, this makes them not fall under the bargain basement footwear category. However, they are fairly priced and range from $100 to $200 dollars with an average cost of $145 for shoppers who are on a budget.
Dansko Clogs
These shoes have been a blessing for people who are constantly on their feet. The clogs by Dansko can be worn the entire day without making your feet suffer. These clogs are successful for the comfort they offer.
DANSKO PROFESSIONAL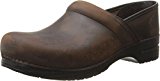 The midsole offers great amazing stability while lateral movement. The TPU heel counter offers great motion while allowing the heel to move up and down easily. Also, the PU outer sole makes the footwear shock-absorbent and offers comfort.
DANSKO PRO XP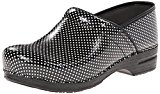 This line by the brand is rated for offering great comfort and durability. It is available in various sizes as well as colors for both men as well as women. They also offer redesigned outer soles, footbeds, etc.
WOMEN
Dansko Women's Pro XP
They are available in regular as well as wide sizes in more than 25 styles.
Regular Dansko Women's Clogs
Shoe Tamara clogs – These are stylish as compared to the original style and are available in 5 colors. They have adjustable buckled straps and lightweight cushioning.
Shoe Sonja Clog – These are backless style clog that is available in 6 colors and has amazing features that offer protection and comfort.
Sam Ankle-strap clog – They offer stability and support and are shock-absorbing clogs because of the foam in the midsole. It maintains moisture and the coring holes reduce the shoe weight.

Regular Dansko Men's Clogs
Shoe Wil clogs – They have stylish stitching on the leather uppers which are waterproof. They are comfortable to wear and have features like slip-resistant soles, padded collars, etc.
Karl clogs – These are open-heel clog which has piped trim padded collar as well as outsole.
Wynn Slip-on clogs – They are not different from causal leather slip-on but has a padded collar, dual goring insets, etc.
Final Thought
The brand has high-quality as well as high-performing shoes which makes it easy for the person to make choices. You cannot go wrong with the Dansko collection if you care about the pain-free movement, comfort, as well as appearance. They offer amazing footwear for men and women which makes it easy on the foot.