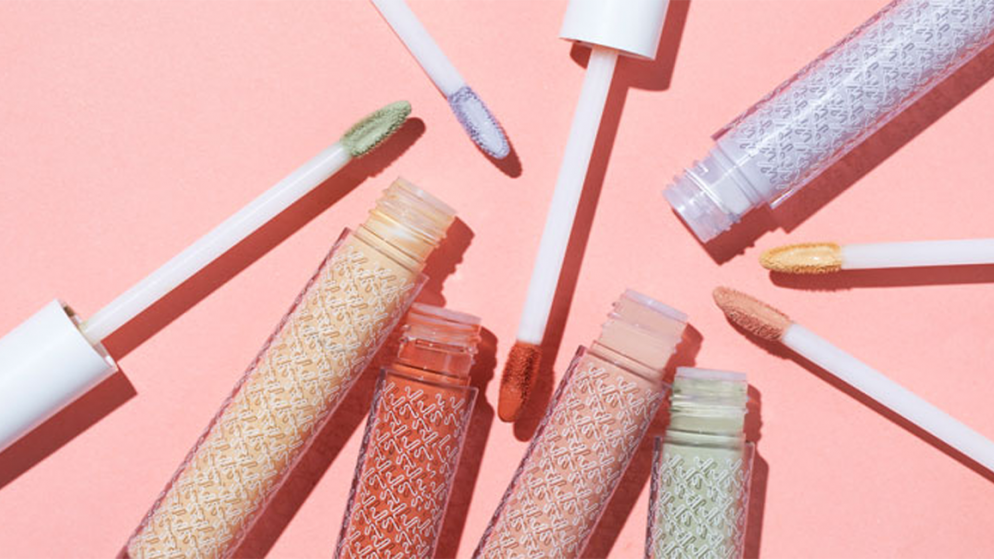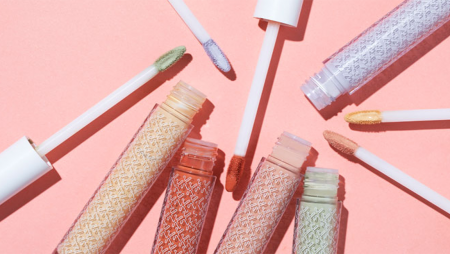 Heads up: Our content is reader-supported. This page includes affiliate links. If you click and purchase, I may receive a small commission at no extra cost to you.
Ashley Madison is a well-known online dating site that caters to individuals who are married or in a committed relationship. Despite having 54 million members worldwide, with over 32 million in the United States alone, there are still many questions and misconceptions about Ashley Madison.
This article will provide an overview of Ashley Madison, including combing through many Ashley Madison reviews, the company history, how Ashley Madison works, and some tips for using the site.
What Is Ashley Madison?
Ashley Madison is a dating site for people who are married or in a committed relationship, with a straightforward slogan "Life is short. Have an affair." Founded in 2002, the project was designed to help married people have affairs when the founder Darren Morgenstern realized there was a market for this type of service, claiming that telling if someone is a good person or not is not necessarily related to monogamy.
Ashley Madison is a hookup, membership-based site for finding extramarital relationships where members can create a profile, search for other members, and send messages. The Ashley Madison cost is different with every monthly subscription package, and the site offers a variety of features to its members, such as the ability to send virtual gifts, and travel planning services. Apart from the website, there's an app available, which can be disguised and made difficult for a partner to detect.
How Does Ashley Madison Work?
Ashley Madison is a social networking site for married people or those in a committed relationship who are in pursuit of affairs, flings, hookups, or even love. So how does it work? After you download the app or visit the site, you need to set up an account containing your basic information. However, Ashley Madison allows you to browse profiles and look around for free.
Nevertheless, Ashley Madison doesn't work the same for men and women. Men can send one free message after signing up, but they must purchase credits to continue chatting, and they keep paying for every interaction in this way. For example, the Ashley Madison cost per message is five credits. So, instead of subscription, there's a credit buying system in place—credits are cheaper the more you buy, and different activities require varying amounts of credits.
On the other hand, for women interactions are free of charge—they can start chats, reply to messages, start discussions, browse profiles, and more without buying credit. As a result, Ashley Madison has a large female base.
Main features
We learned how the service works, and now we'll go over the main features Ashley Madison has to offer:
No Ads
What is Ashley Madison giving to its users? For starters, it's a commercial-free environment, which allows members to focus on what's important—finding an affair instead of watching ads for games and other apps.
Travel Feature
The travel feature allows members to meet up with other members near their destination. So, anytime you're planning a trip, you can share your travel plans with up to 30 people in the designated area.
Feedback Section
This is a relatively new feature that lets members rate their experiences with others, giving feedback in nine different areas to help other members have a better experience on the site.
Discrete Photo
This feature allows you to share photos without revealing your identity, as you can blur the photo or add a mask to your face. Most Ashley Madison customer reviews highlight this feature as one of the favorites since it allows you to browse through pictures and decide if you want to reveal yourself.
Priority Mail
This feature lets you send messages to other members even if they're offline. Your message will appear first in the recipient's inbox as soon as they log in, and you'll receive a read precept.
Priority Man
This feature allows you to have your profile featured in the "Prioritized Man" section, making you appear more often in search results and get more views.
Disguise Icon
This is one of the features that Ashley Madison alternatives seem to lack. It makes the app on your phone not easily detectable, displaying it in the form of a calculator, or any other phone icon.
Safety and Security
Ashley Madison takes its members' safety and security very seriously, with a team of experts constantly working on improving security features. To protect your data, Ashley Madison uses SSL encryption, as well as a fraud detection system that identifies and removes fake profiles.
Preferences
With Ashley Madison, you can set your preferences to find the type of person you're looking for—you can specify your preferred age, location, and even appearance and body type, which was highly praised in many Ashley Madison dating site reviews.
Ease of Use
With a sleek and modern design that's easy to navigate, the Ashley Madison app is very easy to use, and it's available for both iOS and Android devices.
The sign up process is quick and easy. After downloading the app, you need to fill in a sign up form with your basic information, such as your name, age, gender, location and short bio, and create a password. So, how does Ashley Madison work? Once you create your account, you can start browsing right away and edit your profile later by adding what you're looking for, such as Something Short Term, Something Long Term, Cyber Affair/Erotic Chat, Whatever Excites Me, Anything Goes, or Undecided. The interface is simple and clutter-free, so you can find your way around it even if you're not tech-savvy.
Pricing
As mentioned, Ashley Madison's has a unique credit system that conveniently lets you pay only for what you use. The site allows various payment methods, such as credit cards, Paypal, debit cards (prepaid also accepted), checks, and a few other discrete methods, depending on your location. They also accept gift cards from major retailers, allowing you to pay for items using cash without revealing your personal information. Here's the Ashley Madison cost for each package:

Ashley Madison User Reviews
The majority of Ashley Madison's customer reviews are positive, appreciating the fact that the sign-up is free, and that there are various ways to communicate with other members. Some reviewers have said that it's the best dating site they've ever used and that it has helped them find the person they were looking for. Others have said that it's very user-friendly, and a great way to meet new people. However, I also found some negative Ashley Madison customer reviews of users who didn't have much success with the site.
Customer Support
If you need help or have any questions, Ashley Madison has great customer support that you can contact via phone or email, and an FAQ section with answers to the most common questions. Customer support is available 24/7.
Alternatives
As the dating site scene is fairly evolved nowadays, let's see how the site stacks up against the main Ashley Madison alternatives: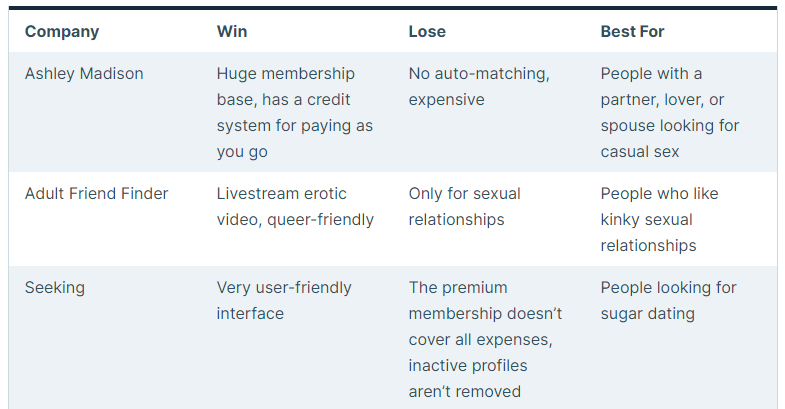 After researching for this Ashley Madison review, I found that what sets it apart from other dating sites the most is its convenient credit system that allows you to pay only for what you use. Another thing that makes Ashley Madison better than other dating sites is its discretion—the app has a Disguise Icon feature that makes it not easily detectable on your phone.
Is Ashley Madison Worth It?
If you're looking for a discreet dating site with a credit system that allows you to pay only for what you use, Ashley Madison is definitely worth it. The site also has a fraud detection system and uses SSL encryption to protect your data, so you can be sure your information is safe. But does Ashley Madison work? Yes! Whether you're looking for your twin flame or a soul tie in the form of an extramarital affair, Ashley Madison has a lot to offer. So, if you're considering signing up, we say go for it!
FAQ
Is Ashley Madison legit?
Yes, Ashley Madison is a legit dating site with over 50 million users worldwide. It's safe and discreet, protecting your information and allowing you even to use it anonymously for further safety. And if you are wondering is Ashley Madison worth it—if you're looking for something discreet on the side, it's worth every penny!
 Can you search for someone on Ashley Madison?
Ashley Madison allows you to search for someone on the app. What's more, you can set your preferences in terms of age, location, and even body type, and find profiles matching your criteria. Even if you're registered on the free version, you can discover individuals and look around the site.
What is a collect message on Ashley Madison?
A collect message on Ashley Madison is a message the sender pays to send, and the recipient pays to read. To do this, you need to have credits—if you're a man, every time you send or open a message will cost you five credits. On the other hand, messaging is free for women, which according to many Ashley Madison reviews is one of the reasons why there are so many women on the site.