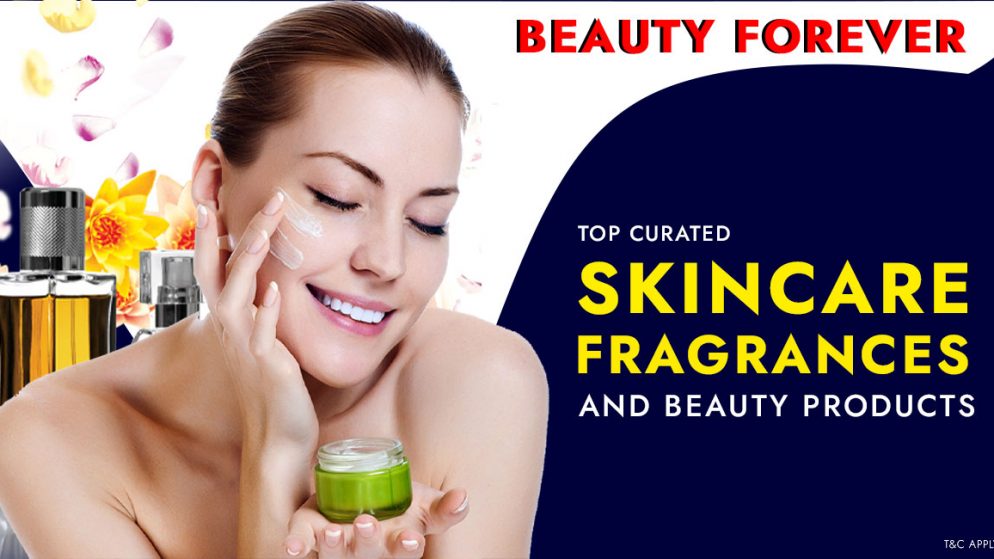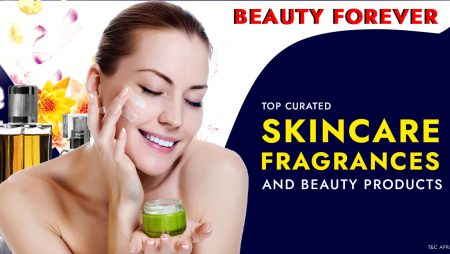 This post contains affiliate links. This means if you click on the link and purchase something, we receive an affiliate commission at no extra cost to you.
About Scentbird
Scentbird is a perfume subscription for both women and men. Each month, subscribers are sent a 1-month supply (8 ml) of designer scents, which fit into the vial case you receive with your first month's subscription. You can complete their Fragrance Quiz so that Scentbird can recommend scents just for you, or just also browse their entire catalog to choose what you want. Just want to explore perfumes and colognes? You can opt to be surprised every month! Scentbird is one of the best perfume subscriptions we've reviewed.
What It's Like to Subscribe to Scentbird
How Scentbird Works
Scentbird starts off by asking you a few questions in their quiz to help narrow down scents that match what you're looking for.
After the quiz, you aren't locked in to any specific scent. Scentbird recommends scents based on your preferences, but you can browse their full selection of perfumes and colognes and pick for yourself based on full descriptions with notes.
Each month, you can change your selection to explore new scents and find the ones that you truly love.
Pricing Options
Scentbird sends one travel-sized vial of perfume with ~140 sprays each month.
Example Perfumes
Versace – Dylan Blue Pour Femme – notes of Black Currant, Eglantine Rose, and White Woods
Rebecca Minkoff by Rebecca Minkoff – notes of Bergamot, Tobacco Accord, Jasmin Absolute, Karmaflor, and Patchouli Essence
Oscar de la Renta – Bella Blanca – notes of Lychee, Pear, Orange Flower, Jasmine, and Musk
Confessions of a Rebel – Get a Room – notes of Apple Tree, Mandarin Oranges, Cypress, Vanilla, and Clary Sage
Scentbird Pros and Cons
Pros
Easy way to explore a variety of new fragrances
Travel sized so you can use it anywhere – meets TSA carry-on regulations
No shipping cost or hidden fees
Receive a small card detailing the fragrance notes and inspiration with each vial
Cons
No returns or refunds, so planning ahead can help make sure you get what you want, although they do replace vials damaged in
shipping
Not cost effective if you prefer to use the same scent every month
Some parts of their website are not intuitive
What Else You Should Know About Scentbird
Scentbird isn't limited to just perfumes and colognes! They now also offer makeup, moisturizers, and other beauty products for the same monthly cost. Just add them to your queue and instead of a fragrance you'll receive the product you chose for that month. This option is perfect for those who don't use fragrances as frequently to fill out the rest of your beauty supply. They also have candles available if you want to fill your home with fragrances but not just in perfume form.
Is Scentbird Worth It?
For those looking to experiment with different fragrances, Scentbird is definitely worth it. The best way to try Scentbird is if you choose to get three vials every three months. This will give you a slight discount, plenty of time to experiment with different fragrances, but still be able to cancel if it doesn't work out for you. You can even ask for female and male picks to share with your partner or someone else.
At $15.95 per month for a single fragrance delivered every month, the price can be a little prohibitive. However, if you're one to try different scents all the time, it might be worth it after all. If not, I still suggest giving it a try, especially if you have your eyes set on a premium fragrance that you aren't quite sure about yet. Scentbird offers you an opportunity to test-drive-it before you buy it, and that could be enough to make a one-time purchase worth it.
How Scentbird Compares to Other Top Perfume Subscriptions
Scentbird VS LuxSB: These perfume subscriptions are priced the same at $15.95 per month, however LuxSB sends you 9mL compared to Scentbird's 8mL. LuxSB has many premium brands in their collection, however, which results in an upcharge of $5 per delivery whenever you select a premium brand. LuxSB focuses on more high end designer perfume names, but both of these subscriptions have a wide selection and are worth browsing if there are specific brands you're after.
Scentbird VS Scent Box: Both of these perfume subscriptions send 8mL of fragrance in a vial that should last you the month, but ScentBird costs $15.95 and ScentBox costs $14.95 per month, or for their premium brands you can pay $19.95 per month instead. ScentBox has a much wider selection of fragrances to choose from but is less personalized with their recommendations, so if you like browsing then ScentBox could give you more options, but otherwise these subscriptions are very similar.
Scentbird VS Olfactif: Instead of 8mL of one scent per month, Olfactif lets you experiment even more with three different fragrances in 2mL vials each month. You aren't able to choose with Olfactif, however, so you may be stuck with many more scents you aren't interested in. If you do find one you love, you can purchase a full bottle for 20% off. Olfactif may be better for someone looking to experiment a little but ultimately find their new daily scent ASAP, whereas Scentbird is more likely to send you scents you'll enjoy and keep rotating over the year.
Scentbird FAQ
How much does Scentbird cost?
The Scentbird fragrance subscription costs $15.95 per month, which includes one 8mL vial of a designer scent in each shipment. Your first order will arrive with a refillable atomizer case that you can use to apply your scents. If you want to try more monthly scents or skincare products, you can upgrade to 2 products for $25 per month, or 3 products for $35 per month. Commit to longer subscriptions and save! Think you might want to customize what comes in your box? Note that premium brands have an upgrade charge ranging from $5-$15.
How much does shipping cost for the Scentbird subscription?
The Scentbird subscription service ships to the US for free. This includes US territories and PO boxes. They are now also available in Canada! Shipping to Canada is $4.99.
What designer brands does Scentbird carry?
Scentbird stocks a whole library of different fragrances from both recognizable designer names and niche brands. Some notable designers include Gucci, Tom Ford, Versace, Prada, Cartier, Michael Kors, and more.
Are Scentbird fragrances authentic?
Scentbird partners with top parfum brands and authorized wholesalers directly, and sells only 100% authentic designer perfumes and colognes, so you can expect your favorite scents to be of genuine quality.
How much use can I expect to get from one fragrance bottle?
Each 8mL bottle of fragrance contains approximately 120 sprays (that breaks down to about 4 sprays per day for 30 days), which should last you until your next order arrives.
Can you buy a full-size bottle of perfume from Scentbird?
Yes. Scentbird carries a la carte gift sets and full-size bottles, but you have to be a subscriber in order to access their offerings.
Does Scentbird offer gift subscriptions?
They do! Scentbird's gift subscriptions are offered in 3-month, 6-month, or 12-month durations (starting at $44 for the 3-month subscription). Gift subscriptions come with a Scentbird atomizer case and include the usual generous 30-day supply of ~120 sprays per month. Your gift recipient will love that they can choose their preferred scents from a variety of designer brands and niche fragrances with options of over 320 perfumes, 200+ colognes, and 80+ unisex scents!
Do I get to choose my Scentbird refillable case color?
Your first month's subscription will come with a free atomizer spray case in pearly white for female subscribers and signature black for male customers.
Does Scentbird ever release new scents?
Scentbird's monthly subscription gives you access to samples of 320+ perfumes, 200+ colognes, and 80+ unisex scents as soon as you sign up. Your perfect scent is bound to be among them! But, they are constantly working to diversify their collection with different scents, skincare products, and even makeup selections so that you can incorporate amazing fragrances into your wellness routine however you wish.
Is Scentbird Skincare a separate subscription?
New subscribers to Scentbird all sign up the same way. But once your subscription is underway, you'll have the chance to choose skincare as your monthly product selection. If you subscribe to just 1 product per month, you'll have to choose between a new perfume or a skincare item; if you subscribe to receive 2 or 3 products per month you'll have the chance to choose a monthly fragrance and a skincare item, etc.