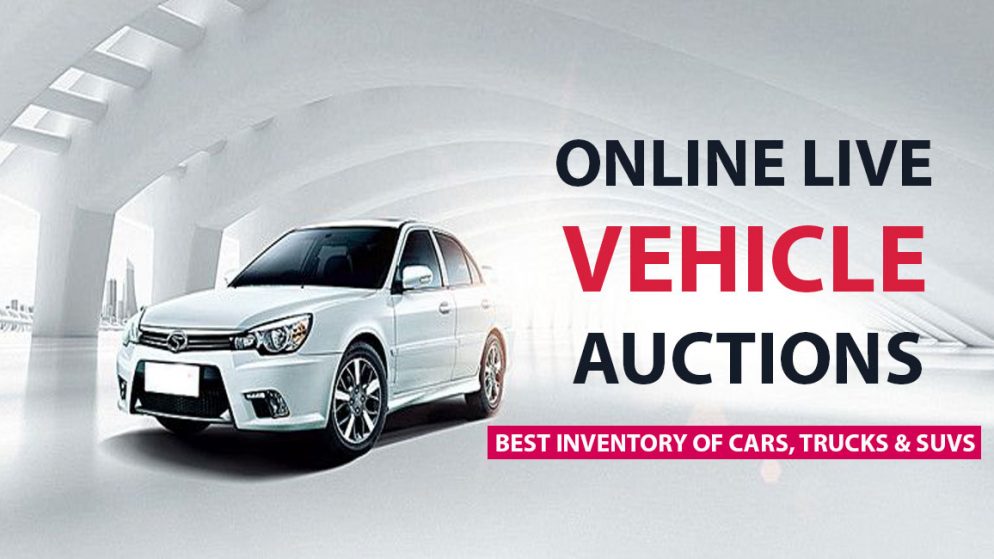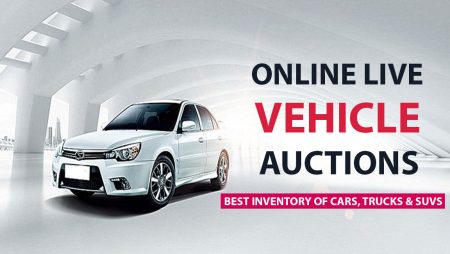 Our content is reader-supported. If you click on our links, we may earn a commission.
Brief Description of Copart?
Copart was established in 1982 as a single salvage yard in California. They are currently a world authority on online auto auctions. Their cutting-edge platform and technologies offer a special way to connect buyers and merchants all around the world.
Copart is an online vehicle auction business with headquarters in Dallas, Texas, USA, that enables sellers and buyers from all over the world to interact.
Copart has been in business for more than 35 years and has played a key role in giving auto resellers remarketing and vehicle auction services. They operate in numerous nations, including Germany, Brazil, the UK, Ireland, Spain, and others.
How Does It Work?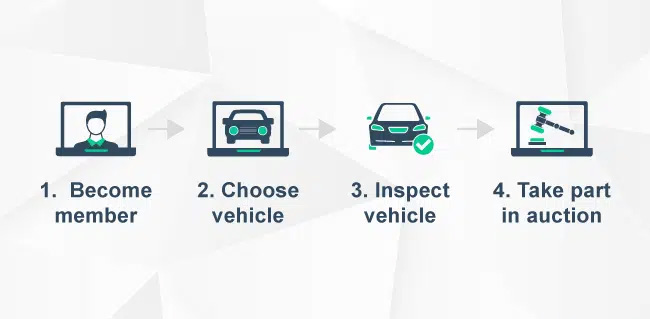 With Copart, you can sell a car in one of three ways: privately, commercially, or through a dealer.
Through CashForCars, a Copart brand, you can sell your used, unwanted, or totalled automobile in the quickest, safest, and most secure manner possible. CashForCars will buy your automobile directly from you and makes a competitive offer based on current market conditions. They also offer free pick-up and towing services.
1. How to Sell Your Car Independently?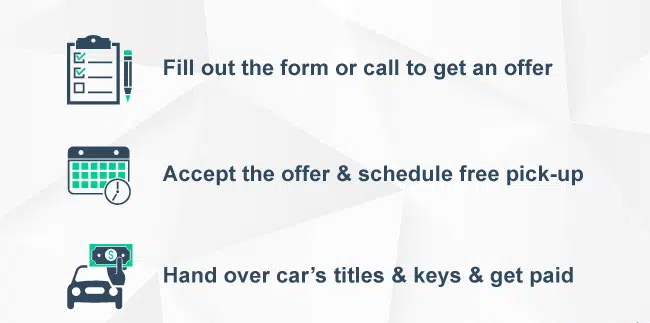 First step is to get a quote and you need to give the following details:-
Your contact details (phone and email)
your postal code
the VIN number of your car
your vehicle's make, model, and trim information
The state of your car right now
You'll get an instant quote for your used car whether you call the CashForCars agent or fill out an online form. This indicates that you will receive an offer quickly.
Additionally, the deal is assured; it won't change when the order is picked up.
The next step is to plan the Free Pickup.
After you agree to CashForCars' price offer, an agent will arrange for a pick-up at a time that suits you. Usually, the pick-ups happen within 24 hours of the prearranged call.
CashForCars can come to your house or place of business and offers free pick-up or towing.
The last step is to gather Your Funds
Your payment is started as soon as your vehicle is picked up and finished. The CashForCars agent will immediately pass over the cash after receiving the vehicle's titles and keys.
2. How to Sell a Car With Copart: Being a Dealer?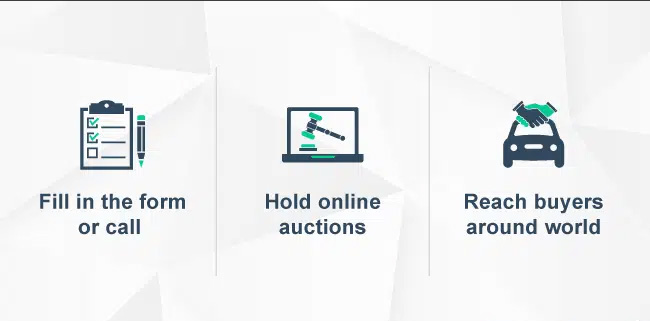 If you're a car dealer, Copart enables you to sell your inventory to more than 750,000 buyers in 170 nations.
You are able to arrange online auctions thanks to Copart's virtual bidding technology. Good thing Copart doesn't have arbitration, red lights, or green lights. You can escape the trouble of selling an automobile and start making money instead by selling it as-is, where-it-is.
With Copart as a dealer, you have two options for selling your vehicle:
Your contact information should be entered into the short online form. The Copart representative will give you a call to walk you through the entire car-selling procedure as a dealer.
One of Copart's experts will assist you in getting started as soon as you call the company's toll-free number.
It will also be cleaned and vacuumed by Copart before being up for sale.
How to Sell a Car With Copart being a Business entity?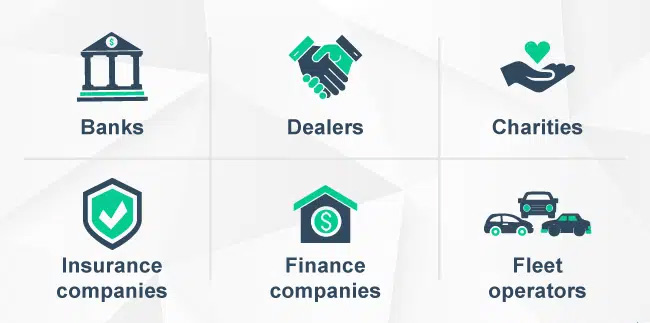 Additionally, Copart sells automobiles on behalf of a variety of organizations.
Therefore, you might think about selling your automobile through Copart if you work for one of these organizations and are seeking a way to do so.
You must first register for a Copart Seller Account to sell vehicles through Copart as a business. Alternatively, you can complete the short form with your contact information, and a Copart representative will get in touch with you immediately.
For Whom is Copart Best?
Financial institutions, insurance providers, regional governments, and non-profit organizations benefit most from Copart. Individual consumers, body shops, dismantlers, salvage purchasers, and car dealers looking to sell their vehicles and generate extra revenue are also among the company's target clients.
What Kinds Of Vehicles Does Copart Buy?
You may sell or buy a variety of vehicles here, including cars, trucks, vans, SUVs, and more. The auction also features a wide variety of vehicles from Copart's inventory.
Reviews of Copart: Is Copart Legit or Scam?
Many of their automobile parts were allegedly stolen from the plant, according to some reviewers on these websites. Others concur that there is poor internal communication at this organization and that any problems take a long time to resolve.
Apart from that, the majority of reviewers on these platforms said the selling procedure was swift and simple. A select few consumers have also applauded the company's customer service team for their honesty and for going above and beyond to resolve problems. In general, Copart is a reliable organization that gives you the opportunity to sell your automobile and get extra money.
What are the Copart Advantages and Disadvantages?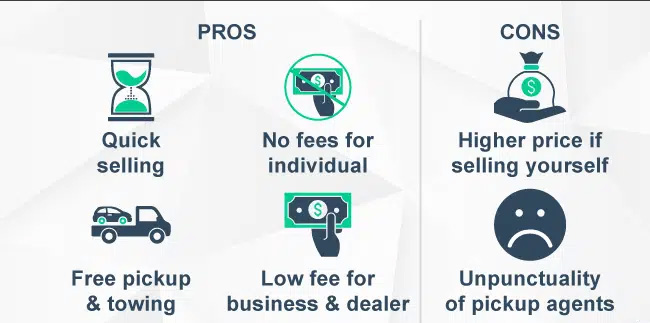 PROS
Sell your old vehicle immediately to CashForCars to get rid of it in a short period of time.
Copart includes a free pickup and towing service with each offer.
There is no cost to sell your car privately.
You will only pay between $135 and $235 for each sale as a company or dealer.
CONS
A few people have expressed their displeasure with the pickup agents' tardiness.
If you continue to sell your automobile yourself, you may likely get better prices, but that justifies all the other inconveniences that come with doing so.
Copart Conclusion
Copart is a flexible platform that you can use for a variety of requirements. Copart can be a great choice if you're an individual trying to sell your car quickly or a dealer or business trying to earn money off of selling cars.
For starters, this online car marketplace connects with CashForCars, a reputable car buyer in the US, allowing you to sell your vehicle to them directly. If you accept the offer from CashForCars, they will pick up your automobile in just a few days after making you an instant offer.