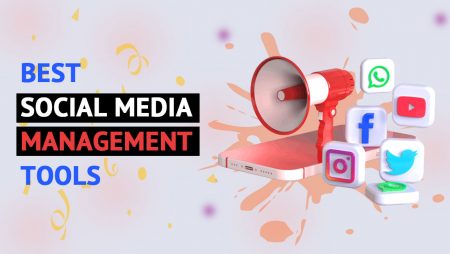 Our content is reader-supported. If you click on our links, we may earn a commission.
Social media has become an integral part of our lives. Almost everyone is now on social media and channels all across the world. In the last couple of years, the popularity, relevance, and need of social media have risen tenfold. Modern brands have realized the importance of the platform to promote their brand, know customers, build new strategies, increase traffic, and sell their products and services. They are now in direct contact with their customers and audience through regular interaction. In fact, the Covid-19 has accelerated the growth of social media platforms, businesses, and engagement to the next level. According to one of the official reports conducted by a digital marketing firm, nearly a 43% increase has been reported in the time spent by people on social media networks post corona times.
Hence, it is proved that social media is going strong and here to stay. In such a scenario, it's really important for businesses and companies to use social media platforms effectively and smartly to enhance productivity, engagement, profits, and output. Social media management tools help to a great extent to increase the growth of one's business, branding, marketing, promotions, and whatnot. Before jumping onto top social media management tools, it's important to understand what is social media management and the benefits of using those tools.
It is all about managing different tasks spread all across social media platforms and channels. There are various tasks that one does over multiple social media platforms/channels, including scheduling social media posts, reverting to comments, tracking social media campaigns and strategies, and many more.
To manage all the above-mentioned social media tasks over various social media platforms, these tools help companies and brands to a great extent without creating a mess.
The first benefit of the tools is that one can save a lot of time. One doesn't need to log in to multiple platforms. Right from the one tool, they can handle everything on different channels. One can prepare, schedule, and align different posts via one platform/tool.
The second benefit is that one can easily plan social media calendar without creating spreadsheets. One can easily manage various types of social messages, publish posts, curate catchy content easily, plan some specific product or services based messages, etc.
The third benefit is that it helps in creating a consistent flow of content by creating an effective content library. One can work easily with team members working from different locations to share content without any delay.
The fourth benefit is that one can easily give access to the various members working on one project by creating a unique password for every member for the social account of a brand. An owner can easily monitor permissions for every member depending upon their role without getting into several login details.
The fifth benefit of using the tools is to get uniformed analytics without login in again and again. One can easily access the progress of the content, campaign, and strategy on all social networks to make custom reports entirely based on business requirements.
Enhance productivity and customer satisfaction: The social media management tools simply social commerce to a great extent and help companies to enhance their productivity. In fact, brands will be able to sell and fulfill the expectations of the customers to a great extent. Moreover, the customer service team can reach out to the customers' queries across different channels faster than before.
Top 10 Social Media Management Tools For Every Online Business
1.HootSuite

Managing different social media accounts is quite cumbersome. If you want to manage all of them from one screen then HootSuite brings an incredible tool that helps you to manage and engage different social media channels with just one login account. There is no need to change accounts, passwords, etc. You can view, post, and do a lot of things from one login. In fact, brands can also do bulk scheduling, and manage clients through it's smart client management support.
Prominent Features
One can schedule, curate, and post content
It has social media analytics for professionals and businesses
One can easily do social media monitoring
Pricing: It starts from $29 and goes up to $599
2. Awario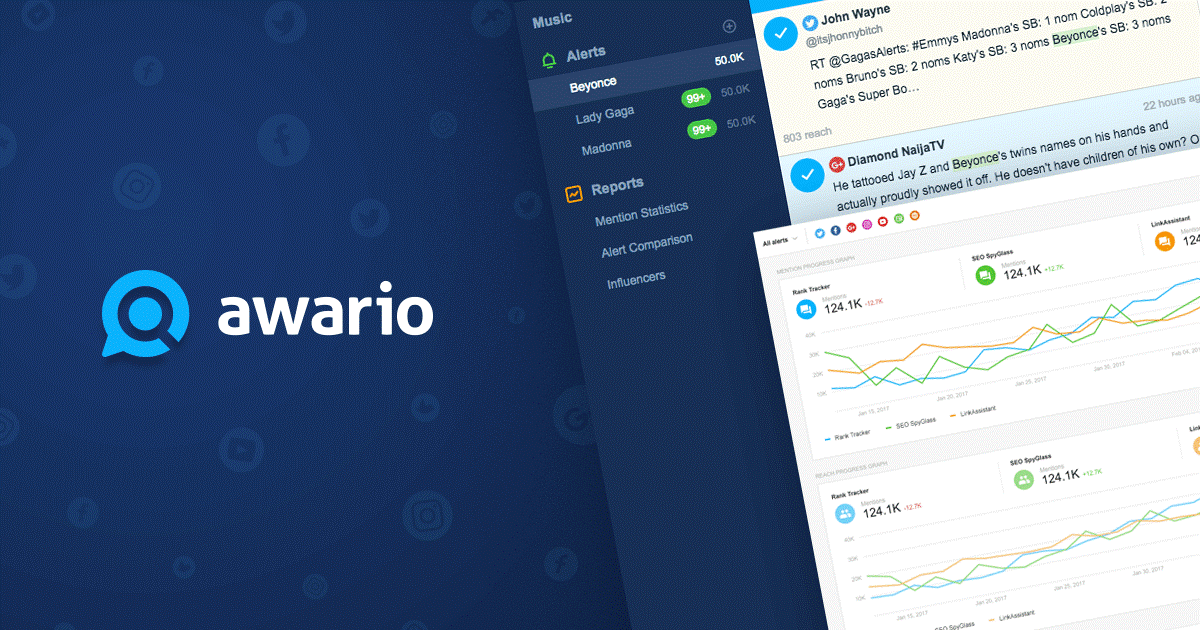 If you want to check out your brand's presence, mention, and brand-related conversations on social media then this tool will help you. It works smartly and scans out everything online to bring the best information about your brand-related conversations. It is an effective tool to know the industry trends, analyze customers' emotions and requirements, and manage social media effectively.
Prominent features
It can easily track keywords in various languages
It can analyze customers' sentiments
One can engage in round the clock monitoring
It can generate leads
One can respond to the mentions
PROS
It has a free trial
One can get unlimited access to historical data
It's user-friendly
CONS
Pricing
It starts from $29 per month and goes up to $299/month.
3. Agorapulse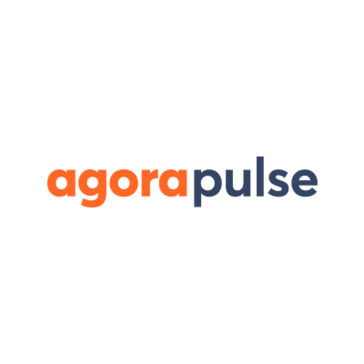 It is yet another incredible social media management tool that offers amazing features. One can easily interact with the audience from one dashboard and keep an eye on brand mentions and comments in real-time.
Prominent Features
It comes with an automated inbox assistant
It offers various content scheduling options
It has an in-built analytics
One can monitor followers interactions
PROS
It has an organized dashboard for seamless collaboration among various teams.
It has a free trial
It can be used for multitasking
It is an apt tool for brands and agencies
One can find out various plans and pricing
CONS
The only downside is it has a support system for only 5 social networks
Pricing
It starts from $79 per month and goes up to $399 per month.
4. Crowdfire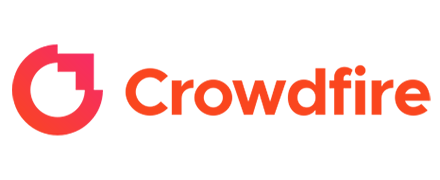 If you are looking for a multi-function social media management tool then this is your cup of tea. It offers a versatile range of features, including monitoring brand mentions, automated publishing, etc. It is also an incredible content curation tool helping you to get amazing content to share on various social media channels.
Prominent Features
It can easily search and share well-suited content for your business.
It has preloaded analytics capabilities
One can manage all social media accounts from a single dashboard
It has automated content publishing and scheduling features
It also has a Chrome extension
PROS
It's quite an inexpensive tool with amazing features
It can easily be used by agencies, brands, and influencers
It comes with a free plan
CONS
One can't perform bulk scheduling
One can't perform competitor analysis
5 .Sprout Social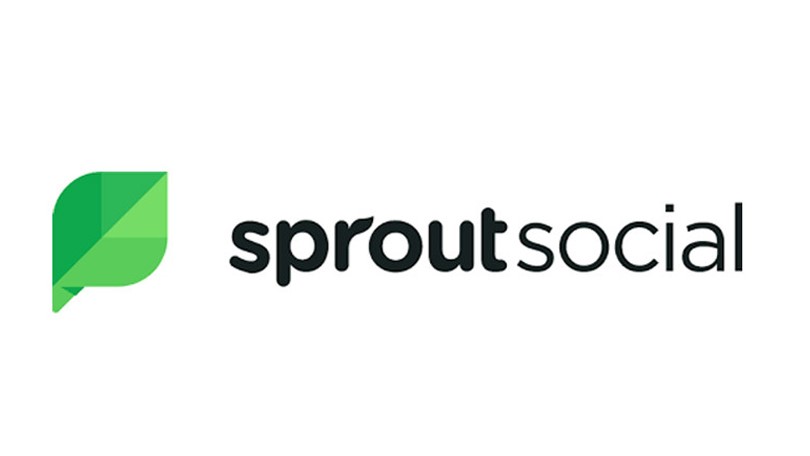 It is also a very effective social media management tool to help brands and influencers to manage marketing and social media things. Be it social listening, scheduling, and posting, one can do everything with the help of this tool.
Prominent Features
One can do social media monitoring easily
One can plan, schedule, and publish content easily
It offers an incredible analytics feature
It offers customer and community management features
PROS
It works well for all big and small companies
It has a very easy interface
It offers a free trial
CONS
It is limited to Facebook, Twitter, Instagram, LinkedIn, and Pinterest
Pricing
It starts from $99/month and goes up to $249/month
6. SocialBee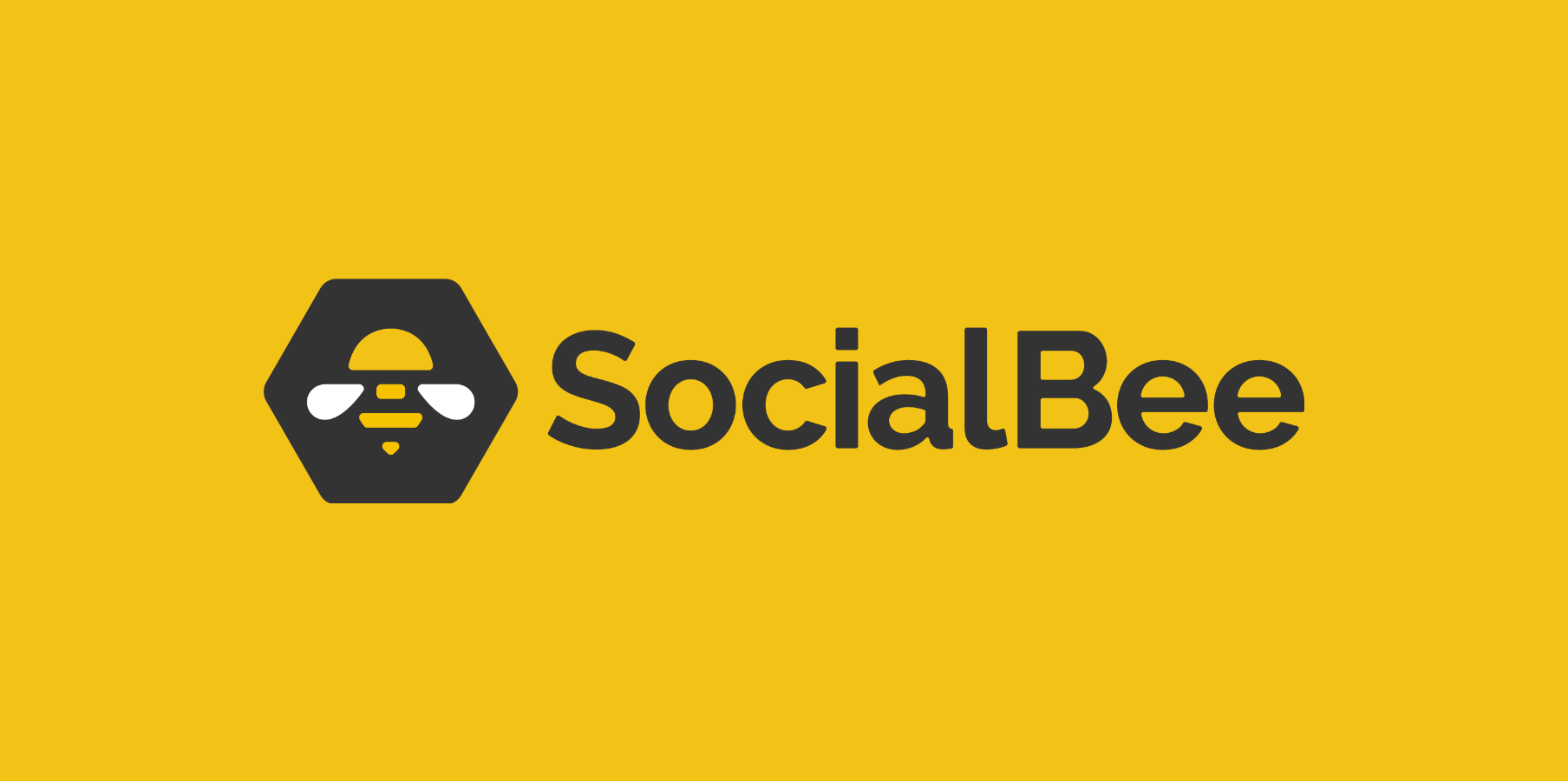 It is also an effective social media management tool that offers advanced features and instant content sharing across all platforms. The best part is that it also helps brands, agencies, and influencers to manage the campaigns to save time and effort.
Prominent Features
It offers various content categories for your posts
One can easily manage and recycle posts
One can also create a content calendar with pre-loaded templates
It offers RSS Feeds
One can easily import content, links, etc
It has a team collaboration feature
One can also use the analytic features to check the performance
PROS
It offers instant posting to Instagram
It has a 14days free trial for users
It offers value for money features
CONS
One cant use it for TikTok and YouTube
Pricing
It starts from $19 and goes up to $79/month
7. Zoho Social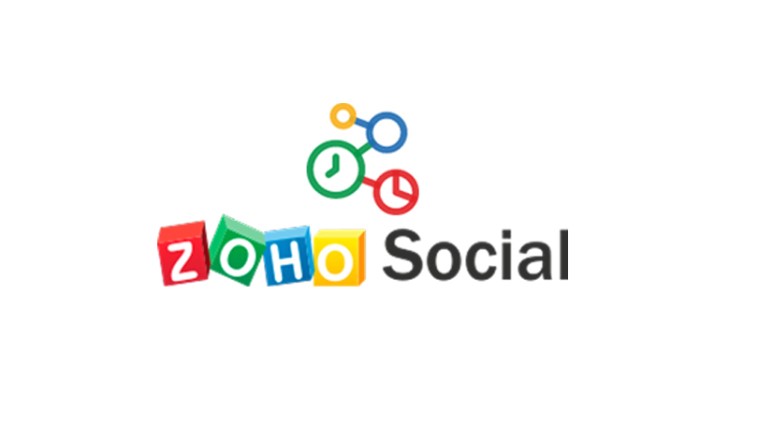 If you are looking for an all-in-one social tool then look up Zoho Social. It works smoothly with all it's other tools and CRM products. One can easily get access to Zoho mail, make campaigns, track the performance of social media channels, do accounting tasks, and whatnot.
Prominent Features
It offers great value for money because it works pretty well with CRM products.
It integrates smoothly with most of the social media networks
One can easily monitor and track marketing revenue of social media channels
Pricing
It has a free plan to use
The paid plans start from $10/month
8. eClincher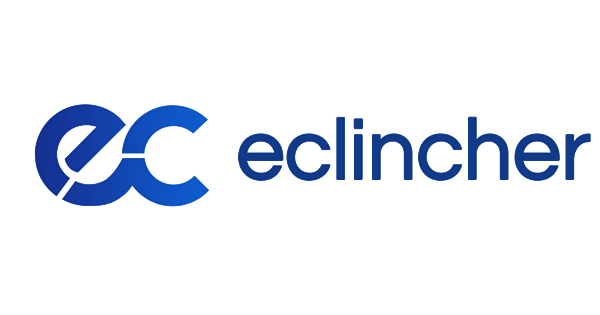 If you are running a small media agency or a business then the tool will help without breaking your bank. It has all the essential social media management features that one looks for. Be it a social media marketing strategy or management, the tool delivers amazing results in both aspects.
Prominent Features
It has a user-friendly and comprehensive scheduler that empowers you to post with intelligent queues
It comes with a marketing automation feature that will save a lot of time and effort.
It can easily integrate with prominent applications, including Canva, Zendesk, etc.
One can easily manage multiple franchises and brands within a few clicks.
It offers round-the-clock live chat customer support service to address queries and problems.
Pricing
It has a 14 day free trial period, and it's paid plans start from $59/month
9. Loomly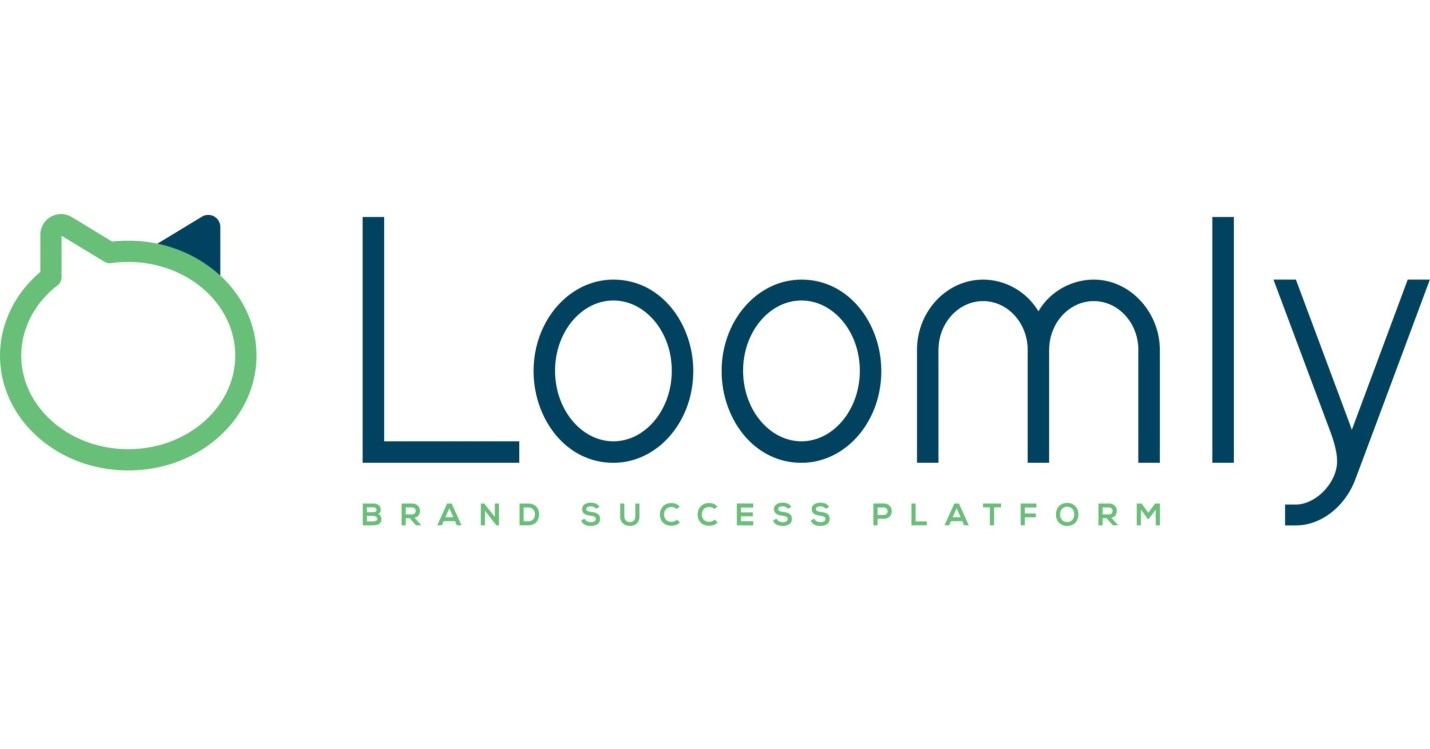 If you are running a big organization with a large employee base then Loomly is meant for you. It has incredible and technology-driven features coupled with a clean interface. One can easily set workflows for different tasks that require collaboration. One can easily make posts or grab from the RSS Feeds that further make drafts automatically.
Prominent Features
One can easily manage all types of social media posts from a single platform
It's really cost-effective for big organizations.
One can easily optimize posts within a few clicks
Pricing
It gives a free trial of 15 days.
The paid version starts from $25/month
10. Buffer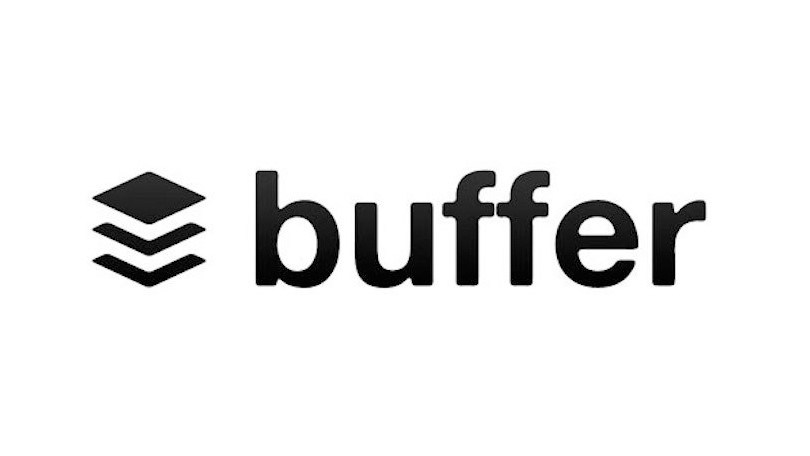 If you are a startup, marketing agency, or small business, then it is meant for you. Knowing the fact that startups can't survive without social media management tools, Buffer offers them affordable and effective social media management without burning a hole in their pockets.
Prominent Features
One can easily publish social media posts across all prominent channels
One can track engagement
One can easily get analytics to observe the performance
One can easily schedule over 10 posts without paying anything
It works pretty well with all the prominent social media channels
One can also find out a custom video thumbnail editing tool
It offers two-way authentication for enhanced security.
Pricing
It is the only tool that offers a freemium plan
The paid plans start from $15 per month
Endnote
A social media management tool is the need of the hour for all digital businesses and startups. One has to rely on any of these tools heavily to enhance productivity, performance, and efficiency. However, picking the tool from the above-mentioned list is entirely depends upon the business requirement. However, all the listed tools are known for their incredible performance and features. So, you can pick any of them as per your business requirement.