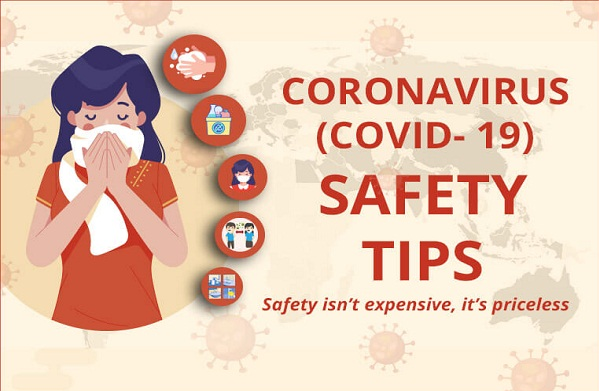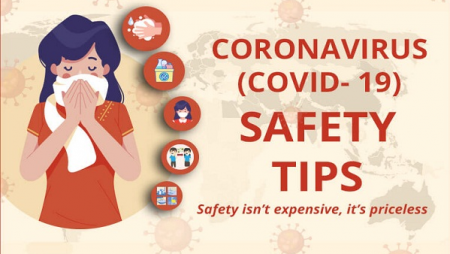 Heads up: Our content is reader-supported. This page includes affiliate links. If you click and purchase, I may receive a small commission at no extra cost to you.
India is gripped by the second wave of COVID-19. With each passing day, there is a tsunami of new cases and deaths. On April 5, the country witnessed a record jump mark of 100, 000 cases. However, 10 days later this record was broken with more than 200, 000 new COVID-19 positive cases. Since then, there is no decrease in the number of cases in India. The country's top doctors on Wednesday held a joint session to give citizens some important coronavirus safety tips .
On Sunday, the country reported a record of 261,500 new cases with 1,501 deaths. According to the Union Health Ministry, the caseload faced by the country is more than 14.78 million, along with 177,150 deaths , 1,801,316 positive cases. Every hospital and medical facility in different states is overburdened. The states are trying to overcome the shortages of beds, oxygen cylinders supply, and supply of essential drugs.
Reduce the severity of Coronavirus with simple oral hygiene
According to a study done in London, following simple oral hygiene measures can help reduce the risk of COVID-19 transmission from the mouth to the lungs. As per some researchers, the novel coronavirus easily can pass into a person's lungs via saliva. The movement of saliva from the mouth to the bloodstream, especially if a person is having any gum disease can be dangerous. Published research in the Journal of Oral Medicine and Dental Research offers a piece of evidence that the ingredients present in easily available mouthwash products can be effective in deactivating the SARS-CoV-2 virus which is the main cause of COVID-19
The evidence shows that if you are COVID-19 positive, then your blood vessels of the lungs instead of airways will get affected initially. The reason behind this is a high concentration of COVID-19 virus in saliva as well as periodontitis which can increase the risks of death.
Safety tips from India's top doctors to save yourself from 2nd wave of COVID-19
With the unbelievable increasing coronavirus cases in the country, on Wednesday some of the country's highly renowned doctors came forward on a live session to offer priceless advice to the citizens.
The AIIMS directors Dr. Randeep Guleria, chairman of Narayana Health Dr. Devi Shetty, and Medanta chairman Dr. Naresh Trehan answered the queries and offered some safety tips to tackle the second wave of coronavirus.
Dr. Guleria
According to Dr. Guleria, more than 85% of citizens can recover from the novel virus without requiring any special cure in the form of remdesivir, etc. He also adds that the remdesivir is not a magic bullet and only a small percentage requires it.
Dr. Guleria said that working together during such times and the judicious use of oxygen and remdesivir can be helpful. Plus, it is essential to wear a mask even after getting vaccinated.
Dr. Naresh Trehan
Dr. Trehan said, utilizing the hospital beds carefully is highly important as only a few people require hospitalization. According to him, there is now a protocol made that not every positive case should be administered to remdesivir. The use of it should be done on the basis of symptoms, test results, etc.
Dr. Devi Shetty
Get yourself tested for coronavirus after having symptoms like cold, cough, vomiting, etc. is vital. Seeing a doctor and getting his opinion can be beneficial. Initially isolate yourself at home, wear a mask, and check the oxygen saturation within 6hours. If your oxygen saturation is above 94% there is nothing to worry about.
To Know the strange new symptoms of COVID-19