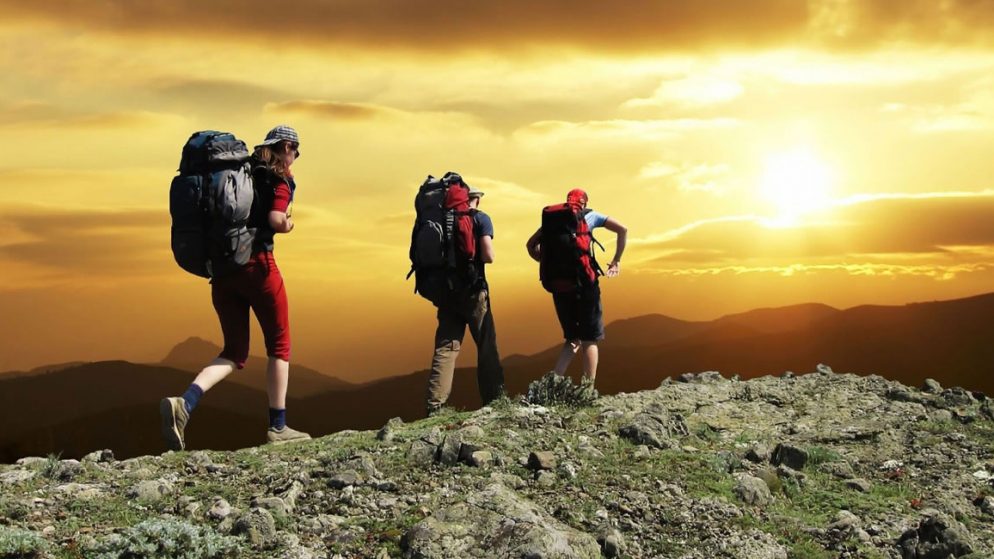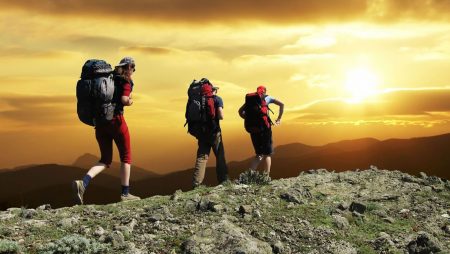 Our content is reader-supported. If you click on our links, we may earn a commission.
Are you looking for a proper and honest Tiqets review? Wondering if it's safe to book, maybe even fancy a discount code? Welcome to our extended checkup about Tiqets.com and how to use it.
Even better: We got a voucher for our readers!
We have created this guide to use Tiqets to help you better know what the platform is all about as well as how you can use it for your future travels.
We will be going through an extensive look at this new offering, covering questions like customer support, safety, and app usage.
We hope that this article will help you create better choices for booking sights and activities.
In this guide we cover:
Advantages when using Tiqets
Ordering and using Tiqets
Group Bookings through Tiqets
Is Tiqets safe to use?
Payment methods and concerns for Tiqets
Changes, Cancellations, and Refunds
Support
Is Tiqets worth trying?
Tiqets Discount Code
Technology has made it so easy for everyone to access almost anything.
No matter where you are, no matter what you'd like to get done, there is an app or website that would fit just right what you need.
For travelers, the internet and the technologies that have come with it has definitely made things easy.
If you're looking for a cheap flight to your destination, there are tons of sites and apps that could show and compare prices with just one click.
Read: Kiwi.com in review – finding flights with 1 clic
Accommodations? It's the same thing. Read our guide on how to book hostels.
Everything is reachable as long as you have a connection, and technology has definitely been a game changer when it comes to these aspects.
One of the latest innovations on the travel industry is a platform called Tiqets — a platform that lets you pre-book your activities and tours on different countries all over the world.
1. What is Tiqets?
Tiqets is a free ticket provider app for different activities, tours, and sights all over the world.
They aim to help you save time by providing easy access and early bookings for your destinations.
Through their platform, you can easily purchase your entrance tickets to major sights like Sagrada Familia, the Colosseum, and many more. They also offer a wide range of Skip-the-Line tickets, making your trip more convenient and relaxing.
No more queuing for hours!
What makes Tiqets stand out from the rest is their instant booking and ticket delivery — meaning you can book your ticket through their platform and use it right after.
They also offer multiple payment methods for easier transactions. They have a great selection of sights and destinations from countries all over the world, so you can be sure that you'll find something for you through their app.
Tiqet is a free application, available for download on both Android and iOS.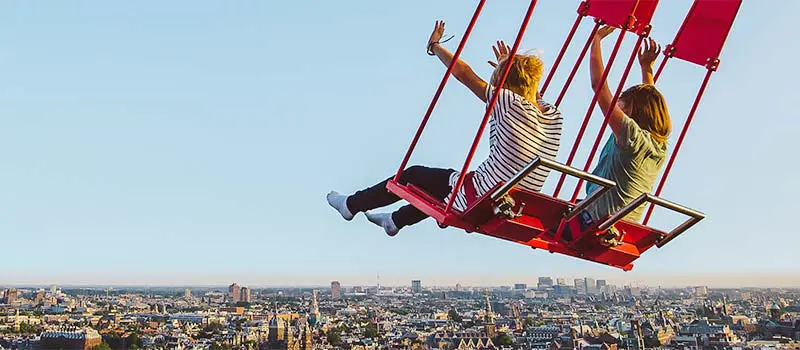 2. 7 Advantages when using Tiqets
Let us have a look on what advantages this platform offers. Since we use this platform on our own, we know a few advantages.
1. It is a time saver.
You can skip the queues and get your digital ticket instantly through Tiqets.
You also don't need to print the tickets just to use it: all you have to do is present your voucher through your smartphone and you're good to go.
They also have a skip-the-line option on selected destinations, letting you go ahead and enjoy your trip without waiting in line.
Here's a list of the most popular destinations and their most famous sight:
Amsterdam and Rijksmuseum
Barcelona and Sagrada Famila Skip the Line
Berlin and the TV Tower
London and London Eye
New York City and National 9/11 Memorial and Museum
Paris and Louvre Museum Skip The Line
Rome and Colosseum
Venice and Doge's Palace
2. It has easy payment methods
Tiqets offer multiple payment methods to cater to different users from all over the world.
3. They have good customer support.
Tiqets has available support everyday from 09:00 – 00:00 CET. CET stands for Central European Time.
This means that you there is always someone who's ready to assist you on your issues and queries.
4. They would help you better explore your destination.
If you're not sure on what to do in a particular city or country that you are in, Tiqets is also here to help.
You can open up their explore option and pin your location to see nearby attractions (and book tickets to them, of course).
5. It is a fast and simple website
One thing we really enjoy is a fast website and simple design. Tiqets has it both.
6. No more printing – your Smartphone is your ticket
They make it very clear what kind of ticket you are going to buy and what you will need when entering the venue. For all the tickets you buy with them, you only need to smartphone to enter the venue or sight.
No more printing needed!

7. Exclusive Tickets and Entrances
This portal has some exclusive entrances you can benefit from. This could be anything from a special museum in London to the Skip The Line Ticket for Louvre Museum in Paris.
Keep an eye on this one!
3. Ordering and using Tiqets (in 4 Steps)
Much like most applications available online, Tiqets is quite easy to use.
There is basically 4 steps:
Visit Tiqets.com and pick your destination
Book tickets for museums, attractions and entertainment
Receive the ticket via email, SMS or app
Show tickets on your smartphone at the venue and you're in!
It is really no rocket science!
Again, what we really like is that your ticket is on your phone directly. No printer needed or anything alike. What a relief!
So, here again with a bit more detail to use this platform.
Browse your desired destination or open in the app your GPS to check if there are any available attractions that you can explore nearby.
Once you're set with what you want to do, you can book a ticket.
Pay through your preferred payment method and receive the ticket instantly via SMS, email or inside the app.
Once that's out of the way, you can now go to your destination, show your ticket, and enjoy your trip!
While this booking process is standard for Tiqets, make sure that you also check the complete details and instructions on your ticket.
Depending on the sight or activity, additional processes and manual handling may be required by the venue itself.
Again: You will have all the information beforehand and then again in your confirmation email.
If you are having troubles on using and claiming your voucher, Tiqets has real-time Customer Service support available through phone or chat.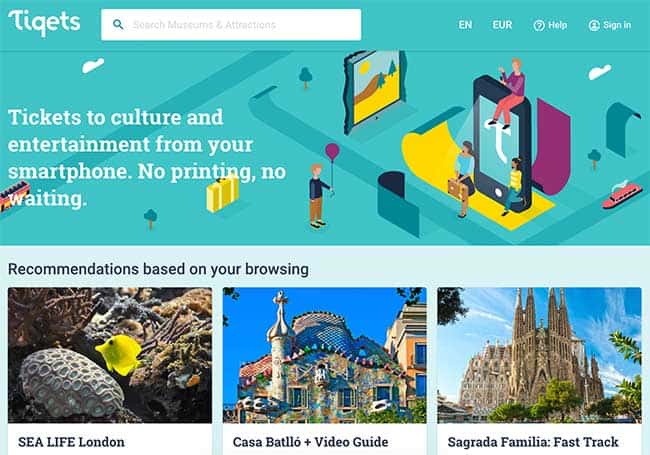 4. Group Bookings through Tiqets
Unfortunately, bookings for large groups are currently not supported by the app.
Some venues limit the number of their visitors, thus, there are chances that ordering large amounts of tickets would not go through the checkout.
It is possible to complete multiple orders through the app. However, this is not recommended as this practice is usually frowned upon by partner venues and may risk refusal of your entry.
Better stay safe and do not do this. It could end up being expensive for you.
5. Is Tiqets safe to use?
Okay, it gets a bit nerdy here now. All you need to take away from this section is: YES; Tiqets is safe to use!
Here is the details.
Tiqets is a registered company in Amsterdam and complies to a strict privacy policy.
While they collect, process, and store your data for future use, tailoring content, and customer assistance, Tiqets is committed to safeguarding your personal data against unauthorized usage, modification, publication or deletion. They are also very transparent about how they could possibly use your data, with their privacy policy easily accessible through their website.
As for payment processing, Tiqets has partnered with one of the world's top payment processors, Adyen B.V. who handles everything for every transaction.
Geeky Thing to know: Tiqets do not have any access to credit card numbers and other financial information of their clients. Adyen B.V. also processes payments for top companies such as Facebook, KLM, Uber, and Vodafone.
Read: 39 travel travel tips for your online and offline safety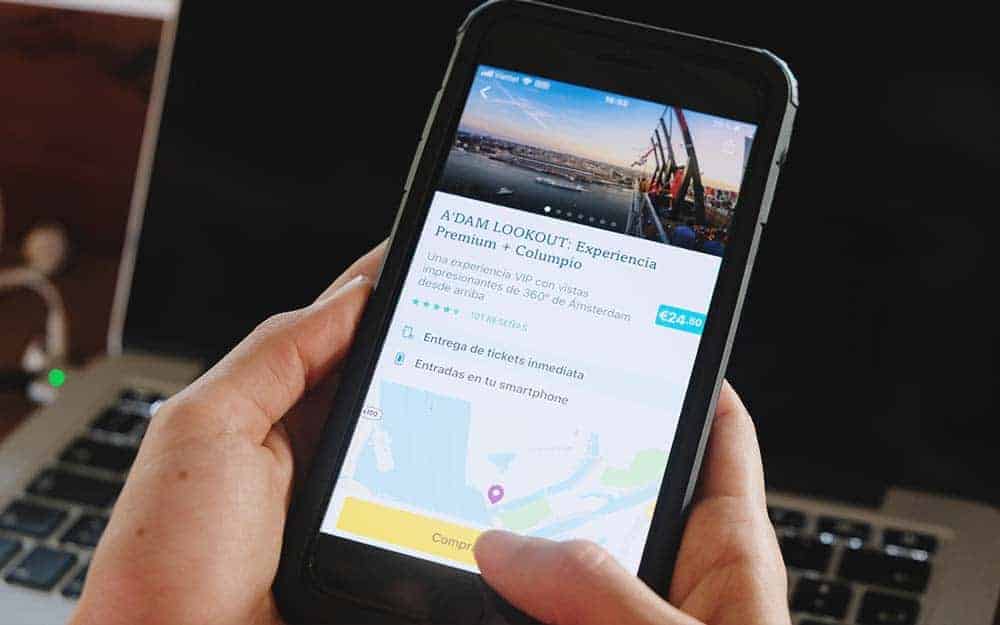 6. Payment methods and concerns for Tiqets
So, how can you actually pay your tickets at Tiqets?
Currently, Tiqets is supporting
Visa,
Mastercard,
Carte Bancaire,
CartaSi,
iDeal,
PayPal,
Sofortüberweisung,
and Alipay
Tiqets' website is available in multiple languages and payment methods may be different from one country to another. If you don't find your preferred method, you can check the language of the website to see the other options available.
In case you would need an invoice, Tiqets can also provide it for you. Just reach out to their Customer Service support to request for one.
7. Changes, Cancellations, and Refunds
Refunds for unused tickets purchased through Tiqets will be processed on a case-to-case basis.
This is usually decided to depend on the policies of the venue in question.
In case a refund will be issued, Tiqets will request a cancellation fee which is 8% of the total order amount to cover for handling and processing costs.
For unused tickets that were canceled after it has already lapsed the date validity, unfortunately, refunds will not be granted no matter the venue policies.
For many sights, your ticket is valid for a certain time slot, such as Sagrada Familia.
Make sure you are on time. You cannot buy your ticket for 8am and then show up at 10:30am. Venues are usually not as flexible on this matter.
Read: 23 FUN Things to do in Barcelona
8. Tiqets Support
Tiqets offer 24/7 support in English.
For other languages, this may depend on availability as well as on schedules. They can be easily reached through their e-mail address or through Whatsapp.
Standard response time is one hour during operating hours via e-mail, and 10 minutes via Whatsapp.
9. Is Tiqets worth trying?
For us, it would definitely be a yes.
Many travelers are discouraged from visiting top destinations in different cities because they dread the queue and the hassle of getting their passes just for a few hours of sightseeing.
Tiqets definitely lift that problem off of travelers, providing an easy-to-use option that would not only save your time but is also accessible anytime, anywhere.
We also like how there are multiple payment options compared to other websites that only accept major credit cards. This would enable any traveler to avail of their services, no matter what payment method are easily accessible for them.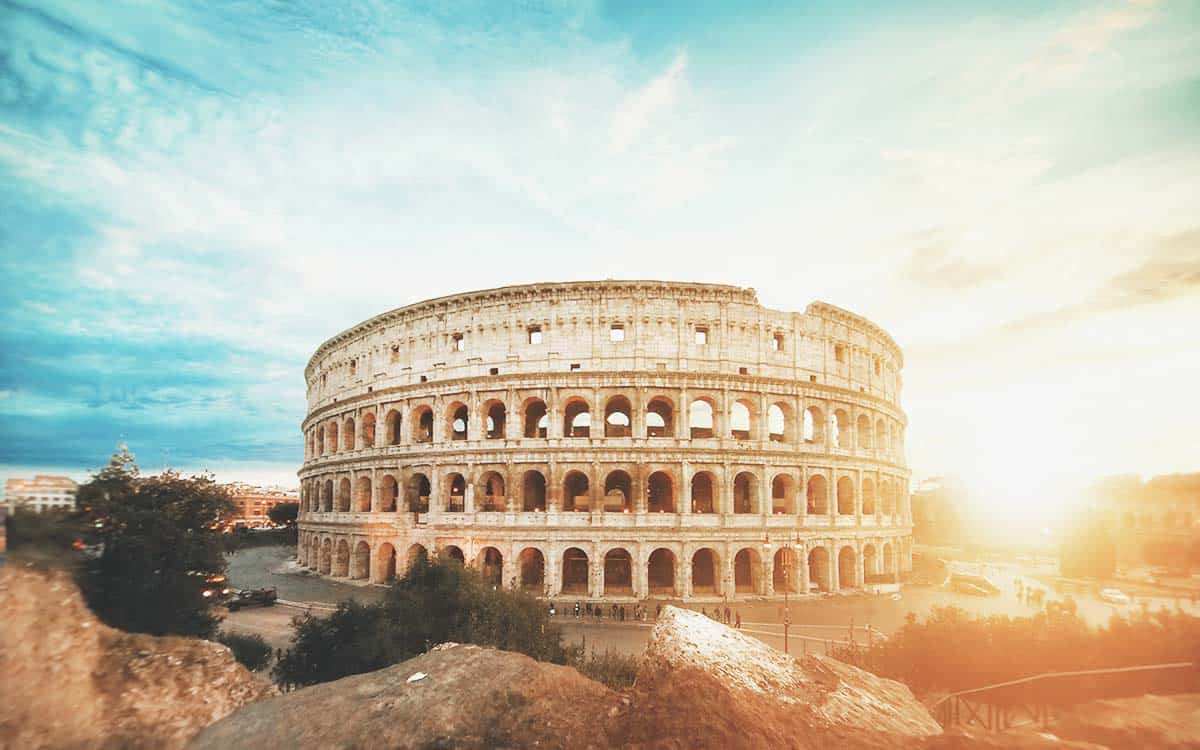 10. Tiqets Discount Code
How to apply the Tiqets voucher?
Visit the official website Tiqets.com
Check if you see our Hostelgeeks logo in the upper-left corner.
choose your destination and sight or activity
apply the 5% discount code
That's it, it is time to dance. You just saved some money!
Important: You can only apply the rebate when using our link from Hostelgeeks. You have to see our Hostelgeeks Logo on the left upper corner. Otherwise, the voucher won't be valid.
Here is a screenshot how it should look like.
Logo not showing? Then click here again.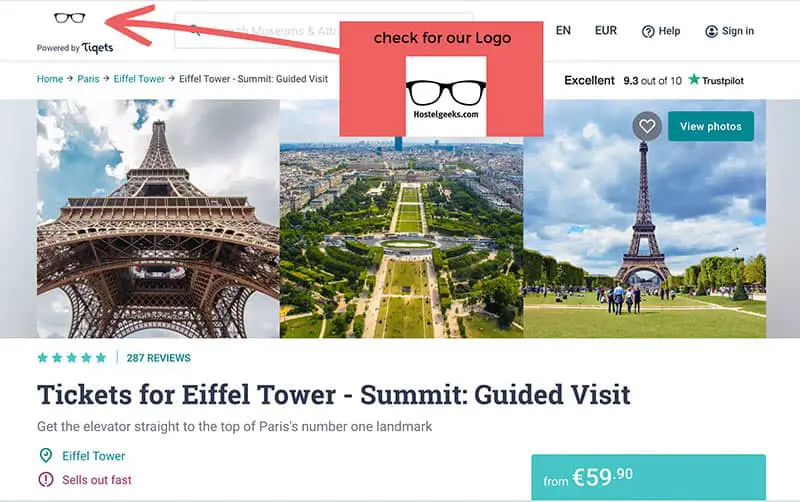 Condition: The is valid for most attractions and sights available on Tiqets.com. However, some specific venues have restrictions on promotions as this.
Here is a list of venues this promotion code is valid for (we tested it):
tickets discount code Colosseum
Fast Track for Sagrada Familia in Barcelona
In case you have any issue with the voucher, please get in touch with us.

Summary: Tiqets Review
All in all, we highly recommend Tiqets for travelers who are interested in exploring sights and trying out cultural activities.
It is a fast loading website (which we love), it is a simple to use interface and the prices are usually reasonable.
We especially like their design and the information you receive. It is very easy to understand, especially when it comes to using the tickets you purchased. For all sights, activities and venues you purchase , your Smartphone is your voucher. All you need is to show the voucher on your phone and you will enter.