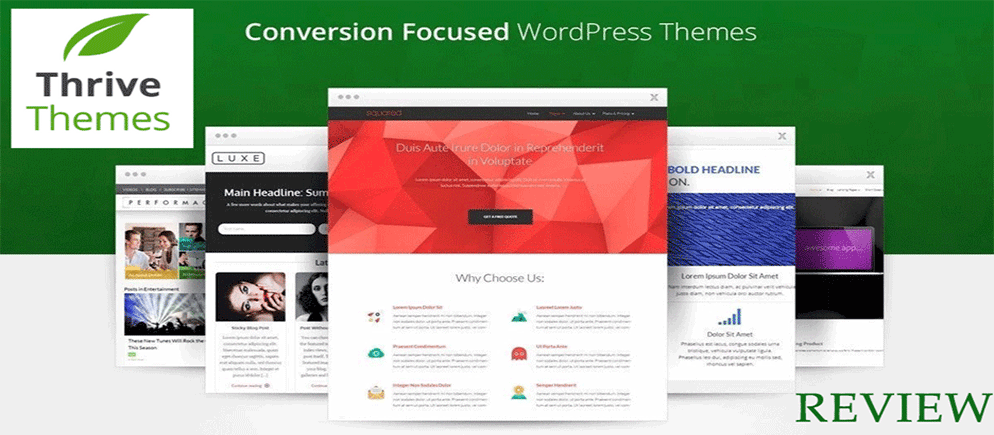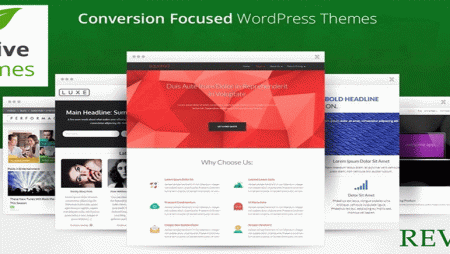 Our content is reader-supported. If you click on our links, we may earn a commission.
What is the first thing about any website that attracts you at the very beginning when you open it? The best and the most simple answer to this question is its font, smooth working, and the home page. The consumer loves the professional and smooth working sites.
Not always creating huge traffic is sufficient, sometimes you also need to provide quality work.  Because the traffic doesn't change into a permanent consumer until you serve them with the required quality. This is the reason why you need to work a lot with the front end of the sites as well.
Now, the most amazing thing to know at this point is that you do not require any kind of coding expertise to get your site ready. The best alternative for any such coders or experts is the Thrive Theme which is the best platform all over the internet.
Here you will be learning all the features and plans of Thrive Themes and how it will be the best platform for managing your website's front end development without paying a high one to any kind of developers.
About Thrive Themes
Marketing expert Shane Melaugh and tech fanatic Paul McCarthy founded Thrive Themes in 2013. They both used their area of expertise and created the most suitable platform for making your website compatible and engaging to use.
This is the ultimate destination if you are looking out for the most attractive and engaging themes and plugins fit your site. This is developed to work in the best possible ways of converting your visitors into your permanent customers or subscribers.
Thrive Themes are mainly being picked up by the maximum site owners because of its lowest price, and also because you get access to all the major tools and it does work just as any marketing team with you. Thrive Themes also supports no Frankenstein websites and a World-class support team with unlimited updates and heavy discounts. This is what has always been a major choice.
This whole review will be about many such features of Thrive Themes and the plans that have made it so popular.
Software of Thrive Themes
There are several tools and software of Thrive Themes that collectively work in the best ways to finally handover you a perfect-looking and perfect working website. So let's learn in detail about all those tools and software with their specific working.
1.Thrive Themes Builder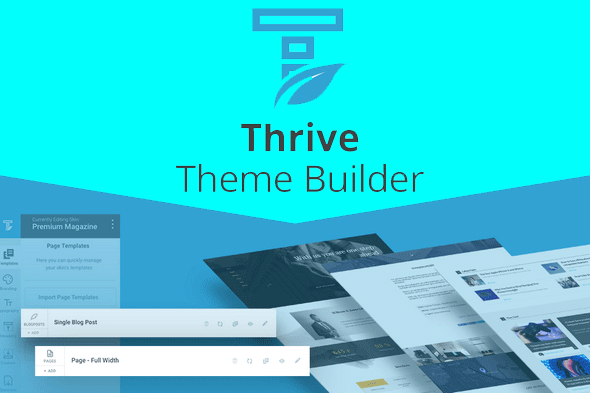 The major thing about all these software is none of them require any sort of coding and the same is with this one. It is the best WordPress website creator with a 100% front end visual theme. It has several plugins and products that collectively work to give the whole website a reshape in the best possible ways. The major things about Thrive Themes Builder are:
-It is a full-fledged WordPress theme and site builder which has drag and drop front end customization capability.
-Through it, you will have full control over your website since it is broken free from the traditional framework of WordPress.
-Thrive Themes Builder is capable of customizing your header, footer, blog post templates, sidebar, page layouts, category pages, search pages, 404s, etc.
-Thrive Themes Builder helps you in launching the website in the minimum possible time.
-It allows you to update your brand everywhere in seconds and it will provide you with a professionally designed website with conversions.
-This built fully mobile responsive websites that are more reliable.
-It consists of many designs and site-building elements and is additionally integrated with all the basic tools required for growing your business.
2.Thrive Architecture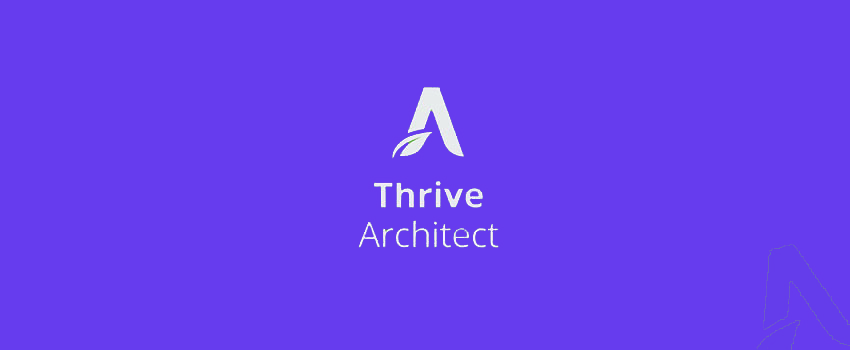 We know that the consumers or the visitors are always attracted by the font or say the landing page of the site. The basic things required in any website is its engaging nature and impressive content and layouts. This is the basic reason why you require a good tool with easy upgrades for your landing pages and content.
So, Thrive Themes Architect is a visual page-building tools with amazing below-mentioned features:
-Built based on the group up for the business and conversion focused websites.
-Able to build your site in the quickest time possible.
-Submits you the same site as you plan to make it in your mind.
-Majorly known for its building at high speed with the help of its instant drag and drop editing.
-It has several amazing landing page templates that are all free of any kind of codings and also it has pre-built conversion elements to help to grow your business.
-It works as a visual editor for WordPress and this is why it is laser-focused on business websites that are built by DIY entrepreneurs.
-It has an ultra-flexible column layout, attention-grabbing text and image combinations, full-width layouts with advanced hover effects, and many more.
3.Thrive Leads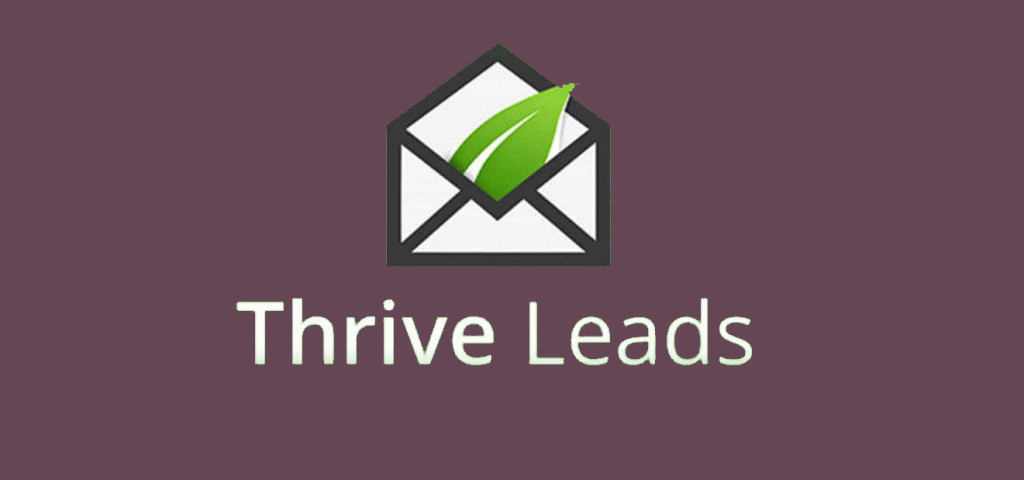 Now we will be talking about the other major plugins for WordPress that are Thrive Leads. This is a list building solution that is created by the team of the people engaged with conversion optimization.
This software works as the best list building and conversion expert which is actually in the form of a powerful software. It has adopted the most cutting edge conversion tactics that nowadays are used by the smart businesses and the growth hackers. The major benefits that you will be enjoying through it and its basic features are:
-It combines every kind of opt-in form you need in one single plugin and gives a simple drag and drop editor to create a perfect design.
-It has all the advanced and mass targeting appreciative factors.
-It provides you a massive conversion boost by showing relevant, highly targeted offers based on the posts, categories, tags, etc.
-It helps you in building up a hyper-targeted and profitable list.
-It has a highly advanced A/B testing feature which can easily increase your conversions and use the plugin to increase conversion rate.
4.Thrive Quiz Builders
Online business is all about bringing the visitors and making them your customers. You can easily create traffic through various SEO tactics or by the ads but they only convert into your customer when they find something attractive in your site that is engaging.
So for this very special purpose, you can use the Thrive Quiz Builders that will help you to create beautiful and complex quizzes to engage and grab the attention of the visitors without any coding complications. The major features of this very a.axing software are as follows:
-It helps you to increase your email list, social shares, and give you data to grow your business.
-It generates complex quizzes within seconds and seems as if it has taken hours to code.
-It looks professional and worthy to share with others.
-It makes a detailed study on your visitors segment and optimizes it deeply to create an interactive quiz for your visitors.
-It also works as a free survey to optimize the priority of the visitors and know them better.
Thrive Membership
Thrive Themes is an all in one package for your online business to furnish it and make it look more enhancing and attractive. Many of the tools are available for free but still, some of the highly professional plugins need to be paid to get access. For this purpose, you must have to get the membership of the Thrive Themes so that you can opt for the plugins and the themes to make your site the best and effective look.
Here some of the fascinating things that you will be able to opt for with the help of the membership of the Thrive Themes:
1.You will be able to use all the features of the Thrive Themes and WordPress plugins.
2.You will be regularly getting the updates and instant access to new templates, features, and plugins.
3.After becoming an exclusive member, you will get the courses, templates, and the contents that are made specifically for you.
4.Thrive Theme members do get unlimited support.
Therefore Thrive Theme membership allows you to access all the products and tools of Thrive Themes such as Thrive Architect, Thrive Themes Builder, Thrive Leads, Thrive Quiz Builders, Thrive Optimize, and many more.
Pricing of thrive theme membership:
Thrive Themes mainly offers two types of billing options to the customers, which are quarterly paid and annually paid. Here we will discuss both the plans in detail. But first know what are the common features that you will enjoy in all the plans.
-The Full Suite of Thrive Themes -WordPress Plugins
-Constant Updates &Instant Access to New Templates, Features and Plugins
-Exclusive Members-Only Courses, Templates and Content
-Unlimited Support
1.Annual plan
The annual plan cost you just $19/month and you will be equipped with all the below-mentioned features:
-Includes ALL of the plugins
-Includes Thrive Theme Builder
-Install on up to 25 websites
-Unlimited support
-Unlimited updates
-Best possible price
-269 landing pages.
2.Quarterly plan
The quarterly plan will cost you $30/month and you will get access to the following features:
-Includes ALL of the plugins
-Includes Thrive Theme Builder
-Install on up to 25 websites
-Unlimited support
-Unlimited updates
-269 landing pages.
Apart from this, you can also cancel the membership whenever you need to and will be refunded the full money if done so within the 30 days since you made the purchase.
Bottom line on Thrive Themes
Hence, Thrive Themes is the ultimate platform for the enhancement and compatibility of your online businesses in the most affordable way. You do not worry about the complex codings and developers as everything here is done by it.
There are various tools such as Thrive optimize, Thrive Ultimatum, Thrive, Architect, Thrive comments, etc. which altogether help to make your website attractive and informative and are a lot easy to use. And the affordable price of all the products and plans make it more reliable to use.