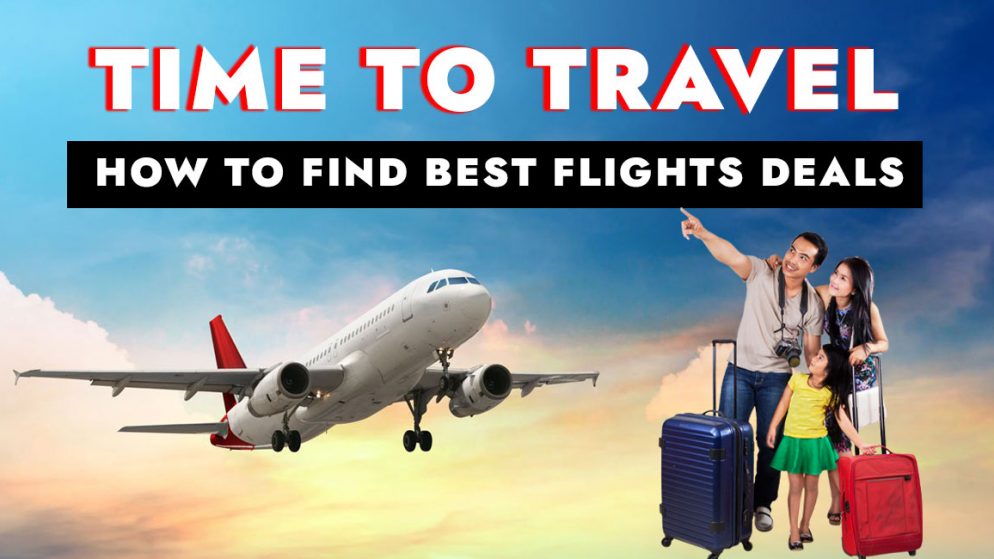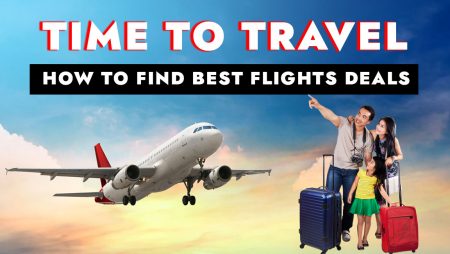 In 2011, August 19, Thai Airways the parent company to Thai smile through their chairman Ampon Kittiampon announced that they have been planning to introduce a newer low-cost airline formerly known as Thai Wings. They intended on beginning its operation from July 2012 onwards. Ampon wanted to serve the existing gap in the markets of low-cost carriers and full-service aircraft. According to Thai Airways official, Thai Smile was expected to show an annual profit of around 5 million baht within its first two years of operation.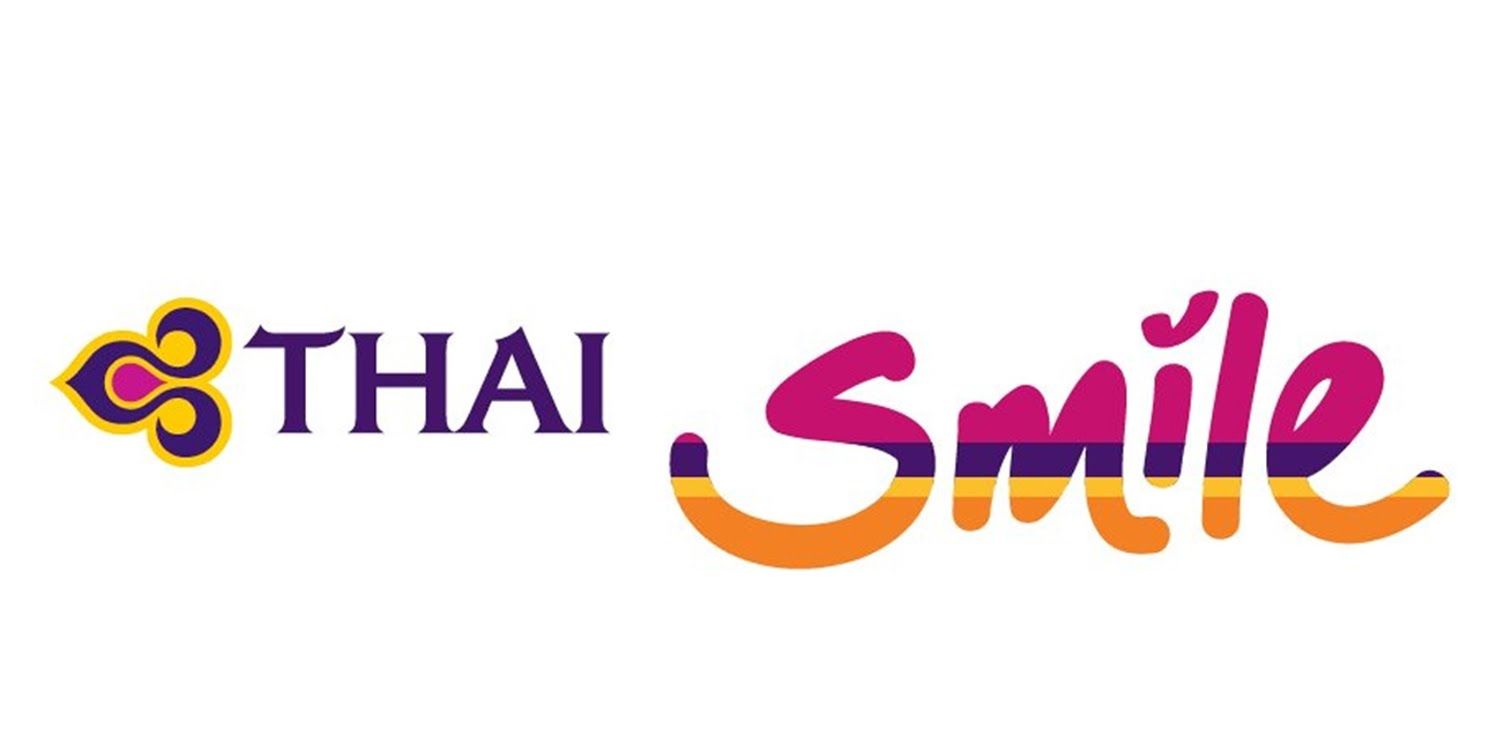 Find Flights Deal At ThaiSmileAir
Thai Smile primarily focuses on Chiang Mai International Airport. The airline has a fleet size of 20 and covers 27 destinations. Its frequent flyer program is Royal Orchid Plus. One of the key members working in running this airline is Wiwat Piyawiroj. Interestingly, the name Thai Smile was pulled out of a pool of 2229 listing of names.
Thai Smile Airways is also an official sponsor of Ratchaburi Mitr Phol and Thai Honda Ladkrabang.
THAI SMILE SPECIALITIES:
THAI Smile services are different from low-cost carriers. The carrier offers a service which include seat selection and check in counter service with no additional charge, on-board snacks and drinks, and baggage allowance of 20 kg inline with Thai Airways, all included in a fare. Passenger who travel on THAI Smile will also enjoy the Royal Orchid Plus (ROP) mileage same as on Thai Airways flights.

Find Flights Deal At ThaiSmileAir
You can earn Royal Orchid Plus Smiles and can reclaim the award tickets on any Thai Smile flight you take.
A well hygienic and luscious complimentary meal, beverages and snacks for the passengers on board. Both international and domestic flights.
If a passenger has a special requirement regarding his/her meal, Thai Smile Airways promises to cater to their special requirements.
As soon as your booking is confirmed you can select your preferred seat from up to 4 months or 120 days preceding the slated departure. You can take a view at their seating arrangement on their official website mentioned above.
Passengers travelling in Smile Plus Class will be granted an extra 10kg baggage allowance on the already existing 20kg.
CARRY ON ITEMS:
Besides checked baggage allowance, each passenger is allowed to carry one handbag not exceeding 7kg.
Following items are allowed to bring in without paying extra charge: infant food, camera or binoculars, crutches, notebooks or personal computers not exceeding 1.5kg.
THAI SMILE FOOD AND BEVERAGES: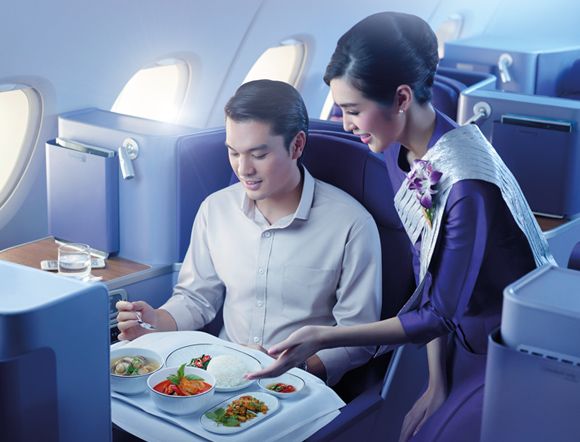 Find Flights Deal At ThaiSmileAir
Complimentary snacks, beverages and meals for everyone on board. Orders can be placed based on special requirements. The airline offers a wide range of special menu to choose from based on health, religious or dietary restrictions.
THAI SMILE BOOKING:
Booking is just a click away with such convenient way on their official website. Link mentioned above. A passenger can check-in any time between 24 hours to 2 hours before flight departure.
THAI SMILE CLASSES: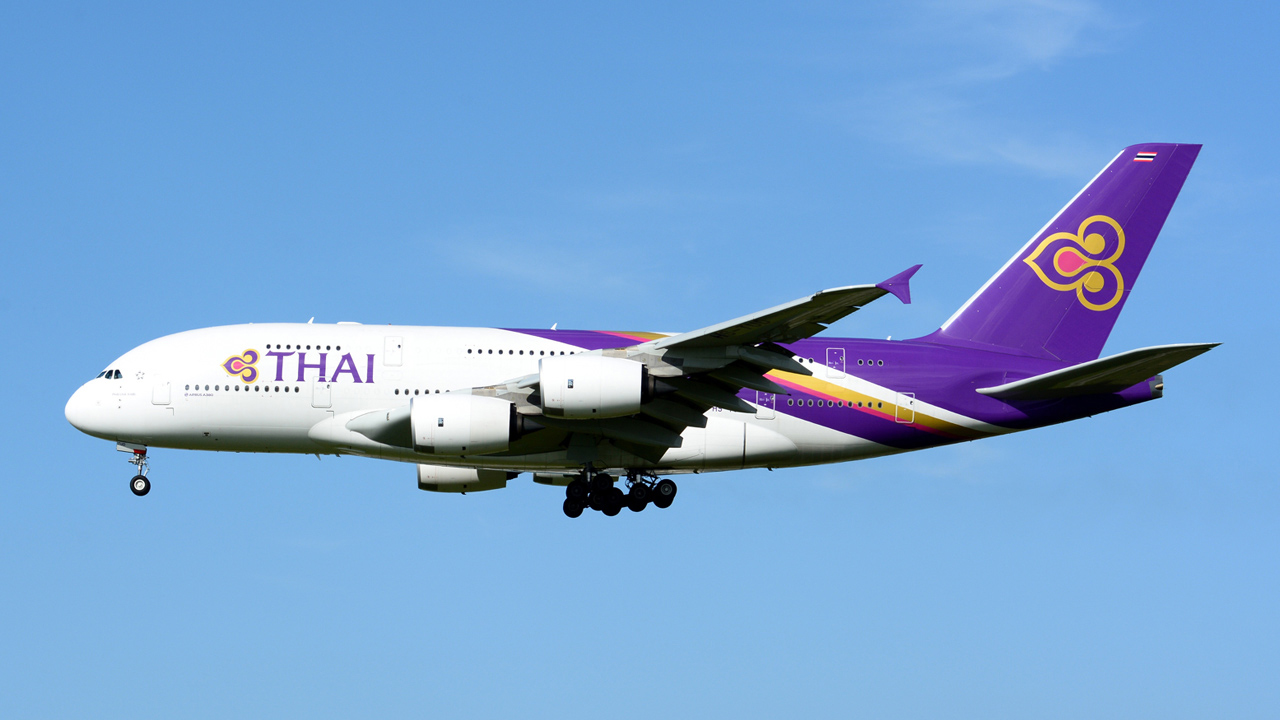 Find Flights Deal At ThaiSmileAir
There are two types of classes of Seating available:
1.Economy class: Passengers can avail in-flight magazine called "We smile" for entertainment. You can even download the magazine onto your cellular device. Delicious meals and light snacks are their specialities. On special routes, one can get complimentary meals. Passengers can also enjoy a "buy on board" option and buy their meals on board as they wish.
2. Business-class: All the passengers travelling in business class will enjoy a full recliner seat that can be converted to a bed, special amenities and a business class lounge at the airport. The passengers are also entitled to a special menu from where they can select their desired food item. The passengers will also have a LED screen for entertainment such as music and videos.
Thai Smile routes map
Get the Latest updated Thai Smile flights route map. Guided information of Thai Smile destinations and hub airports. Thai Smile serves near about 0 domestic destinations and international destinations around the world. Thai Smile fly to over 0 destinations worldwide including most popular city domestic and international. Thai Smile has expanded its fly range of domestic and international routes in conjunction with its code-share partners.
Thai Smile route maps & Destinations
Looking for direct Thai Smile flights, routes or flight schedules operated by another Thai Smile? Search for Thai Smile below to view their route map, destinations, and time schedules. You can download all domestic and International maps of routes served by Thai Smile. Note: Thai Smile may cancel any destination including domestic and international. The AirlinesMap.com does not take any guarantee any promising information displayed on this page all information about Thai Smile taken from various sources for complete information you may call Thai Smile phone at +66 2 118 8888 or visit official website https://www.thaismileair.com.
Thai Smile destinations
This is the second part of a report looking at the Thai Airways Group performance from 2012 and outlook for 2013. The first part looked at Thai's mainline operation, which has been impacted by unfavourable economic conditions on long-haul routes and faces increasing competition in Asia. This part looks at Thai Smile, a new hybrid unit that the Thai Airways Group launched in Jul-2012.
2013 will be a key year for Thai Smile as the unit rapidly expands and continues to evolve its hybrid model. Thai Smile is adding five international routes over the next month, giving it a network of six international and seven domestic routes. Several more destinations, primarily international, are expected to be added in 4Q2013.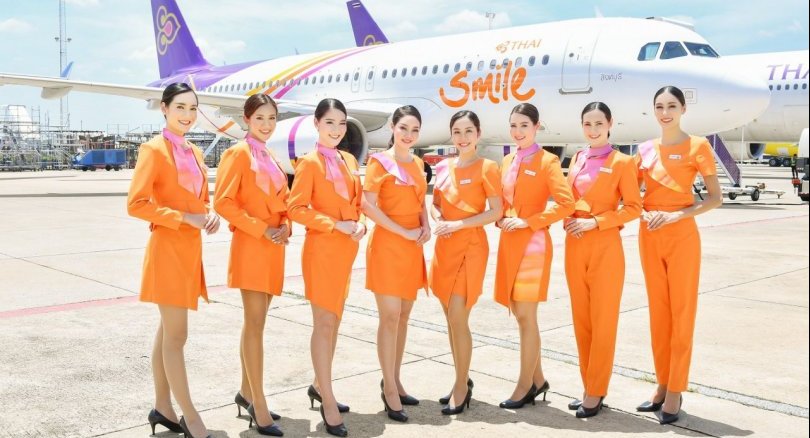 Find Flights Deal At ThaiSmileAir
2013 will also likely see Thai Smile transition from being a unit of Thai Airways to a 100%-owned subsidiary. Thai Smile was launched as a unit because using the Thai Airways operators' certificate (AOC) was seen as a quicker and cheaper solution. But Thai's board is expected to soon approve a proposal to convert Thai Smile into a subsidiary, which would see it apply for its own AOC.
As a subsidiary, Thai Smile would gain some independence but there would still be close coordination with Thai Airways, particularly with network coordination. The operational freedom could help it reduce costs as its costs are now simply passed from Thai Airways, which is saddled with legacy issues. Passengers will not likely notice the difference as Thai Smile, which for now operates under Thai's TG code, would codeshare on all routes with its parent and potentially other partners once it takes on its own code.
Thai Smile to expand international network from one to six destinations
Thai Smile's upcoming expansion is purely international, ending an initial phase which focused primarily on domestic routes. Thai Smile is also expanding into longer medium-haul routes, necessitating an adjustment in its product that will result in the carrier moving further upmarket and closer to the full-service model.
Thai Smile currently operates 17 daily flights on eight routes with a fleet of five A320s. The domestic market accounts for seven of its eight routes and 15 of its 17 daily frequencies. As a result, international flying accounts for only 12% of Thai Smile's seat capacity.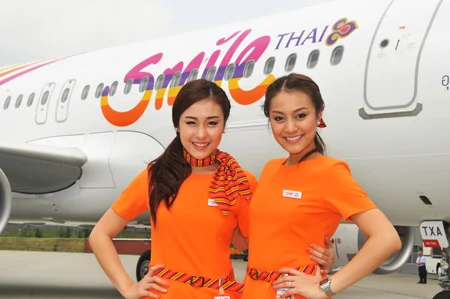 Find Flights Deal At ThaiSmileAir
This will nearly double to about 22% as Thai Smile launches five new international routes at the end of Mar-2013 and beginning of Apr-2013. Three routes in India will be added – Bangkok Suvarnabhumi to Ahmedabad and Phuket to Delhi and Mumbai – with two weekly frequencies each.
At the same time Thai Smile will launch five weekly flights from Bangkok to Mandalay in Myanmar and four weekly flights from Phuket to Kuala Lumpur. In total, Thai Smile's upcoming northern hemisphere summer schedule will feature 134 weekly frequencies on seven domestic and six international routes.
With the latest expansion Thai Airways is continuing with the strategy of using Thai Smile to in part launch new markets. Ahmedabad and Mandalay will be new destinations to Thai's network and Phuket to Delhi, Mumbai and Kuala Lumpur will be new routes.
Thai Smile was originally intending to operate a relatively even mix of domestic and international routes and new and existing routes. But its parent decided prior to launch to focus on existing domestic markets in its first phase to minimise cost and risk. Only one of the six destinations in its current network, Macau, is a new destination to the Thai Airways network.
Thai Smile currently operates two daily flights between Bangkok and Macau. Domestically, it operates from Bangkok to Krabi and Udon Thani with three daily flights; Bangkok to Chiang Mai, Phuket, Surat Thani and Ubon Ratchathani with two daily flights; and Chiang Mai-Phuket with one daily flight.
Macau was a new destination for Thai Airways Group while domestically Thai Smile has been used to replace Thai Airways on thinner routes and to supplement Thai Airways on trunk routes. As the second largest international destination for Thai AirAsia, Macau was a logical launch route for Thai Smile particularly as the new unit was initially envisioned as a new tool to compete more effectively against LCCs on routes that are not viable with mainline aircraft. Thai AirAsia operates four daily flights between Bangkok Don Muang and Macau.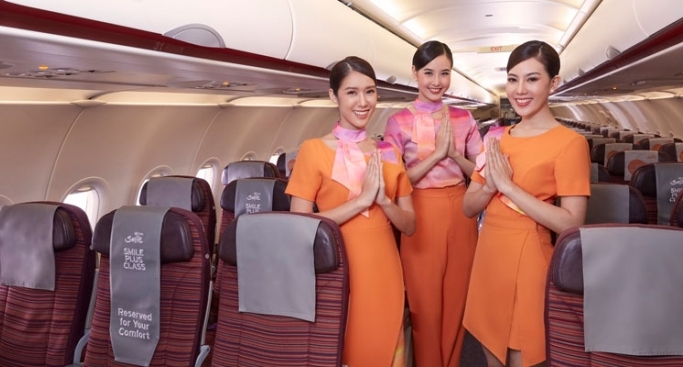 Find Flights Deal At ThaiSmileAir
Macau has performed well, proving that Thai Smile can successfully operate in markets dominated by Thai AirAsia. Thai Smile recorded an average international load factor of 82.3% in 2012 (given Thai Smile operated only the one international route in 2012 this is also its Bangkok-Macau load factor).
In the first six months of the operation, Thai Smile's load factor on Bangkok-Macau only dropped below 80% in one month, Sep-2012. The route performed well from a load factor standpoint from the beginning even though it was Thai Smile's very first route and Thai as a group had no presence previously in the Macau market.
Thai Smile reported an average domestic load factor of 81.6% in 2012, which is 4.9ppt higher than the average Thai Airways mainline domestic load factor. Thai Smile launched domestic services in Aug-2012, following delivery of its second A320, and had a load factor above 80% in four of its first five months of domestic operations with the exception again being the seasonally weak month of September.
Thai Smile initially took over all Thai Airways flights in both the Krabi and Surat Thani markets, operating four daily frequencies to Krabi and two to Surat Thani. While Thai Smile is still the only operator to Surat Thani, Thai Airways resumed service to Krabi on 01-Feb-2013. Thai Airways currently operates two daily flights between Bangkok and Krabi with A330s and 777s while Thai Smile has reduced its operation to three daily flights.
The return of Thai Airways to the Krabi market has led to about a 75% increase in total Thai Airways Group seat capacity in the market. Thai Smile's original four daily flights on the route had ensured that total capacity remained stable despite the withdrawal of mainline service. But Thai Airways likely saw growing demand and competition for Krabi, a popular beach destination, and determined it needed to restore widebody service to prevent it from losing market share to other carriers.
Bangkok-Krabi is the fourth largest domestic route for Thai AirAsia with six daily flights. Thai AirAsia has doubled capacity on the route over the last six months, according to Innovata data. Bangkok Airways also has decided to resume Bangkok-Krabi on 31-Mar-2013, following a five-year hiatus, with two daily flights.
Surat Thani is a smaller market which unlike Krabi had been served by Thai Airways with its small fleet of 737-400s rather than widebodies. Thai AirAsia only operates three daily flights to Surat Thani.
Thai Smile operates alongside Thai on Thailand's two biggest domestic routes
Find Flights Deal At ThaiSmileAir
Thai Smile launched services on Thailand's two biggest domestic routes, Bangkok to Phuket and Chiang Mai, on 01-Oct-2012 following delivery of its fourth A320. Thai Smile initially served Bangkok-Phuket with one daily flight and Bangkok-Chiang Mai with two daily flights but increased Bangkok-Phuket to two daily flights when it reduced Bangkok-Krabi from four to three daily flights.
The strategy with these routes is much different as Thai Airways currently serves Bangkok-Phuket with nine to 10 daily widebody flights and Bangkok-Chiang Mai with eight daily widebody flights. At the same time Thai Smile also launched one daily flight connecting Phuket and Chiang Mai, a point-to-point route served by Thai AirAsia with two daily frequencies. Several years ago the route had been served by Thai Airways mainline.
On 01-Feb-2013, following delivery of its fifth A320, Thai Smile also took over from Thai Airways the Bangkok-Udon Thani and Bangkok-Ubon Ratchathani routes. Thai Smile now operates three daily flights to Udon Thani, a market which is served by Thai AirAsia with three daily flights and Nok with five daily flights. Thai Smile operates two daily flights on Bangkok-Ubon Ratchathani, which Nok and Thai AirAsia each serve with four daily flights.
Thai expected to hand over more domestic routes to Thai Smile
Thai Airways only operates five 737-400s and is planning to phase out the fleet by early 2015, leaving it as an all-widebody operator. Thai also plans to phase out in 2014 its A300-600s, its smallest widebody which is used on several domestic routes.
After Thai Airways is left with only medium and large size widebodies it is expected to only stay on the largest domestic routes. Thai Airways continues to serve seven domestic routes in Thailand with about 230 weekly flights. Of these seven routes, Koh Samui is a likely candidates to be handed over to Thai Smile as it is served by Thai with 737s. Khon Kaen, which is served with a mix of 737s and A300-600s, and Chiang Mai, which is served with three daily A300-600 frequencies, is also likely to be handed over to Thai Smile at some point.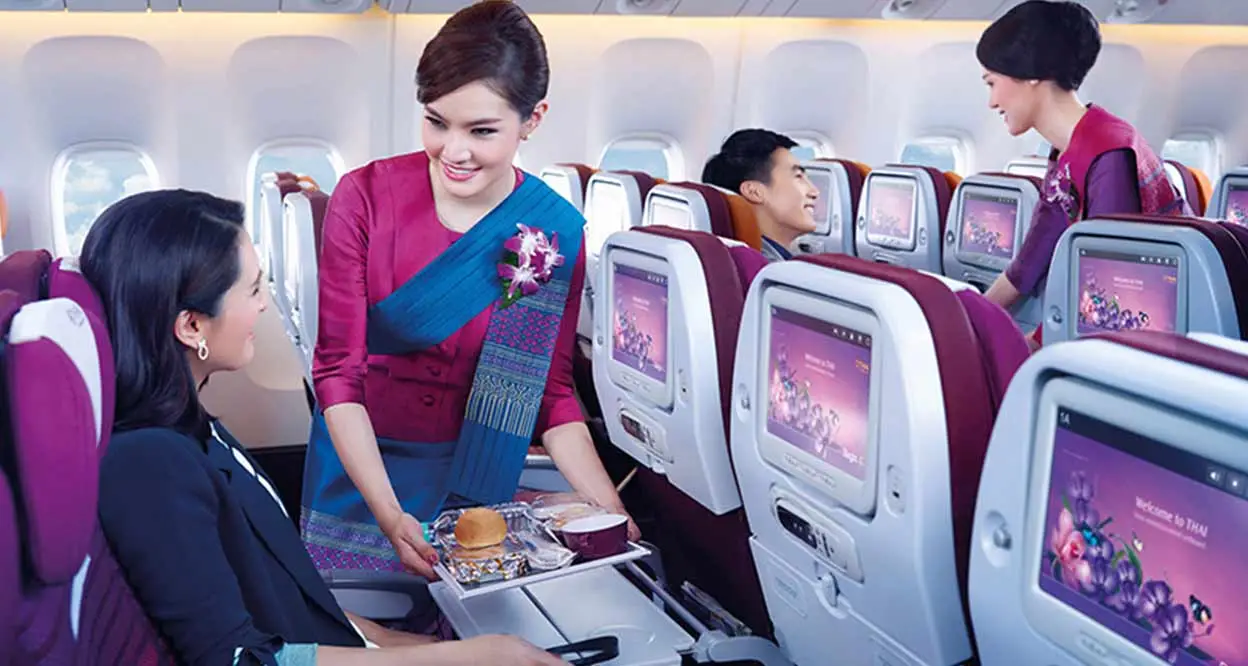 Find Flights Deal At ThaiSmileAir
That would leave only Chiang Mai, Hat Yai, Krabi and Phuket with Thai mainline service although handing Krabi entirely to Thai Smile could also be reconsidered. Thai Smile is already operating alongside Thai Airways on all these routes except Bangkok-Hat Yai, which is the third largest domestic route in Thailand after Bangkok-Phuket and Bangok-Chiang Mai and is served with four daily frequencies from Thai Airways, eight from Thai AirAsia and six from Nok.
However it is hard to say how many domestic routes Thai Airways will retain as the airline pulling out of regional cities is politically sensitive, even if Thai Smile is part of the Thai Airways Group and maintains connectivity with the Thai Airways and Star Alliance networks. One possible solution to ease the political controversy is to simply hand over all domestic flights to Thai Smile as that would show no favouritism to any city.
Having a high frequency all-narrowbody operation domestically would be logical given the short duration of domestic flights in Thailand and the fact that all of Thai's domestic competitors only operate narrowbody aircraft.
Thai AirAsia is already bigger than Thai Airways domestically in terms of overall seat capacity. Nok is also now larger than the Thai Airways mainline domestic operation. While it is not a low-cost carrier, Thai Smile has a more appropriate product than Thai Airways for the domestic market. Its current fleet of five A320s are in high density configuration with up to 174 economy class seats.
Thai Smile now has a flexible business class cabin which on domestic routes typically includes three rows of Smile Plus, limiting the total capacity to 168 seats as the middle seat is blocked. But depending on demand, Thai Smile has the flexibility to sell the entire cabin in regular Smile class and not block any middle seat. While Thai plans to opt for a fixed business class cabin in future aircraft, the future aircraft could be used for international flights, leaving the current higher capacity A320s for the domestic market.
Thai Smile needs improved business class product for new international routes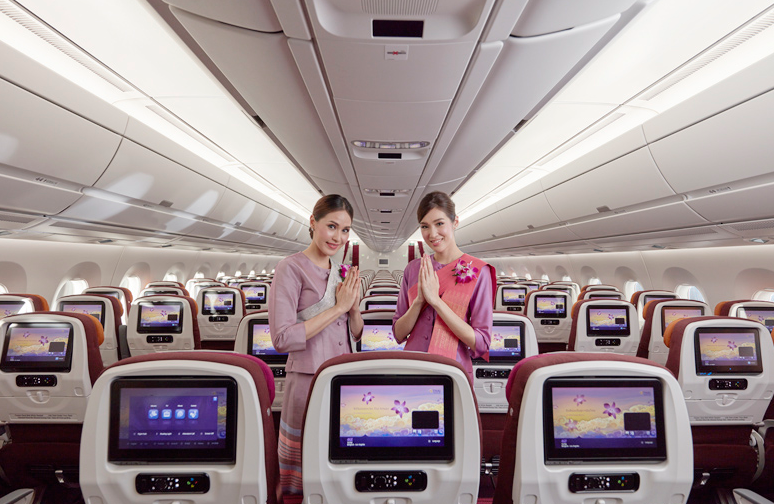 Find Flights Deal At ThaiSmileAir
For international routes Thai Smile has discovered the flexible business class cabin is not sufficient to meet the needs of Thai Airways and Star Alliance premium passengers, particularly passengers connecting from long-haul flights. As CAPA first reported in Dec-2012, Thai Smile is planning to adjust its Smile Plus product and configure future A320s with a fixed business class cabin and normal business class seats.
The new cabin is likely to be introduced in 4Q2013 following delivery of the carrier's seventh A320 as the decision was made too late to change configuration of the fifth aircraft (delivered in Jan-2013) and sixth aircraft (to be delivered in Mar-2013). Currently the Smile Plus product offers normal economy seats with only slightly extra legroom (33in pitch) and a blocked middle seat. As CAPA previously reported:
Just prior to launch Thai Smile adjusted its premium product upmarket, deciding to block the middle seat in the Smile Plus cabin, which it originally planned to sell. The Smile Product at the same time was adjusted to include free alcoholic drinks (light meals and a 30kg luggage allowance were always planned as free).
The Thai Airways Group has now made another much more major adjustment to the Smile Plus product by opting for a fixed business class cabin. Thai Smile's original thinking was that normal economy class seats would be sufficient given its short routes. But the initial response from passengers was not overwhelmingly positive. The gap between Smile Plus and Thai's Royal Silk business class product on regional routes has proven to be too big, particularly as Thai Smile flights are sold entirely under the TG code, which means all its flights fall under the Thai Airways and Star Alliance networks.
Unlike in the European market, Asian passengers are generally accustomed to a full business class service on short flights. While a lie-flat seat is not normally provided on regional routes within Asia, a fixed business class cabin and standard business class seat are expected along with a full meal service. Cathay and Singapore Airlines (SIA) make sure these are provided on their Dragonair and SilkAir subsidiaries as well as on their own regional widebody fleets. Asian full-service carriers that operate their own narrowbody aircraft – such as Malaysia Airlines and Garuda Indonesia – also have not followed European carriers and continue to offer a full business class product on their regional flights.
Thai Airways now recognises it must also offer a full business class service at its new regional brand to stay competitive in the Asian market. With over 20% of Thai Airways' revenues coming from its premium cabins, it cannot afford to risk losing premium passengers heading to markets that have been handed over or will be transferred later to Thai Smile. Offering a full business class is particularly important for premium passengers connecting to long-haul flights on Thai Airways.
With the fixed business class cabin, Thai Smile will evolve more into a full-service regional carrier. But Thai Smile will still retain some elements of the LCC or hybrid model and have a lower cost structure than Thai Airways, just as SilkAir has a lower cost structure than SIA. Thai Airways has said that while the Thai Smile brand is being positioned as a regional rather than low-cost carrier it has a "low cost base achieved through aspects of LCC model such as single aircraft type, new fleet, etc".
The lower cost structure is crucial as Thai looks to fend off LCC competition domestically and on short-haul international routes. But on its new medium-haul routes to India there is no competition and the focus must be on providing a service that is close to the service provided by Thai Airways.
Thai Smile looks to carve out new niche markets with Phuket to Delhi and Mumbai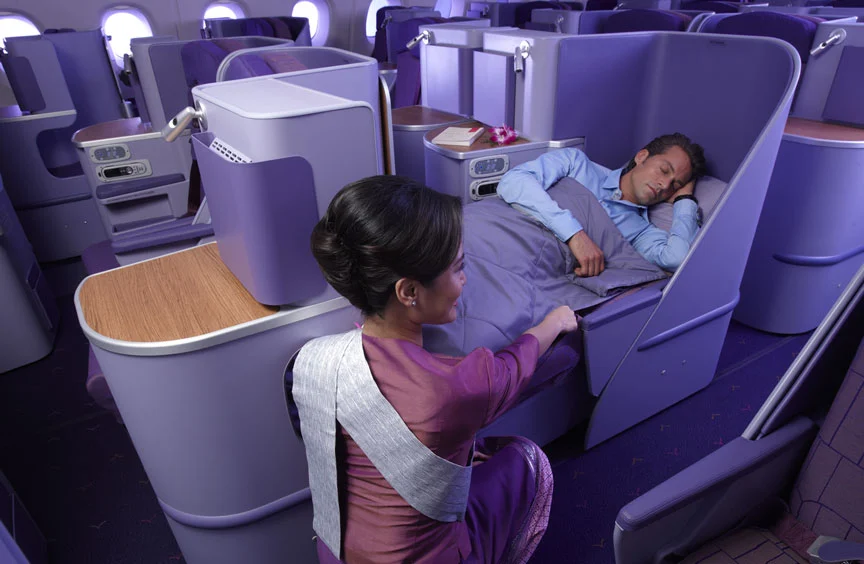 Find Flights Deal At ThaiSmileAir
Phuket is currently not served from anywhere in India by any carrier. The length of flight, about four hours, makes it a challenging route for a low-cost carrier. But Thai Smile's hybrid model and higher fares should make it viable.
Thai Airways already serves Delhi and Mumbai from Bangkok with one and two daily frequencies respectively. Thai's presence already at India's two main airports mitigates the risk on the new Phuket to Delhi and Mumbai routes.
Thai is confident in the viability of the two new routes as it already carries a large portion of connection passengers from Delhi and Mumbai to Phuket. Offering a non-stop option will significantly improve total travel time and also allow Thai to carry passengers that are now travelling from Delhi and Mumbai to Phuket on one-stop options via other carriers.
Thai Smile will only be in both markets with only two weekly flights but the leisure nature of the market means a low frequency operation should be sufficient. Thai Smile's third Indian destination, Ahmedabad, is different as it will be served from Bangkok. As a result, Thai Smile will carry a large portion of business and connection passengers to Ahmedabad while its Mumbai and Delhi flights will consist almost entirely of point-to-point leisure passengers. Therefore, the improved Smile Plus product is more critical for the Ahmedabad route.
Ahmedabad is currently not served by any carrier from Bangkok. Ahmedabad is currently served by only one Southeast Asian carrier, SIA. Thai is taking a page from the SIA book, which has used SilkAir to launch services to several secondary cities in southern India.
If the Ahmedabad route is successful, Thai Smile could look to launch other Indian routes as it expands its fleet in 4Q2013 and 2014. It could also add capacity on any of its three new Indian routes given that all the routes are only initially being served with two weekly frequencies. Thai Smile will also likely take over at some point Thai's five times weekly Bangkok-Gaya-Varanasi-Bangkok route as this is Thai's only Indian route now served with its 737 fleet.
Thai Airways is already by far the largest carrier in the Thailand-India market, accounting for 45% of current seat capacity between the two countries. Thai Smile will allow the Thai Airways Group to further grow its share of the market and open up new routes beyond the eight routes to nine Indian destinations it already operates with mainline aircraft.
Mandalay to be first of several niche international markets for Thai Smile in ASEAN
Ahmedabad is a much different market than Thai Smile's only existing destination which is not served by Thai mainline, Macau, as Bangkok-Ahmedabad will be an exclusive and potentially high yielding route while Macau is primarily a LCC route. The other two new Thai Smile international routes, Bangkok-Mandalay and Phuket-Kuala Lumpur, are more like Macau in that there is LCC competition and they would not be viable routes for Thai mainline.
Bangkok-Mandalay was launched in Oct-2012 by Thai AirAsia. Thai Smile will be the second carrier on the route but Bangkok Airways also has set a 13-Sep-2013 launch date for Bangkok-Mandalay service. Mandalay is a logical destination for Thai Smile as Myanmar is a fast growing market and unlike Yangon, which is served by Thai with widebody aircraft, is predominately a leisure destination.
Thai Smile will likely look to add similar niche destinations in Southeast Asia in 4Q2013 such as Luang Prabang in Laos, Siem Reap in Cambodia and Danang in Vietnam. Thai Smile is also looking into opening new destinations for the Thai Airways Group in mainland China and Indonesia. Again, this follows the strategy of SilkAir, which has been used by SIA to serve several secondary cities in China, India and Southeast Asia.
More international expansion to come in late 2013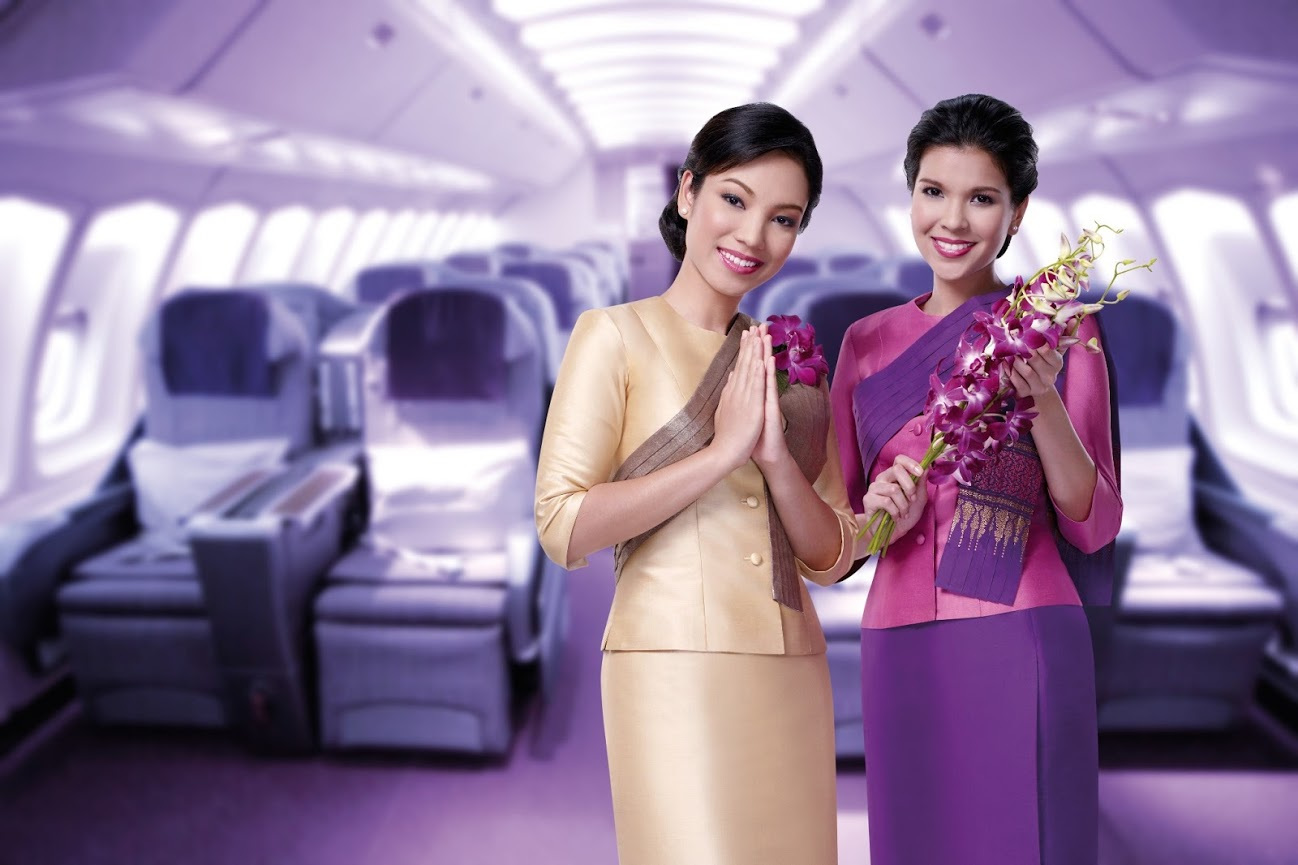 Find Flights Deal At ThaiSmileAir
Thai Smile will be able to launch several more routes in 4Q2013 as it adds four more aircraft for a total of 10 A320s. Two additional aircraft are slated for delivery in Oct-2013, in time for the start of the northern hemisphere winter season, while one aircraft will be delivered in Nov-2013 and one more in Dec-2013. The focus is expected to be again on increasing Thai Smile's international network although some additional domestic flying is also likely as Thai phases out some of its 737-400s and A300-600s.
Thai Smile is now committed to adding seven more A320s in 2014, providing opportunity for another year of rapid expansion. For now it is committed to only three additional A320s in 2015 but depending on its success in 2013 a further commitment could be made.
Thai Smile tests out point-to-point short-haul routes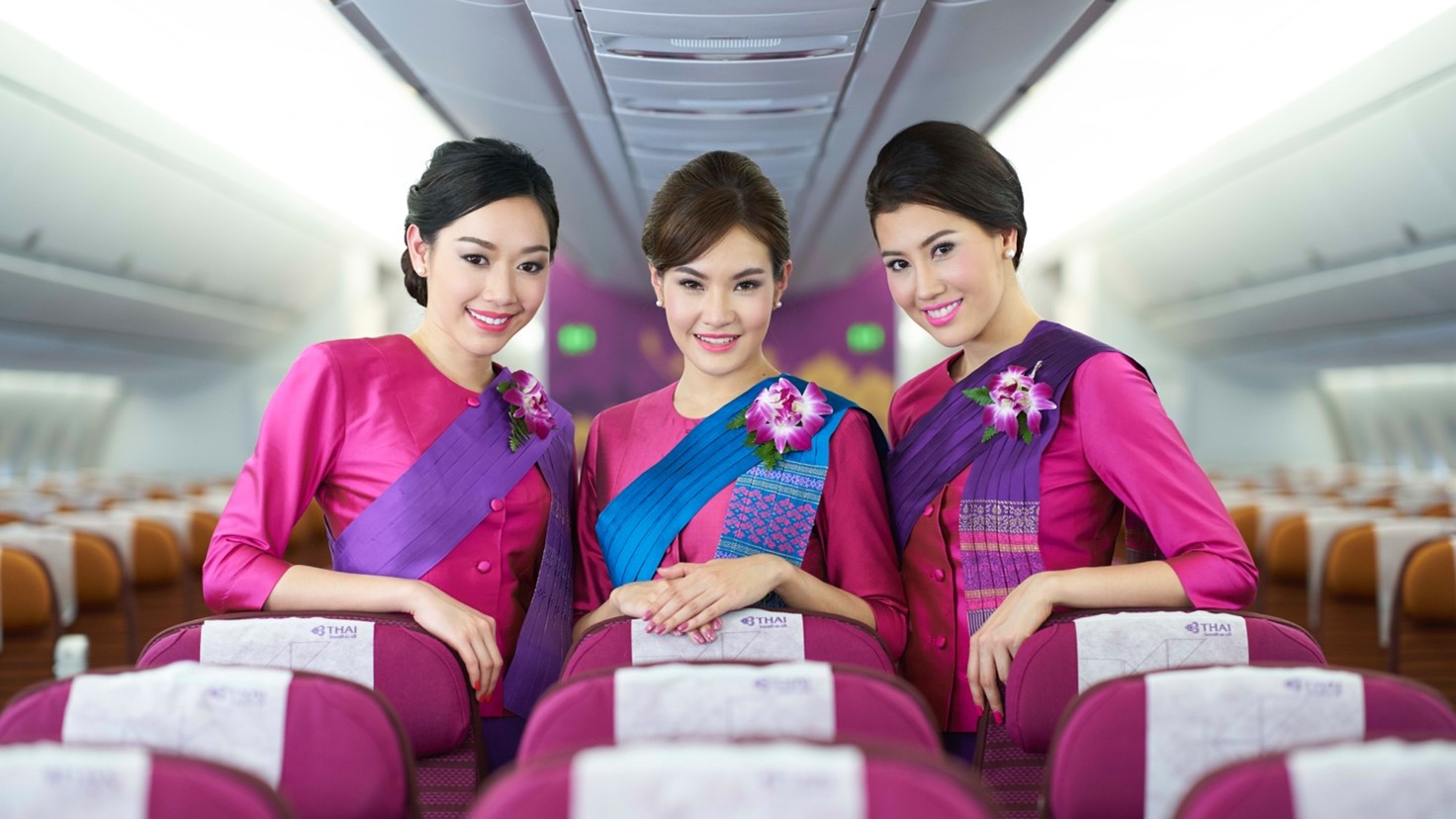 Find Flights Deal At ThaiSmileAir
In addition to expanding into niche medium-haul international routes such as Phuket to Delhi and Mumbai, Thai Smile is keen to open point-to-point short-haul international routes from Phuket and potentially Krabi. Thai Smile initially planned to launch Phuket-Singapore but shifted gears and decided on Kuala Lumpur after not being able to secure a slot at a desirable time in Singapore. Phuket-Kuala Lumpur is currently served by AirAsia, Malaysia Airlines and Qatar Airways.
Thai Airways currently only links Phuket with Bangkok and two international destinations, Hong Kong and Seoul. It previously operated several international flights from Phuket including to destinations in Southeast Asia such as Singapore but these became unsustainable as LCCs expanded. Thai currently only accounts for 9% of international seat capacity at Phuket, according to Innovata data.
Thai Smile is a logical tool for the Thai Airways Group to expand its presence in the Phuket international market given its all-narrowbody fleet and lower cost structure. But ultimately its cost structure may not be low enough to compete in short-haul leisure-focused routes.
While niche medium-haul routes such as Phuket to Delhi and Mumbai are unlikely to attract LCCs, short-haul routes such as Phuket to Kuala Lumpur and Singapore face stiff LCC competition. Some full-service carriers also operate these routes including SilkAir and Malaysia Airlines, but typically only from hubs where they have the advantage of feed from long-haul services.
Thai Smile may not be the best brand for short-haul point-to-point routes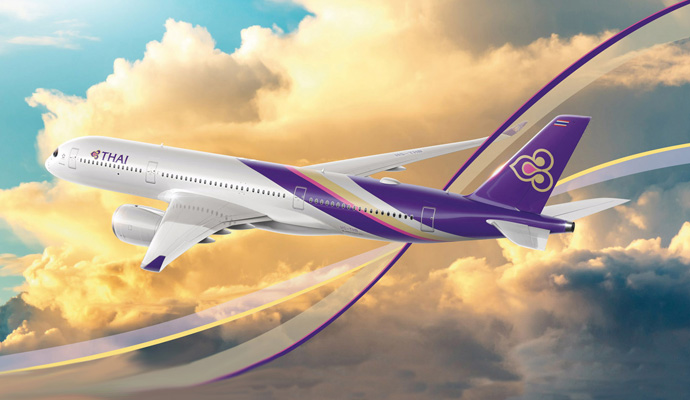 Find Flights Deal At ThaiSmileAir
With Thai Smile moving upmarket, Thai Airways may be better off using Nok or re-looking at establishing a new international LCC for markets such as Phuket-Kuala Lumpur and Phuket-Singapore. Nok could also potentially be a better fit than Thai Smile for point-to-point domestic routes such as Phuket-Chiang Mai.
Nok in early 2013 launched a Hat Yai-Chiang Mai service, which is also served by Thai AirAsia. Thai AirAsia has had success opening up new point-to-point routes such as Chiang Mai to Hat Yai and Phuket and Phuket to Udon Thani. The Thai Airways Group is interested in competing in these types of domestic markets as well as point-to-point international markets from Phuket, Krabi and Chiang Mai but would be better off using a true LCC.
Thai Smile should emerge as an effective tool to open new destinations and supplement Thai Airways in existing destinations from Bangkok as it provides a lower cost base while maintaining a product that is sufficient for connecting passengers. But most point-to-point routes bypassing Bangkok lack the high yielding connecting passengers and have a much different mix of passengers that is not ideal for the regional full-service model.
The biggest risk for Thai Smile is if the carrier tries to do too much at once. It has settled on a full-service regional model, which is a smart move in that there is a void for such a carrier in the Thai Airways Group portfolio. But it should stick to the model completely now that it is decidedly not low-cost and is focusing on providing a seamless product to Thai passengers.