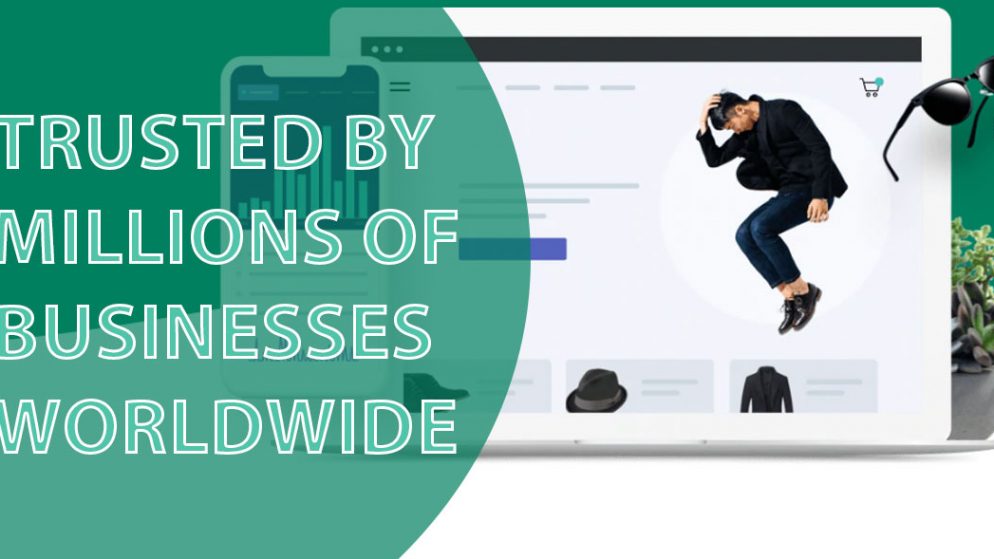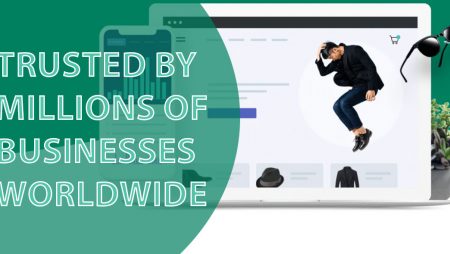 Our content is reader-supported. If you click on our links, we may earn a commission.
A great e-commerce content management system is available from Shopify, and it includes a ton of fun features like selling on Facebook, Instagram, and Pinterest. It's a decent option for business owners that want to open an internet store rapidly.
Shopify is designed to make opening an online store relatively simple and is built on e-commerce principles.
Shopify's setup is simple to grasp and doesn't require any coding or backend knowledge because it was designed for business owners rather than web engineers. With a large range of templates to choose from and simple-to-follow themes, it excels particularly when you are attempting to develop a brand.

Shopify Is For Whom?
Shopify is a wonderful option for someone looking to create an online store because it was specifically designed for the e-commerce industry (there are literally hundreds of Shopify stores out there). It has no technical requirements and is a site builder intended for business owners and entrepreneurs.
Shopify's user-friendliness reflects the fact that the typical user is aiming to sell products and establish a brand rather than spend hours coding and creating a custom interface.
Shopify's features
Shopify offers a ton of tools to assist you in creating the best shop possible. Each was designed with an emphasis on e-commerce, thus even page development and content management are subordinate to sales. The streamlining allows you to concentrate on e-commerce activity, nevertheless.
Hosting
The fact that Shopify is a fully hosted solution is one of its biggest features. You don't have to worry about paying for hosting, purchasing and maintaining additional external software, or finding a developer to help you with the domain and building details.
A very "out of the box" solution, Shopify streamlines your work right away.
Exchange marketplace
Through the Shopify Exchange, there is a whole microcosm of pre-built options that are unique to Shopify.
There is an entire marketplace of pre-built Shopify stores available for purchase if you lack the time to construct a site from scratch or if building a store from scratch is not your strong suit. The Exchange typically has more than 3,000 locations available at any given moment.
It's not some sneaky, underhanded agreement because Shopify itself manages the entire process. If you have the money, you can decide to buy an established company.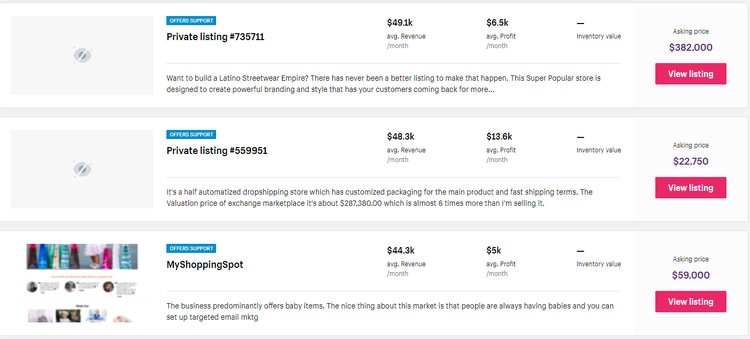 Analytics integrations
The coolest thing about Shopify is that you can use both its built-in platform and Google Analytics integration at the same time. Shopify, an e-commerce behemoth, places a premium on your ability to monitor the success of your store. Views of sales might be segmented by week, day, month, or even hourly intervals within a single day.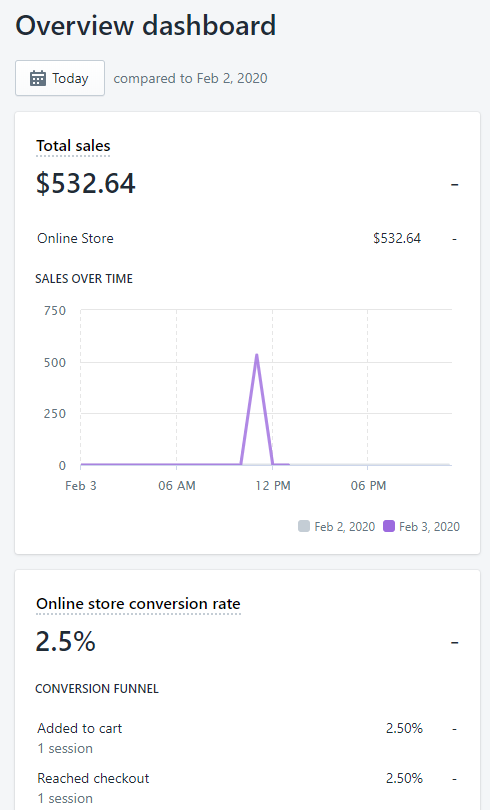 Simple product management
It's really simple to upload products and keep track of your inventory. Posts that relate to product offerings can be published, and you can connect your content strategies to your real sales targets.
When you sell on Shopify, you have access to an efficient inventory management system. You may be sure that your pars (minimum in-stock inventory), which are determined by sales, are accurate by syncing your inventory items with Shopify (also known as the point of sale). Additionally, it is simpler to complete inventory checks because products are shown simply with par levels and descriptions readily visible.

Marketing integrations
You have access to a plethora of extra applications with Shopify. To assist you in organizing your content and incorporating your marketing strategies, Shopify also explicitly spotlights marketing add-ons.
Beyond the essential components, which are useful, you may improve your marketing efforts with sophisticated social media integrations (like Snapchat advertising), a well-tuned email marketing automation process, customized sales emails, and much more.
Integrated email
Due to its direct integration of the email feature, Shopify is the industry leader in e-commerce email marketing. You can use Shopify Email to create campaigns based on the behaviours your consumers exhibit when interacting with your storefront, all from a single platform.
You can create campaigns, set up automated follow-up emails, and advertise sales without the need for additional software, which is a blessing when you have more important things to do.
Shopify Themes
There are several Shopify themes accessible for your website, just like with any of the greatest e-commerce programs.
Choosing a theme is simple: By replacing the default colours with those of your brand, uploading your corporate logo, and choosing what appears on the homepage, you may browse alternatives and further customize each potential.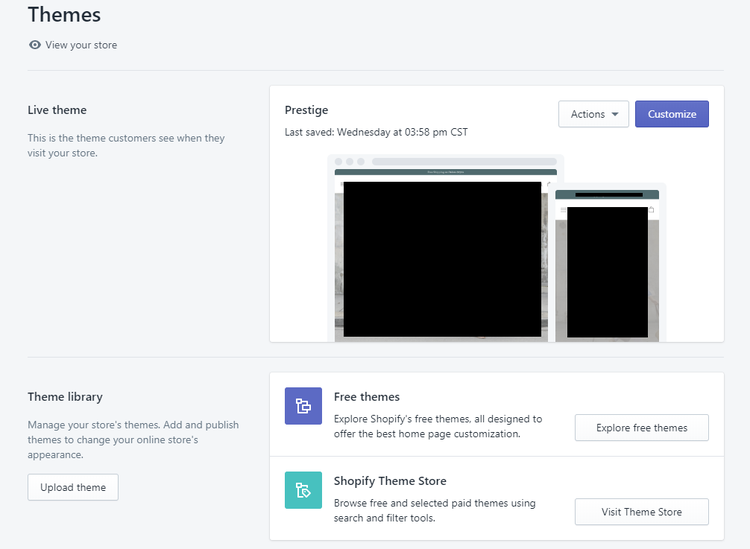 Customer tracking
Since Shopify is an e-commerce website built to continuously monitor customer activity, it is simple to manage the client's lifetime.
Having access to this data makes it simpler to plan sales, estimate inventory needs, and create marketing campaigns that target the right demographic.

Order tracking
Not just people can be tracked. You can view and monitor the status of placed and sent orders with Shopify's inbuilt shipment tracker. You may enable tracking update emails for customers and manage your own order statuses with just a few mouse clicks in your settings.
Shopify's ease of use
Although the term "easy to use" can be subjective, Shopify successfully meets all prerequisites. Even if you've never designed a website, it's a system everyone can comprehend, and it doesn't skimp on features.
You can immediately launch a functioning online store after making a purchase, so there's no need to develop a store from the ground up; instead, you can tweak the current design to better fit your needs.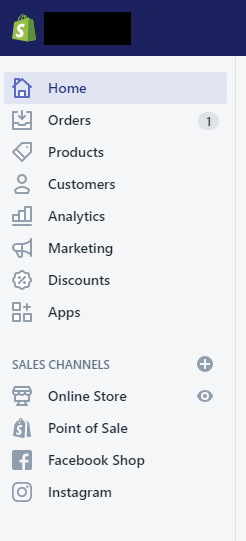 Shopify's Costing
The Shopify pricing tiers are fair even if there are no free options available. Shopify Basic, Shopify, or Shopify Advanced are the three plans you can select from, and you can choose between monthly or yearly pricing.
When you choose annual billing, the cost of the basic option drops to the equivalent of $26.10 per month from the starting price of $39. Shopify Advanced costs between $269.10 and $299 per month.
Shopify's Customer Support
Support from Shopify is excellent. Along with a plethora of online tools, detailed guides, and video lessons, Shopify also provides round-the-clock access to a customer service agent. You can start by opening a ticket on the support portal or making a toll-free call.
I discovered that when contacting support via an online request, Shopify personnel lived up to their reputation as being prompt and helpful.
Advantages of Shopify
Shopify is one of the greatest solutions today if e-commerce is your main emphasis. The risk is lessened because the pricing is typically reasonable, with the Basic plan costing less than $30 a month.
It's impossible to stress how simple it is to use because you are immediately given access to a functional e-commerce site upon making a purchase. You just need to make a few non-technical adjustments to make it work for your company, so there is no risk of creating a broken website or setting yourself up for a bad experience.
Shopify is an e-commerce staple for a reason
Shopify is one of the better choices if your primary focus is e-commerce, despite the fact that it has both advantages and disadvantages. You need a site builder and content manager for online stores who first understands selling and inventory management, as well as a user-friendly setup.
Growing sales and running an online store are as simple as it gets with Shopify.