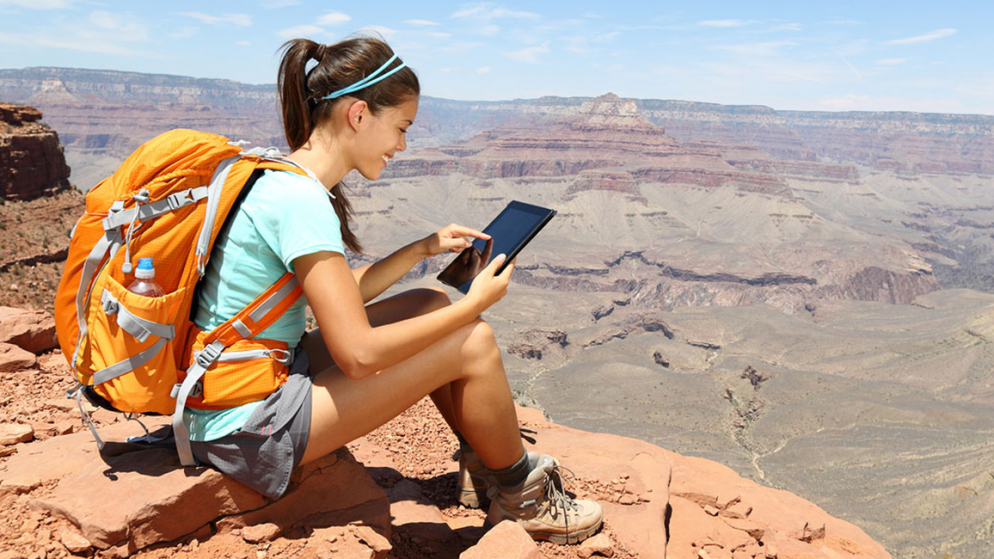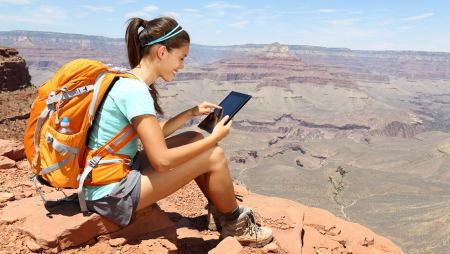 Our content is reader-supported. If you click on our links, we may earn a commission.
Are you looking for an excellent RV for your next adventure? Cue RVshare, the RV rental app that could make your dreams come true! Before you finalize you're booking, take time to learn about all its pros and cons from this in-depth review blog!
Calling all wilderness fans and outdoor adventure junkies! If you're looking for an RV for your next big outdoor adventure, look no further than RVshare.
Imagine driving down an open road, pulling up to a campsite, starting to cook a delicious meal, and sitting under the stars with your mates. What's better than enjoying a great meal and a large glass of wine under the star? RVshare could make this a reality.
Finding the right RV rental can be challenging. If you've already looked out Outdoorsy or Wicked Campers and haven't been impressed, you'll be looking for another option. This is why you should learn more about RVshare.
RVshare claims to offer great prices, a vast range of RVs all over America, and no sign-up fee. However, do they actually keep all their promises and provide hassle-free rentals? Read on to discover the ins and outs of this new camper rental company.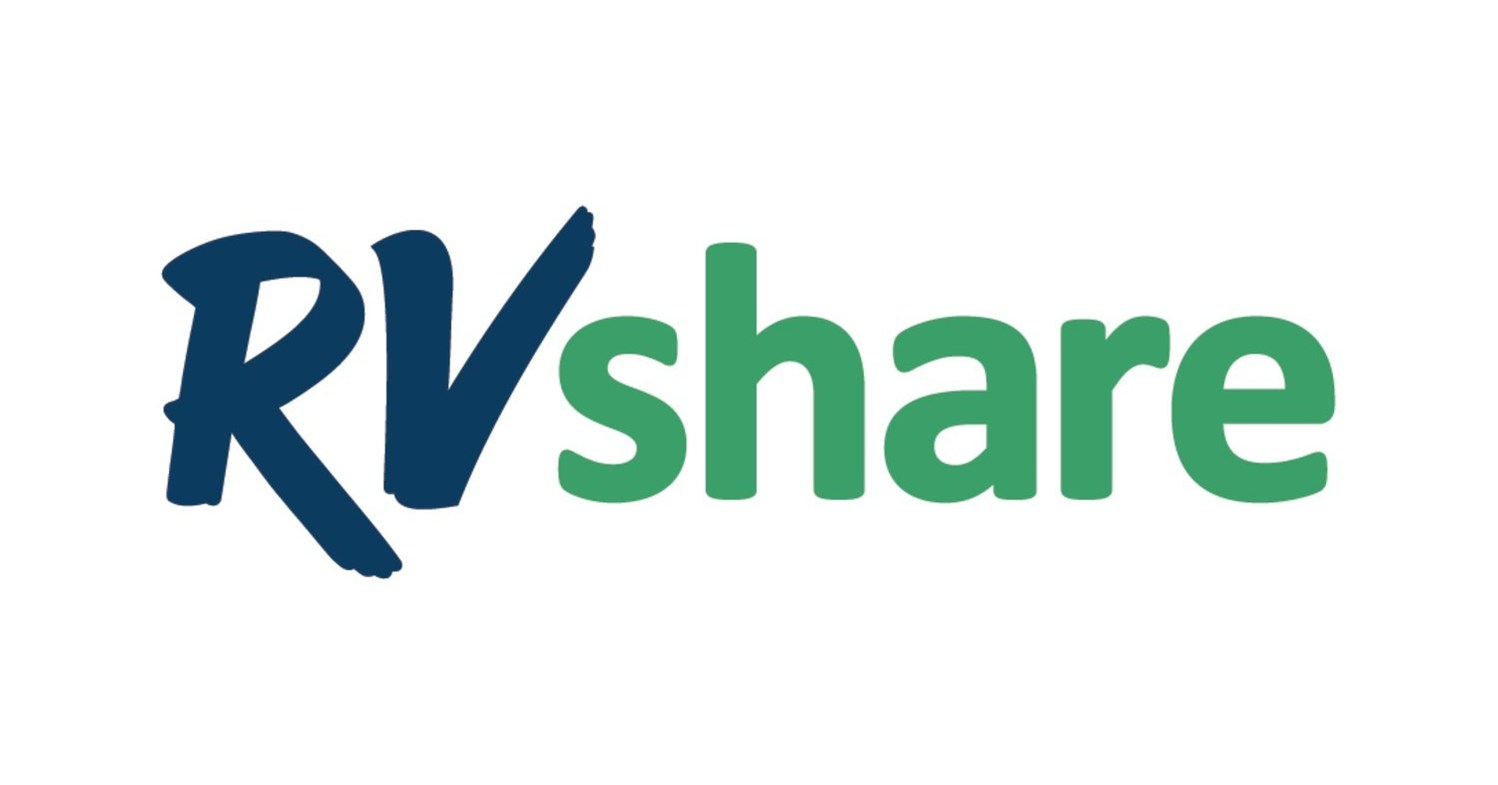 RVshare is an online peer-to-peer RV rental company. Think of them as the Airbnb of the RV world. They create a space that helps people to rent their RVs to make extra money, as well as people looking to rent an RV at an affordable price.
It all started with an idea by the co-founders of RVshare. After buying an RV for their honeymoon, it sat on their driveway, waiting for its next big trip out. Then the couple had a thought: if they rented their RV out, they could earn some extra money!
This thought process started their company RVshare, which has been helping people list and rent RVs ever since.
RVshare now has listings of campers for rent all over the US, from New York to Orlando to Las Vegas. No matter where you adventure in the US, there is a rental with your name on it.
RVshare has an easy-to-use website that allows you to list your RV for rental or find a camper to rent for your next dream getaway in the wilderness.
Renting:
The best place to start is by deciding if you want to drive an RV or tow it on the back of a car. Once you have decided, all you need to do is search for your location and dates. A list of all the available RVs in your chosen destination will pop up, and you can pick the one that best suits you.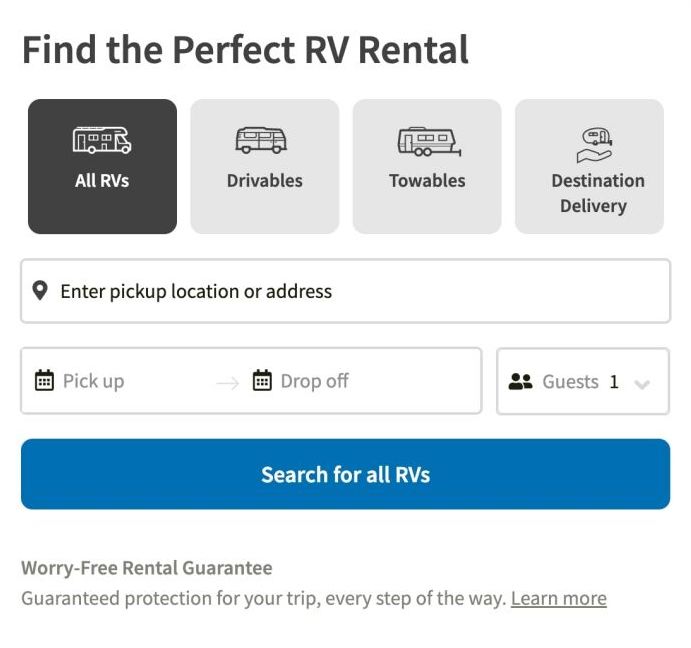 Listing Your Camper Rental:
To list your RV, enter your details into their website, and an RVshare team member will contact you. From there, once you're verified, you can begin to rent out your camper.
RVshare has a customer support team to handle all your queries and questions.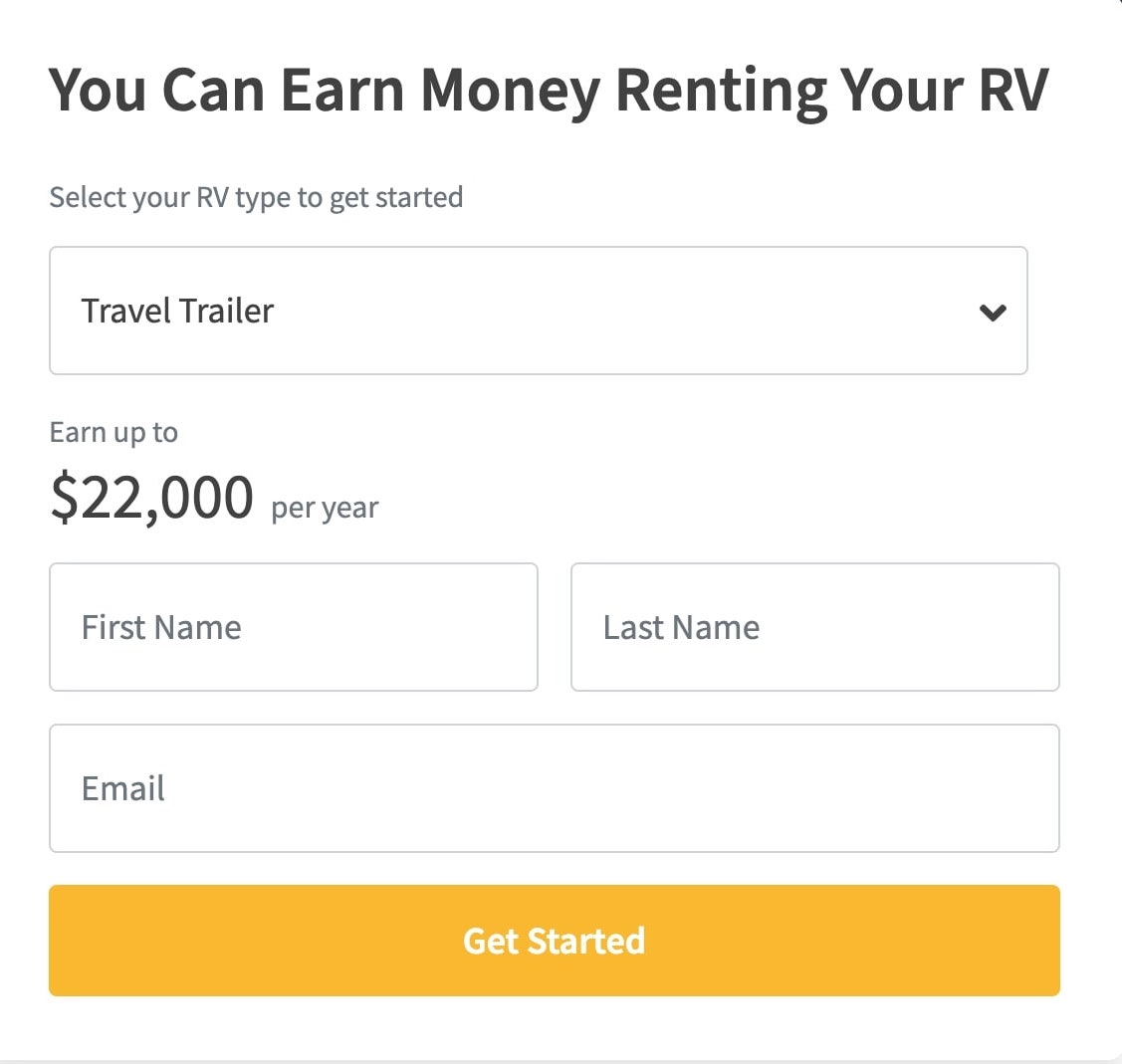 Rental services that allow you to rent out homes, such as Vacasa and VRBO, can't give you the same freedom. RVshare lets you rent campers you can bring to your chosen spot and explore a destination at your pace while saving money simultaneously.
RVshare is available in multiple cities throughout the US, allowing you to explore your backyard with flexibility. You can check out their list of pick-up cities here.
RVshare provides more to its users! The app shares valuable tips and tricks for campers, including road trip inspiration, national park guides, and events. They even have a guide to dumping stations so you can dump your waste hassle-free and hopefully without the smell!
You want everything to go smoothly when you're in charge of the organization on a girl's trip. That's why insurance is essential, especially when you're driving!
Insurance is there to protect you on those rainy days.
RVshare quotes their standard insurance package for renters when you're booking through their app. There is an option to upgrade your insurance as you proceed with the booking.
The standard insurance package includes:
Up to $300,000 in comprehensive and collision coverage based on the value of the RV.
Free 24/7 roadside assistance and free towing and tire service.
State statutory limits of liability.
Renters and owners are covered in all 50 states and Canada. Additionally, RVshare gives you proof of insurance to take with you on your trip.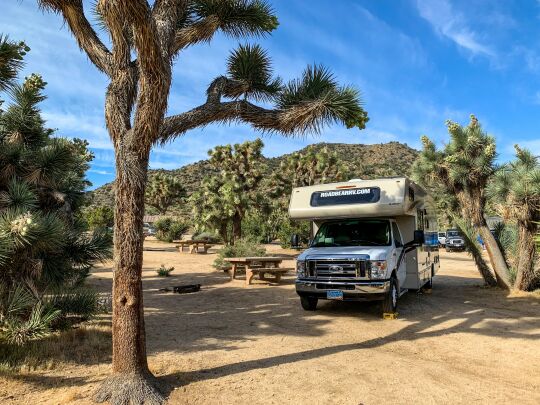 Life throws a curveball now and again. In certain situations, you need to know how to cancel your vacation.
Depending on the level of cover you select when booking, RVshare has different cancelation policies. There are: flexible, standard, and strict. Each type of cancellation policy offers different levels of refunds and how strict the conditions are.
There are lots of fantastic reviews of RVshare floating around the internet. When heading onto Trustpilot, over 13,000 reviews rate RVshare 4.4 out of 5.
Most reviews from renters state that renting a camper was a smooth and easy process. They claim that they dealt with lovely owners and RVshare offered great support and advice.
Concerning the price, many reviewers say that the cost to rent the RVs was very reasonable. Customers also commented that the standard insurance included in the price was convenient.
However, amidst the fantastic reviews, there are some negative comments. Many more recent reviews claim RVs broke down and weren't as described. Some reviews suggest owners cancel RVs just before a renters vacation. Still, they did receive a full refund immediately in this situation.
Looking past a few negative reviews, you get great value for money on your next vacation. The open road awaits your adventures, and RVshare can make those dreams come true.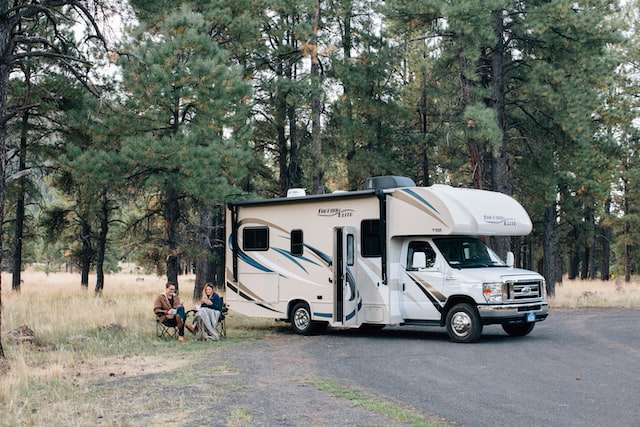 RVshare provides an excellent service that connects people to explore the great outdoors.
Whether a renter or a lister, RVshare has your best interests at heart. They offer great packages to protect both sides, with their reliable insurance and excellent customer service.
However, with all the great points, there are some negative aspects of RVshare that past users have discussed.
The reviews that stand out the most are the RVs breaking down not far from where they have been picked up. Mechanical malfunctions can happen with any RV or car, whether you're renting or owning it.
With RVshare's 24/7 roadside assistance, you can be confident that when things go wrong, RVshare will help pick up the pieces. If you can look past the negative reviews, you'll get an excellent bargain for your next road trip.
So pack your bags, grab your mates and get ready for an adventure of a lifetime!
Our Rating: 4.1/5
Pros:
RVs available in multiple cities across the US
Great value
Offer a comprehensive insurance package
Easy booking process
Cons:
Reviews mention last-minute cancelations and misdescribed RVs
Only available in the US
"RV" having fun yet?
Ready for a road trip with the girls? That sounds like an enormous organizational task, and you shouldn't do it without help! If you're looking for a great travel planning app that allows every adventurer to contribute, consider using Pilot to prepare for your next group adventure.
Pilot is your brand new trip planner that helps you discover and build travel itineraries connecting you to resources everywhere. Make the planning experience more fun by collaborating with your travel buddies!
Pilot makes it fun and easy to share and relive your favorite travel memories with many useful features!
Did we mention that it's completely free? Try it out now!