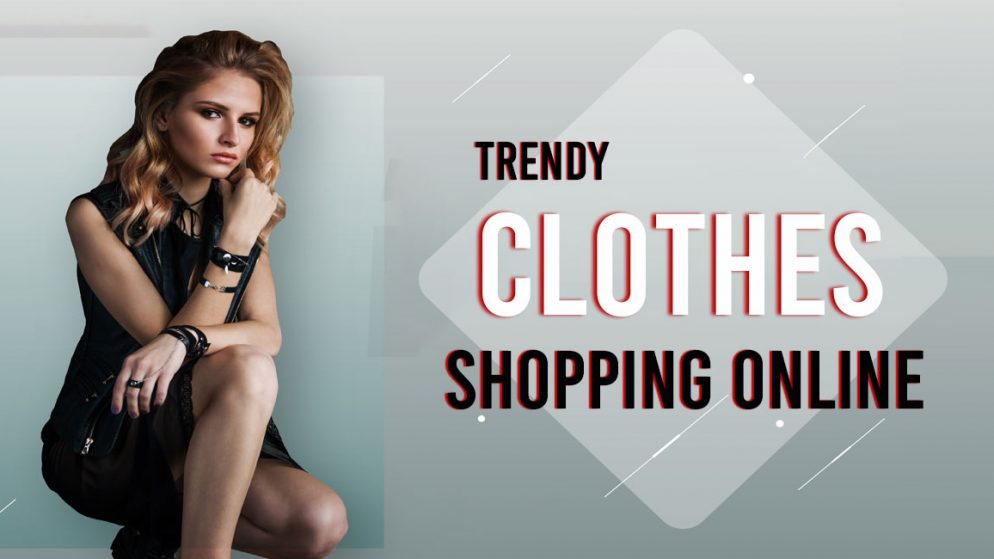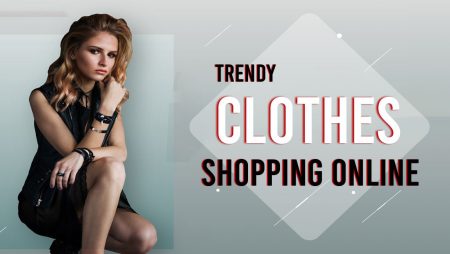 Our content is reader-supported. If you click on our links, we may earn a commission.
Rue21 is one of the nation's fastest-growing specialty retailers, specializing in men's and women's casual clothing and accessories. Our Rue21 review will give you the lowdown on this apparel company so you can decide whether the excitement is justified.
Rue21, a fashion retailer based in Warrendale, Pennsylvania, is of the opinion that clothing should be enjoyable and reasonably priced for everyone. They sell stylish casual clothing made for the coolest people. Continue reading to find out more about Rue21 and see if it's the ideal apparel brand for you.
All About Rue21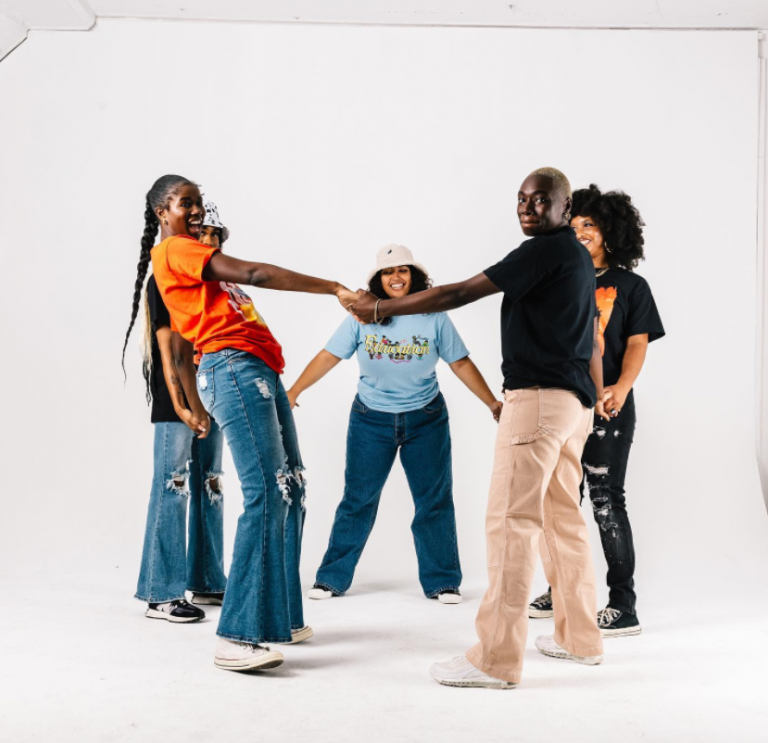 Shop Rue21 Dresses Here
In 1976, Cary Klein founded Pennsylvania Fashions; in 2003, Klein sold 50% ownership to an investment company in Stamford, Connecticut, and the business changed its name to Rue21. Pennsylvania Fashions experienced significant growth toward the end of the 20th century and was able to create a retail network that included 250 outlets and over 1,800 people. After rebranding as Rue21, the business announced an ambitious ambition to grow its 170 outlets over the following five years. In 2009, the company unveiled its 500th location. By November 14, 2013, Rue21 had 1000 locations. The company said it was tripling the size of its Weirton, West Virginia-based Distribution Center on March 17, 2011, as it continued to develop and expand.
PROS
Provides the newest fashions at reasonable costs
It has a big selection of both men's and women's apparel.
Accepts exchanges and returns
High-quality customer service
Items with free standard shipping that total $50 or more
Swift delivery
CONS
Online store purchases cannot be returned
They don't send packages abroad.
There isn't a live chat feature.
They don't provide round-the-clock assistance
Review of Rue21 Clothing
We compiled a list of some of the top items in the women's and men's clothing sections of Rue 21 based on customer evaluations.
Rue21 Jeans for Girls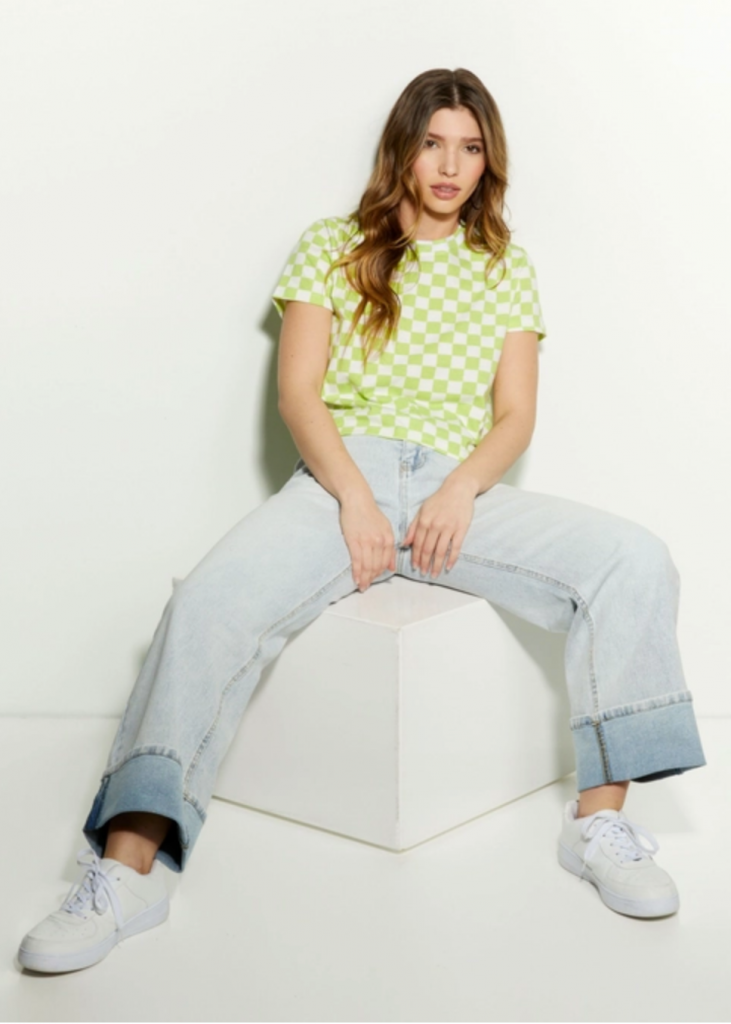 Good jeans will always be in our closets, regardless of the seasons or fashion trends. Girls' Rue21 jeans are available in a variety of styles and patterns.
The company sells a range of skateboard graphic pants that will help your fit photo go viral. These jeans have a variety of print designs, including a green distorted checker print, a brown and multi-color swirl, and blue floral.
Additionally, we discovered in our Rue21 review that this brand offers a variety of dad jean styles. These jeans are loose through the thighs and sit high on the waist.
Rue21 Dresses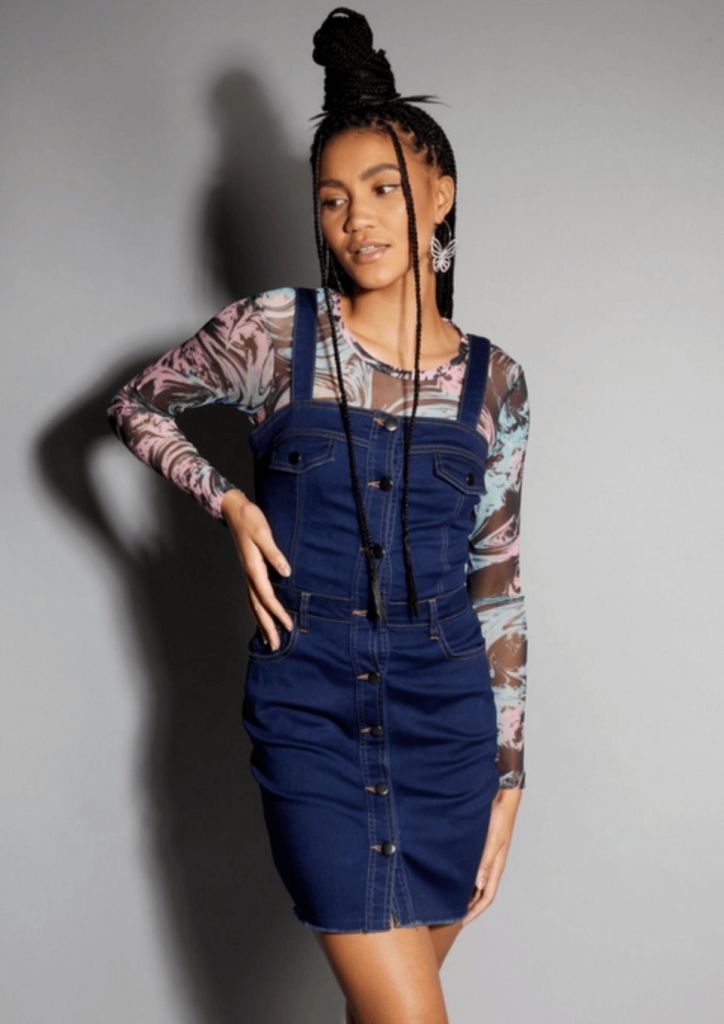 Rue21 offers a wide range of fashionable dresses created from top-notch materials. Rue21 dresses are created for every occasion and available in a variety of lengths and designs so that everyone can choose one that complements their body type and highlights their finest feature.
The brand offers a variety of bodycon dresses with a cut made to fit closely to the body if you have a curvy figure. Your silhouette's characteristics are highlighted and drawn out by the snug fit. These dresses are simple to put on and take off, especially if you choose the right size.
Rue21 Sweaters for Girls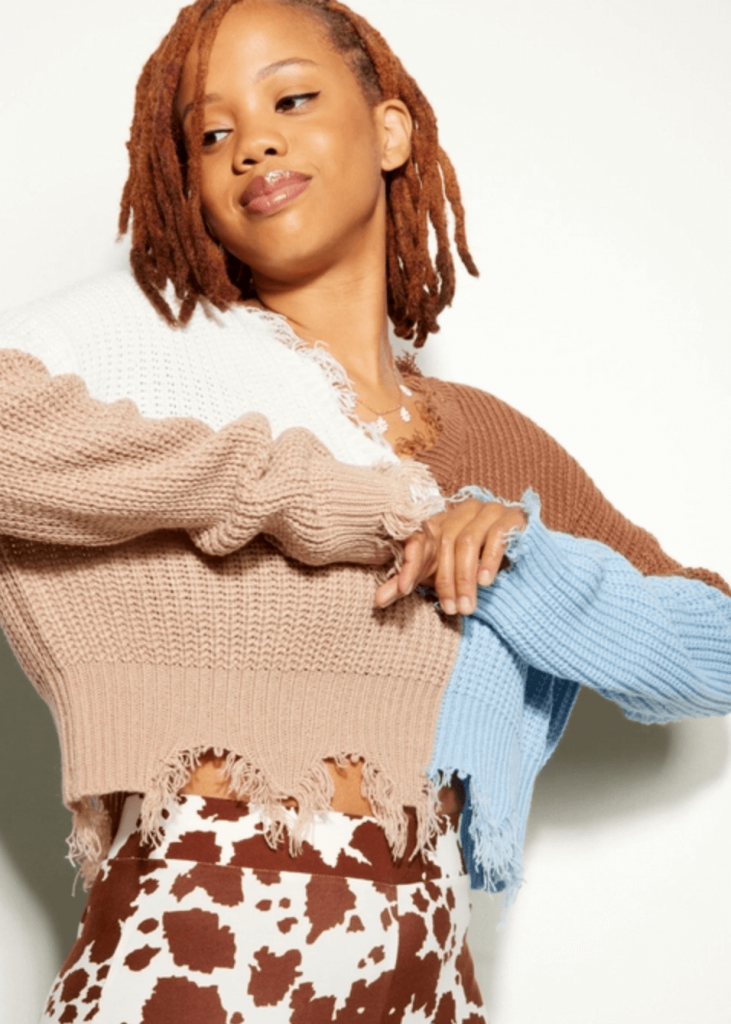 Due to their versatility, sweaters for girls are popular since you may wear them for both comfort and style. The warm, soft, and recognizable sweaters from Rue21 come in a variety of neckline styles.
The company offers a wide range of fashionable and functional cropped sweaters. These sweaters are simple to style because you can wear them with a variety of bottom clothes, including high waisted jeans, skirts, palazzo pants, sweatpants, and trousers.
Rue21 Bathing Suits for Women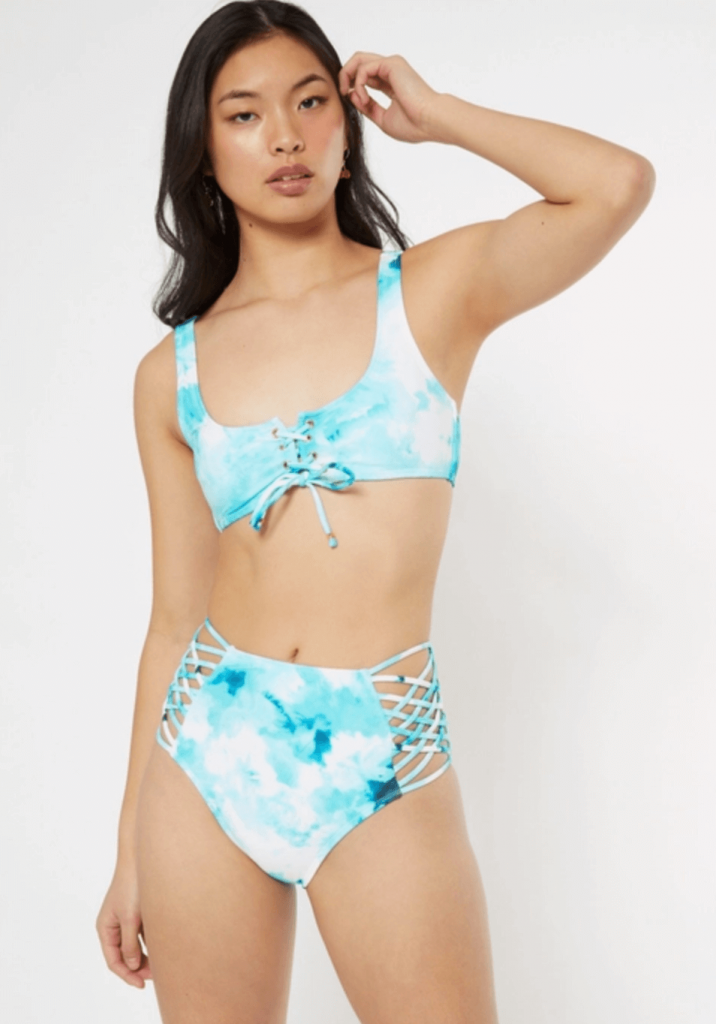 For women who enjoy swimming, Rue21 bathing suits are ideal because they are made to highlight your body shape. This apparel company has the ideal swimming suit for any body shape.
The company sells a convertible swimsuit with a cut on the front and back and a ruched drawstring bust. The straps can be worn crossed or straight over the shoulders for a risky dive.
Rue21 Hoodies for Men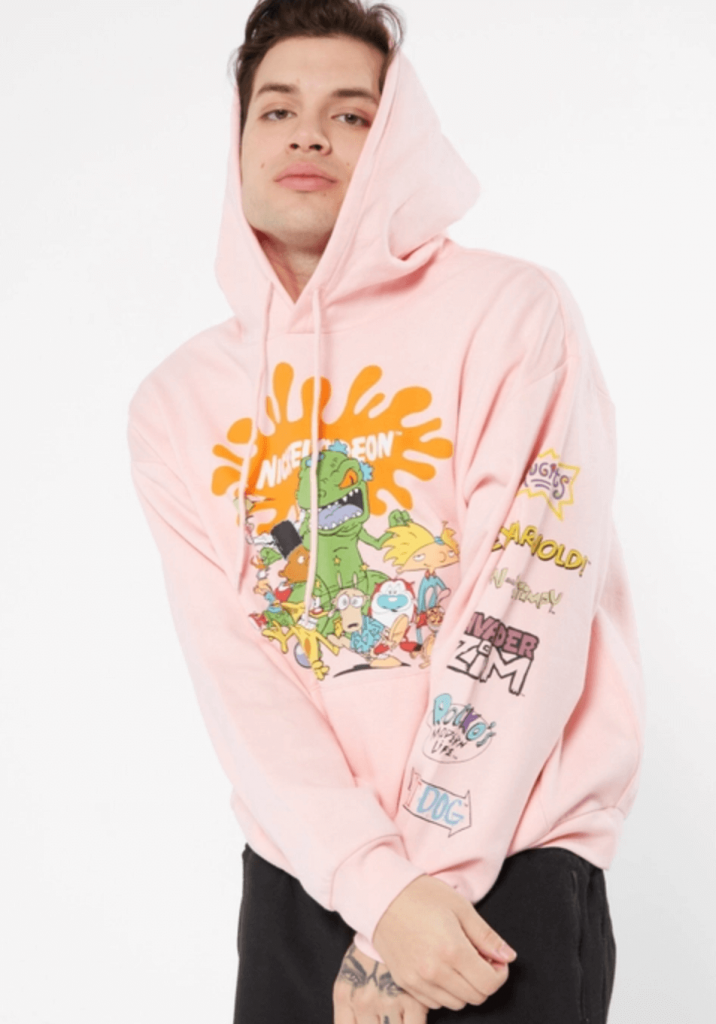 Rue21 hoodies for men are light and pleasant to wear, and they are made to keep you warm while boosting your style. The company sells hoodies with zippers and pullovers, some of which include kangaroo pockets.
You can wear these hoodies while working out because they make you sweat more effectively, which increases your level of detoxification. Additionally, wearing one of these hoodies gives you the impression that you are being covered by a blanket.
Rue21: Customer Reviews
Without hearing what customers had to say about this company and the clothes they sell, this wouldn't be a thorough Rue21 review. The majority of clients are thrilled and claim that the business offers unmatched customer service.
Others remarked that they had a wonderful day shopping and would do so frequently.
Customers also like how easy it is to navigate the website and discover what they are looking for. They praised the search feature since it let them quickly identify their favourite piece of apparel by allowing them to filter results and focus their search.
Exchanges & Returns
The item must be returned with the bag it arrived in and the original packing slip in order for the company to accept returns and exchanges.
As an alternative, you can list the information about your orders, such as your address, billing name, and order number, on a piece of paper. Make sure the swimwear still has the original tags on it and the sanitary lining if you wish to return it.
Before mailing your return package, blacken out or remove all other shipping labels to avoid confusion. The apparel company doesn't accept COD shipments, and return shipping costs must be paid in advance.
Discounts & Promotions
Rue21 offers 15% off to students who make purchases there. To receive 15% off your order, enter the Rue21 student discount code at checkout. Sign up for Rue21 and Student Beans to confirm your status as a student before you can take advantage of this discount.
When you purchase on the company's website, you can accrue points through their rewards program, Rue Rewards. These points can be redeemed and used to make purchases on their website.
Customer Service
One can easily reach out to it's customer support at 866-533-4783 or the contact form available on the website.
Final Verdict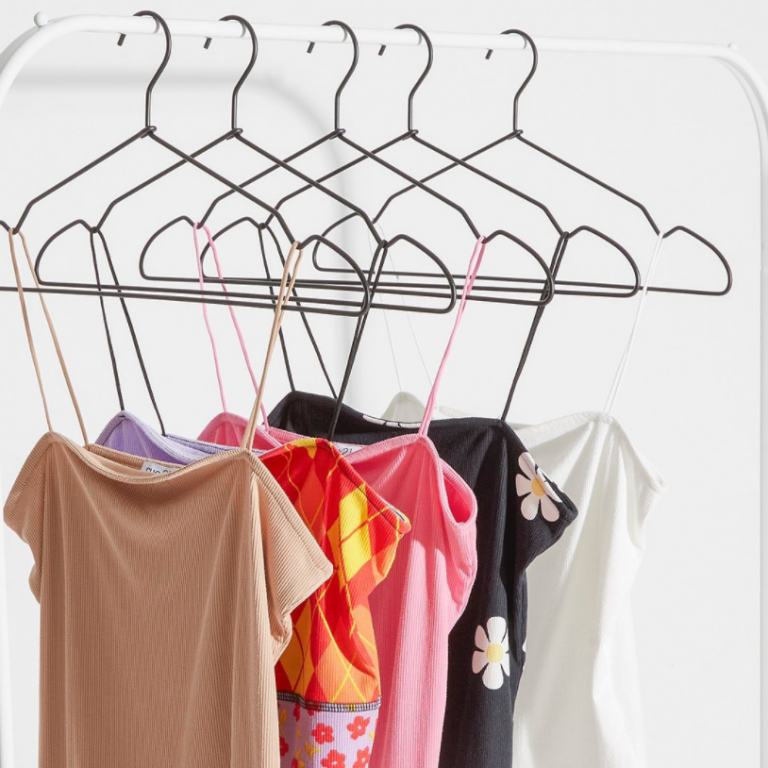 Rue21 has received a lot of positive reviews from customers. Hence, it's a legit brand. Their affordable prices and unmatched customer service, and stunning collections for both men and women are worth every penny.