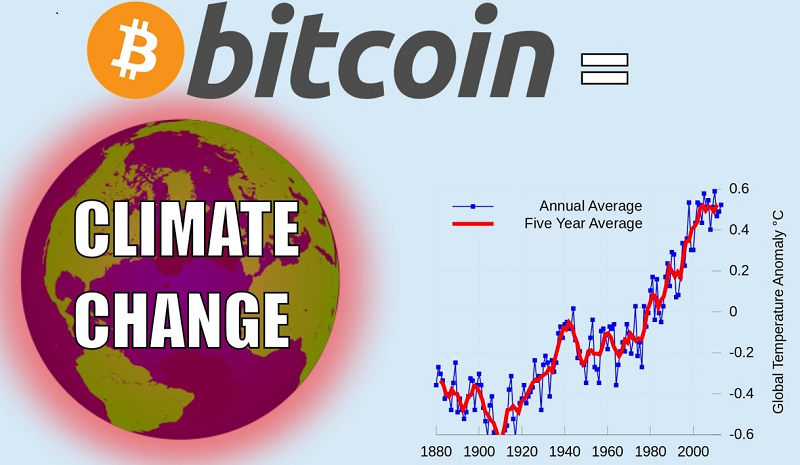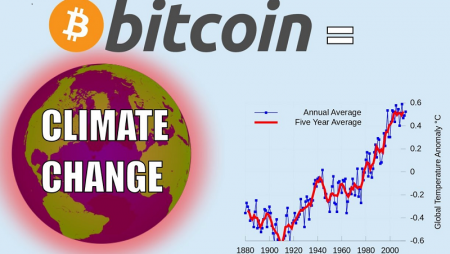 Heads up: Our content is reader-supported. This page includes affiliate links. If you click and purchase, I may receive a small commission at no extra cost to you.
Bitcoin is a digital currency that came into existence in 2009. It is known to use peer-to-peer technology. This way it is not linked to any central authority or banks. The management of transactions and issuing of bitcoins, everything is carried out by the network. It is an open-source that has a public design that no one owns or controls. Hence, everyone can take part in it. Also, Bitcoin offers the promise of low transaction fees as compared to other online payment mechanisms.
The recent on-going debate about bitcoin power consumption is grabbing the attention of all. This debate is going on for years especially when there is a rise in its prices. The current surge seen is to a new high of $58,354 has revived the debate.
However, detractors claim that the bitcoin mining industry is highly energy-intensive as well as damaging. It consumes around 120 terawatt-hours per year which is equivalent to a small country.
As per Cambridge's Centre for Alternative Finance
The estimated annualized electricity consumption of Bitcoin at the starting of 2020 was 71.07 terawatt per hour. But on March 11th of 2021, it is estimated to be 128 terawatts per hour.
Bitcoin energy consumption compared to other countries.
For more references, the estimation of bitcoin energy consumption is more than Australia which was 192 terawatt per hour in 2019 and 125 terawatts per hour of Argentina in 2019.
Bitcoin is now known to consume 0.59% of worldwide energy as per Cambridge. If every country is going to be ranked according to their total energy consumption including bitcoin. This digital currency will be the 29th largest power consumer on the earth.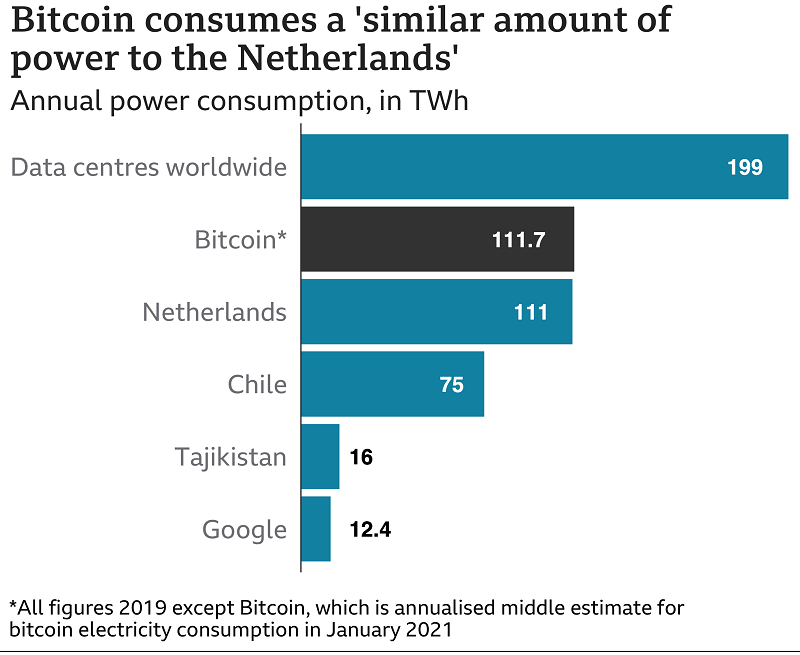 The excessive energy use by Bitcoin as well as climate change impact is being analysed. Experts are constantly warning about the 'staggering' amount of energy used to mine this digital currency.
Even Bill Gates has criticized bitcoin for the way it is impacting the environment. "Bitcoin uses way more electricity per transaction as compared to any other method," said Gates during a Clubhouse interview. "It is affecting the climate to great extent."
Green Energy As in Alternative
On the contrary, as per some experts, the energy use by bitcoin isn't a problem if the energy is derived from green sources. It appears that there is a slight transition in the usage of green energy.
n September 2020, the 3rd Global Crypto asset Benchmarking Study showed that 39% of the energy consumption by crypto currencies was obtained from renewable sources. There is a significant improvement if compared to the 2nd Global Crypto asset Benchmarking Study that revealed only 28% of total energy was consumed by crypto mining by using renewable sources.
But there are many experts that resist crypto currencies. The sudden of bitcoin's energy consumption to 80% creates a negative impact. As per the experts, there is still a long way to go for these digital currencies to silence every critic on the earth of the coin's climate change effects on everyone.
To get more updates on Bitcoin click here https://scoopbiz.com/why-bitcoin-fall-down/