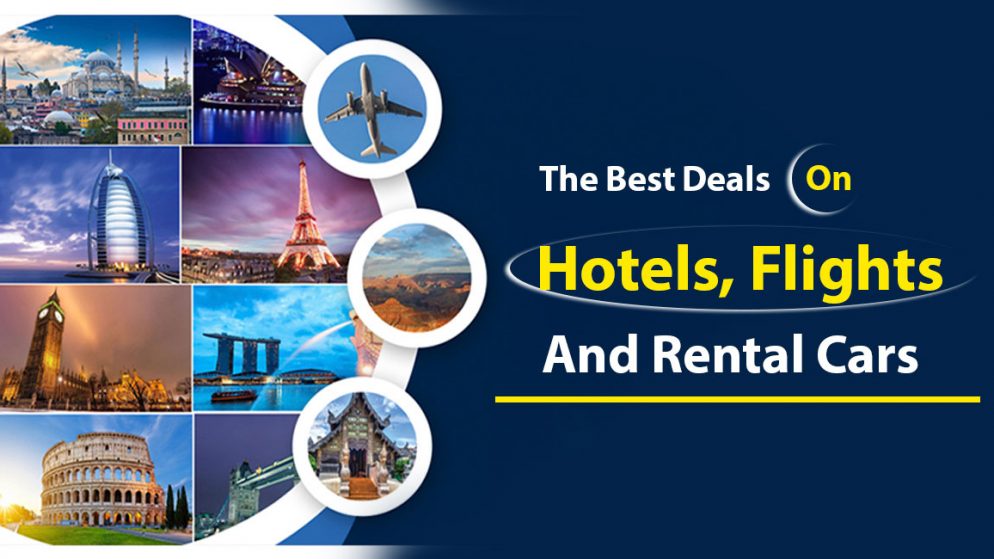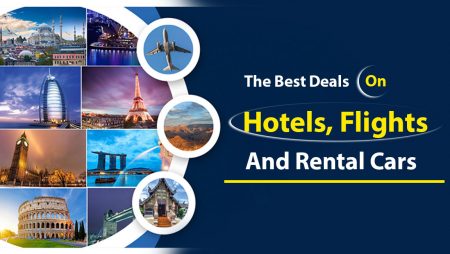 Founded in 1997, Priceline is a travel site that helps consumers find and book flights, hotels, rental cars, cruises, and vacation packages. The company has several other brands and subsidiaries under its umbrella in order to help customers receive the best deals on travel accommodations.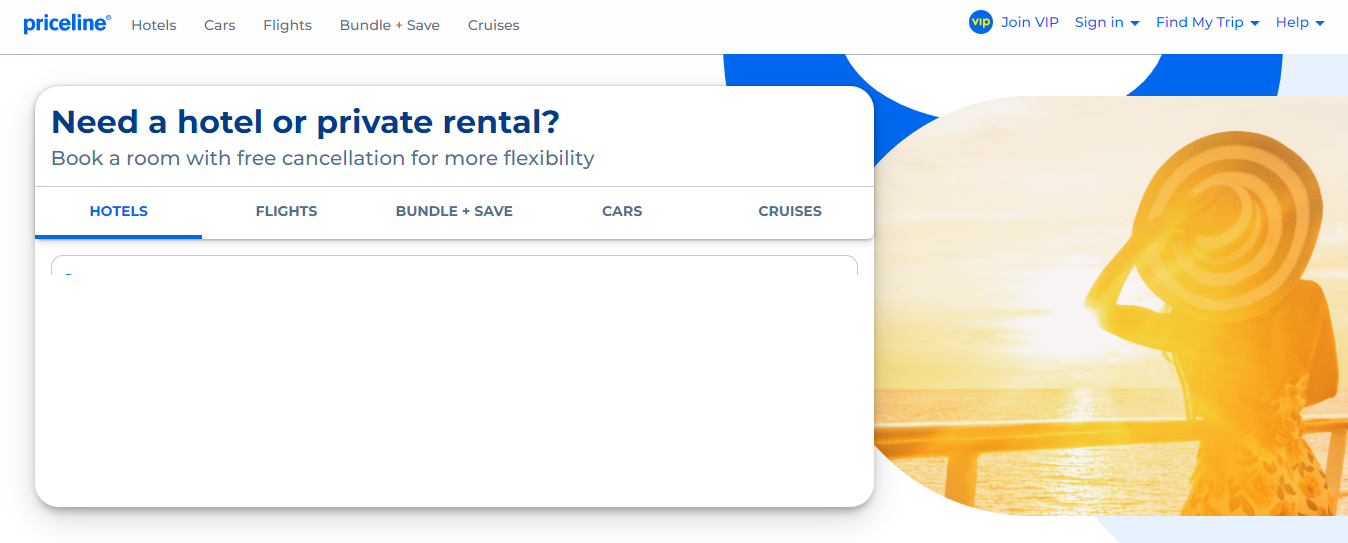 The Good
Family of Brands
Travel Accommodations
Navigation
Hotel Guidebook
Family of Brands
For over 20 years, Priceline has cultivated and evolved its travel booking service to keep travelers coming back as often as possible. The company's family of brands includes Booking.com, Kayak, Agoda.com, Rentalcars.com, and OpenTable, just to name a few. As part of The Priceline Group, Priceline travelers can expect to see results comprised of information from thousands of booking sites.
Travel Accommodations
Priceline seeks to give its customers as much freedom as possible by allowing them to name their preferred price and bid for their trip accommodations. Travelers can book the following through Priceline's platform:
Priceline has made it so that its platform is easy to navigate, offers some of the best deals in the industry, and gives travelers the "low down" on each vacation and travel package that is offered on its website. Consumers can search for vacation options by destination or star rating in order to quickly find what they are looking for.
Hotel Guidebook
One of the best services offered by Priceline is its hotel guidebook, which helps travelers understand the features and services that they will receive from each hotel that they are considering.
The Bad
Pricing Discrepancies
Limited Foreign Listings
Travel Insurance Concerns
Pricing Discrepancies
There are some discrepancies in terms of pricing that Priceline customers should be aware of. For instance, resort fees are not included in bidding, which means that even if a customer gets a hotel deal on Priceline, they could be subject to additional resort fees of $25 or more. This obscure part of its terms of services could greatly inflate travel prices for customers who purchase a stay at a hotel or resort.
Limited Foreign Listings
For American consumers looking to travel internationally, Priceline is not the optimum first choice due to its limited offerings for out-of-country accommodations. Priceline's foreign vacation deals are limited to the following destinations:
Puerto Rico
The Caribbean
The Bahamas
Cancun
Travel Insurance Concerns
While Priceline does offer travel protection, there are some concerns about this feature. For example, the company's travel protection coverage is not available outside of the United States. Although Priceline does a nice job of meeting the needs and interests of those traveling within the U.S., the needs and interests of individuals traveling outside of the country are not covered. Travelers should also be aware that Priceline's travel protection does not cover voluntary trip changes or cancellations.
Is Priceline Safe and Reliable?
Before you get started using Priceline for booking travel accommodations, you may have some questions about your security on the website. Is it safe to use my credit card on the website? How trustworthy are the companies that Priceline books me with? Does the company offer legitimate deals? How can I lower the uncertainty of using the "Name Your Own Price" system?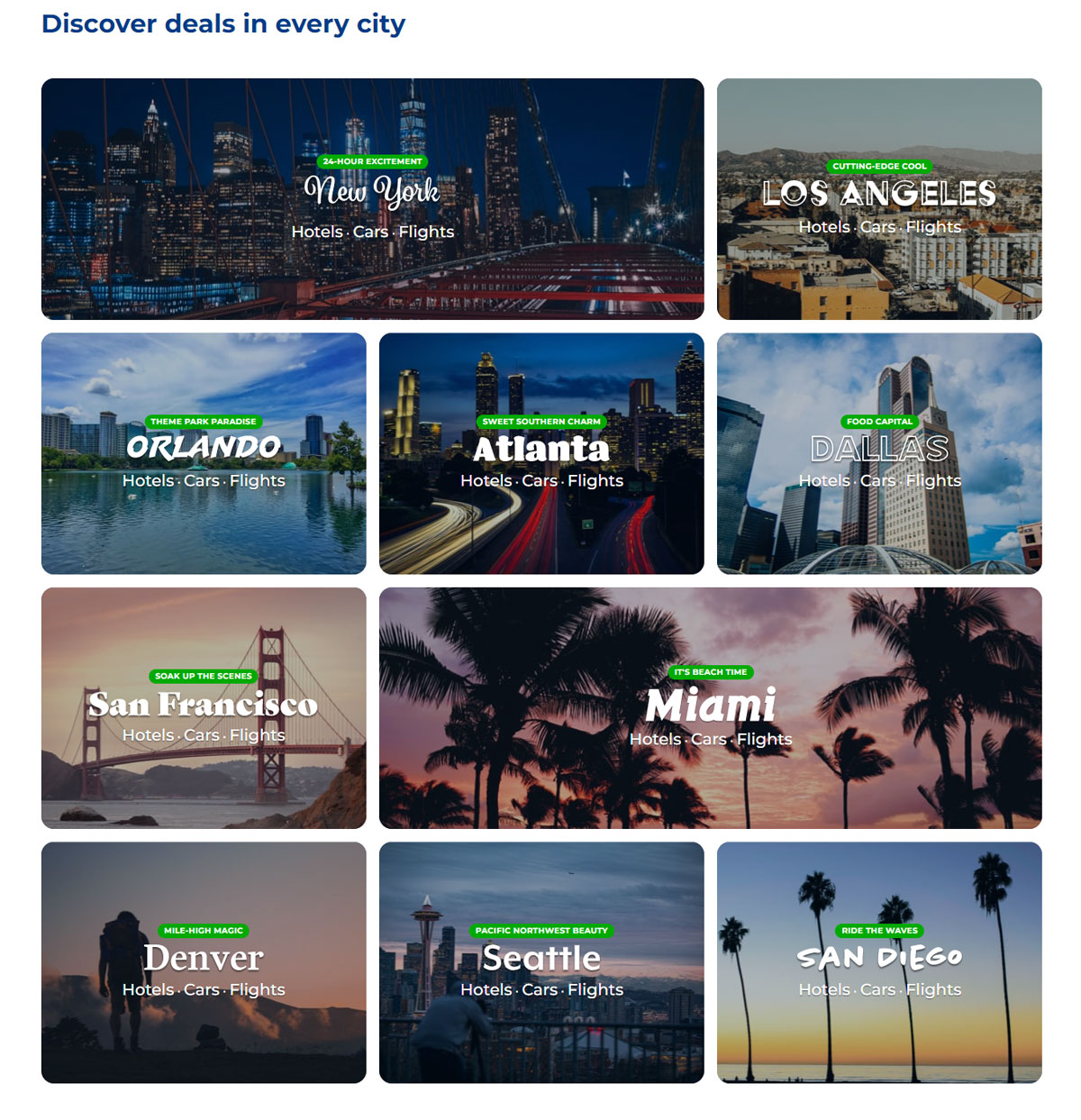 Is Priceline reliable?
Priceline is fairly reliable when it comes to online travel booking. They've partnered with the well-known accommodation providers, so it's not like you'll be stuck with an unproven company when you book. The main reliability concern is the "Name Your Own Price" feature, which hides booking details.
When using the "Express Deals" or "Name Your Own Price" services, some of your booking details are hidden from you until your booking is complete, and/or selected by Priceline or the accommodations provider that you end up with. We'll explain this more below, but if you are really worried about its reliability or any other travel accommodation booking website, then we suggest booking directly with the respective accommodations companies.
Is Priceline safe?
Priceline is very safe to use. They are a reputable company that works with only the most well-established accommodation providers in the travel industry. It is safe to book accommodations through them, and it is also safe to pay for your bookings with a credit card or a PayPal account.
Note, however, that using their "Express Deals" or "Name Your Own Price" systems can be a bit of a gamble. Some of your itinerary details are left to be filled in by Priceline or the company that accepts your booking, and these types of bookings cannot be changed or cancelled. The purpose of this is to get you the best deal possible, if you aren't too concerned about what brands you book with. There are, however, ways to mitigate these risks, which we will outline below in our safety tips!
Is Priceline legit?
Priceline is a legitimate website for booking travel, and was established in 1997, so it is one of the oldest booking websites around! It is also a part of what is now known as The Priceline Group – a collection of some of the world's best travel and booking websites.
Overall, Priceline is a great website, and here at TechBoomers, we'd definitely recommend it as a site where you can get reliable travel deals at prices better than you can find elsewhere. There are some things you need to consider, and in our safety tips below, we'll outline them, and give you ways you can counter possible safety or reliability issues.
Top 5 safety tips for its "Name Your Own Price" booking
1. Book close to your departure date.
Since you can't change or cancel "Name Your Own Price" bookings, try to book them fairly close to the date that you're going to start your trip on (say, within two weeks at most). This helps to lessen the risk of getting stuck with a booking that you have to miss because you had a change of plans.
2. Do as much research as possible on comparative rates before booking.
Do your homework. Research the retail rates of airplane tickets, hotel bookings, or car rentals on either Priceline or its competitors (ex. Orbitz.com, Hotwire.com, and so on). This will help you make a bid that will save you money off retail price, but be reasonable enough to get you the type of accommodations that you want.
If you're booking a hotel, you may want to use a mapping service like Google Maps to get information on hotels in the general area in which you wish to book. This may give you an idea of what you can expect when Priceline picks your particular hotel for you.
3. Contact companies directly and negotiate to get what you want.
Why stop at negotiating your booking price? When you find out the exact details of your booking, call the company that you end up getting booked with and talk to them about their ability to honor seat selections (for airlines), room availability (for hotels), and any other special requests that you make. You may also want to contact its support team about these things (and if you need to learn how to do so, see our article on how to contact Priceline customer service here).
4. Keep proof of your booking in a safe place, and take it with you when you travel.
Print out your itinerary, and take it with you when you go to check in for your accommodation. Your itinerary serves as proof that your booking has been confirmed, as well as of any special requests that you make. It can be a valuable piece of evidence in the unfortunate event that something goes wrong and a dispute arises.
5. Read reviews online of commonly-used Priceline affiliates.
Though you may have to book on Priceline without knowledge of who you're booking with, you can find information online that tells you the other websites and services it often uses to book your travel with. Read reviews beforehand and make sure you are okay with the quality of service available from any of these sites before agreeing to book with them. That way you know you won't be disappointed with the results of who you end up booking with.
And that's our advice on how to maximize the safety and reliability of booking travel accommodations when using Priceline! If you're thinking about using it to book travel, be sure to read our next article where we review its pros and cons to help you decide if it's the right booking site for you.
The Bottom Line
Priceline offers booking for several travel accommodations, including flights, hotels, rental cars, cruises, and vacation bundles. The company also provides effective navigation and a hotel guidebook to help customers quickly find exactly what they are looking for.
However, Priceline's foreign listings are limited and its travel insurance is not available outside of the United States. Additionally, consumers should be aware that they may be subject to additional resort fees not included in their initial bid.