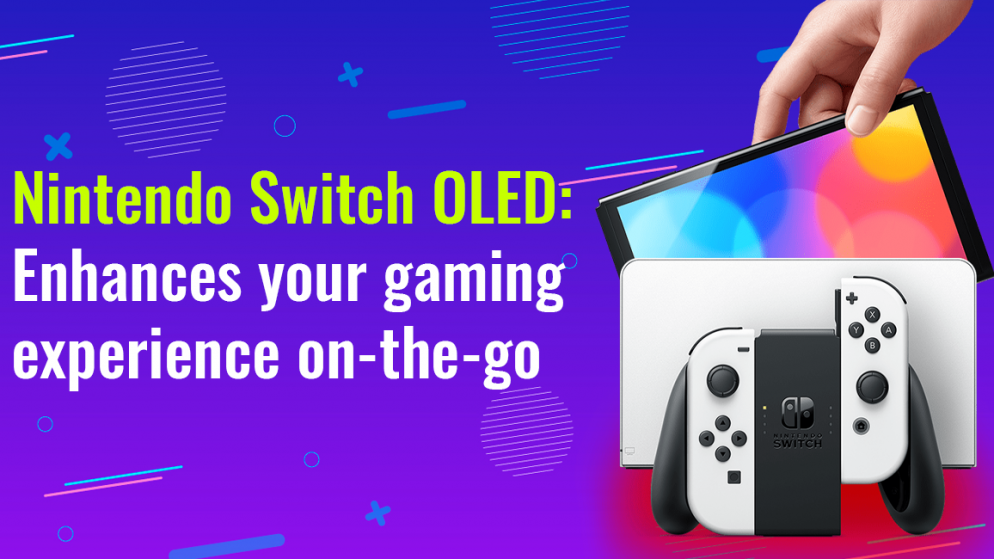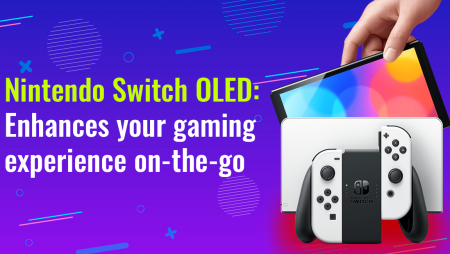 Our content is reader-supported. If you click on our links, we may earn a commission.
Recently, the announcement of a new Switch model (OLED) by Nintendo surprised the gamers. The switch is known for multiple benefits over the years. Many gamers prefer to buy Switch over PS4 because it acts as a home console as well as a handheld games machine. Unlike PlayStation and XBOX, Nintendo Switch offers an on-the-go gaming experience. Due to its dynamic form factor and incredible usage, many ardent gamers have shifted to Switch in the last couple of years. They can easily take it with them while traveling to satiate their gaming needs.
To amplify the excitement quotient of avid gamers, Nintendo has announced the brand new Switch OLED. The model will be out on October 8 which is a crucial holiday shopping time. This new model ad many rumours attached to it like a new Nvidia chip, or 4K TV output support. Instead, the model comes up with amazing features such as a large OLED display, the latest dock, and much more. The latest improvements and a slight rise of $50 for a hybrid console seem reasonable.
What can you expect from Switch OLED?
Here is complete detail about the latest Nintendo Switch OLED model and what you can expect from it: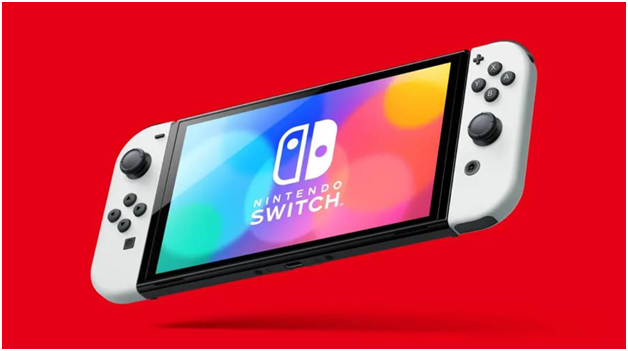 7inch OLED display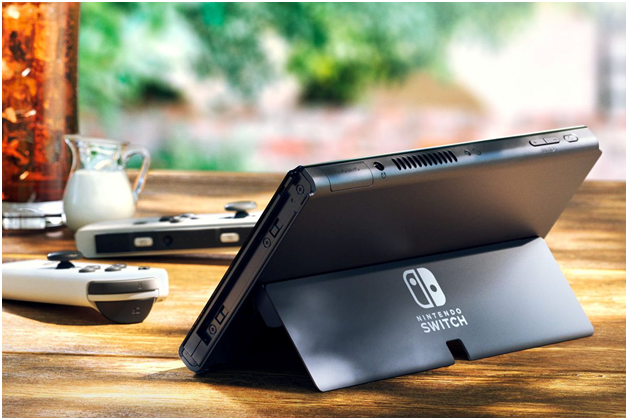 It has a large 7inch OLED display that is brighter and colourful than a 6inch screen. However, the screen is still 720p resolution and 1080p when docked. The screen is not only 13% larger but also has OLED technology as compared to LCD. Therefore, it results in better brightness, amazing contrast, and excellent effective viewing angles. The existing 6inch screen is dull but with this new feature, things will change.
Amazing kickstand and battery life

The original Switch has a flimsy and unreliable kickstand. But the latest one is wider, has improved stability. This new adjustable kickstand fixes the existing kickstand's design flaws.
Nintendo also claims that the new Switch OLED will survive between 4.5 to 9hours after a single charge. However, there is not an upgrade in its battery life as compared to the existing Switch but keeping the same battery life while changing the screen size is still remarkable.
Better power and storage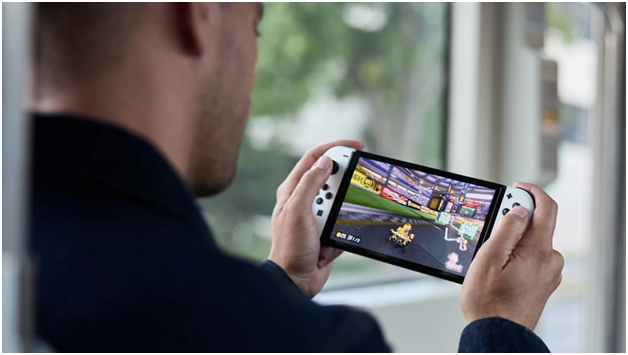 There is no big difference in Nintendo's chipset since its first launch in 2017. Therefore, there is nothing true about 4K docked output or 1080p resolution rumours. But on the contrary, the major difference can be seen in its base storage. People will be getting better internal storage from 32GB to 64GB. Switch's console games require very little storage in comparison to PlayStation and Xbox games. There is more room for games. Plus, it still offers a microSD card slot for storage expansion like the basic Switch.
Improved speakers
You will also be able to see improved speakers of the new Switch. A better audio system ultimately improves the experience while playing the games in handheld mode. According to Switch's product page, "Enjoy improved audio from the system's onboard speakers." This is exciting for all gamers.
Dock with an integrated Ethernet port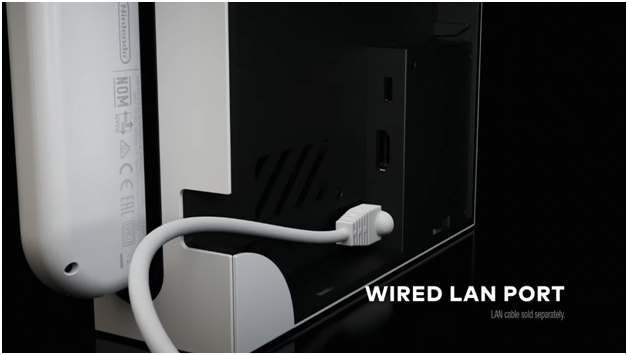 The new Switch OLED's dock has a LAN port that supports faster, wired internet which was missing in basic Switch even after using a special USB adapter. Plus, the back panel is removable, allowing easy access to concealed USB-C ports to plugin accessories or power adapters. However, the existing Switch's dock has a hinge that allows access to the ports but is irremovable. Therefore, the Switch OLED doesn't have a USB Type-A port in the dork. This is a great feature for the ones who play multiplayer games.
What's missing?
No doubt, it's an upgrade to the original Switch. However, some most expected features are missing on the new Switch. Avid players and experts were expecting these features in the new version. But, somehow feeling disappointed. Let's check out what's missing in the new Nintendo Switch OLED.
There's no 4K Gaming: Many speculated that the new Switch will bring 4K gaming features to enhance the gaming experience. But, it's missing. Like the original Switch, it will still play games at 1080p on TV and 720p while playing handheld.
There's no Bluetooth audio connectivity: If you are planning to connect your Bluetooth headphones then forget about it. It doesn't support Bluetooth audio which is a big setback for ardent gamers. So, you still need to rely on wired headphones via a 3.5mm headphone jack, or an adapter to enjoy Switch wirelessly.
Conclusion
If you don't have Switch then having hands on the latest Switch OLED is worth everything. However, few things are missing in the Switch OLED such as 4k gaming, no Bluetooth audio, and old joy-cons. Somehow, the latest Switch OLED is similar to the existing Switch. But if you can wait to buy a Switch then the latest Switch OLED will offer you a colorful and brighter OLED panel, extra storage or LAN port, and much more.
But, one thing is sure that Switch OLED looks impressive, stylish, and vibrant. It will surely enhance your gaming experience to a great extent. Due to its hybrid character and portable form factor, it will stay for many years. It has already been a revolutionary gaming device that has left behind PlayStation and XBOX. And the best part is that it comes at very impressive pricing. At $350 with a versatile range of 3rd party and own games, it's really tough to compete with Nintendo Switch OLED.
To Know More About-The top 10 pre-owned video games highest sales during global lockdown-Click Here