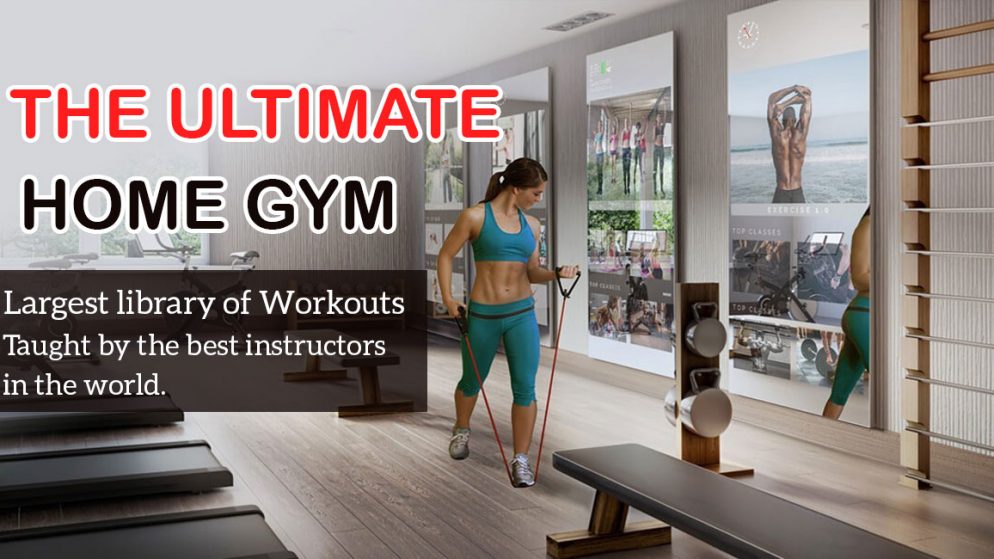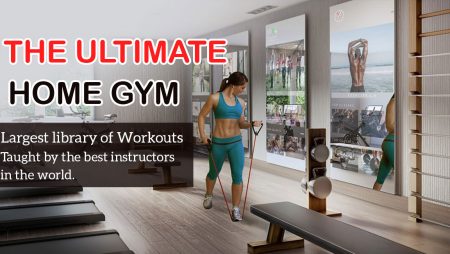 Our content is reader-supported. If you click on our links, we may earn a commission.
An interactive video screen that gives home training instructions and doubles as a mirror when not in use is created by Mirror as a fashionable, cutting-edge fitness device that blends in with your house's decor. Mirror has established itself as a top brand in the at-home fitness sector with 174K Instagram followers and a lot of famous clients.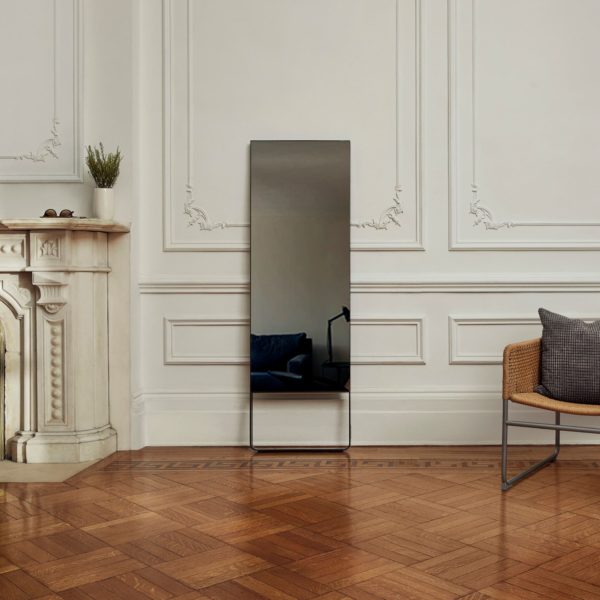 The training program and the Mirror gym interface will be the main topics of discussion in this Mirror review. We'll provide you the information you need to decide whether this fitness is the right fit for your particular lifestyle by going over the product's physical characteristics, settings, payment alternatives, and instruction components.
Introduction of Mirror
Brynn Putnam, a Harvard graduate and dancer with the New York City Ballet, established Mirror after finding business success in 2010 with the establishment of the Refine Method chain of fitness facilities. Mirror was first published in 2016 by Putnam, and celebrities like Ellen DeGeneres and Jennifer Aniston were among its early adopters.
The smart Mirror training system received coverage in periodicals like The Wall Street Journal, Vogue, and Business Insider, which greatly increased the brand's visibility. Putnam sold Mirror Co. to Lululemon for $500 million during the COVID-19 epidemic and is still in charge of running the business as a division of the new parent company.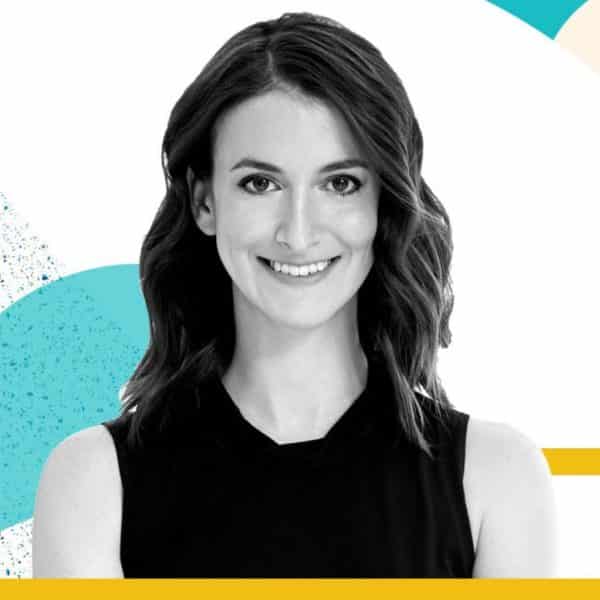 Highlights
Top-tier celebrities Ellen DeGeneres and Jennifer Aniston have both recommended it
Easily navigate the graphical user interface with the free Mirror app.
Large library with tens of thousands of exercise programs and videos of various lengths and intensities
Yoga, Pilates, weight training, boxing, and more than 45 more exercises are all available as mirror workouts.
When not in use, the device serves as a stylish mirror.
The mirror can be supported by a carbon steel stand or wall mounting.
Affirm provides the option of installment payments.
Mirror Fitness Membership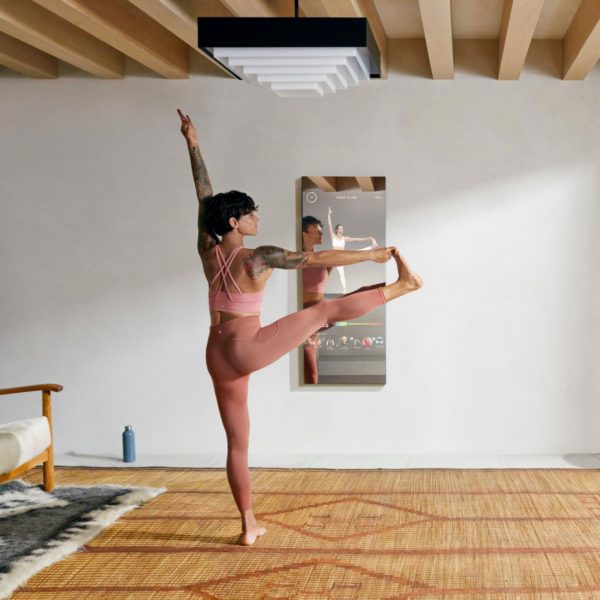 Purchasing the physical Mirror is only the first step in this training regimen; in order to utilize it, you must purchase a subscription. (Even though the exhibit itself is an upscale mirror that some people would gladly pay four figures for to take home.)
All of the features of the Mirror home gym, including a library of tens of thousands of exercise routines, are unlocked by purchasing the subscription. The lengths of the programs range from 5 minutes to an hour and feature 50 or more activities, including yoga and boxing.
How Much Does Mirror Cost?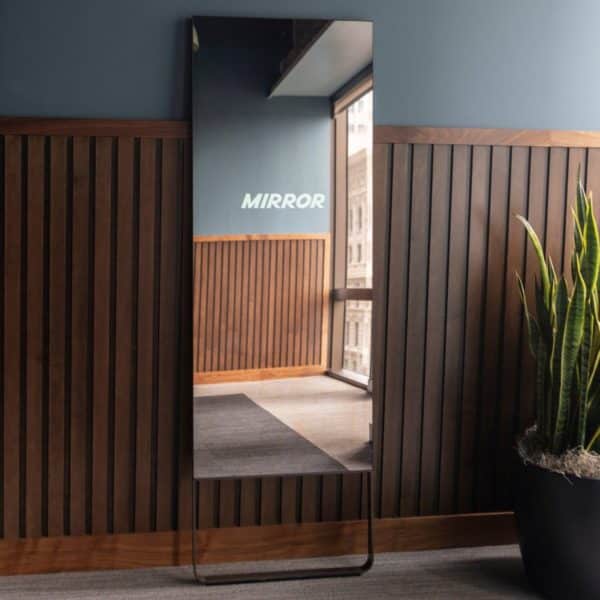 The Mirror is priced at $1,495 for the visually stunning 70lb display and an additional $39 per month for access to the training routines and other services. Delivery and installation are ordinarily $250, but thanks to Mirror's exclusive promotion, they are now free.
Although there are other extra features and services available, that is the base fee to utilize the product. The company offers step-by-step installation tutorials to guide you through the procedure if you wish to move your Mirror after installation, but they advise hiring their professional service for a flat $150 price to prevent damage.
Can You Be Seen In  Mirror Workout?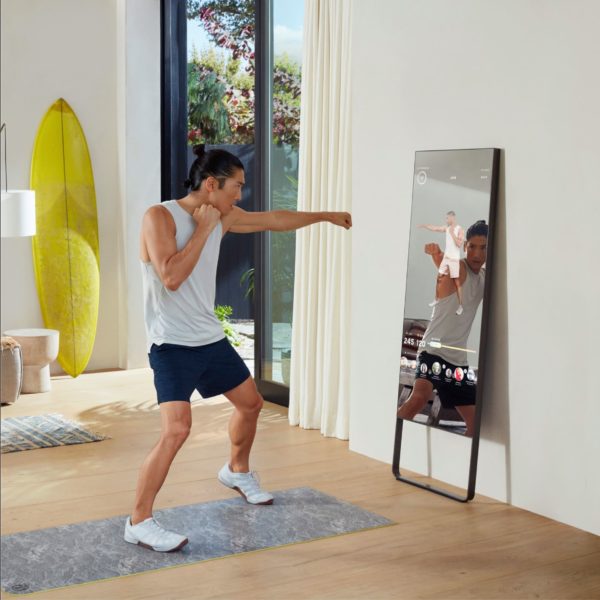 Your Mirror trainer can see you during your one-on-one workout thanks to the Mirror's 5-megapixel camera, microphone, and Bluetooth technology. This enables them to assist you with training regimens, point out errors, and motivate you to achieve higher levels of personal success.
The camera and microphone are solely used for one-on-one training sessions, Mirror tells customers. However, you may also activate the Community Camera during a live group exercise session to speak with loved ones, close friends, or other Mirror users for support and companionship.
Can you Relocate the Mirror Workout?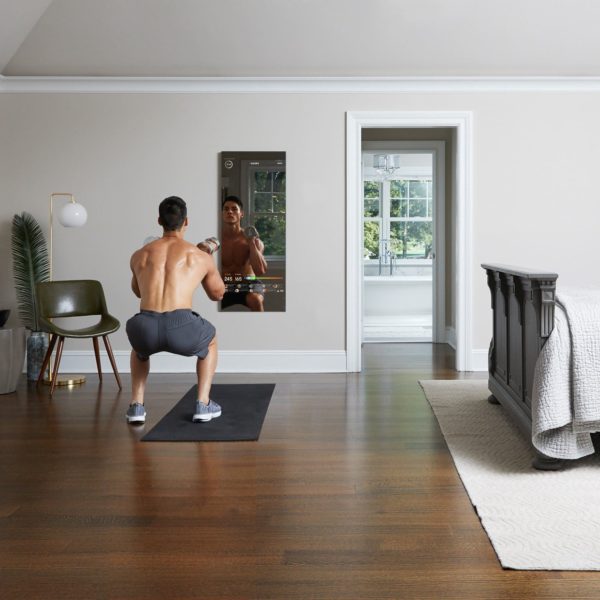 Yes! The Mirror exercise may be installed and then relocated to any room in your home. Although it might fit inside a hallway storage closet, this Mirror exercise review strongly advises putting it in an open area so that you won't run into anything when you bounce from side to side or do dynamic arm and leg movements.
Is Mirror  Workout Availabe Without a Subscription?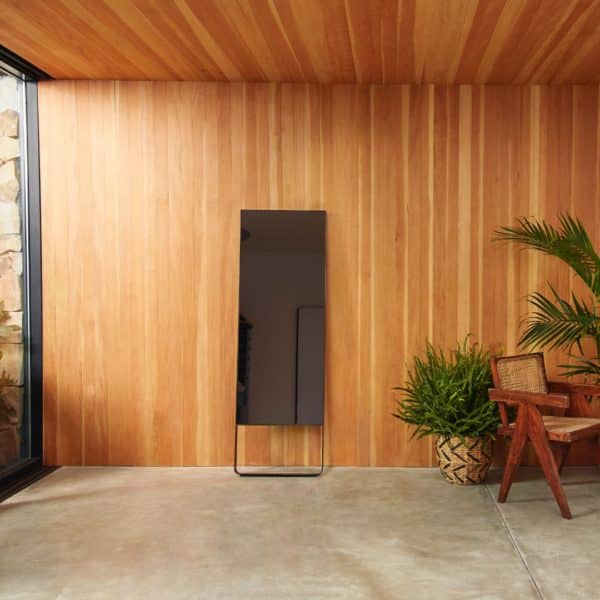 A subscription is necessary to access the Mirror exercise library of self-guided fitness programs. You can be confident that you are not paying that fee for a mediocre service, though, as the Mirror team is constantly working to add new features and workout routines. They also provide live lessons once a week.
This Mirror workout review is happy to report that there are over 50 different workout kinds, including boxing, pilates, stretching, and even dance. Then there are countless programs in various categories, ranging from quick 5-minute workouts to lengthy 60-minute strength-training sessions.
How Does It Work?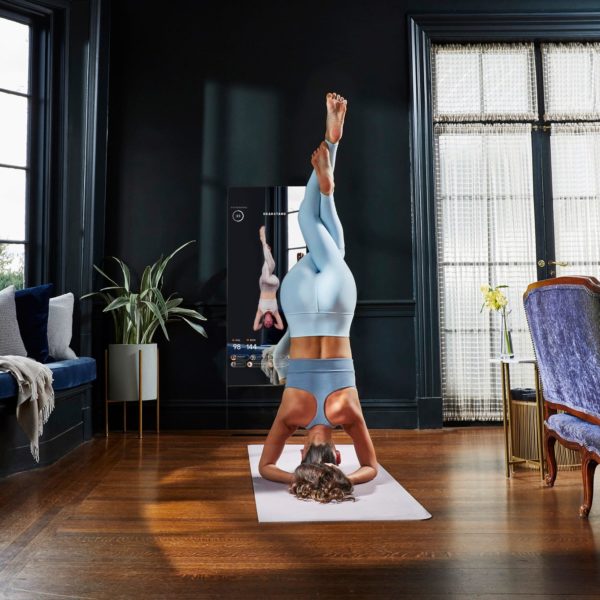 With the aid of cutting-edge technology called Mirror, you may receive world-class fitness instruction and assistance from the top verified trainers. When not in use, it serves as a museum-caliber mirror that will add style to any room in the house.
You must use a phone app and pay a monthly fee to use your Mirror (available for Apple and Android devices). Although the Mirror doesn't have a touchscreen, the embedded camera and microphone let you participate in one-on-one training sessions. Additionally, you can use Bluetooth to connect your Mirror to speakers or headphones.
Reviews: What Do Customers Think About Mirror?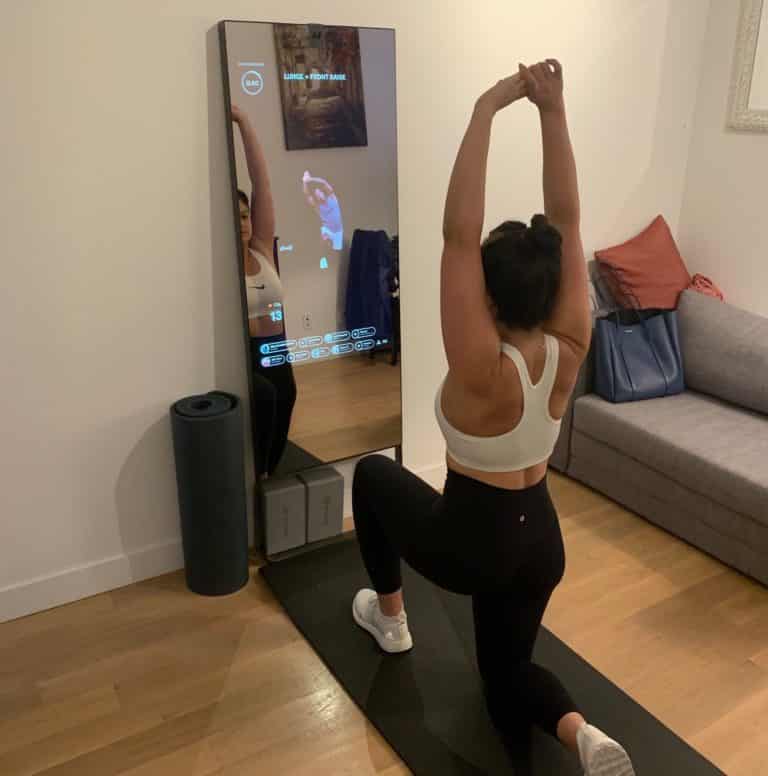 We can see that the product has a 4.9/5 star rating on the Mirror website. Customers cite it as a fantastic workout motivation for those who are cooped up all day or prefer not to deal with bad weather.
Houston-based verified Mirror client comments on the website, "I could not go walking and I lost my enthusiasm to work out inside a long time ago due to all the rain we're receiving. My drive has returned with the Mirror, stronger than ever. Sometimes I record a live video and a recorded video each day. It's really neat. Best acquisition ever!
Another said, I adore it! The classes are fantastic; there are a ton of options, and the various degrees of difficulty are really useful! Since I'm just getting started, having a choice is incredibly beneficial; it keeps me from feeling overwhelmed. The teachers are top-notch! It's easy to follow along because of how well they demonstrate!
Is Mirror Worth Your Time & Money?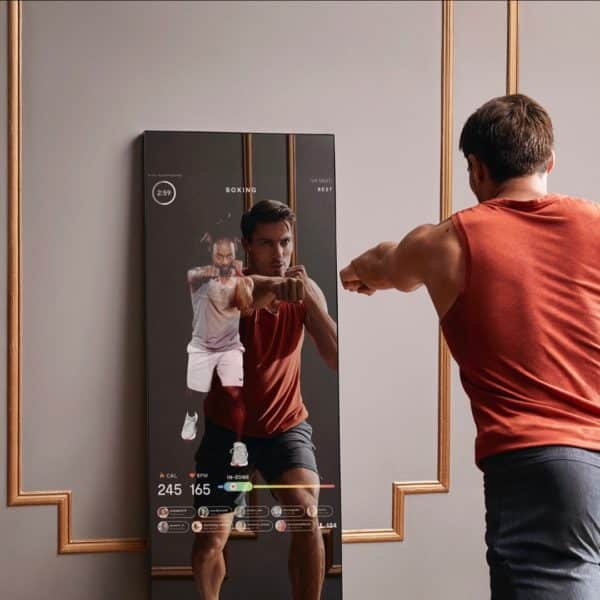 Mirror is without a doubt a fantastic home exercise gadget. It is recommended as a significant and valuable product by some of the largest personalities in the world, numerous illustrious journals and newspapers, and thousands of subscribers.
Even though the initial cost might appear high, affirm allows for recurring installments (although you must first qualify for the program).
Promotions & Discounts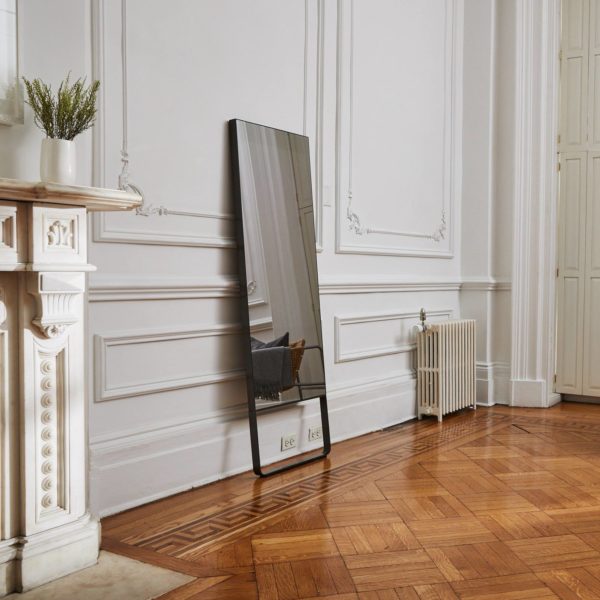 At the time of writing this Mirror workout review, there is a fantastic promotion running: Receive a $100 discount along with free delivery and installation (a $350 value) when you buy a mirror.
How to Register On Mirror?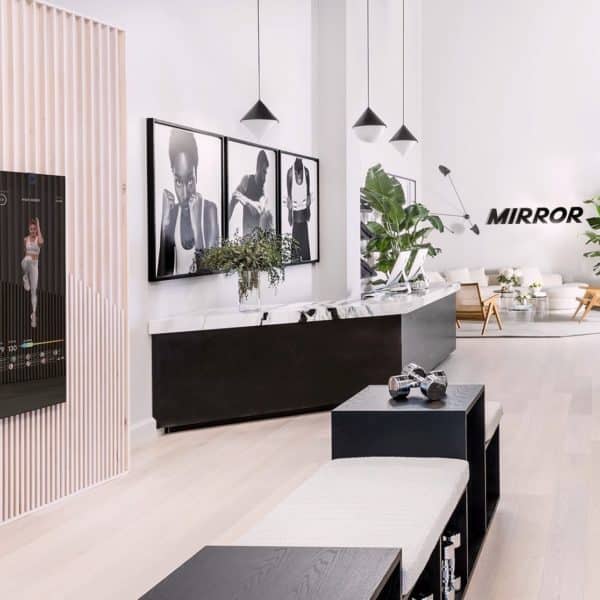 It's simple to sign up for Mirror. You can achieve success by following these steps:
Add the Mirror to your shopping cart at mirror.co/shop/mirror.
Proceed to checkout and use any promo codes that are accessible.
Type in your delivery details.
Enter your payment data and complete the transaction.
FAQs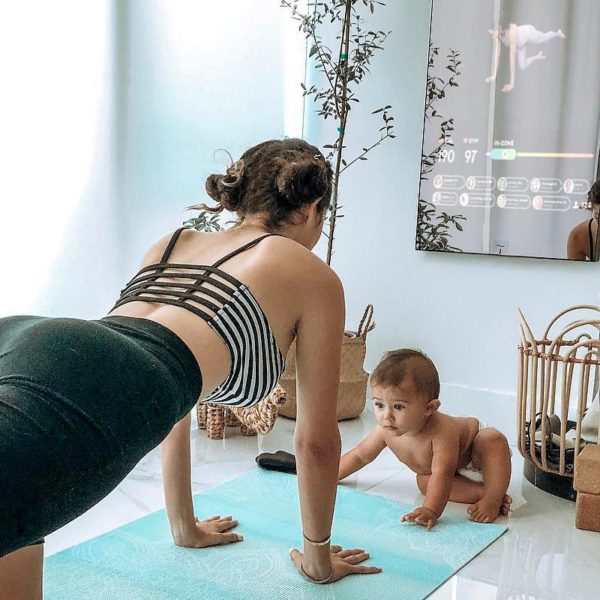 Does Mirror offer international shipping?
Mirror does not deliver to foreign countries. However, it was accessible in the US and Canada at the time of this assessment.
Can I get my Mirror back?
Yes! you can return it for a full refund within 30 days of purchase. This promotion is available to all customers who have just bought their first Mirror without having done a trial, thus it doesn't apply if you buy more than one.
You can reach out to Mirror by calling the brand's support team at 888-288-1588 or reach Mirror online by emailing the company at [email protected].