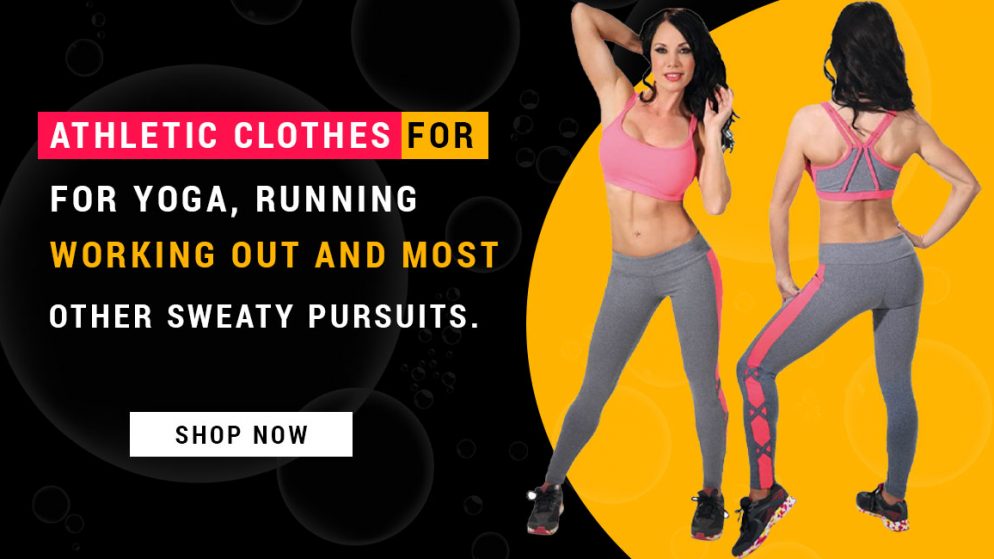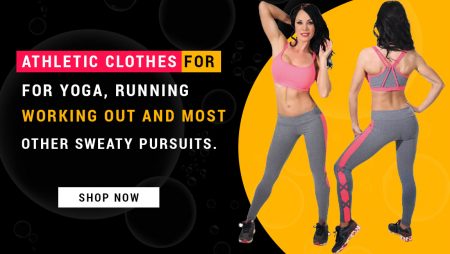 If you've been wondering what the hype is all about, I'm right there with you. Is Lululemon really worth it? Why would someone spend $100 on a pair of leggings? Does Lululemon ever have sales? We did some in-depth exclusive research about this popular brand to answer all these questions and more. Here's the insider details.
What is Lululemon?
Lululemon is a yoga and athleisure company founded in Vancouver, Canada in 1998. The Lululemon pronunciation is "loo-loo-lemon". They offer technical athletic apparel for yoga, running, dancing, training, and other sweaty pursuits, as well as lounge and streetwear. Fans of Lululemon rave over the perfect design and quality of their clothing that truly performs on the mat and on the go.
The brand is most well-known for their iconic Align yoga line, which includes leggings, pants, joggers, and sports bras. They originally specialized in women's yoga wear, but have recently expanded into menswear, swim, jackets, accessories, and even a home workout system called MIRROR.
As of January 2022, there are over 500 Lululemon stores around the world, many of which include a yoga studio, fitness concierge and/or communal spaces. We'll talk more about where the best stores are and how to find Lululemon discounts and outlets below.
Lululemon Mission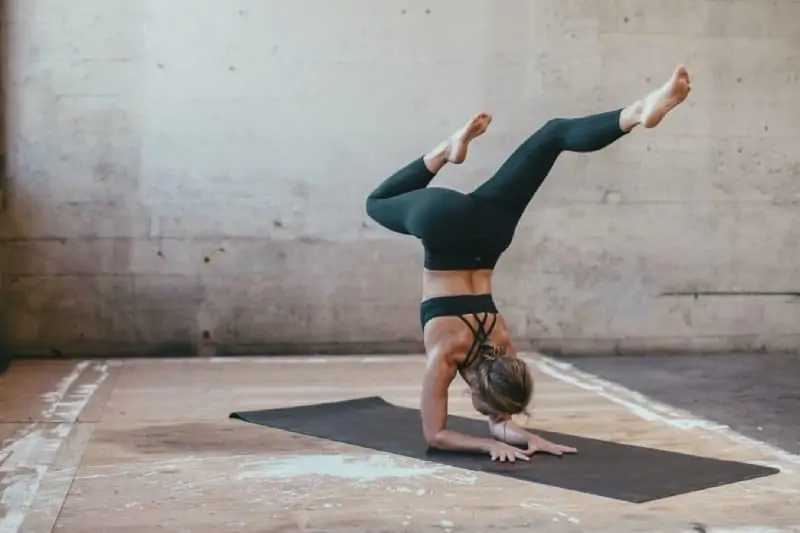 Shop Now At Lululemon
Lululemon's mission to "elevate the world from mediocrity to greatness" is reflected in their products, people, and store experience. Founder Chip Wilson was unimpressed by basic athletic brands and wanted to create the most superb quality and performance apparel that the yoga industry had ever seen. Today, Lulu takes its mission far beyond apparel into the realms of community engagement, social impact, environmental responsibility, and personal empowerment in the workplace.
Where is Lululemon made?
Lululemon fabrics are sourced from 26 countries around the world. Lulu clothes and products are responsibly manufactured in 55 active cut-and-sew facilities in Taiwan, Indonesia, Japan, Vietnam, Cambodia, Haiti, and more. They are regularly assessed for worker safety and sustainability, so you don't have to worry about any horrendous practices like child labor or human trafficking.
Lululemon does not own its own manufacturing facilities. Instead, the company relies on in-house experts and third party inspectors to use their Vendor Code of Ethics to assess whether manufacturing partners meet their company standards. Their standards are really high compared to most brands, so you can feel good knowing that the people who are making your yoga gear are treated fairly.
History of Lululemon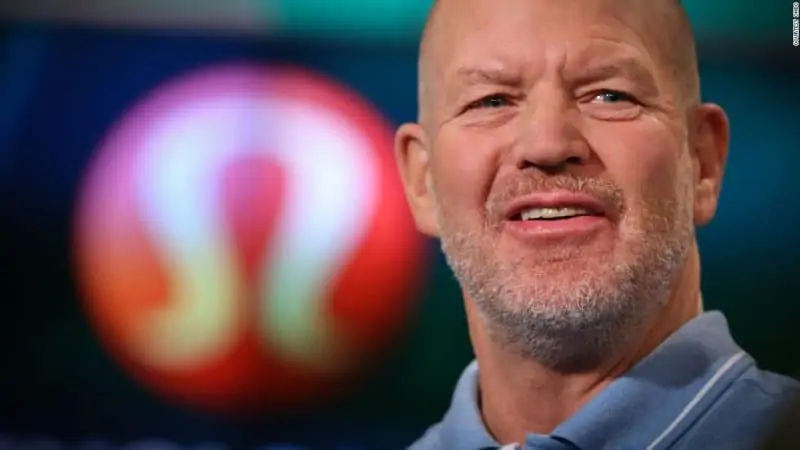 Disappointed by the uncomfortable and low-quality fabrics of sportswear at the time, Lululemon founder Chip Wilson began creating luxury yoga-inspired athletic gear in 1998 for high-end yoga studios in Vancouver.
He became obsessed with specialty fabric, functional design, and exceptional performance on and off the mat. The flagship store actually started as a design studio by day and yoga studio in the evenings, eventually becoming the first standalone Lululemon store in 2000.
Health, Fitness, and Community
The vision was always far greater than apparel: Lululemon sought to create a hub for community, mindfulness, and healthy living. Affectionately called "Lulu" by its cult following, the brand creates a uniquely communal experience in stores across the world, offering passion, support, knowledge, and a special shopping experience for their customers.
From its start, the company has been quality-obsessed and laser focused on technical fabrics and performance-complimenting designs for yogis. They have since expanded to crafting clothing for running, training, and other sweaty pursuits, as well as streetwear and loungewear. But the core of Lulu will always be yoga. Every week, yoga classes are offered to the community in their global stores and showrooms.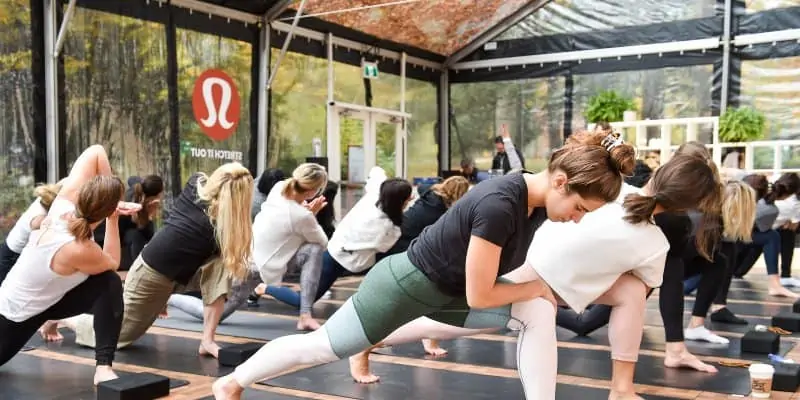 Why is it called Lululemon?
Chip Wilson has revealed in several interviews that the name "Lululemon" came to him while playing around with brand names for his new activewear company. He wanted to come up with something that had "three Ls" to see if he could get "three times the money". So the name "Lululemon" was born. It is distinct and unique, and has become globally associated with high-quality athletic apparel.
Brand Core Values
Lulu's core values include personal responsibility, entrepreneurship, honesty, courage, connection, fun, and inclusion. Their company culture is designed around empowering people to reach their fullest potential through leadership, goal setting, and an inclusive workplace. They are passionate about sustainability and positive social impact.
Where is Lululemon headquarters?
Lululemon remains based in Vancouver, Canada where their corporate office employs over 2,000 people. Their HQ was designed to be "the healthiest workplace in the world", including exceptional employee health and wellness benefits, greenscaping, and major sustainability initiatives.
They also have corporate offices in Washington, USA, Shanghai, China, Collingwood, Australia, Luxemburg, and London, UK. Across all of its stores and offices, Lulu has over 16,000 employees to uphold its vision worldwide.
Who owns Lululemon now?
Lululemon is a publicly traded company (NASDAQ:LULU) with Fidelity and the Vanguard Group holding the top two institutional ownership positions. Founder Chip Wilson is still a major stakeholder, and the current CEO is Calvin McDonald.
What does the Lululemon symbol mean?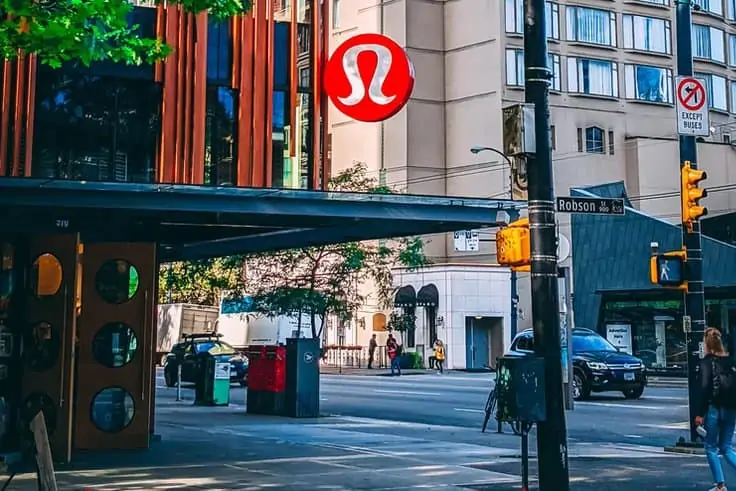 Lululemon Athletica's A-inspired logo actually came from one of the company's original name ideas "Athletically Hip". While the name failed to make the mark, the emblem was voted on by a group of 100 people who chose the stylized "A" as an iconic symbol for the yoga brand.
Why is Lululemon so expensive?
So, this massive company has all the rage on the street and in the studio. But when looking at the hefty price tag of most Lulu clothes, you can't help but wonder "is Lululemon worth it?" Items tend to range from $48 to $150+. Leggings are around $98 to $118 and sports bras start at $48.
Why are these colorful yoga fabrics so much more expensive than other brands? Well, it comes down to the details of what makes Lululemon such a special, luxury-grade brand. It takes a lot more investment to create specialty proprietary fabrics and manufacture high-quality long-lasting apparel.
Plus, they put a lot of energy into innovating new styles and performance metrics. They even have a Whitespace Lab at their HQ in Vancouver where they perform experiments on the gear with humidity-controlled chambers, high-end exercise machines, and even dunk pools.
What makes Lululemon so special?
Based on the "Science of Feel", Lululemon sets themselves apart from the rest in three major categories: signature fabrics, functional body-complimenting fit, and brand recognition.
Signature Fabrics
Lululemon has an array of proprietary premium fabrics designed to take your sweaty workouts to the next level. Their obsession with fabric technology and style yields highly functional gear that compliments any body type.
The signature fabrics include 9 unique textile innovations for the best athletic experience you can imagine. I didn't believe in all their "specialty fabric" hype until I tried the brand… then I realized they really do know what they're doing with these fabrics. Here is the lowdown on the benefits of each type:
Luon®: Lulu's signature four-way stretch fabric that feels soft as cotton but is sweat-wicking enough for intense hot yoga sessions or workouts. It is ultra flexible and super lightweight with a cooling effect on your body. Basically like cotton, but way better at dealing with sweat. Find Luon® in the Define Jacket, Cool Racerback Tank Top, Men's Discipline Pant, and more.
Luxtreme®: Designed for yoga and training, Luxtreme® is slick yet low-friction. This fabric was engineered to fit like "second skin". It is supportive, cool to the touch, and ultra smooth on the body. The interlocking construction provides perfect coverage, sweat-wicking, and four-way stretch to squat-proof leggings and more. Find it in the Wunder Under Super High Rise Tight, Swift Speed High Rise Tight, and Free to Be Bra.
Everlux™: Ever cool, this fabric is designed for a super fast cooling feeling in the toughest, hottest studio classes. Whether in spin class, hot yoga, or dripping with sweat during your workout, Everlux™ is the quickest drying Lulu fabric with a buttery soft outside and cooling interior. Next level sweat-wicking, super stretch, and high-opacity coverage makes this fabric perfect for low-airflow, high humidity, or high-heat settings. Find it double-knit woven into the Wunder Train High-Rise Tight, Men's Everlux Oversized Long Sleeve Crew, and Power Pivot Tank Top.
Nulu™: One of the original Lulu fabrics, Nulu™ really feels like you're wearing nothing, but still able to perform and look flattering. It is non-restrictive and extraordinarily butterys oft, yet full-coverage, sweat-wicking, and stretchy in all directions. Find this fabric in the classic Groove Super-High-Rise Flared Pant, Align Tank Top, and the infamous Align High Rise Yoga Pants.
Nulux™: This is the "barely there" or "naked feeling" fabric that hugs your skin with a cloud-light feeling. Made specifically for running, this signature Lululemon performance tech is outrageously smooth and weightless, while still being opaque and never see-through. It keeps you dry no matter what. Find it in Fast and Free High Rise Tight, Nulux Waist High Rise Running Short, and Men's Surge Tight.
Fit + Construction
If there's anything Lululemon excels at more than any other brand, it's attention to detail. The functionality of their gear is so incredible because of their special dedication to construction and fit.
They utilize designer prints from fashion students combined with body mapping of different physiques to create athleticwear that compliments your body while seamlessly moving with it in any type of workout and ensuring maximum breathability in the places it matters.
Everything from reversible fabrics to brushed textures to hidden pockets and even hoodie zipper pulls that dual-function as hair ties, Lulu designers literally thought of everything! The fit and functionality of each piece is what makes them worth every penny. You will never have a Lululemon outfit riding up or causing problems in the middle of your workout.
Best of all, they actually listen to athletes and yogis, delivering exactly what they need to complement their workouts. Lululemon is one of those brands that actually listens to their community and makes changes when necessary to solve any problems people may be having with their clothes.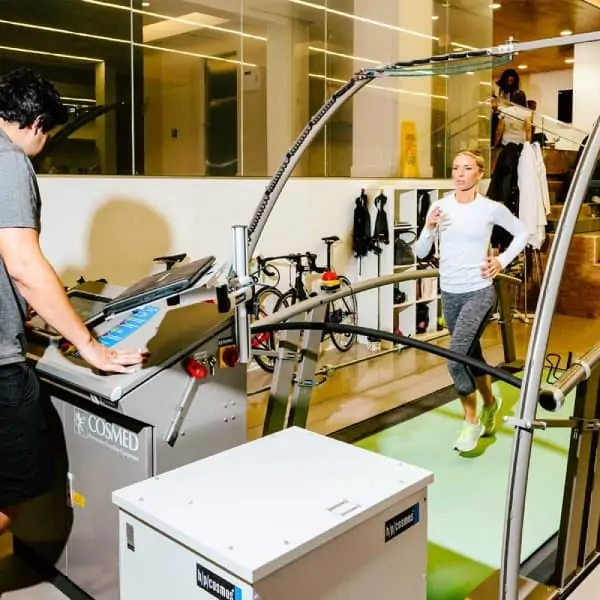 Lululemon Quality Promise
Lululemon says "quality is the heart of who we are". And honestly, it shows. Because they stand behind their workmanship so intently, their Quality Promise guarantees that your gear will provide a practical, long-lasting performance. If not, they'll take it back. As long as the gear was purchased new, you can get a full refund. This does not apply to "Like New" purchases.
Brand Recognition
Just like Chanel or Nike, Lululemon is a recognizable brand with plenty of "brand equity" in the public eye. When you buy a product with their logo on it, you're paying for the Lulu brand recognition and feeling part of their customer community.
Top Lululemon Competitors
Valued at over $58 billion, Lululemon is one of the most successful yoga and athleisure brands on the market today. They are also in the higher price range of luxury athletic gear.
That being said, there are still lots of other brands competing for your attention and purchasing funds. Each brand has their own unique flair and customer base, but I have to admit I've never found a cult following quite like Lululemon's.
Brands Like Lululemon
Fabletics: Probably Lulu's primary competitor, Fabletics offers really similar product lines except with a more accessible price point and a VIP membership program with discounts and perks to encourage monthly purchases. Fabletics focuses more on affordable products that are still fashion-forward and high-quality, whereas Lululemon is less obviously concerned with affordability and more about performance.
Alo Yoga: Can't talk yoga wear without mentioning Alo! In a similar luxe price point as Lulu, Alo caters to the same demographics and fashion style. They offer sleek, trendy, minimalist yoga and workout gear for both men and women. Many of their styles dual function as streetwear and comfy lounge outfits.
Beyond Yoga: Recently acquired by Levi's, Beyond Yoga is all about buttery soft, cozy comfort both on and off the mat. They are a very inclusive body-positive brand that excels at earthy hippie styles and a laid-back vibe. Most leggings and sports bras are in the same price range as Lulu.
Athleta: Gap-owned Athleta stores can often be found in the same shopping centers as Lululemon. They cater to an exclusively female customer base and are all about empowering women and girls. Their matching "mom and me" sets and girls lines make them stand out from Lulu, as well as their deeper commitment to sustainable manufacturing and fiber sourcing. They are also the most size-inclusive and often have sales and discounts.
Vuori: California-based Vuori brings an earthy surfer style to athletic gear that sets them apart from Lulu's uptown yoga chic. This brand is keen on ethical manufacturing and sustainable fabrics, as well as catering to the coastal surf and running community. They operate in the same price point as Lulu, but use much more organic cotton and recycled fabrics.
Joah Brown: Another California-based brand, Joah Brown is a new-kid-on-the-block in the athleisure world. Compared to Lululemon, I'd describe them as much more minimalist and sexy with an urban hip-hop vibe. While Joah Brown is most focused on L.A. streetwear, their clothes are functional for yoga and workouts, but not nearly as dialed in on performance as Lululemon is.
Gymshark: When it comes to weightlifting, training, and running, Gymshark is a key Lululemon competitor for high performance technical gear. While they do have a few yogawear offerings, Gymshark is mostly marketed toward gym rats who want hip functional gear that sweats with them. They are far more affordable than Lululemon, but less chic and more down-to-earth fitnessy.
Online vs. In-Store Experience
Lululemon specializes in an in-store experience unlike any other. As the OG yoga trend brand, their stores are so incredible to shop in. Many stores even include a built in studio with yoga, spin classes, and more. The ambiance is upscale, yet not pretentious. Customer service is always on point and welcoming, with lovely staff members ready to help you find your perfect new yoga outfit.
Lululemon is all about community, but their online shopping experience comes pretty damn close to the real thing. They even have virtual shopping assistants! You can order online and pick up in store, and filter your searches by pretty much any detail you need.
The sleek streamlined site makes it easy to find the products you want and understand the thoughtfulness that goes into each product.
All online sales are free shipping and free returns to ensure you get the best experience.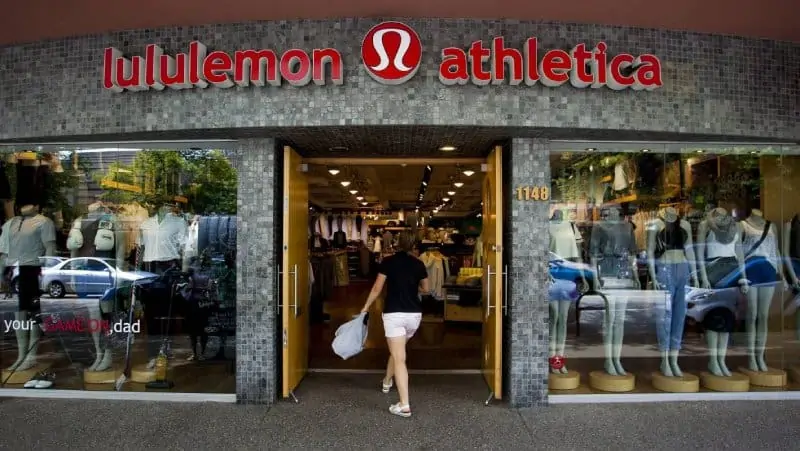 Find Lululemon Near Me
Use Lululemon's Store Locator to find official Lulu stores near you. With nearly 500 stores globally, you can find their high quality athleisure almost anywhere. But some stores are more extravagant than others.
Best Lululemon Stores
My personal favorites are the iconic original location in Vancouver, Canada, the expansive 5,800 square foot Lululemon Santa Monica (complete with community rooms, free in-store fitness classes, and one of the largest selections of Lulu's clothes), the latest Dublin flagship store in Ireland, and the artsy Lulu store in Bloomington, Minnesota's Mall of America.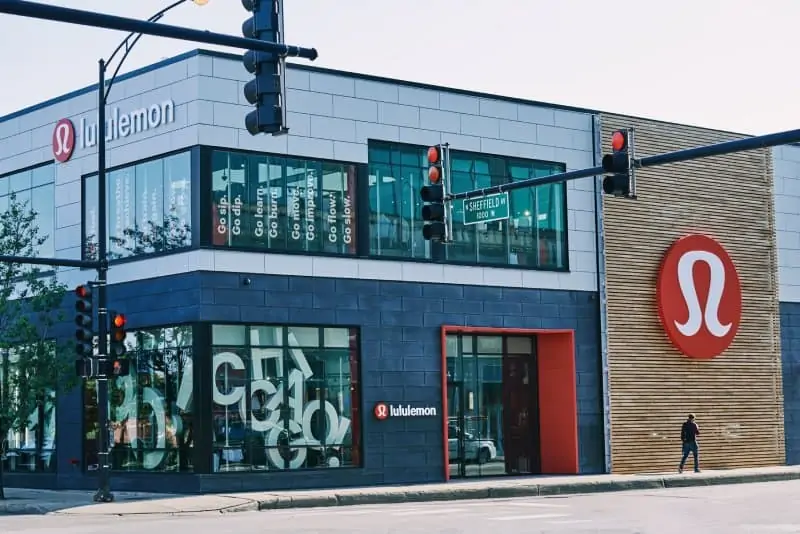 Is Lululemon hiring? How to Work in a Lulu Store
When it comes to working at Lululemon, there are lots of reviews and testimonials online. Interviews are laid back and often conducted on pillows on the floor. The company invests in thorough training and success mentorship for new employees. They also pay for fitness classes for the employees, including yoga, pilates, dance, and more.
Most Lulu stores host conferences, fitness classes, and group hikes to promote team bonding amongst coworkers. They also use a "group commission" policy to promote stores working together rather than individual employees competing for customers.
Most people who work at Lulu are athletic themselves, but not necessarily yogis. I've found that Lulu employees seem to be very happy with their jobs. Stores are hiring all the time and you can find open positions here.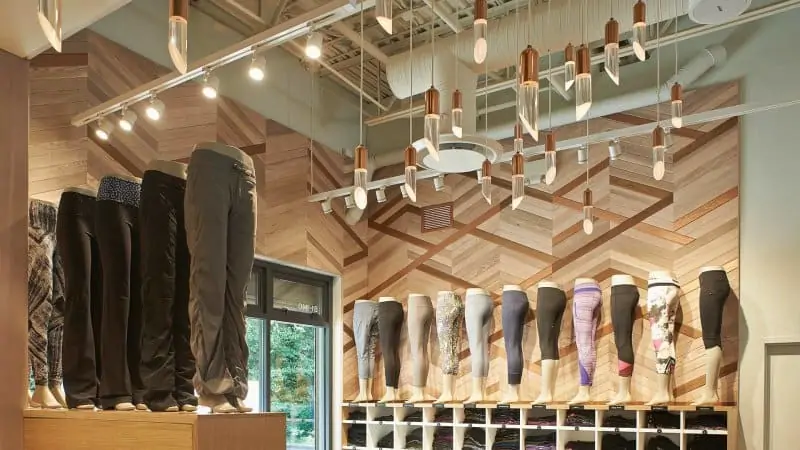 Lululemon Outlet
There are official Lululemon Outlet Stores at Premium Outlet and mall locations around the world. The United States has about 50 outlets in major cities throughout the country. Here you can find actual discounts and incredible sales up to 10-70% off older release items. The store experience will naturally be more frenzied bins and cluttered racks than a standard Lululemon store. You'll have to do a bit of searching to find your perfect size and colors, but it is worth it for the massive price reductions!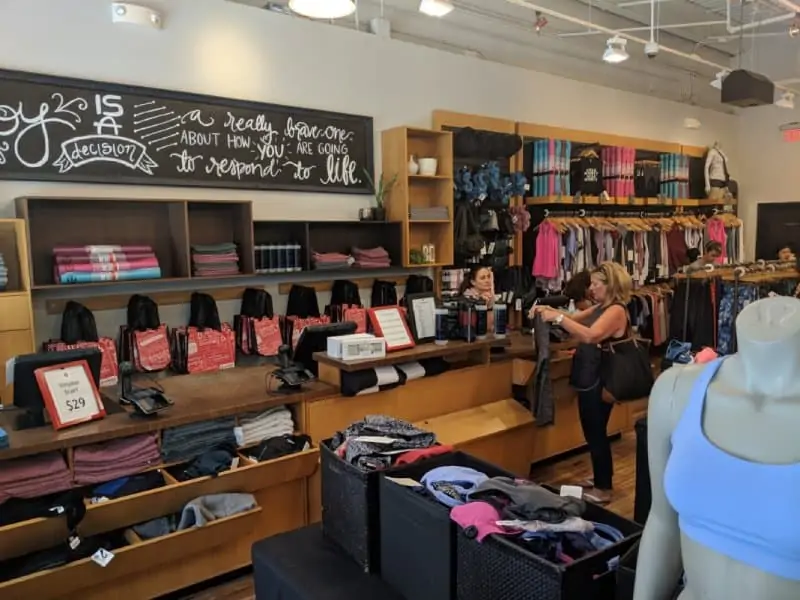 Where to Find Online Lululemon Deals
Lululemon deals are often hard to come by in the exact items and sizes you want, but they do exist. Sometimes there are marked down items online or in-store.
Does Lululemon ever have discount codes?
No, Lululemon doesn't typically use a discount code or sale models for regular online customers. Their clothes are in high demand and offered at a luxe price point. However, there are special discount codes for Sweat Collective members and ambassadors.
Does Lululemon have sales?
Thanks to its high-end reputation, Lulu never uses the word "sale". There are, however, in-store "markdowns" and the "We Made Too Much" section of their website.
Lululemon Community
There's a saying at my local studio that "once you go Lulu you never go back". Many of my friends shamelessly wear the same 2 or 3 pairs of Lululemon leggings to every practice, and I don't blame them! The feeling of these clothes and the community vibe of the brand is what makes people so stoked to sweat in their gear.
Some describe Lululemon's employees and fanbase as a "cult following", but I think the word "cult" often has a bad connotation. While there are definitely some snooty "mean girls" vibes in a few select Lululemon groups, I've found that most Lulu aficionados are genuinely interested in health, fitness, and community. Just go to any one of their free in-store classes and you'll see what I mean.


Another cool thing about this community is that they offer discounts to sweat leaders via the Sweat Collective. This means that yoga teachers, personal trainers, spin instructors, etc. can get perks and benefits for buying and wearing Lululemon.
Lulu Lingo
Besides the classic "Lulu " abbreviation for the brand, Lululemon addicts tend to have a whole world of vernacular. For example, an "angel" is a community member who will find markdown Lulu items at their local store or outlet and mail them to you. "WTWM" stands for "We Made Too Much" and refers to one of the only discounted sections of Lululemon's product line.
They even have a brand drink called "Lemon-aid". It's actually a mixture of green tea and lemon juice that the founder was supposedly sipping on when the brand was born. Some people joke that this is the "Kool-Aid" that Lululemon fans "drink" which turns them into Lulu addicts.
Conclusion
Ultimately, whether or not Lululemon is worth it for you is up to your budget, style, and fitness routine. But there is no denying that this brand has struck gold in the yoga world and beyond. They eat, think, and breathe yoga gear and do a great job sharing their passion with the world.