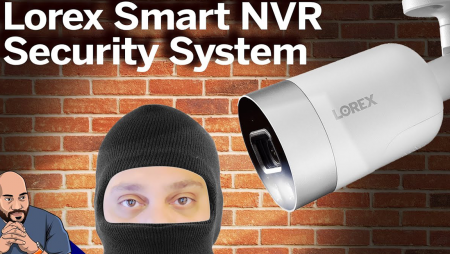 Heads up: Our content is reader-supported. This page includes affiliate links. If you click and purchase, I may receive a small commission at no extra cost to you.
Lorex cameras have staying power. Thats the first thing to note about this massive canadian brand theyve been around a long time, and theyre continuously adding and evolving products and beefing up their technology.
I took a pair of lorex cameras home for a hands-on review, testing and analyzing each camera from unboxing to everyday use. These cameras pack some serious security power but they werent without a few drawbacks. As you make your way through the full lorex experience, youll learn how the cameras stack up against their biggest competitors, namely the diy favorite ring cameras ive tested over the years. And youll get the best advice on buying, installing, setting up, and living with lorex cameras. Theres no shortage of surprises here!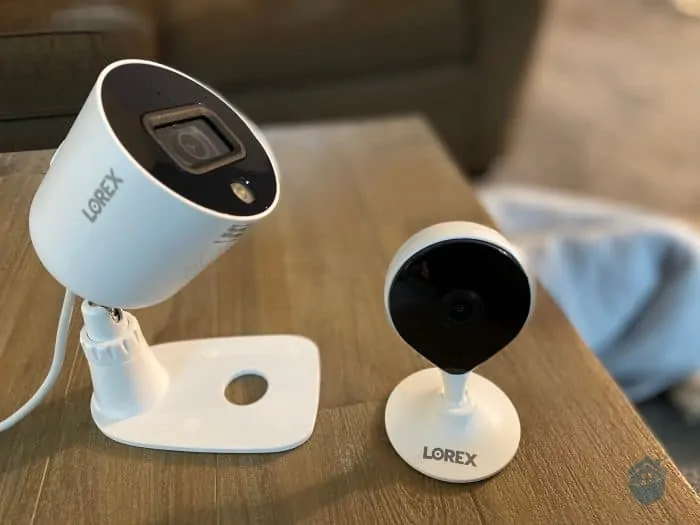 PROS
HD Video Quality (4K in Some Models)
Long-Range Color Night Vision
Lots of Equipment and Bundling Options
Smooth App Experience
No Contracts or Monthly Fees
Long History in the Home Security Industry
CONS
Lorex Website Is Hard to Navigate
Occasional False Notifications
No Professional Monitoring Options
Limited Customer Service Hours
Lorex Cameras: First Impressions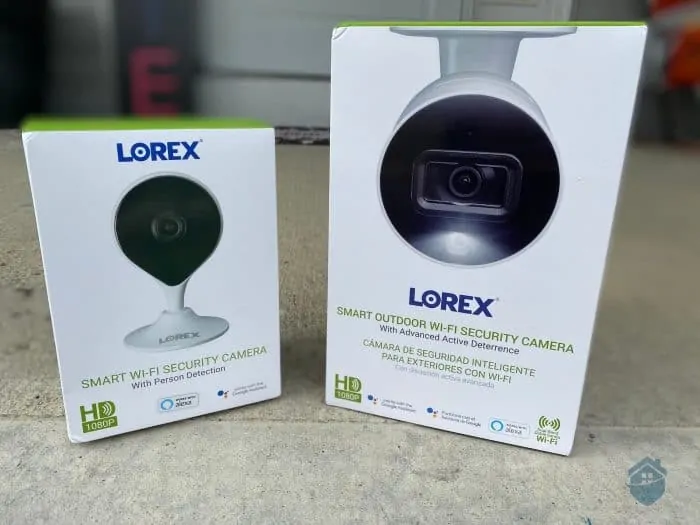 Lorex sells security cameras a lot of them. A quick look at its website and youll see hundreds after hundreds of wi-fi cameras, digital ip cameras, wireless cameras, and even old-school analog cameras. Youll also find lots of bundles with cameras and recorders, as well as accessories such as ethernet and coaxial cables for wiring those cameras. Although lorex is a security-focused company, its offerings are quite different from the more traditional adt home monitoring packages. Thats for sure.
Feature-wise, lorex has everything from 4k,1 8-channel nvr security systems and wire-free floodlight and spotlight models, to outdoor bullet-shaped styles and indoor dome models. Lorexs fleet is indeed vast, so surely theres something for everyone in this lineup.
Lorex also offers a handy beginners guide to their cameras, which will help you narrow down the selection. Youll start by choosing from the four main camera categories: ip cameras, analog cameras, wi-fi cameras, and wire-free cameras.
What to Expect From Lorex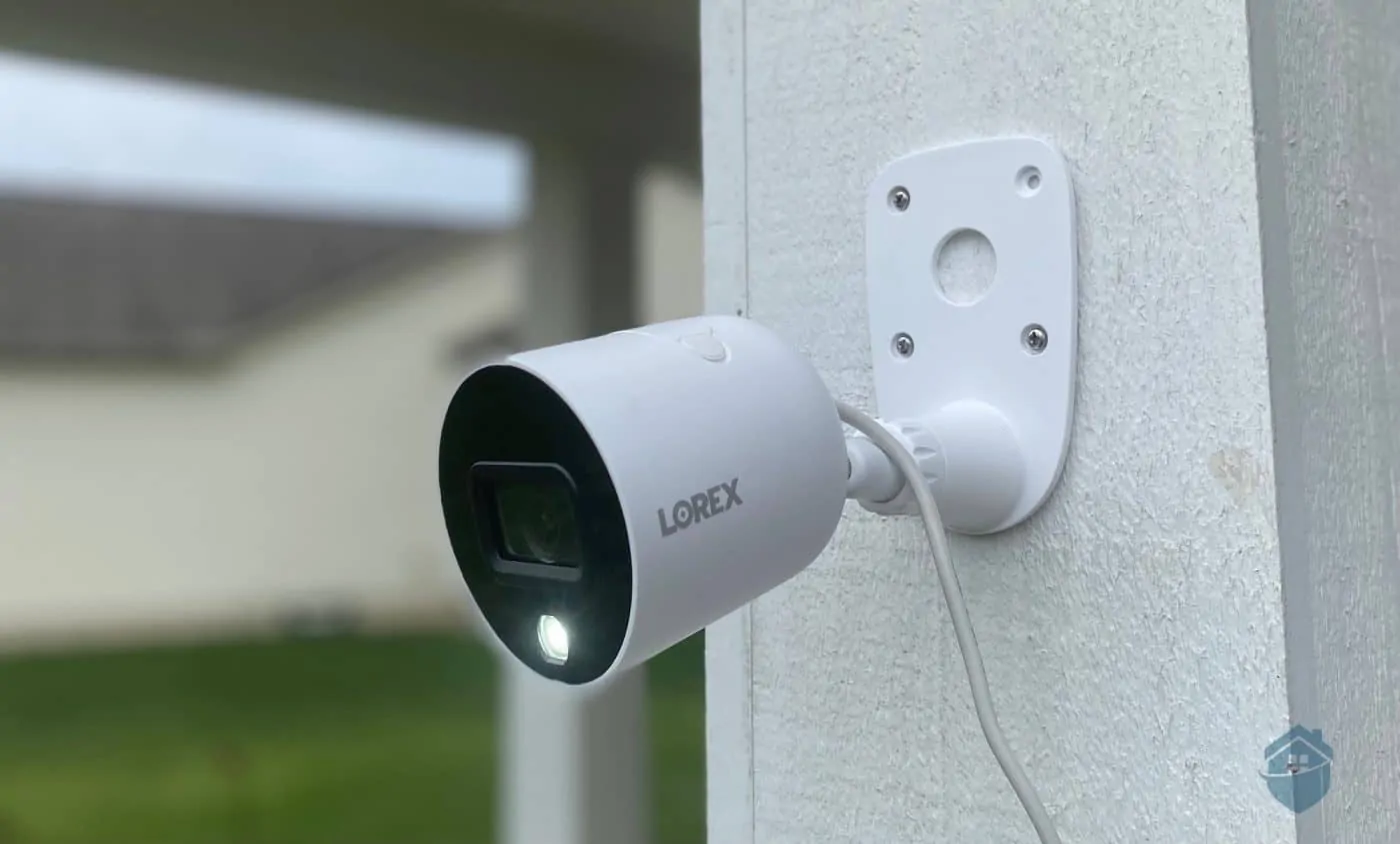 Lorex Camera Features

Unboxing and Setting Up Lorex
In any security camera setup, step one is pretty obvious: open box, remove contents. Luckily, lorexs equipment isnt complicated or intimidating. Everything is pretty much ready to go, aside from some mounting hardware attachments to screw in and a couple of power cords to tame. As a side note, if youre not fond of cords, lorex has wire-free cameras that run on batteries as well as power over ethernet cameras that use a single wire for power and internet connectivity.
Going back, the next step will be to download the lorex app2 that pertains to your camera. Youll find three under the lorex umbrella: lorex cirrus, lorex home, and lorex cloud. Actually, there are several other apps, but these three are the most compatible with lorexs current lineup. But which one is the most compatible for your camera? Youll find the answer in the user manual.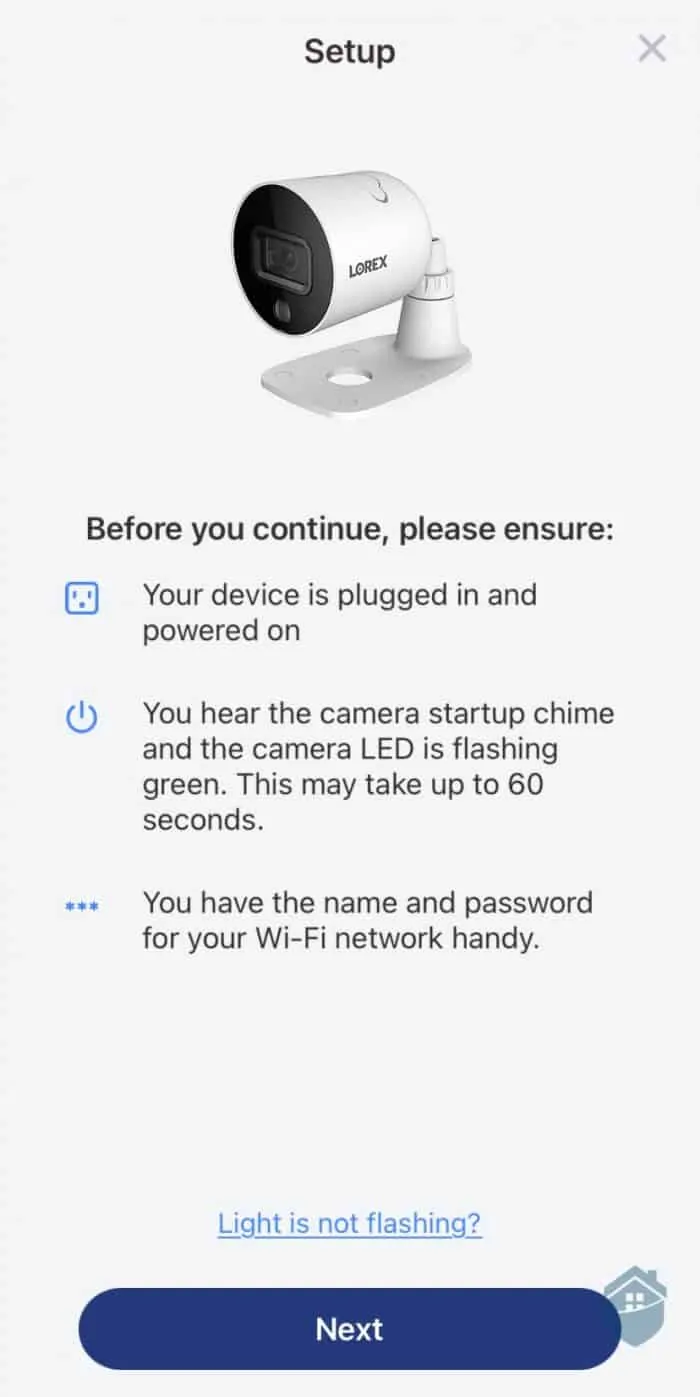 After the app processes your cameras qr codes3 and begins the syncing process, it shouldnt take more than a few more clicks and maybe 10 minutes to get up and running.
Then, youre at a good place to begin installing the cameras.
Lorex Outdoor: the Full Experience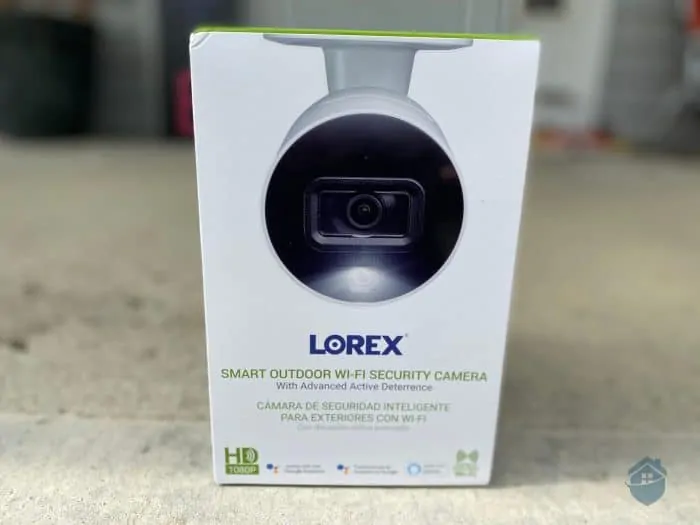 Lets start with our first-hand experience with the lorex outdoor camera. The smart wi-fi outdoor camera is a rugged, ip65-waterproof4 camera that plugs into a power outlet. It is in a sense a wireless camera because it connects to wi-fi, but it still requires a power cord. As such, youll need to find a good place to install the camera, ideally somewhere within 20 feet from a wall outlet since it comes with a 10-foot power cord and a 10-foot usb extension cord.
As with many of the best outdoor cameras, choosing a location is usually the most time-consuming part of the installation process; the rest is just attaching the mounting plate or stand, drilling in a few screws, and adjusting the camera to the angle you want. This can take a few tries, so patience is advised here.
Now, youve got lots of options for locating a camera like this. If youre thinking about placing it outside on a porch or patio like i did here, you can fasten the camera pretty easily to a ceiling or wall. Its a standard mounting plate with four screws, attached to a weatherproof (thankfully) camera.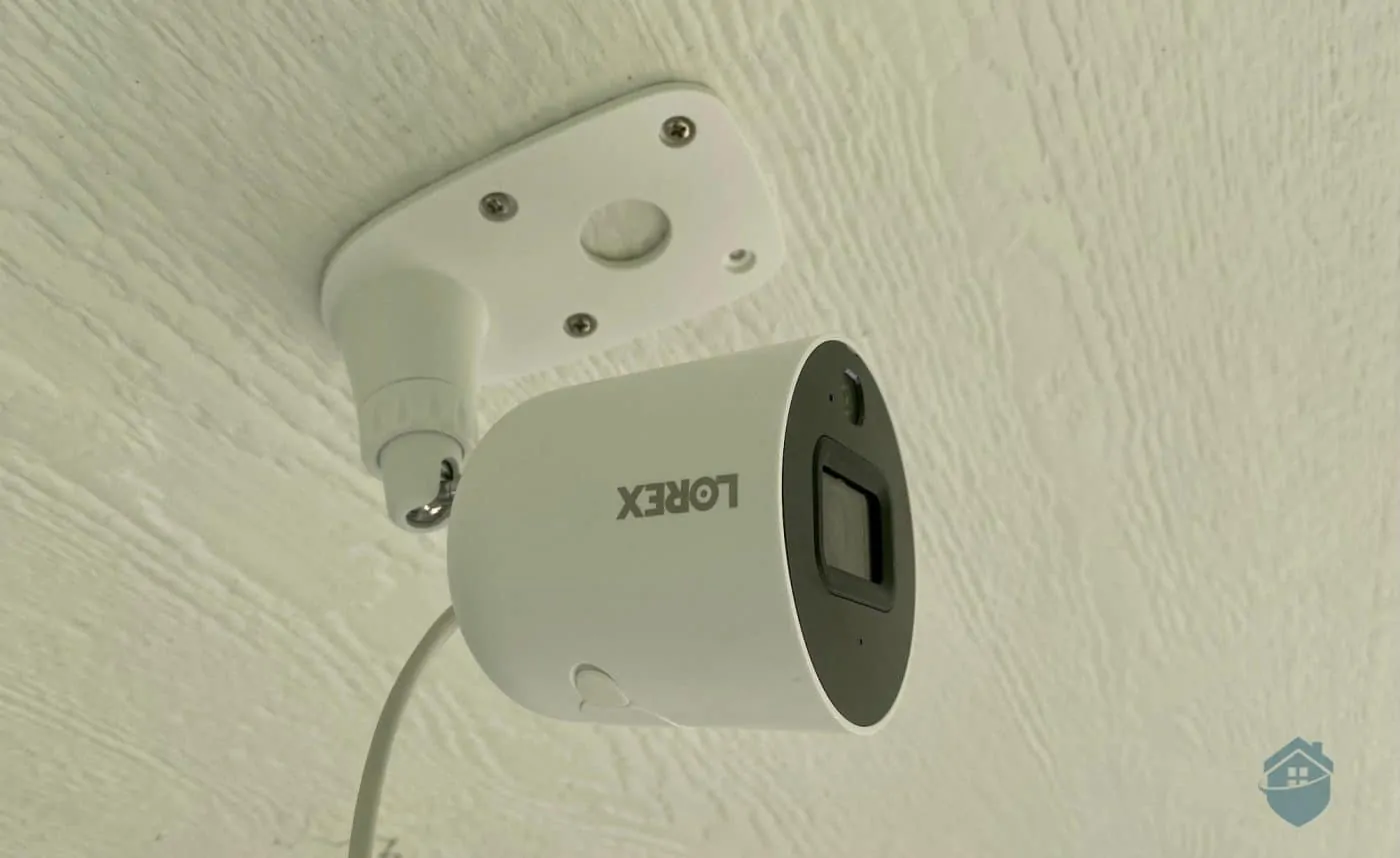 This type of camera is ideal for high corners or ceilings. It was reminiscent of a reolink argus eco camera i analyzed for a few days of outdoor testing, but this lorex camera felt a bit sturdier and generally looked nicer in that space.
Camera installations can be one of those trial-and-error experiences, not unlike figuring out where to place a light fixture or that strange wedding gift from your great aunt. It might take some backpedaling, but youll find the angle that works for you in little time. Heres a tip: keep your smartphone handy so you can check how the footage looks from the app. After all, you wouldnt want to miss a blind spot.
Image Resolution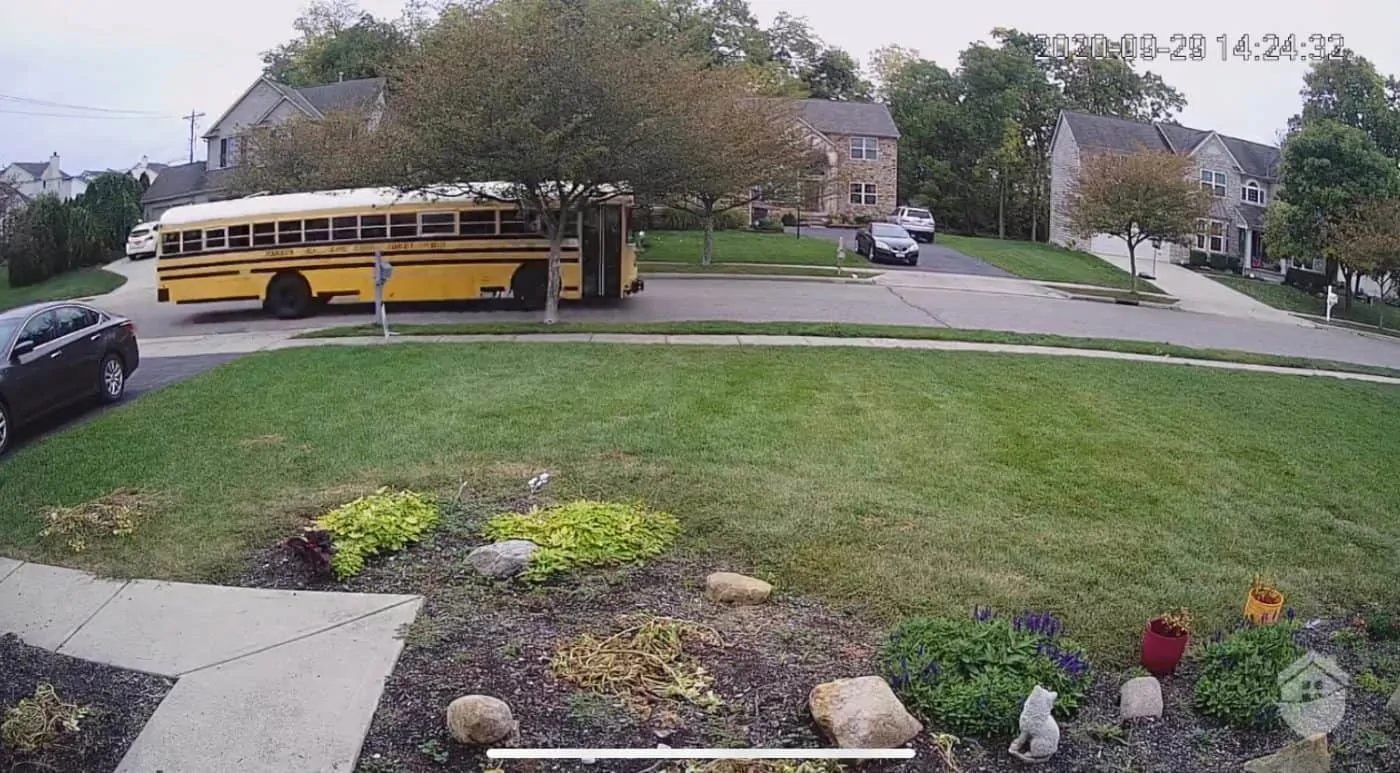 If you stand back to take in the view for a moment, you should be able to see this camera in full 1080p HD resolution most of the time. The technology didn't seem to overwhelm my Wi-Fi or slow down recordings for too long, so the performance was overall smooth, day or night. That being said, if your internet connection can handle the bandwidth strain, 4K cameras from Lorex offer much clearer videos. They have four times as many pixels as 1080p cameras, so the videos remain clear even if you zoom in several times.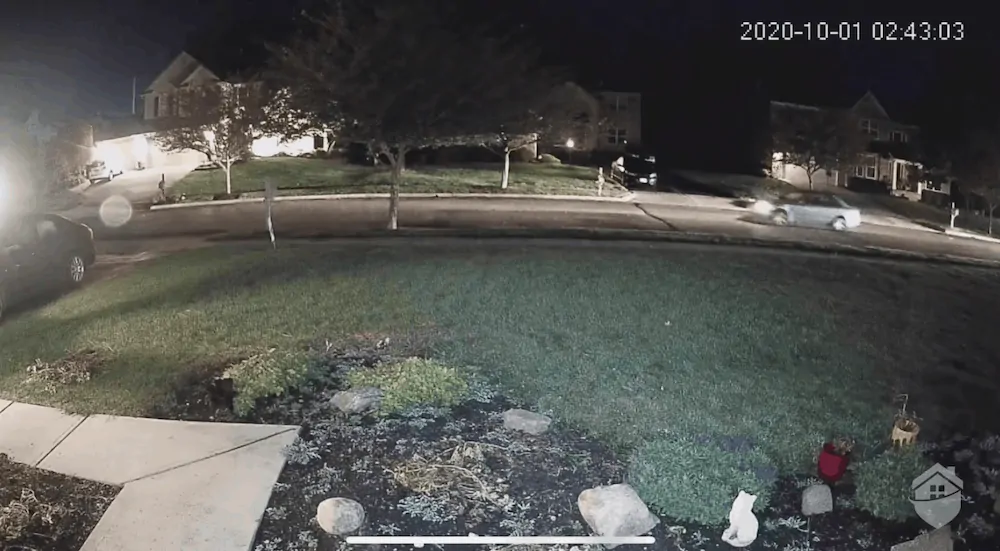 From there, its a good idea to do some exploring in the app. If youre worried about the strain on your wi-fi, this is when you can reduce the default hd setting on your outdoor camera to standard definition (sd).
One big advantage here is that this is a spotlight camera, so youll get some really nice illumination on some dimmer areas of your yard with lorex. For more ideas on lighting up your property with cameras, check out my full review of arlo pro 3.
Motion Sensitivity
In testing this camera repeatedly, it was clear that the lorex motion sensitivity feature would be needed. These cameras are sensitive, not unlike the majority of wireless cameras available today. You can also limit what types of motion the camera will record another way to cut down on unwanted alerts.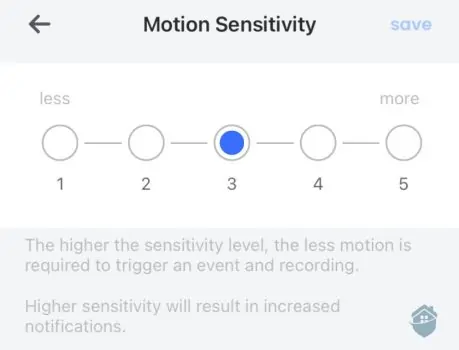 This common feature is another layer of control over motion detection. Sensitivity sliders arent new or revolutionary in security cameras; the feature made a prominent appearance in my analysis of d-link cameras. But no matter the brand, sensitivity adjustment is a great tool to understand how security cameras work in different scenarios and positions.
Sound Detection

Lorex's Sound Detection represented yet another example of the high level of control this camera offers. If you live in a high-traffic area, for example, you won't want to be notified every time a car passes by. But would you want to be notified if a drinking glass fell off a table in your kitchen in the middle of the night? Absolutely!
Lorex Indoor: the Full Experience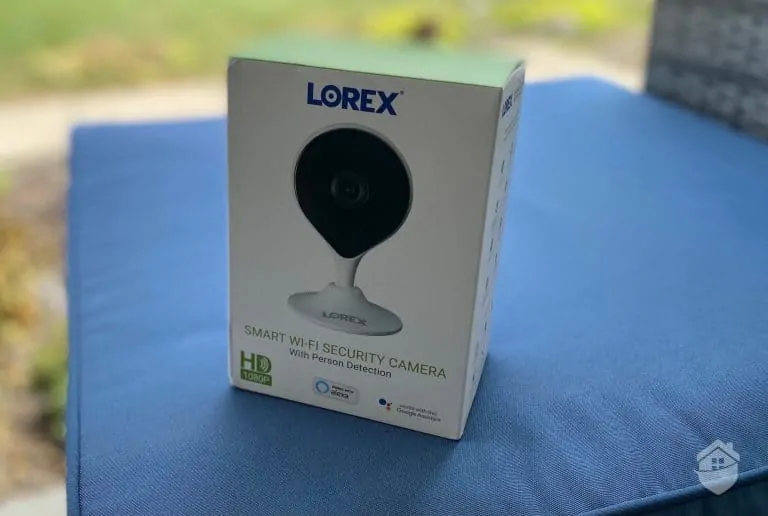 The lorex indoor cam takes a pretty simple approach. Its shaped like a raindrop (or a navigation marker, if youre feeling worldly). The design and build are lightweight and slim, not intimidating, and it blends easily with home decor. The lone gripe here would be the cumbersome adjoining power cord; its always nice to have a battery option to avoid wire exposure. But you can check out our full roundup of the best battery-powered cameras for more ideas.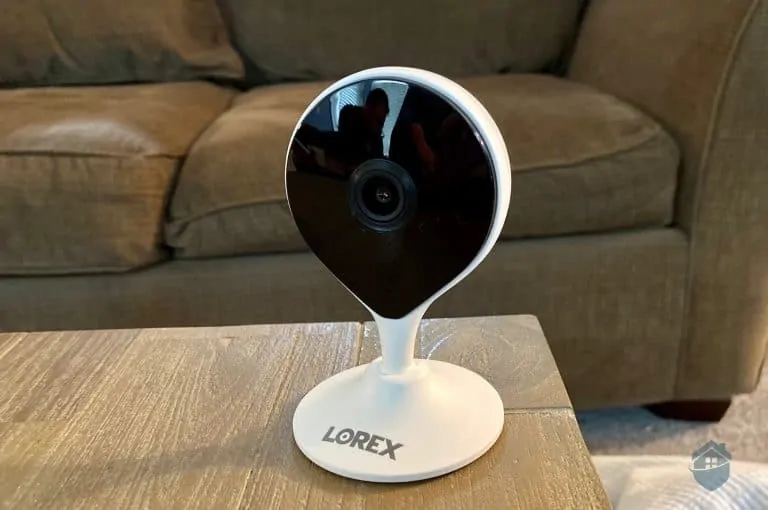 Since these are plug-in cameras, you'll want to plan to place them somewhere near a working power outlet.
There's really no shortage of scenarios where a camera like this would come in handy; if your kids ever have to attend school from home again, and you fall short at being in two places at once … it'll be nice to have one, two, or maybe three of these Lorex cameras around the house to do just a little bit of the grunt work.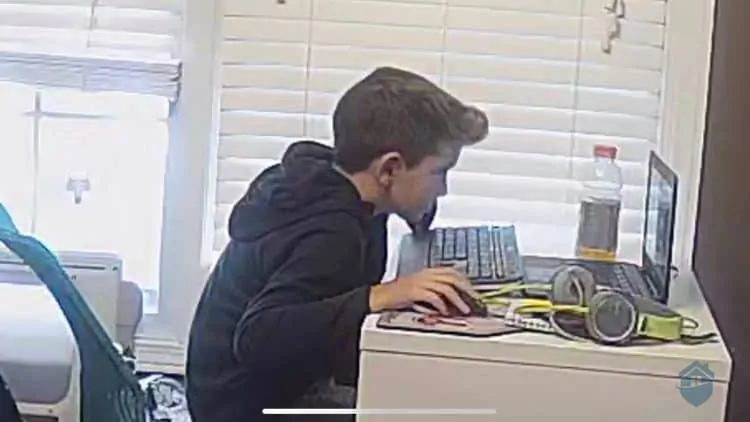 Person Detection
Like the outdoor lorex, the indoor cam includes person detection, which is not entirely common in indoor cameras. Typically, detection of specific objects, like animals, people, or vehicles, is reserved for outdoor models. So its a nice leg up on a few of the best indoor cameras in this industry, but keep in mind that more and more cameras are putting their spin on person detection into their feature set these days. The newly released nest cam battery is an example, which follows the footsteps of the nest cam iq we reviewed in the past.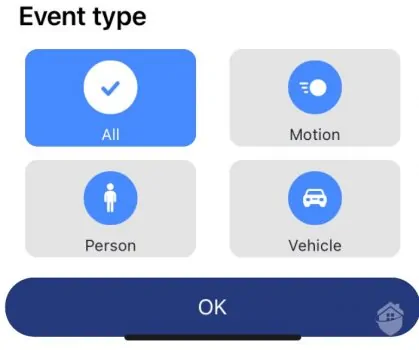 Smart Home Integration
Lorex cameras are compatible with both amazon alexa devices and the google assistant to display cameras using voice commands, but there are some limitations to note. (for the latest guidance on smart home devices, see our full home automation guide. )
setting up both lorex cams to stream onto our amazon echo show for smart home automation was not terribly difficult. Was it as easy as setting up, say, an amazon-owned ring camera to work this way? Not exactly; you do have to go into your alexa app, search for the lorex skill, and link the accounts, a process that took no longer than four minutes. Surely thats time well spent, right?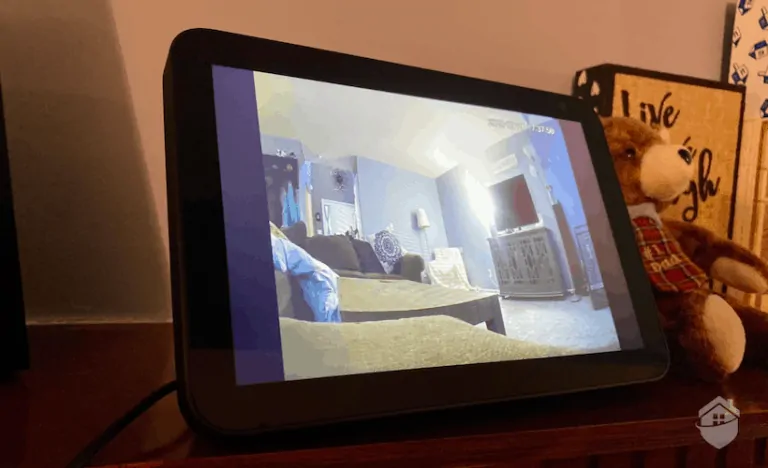 Lorex Monitoring and Storage Options
With lorex, i find that monitoring and storing your cameras recordings yourself is pretty easy. Is it as intuitive an experience as the stealthy set of google nest cams i reviewed? Hardly, especially without an option for professional monitoring. Thats just not lorexs strength; however, they are very useful if youre looking for high-quality self-monitoring of your property.
As for video storage, its relatively easy to activate cloud recording. That is, if you have the right app and the right cameras. Thankfully, the cameras i tested were compatible with the lorex cloud app. If you end up with lorex cameras without cloud storage, though, youre going to need either a microsd card for local storage or an nvr. But thats not necessarily a bad thing.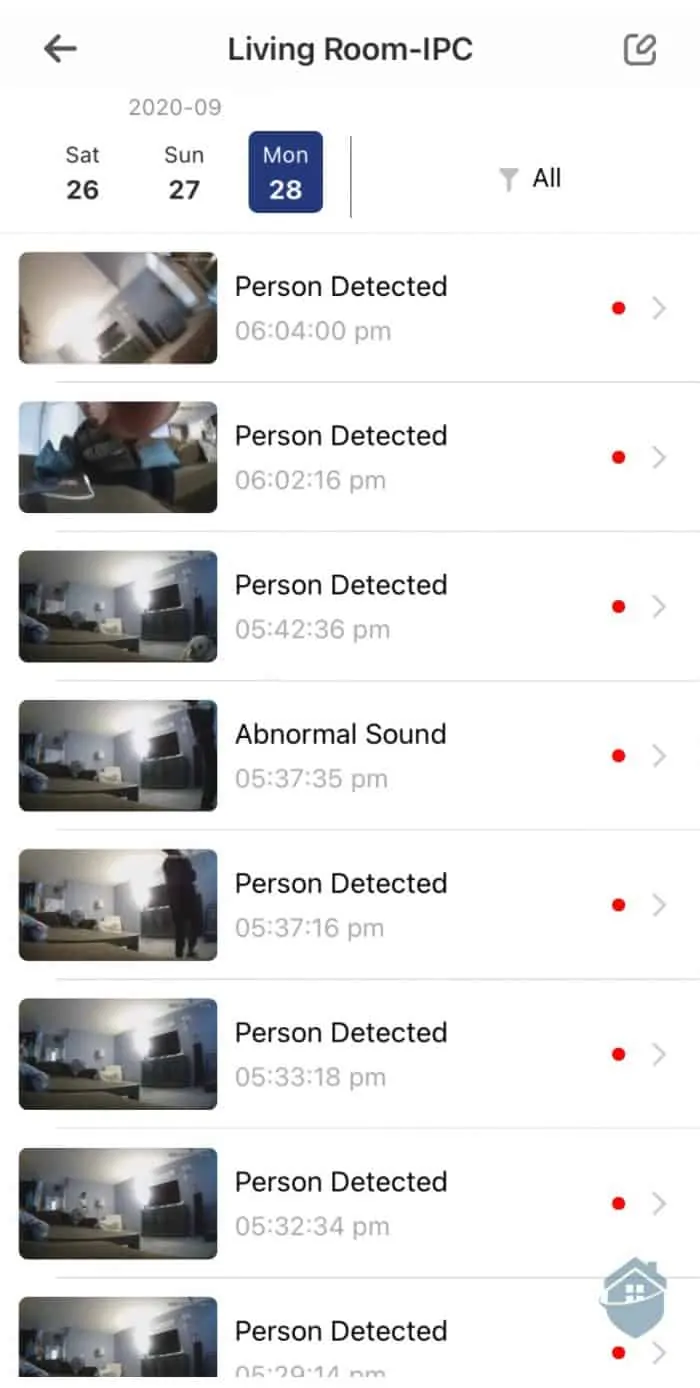 Despite the limitations of local recording, theres one thing ive found you can always count on with lorex: not having to worry about monthly subscription fees to store all those recordings in your timeline. Subscriptions have been the standard model in the vast majority of cameras ive tested, so lorex does offer a refreshing break from the norm.
That said, for a camera system with a pretty remarkable monitoring package, consider canary. Visit my full canary pro cams analysis to learn more.
And heres some more good news: my lorex cameras actually came with a micro sd card for local storage, built right into the camera. So after the initial setup process, i got immediate and complete access to all of lorexs camera features, without having to pay. Gotta love that!
Lorex Pricing and Packages
Lorex has been lapping up the praise over the years for their 4k ultra hd camera packages, most notably due to their dvr and nvr5 camera systems. Lately, their wi-fi cameras, namely the two i reviewed, have been gaining steam in the market as well.
At $39.99, the lorex indoor camera earned points for affordability. Its retail price goes up to $49.99 if you want the upgraded version with a 2k hd resolution instead of 1080p. Although no longer available from lorex directly, the outdoor version i tested retails for around $150 at amazon and best buy. And, of course, remember that those are just two in a pretty massive variety of cameras. (for more help narrowing down the right home security equipment for you, visit our in-depth security system comparison guide. )
above all that, though, its important to note that surveillance camera systems are really the brands bread and butter. Heres a breakdown of pricing for lorex cameras, keeping in mind that cost will vary depending on how many cameras you need:
My Final Verdict on Lorex Cameras
Theres a lot of power in these little gadgets! I felt secure and confident with a set of lorex cams manning the station. By day, they deliver crystal-clear resolution through the wettest of ohio rainstorms; when the cameras night vision kicks in, youll see consistent high-quality nighttime images. Combined with the outdoor cameras active-deterrence light, the whole package should handle pretty well, either in conjunction with a bigger lorex camera system or as a couple of convenient cams to keep around.
As with all cameras i come across even the best security cameras in the industry the experience wasnt flawless with lorex. Selection was a bit overwhelming, and it was a slight letdown to learn that not all of lorexs apps allow access to the cloud for video storage. So you do have to be careful if youre planning to store large amounts of video to the cloud.
Ill end with one last parting thought: if youre someone who likes to customize your technology to suit your lifestyle, youll really like lorex. These cameras offer a lot of customization, which can be great for folks who like to tinker with their gadgets and tailor them exactly to their needs.
If youd prefer a more intuitive, hands-off home security approach, theres always cove, a system that rivals simplisafe for ease of use. Check out our full cove home security review for more.