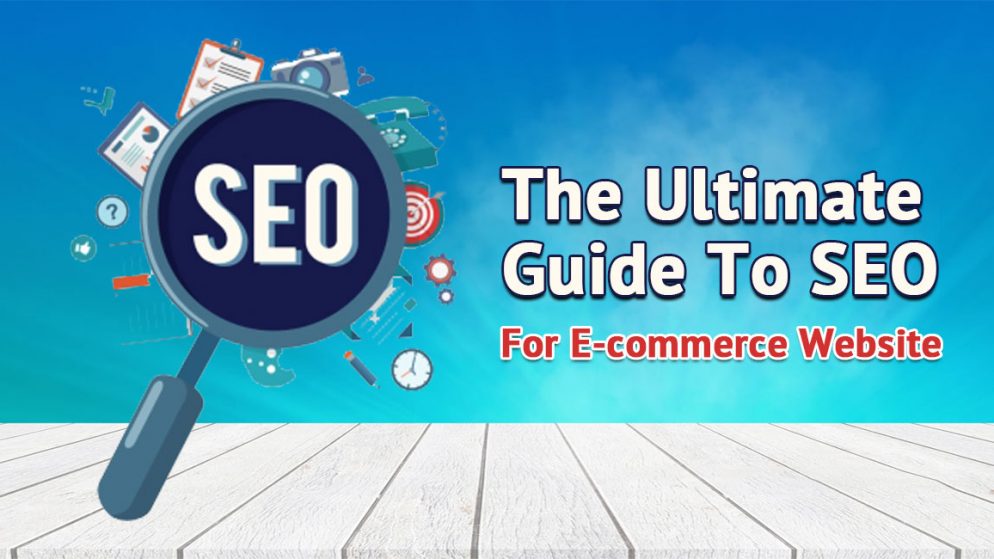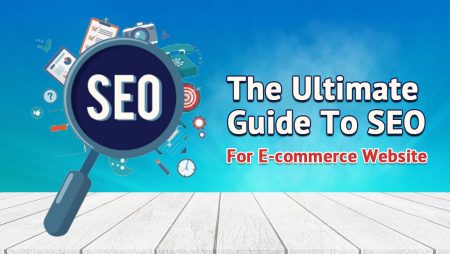 Our content is reader-supported. If you click on our links, we may earn a commission.
Who doesn't want more traffic as well as sales on their eCommerce website? To do that, in-page SEO is an initial and crucial step. SEO is the only way to get natural traffic from prominent search engines in the world such as Google, Yahoo, Bing, etc. It makes your website viral or recognizable on the web. To get great returns on investment, SEO is the first thing that you need to target for your e-commerce website.
Knowing the fact that there are a plethora of ecommerce websites in the online world, it becomes indispensable to adopt the best ecommerce SEO practices to stay on top and in the search list.
No wonder, the various articles, and tutorials offer knowledge about SEO but only a few can address the important aspects of it. So, to help you, we have compiled everything to offer you basic knowledge about on-site search engine optimization for your eCommerce site. This will make sure that you are onto the right path to SEO success.
What is e-commerce SEO?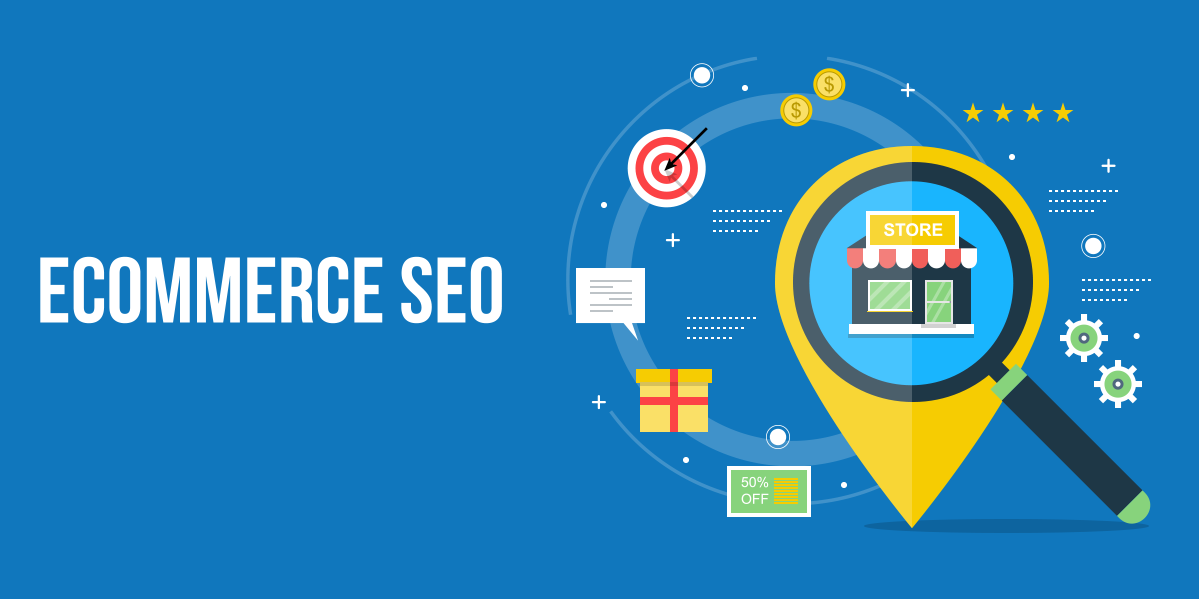 It is a process of allowing your online store to be highly visible in the search engine results pages (SERPs). When people search for a specific product, you want to rank that product high for better traffic.
One can also get traffic via paid research but SEO costs very little. eCommerce SEO involves product descriptions, metadata, navigation data, and much more. Also, one needs to keep in mind the static, non-product-oriented pages on the website.
Benefits of e-commerce SEO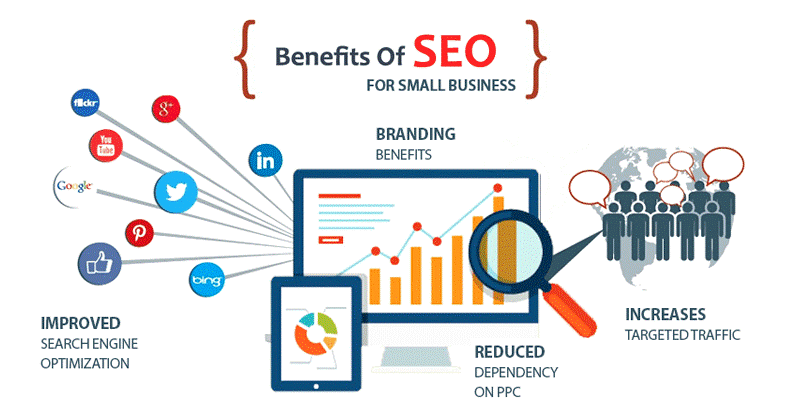 The consumer relies on Google searches to find a product or service which allows them to make a better decision. However, if your site doesn't appear in front of them or the SERPs then you might lose a potential customer. This is why eCommerce SEO is beneficial.
It offers you the chance to reach a targeted audience without involving any ads.
After getting a customer on your site, you can impress them with your products, calls to action, etc. Therefore, SEO is beneficial in getting people to your website.
Companies can easily work on their products and services to offer better customer experience.
How to create an SEO e-Commerce strategy?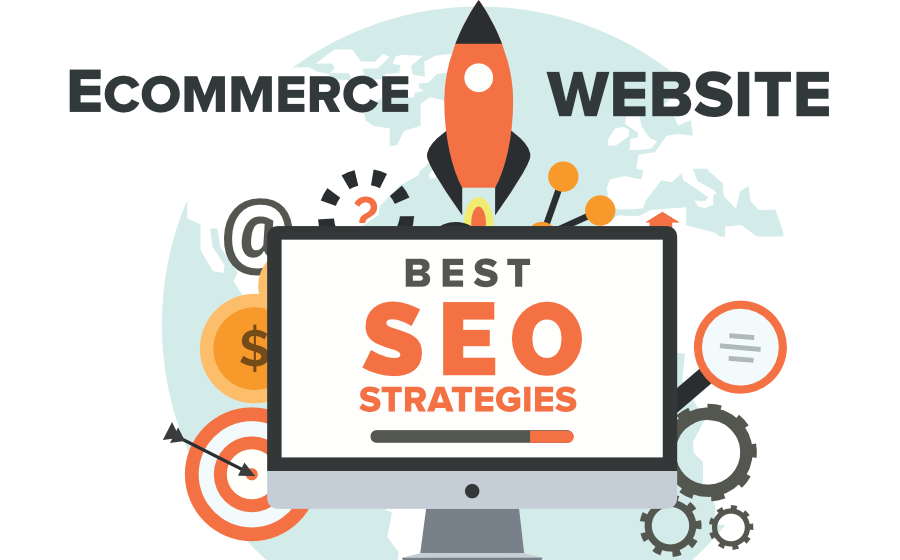 Here are some of the tips to create an SEO e-Commerce strategy:
Prioritize pages– Decide the pages you want traffic on. Optimize that page or product that you want people to focus on.
Create a workflow– SEO means you need to meet certain requirements. This means finding the keywords, adding Meta data, adding image Alt attributes, and much more.
Key an eye on the competition – Your SEO strategy should be all about surpassing your competition. Try to look at the top competitor sites and see their SEO efforts. Thus, later work on your SEO to make your website better.
Work on CRO – CRO is all about conversion rate optimization which you need to work on dedicatedly.
SEO practices that you need to work on
Don't forget to find relevant keywords-Keywords play a huge role when it is about eCommerce SEO. Thus, one needs to be careful while finding and optimizing keywords. In addition to using keywords in titles, descriptions, etc. one should also consider using LSI keywords. However, don't overload everything. Here are some of the tips to find relevant keywords:
Try to find keywords that suit your products.
Look for search volume, cost-per-click, user intent, and other factors while finding keywords.
Go for long-tail keywords as they will boost the conversion rate.
Look for reliable keyword research tools such as Keyworddit, Soovle, Keyword In, SEMrush, Wonder Search, etc.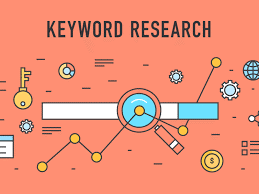 Build a simple site architecture– This is related to the navigation process of the site. Site Architecture is important for SEO. It needs to be simple as well as easy to access. Here are some of the tips to build simple site architecture:
While deciding the site architecture, every product page must take three clicks from the homepage.
It should be easy to navigate along with simple menus or options.
It should enhance user experience and every product page should get relevant authority.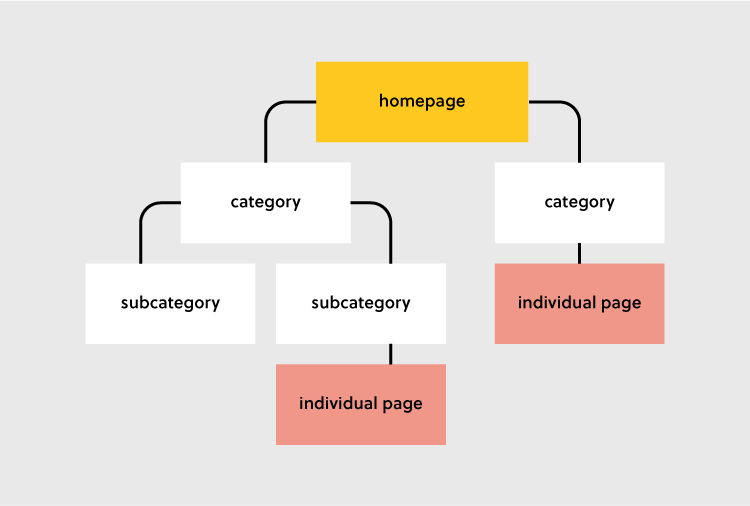 Pay attention to On-Page SEO– On-Page SEO is a highly imperative factor to rank the website. Paying attention to On-Page SEO not only boosts the ranking but helps in offering a better user experience. Here are some of the techniques mentioned below for On-Page SEO:
Practice optimized Meta titles as well as descriptions.
Add Schema Markup.
Practice short as well as keyword-rich URLs.
Use authentic and HD images.
Add product descriptions as well as LSI keywords.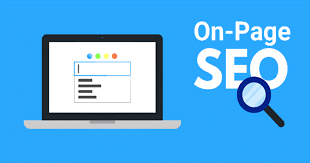 Impressive product descriptions– Most people ignore this aspect. But writing product descriptions can positively affect the site traffic as well as conversion rate. Also, it is essential that product descriptions should not be copied from other sites as you may lose your audience's trust. Here are some tips to write impressive product descriptions:
It should be 1000plus words.
Add in the main keyword around 3-5 times.
Don't stuff LSI keywords.
Add modifiers such as Free Shipping, Buy, Sell, etc.
Highlight imperative details of the product.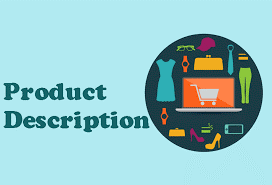 Work on-site loading speed– Site loading speed is a major thing that helps in a better user experience. In case your site is loading very slowly, the user will shut it down and move on to the next one. This is a major factor in ranking algorithms. Here are some of the reasons of slow site loading speed:
The e-commerce sites are using very high-sized images.
Everything is about big pictures.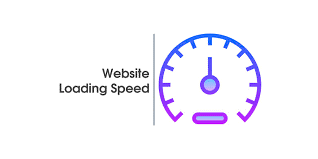 Work on top-notch backlinks– Working on the backlinks is the most beneficial practice for every website. This can generate massive traffic on any website. Here are some of the tips to work on top-notch backlinks.
While building backlinks one should check that third-party resources are authentic.
Linking should be done according to the niche as irrelevant links can penalize the site.
Initially start backlinks via an infographic on various platforms, Quora, directory submission, etc.
You can even try Guest Blogging.
To get the backlinks one can peep into expired resources which are similar to the niche.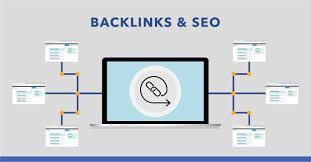 Don't compromise with site security– Every e-commerce platform has to deal with various transactions, users data, etc. which is why one shouldn't compromise with site security. This will keep the site safe from cyber-attacks. Plus, the search engine also considers strong site security that affects its ranking on SERPs. For tight site security, here is what you need to do:
Your site should have HTTPS as well as SSL certification so that sensitive information remains protected.
Try to back up the entire site data in case it gets damaged or disrupt.
Tell your users to keep changing their passwords from time to time.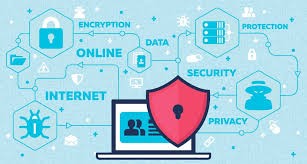 Stay away from cluttered or complicated URLs– URL is an address via which website visitor lands on your eCommerce store. They carry big information in a tiny space such as categories name, file type, etc. Here are some suggestions for better URLs:
According to SEO standards, URLs should be clear and contain important keywords in them.
It should be easy to deliver a precise message to the users.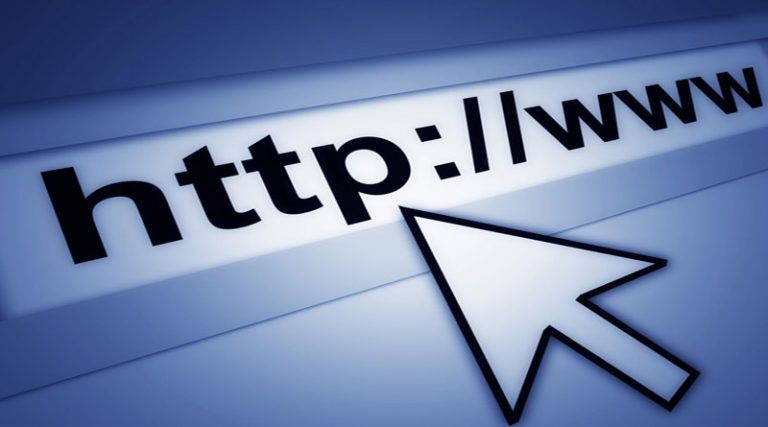 Add alt text in images– If you add images to the website then you must be aware of alt text. It is known as 'alternate' text which can be used in various ways. This is the best way to have essential keywords on the site. However, there are some things that one should keep in mind while adding alt text:
They are great for users who are blind.
Don't use alt text if the site is image-heavy.
It improves site ranking.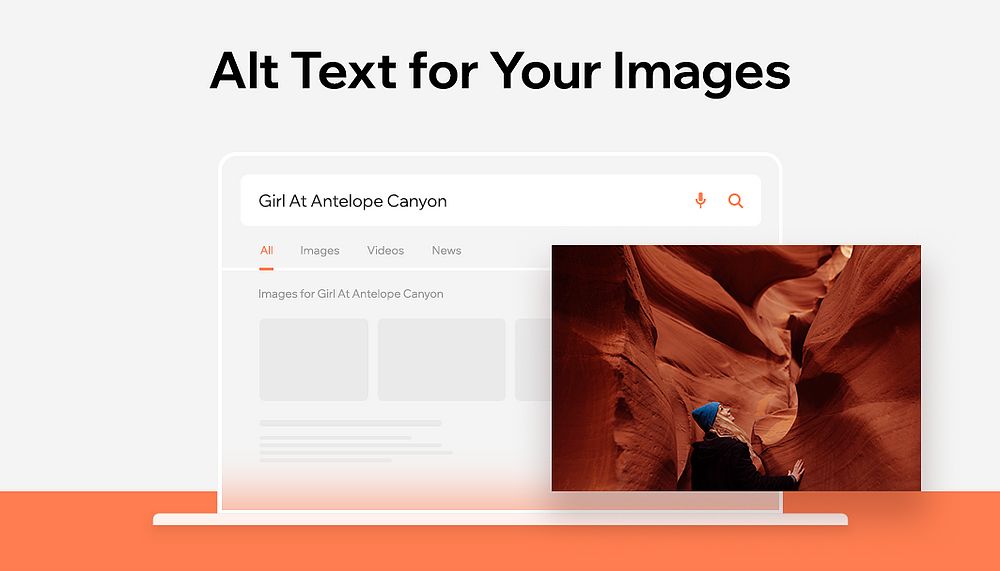 Add catchy Meta Descriptions – Just like the way you put emphasis on keywords, pay attention to meta descriptions also. Online viewers often ready meta descriptions that come right below the title on search engines like Google. Hence, make sure to write relevant, catchy, and unique meta descriptions about your products, services, pages, etc.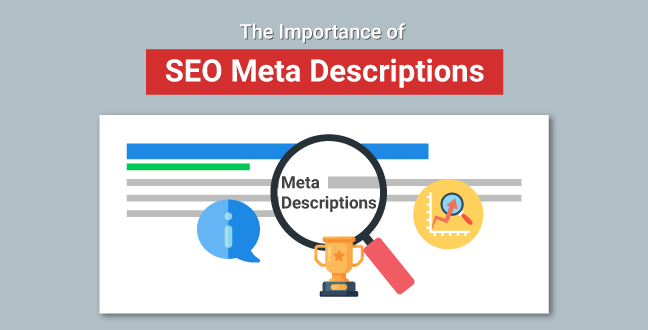 Top Ecommerce SEO Tools
To improve your e-commerce sales and traffic, there are some effective and result-oriented ecommerce SEO tools that one can use without paying much effort. These tools will help you to increase on-page as well as off-page visibility on various search engines to a great extent.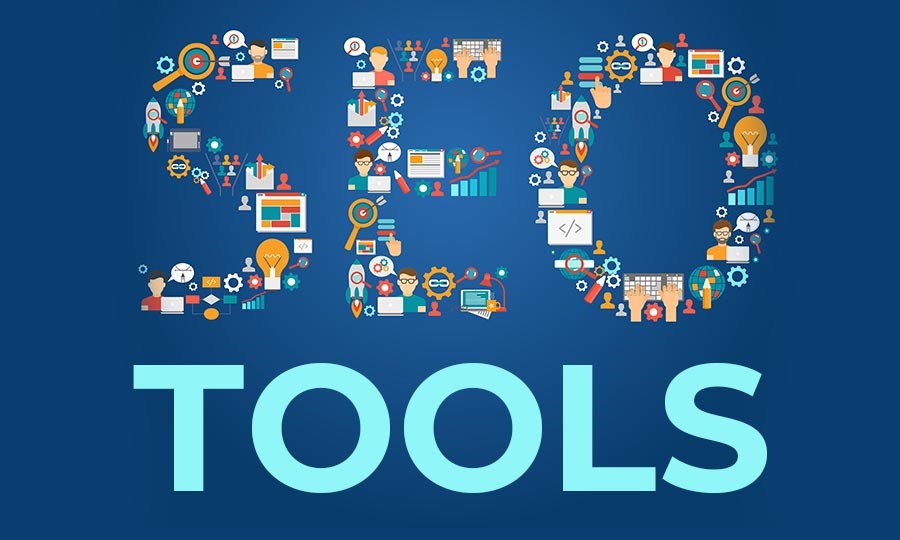 Ahrefs: It is one of the leading firms in the world that offers in-depth SEO material to educate marketing professionals and SEO tools. It has a huge amount of data stored that is being made accessible via a simplistic user interface. The data is quite beneficial in various SEO practices such as keyword research, content marketing, SEO strategies, etc. In fact, Ahrefs is being widely used to find backlinks for your website and your rivals sites.
MOZ – It is yet another effective SEO tool to get the best keywords, scan your competitors' statistics, and monitor link-building chances.
Ubersuggest – If you want to get your hands on the A-lister keywords then look no further than this effective tool. The tool is known for it's best keywords for e-commerce websites that will help you to enhance it's rankings.
Endnote
SEO plays a huge role in improving your e-commerce site's ranking. Thus, following the above-mentioned SEO practices will benefit your site in improving its ranking in the SERPs as well as will get more traffic and conversion rates. So, don't take these practices lightly and adopt them now.