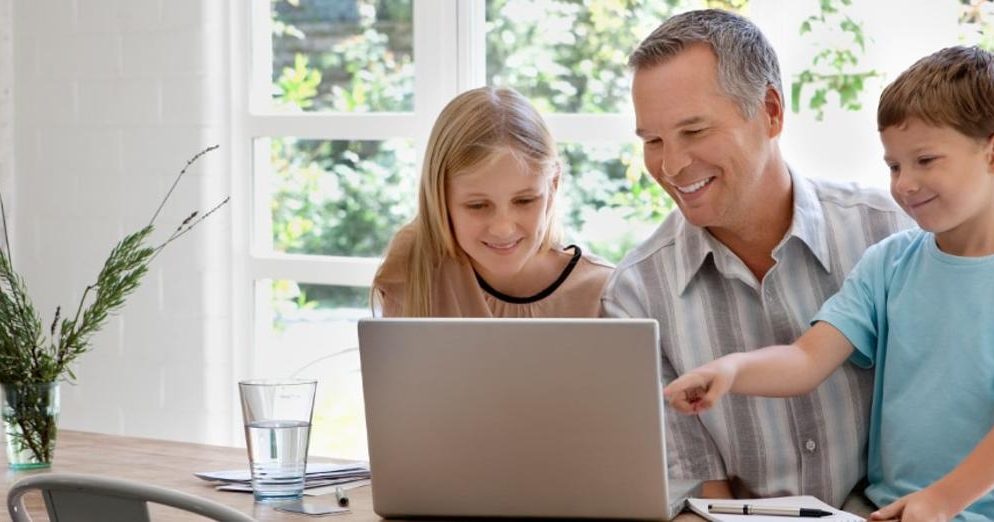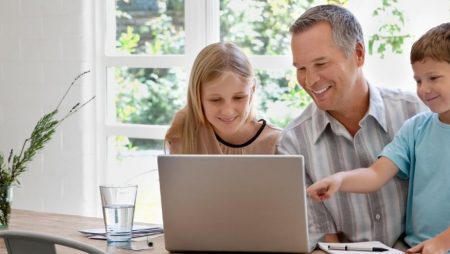 Heads up: Our content is reader-supported. This page includes affiliate links. If you click and purchase, I may receive a small commission at no extra cost to you.
HughesNet is one of two nationwide satellite Internet providers in the USA, with the other being Exede. HughesNet Internet plans currently offer the best speeds, availability, and service quality. Thanks to their new Gen5 satellite update, most customers can access 25 Mbps download speeds and 3 Mbps upload speeds. This is comparable to wired service from providers like CenturyLink and AT&T.
HughesNet comes with strict data limits and high latency, making it a poor choice for gamers, streamers, and budget shoppers. We really only recommend HughesNet if you can't get DSL, cable, or fiber Internet service in your area.
HughesNet is great at connecting rural areas where residents don't have other options for getting online. Considering that you can get service virtually anywhere with a view of the southern sky and space for a reception dish, the quality of service their Gen5 satellite provides is pretty surprising — in a good way.

HughesNet Plans Overview
Is HughesNet good for streaming Netflix?
Yes, but only so long as you aren't binging every day. HughesNet's entry-level 10GB plan will really only let you stream a couple of movies a month in HD. You can squeeze in closer to six if you stream in SD, which is fine for laptop viewing. If you want to stream regularly on a large-screen TV, consider a streaming service such as DIRECTV STREAM.
In contrast to traditional Cable providers, HughesNet plans all offer the same maximum speed of 25 Mbps. HughesNet internet plans are differentiated in terms of the amount of data allotted each month.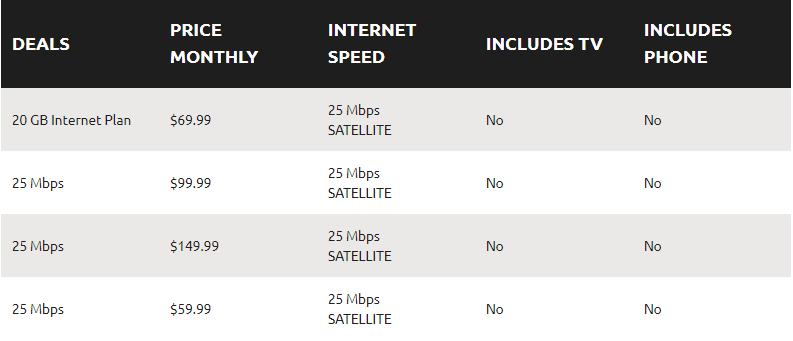 While the data caps are a pain for streamers, satellite Internet bandwidth is inherently limited, so caps are necessary to control congestion.
For pricing, HughesNet plans are competitive with their main rival Viasat, but are more expensive for what you get than wired providers like Xfinity or Cox Cable.
Pro Tip: Schedule Your Downloads
Schedule your software updates and file downloads/uploads between 2am–8am to take advantage of your 50 GB extra data allowance during off-peak times. If you're smart about this, you'll be able to squeeze several times more value out of your service.
Which HughesNet plan is enough for me?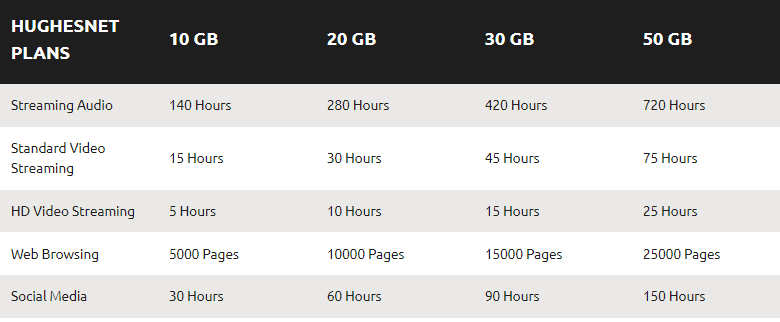 This table breaks down rough estimates on how much streaming and web browsing you can squeeze out of the data limit on each HughesNet plan. HughesNet also provides some more info and advice on this topic through their website.
We've also listed more information on the fine print of each plan on our HughesNet Internet deals page.
HughesNet Speeds and Network Performance
We've collected thousands of real-world HughesNet speed test results nationwide to create this snapshot of how their national average speeds have been holding up. Here's the breakdown in some of their top service areas. Keep in mind that not every customer will run a speed test, so these results aren't directly representative of what your experience will be like in a given area.

How HughesNet Gen 5 compares to Gen 4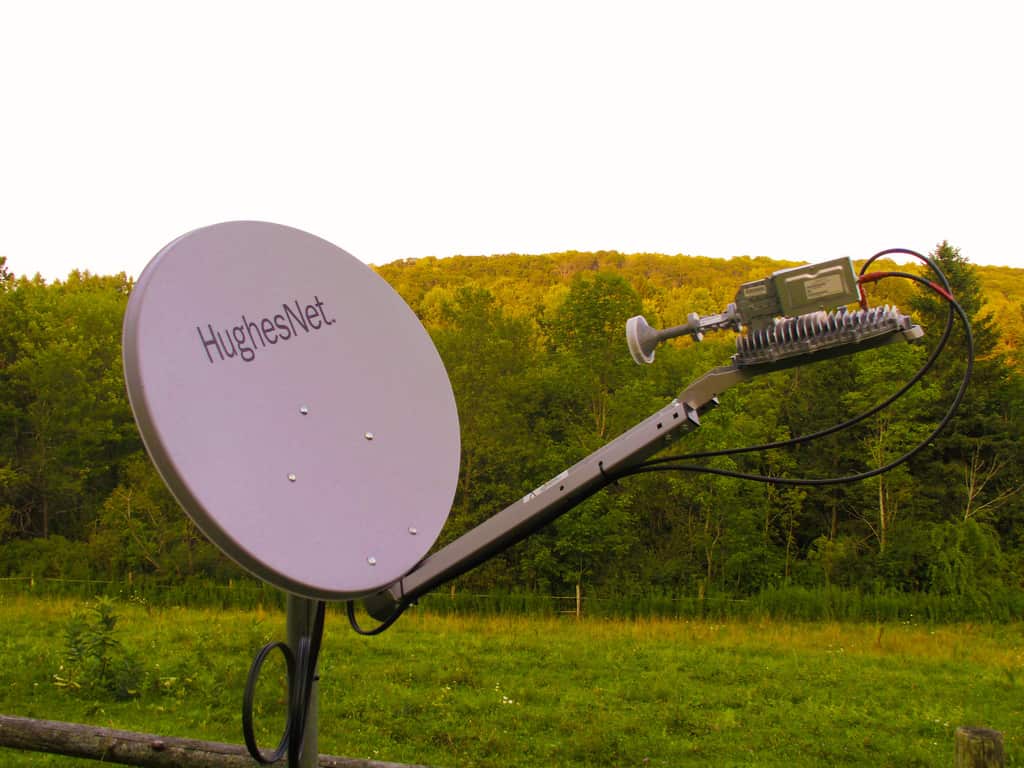 With the launch of the company's new EchoStar XIX Satellite, HughesNet has transitioned to offering their Gen 5 Internet service everywhere in the contiguous United States and Alaska. So, what's the main difference between this new service and HughesNet's old Gen 4 technology?
In short, the company claims that the new satellite is able to provide a 50% increase to capacity for all users. Unfortunately, this hasn't really translated to any significant increase in allotted data caps just yet. What it has done, however, is noticeably increase the base speed of all of the company's various plans. Options now start at 25 Mbps, up from 15 Mbps on the now-defunct older service. Hopefully, as the service continues to mature, HughesNet will revisit their relatively restrictive data limits. For now, though, what you see is what you get.
Is HughesNet faster than DSL?
In some cases, yes, HughesNet can be faster than DSL service from companies like AT&T. The catch here, again, is the latency and data caps. Because the price is high relative to the amount of data you can use, we only recommend HughesNet (or competitor Exede) for customers who don't have a wired option at their address. In almost all cases DSL is better for streamers and gamers since it has higher data caps and less "lag," even if the download speeds might be slower. This isn't unique to HughesNet, of course — other satellite internet providers, like Viasat, have the same issue.
Is Satellite Internet good for gaming?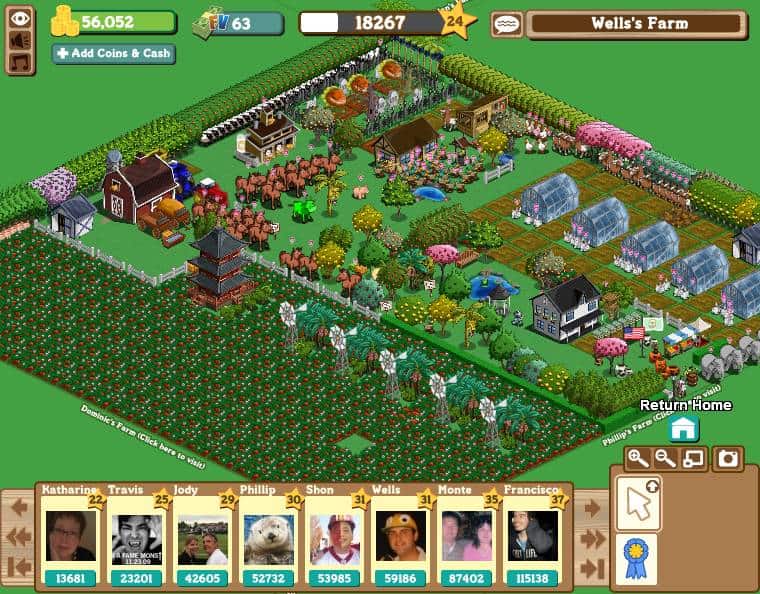 Unfortunately, satellite Internet is not a good choice for gaming due to the high latency of around 600–800ms. This "lag" is caused by the long-distance your data has to cross wirelessly — around 44,000 miles round trip between your home, their Gen5 satellite, and the source of your data!
Essentially, unless you're talking about low-key "Facebook games" like Farmville or Words With Friends, you'll be stuck behind the curve even if the image quality looks fine. First-person shooters or massively multiplayer games are likely to be either very challenging or unplayable, although users we spoke to have had mixed results with some titles on Steam.
Download sizes are another point of concern, as many modern games require downloads ranging from 15GB to 100GB or more in size. This is obviously not possible with current HughesNet data plans. Needless to say, real-time upload-intensive applications like Twitch aren't really compatible with satellite Internet, either.
Where is HughesNet Available?
One of the unique advantages of satellite internet technology is the wide service area. According to HughesNet, as long as your home has a clear view of the southern sky, you should be able to enjoy service from anywhere in the mainland United States.
Limited options are also available in Alaska, Puerto Rico, Brazil, and Colombia.
HughesNet Installation Options and Installation Fees
Because HughesNet relies on a satellite dish to deliver internet, installation is a little more involved than it is with Cable companies. While you may be able to set things up on your own with traditional ISPs, HughesNet installation requires a professional. (That said, it's usually free assuming you rent the equipment.)
When signing up for a plan, you're given the option to either rent or buy your equipment. Buying the equipment outright will run you around $450. That seems expensive, but keep in mind that contracts with HughesNet are two years minimum. When you factor in the monthly fee and the lease activation, renting is only around $10 more expensive over two years.
Since the price difference is minimal and leased equipment includes maintenance and upgrades, we recommend that most customers rent.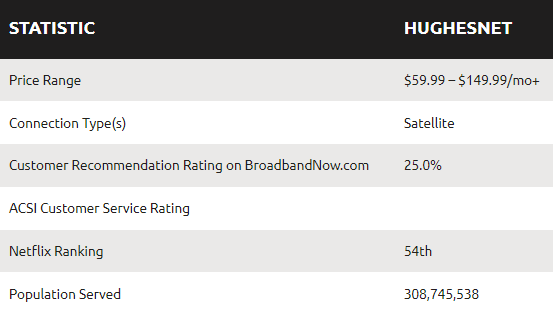 HughesNet Modem and Router "Gateway"
The gateway included with HughesNet Gen 5 service is the HT2000W Wi-Fi Modem. In general, this gateway is powerful but pretty standard in terms of features. There are, however, options for parental controls, allowing you to adjust internet access on certain devices and block URLs.
Like most newer Wi-Fi routers, it creates separate 2.4 GHz and 5 GHz bands. This is useful for putting newer devices on the faster 5 GHz network to take advantage of the latest and greatest home network speeds.
You do have the option to use your own modem, but the monthly rental fee from leasing the satellite will not be reduced. Still, it's a nice option to have if you already have your own equipment or you've decided to buy the satellite dish outright.
Top Takeaways for HughesNet shoppers
The Good: Rural Availability
On a positive note, rural availability with a HughesNet satellite connection is as good as it gets. Because the only requirement for service is a "clear view of the southern sky", you'll be able to get service in pretty much any location in the U.S.
While satellite service like HughesNet can't compete with traditional providers in terms of service and value, it provides high-speed access to homeowners who otherwise would be left high and dry.
The Bad: Early Termination Fees
As mentioned above, contracts with HughesNet are a minimum of two years. Unfortunately, if you cancel your contract early, you'll be stuck with quite a hefty charge (up to $400). While early termination fees are generally pretty expensive, they're exceptionally high with HughesNet.
It's important to consider whether you're willing to make the commitment to stick with the provider for that period of time. Canceling early can cost you a fee that's almost as expensive as an entire contract worth of service.
Conclusion: HughesNet is a lifeline for rural customers and delivers above-average satellite speeds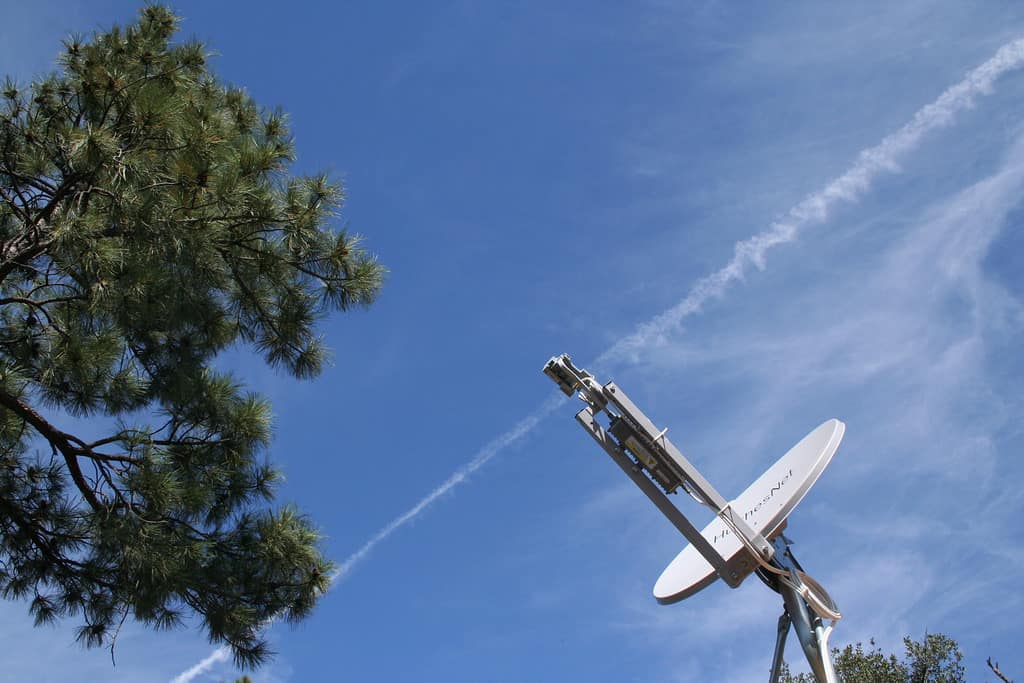 While there are a few notable downsides to a satellite provider like HughesNet, it definitely offers a valuable service to customers in remote areas.
With the launch of their new Gen5 satellite, HughesNet is offering speeds that are faster than ever before, and you'll get the same high-speed internet regardless of which data plan you choose. If you try the plan out and are unsatisfied, you can return your equipment within 30 days for a refund minus a $100 installation fee.
While satellite providers are commonly trend-resistant, HughesNet has been the exception that proves the rule. In fact, they recently announced plans to launch a 100 Mbps satellite service in the near future.
Overall, HughesNet provides a valuable service and is one of the better satellite providers out there. If your options for internet service are limited, they're definitely a provider worth considering.