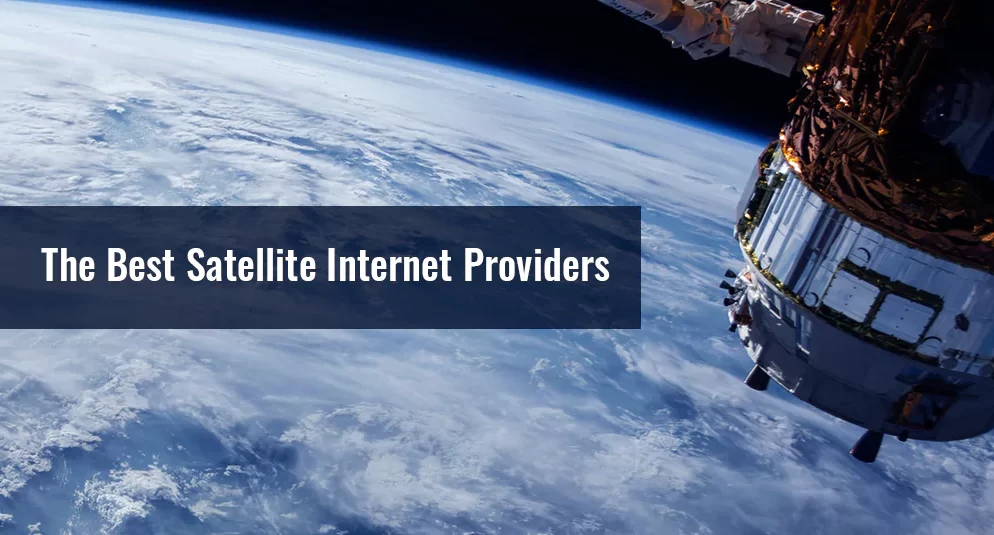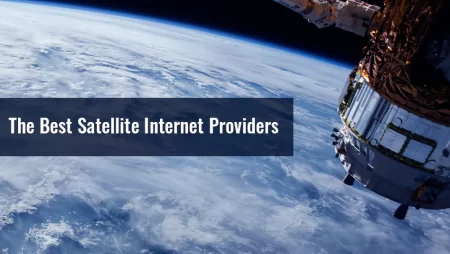 Our content is reader-supported. If you click on our links, we may earn a commission.
HughesNet satellite internet has more than 1 million active users, making it the largest provider of satellite internet connectivity in the world. To join them, all you need is a clear view of the southern sky and one of the available HughesNet internet plans. But is HughesNet internet really the best choice for you considering that alternatives like Elon Musk's Starlink exist? Let's find out!
HughesNet Internet Plans and Pricing
The table below lists all HughesNet internet packages that are available at the time of writing this review: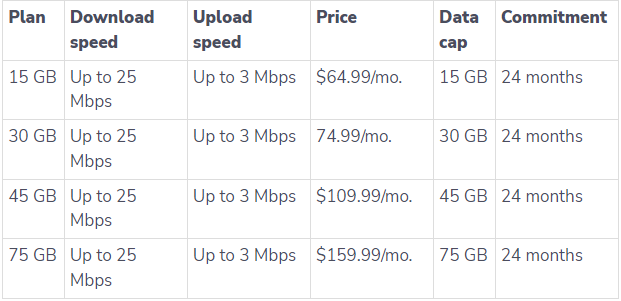 As the table above shows, HughesNet internet prices start at $64.99 a month, and they go up to $159.99 a month. What the table doesn't show are equipment costs. It costs either $15 every month or $450 once to obtain the equipment necessary to establish a satellite internet connection.
The four available plans include identical maximum download and upload speeds, but each lets you download a different amount of data before bandwidth throttling kicks in and your connection slows down to 1-3 Mbps.
With the least expensive plan, you can download only 15 GB every month, and that's really not much considering that one hour of Netflix in high-definition uses around 3 GB of data. Even the most expensive plan isn't particularly generous, giving you just 75 GB of data to get by with every month. It's worth noting that all plans come with extra 50 GB of data per month during off-peak hours (2am-8am), so it's a good idea to take advantage of them by scheduling your downloads and uploads accordingly.
Starlink customers are much better off in this regard because they can download an unlimited amount of data without ever having to worry about bandwidth throttling. At least HughesNet helps customers track their data usage using the HughesNet app (available for iOS and Android).
HughesNet internet speeds are at best good enough for web browsing, email, instant messaging, and light remote work. As is the case with all satellite Internet services, bad weather can bring your speeds down to a crawl, and you can expect your latency to always be too high for online gaming and sometimes even audio/video chatting.
How to speed up HughesNet internet? You can improve your speeds by finding the optimal spot for your HughesNet router using NetSpot.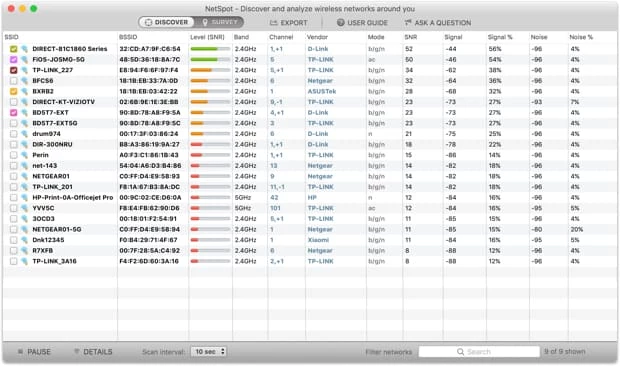 The wireless network analyzer can also help you determine the best HughesNet WiFi band to ensure the least amount of signal interference possible. You can then run a HughesNet speed test to verify the results.
HughesNet Internet Coverage
HughesNet internet services are available in the following locations: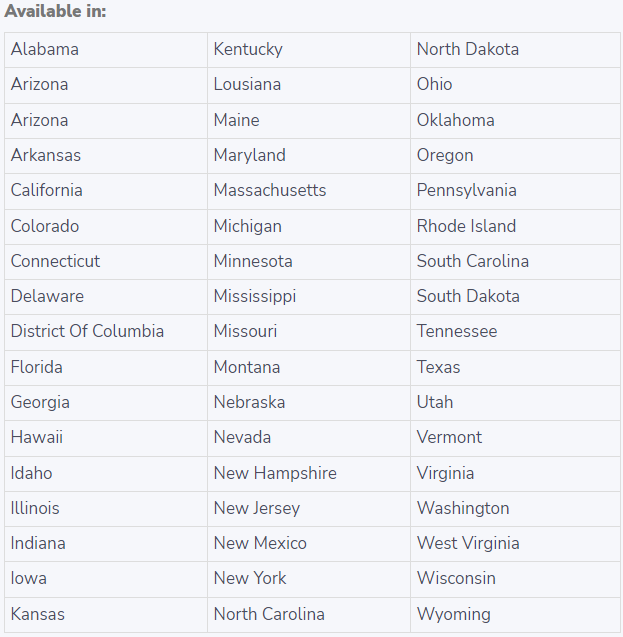 In other words, HughesNet satellite broadband service is available anywhere in the United States, including Alaska, Hawaii, and Puerto Rico.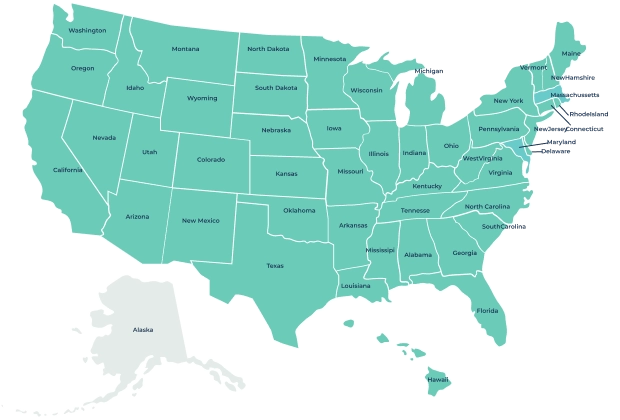 All you need is the necessary networking equipment and a clear view of the sky. Most people install their satellite dish on the roof, but you can also place it in your garden or anywhere else on your property.
If you have a business and are interested in satellite internet as your main internet connection or for backup purposes, then we recommend you visit the HughesNet satellite for business landing page for more information.
HughesNet Internet Fees & Bonuses
To become a HughesNet customer, you have to sign a two-year service contract. The good news is that your price will stay the same for the entire duration of the service contract. If you decide to cancel your contract early, it will cost you at least $85.
As we've already explained, all HughesNet customers have to either purchase or lease a satellite antenna and a modem for $15 every month or a single payment of $450. If you intend to stay with the provider for more than 30 months, then it's more cost-effective to purchase the equipment outright.
Those who decide to lease the equipment also have to pay a $99 activation fee, so that's another reason to buy your equipment outright if you plan on staying with the satellite internet provider for a while.
HughesNet customers can take advantage of the HughesNet Voice VoIP offering for a feature-rich phone service delivered via satellite internet. HughesNet Voice prices start at $19.99 per month, and features like Call Waiting, Caller ID, Call Forwarding, and Unlimited Calling in the domestic US and Canada are included for free.
Also worth mentioning is the option to purchase the NortonTM 360 Deluxe antivirus and security software through HughesNet, with prices starting at $5.99. The software includes real-time threat protection, parental controls, cloud backup capabilities, and other useful features.
HughesNet Customer Service & Satisfaction
You can get in touch with HughesNet's customer support by:
Dialing the HughesNet customer service number: +1-866-482-1777
Sending an email message
Visiting your local HughesNet authorized retailer
Opening the online support center
Posting a question on HughesNet support forums
Messaging the company on Facebook
Sending a Twitter DM to @HughesNet
HughesNet internet customer service is rated 62 out of 100 in the 2020–2021 American Customer Satisfaction Index (ACSI) report. The industry average is 65 out of 100, so HughesNet isn't doing too bad, but it certainly doesn't deserve much praise either.
Summary
HughesNet is a good option for people living in rural areas where fiber or cable internet isn't available. As long as you can get by with slower download and upload speeds and fairly restrictive monthly data caps, you should be happy with your decision to go with HughesNet, and you certainly won't run into any mid-contract surprises of the unpleasant kind.
That said, we recommend you at least consider Elon Musk's Starlink because it offers unlimited data and faster download and upload speeds for similar prices.
FAQ
Is HughesNet good for Netflix?
You need a download speed of at least 3 Mbps for standard streaming and 5 Mbps for high-definition streaming, and HughesNet plans can reach up to 25 Mbps, so the satellite internet service is theoretically suitable for Netflix.
Is HughesNet considered high-speed internet?
Yes, HughesNet is considered a high speed internet service, but the speeds it delivers pale in comparison with high-speed fiber and cable internet services.
How do I check my HughesNet signal strength?
You can check y our HughesNet signal strength using a wireless signal analyzer like NetSpot (available for Windows and macOS).
How do I contact HughesNet customer service?
You can contact HughesNet customer service by calling 866-482-1777, sending an email message, or starting a live chat session, among other options.
Does HughesNet provide WiFi plans?
There are no dedicated HughesNet WiFi plans, but all customers receive a WiFi-enabled router.