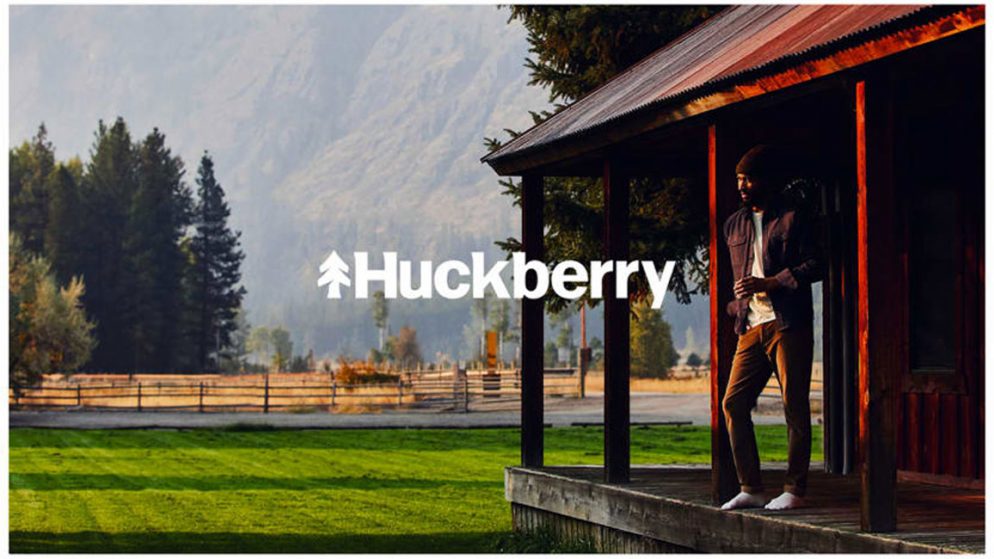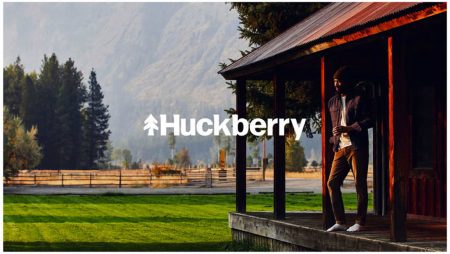 Our content is reader-supported. If you click on our links, we may earn a commission.
Huckberry is an online retailer that offers a curated selection of outdoor gear, apparel, and lifestyle products. The company was founded in 2011 with the goal of providing customers with unique and high-quality products that are perfect for outdoor adventures, travel, and everyday use. Some of the products that Huckberry offers include clothing, footwear, camping gear, and accessories from a variety of popular brands. In addition to its online store, Huckberry also publishes a lifestyle magazine that features articles about adventure, travel, and gear.
Product Selection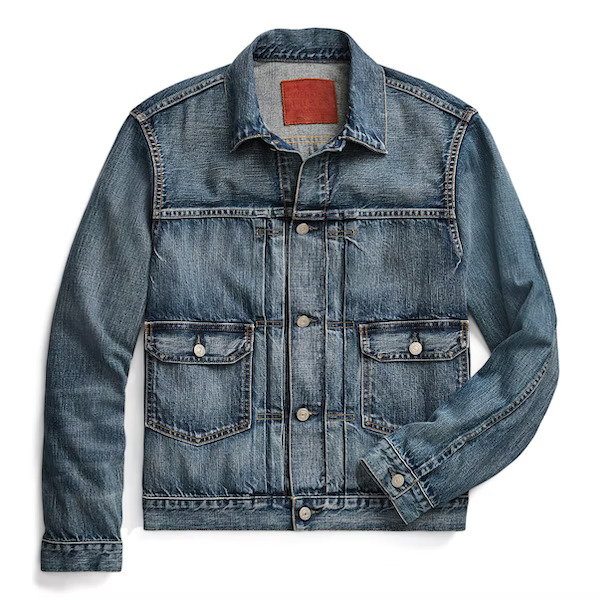 Huckberry is an online retailer that sells a curated selection of clothing, gear, and accessories for men. When it comes to product selection, Huckberry focuses on high-quality, functional, and stylish items that are meant to be used and enjoyed in the great outdoors, as well as in the city. This includes clothing, footwear, bags, watches, outdoor gear, and other accessories. When selecting products, Huckberry takes into consideration the latest trends and customer feedback to ensure that they are offering the best possible products for their audience.
Lifestyle Magazine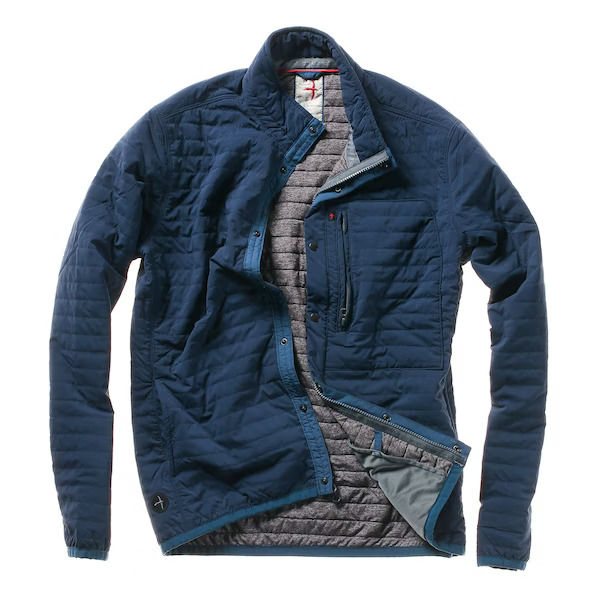 Huckberry's Lifestyle Magazine is a publication that features articles about adventure, travel, and gear. The magazine provides readers with inspiration for their next outdoor adventure, as well as information about the products that Huckberry offers. It is a way for the company to showcase its brand and provide customers with a comprehensive view of the outdoor and adventure lifestyle. The magazine is published online and is free to access for anyone who is interested in outdoor activities, adventure, and travel.
Customer Focus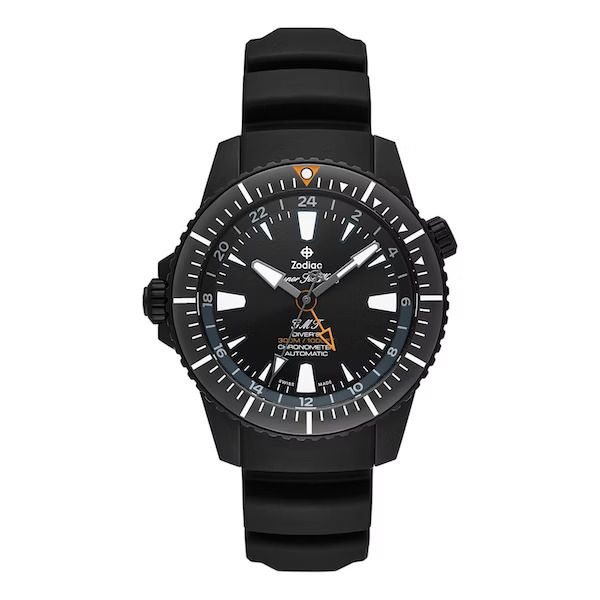 Customer focus is a top priority for Huckberry. The company prides itself on providing personalized recommendations and advice to help customers find the perfect products for their needs. Huckberry's customer service team is available to answer questions and provide guidance, making the shopping experience as seamless as possible. The company also offers easy returns and exchanges, as well as free shipping on orders over a certain amount. Huckberry's focus on customer satisfaction sets it apart from other retailers and helps to build strong relationships with its customers.
Sustainable Practices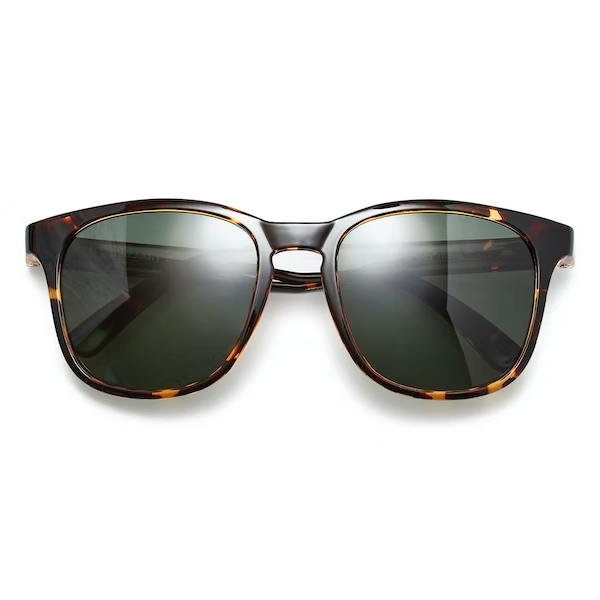 Sustainability is an important aspect of Huckberry's business operations. The company is committed to reducing its environmental impact and works with suppliers and manufacturers to source products that are environmentally friendly and responsibly made. This includes products made from recycled materials, products with low-impact manufacturing processes, and products that promote sustainability. By offering these types of products, Huckberry encourages its customers to make more environmentally conscious choices in their own lives. In addition to sourcing sustainable products, Huckberry also takes steps to reduce its own carbon footprint, such as using energy-efficient systems in its offices and warehouses.
Shop Huckberry Bestsellers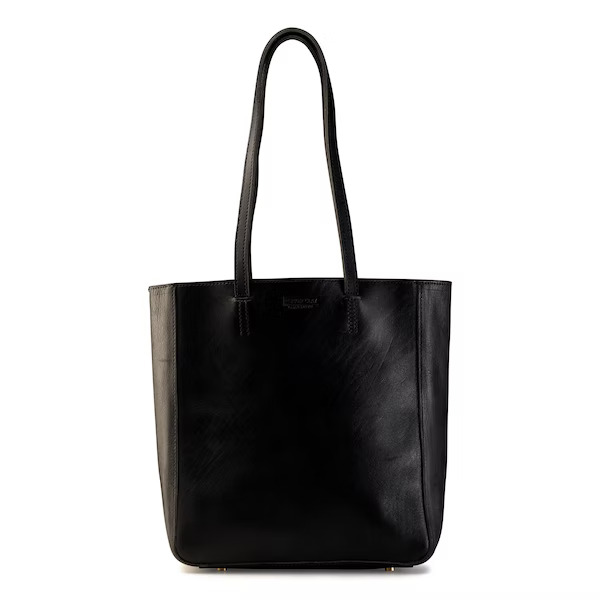 Huckberry's "Bestsellers" section is a collection of the most popular products that are currently available on their website. These products are selected based on customer demand and purchasing patterns. The Bestsellers section is updated regularly to reflect the latest trends and customer preferences. Some of the popular categories in the Bestsellers section may include clothing, footwear, accessories, and camping gear. Shopping Huckberry's Bestsellers is a great way for customers to discover new products and find items that have been tried and tested by other customers. It can also be a useful tool for customers who are unsure about what to buy, as they can browse the top-selling products for inspiration.
Flannel-Lined Waxed Trucker Jacket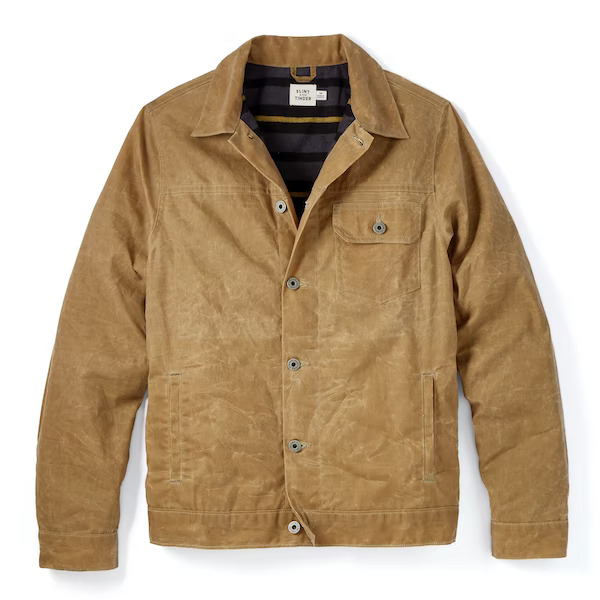 Tough, timeless, and made in the USA, this men's waxed canvas jacket is constructed with a waxed and weather-resistant Martexin 7 oz. sailcloth, which like selvage denim or finely tanned leather, will only get better with age. Every time you hoist a beer, tie your boots, or ride your bike, your movements will lighten the color of the waxed fabric in the creases and bends to create your own unique wear patterns. It's truly a thing of beauty, and why every guy needs a Waxed Trucker in their closet. And unlike most of the other Waxed Truckers on the market, this jacket is soft out of the box, and can even be worn only with a tee underneath since both the body and sleeves are fully lined with soft blanket lining that feels great on the skin. For the price, you simply can't beat the quality, construction, and versatility of this bad boy.
Features
Made in the USA – Cut, sewn, and finished in Los Angeles
Weather-resistant waxed Martexin 7 oz. sailcloth from New Jersey
Waxed on both sides of shell for warmth and insulation
Re-waxable exterior for a lifetime of water-resistance: see our recommended wax here
Body and sleeves fully lined with a soft, striped blanket lining
Interior hanger loop for easy grab-and-go
Interior media pocket
4 Season Glove w/ Wax Coating – Exclusive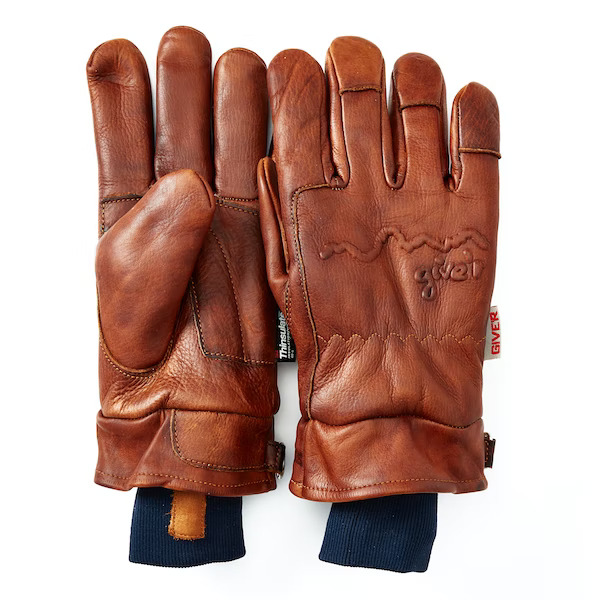 Go ahead, grab that burning log, or even plunge your hands into the mucky snow—just make sure you're wearing the 4 Season Gloves. More than just winter gloves, these year-round work gloves can handle any environment and any temperature. The leather is waxed for maximum waterproofness, and the interior is insulated with lightweight Thinsulate to keep you plenty warm. They should fit a little snug at first, but when you break them in after a couple wears, they'll form to the natural shape of your hand. Just be sure to re-wax them once a year depending on how often you use them to maintain their everything-proof abilities.
Features
Exclusive chestnut colorway that's only available at Huckberry
Reinforced, all-leather gloves that can handle extremes
Hipora membrane is 100% waterproof and breathable
Lined with 40 g Thinsulate™ insulation
Reflective heat shield on the front of hand for extra warmth retention
Ribbed cuff for fit
Finished with an all-natural wax coating
Signature Give'r mountain range detailed on the back each glove
Steel D-Ring for leash attachment and storage
365 Pant – Slim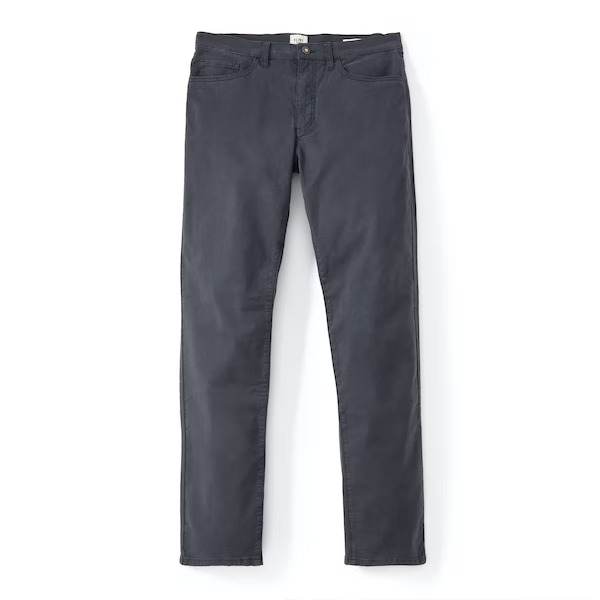 Meet our most popular pants of all time: The 365 Pant. These slim pants combine the look of your favorite tailored chino pants with the stretch of a performance pant. The result? Casual pants so comfortable, you'll want to wear them every damn day of the year. Suited for both work and play, the 365 Slim Pants are primarily made with cotton, which is then reinforced with stretch for extra mobility. Pair 'em with a button up for the office or your favorite tee on weekends—there's no wrong way to wear these versatile, go-anywhere pants.
Features
Cut like a jean, feels like a chino, stretches like a performance pant
Made with 2% spandex for stretch and 98% cotton for softness
Carefully constructed from an 8 oz blended fabric, making it the ideal weight for year-round wear
Fifth front pocket for secure carry
Garment-dyed for a soft, comfortable fit right out of the box
Zipper fly
Preshrunk
10-Year Full Zip Hoodie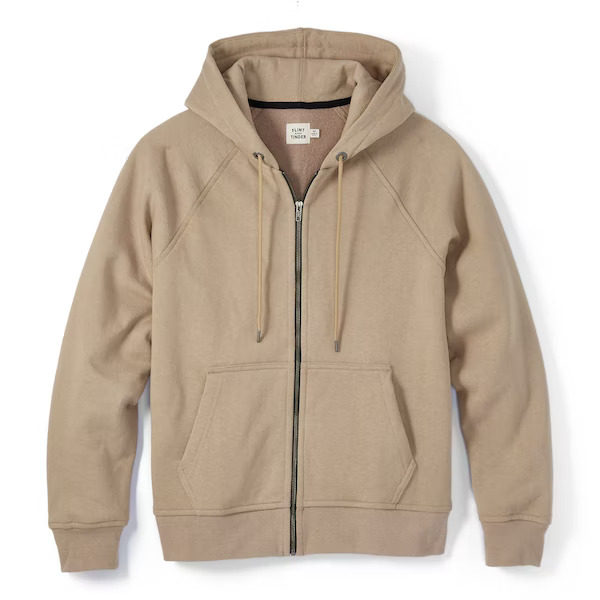 The 10-Year Hoodie is a truly American product, passing through the hands of 20+ American workers on its journey to your doorstep. The uncompromising construction of this comfy zip up men's hoodie starts with a beefy 23 oz fleece from South Carolina, heavy-duty zippers from Georgia and twill tape from Philadelphia—all expertly cut, sewn and washed in Los Angeles. It's the best hoodie we've ever worn, and it'll just keep getting better—softer with wear and guaranteed for a decade. And you'll love the fit. We guarantee it.
Features
Structured and flattering fit
Double-lined hood keeps out the cold
Secret inside media pocket for your phone or wallet
Metal hardware and metal-tipped drawcords
Each reinforced seam carefully considered for durability
Sturdy yet insanely soft and comfortable fabric
Guaranteed for a decade of wear
Quilted Tanker Jacket – Exclusive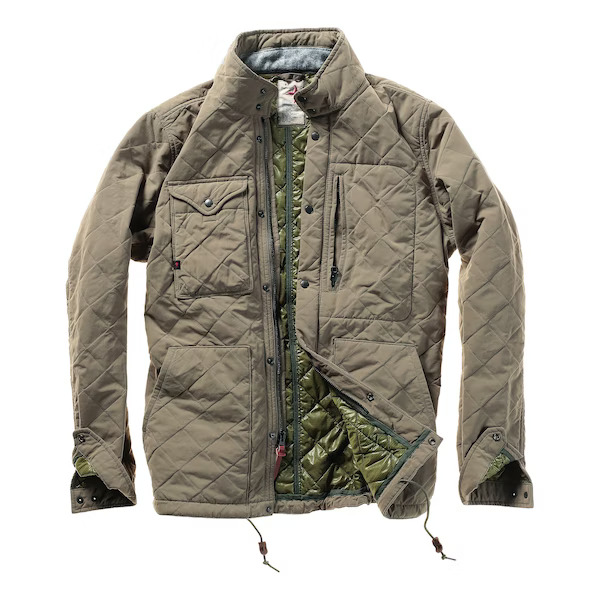 Originally donned by armored vehicle crewmen in WWII, the tanker jacket has earned a spot in menswear history thanks to its perfect merging of well-tailored style and supreme functionality. The Relwen Quilted Tanker features a quilted interior with next-level warmth and a hardy exterior that offers plenty of water-resistance for all types of inclement weather. Wear this quilted jacket over a flannel or tee and pair it with jeans and a pair of boots for a look that's as timeless as the tanker jacket itself.
Features
A warm and quilted tanker-style jacket with a water resistant shell
Outer shell made from a woven nylon-cotton blend with a peached finish for a velvet-like feel
Recycled poly fill and box quilting add substantial warmth
Secure zippered pocket at the left chest is oversized for larger gear
Right chest pocket with snap flap closure zip chest pocket keeps your valuables secure
Dual quilted utility pockets at the hip add extra warmth and EDC storage
Clean-finish interior with bound seam construction for comfort and durability
Zippered front closure with overlapping snap closure for added protection from the elements
Upright collar with dual snaps helps retain warmth
Finished with black-oxidized, copper-plated brass snaps
Garment washed for added softness
Huckberry x Xtratuf Mossy Oak Deck Boot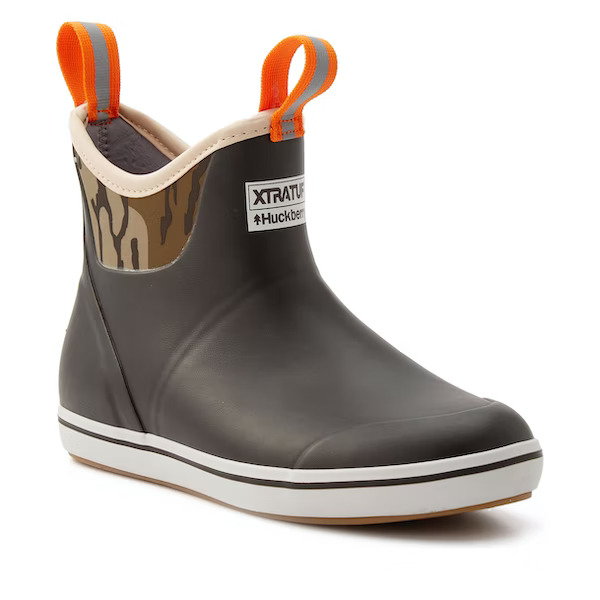 What cowboy boots are to Texans, what flip flops are to Hawaiians, and what Bean Boots are to Mainers, Xtratufs are to the residents of our 49th state. Why? Because Alaska has some of the wettest, most treacherous land on the continent and these boots in particular are tough enough to keep you dry and on your feet no matter how screwy the weather gets. This pair is a lightweight update to Xtratuf's classic style, packing all the performance of the original into a lower-profile, city-ready men's rain boot design.
Features
Exclusive Huckberry Mossy Oak Bottomland Camo colorway, only available here
100% waterproof men's rain boots
Signature chevron sole stays grippy, even in the wettest conditions
Low-cut design and pull tabs for easy on and off
Highly flexible construction for increased range of motion
Lightweight Xpresscool lining made with moisture-wicking neoprene keeps your feet cool and dry for all-day comfort
Windzip Jacket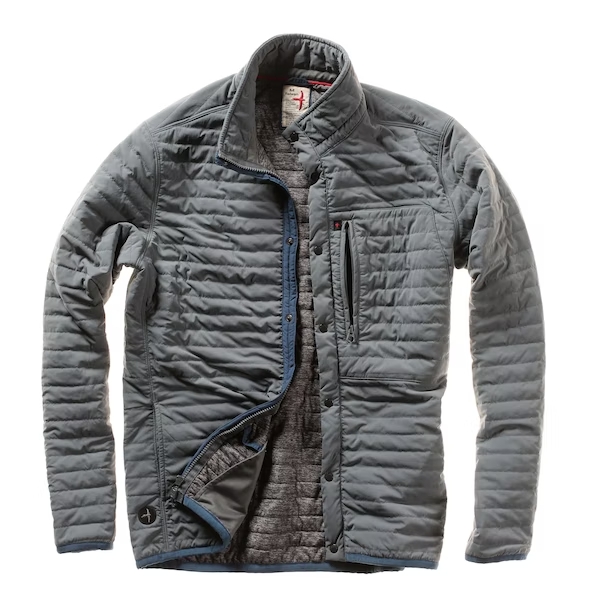 For everyday wear in the chillier months, you can't go wrong with the Windzip Jacket—whether you're layering it or throwing it over a t-shirt. The lightweight, water resistant jacket is inspired by the functionality of classic outdoor gear and infused with sturdy heritage details. It's a down-alternative jacket with modern technical performance, and tried-and-true comfort you'll swear by every day.
Features
Breathable yet water-resistant exterior is ideal for any weather
Exterior built from a nylon and spandex blend for just the right amount of stretch
Stuffed with a dense, 60 gram down-alternative filling
Tall stand-up collar of double layer quilted material for additional warmth
Hidden on-seam hand pockets are lined with soft brushed tricot
Deep chest pocket with zip closure
Dual closure—snap placket and zip front—offer extra protection from the elements
Black oxidized Relwen-branded hardware throughout
Lycra bound hem and cuffs for a functional clean finish
Bitflex Chelsea Boot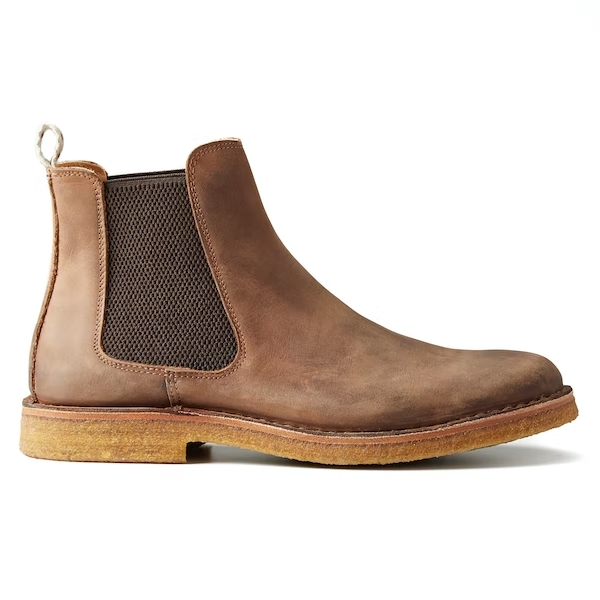 Chelsea boots got their name from a stylish neighborhood in London where they were popular in the '50s and '60s. But this pair isn't from London—it hails from a low-key Italian workshop that we consider one of the best kept secrets in footwear. Handmade in Northern Italy by a family that's been making boots for six generations, these slip-on (SLIP-ON!) boots are eco-friendly, handsome as hell, and represent the best value on the market.
They're one of our favorite styles of men's boots because they're as comfortable as walking on a cloud, and they look damn good. But don't take our word for it. As the team at GQ said, "Just about every stylish guy we know right now is rocking a pair of slip-on suede Chelsea boots. They're rock 'n' roll and kind of elegant at the same time, a mix that no other shoe in your footwear arsenal would be able to claim."
Features
Exclusive beeswax nubuck leather available only at Huckberry
Iconic Chelsea boot style
Environmentally responsible construction
Soft, supple nubuck leather from Europe that ages beautifully
Ergonomic footbed
100% natural crepe rubber soles feel like walking on a cloud
You can oil them yourself with vegetable or mink oil or send them into a shoe repair shop or cobbler to have them professionally oiled to achieve a darker color
Handmade in Northern Italy by the same family for six generations
Windzip Hoodie – Exclusive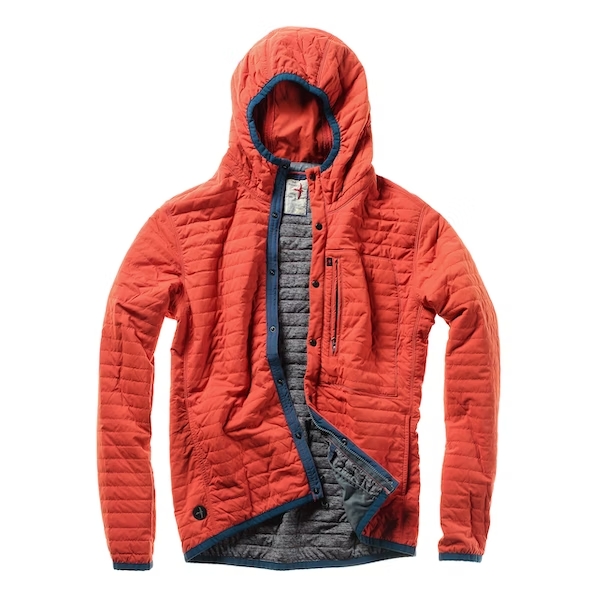 Brands like Relwen are the reason we get excited about heritage gear. Each careful stitch is made with the goal of creating something useful, something that lasts, and something with classic style. That way, when you open your closet five, ten, twenty years from now, you'll have a lineup of reliable clothes that look damn good and are with you for the long haul. To live up to that tradition, Relwen makes pieces like the Windzip Hoodie—which could be the slickest jacket they've ever made. It's warm, it's lightweight, and just downright cool. Call this guy up from the bullpen and he'll be your starter in no time.
Features
Custom colorway that's only available at Huckberry
Breathable yet water-resistant exterior is ideal for any weather
Exterior built from a nylon and spandex blend for just the right amount of stretch
Stuffed with a dense, 60 gram down-alternative filling
Three-panel fitted hood to lock in warmth
Hidden on-seam hand pockets are lined with soft brushed tricot
Deep chest pocket with zip closure
Dual closure—snap placket and zip front—offer extra protection from the elements
Black oxidized Relwen-branded hardware throughout
Lycra bound hem, cuffs, and hood for a functional clean finish
Bath Bundle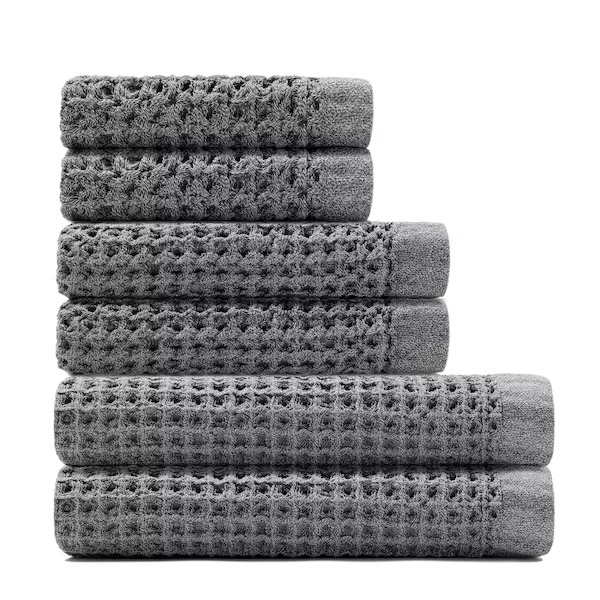 Chances are, you're familiar with the smell of musty, forever-damp towels that remind you of a locker room or your bachelor pad bathroom. That's where Onsen's unique waffle weave design comes in, allowing towels to dry remarkably fast and remain fresh, shower after shower. Textured in feel and soft on the skin, the long-staple cotton build allows for ample absorbency that's tough to find with overly plush terry fabric towels. Lean, clean, and plenty functional, these towels are truly one-of-a-kind.
Features
Complete bath set includes two bath towels, two hand towels and two face towels
Oversize waffle weave provides superior absorbency and lets the towel dry off quickly, preventing musty smells, mold, and mildew
Designed to feel soft on the skin with a satisfying texture without sacrificing its ability to dry you off and dry itself out
Made from 100% long-staple cotton that's Oeko-Tex certified to adhere to strict environmental standards
Gets softer and softer with every wash
Generously sized
Conclusion
In conclusion, Huckberry is a unique online retailer that offers a carefully curated selection of outdoor gear, apparel, and lifestyle products. With its focus on customer service and sustainability, Huckberry sets itself apart from other retailers and provides customers with a comprehensive shopping experience. The company's Bestsellers section is a great resource for customers who are looking for popular and well-received products, and the Lifestyle Magazine provides inspiration for outdoor adventures and travel. Whether you are an outdoor enthusiast or just looking for stylish and functional products, Huckberry has something for everyone.