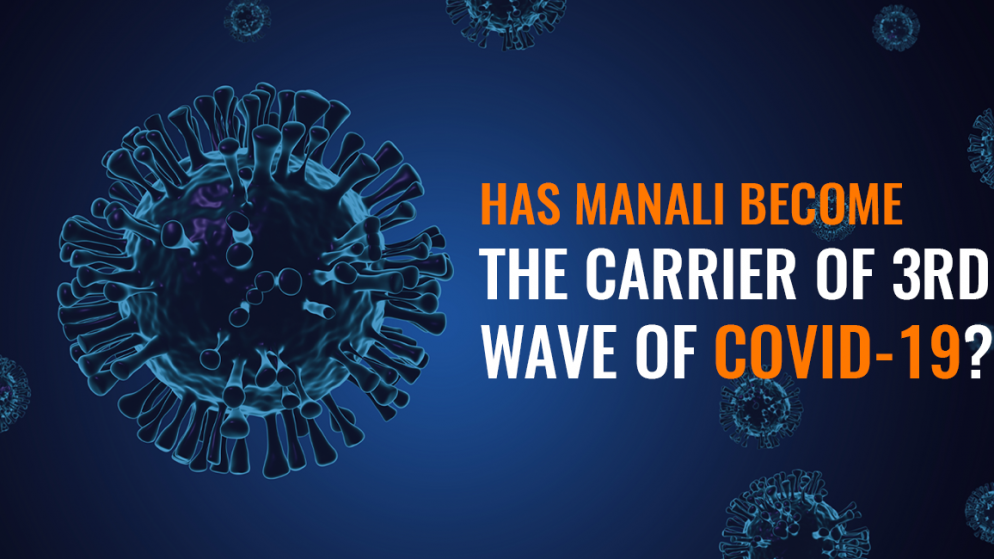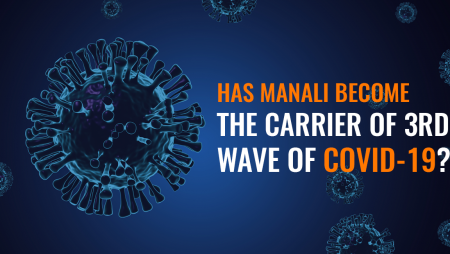 Thousands of tourists are continuing to flock to Himachal Pradesh and Uttarakhand as COVID-19 cases are subsiding steadily in India. The states have opened their gates for tourists and undoubtedly tourists have dropped their guard. Even after continuous waring from experts that 3rd wave of COVID-19 is inevitable.
The arrival of tourists from nearby states shows an inability of the optimum implementation of COVID-19 rules and regulations. This sudden situation has left the locals petrified. But the hoteliers breathe a sigh of relief, as there is hope to make the best out of the remaining tourist season.
Why tourist place like Manali are becoming hotspots for COVID-19 3rd wave?
In June, Himachal Pradesh witnessed 2.57 lakh vehicles entering the state. The circulation of videos of thousands of cars and other vehicles queued at the borders of the state was shocking. This situation occurred immediately after the HP state government opened its gates for tourists across the country.
1.Removal of mandatory RTPCR
The state government of Himachal Pradesh even erased the mandatory RTPCR report obligation. As well as registration on the Cowin portal.
Currently, the situation in the hills is shocking and most of the residents wish to stay behind the doors. The fear of the uncontrollable traffic and disobedient behaviour of some tourists offers an invitation to the third wave of Coronavirus.
On Wednesday, the Union Government caution Himachal Pradesh as Kinnaur, known as an indigenous district and famous tourist attraction, continues to see a positivity rate of more than 30%. The government even conveyed the message of offering flexibilities as well as authorization of tourist activities under serious regulations and caution.
2.Ignoring COVID appropriate behaviour
Things have taken such a serious turn that the Deputy Commissioner of Solan, KritikaKulhari, forced Section 144 along the Ashwani rivulet. The section is imposed around the famous tourist places of Sadhupul near Chail.
There are several reports of celebrators polluting the water bodies in addition to overlooking the COVID precautions. Currently, there is a ban on any kiosks or food joints along the stream. Even on the organization of any kind of picnics or get-togethers.
The rivulet or stream is the main source of drinking water for Solan people which is why dumping wastes in the water is unacceptable and a health hazard.
According to the Mayor of Shimla, Sanjay Chauhan, 'the government is not well-prepared to tackle the third wave of COVID-19. The ignorance of mandatory RTPCR is not a good move.'
One can see similar situations in destinations such as Shimla, Manali, Dalhousie, and even Dharmshala.
The hoteliers even agree to fact that the restrictions are lifted irrationally and there is high risk of spreading corona virus.
3.Large number of tourists gathering at hill stations
The opening of interstate bus services has lead to an upsurge in the tourist's pressure in the state. There are also some reports where tourists are waiting for the Kalka-Shimla heritage train.
VinodPande, a former forest department official explains the situation in Nainital, 'the locals feel terrorized with the ongoing situation. Nainital can be the best case study for 'how tourists and tourism have taken a wrong turn. This has led to illegal construction as well as the entrance of tourists exceeding the handling capacity.'
To Read More About- Top Doctors Safety Tips to Save yourself & Others from Coronavirus