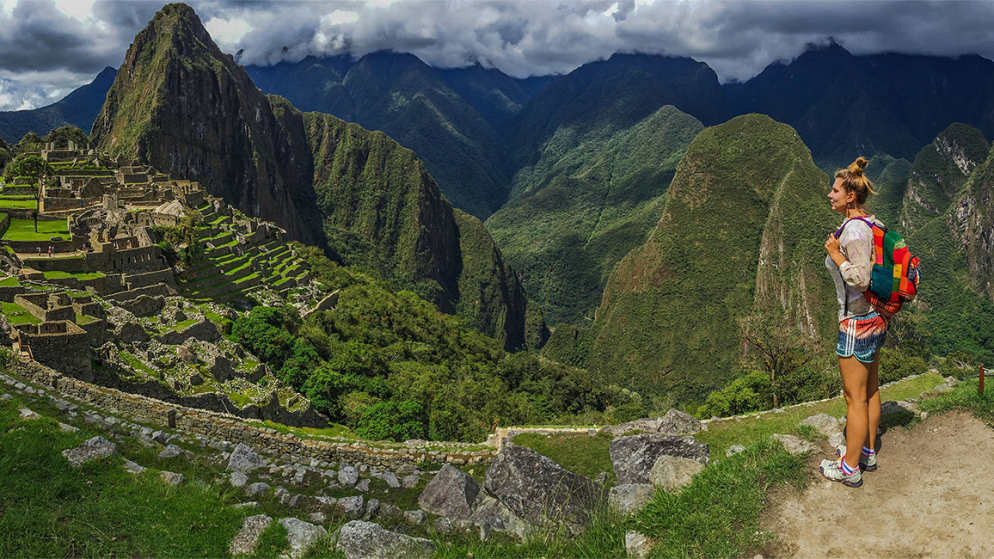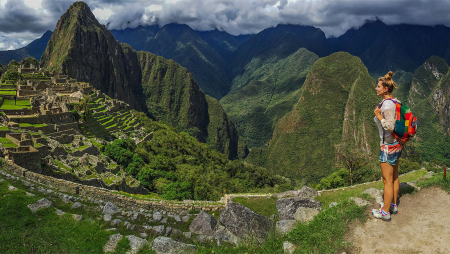 Our content is reader-supported. If you click on our links, we may earn a commission.
They say you don't get rich by earning, but by traveling. The world is like a round canvas that serves you with colorful stories. The story changes in every turn, with unknown alleys, changing faces, and shifting cultures.
However, it all looks dreamy until reality hits you with planning out the trip. Most of us give up on the idea of a trip because who would bear the pain of searching for a tour guide; that one "know it all" resort?
That's when you need a travel agency who would guide you on what to see and how to see. We've reviewed a similar service called edreams, but how about getyourguide?
It gives you the right kind of travel experience with its efficient touring solutions considering your needs. Here is our GetYourGuide review to help you choose the unmissable things in your travel destination. We also talk about what we like and what we don't like about GetYourGuide. Continue on!
What is GetYourGuide?
Getyourguide is an online tour organizing company that thrives all over the globe and operates from germany. It stepped in the journey in 2009 with four enthusiastic classmates johannes reck, tao tao, tobias rein, and martin sieber. The quad started off as local guides and within a decade expanded to what they are now.
You can reach out to getyourguide through their official website or mobile app for android and ios. You can check the right time to travel to your favorite destination, what are the fun things to see and what are the places you cannot miss. Getyourguide gets you covered.
They also serve you with mobile ticketing, discounts and offers on flight bookings, hotel bookings, and an easy cancellation process. Start looking for your tours here!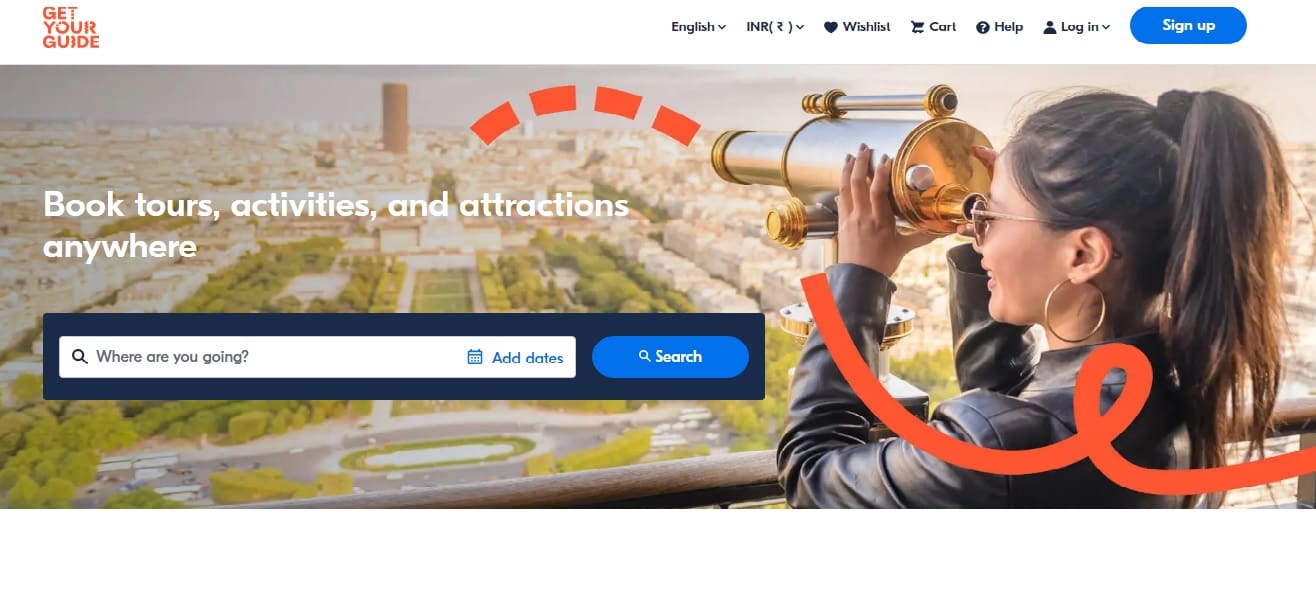 How Does GetYourGuide Work?
Now you might ask how do I join my guide via GetYourGuide or how it works. Well, it works in a pretty simplified manner.
Check if your desired destination is in the list of places where getyourguide has its services.
Then register through their website or download getyourguide app.
Specify your travel destination, dates and enter other specifications like your interests and what kind of places you wish to visit.
Book your activities in advance by selecting from their list and then enter your name, email id, and credit card details.
You can choose the getyourguide coupon and getyourguide promo code to get fun discounts.
Getyourguide offers simplified filter options like activities, cuisines, outdoors, local sightseeing, nightlife, rentals, etc. You can choose according to your preference.
It has different branches like getyourguide australia, getyourguide miami, getyourguide dubai, etc.
You can choose from 25 different languages to choose from getyourguide operations.
What Are The Destinations GetYourGuide Covers?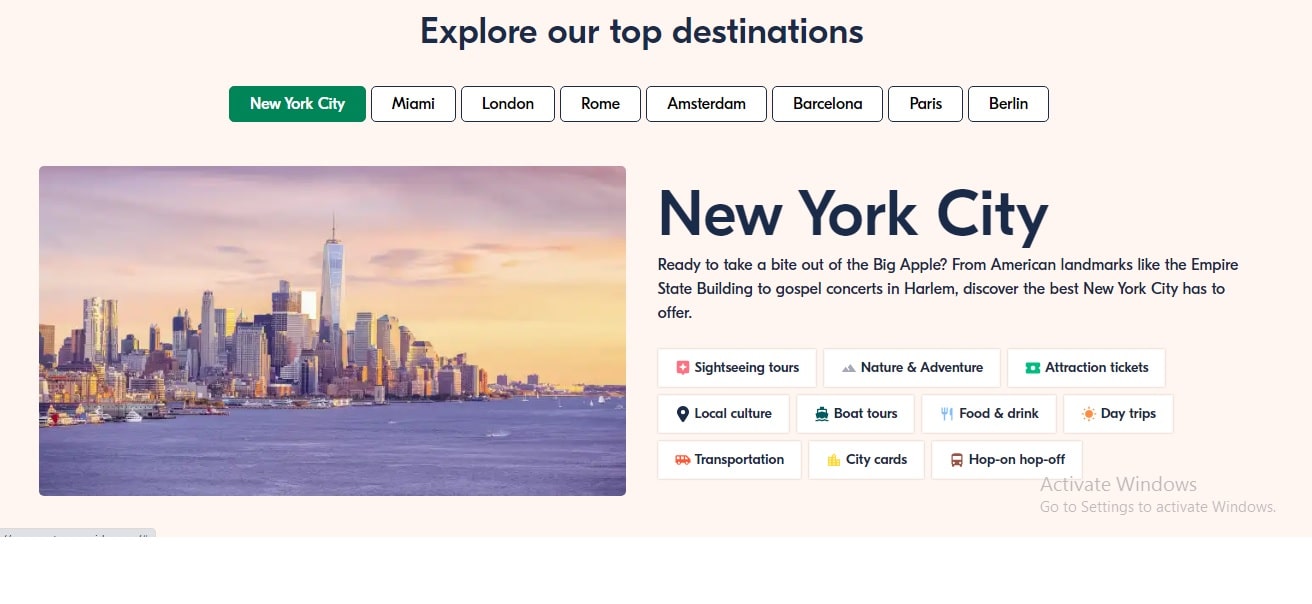 GetYourGuide covers pretty much all the top destinations in the world. So, here are a few of them:
From north america, getyourguide covers: united states, mexico, canada, bahamas, jamaica, panama.
From south america, getyourguide covers: brazil, argentina, uruguay, chile, columbia, ecuador
From south america, getyourguide covers: brazil, argefrom europe, getyourguide covers: italy, germany, poland, france, russia, united kingdomntina, uruguay, chile, columbia, ecuador
From Africa, GetYourGuide Covers: South Africa, Egypt, Morocco, Kenya, Ghana, Zimbabwe
From asia, getyourguide covers: japan, india, china, qatar, singapore, united arab emirates
What's Great About GetYourGuide
GetYourGuide touts wide features with additional perks and benefits, so let's go over them to see what's so great about GetYourGuide! Here's just a few points to showcase the benefits.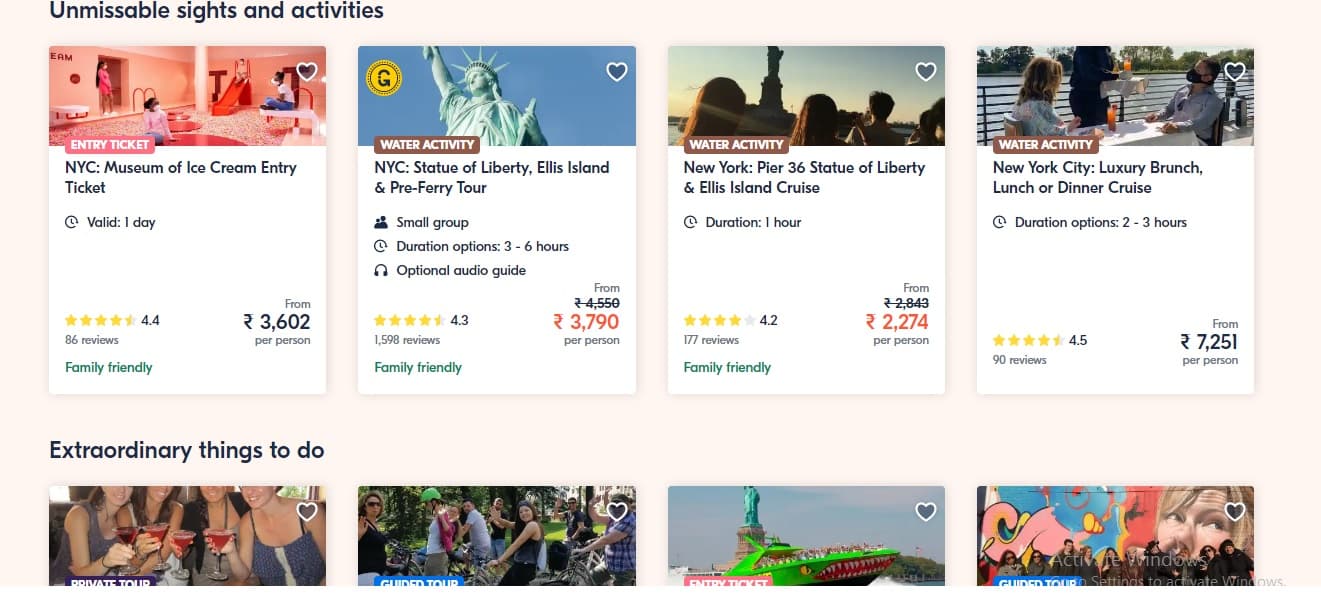 A wide range of activities: getyourguide includes more than 50,000 tours and activities all around the world. They also provide tickets for tourist attractions, city tours, food, and cultural experiences, and many more.
User-Friendly Interface: GetYourGuide makes your booking experience so much enjoyable. It will take no time for you to find and book your tours with a user-friendly and streamlined interface.
Check the customer reviews: it is very important to check the reviews of your bookings. These reviews will help you to understand the experiences people previously had with bookings and activity tours.
Get the tickets your mobile: once you book your tickets, you can directly get them on your mobile instead of getting your tickets printed.
No booking fee: you just have to pay the cost of your tours and activities. Getyourguide doesn't charge any booking fees
Free cancellation: in case you change your plan, getyourguide offers your free cancellation without any hustle. But the offer is valid up to 24 hours before the event.
What's Not So Great About GetYourGuide
We've talked about what's great about getyourguide, but nothing's without flaw. We've combed through getyourguide reviews so you wouldnt have to. Let us discuss the flaws of getyourguide.
One location and multiple tours: getyourguide can showcase one tourist attraction multiple times. It happens mainly because various suppliers offer various touring options and prices for one tourist attraction. Even though it's a good thing because you can choose from multiple options, it can also confuse people.
Confusion in meeting point: at times, the meeting point can get very confusing. However, it is not getyourguide's fault since the tour organizer didn't explain the description properly.
Many options for tours and sights: since getyourguide offers multiple tours and activities for any city, people often get confused. For people who only want to do the must-do things, getyourguide is not a suitable option.
Not useful for asian tours and sightseeing: getyourguide works fine for european sightseeing. But for asian tours and activities, it is not that useful. It happens mainly because, unlike most asian tours, european tours require pre-booking.
Is GetYourGuide Legit?
We've gone over all of what's great and not so great about GetYourGuide and we're finally arriving at the question of the hour: Is it legit?
But is getyourguide worth it? While their range of activities with zero booking fees provide a great incentive for budget travelers, we recommend you exercise caution and read the terms and conditions before you book the tickets. Getyourguide specifies that it holds no liability for any third-party errors.
Your booking requires your valid email id and proper credit card information. You must fulfill their age criteria of 18 years and above. However, the legitimacy of getyourguide is entirely dependent on individual experiences and activities. So, read the getyourguide reviews of tours or activities before you book yours.
Our Rating: 3.7/5
Free cancellation policy
Variety of activities
No booking fees
Mobile-friendly tickets
Cons:
Numerous poorly described tours
Great only in european countries
Confusing tour logistics