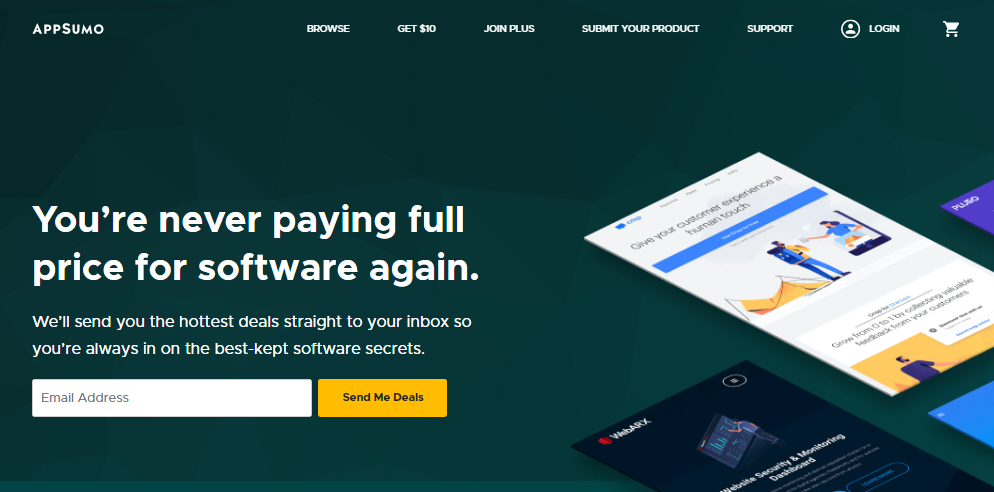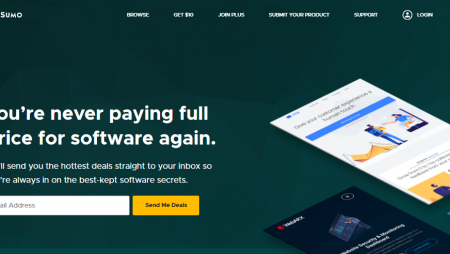 Our content is reader-supported. If you click on our links, we may earn a commission.
Are you looking for something which benefits your business on an extreme level? Well, then there is nothing better than AppSumo. It is a marketplace that offers lifetime software deals to businesses. The marketplace was founded by Noah Kagan and got the market grip within a short span of time. Every week, AppSumo is known to throw deals for its customers on its website. These deals are astonishing as they are capable enough for saving 50%-99% on the purchase of apps.
These deals are the best way to grow your business and be aware of what comes new in the market. AppSumo offers deals like tools to design your website, invoice, or reporting tools. Plus, you can also get tools for social media marketing as well as content marketing.
For additional information, AppSumo works by negotiating deals with the vendors of the applications. There is zero amount of risk while using AppSumo and is completely safe to go for their excellent deals.
How does it actually work?
The marketplace came to fame for its incredible software deals. Before finalizing deals, it actually negotiates them with all the app vendors and sellers to benefit it's customers. By doing this it not only benefits its customers but also the startups, app creators and sellers. In short, it is a win-win situation for both, customers and vendors. The best part is that it is a 100% safe platform for all buyers in the world. One not only gets cheaper deals but also a guarantee of refund for over 60 days from the date of purchase.
Lifetime deals offered by AppSumo

The lifetime deals offered by AppSumo are superior in its quality and brings a lot on the table for entrepreneurs and hackers. All the deals or tools are initially tested and then promoted. You can get up to 70%-99% off on all the deals by AppSumo. Here are some of the best lifetime deals offered them:
ClickMinded – this deal is by Tommy Griffith that was known as the SEO manager for Airbnb.
MissingLettr – this is the tool that is highly beneficial in promoting the content on social media platforms.
Beacon – this is an eBook designer. It helps in creating eBooks even from your WordPress posts.
TechSmith Camtasia Studio – this is one of the ultimate screen recorded tool or application for your business.
Stencil – a stencil is a tool that is superb in creating excellent graphics in a speedy way.
CloudApp – this is an application for collaboration as well as make notes on the cloud.
Ultimate Addons for Elementor – the tool is great to build a website on WordPress.
Apart from all these deals, AppSumo also provides free deals which you can claim easily. Such deals include StreamSkill, The Clickminded SEO Checklist, and Giving Docs, etc.
These deals are on AppSumo until the codes are not gone. Also, it is hard to find similar deals again because they never come back.
Does AppSumo offer coupon codes?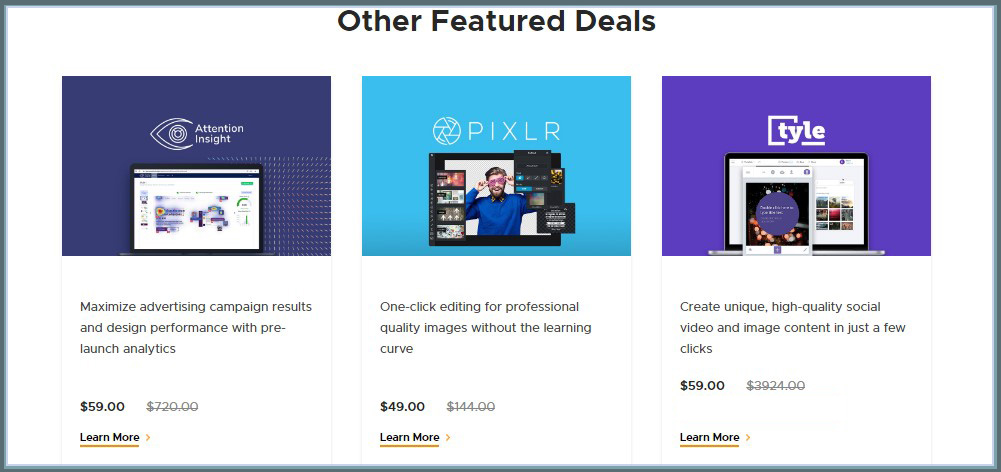 Yes does provide coupon codes. These coupons benefit you with 10% off on your cart initially. The offer is given on terms if some new company joins in or when they are impressed by you as a subscriber. Otherwise, if you are fond of getting 10% off each time then you might require membership with AppSumo Briefcase and AppSumo Plus.
For AppSumo Plus, you need to pay $99/year and for AppSumo Briefcase you need to pay $49/month.
Conclusion
To sum up the review of AppSumo, it's a no-brainer that it has some of the superior business applications at affordable prices. You definitely can get benefits with its membership offers. As compared to opponents, AppSumo is high in quality and is worthy of your investment. There is zero risk to buyers, and they can get lifetime, free, and some of the jaw-dropping deals round the clock without hunting for them over the Web. Thus, it is nothing short of a one-stop portal to find out best software deals across all prominent business apps and software that will take your business to the next level. Your business can reach new heights without creating a dent in your pocket with AppSumo's highly affordable deals with reliability and guarantee.