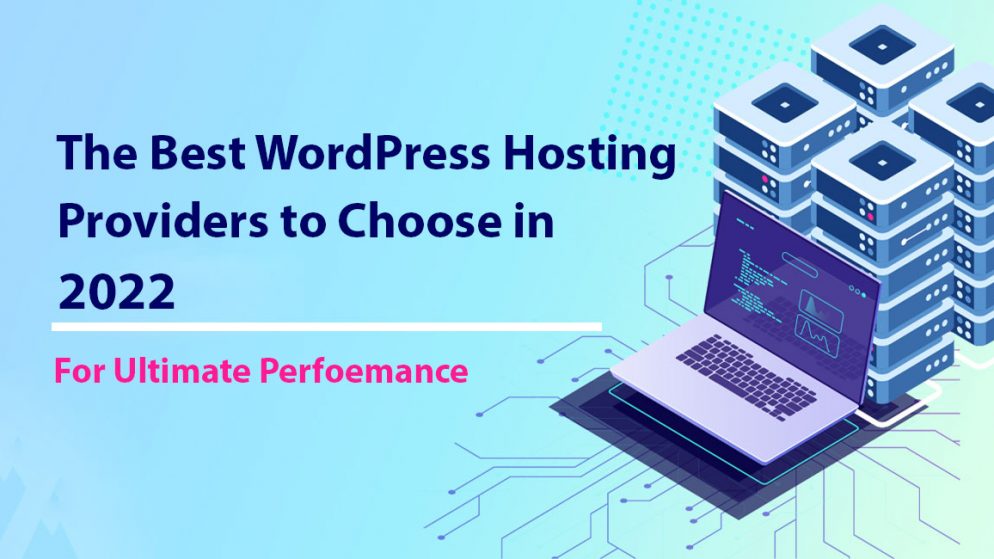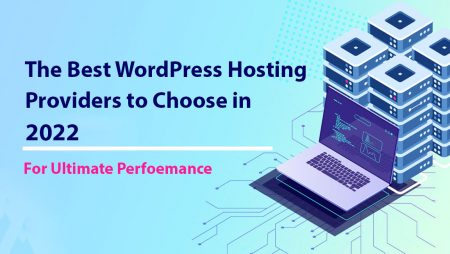 Our content is reader-supported. If you click on our links, we may earn a commission.
Do you have a WordPress website? Are you using the best WordPress hosting provider? If not, then you need to start using it right now. It is not only great for the performance of your WordPress website but also offers amazing management features. No wonder, managing a WordPress website in 2022 can be tough but with the best hosting provider by your side, you can manage as well as maintain the site without needing to allocate new resources.
Knowing the fact that web hosting is the most important component of any successful website, it is indispensable to pay a lot of attention to the web host and it's features to get the best speed, security, reliability, and performance.
Getting your hands on the best WordPress hosting provider in 2022 will only act as a cherry on the cake as it will highly be compatible with your WordPress site, improves the performance of the site, the pre-installed plugins can smoothen the entire process, offers amazing support, premium DNS, high security, one-click staging environments, automatic backups, developer-friendly usage, great scalability, high performance of the website, and much more. You surely don't want to miss all these benefits of a WordPress hosting provider.
Here are the 10 best WordPress hosting providers in 2022 which are mentioned below. Depending on their features, pros, and cons, you can make the right decision for your WordPress website.
SiteGround

The web hosting provider is recommended even by WordPress org. It is one of the best choices which you can make your website. Also, it can smoothen every process related to your WordPress website.
Features – 
Simple installation – This web hosting provider allows you to install WordPress within a few clicks.
Free website transfer – In case you are already using any other WordPress hosting provider, SiteGround allows you to transfer your website without involving any cost.
SuperCacher – This is an amazing feature of SiteGround which caches the website on three levels which ultimately results in fast loading times.
WordPress auto-updater – If you are facing issues with updating your WordPress website then this hosting provider takes care of it without bothering you.
One-click staging – Through this feature, a staged copy of the site can be created within a few clicks. Therefore, it enables editing before moving any new changes to the original site.
Git for WordPress – With SiteGround, you can simply install Git for WordPress for free.
Pros – 
It offers amazing WordPress features.
This tool uses technology like CDNs, SSDs, as well as PHP7.
There are various support options which is beneficial.
The pricing of the SiteGround is also great, which is $3.99/month.
Cons –
The control panel of SiteGround is very basic.
Bluehost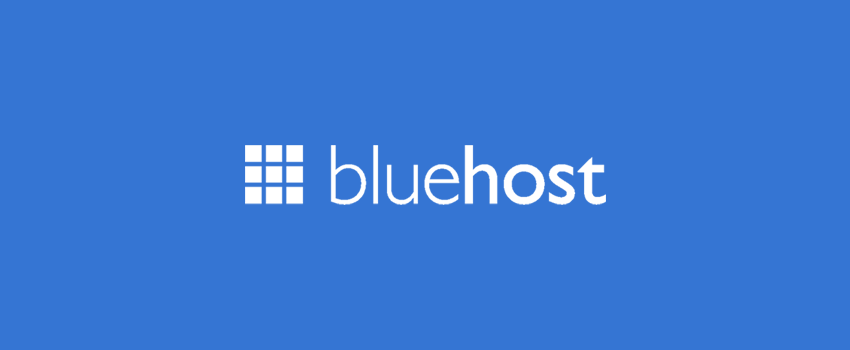 This is another WordPress hosting provider which is recommended by WordPress.org. Bluehost is very nominal and offers the benefit of a free domain name for the initial year. It has amazing things to offer its users.
Features – 
ManageWP integration – This hosting provider offers support for ManageWP which is of five websites included in their basic plan.
The customer control panel of WordPress – Its dashboard is designed by keeping in mind the WordPress users and is simply beautiful.
Support – It offers 24/7 support through live chat as well as phone.
Pros –
Bluehost's support team has great knowledge and offers around-the-clock support to its users.
Every plan has strong as well as scalable hardware.
It includes advanced security features like daily scans.
It's every plan has a free CDN setup.
The hosting provider offers complete support for ManageWP.
Cons – 
The support queues can create issues.
Bluehost's plans are at a higher price point as compared to others.
It takes long page loading times.
WP Engine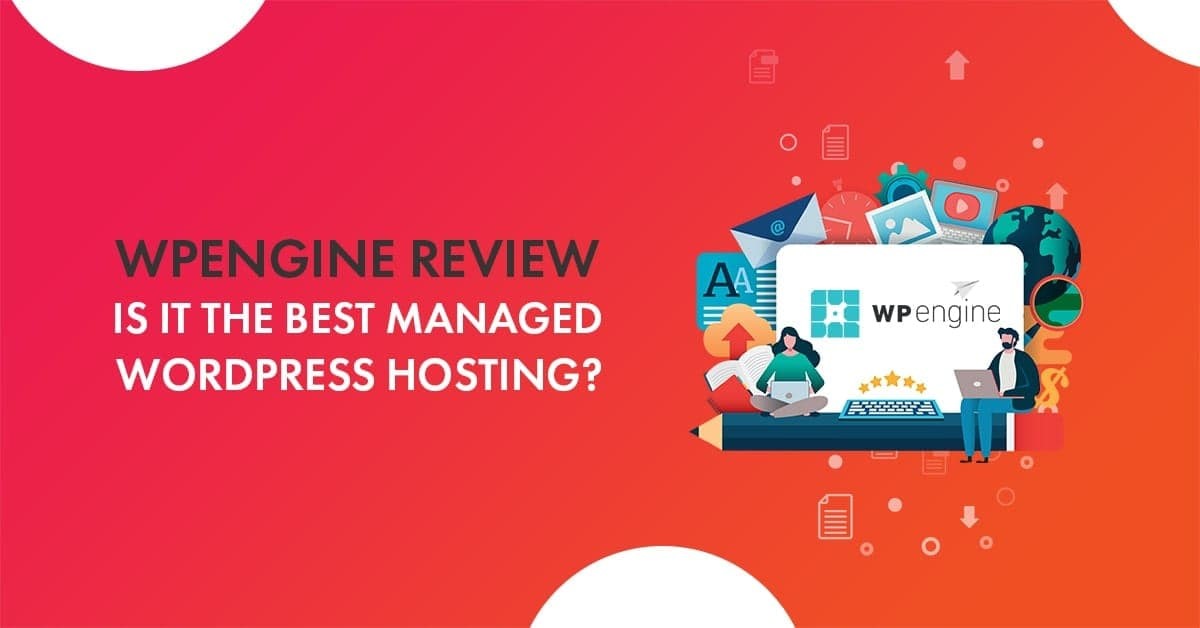 This is a highly popular WordPress hosting provider in the market and is slightly more expensive than any other hosting provider.
Features –
Managed hosting – WP Engine ensures secure and fast loading of the website.
Easy Migration -It offers quick and simple migration from the previous host.
Easy staging – This hosting provider offers support for easy website staging.
Great performance – It offers amazing performance tracking as well as diagnostic options.
Pros – 
It is well-optimized for every WordPress user.
It makes your task easy to manage the website.
The hosting provider offers solid and consistent performance.
It offers dedicated as well as expert support.
Cons – 
This WordPress hosting provider is not meant for everyone as it is slightly expensive.
It offers managed hosting only on shared servers.
Flywheel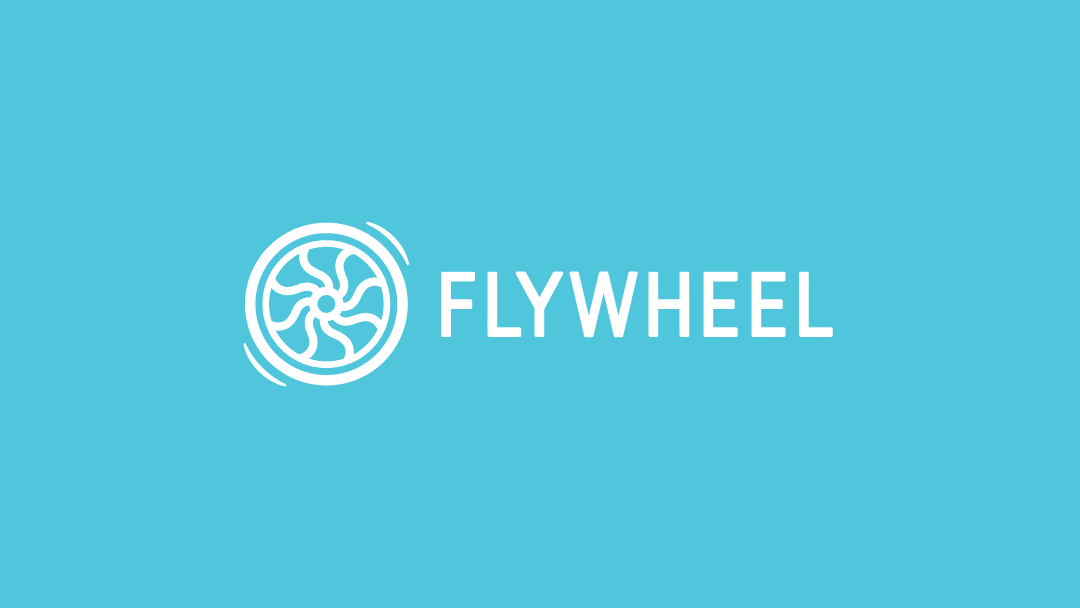 This is a WordPress hosting provider that handles all the heavy tasks for you and offers an easy-to-use panel. Flywheel is a great option for users who don't need robust server power but still want to experience hosting services. Also, it is highly affordable for all.
Features – 
Optimized dashboard – In place of heavy cPanel, every user can get access to a simple dashboard which is great for every WordPress website.
One-clicking staging – Your website can experience a lot of great things using the staging technology offered by Flywheel.
Easy backups – At night your entire WordPress website gets back up and this can offer you some peace of mind.
Amazing security – Keeping your site safe from any attacks or malware is important and this hosting provider takes care of that without any need to go for security plugins.
No manual installations – Its blueprints tool has amazing themes as well as plugins with reusable configurations so that you can auto-install them on your website.
Pros – 
A great option for WordPress-specific options.
It offers amazing support services.
It allows the fast and stable performance of your site.
It has various advanced features for freelancers as well as agencies.
Cons –
It is slightly expensive as compared to others, especially if you want to host various sites.
Kinsta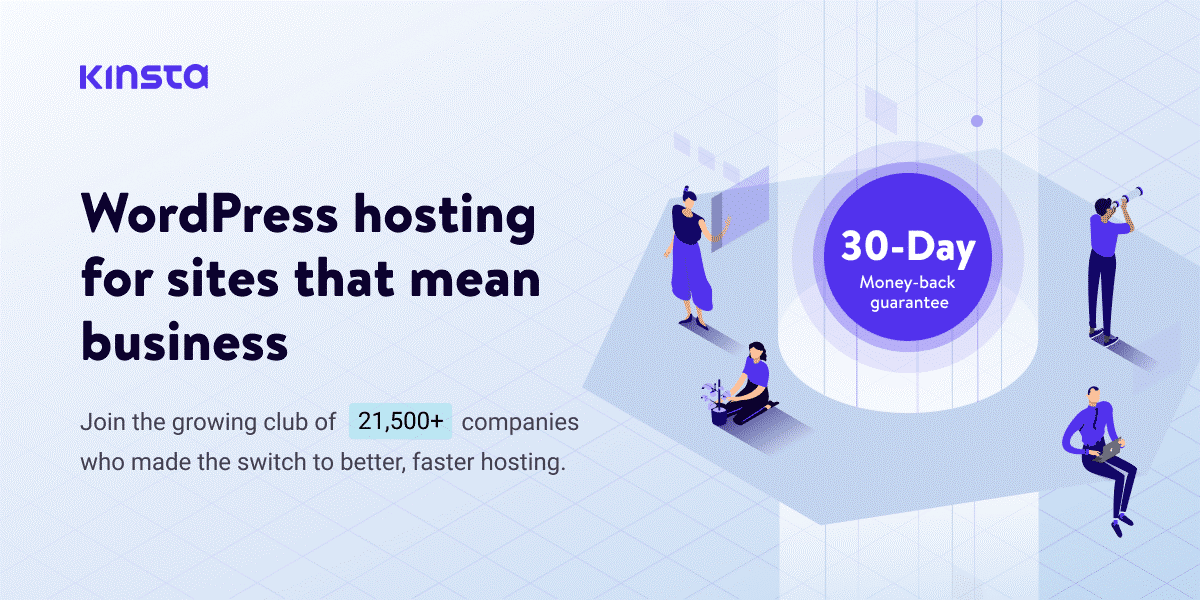 This web hosting provider allows having access to massive data center locations across the globe. It offers amazing performance and scalability for the new and growing WordPress websites.
Features – 
Custom dashboard – It has a custom dashboard that allows you to see your website stats as well as the analytics.
Daily backups – With Kinsta you don't have to bother much about backups as it manually backs your website.
Staging – Its staging area allows you to test the changes of your website.
Free migration – This WordPress hosting provider allows free and easy migration from SiteGround, Flywheel, and much more.
SSL certificate – It offers a free SSL certificate.
Security features – The hosting provider has various security features like uptime checks as well as Google Cloud firewalls.
Pros – 
It has both basic as well as advanced features.
It offers 24/7 support, functionality, as well as WordPress-specific optimization.
This hosting provider is supported by Google Cloud Platform's premium tier.
It has various scalable plans which can complete your website's needs.
This hosting provider has various performance optimizations which also include an option between 20 global data centers.
Cons – 
This hosting provider is expensive. Even its starter plan won't fit in everyone's budget.
DreamHost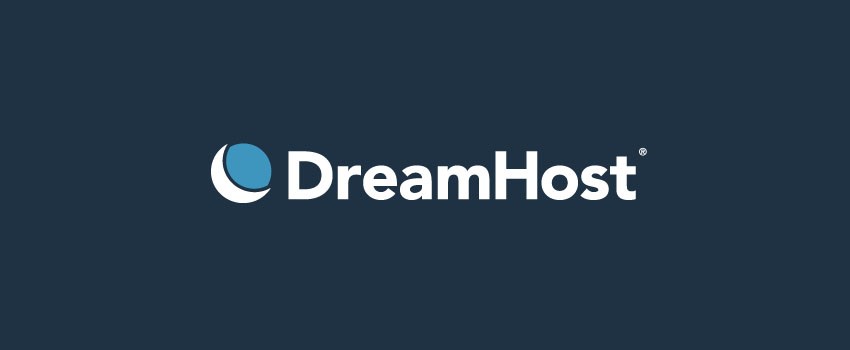 This is a solid option for WordPress hosting providers and has been endorsed by WordPress.org. It offers you 24/7 support, great performance, a simple user panel, and much more.
Features – 
Premium Jetpack version – It allows you to get a free version of premium Jetpack.
Updates – This hosting provider keeps your website updated all the time.
Better security – While using this hosting provider, your website will get set up with Web Application Firewalls which are dual WordPress-optimized.
WordPress pre-installed – It comes with pre-installed WordPress and is all set to go.
Pros –
It offers amazing performance on all the boards.
There are various WordPress-specific features.
You will get to experience customized tools as well as solutions to optimize your website.
It offers knowledgeable support.
Cons – 
It doesn't have any server locations outside the US.
DreamHost is not an affordable WordPress hosting provider.
InMotion Hosting

There are two amazing reasons to choose InMotion hosting. First, it offers great performance, and secondly, it is one of the best and most affordable hosting providers even if you are going for two websites.
Features –
Pre-installed WordPress – This is a great feature that will sort half of your problems.
BoldGrid builder – No wonder every WordPress plan comes up with BoldGrid builder. It is a drag-and-drop builder which is compatible with various WordPress themes.
Amazing free themes – This web hosting provider offers amazing free themes with the subscription plans like restaurant niche, lifestyle niche, etc.
WP-CLI support – Every InMotion installation offers WP-CLI support. This way you can manage your site. It is great for every advanced user.
Pros –
It has decent WordPress-specific features which are great for beginners.
It has various competitive prices and is the cheapest hosting provider you can get.
It offers a fast page loading speed which is great for any site.
It has a great supporting team that acts fast and offers solutions for basic issues.
Cons –
It doesn't have many features for advanced users.
It offers very less performance-boosting features.
For non-US customers, the speed of this hosting provider can get slow.
A2 Hosting

The best thing about A2 hosting is that you can pay for it monthly rather than going in for a year's subscription. Also, it offers working installation for WordPress which is great.
Features –
Optimized installations of WordPress – It offers optimized installations of WordPress which increases the speed as well as security. Also, it allows you to focus on your website's growth instead of taking tension about its performance.
Fast loading sites – It offers fast loading websites which means low bouncing rates and helps the users to have a better experience using the site.
Pros –
A2 Hosting is the quickest WordPress hosting provider that one can have in 2022.
It offers in-depth knowledge for WordPress users.
It has a friendly as well as a supportive team that offers complete knowledge to solve the issues.
It offers migration services for free.
Cons –
It is slightly costly in comparison to entry-level hosting plans.
Hostinger

This WordPress hosting provider is new but has made its name quickly in the market due to its prices. It also has other hosting options like shared, cloud, VPS, dedicated plans, etc.
Features –
Amazing support – It offers 24/7 support in more than 20 languages.
One-click installation – You can install WordPress with just one click.
Free domain name – It offers a free domain name for your WordPress site.
Security – It has amazing security features like daily backups, free SSL certificates, etc.
Unlimited bandwidth – This hosting provider offers you unlimited bandwidth which is amazing.
Pros –
It offers free domain names as well as one-click installation of WordPress.
It has various shared hosting plans at affordable prices.
It offers amazing performance in the US as well as the UK.
It publicly displays the status of the server.
Cons –
You can experience moderate response time when it comes to supporting.
It is uptime is not that reliable.
It offers modest performance results when it comes to locations outside the UK as well as the US.
HostGator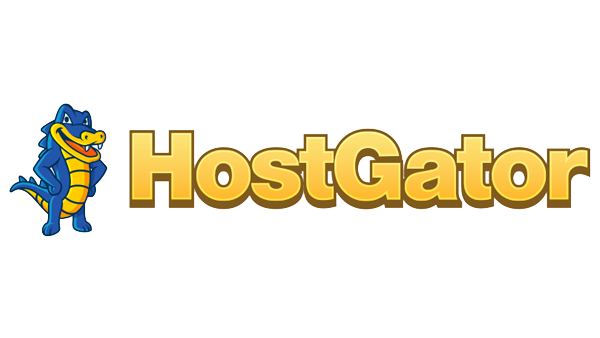 In comparison to all, HostGator is a massive WordPress hosting company. However, there are not many impressive features when it comes to their entry-level plans but you still enjoy using them.
Features –
WordPress migration – It offers free WordPress migration no matter which plans you are opting for.
WordPress themes – It allows you to have access to various themes of WordPress from MOJO.
Auto-backup – This hosting provider has the auto-backup option as well as a single-click website restore option.
SSL certificate – It offers free Secure Sockets Layer certificates.
Pros –
Their support staff is available around the clock and offers good services.
This hosting provider gives temporary scaling options which are great to manage traffic spikes without moving to other costly plans.
It offers help to migrate the WordPress website.
Every plan has access to a global CDN as well as a free SSL certificate.
It is comparatively fast than other hosting providers.
Cons –
The managed WordPress hosting plans of HostGator are slightly light when it comes to advanced features of WordPress.
Endnote
WordPress hosting offers various advantages. It is essential for you and your WordPress website to have the best WordPress hosting provider in 2022. It is only going to land you and your website in a safe place. The above-mentioned WordPress hosting providers are considered best in 2022 and you won't face any difficulty while choosing any one of them. Every detail related to every WordPress hosting provider is mentioned above whether it is about features, pros, or cons. So, we have made it easy for you to select any one of them for your WordPress website.