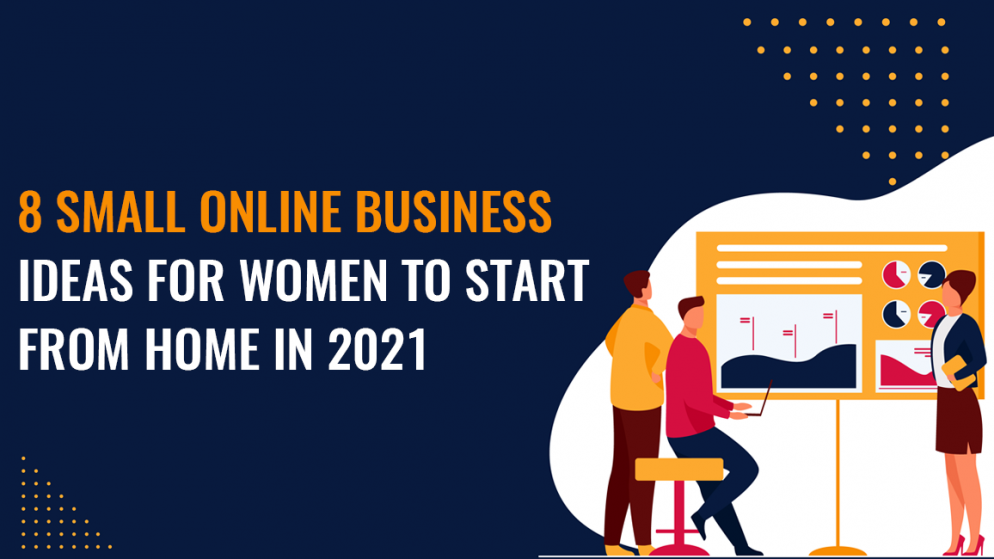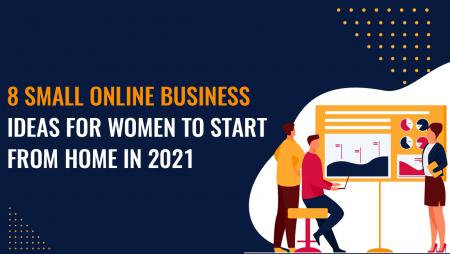 Our content is reader-supported. If you click on our links, we may earn a commission.
This is for all the busy ladies who'd still want to take out time and catch their dreams by keeping their passions alive and soaring.
Women who are caught up with nurturing a family and child might often feel like they're losing their talent by not doing something with it. However there is hope for such women in the field of small online businesses.
Entrepreneurship can often present one with many challenges because of the wide choices it offers and even the motivated women may feel baffled because of the wide ranges presented. But worry no more because we have compiled a collection of options for such women with precise and clever pieces of advice that would really help you either choose better or make some smart moves. So here are 8 small online business ideas for women to start from their comfort of home in 2021.
1.Online Tutoring Business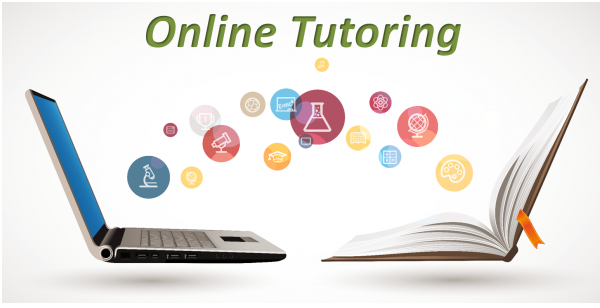 During COVID, online teaching or tutoring has become the way of teaching. Online tutoring industry is one of the major booming industries during the lockdown period. As per various forecasts online tutoring market in India is to grow at a CAGR of 16.40 during the period 2018-2022.
All those women who are passionate about education and love teaching, then it's a right time for you to start your own online tutoring business or to sign up on an already established online platform to get started.
Benefits of online tutoring.
Decide your own working hours.
Teaching online gives you freedom to decide your own working hours whether you want to take your classes in the evening or early morning, on weekends or on weekdays. You can start as per your needs.
In online teaching there is no geographical restriction. You can teach students not just across your country but all around the globe.
Good source of passive income.
Once you have uploaded your complete course, it can be a good source of passive income as you keep earning money afterwards as well.
Work from the comfort of your home
For online tutoring you don't need to travel to a distant place to teach. You can start teaching by recording your classes just from a Smartphone. You just don't save your money but also your time and energy.
A step by step guide to become an online tutor.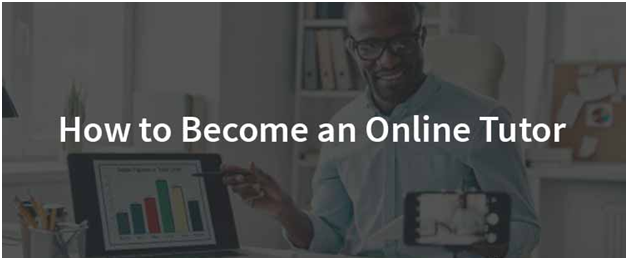 Set your requirements
Choose Your subject as per your interest
Set a specific course pattern
Look for different online platform to teach and sell your course
Update and manage your course regularly
Market your online course on various social media platform
When to start your own business?
You already have established a strong presence in the online tutoring business.
Have a good potential client base.
When you are ready to invest your whole time and energy.
Have a sufficient amount of money to invest.
Have a good marketing strategy.
If you don't want to invest your money and energy then you can start teaching on an online tutoring platform. They already have established a large client base and you can upload your course on their site and it will be a good source of passive income for you. Just don't forget to regularly update your course.
2. Sell handmade products online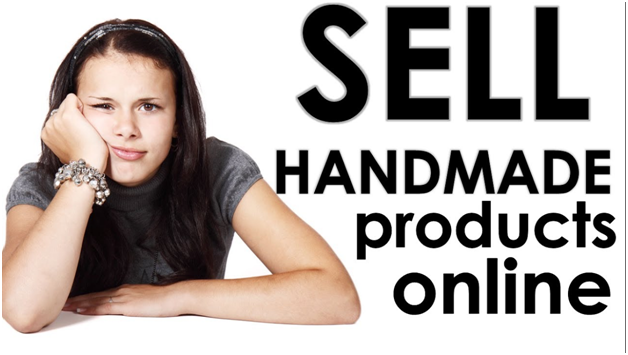 Ever wonder what to do with your creativity? If you should start doing more than making decorative pieces for personal use only? Then you should most certainly try to sell those handmade crafts online. Why wait to monetize all those beautiful jewelleries, frames, or even furniture and so much more by selling them online!
Selling handmade product online is a perfect small home based business for women who want to take out time and follow their passion.
Where to sell your product online?
You can sell your handmade products on third party sites like Amazon, Flipkart, Ebay by making seller accounts and even you can sell through social media platforms like Facebook and Instagram.
There's no doubt that there are online platforms like Amazon and Flipkart but if you don't wish to share your profit, After all who'd better understand the value of what you made and who deserves the profit more than yourself? You can always create your own website and expand your business.
Why to sell your handmade products online?
Sell your products worldwide
Possibility of increasing sales are endless, sites like Amazon and Flipkart has vast reach. Millions of people visit these sites regularly. You can sell your product across your country and globally even, so why restrict your business on the basis of geographical location.
Easy to set up and Lower set up cost
Investment you need to start your business online is actually lower than starting it offline. As your sales system is automated online, you don't need to spend on wages, rent, electricity and on other unnecessary  business costs.
You can get paid support on Amazon and Flipkart for product photography, account management and much more to get your business started in no time and with minimum investment.
Manage your business from anywhere
One of the major benefits of online businesses is there are no geographical restrictions. You can be anywhere in the world and still manage your business. All you need is the internet and a phone.
Sites like Amazon and Flipkart can take care of delivery of your product and manage their returns. If you don't wish them to take care of delivery and return, you can always choose courier services like FedEx, Blue Dart and DHL etc.
3.Provide various services online.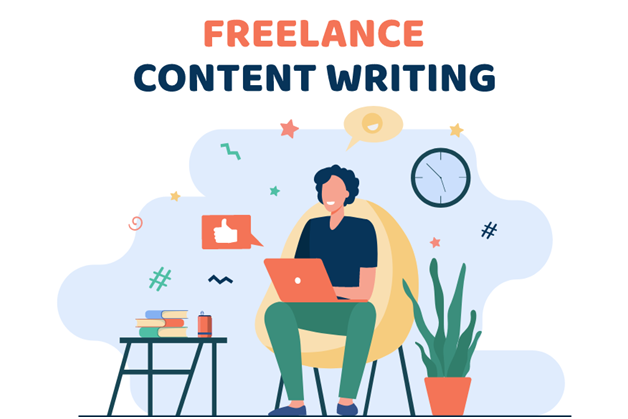 If you can write flawlessly, reader-friendly and engaging content on a variety of topics that attracts traffic online. This is a job for you. This is a high demand and well paid job, you can do it as a freelancer, full –time or part timer. Employers are continuously looking for original content for online marketing purposes.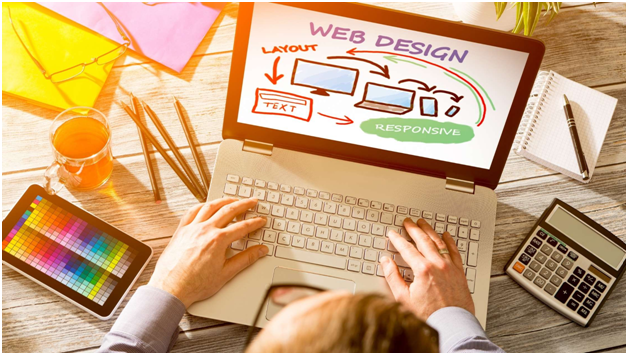 If you have some knowledge of coding and web design, then you can try your hand at web designing. You can easily start as a freelancer by signing up on freelancer work websites like fever.com, upwork.com, freelancer.com, workhire.com etc. As a freelancer, you can improve your writing & expertise over time, and set your own pace.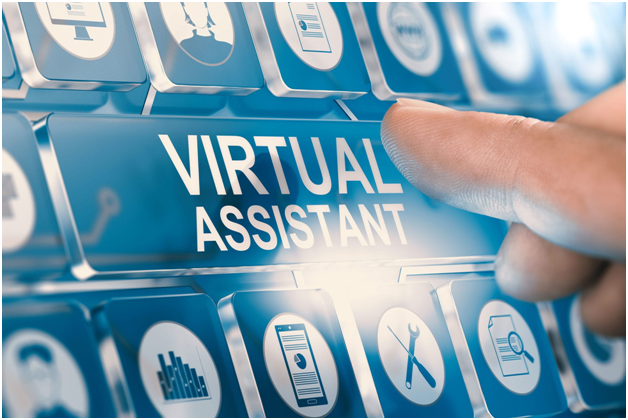 A virtual assistant is someone who provides administrative support and other services like web research, data entry, data collection, managing travels, etc online. Virtual assistants are generally employed by entrepreneurs, online businesses who want a service for a shorter period of time.
4.Cloud Kitchen or Bakery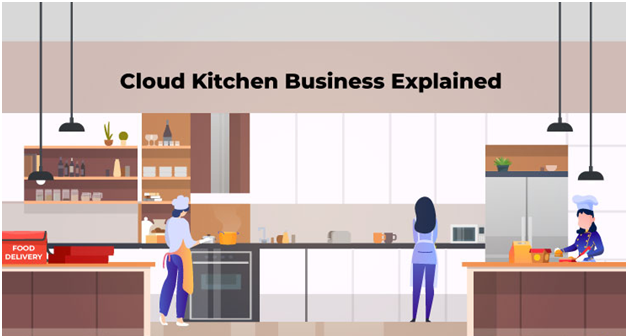 To all the home bakers and chefs, this one's for you. So you have been experimenting a lot in the lockdown and your family has been loving all that you make telling you how you have magic in your hands? Why then keep the magic hidden at home when you can sprinkle it all over your city and beyond?. All the women chefs small cloud kitchen base online business is a perfect opportunity for you.
What are Cloud Kitchen and bakery?
Cloud Kitchen is a new concept in the food business and has created a lot of buzz in the pandemic period. It's an online based food delivering restaurant, there is no dine-in or takeaway facility. You simply need to tie-up with food ordering portals like Swiggy, Zomato, etc or other online platforms for orders.
Why cloud kitchens and bakeries?
Low investment
Easy to expand your business
Easy to start can start from your home
Strong customer relation
Can choose for various services like Tiffin, Weekly or monthly meal.
Can start different brands in one kitchen.
How to start Cloud kitchen and bakery?
You can always start a cloud kitchen right from home but just keep in mind it should have good connectivity for fast delivery.
Creating online customer base
To get more online order tie-ups with all food ordering  platforms like Swiggy, Zomato, Food Panda, Uber Eats,etc as they already have a large number of customer base, it will give you a good start.
In addition to tie-ups with third parties you need to have your own website for online orders and details about your menu, staff, your brand, customer reviews, what you can offer etc.
Start branding your business on social media platforms like Facebook and Instagram to get more customers.
As you don't need to pay high rent, expensive designs and other unnecessary expenses, invest in your packaging as your food should remain fresh and taste good for a longer period of time. Spend time in choosing design and make sure your packaging is innovative; it helps in creating regular customers.
Don't forget to ask for reviews from your customers and if there are negative reviews try to improve in that area. Offer discounts and coupons to regular customers and to drive sales.
5.Open online boutique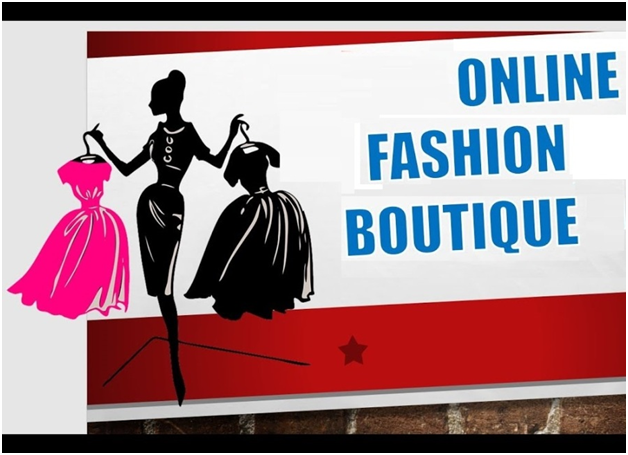 So you get a lot of compliments on the choice of your clothes and love fashion. Wonder what your skills can be put to? How about opening an online boutique? All this sitting idle at home has really boomed online shopping habits among the people and this could be the best time to exploit the market. This is a perfect small online business idea for women who has always dreamt of having there own boutique.
How to start your online boutique?
Choose your product niche
When you are starting an online business, you need to target a small specialized section of the market to establish your brand. When you have gained a strong client base you can always expand your business.
Select your product niche, you are most passionate about. Here are some ideas to help you out.
Clothes
Women and Men Active wear
Plus size women clothes
Women lounge wear
Vintage clothes
Kids clothes
Accessories
Handbags
Hair clips
Handmade scarves
Children shoes
Watches
sunglass
Jewellery
Handmade
Customized
Gold Plated
Select a brand name and logo
Choose your brand name you are absolutely in love with. Just make sure it's unique and easy to spell and pronounce.
Don't worry about logo there are lots of free logo making platforms available on the internet. You just need to enter your brand name and describe what your company does. The AI will create some logos in your selected style.
Decide online platform to sell
You can always take advantage of organic traffic on third party sites like Amazon, eBay to start your business, to see what of your products have the highest sales, and what your target section of the market wants. Also you don't have to worry about delivery and return of your products and they provide secure payment services.
You can sell online by your own ecommerce website if you do not wish to share your profit with third party sites and want to have a little more control. Can get lead traffic on your site from social media platforms like Facebook, Instagram and through affiliate links.
Promote and build your brand
Take advantage of social media platforms, especially visual media like Instagram and Pinterest. You can share visuals of your new arrivals and customers reviews to generate new sales and build trust in your brand. A best place to advertise your products.
6.Sell online personalized gifts.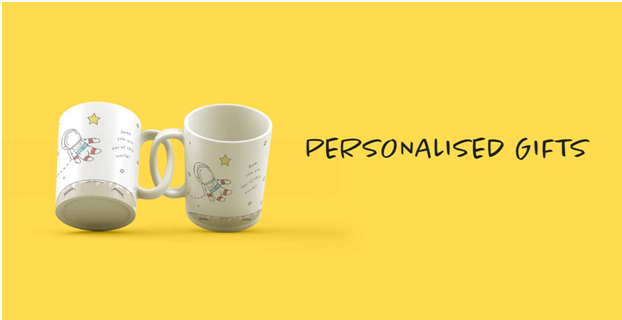 Gone are the days of regular gifts and cards, more and more people are looking for unique and special gifts online for their loved ones. All those women who are creative and innovative and wish to tap this continuously increasing and vast market, you can give this small online business idea a try. There are many options for personalized items like writing, printing, engraving, monogramming etc . Be as innovative as you can. From coffee mugs to crockery sets, T-shirts to bathroom robes, Jewellery to stationery, photo frames to albums, there are endless items that can be personalized.
How to make money by selling personalized gifts?
There are so many items you can personalize like jewellery, clothing, baby products, decorative items, pet products, key chains, mugs, crockery sets etc. You need to select one and to build your expertise and brand around it.
Research about your niche
Try to find out which niche has a good and untapped market with low competition. You are likely to earn more profit and can build a strong client base easily in these niches. It is always good to research whether your product has a market or not  before investing your money.
Identify Machines and Equipment you will need.
Printing Machines
Engraving Machines
Sewing and Computerized Embroidery Machines
Choose where you want to sell them
Third party sites like Amazon, eBay
Through Social Media Platforms like Facebook and Instagram.
Your own ecommerce site
Digital marketing is the heart of online business. Market your products on various social media platforms like Instagram and Facebook to attract attention and to increase your sales. Post lots of images and videos of products and personalized services you provide on social media and your e-commerce site to promote your business.
Share an easy way for your clients to contact you to share personalized details. Encourage your customer to share reviews.
7. Dropshipping Business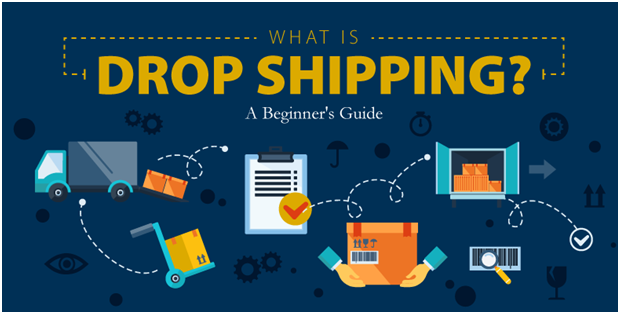 Have you ever thought of starting your own retail business? But don't want to invest large amounts of money in inventories, large offices, hiring huge teams and fear the risk of unsold bulk products. Also don't have the time and resources to handle it. Then dropshipping business model is just for you.
What is Dropshipping?
Dropshipping is a retail fulfillment model where retailers don't need to keep the inventory of products. In simple terms when an order is placed with a retailer, he simply sends details to the wholesaler or manufacturer who ships the product to the customer. Retailer sells a manufacturer's products through his own website, he will be responsible for choosing and marketing those products and setting the price of the product which is profitable for him.
Why choose the Dropshipping business?
Dropshipping model has lower set up cost then traditional retail business as you don't need to stock your products in a warehouse.
When an order is placed, then only the retailer needs to purchase the product from the manufacturer who further ships it. So there is no risk of unsold bulk products in inventory.
As there is no physical place where you store your product and doesn't have responsibility of shipping and replacing defective pieces, you can manage your business from home, café or any other place there is no geographical restriction.
8.Start a consulting business.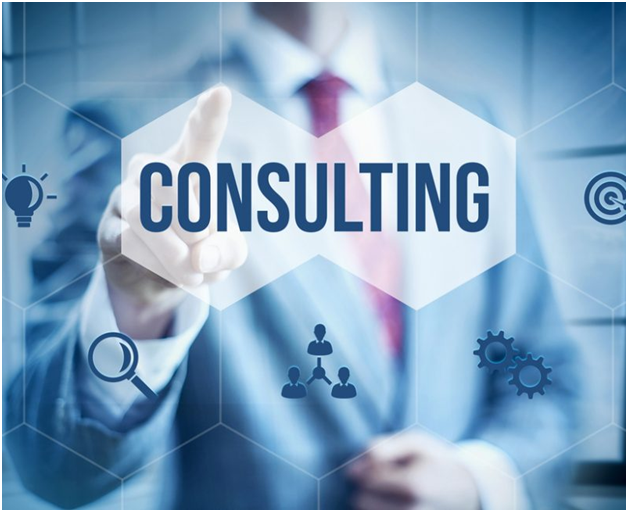 All those women you have worked long enough in a particular field and feel like there experience can be help other people solve there problems. Then you might have what it takes to become a high paid online consultant. As a consultant you need to apply your skills, knowledge, and your expertise to help your clients to solve their problem.
Types of consultants
Small Business Consultant
If you have lots of experience in business and have run a successful business, then why not help young women entrepreneurs get off to a good start in there small online business and advise them on how to run it successfully in the long run.
Online Marketing Consultant
All online businesses need a strong and effective marketing strategy in order to increase their sales and build their brand. If you have experience in marketing  you can help lots of new business owner.
If you can help a small business owner build a strong social media presence to help them build their brand, then this one's for you.
Lawyers or Legal professionals can advise business owners on legal matters.
Someone who can analyse financial account of a business and advises in making financial decisions
Sales consultant
SEO consultant
End Note : Starting your own business is always a good idea. We hope these new and innovative small online business ideas helps passionate women to get started in there endeavour.
To Read More About – 5 Essential Work From Home Official Accessories During Lockdown 2021