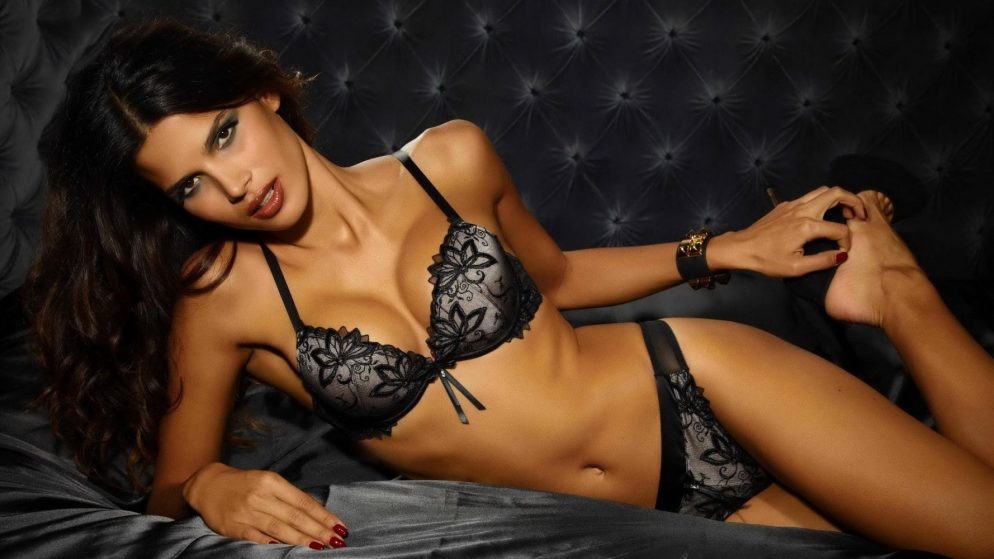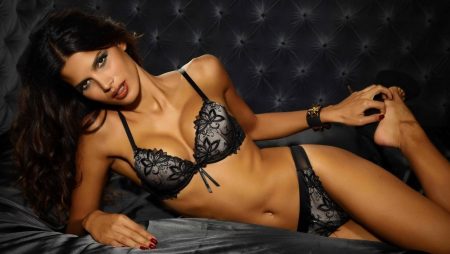 Heads up: Our content is reader-supported. This page includes affiliate links. If you click and purchase, I may receive a small commission at no extra cost to you.
**This post contains affiliate links. If you use these links to buy something we may earn a commission.** Thanks
Yandy is an online clothing retailer that was founded in 2005 by the brothers – Chad and Evan Horstman. The company started by selling only lingerie. The years that followed saw expansion into costumes, swimwear, sexy dresses and more.
Yandy goes with the tagline "own your sexy". According to it, every woman has the right to own her sexy; and its mission is to "empower every woman to accept their sensuality in its physical, mental, emotional, and healthful facets". How does it do this? It's well known that lingerie plays a role in every woman's personal story. So, Yandy commits to providing lingerie that ranges from basic intimates to ultra sexy.
Yandy claims to be the "#1 site for sexy apparel." There are many online clothing retailers, but what sets Yandy apart from the rest?
Does Yandy have the variety and quality that will make it worthwhile to use the store for your online purchases? If it does have the product; what about its service? Does Yandy offer top service that we'll expect of the ideal online store (such as fast delivery, easy returns, effective customer service, etc)? In the first place, is Yandy legit, or is it just another scam online store?
Yes, Yandy is legit. It is not a scam because they will never steal your money or credit details. And you will get the items you ordered from the website without a problem.
This Yandy review examines Yandy in order to provide the information that will help you answer these questions and more.
Yandy review at a glance
Website: yandy.com
Is a US-based retailer of sexy women's speciality apparel founded in 2005
Its products include everyday intimates, lingerie, swimwear, sexy dresses, sexy costumes, and more
Ships to all US States and internationally
Free shipping is available for the US orders over $70
Unwanted orders will be accepted if returned within 30 days of purchase
Processing of returns is within 3 – 14 days of receipt of the return package
Customer support is available via live chat, email (service@yandy.com), and telephone (1-800-883-0860)
Is Yandy legit?
With fraudsters parading the internet in different guises, except if you make sure to use a legit online store for your online purchases, you may be ripped off. However, determining the legit online store from the many scam stores is not calculus.
One of our first checks for the legit online store is legality. This is because 100% of legal stores are less likely to be scam stores that rip people off. Thankfully, Yandy ticks the legality box. Yandy.com is operated by Yandy LLC which is a 100% legal Company duly registered in the US. Suffice it to say that scam stores do not seek company certifications.
Another check for a legit online store is visibility and industry-wide recognition. This is because the scam stores operate in the shadows. Thankfully, Yandy ticks this visibility box. For example, Yandy pieces have been featured in fashion shows such as the New York Fashion Week, Miami Swim Week, and the Scottsdale Fashion Week. Yandy was also the official swimsuit sponsor for the 2017 Miss USA Pageant, and in that capacity, it provided swimsuits for all the contestants. Suffice it to say that a scam store will not seek the exposure of fashion shows and corporate partnerships.
Another check for a legit online store is the test of time. This is because the scam stores are usually short-lived. Thankfully, Yandy passes this test of time. Being established in 2005 means that Yandy has been operating for over 14 years. Suffice it to say that scam stores cannot continue ripping people off for that long. Especially in this information age, it's only a matter of time before any scamming activity is exposed; and such exposure is followed by the disappearance of the store.
Our last check for a legit online store is "fitness for purpose". This is because, when you place an order, you'll want the online store to deliver real products that will be functional. Thankfully, Yandy does deliver real products; and the evidence is that their products are largely functional and fit for purpose.
Being a 100% legal company, having industry-wide recognition, having a long operating record, and having almost always delivered real, functional products, there is no doubt that Yandy is a legit online lingerie store.
Is Yandy safe?
Yandy is safe. A legit store will not rip you off; but if it isn't safe, the sensitive information you share with the store will leak out, and you'll be at the mercy of other online fraudsters. Thus, you need the ideal store to be legit and safe.
In this regard, Yandy says that it "employs industry-leading technologies to store sensitive information and protect it while it transits over the internet". One such security measure is the use of SSL (Secure Sockets Layer) technology on those pages that involve sensitive information such as credit card details. It should be said that SSL is the industry standard for creating a private connection between online sellers and buyers.
With SSL, data is transmitted in a private channel that cuts off unauthorized third parties; and it also uses bank-grade encryption so that even if the data is captured, it cannot be read. With the use of this technical security measure amongst others, it's safe to say that Yandy is safe.
Product
Product Range
The ideal online will be one that has a wide product range. Even niche stores should offer a wide array of products within their niche. First, there is the convenience of getting all your related products in one place. Secondly, it offers cost savings, especially from large order discounts, and one order shipping instead of shipping multiple orders from different stores.
Yandy ticks the box in this regard. It is a sexy women's lingerie store, and it offers the full gamut. As stated earlier, Yandy started exclusively with women's lingerie but grew its product line to include swimwear, costumes, sexy dresses, and more. When shopping on Yandy.com, you'll find two departments – Standard and Plus Size.
The product category you'll find in the Standard department and some of the items you'll find in each category are:
The product categories of the Plus Size department, and the items you'll find in each category, are as follows:
Plus Size Lingerie – Baby dolls, Bedroom Costumes, Body Shapers, Body Stocking, Bodysuits, Bridal Lingerie, Bustiers, Camisole
Sets, Chemises, Corsets, Crotchless Lingerie, Exotic Lingerie, Fishnet Lingerie, Gartered Lingerie, Leather Lingerie, Open Cup
Lingerie, Pajamas & Sleepwear, Robes, Teddies, Vinyl & Latex Lingerie, Waist Cinchers
Plus Size Swimwear – Cover-ups, Mix and Match Swimsuits, One Piece Swimsuits, Sexy Bikinis, Tankinis, Two Piece Swimsuits
Plus Size Bras –Bra Sets, Bralettes, Demi Cup Bras, Padded Bras, Sports Bras
Plus Size Hosiery – Garter Stockings, Pantyhose, Thigh High Stockings
Plus Size Panties – Bikini Panties, Boyshorts, G-Strings, High Waisted Panties, Hipster, Thongs
Plus Size Dresses – Clubwear, Cocktail Dresses, Dancewear Sets
Plus Size Costumes – Alice in Wonderland Costumes, Character Costumes, Fairytale Costumes, French Maid Costumes, Men Costumes, Movie & TV Costume, School Girl Costume, Sexy Animal Costumes, Sexy Cop Costumes, Sexy Nurse Costumes, Sexy Sports Costumes, Sexy Witch Costumes
Plus Size Clothing – Active wear, Halter Tops, Rompers, Shorts, Skirts, Tops
It's clear that Yandy caters to women of all ages, sizes, and shapes. You only need to be a woman and want to feel sexy. You'll find that Yandy has one of the largest varieties of lingerie and sexy apparel. The vast collection of sexy apparel means that with Yandy you can be sexy in and outside the bedroom.
If you'll want to gift someone a Yandy piece but don't know what will excite the person, you don't need to fret. You can simply purchase a Yandy Gift Card. The gift cards are available in the traditional plastic cards (which will be mailed to your house address) and in the electronic format (which are sent via e-mail).
Product Quality
Product quality is even more important than product range. You'll want the legit online store to hold quality items so that whatever your order will not fail to meet the quality expectations.
Thankfully, Yandy does well in this regard. With products like Yandy offers, the elements of quality are functionality, comfort, and durability. The apparel should be made from good materials, and well made, and should not give way only after a few uses. You'll also want the item to serve its purpose (make you feel sexy and all), and you should feel comfortable in them. The evidence shows that Yandy products tick these boxes.
What evidence? With any product, the voice of the customers is the voice of God. So the evidence is what actual customers who have bought from Yandy have to say about the quality of products. Yes, we didn't even bother to check customers' reviews on the Yandy website; because we know that self-published reviews are always biased. Rather, we looked at top independent customers' review platforms such as trustpilot.com and sitejabber.com.
Yandy had an average rating (by 424 reviewers) of 7.7/ 10 on trustpilot.com; and an average rating (by 265 reviewers) of 3.1/ 5 on sitejabber.com. Many of the reviewers on both platforms lauded the quality of their orders. Specifically, you'll find comments like "very lovely lingerie", "great quality", "items are of very good quality material", "fits perfectly and looks amazing", "a very satisfied customer", and more.
However, this is not to say that there are no negative reviews. You'll find a few customers unsatisfied with their order. In fact, it's virtually impossible not to find one. However, the few poor quality complaints are like drops in the ocean of positive reviews of quality. Thus, Yandy comes out as largely offering good quality products.
Pricing and Related Policies
Pricing
You won't want to pay over the tops for any item. Thus, the ideal online store should have products that are reasonably priced.
In this regard, Yandy says it is the largest online retailer of affordable run-way inspired lingerie, etc. Thankfully, a look at the prices of products on offer shows that Yandy does not only talk the talk but also walks the walk. Whether it is Fishnet Lace Thigh High Stockings for $3.94, sexy dresses for a little over $5.00, or Teddies and Bodystockings for about $8.00, you'll find "steals" in Yandy.
Yandy holds a humongous amount of products; but in each product section, you'll find prices that are not by any means expensive. Many of the items come out as relatively low and affordable, while some others are so low they are "steals". With many of these exotic sexy "steals" available, the Yandy statement holds true, which is "Buy now or cry later".
However, don't go drooling over these low prices, as some items in Yandy are a bit on the expensive side. For example, the sexy dresses ranged from the low $5.00 to the "a bit on the high" $79.95.
Yandy does not price match. That is, there is no no-lowest price commitment; where the retailer undertakes to give you its merchandise for a price $XYZ lower than it is offered if you can show that a similar product is priced $XYZ in some other store. Also, Yandy does not do a price adjustment. That is, if the price of an item in Yandy drops shortly after your purchase, Yandy will not credit you the price difference. With no price matching or price adjustment, while Yandy prices are in the okay range, the store does not come out as having a commitment to offering the best prices.
Promotions
Having relatively okay prices is good, but being able to pay less than the full price is even better. Promotions allow customers to get items for less than the items' full prices; thus, stores with promotions are appealing.
Yandy does relatively well in this regard. Like every promotion generous online store, the landing page of the Yandy website announces many of its offers. For example, on getting to the page, we were welcomed with a prompt to register for the Yandy e-mail list to get 10% off our first purchase.
Another offer we found was: signup for text alerts by texting Yandy to 300300 and receive a code for knocking off 10% from your next purchase. As you browse the different categories, you'll find various coupons, with some knocking down prices by as much as 80%. There was also a loyalty program which rewards customers for their purchases. For every $10 you spend in Yandy, you'll earn 1 Yandy Dollar, which you can later use to discount your purchase.
Payment Methods
You'll want a store that offers convenient payments. This starts with support for a range of convenient payment methods. Yandy ticks the box in this regard.
Yandy accepts payments made with PayPal, Amazon Pay, and credit cards like Visa, Master Card, American Express, and Discover Card. Yandy also accepts some pre-paid cards such as American Express Gift Cards. It does not accept COD (Cash on Delivery) payments, money orders, or Pay by Check. However, with the payment methods supported, you should not have any problem with conveniently paying for your order.
Shipping
Online purchases differ from traditional purchases because you'll not be walking out of the store with your purchases. It'll be moved, at a later time, from the store's fulfilment centre to your destination. Thus, it's important to consider whether the store ships to your destination, how long it'll take it to deliver your order, and how much it will cost.
Shipping Destination
Yandy is a US-based store, and it does ship to all US locations, including the US territories and military addresses. However, international shipping is also available to many countries of the world. So persons outside the US can also order from Yandy to feel sexy.
Delivery Time
After placing an order, you won't want to wait forever before it is delivered to you. Thus, the ideal legit online store should offer fast delivery.
All US orders received by 4:30 PM (Pacific Time) on the weekday (Monday to Friday) will ship on the same day. The exception is Shoes, which ships from the Yandy California warehouse 2 business days after the order is placed.
When shipping to the US, there are three shipping methods available. There is a Flat Rate Shipping which takes 2 – 5 business days; there is a UPS 2 Day Shipping which takes 2 business days, and there is a UPS Overnight Express which will deliver your order the next business day. However, only Flat Rate Shipping is available for orders going to Hawaii and Alaska.
When Shipping internationally, there are two shipping options. The first option is a Flat Rate Postal service that has no tracking available, and it takes 10 – 16 business days. The second option is Expedited Shipping; it takes 2 – 5 business days; and yes, it has tracking available.
Shipping Cost
You won't want high shipping costs because they can easily make an item too expensive to purchase. Thus, the ideal online store should offer shipping costs that are as low as possible.
When shipping to the US, the Flat Rate Shipping cost $6.95 for all orders under $70 but is free for all orders over $70. The cost of the 2 Day Shipping and Overnight Express options are dependent on your shipping address, and you'll be provided with the applicable cost prior to checkout.
When shipping internationally; the Flat Rate Postal option cost $9.95, while the Expedited shipping is also dependent on the particular country (and location within the country) that the item is shipping. You'll be quoted the applicable cost prior to checkout. It should be noted that when shipping internationally, additional charges (such as import taxes, custom duties etc) may apply which will be borne by the buyer.
It's disappointing that the free shipping offer is not available to other destinations except the US. That said; the minimum order requirement to get free shipping, which is $70, is relatively fine. This is because there are online apparel stores that require a customer to spend up to three figures to get free shipping.
Return
The worst kept secret is that, most often than not, online buyers are not satisfied with their online purchase when they receive delivery of the item(s). I bet you'll not want to throw money on and hold on to an unwanted item. Thus, the ideal online legit store will allow returns – that is, buyers should be able to return an unwanted item and get either a replacement item or a refund.
Yandy says it wants you to own your sexy, and there's no way you'll be owning your sexy with merchandise that you are not satisfied with. Therefore, Yandy allows returns. However, when you return a Yandy item, you can only get a refund. Yandy does not offer product exchanges, where you can return an unwanted item and get another as a replacement. If you want a replacement item, you'll have to first process a refund, and then place a fresh order for the new item.
Return Process
It's frustrating enough to receive delivery of an item that is unsatisfactory. You don't want to meet a frustrating return process when you try returning the item to its retailer. Thus, the ideal online store should offer a hassle-free return process. In this regard, Yandy says its return authorization process is easy as 1, 2, and 3.
The first thing to do is to contact Yandy for a return authorization. The next thing to do is to package the unwanted item appropriately including the Return Authorization paperwork.
The final step is to ship the return package to Yandy. A USPS pre-paid and pre-addressed return Label is included for US orders. If you'll rather not use the Return Label or you are outside the US, you can ship the return package using any shipping method of your choice. In that case, the package should be addressed as follows: Yandy.com Attn: Returns, RA #______, 21615N 7th Ave Phoenix AZ, 85027.
It should be said that Yandy issues only issue one return authorization and one return label per order. Thus, you'll want to properly check every item in your order to make sure that you are satisfied with the others; else you will be unable to return them after processing RA for one item in the other.
Return Window
Online stores only accept back items that are returned to them within a specified timeframe (usually from the delivery date). However, you'll want an extended time frame so that your return package will not get to the retailer late and be rejected. Yandy does well in this regard.
It offers a 30 days return window. That is, you have 30 days from the date of purchase for any unwanted item in your order to be returned to Yandy. Many online stores offer the 30 days window which starts closing the day the item is delivered to you, and not the day you place the order. Yandy's return window (30 days from the purchase date), seems to be the latter. Thus, if you are not satisfied with an item in your Yandy order, you'll have to act fast.
Eligible Returns and Conditions
In every retail store, not every purchase is eligible for returns. Most fashion stores out there do not accept the return of lingerie. Understandably, it's for hygiene reasons. However, for a specialty lingerie store like Yandy, there cannot be a blanket no-no on the return of lingerie.
In Yandy, items are final sales (that is, cannot be returned), if the hygiene seal is broken. Also, discounted/ Sales items fall under Final Sale and are not eligible for return. For items that are eligible for returns, these must be in their original condition. That is, they must be unworn, unwashed, unaltered, etc; and they must be returned in their original packaging. It should be noted that when returning shoes if the shoe box is missing or damaged, you'll be charged $10.
Return Cost
You'll not want costs to dissuade you from returning an unsatisfactory item. Thus, the ideal online cost will offer return costs that are as low as possible. The lowest possible cost is zero, which is "free returns".
Unfortunately, Yandy does not offer free returns. Customers bear the cost of returning a Yandy order. For US Customers that are provided prepaid Return Labels, $4.95 is deducted from the refund amount as the cost of the Label. However, if you want your refund as Store Credits instead of cash transfer, the $4.95 Return Label charge will be waived. Thus, US customers can get free returns.
It should be said that when you order shoes from Yandy and refuse to accept delivery of them, a 15% restocking fee is applied when they are returned to Yandy.
Return Processing and Refunds
After returning an unwanted product, you'll not want to be waiting endlessly before you'll be refunded. Thus, the ideal store should process returns and issue refunds fast. In this regard, Yandy states that processing of the returned item is done within 3 – 14 days after receipt of the return package. After that, refunds are issued, and how long it'll take for it to reflect in your account will depend on your financial institution.
That said, the refund processing time range from relatively fast to slow. That is if your returns are processed in 3 days or so, that's relatively fast; but if it is processed in the upper end (that is 14 days), then it's quite slow.
Customer Support
People will always have questions, and they'll need answers if they are to proceed with using the e-commerce site. Also, it is inevitable that some customers will have issues with their orders. Thus, the ideal online store will have an effective customer support service for addressing customers' questions and issues. Yandy does relatively well in this regard.
Usually, the first place to get answers on online platforms is an FAQ page; and Yandy has a self-help FAQ page. The Yandy FAQs are divided into different categories to ease navigation; these include Shipping, Sizing, Club Yandy, Payment, Promotions and Discounts, Account, About Us, and Returns.
Though the FAQ covers a wide range of subjects, it was not as detailed as we'll like. However, it should answer many of the questions you'll have about Yandy.
For direct contact with Yandy, the online sexy lingerie store supports email, telephone, and live chat. You can send Yandy a mail by using the online contact form available on its website. Alternatively, you can send a regular e-mail using service@yandy.com. For the telephone service, the numbers to call include 1-800-883-0860 (toll-free) and 602-732-7350. The live chat feature can be accessed from its website. However, customer support is not available round the clock; the customer service hours are 9:00 am – 5:00 pm (PST).
Complaints
Easily go Out Of Stock
One complaint that stood out is that particular items easily go out of stock. We found that this applied more to certain discounted/ sales items. What this will mean is that for those items, the stock is usually low. Yandy even warns "Buy now or cry later".
Late Refunds
Another more significant complaint is that of refunds. Yandy advertises that it processes returns within 3 – 14 days. Taking the worst scenario (14 days) and allowing a few days for the bank to do their thing, customers should get their refunds in about 20 days. However, in the customers' reviews, we found a couple of customers have waited significantly longer to get their refunds.
Sites Similar to Yandy:
Hollar
StyleWe
BangGood
TopHatter
Pros:
Has a vast collection of sexy apparel (ranging from basic intimates to ultra-sexy) for women of all sizes
You'll find many products priced relatively low
Offers free shipping to only the US
The minimum purchase requirement for free shipping is relatively low ($70+)
Delivery is relatively fast
Has a 30 day (from the purchase date) return window
The quality of items is largely A-level
Customer support is available via email, telephone, and live chat
Cons:
Free shipping is not available for international orders
Free returns are not offered (except for US customers who'll take store credits instead of cash refunds)
Product exchanges are not available
15% restocking fee applies to shoes that are refused
Return processing and refunds may take longer than desired
Only one return authorization and the return label are issued per order
Conclusion
Yandy is a legitimate retailer of sexy women's speciality apparel – everyday intimates, lingerie, swimwear, costumes, and more. It has one of the largest varieties of sexy apparel; you'll find everything from basic intimates to ultra sexy. Yandy caters to women of all sizes and shapes. With its vast selection, it's almost like Yandy is a synonym for Sexy. If you want to feel sexy, try Yandy.
Prices range from relatively okay to quite expensive. You'll find some items listed at unbelievably low prices. However, there is no commitment to providing the lowest prices, as the store does not offer price matching or price adjustment. More importantly, items are of very good quality.
Yandy also offer top services. It ships internationally to many countries, free shipping is offered (albeit to the US), delivery is relatively fast, and shipping costs are relatively low. If you are unsatisfied with an item, you can return it within 30 days of purchase, and the process is relatively easy.
However, Yandy does not offer product exchanges. When you return an item, you'll have to place a fresh order if you want another as a replacement, which means getting the right item will be relatively longer. Also, it appears that Yandy does not issue refunds as fast as customers will want.