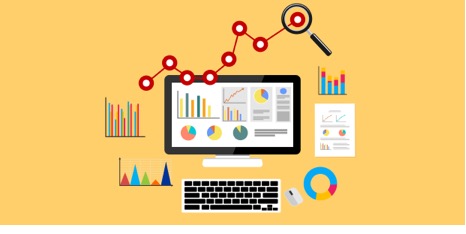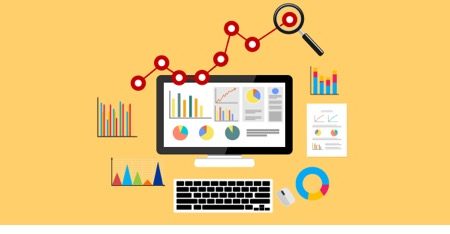 Heads up: Our content is reader-supported. This page includes affiliate links. If you click and purchase, I may receive a small commission at no extra cost to you.
Are you searching for the best reporting and analytics plugin for your WooCommerce store? Having hands-on reporting and analytics plugins for yourWooCommerce store is an essential thing to do. Reporting plays a huge role in your business as it offers insights on growth as well as performance and helps you boost the overall revenue.
When it comes to the world's famous eCommerce platform, WooCommerce, it has reporting tools incorporated in it by default. However, due to the complexities of data, these reporting and analytics tools are not that satisfactory. Therefore, to know how amazing your WooCommerce store is performing, the customer's base, interesting and successful marketing strategies, etc. one should have hands-on the best WooCommerce reporting plugins. This year, there are many incredible reporting plugins making headlines all across the web. And we have shortlisted top 7 WooCommerce reporting and analytics plugins that you must opt to amplify the productivity, profits, and performance of your online store by getting excellent reports.
After all, the reporting and analytics plugins are beneficial in getting insights about your customers and help in improving their experience. Plus, you get to measure various marketing campaigns and attract new customers at your WooCommerce store.
That being said, here is the insight into the best WooCommerce reporting and analytics plugins for2021 that you need to know about:
MonsterInsights–this is one of the greatest Google Analytics plugins which allows you to track conversions. It also offers complete information that one needs to measure their store's performance. The plugin makes it completely simple to set up as well as use Google Analytics. Its eCommerce report allows you to get into the details of your revenue, total transactions, conversion rate, as well as order value. With the help of this plugin, you can simply see the product which generates better sales as well a revenue. It also has popular products feature, amazing themes, and advanced tracking features.
Price – the pro plan of this plugin costs around $199.50/year. You can also get its free version that doesn't have an eCommerce tracking report.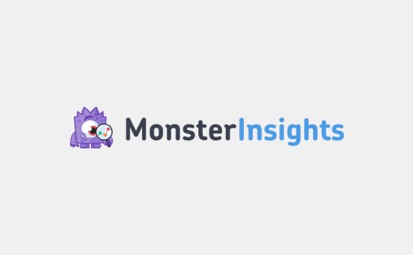 WP Mail SMTP–if you want your emails to reach the customers, this is the plugin you should invest in. It also offers the benefit of tracking as well as reporting on every email. With this plugin, you don't have to face any issues with order details, user account details, confirmation emails, etc. WP Mail SMTP allows you to see whether the email reaches your customer or not. This all can be done by enabling email logs. If you want to have a strong customer base and offer them an amazing experience then this is the plugin for you.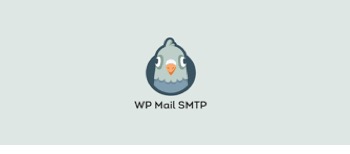 Price –the premium plan of this plugin includes an email logs feature and its price is just $39 for a year. This is the best deal anyone can get on a WooCommerce plugin.
Google Analytics and Google Shopping plugin– earlier this plugin was known as an Enhanced Ecommerce Google Analytics plugin. It allows the user to set up Enhanced eCommerce tracking in Google Analytics along with WooCommerce store. Moreover, the plugin allows the user to connect Google Ads as well as Google Merchant accounts. But the plugin doesn't allow you to see any reports in your WordPress dashboard. However, one can easily unlock Google Analytics reports and see them in Analytics.
Price – the best thing about this plugin is that it is available for free. So, anyone can use this plugin without paying anything.

Sales Report by Country–this is one of another yet famous WooCommerce reporting and analytics tool. The plugin is designed in such a way that the user can easily track sales from various regions. It is super simple to use and one doesn't need any setup. However, you need to install the plugin and only then you can see the sales report in the WooCommerce reports section. Plus, you can see the top 10 countries that offer revenue to your store. The plugin offers various options to adjust the visualization of the graphs. It also allows you to see sales from previous years, months, days, etc.
Price – this is a free WordPress plugin that can be used by anyone.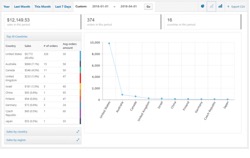 Product Sales Report–Product Sales Report is a great reporting and analytics plugin for your WooCommerce store. It allows you to find out about eCommerce store sales and later you share sales reports with people. The plugin is super simple to operate and is created by Aspen Groove Studios. With this plugin, one can simply change the reporting period as well as choose the products that needs to be there in the sales report. You can also find various options to show reporting fields in your eCommerce report. For example, product ID, SKU, quantity, product category, etc. The plugin allows you to generate as well as view sales report in the WordPress dashboard. You can even download it to share it with people.
Price – this plugin can be used for free. But its premium version is for $199/year.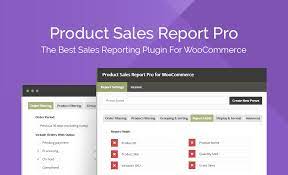 Advanced Reporting for WooCommerce – If you are looking for a free reporting plugin then you can get your hands on it. It is a powerful yet free plugin that will help you to monitor sales on your online store powered by WooCommerce. The plugin helps you to get an access to in-depth reports right inside the admin zone of your WordPress. A user can easily track WooCommerce sales summary and get your hands on total sales, products purchased, refunds, returns, etc.
It will also showcase the daily volume of orders and earnings that you have earned. A user can easily identify top products as well as top categories in WooCommerce. You can also find out the list of top customers along with the highest paying customers with their country and region.
Price: Since it's free of cost, users can use it without paying a single penny from their pocket.

7: Abandoned Cart for WooCommerce – It is also one of the best reporting and analytics plugins for WooCommerce that comes in free as well as paid versions. If you are worried about lost sales and want to recover them then it will help you real time. The plugin is designed specially to monitor abandoned carts.
Abandoned carts are those that are left without the check out process. When users visit your online store but don't checkout or buy those items due to any reasons that are called abandoned carts. Over a period of time, it hampers productivity, profits, and sales of an online store. Hence, it's important to pay attention to them.
With the help of this plugin, one can easily monitor such carts and can get access to the reports in the WordPress dashboard. It will show all the abandoned carts, grab emails of customers, and tell the realtime information about from which page the customer has left the store. Hence, with the help of the detailed reports generated by this plugin about abandoned carts you can easily make workflows and action plans to deal with such cases. Also, this plugin will help you to send automated emails to such users to remind them about checking out or to know the reasons.
Price: Although it's free, but the paid version will give you an access to extra features like quick notifications when any user abandons his cart.

Conclusion
The success of your WooCommerce store should be your top priority. However, it can only be achieved if you are investing in the best reporting and analytics plugins. The above-mentioned WooCommerce reporting and analytics plugins offer amazing features and are available at reasonable prices. So, getting your hands on them will prove to be a turning point for your eCommercestore to amplify your sales and profits.