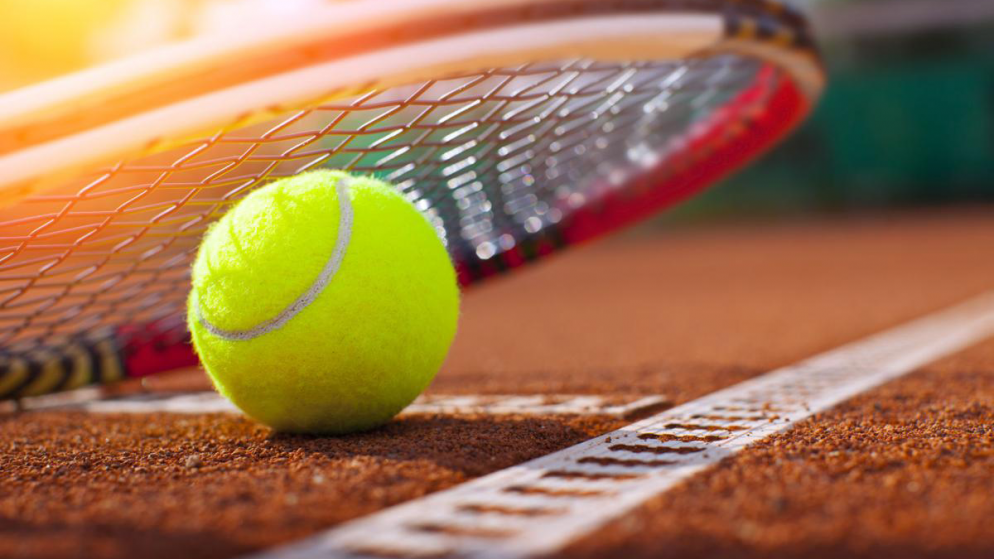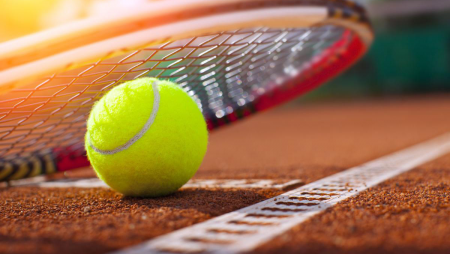 Heads up: Our content is reader-supported. This page includes affiliate links. If you click and purchase, I may receive a small commission at no extra cost to you.
The best tennis rackets from Wilson: Full Reviews by Austin Rapp in General Information, Rackets, Recommended Gear Finding a racket that you like is hard because there are so many options. You have come to the right place, so don't worry. Since we tried every racket Wilson has to offer, this article will break down our findings.
The Blade, Burn, Prostaff, and Clash rackets from Wilson are the most widely used on the market. Some of these rackets are sold by Wilson in slightly different versions, but these are the main ones. You can get a portion of these rackets with various string examples and loads, so remember that as you are trying.
Blade v7 98
Basic Specs:
Strung Weight: 11.4 oz (323g)
Head Size: 98 sq. inches
Balance: 4 pts HL
Swing Weight: 328
Stiffness: 62
For a number of years, Wilson's most popular racket has been this one. Although it has sufficient pop, this stick is more well-known for its court control. The Blade is good for players who can generate power on their own and need a weapon with enough control to let them swing away as they please. The serve is the only real obstacle I've encountered with the blade. It just doesn't look as big as it does with a Babolat or other Wilson rackets. By and large, this racket is the #1 of numerous players on purpose: It is accurate on the majority of shots and has sufficient control for most people.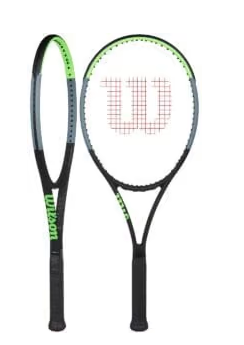 Burn 100S Countervail
Strung Weight: 11.3 oz (320g)
Head Size: 100 sq. inches
Balance: 1 pts HL
Swing Weight: 327
Stiffness: 73
Compared to all of the other Wilson rackets I've tried, this one is very different. It sounded a lot like some of the Babolats, in my opinion. The groundstrokes naturally generated a lot of spin due to the open string pattern. Although I thought it lacked control, especially on the baseline, it has a respectable amount of power. The serve again lacked consistency, but it came off quite large. If you're a beginner player looking for a racket that will give you control and power, I would highly recommend this one.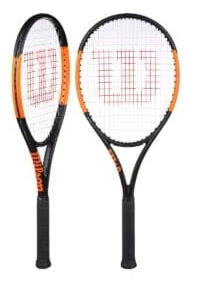 Pro Staff RF97 Autograph
Strung Weight: 12.6. oz (357g)
Head Size: 97 sq. inches
Balance: 9 pts HL
Swing Weight: 335
Stiffness: 68
This Wilson racket is my favorite, and not just because Roger plays it. Every stroke with this racket feels very stable; serve, groundstrokes, slice, and volleys If you struggle to generate power or spin on your own, this racket is not for you. You will have to do most of the work on your own because it is not forgiving. However, this could be an excellent racket for you if your game is at a level where you are comfortable doing so. I like that the string pattern is fairly open because it makes it easy to spin the ball, and the small head size prevents the ball from escaping the strings too quickly. It might be a good idea to give this one a try if you're looking for a true "player's racket."
Wilson makes the Star Staff 97 Balance racket too, which is a similar racket however lighter and more player cordial. Although both are comparable, the Countervail model is lighter and simpler to swing.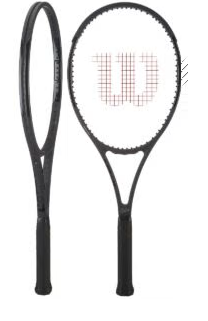 The Clash 98
Strung Weight: 11.5 (326g)
Head Size: 98 sq. inches
Balance: 9 pts HL
Swing Weight: 326
Stiffness: 55
Wilson's most recent racket is titled The Clash. This racket was made for players, everything being equal, from amateur to proficient. In general, I would say that recreational players are significantly more successful with the racket. However, I do know a few professional athletes who use it on tour. On the arm, the racket feels very soft. It was easy for me to generate spin and power when I tried it. This racket has decent control, but I struggled to keep up with the pace. I struggled to really pop the serve, which had a good feel off the strings and average volleys. Overall, I think this racket is good, especially for players who like to play at a faster pace.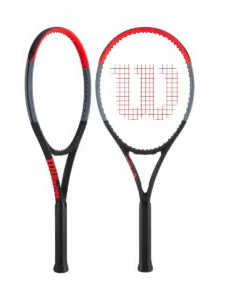 Final Thoughts
We have personally tried each of these rackets at My Tennis HQ, and we think Wilson makes a lot of great ones. I hope this article provided you with the information you need about these scams. As can be seen, Wilson has a racket for almost every player.
Please let us know in the comments if you require any additional assistance in selecting the right racket for you, and we will do our best to assist you!