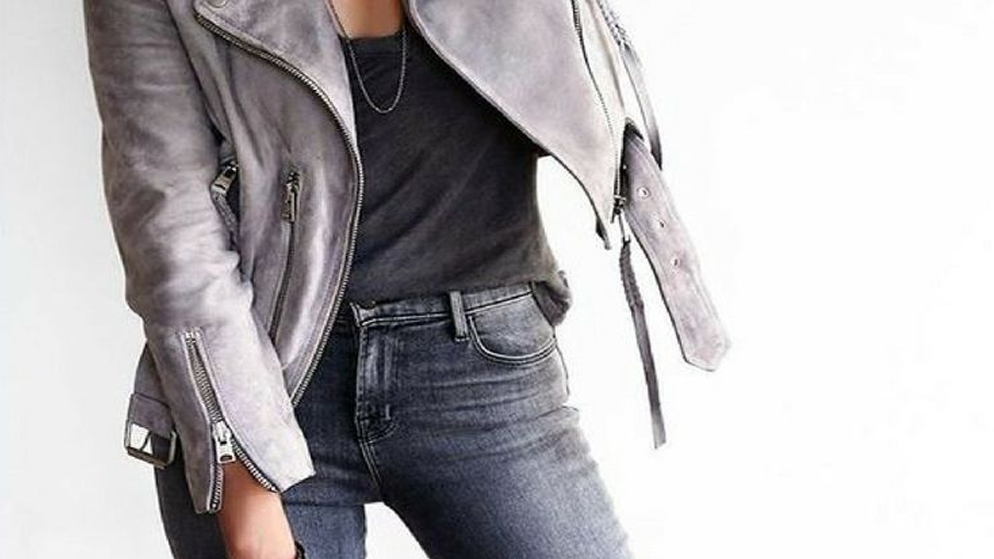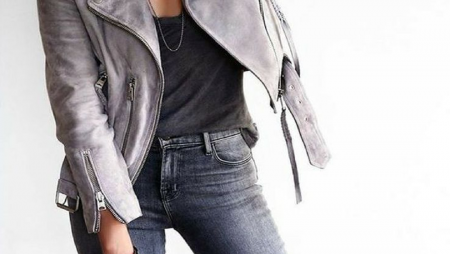 Heads up: Our content is reader-supported. This page includes affiliate links. If you click and purchase, I may receive a small commission at no extra cost to you.
ULTIMATE ALLSAINTS LEATHER JACKET BUYING GUIDE
If you are a long time reader of my personal fashion blog, you will know that I have been a fan of Allsaints for as long as I can remember! We're talking as far back as 2006 when they used to be quite different! Over the years, I have amassed quite a collection of leather jackets from Allsaints, and I think that number stands at around 12! I have about 5 Balfern's, 4 Dalby's, 2 Elva's, and another older style! I've had more in the past, but I've sold them to make room for new, so I have quite an extensive knowledge on Allsaints leather jackets and am regularly asked questions about sizing and ordering online on my social media platforms, as well as here on my blog. I also have a lot of knowledge on the men's jackets too. With that in mind, I thought it would be a good idea to put a buying guide together and teach you everything I have learned when it comes to buying an Allsaints leather jacket! These tips will help you end up with the right size! So, lets get to it!
CHOOSE WHICH DESIGN YOU LIKE, THINK VERSATILITY!
When it comes to picking out your leather jacket, whether you're male or female, if it's your first one, go for something versatile. It's going to be a jacket that you reach for regularly, one that you want to wear all the time, so make sure it's a classic! Take a look at your wardrobe and figure out what kind of design would suit your clothes that you wear often, and go with that. I recommend black for your first colour, it's a classic and you can't go wrong! For women I would say the Balfern, Dalby, and Elva are amazing choices for your first leather jacket! For men, I would say the Milo, Conroy, or Rigg! You also want to figure out if you like more of a cropped fit, or a longer length, so there's a lot to choose from. A smarter looking jacket is versatile as it can be dressed up and down, where as a more casual looking jacket can only be dressed down, so make sure you know what you want to wear it with.
ORDER AT LEAST 2 OR 3 JACKETS
As Allsaints leather jackets are handmade (I know, that surprised me too for the more affordable price!) they each run differently. I have tried on 4 size UK 8's of the exact same jacket and they all fit different. Some had longer sleeves, some had a bigger body, some had bigger arms… They are very inconsistent when it comes to sizing, which is why I always recommend you order a few of them in the same size, to ensure you get the right fit. This also covers any flaws that might appear. Sometimes Allsaints leather jackets can arrive with little flaws in the leather, a rarer occasion of missing a button etc., so definitely order multiples and compare them, if you're in a position too!
THE SIZING TENDS TO RUN A LITTLE BIGGER
So when it comes to Allsaints, my women's leather jackets are a mix of a UK 6 and UK 8 (that's a US 2 and US 4). The Balfern runs a little larger than the Dalby and Elva, so that's what I took the smaller size in, but compared to other brands, I find that Allsaints has a little bit of a larger fit overall. For guys, they're pretty much true to size, but an example of a larger fitting jacket would be the Milo and Cargo (that's discontinued), and a more accurate fit would be Rigg and Lark. For women, Balfern and Cargo run bigger, Dalby and Elva run a little smaller. There are inconsistencies within each jacket though as I mentioned, due to them being hand made, but that's the general consensus!
GET IT TIGHT AS IT STRETCHES
Now comes the information about stretching and fit. Once you have figured out your leather jacket style, you want to make sure that you get it snug. If this is your first time buying, I would recommend ordering your normal size, and a size down as well. I was told numerous times by the sales assistants in the store to make sure your leather jacket fits snug to begin with, as leather stretches out, so the more you wear it, the more it's going to mould to your body. I'm not talking about buying it so tight that it's uncomfortable, but you want it to fit like a second skin to begin with, and not loose, especially if it's a thinner, more supple leather. If it's looser to start with, it's going to end up looking sloppy and ill fitting as the time goes on. Leather jackets need to have a form fit.
CONSIDER A LARGER SIZE FOR KNITWEAR
This is something that I do, and once I have a leather jacket that I adore, I order it in a larger size to wear over knitwear. My slim fit leather jackets are too snug to be worn with knitwear underneath, but I love how that looks, so that's why I have two sizes of the same jacket! It's definitely worth it if you have seasonal weather and love to wear leather jackets often!
SLEEVE LENGTH
Allsaints are known for having longer length sleeves, and depending on your height and arm length, this can look sloppy. Especially on the guys, so you want to make sure that the leather jacket sleeves hit at your wrists and are not falling onto your hands too much. Sleeves that go onto the hands more than 1cm or so, can look really ill fitting and it's not a good look. This is also a main reason of ordering various jackets in the same size, to ensure you get the ultimate fit on your sleeve length. This is more of a problem for the men than the women, as I've noticed the sleeves seem be longer in the menswear more than it is in the womenswear.
THE BEST ALLSAINTS LEATHER JACKETS FOR WOMEN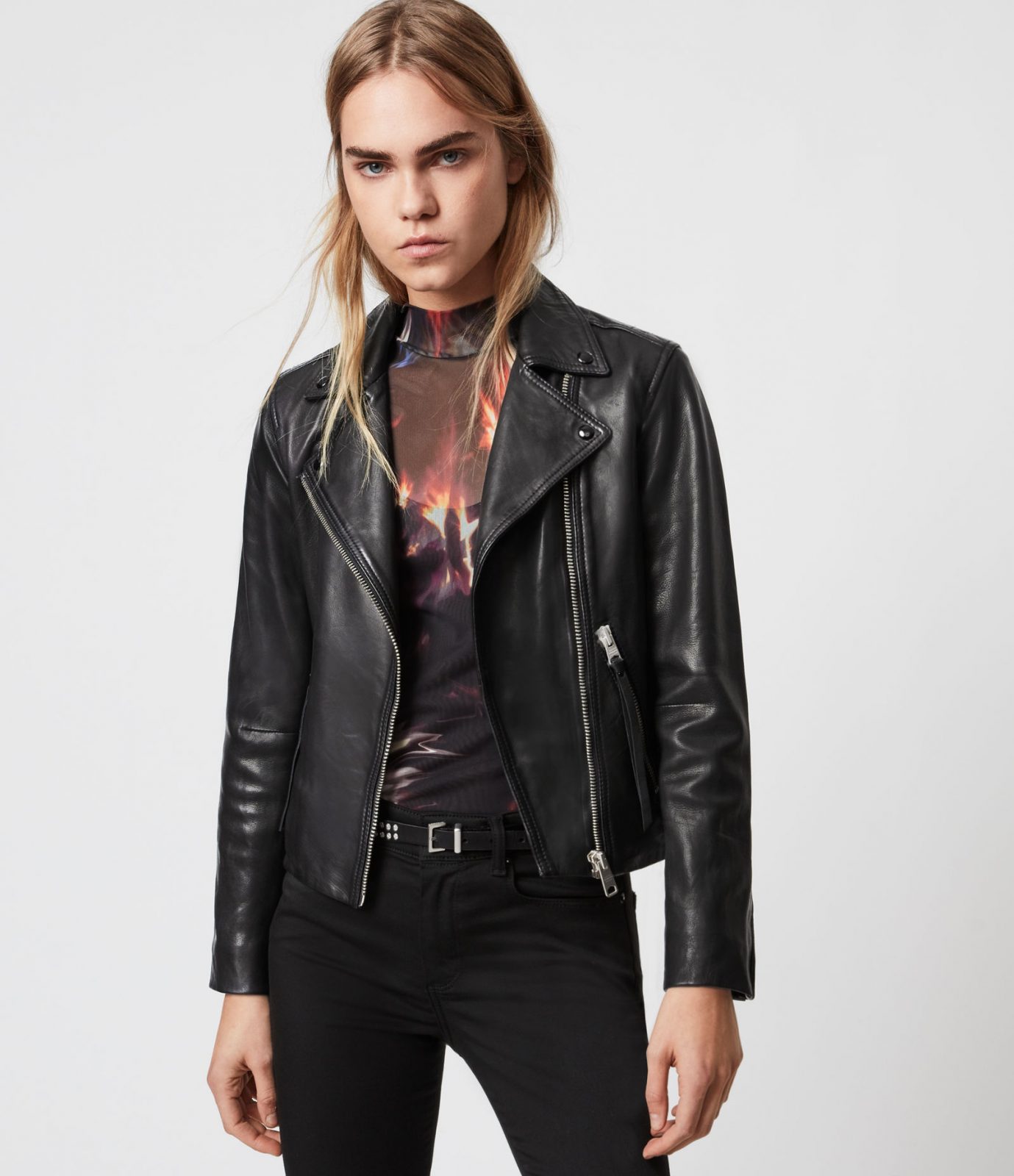 This is probably the first jacket I would recommend to you! If you love the biker look, and you like belts at the bottom of the jacket, Balfern is the ultimate! Make sure you get it in a snug fit as it looks best worn that way. The arms can be looser on a bigger size and I don't think that looks as good. The black fits the tightest, which I love! The other colours tend to have a more boxy and larger fit. This is my favourite jacket, ever!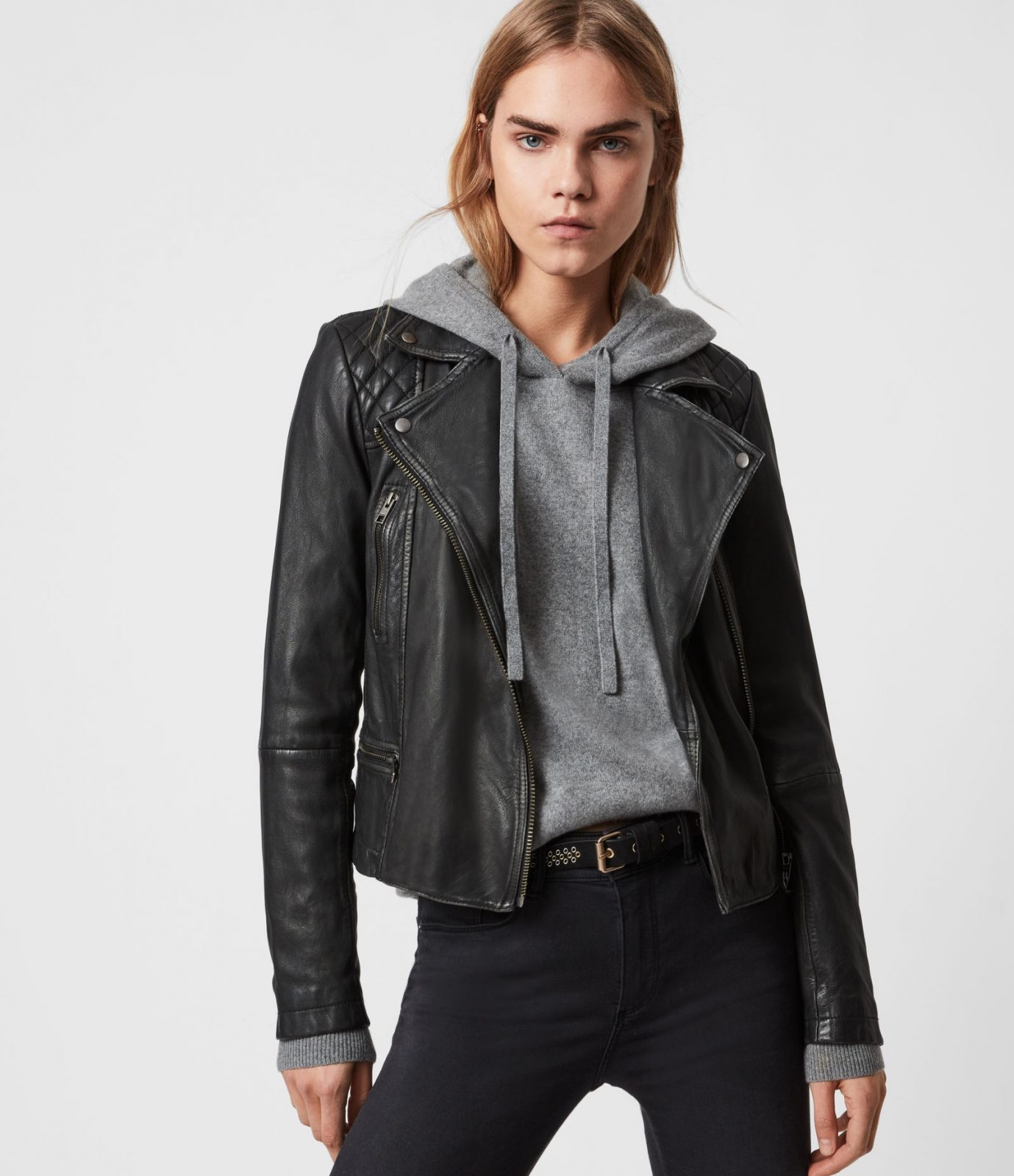 Now if you have a more casual style, the Cargo is the one for you. It does run bigger, so make sure you order a smaller size too, but the quilting is very moto inspired, so it's not really a jacket that you could dress up if you know what I mean. It's a fantastic everyday option though! My mum loves it as I bought it for her for Christmas a couple of years ago and the leather is super soft!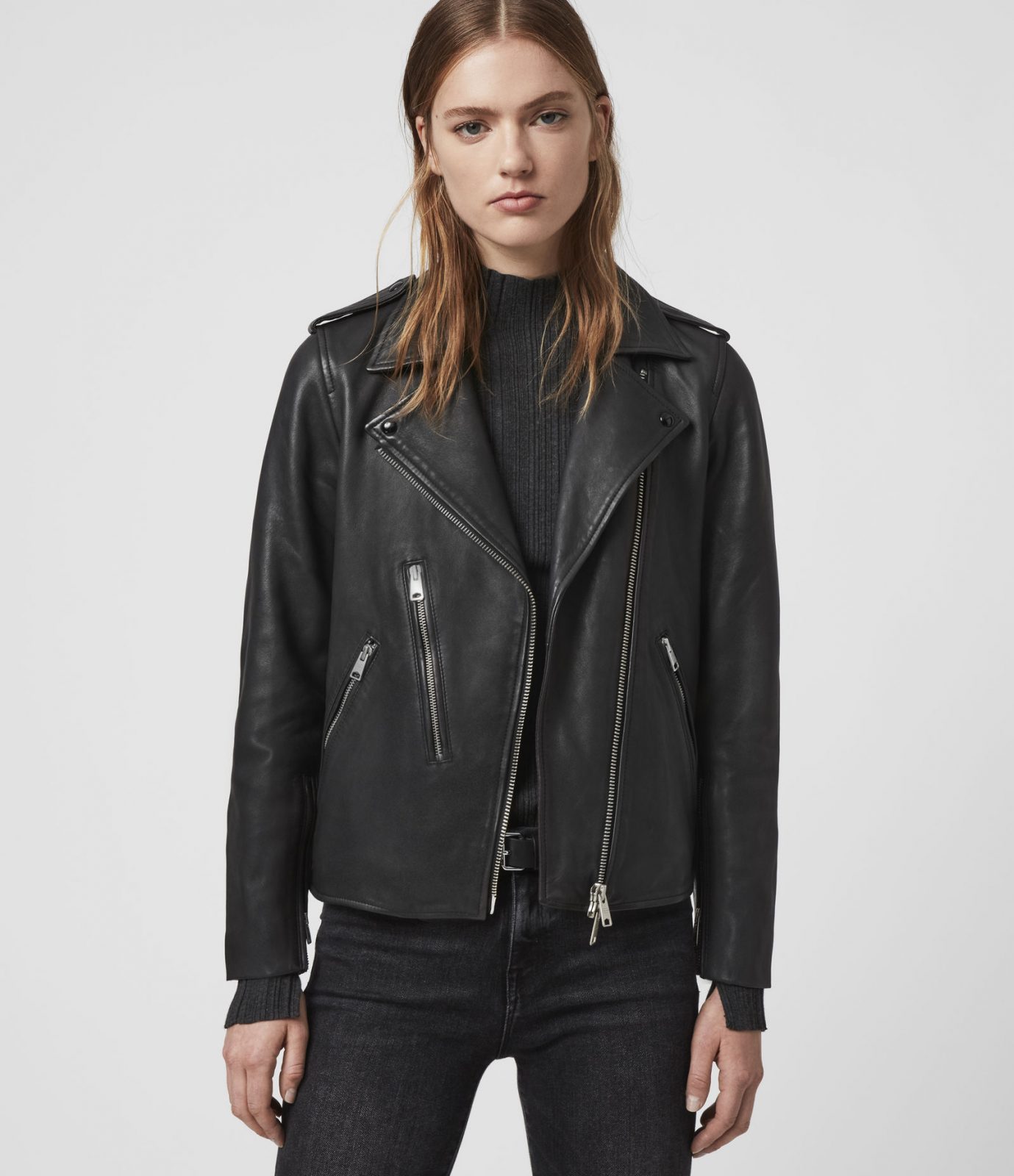 And lastly, I recommend the Elva to you! It's a cross between the Balfern and the Dalby, minus the belt. It has a longer length fit to it, and is very rock inspired with more of a straight design, so it doesn't nip in at the waist. This is the jacket that I have in a larger size to wear over my knitwear and it's incredible! I definitely recommend it as a colder weather option, so take a size up for that!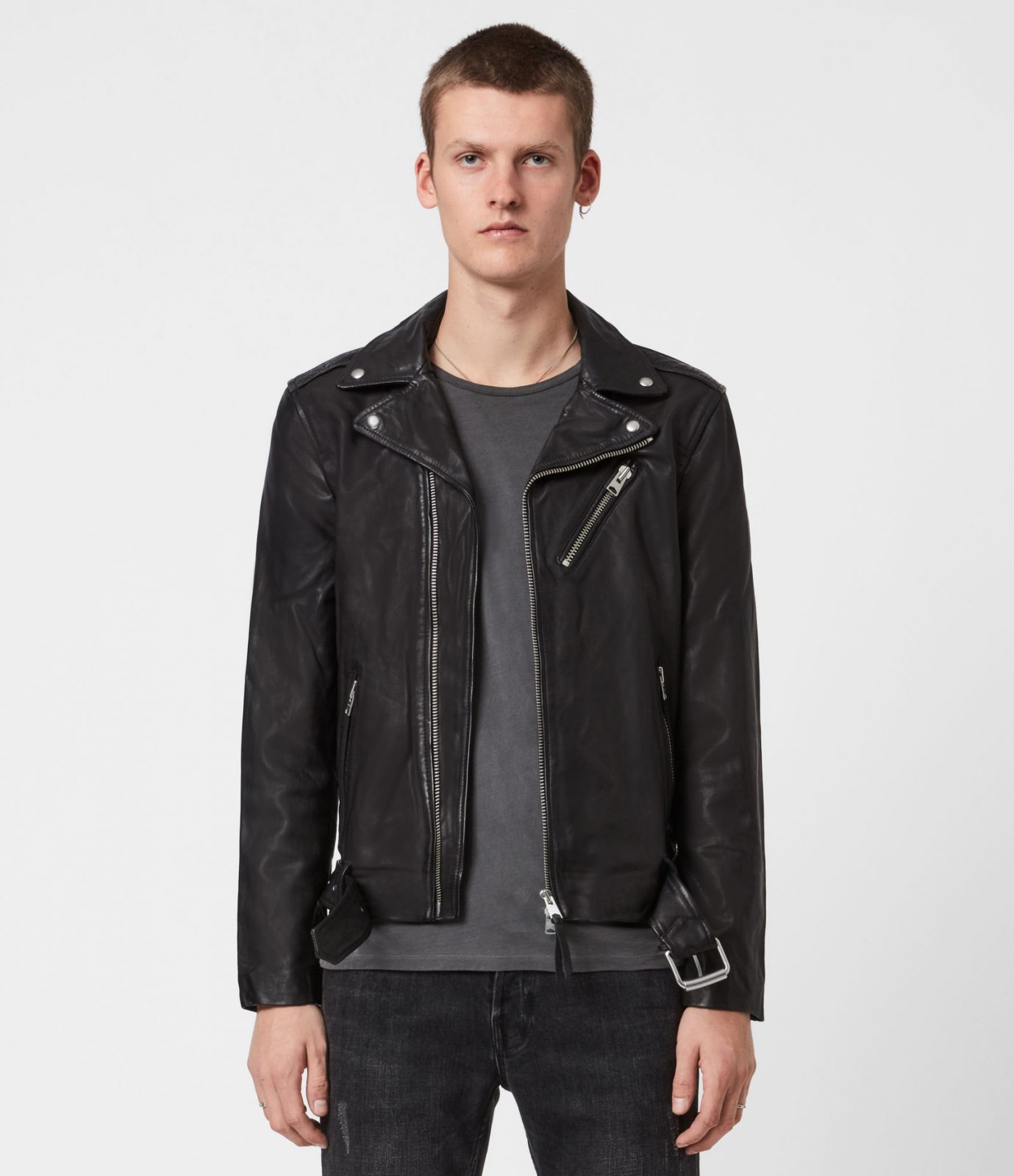 This is one of my favourites from Allsaints! My best friend owns this one and the fit is fantastic! It's slim and extremely flattering, while looking incredibly cool with the belt around the bottom. This looks just as good zipped up as it does left undone. The Rigg is a really amazing option for you and it's comfortable with a nice quality leather. It's versatile to dress up or down.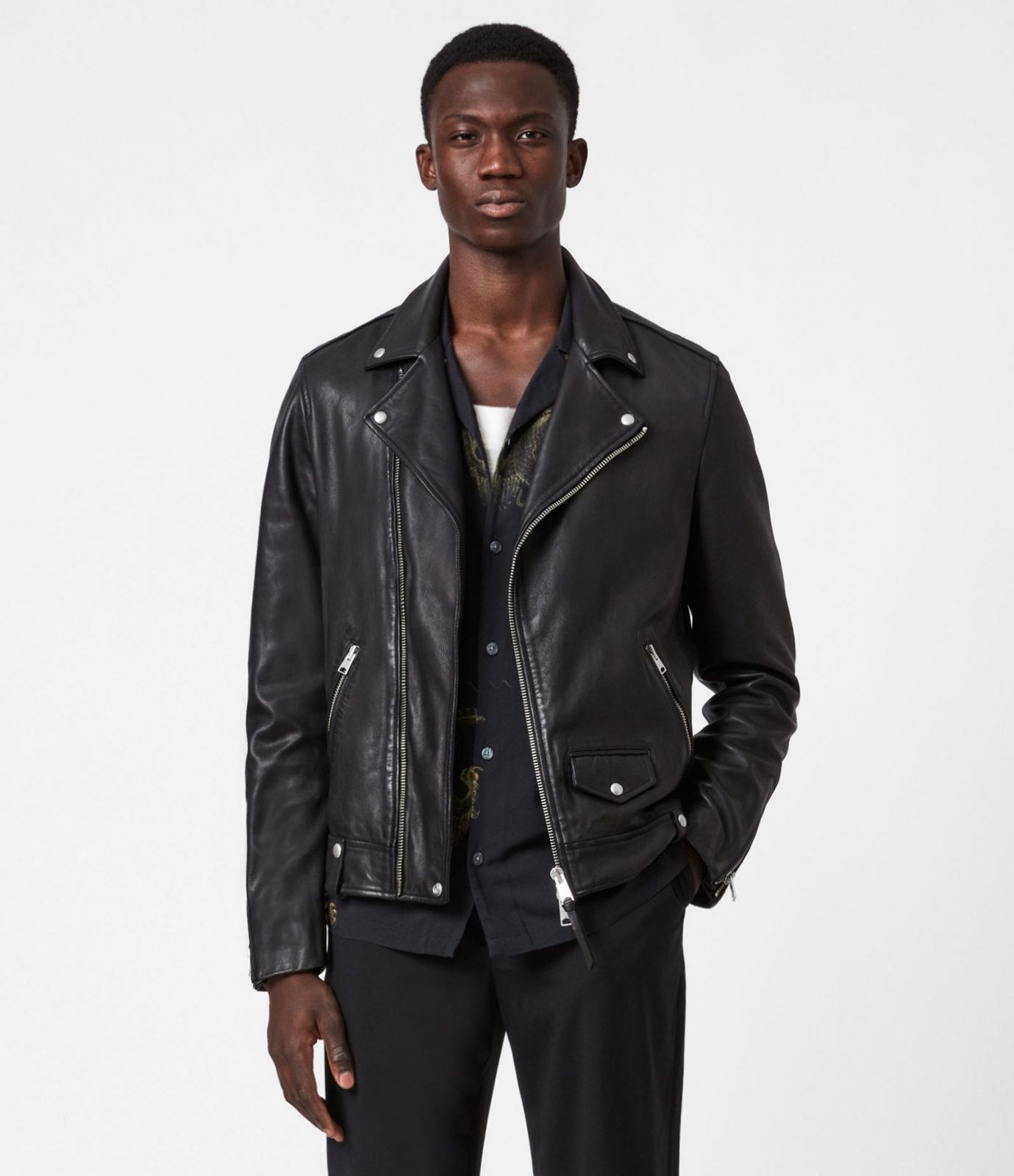 Now if you're looking for more of a classic leather jacket fit, the Milo is a great style to pick! It looks classy and you can dress it up with trousers really nicely. It also suits more casual looks with skinny jeans and boots though, so Milo is an extremely versatile jacket that suits everyone! It works over knitwear too if you want to get a bigger size.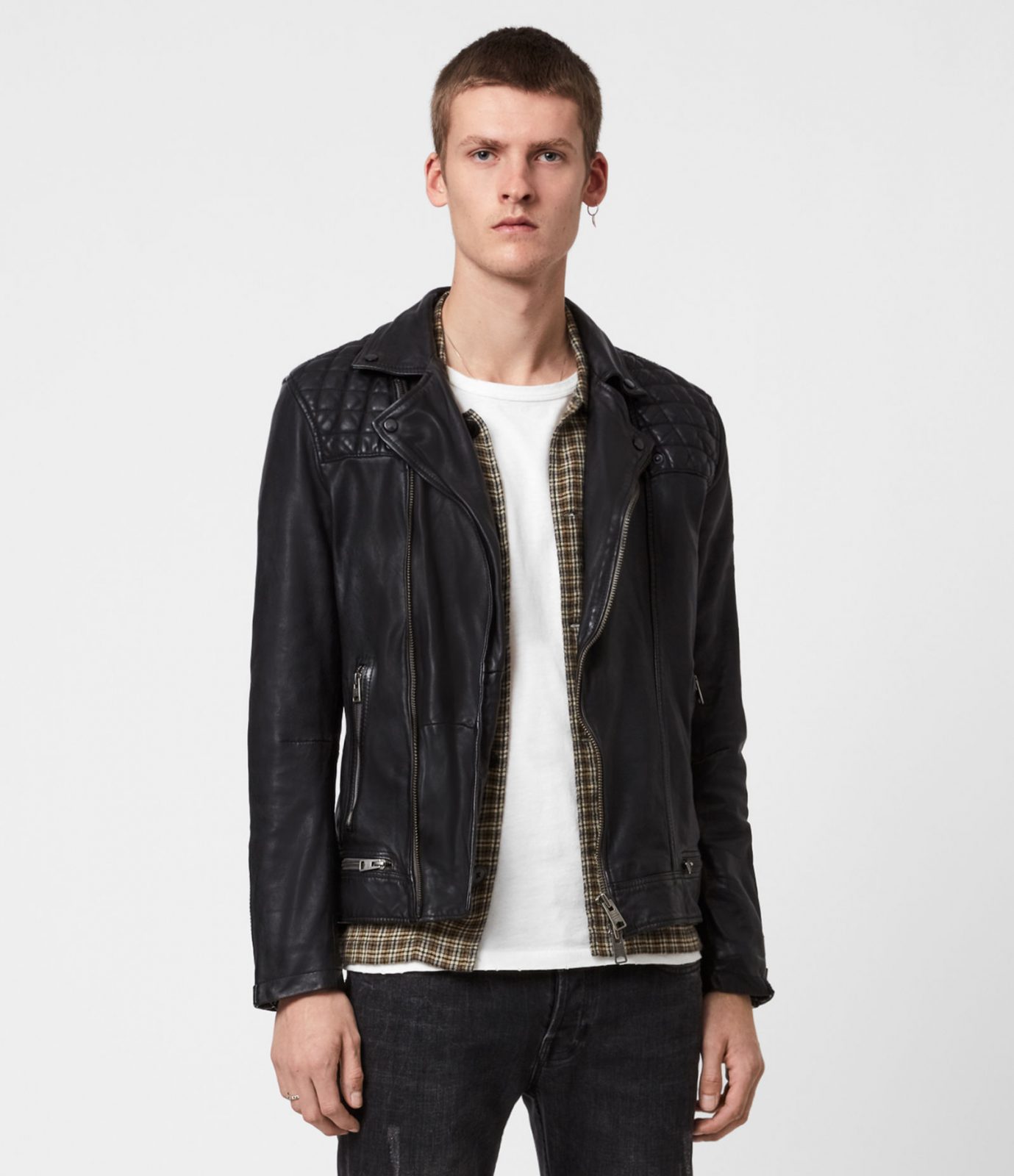 You might already know the Conroy as it's been around for years, and is very similar to the discontinued men's Cargo, but it's an amazing casual jacket! The quilting and the easy everyday style that it has makes it one of those jackets that you just reach for whenever you're going out the door. It doesn't dress up too well though, so keep in mind that you can't wear this as a smarter jacket, but if you have more of a relaxed personal style anyway, it will be perfect.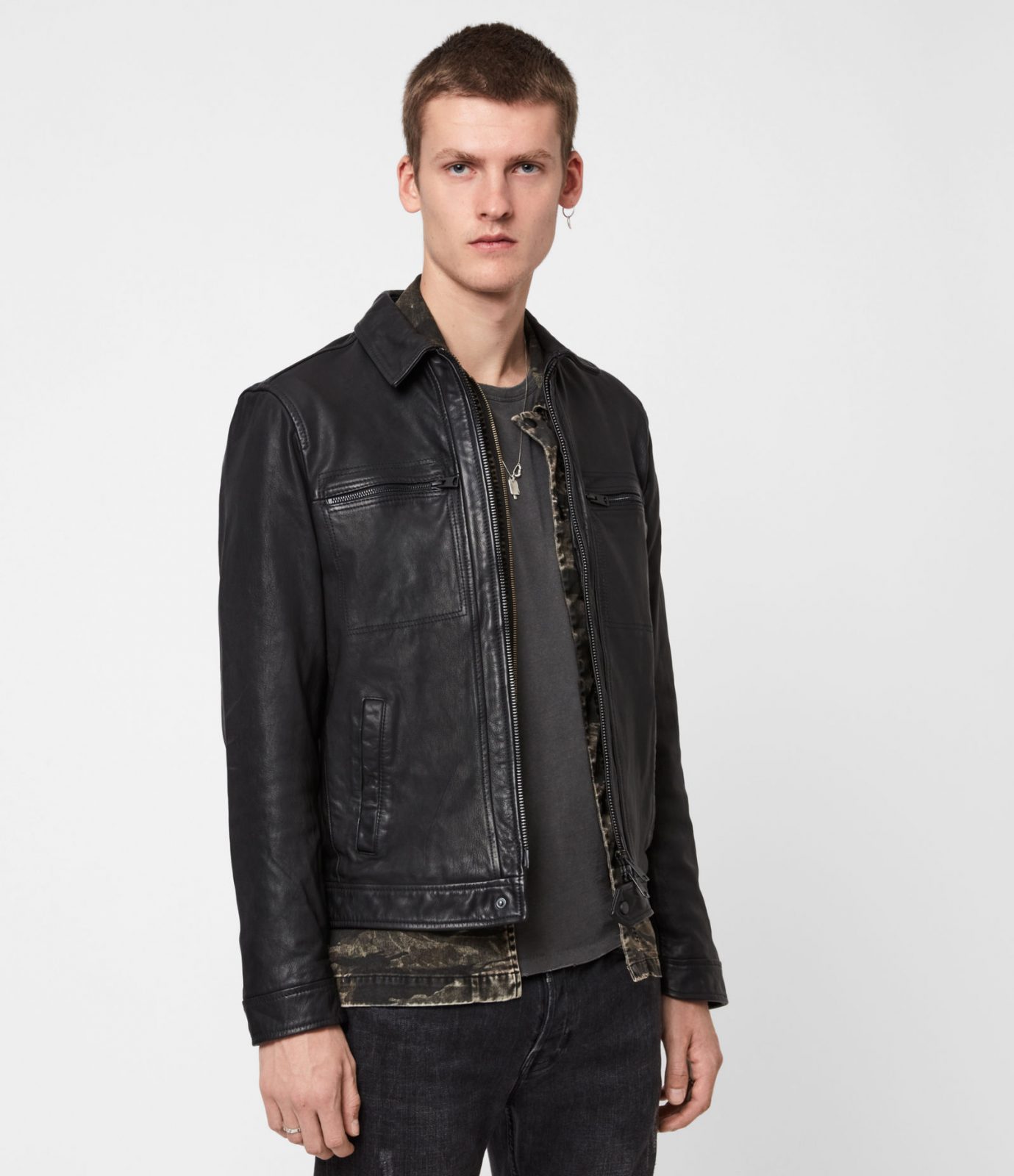 If lots of zips, belts, or quilting isn't really your scene, I recommend the Lark to you! This is a minimal, classic, smart leather jacket design that you can easily dress up! But it works in casual outfits too. It's not too bold or in your face, and it fits nice and slim so it looks flattering on the male body.
A FINAL NOTE
So these are my tips in my ultimate leather jacket buying guide! Filled with information on what you need to know before buying an Allsaints leather jacket! To round things up, here are the points we covered:
Choosing the right design for versatility
Ordering 2 to 3 of the same jacket
How the sizing runs
Get a tighter fit to begin with
Sizing up for knitwear
Sleeve length
And I've also included some links below for you on different reviews I have done in the past of different leather jackets. If you could use my affiliate links in this blog post when you order online, it would be much appreciated! And if you need anymore help, please do leave a comment below! Lorna xx.