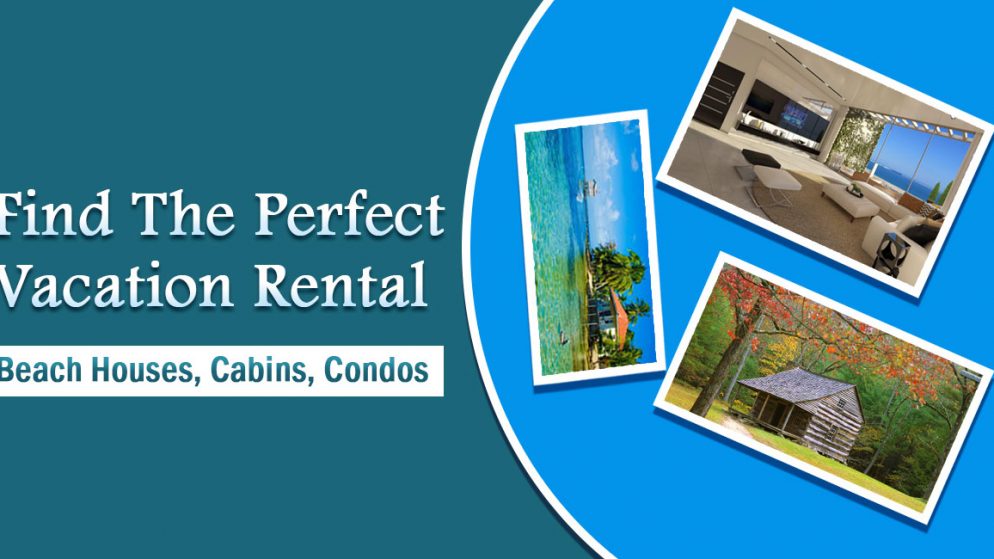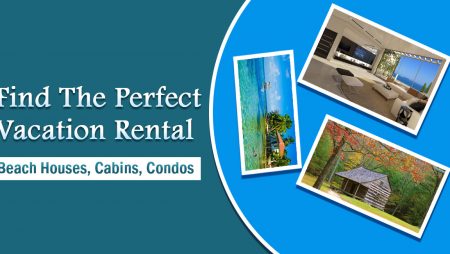 A journey without proper accommodation is incomplete or problematic for a traveler. When you are traveling with a family then you always want a spacious, hygienic, and well-maintained accommodation to make your vacation simply unforgettable and comfortable. In the last couple of years, many vacation rental sites have been launched to help tourists and travelers to get the best properties as per their budgets. On the contrary, many exotic property owners want to list their properties to start making money through rentals. Hence, top vacation rental sites work in both ways. They offer accommodation solutions to ardent travelers and give money-making opportunities to property owners all across the world. Whether you are a host or a traveler, vacation rental sites will help you to maximize your profits and comfort to a great extent.
In the last couple of years, there has been a surge in vacation rental sites as many travelers prefer to stay in serviced apartments, personalized accommodations, and home-like rooms to enjoy a home-away-from-home experience. Hence, be it a guest or a host, these private accommodation rental sites offer a variety of stays all across the world with a set of services and amenities. VRBO (Vacation rental by owner) is one of the leading vacation rental websites in the United States of America. It is nothing short of a boon for guests, travelers, and hosts to find and rent a property in the USA.
About VRBO
VRBO is one of the reputed vacation rental companies in the USA that offers the coziest and comfortable spaces to families, individual travelers, and adventure travelers. Simultaneously, it also offers hosts and owners an opportunity to list their property for rentals to make a regular income. The brand is also a part of Expedia Group and leaves no stone unturned to offer various vacation properties all over America.
However, VRBO only deals in private spaces. It means that if someone wants to rent out his property or penthouse then it has to be a private space. In fact, the portal also allows hosts to rent out a spare room in their cottage, apartment, or bungalow.
The brand caters to only private home rentals that are looking for family trips, kid-friendly accommodations, or completely serviced rooms. Hence, it's totally a boon for travelers who don't feel like staying in hotels. Here, the brand offers a wide range of private spaces, including villas, apartments, condos, houses, etc.
VRBO was started in 1995 to let homeowners across the USA advertise their properties to renters. After performing well for over 10 years, the brand was acquired by HomeAway in 2006 to accelerate its growth and success.
Brand Offerings
VRBO offers mainly entire property/homes to guests. One doesn't need to share with the host or other guests. It offers complete privacy to your private vacation.
Every property listed on VRBO has a particular rating and reviews to help guests to find the property accordingly.
Once the booking is being completed, guests can easily communicate with the host to know about further details and specifications about their property.
The brand also has a feature called Book With Confidence Guarantee. This guarantee offers traveler payment protection from fraudulent listers and instant access to a team of re-booking agents. If your accommodation gets canceled from the owner's or from your end then re-booking agents will get you a fresh booking without putting you in trouble.
The pricing on VRBO is quite justified in comparison to other rental sites online. There is a wide range of rentals that you will find on VRBO starting from $30 to $500 per night. It all depends upon the kind of private property you want.
There is a service charge that guests need to pay on their bookings. The service charge is around 12% on every booking.
There are also other extra charges such as pet charges, cancelation charges, cleaning charges, etc.
If you are a host then you can either pick an annual subscription or pay per booking option to continue with renting out your private space.
Why Choose VRBO?
VRBO is nothing short of a boon for hosts and guests while searching for a perfect vacation rental portal in the USA. Be it a seasonal vacation, sports vacation, family vacation, or individual vacation, the brand offers a versatile range of private spaces with different amenities and features.
The brand also offers travel guides for road trips, staycations, vacations with pets, couple vacations, adventure vacations, or seasonal vacations. You can find out the best ideas and vacation rentals for every type of trip.
If you are planning to travel with a family, or arranging a family reunion then VRBO offers you the best vacation spots, private spaces, and family destination guides to amplify your family trip tenfold.
If you are a property owner or a host then you can easily rent out your property by visiting a section, List Your Property, right on the homepage.