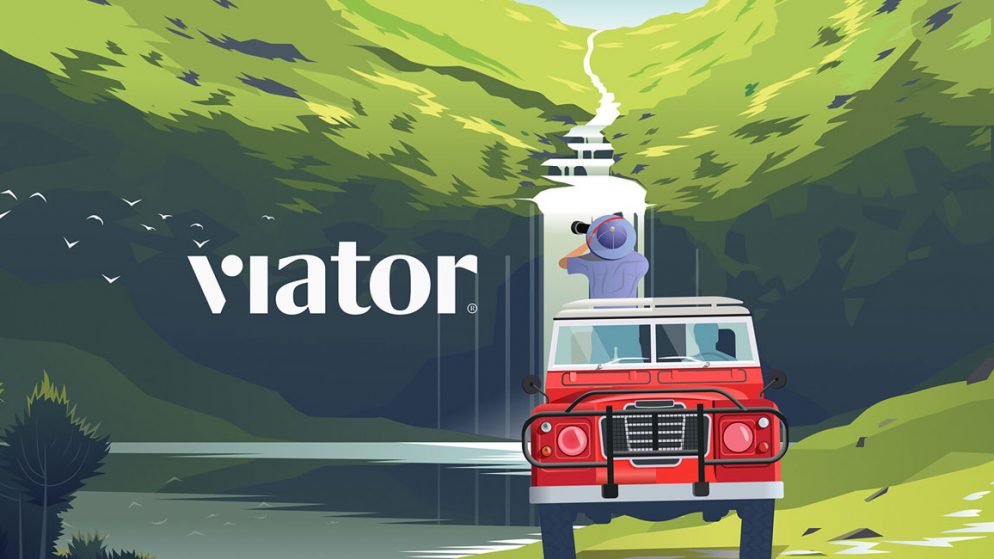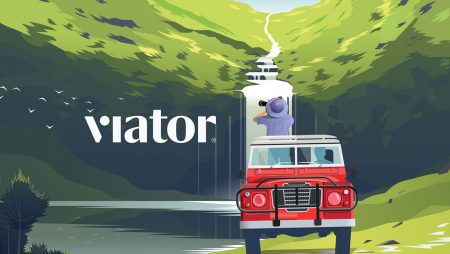 Our content is reader-supported. If you click on our links, we may earn a commission.
Booking tours before a trip can be quite challenging, as you want to ensure you use a trustworthy website to find the best options. If you've been searching for tours during your travels, you've probably encountered Viator and are now contemplating whether to book with them. To help you make an informed decision, I've compiled a thorough review, based on extensive research, so you can have greater confidence in choosing whether to invest your money in Viator tours or explore other options.
What is Viator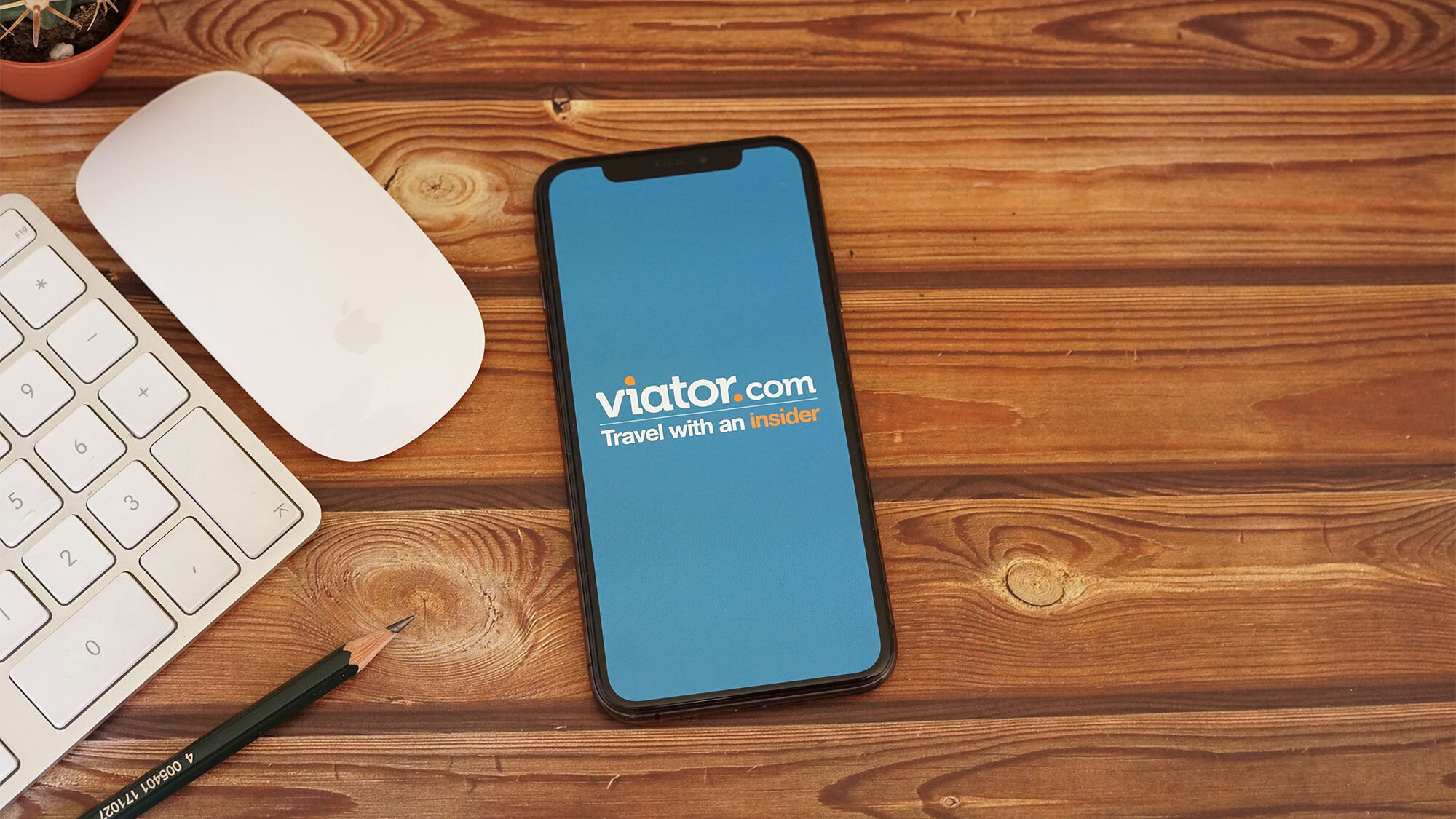 Viator is a travel company that offers tours, activities, and experiences in destinations around the world. It operates as a subsidiary of TripAdvisor, offering booking services for sightseeing tours, cultural experiences, and outdoor adventures.
Viator was founded in 1995 and was acquired by TripAdvisor in 2014. Today, Viator is the world's largest online marketplace for tours and activities, with over 300,000 experiences available in more than 200 countries.
Viator offers a wide variety of tours and activities, including:
Sightseeing tours: These tours take you to the most popular tourist attractions in a city or region.
Cultural experiences: These tours offer you the opportunity to learn about the local culture, history, and cuisine.
Outdoor adventures: These tours take you on exciting adventures, such as hiking, biking, and whitewater rafting.
Viator also offers a variety of other features, such as:
Secure online booking: You can book your tours and activities with confidence, knowing that your payment is secure.
Flexible cancellation policies: You can cancel your tours and activities up to 24 hours in advance for a full refund.
Customer support: Viator offers 24/7 customer support to help you with any questions or problems you may have.
If you are planning a trip, Viator is a great resource for finding tours and activities that will make your trip memorable. With over 300,000 experiences available, you are sure to find something that interests you.
Viator's strengths

Here's a list of Viator's platform highlights:
Lowest Price Guarantee: the price must be lower for the same product, offered by the same supplier and in the same currency. In this case, Viator will refund the difference.
Instant confirmation and possibility to pay later and/or by installments
Free cancellation: full refund if cancellation is requested at least 24 hours in advance
24-hour email and chat support.
Apple and Google Play apps.
Different payment options: credit card (Amex, Mastercard, and Visa), Apple Pay, Google Pay, or PayPal which are all secure. It is possible to pay with the currency chosen in the drop-down menu when finalizing the transaction.
Ensure that you use a credit card that doesn't charge conversion fees. Otherwise, a 2.5% fee will be imposed when the activity is billed in a foreign currency.
Registration on Viator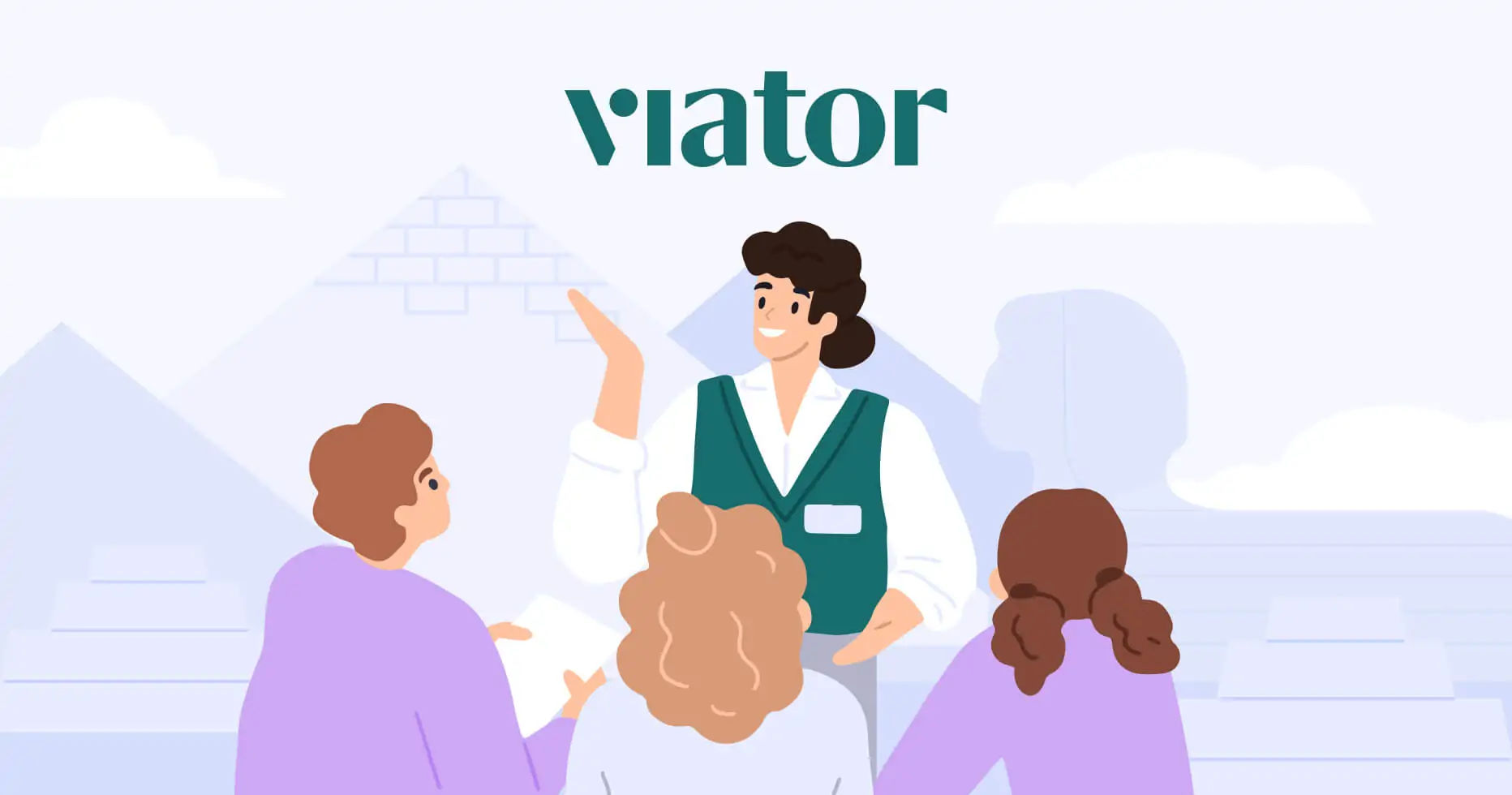 To register on Viator, you can follow these steps:
Go to the Viator website (https://www.viator.com/) or app.
Click on the "Sign Up" button.
Enter your email address and password.
Create a username.
Enter your first and last name.
Enter your date of birth.
Enter your phone number.
Select your country of residence.
Agree to the terms and conditions.
Click on the "Create Account" button.
Once you have created an account, you will be able to start browsing tours and activities. You can also sign up for Viator's email newsletter to receive updates on new tours and activities.
Promotions

Viator often offers promotions and discounts on tours and activities. These promotions can take the form of:
Percentage discounts: These discounts are typically offered on a specific tour or activity, and they can range from 5% to 50% off.
Dollar discounts: These discounts are typically offered on a specific tour or activity, and they can range from $5 to $50 off.
Freebies: These promotions offer free extras with your tour or activity, such as a free meal, a free souvenir, or a free upgrade.
Bundle deals: These promotions offer discounts when you book multiple tours or activities together.
Seasonal discounts: These promotions are offered during certain times of the year, such as during the off-season or during holidays.
Booking an activity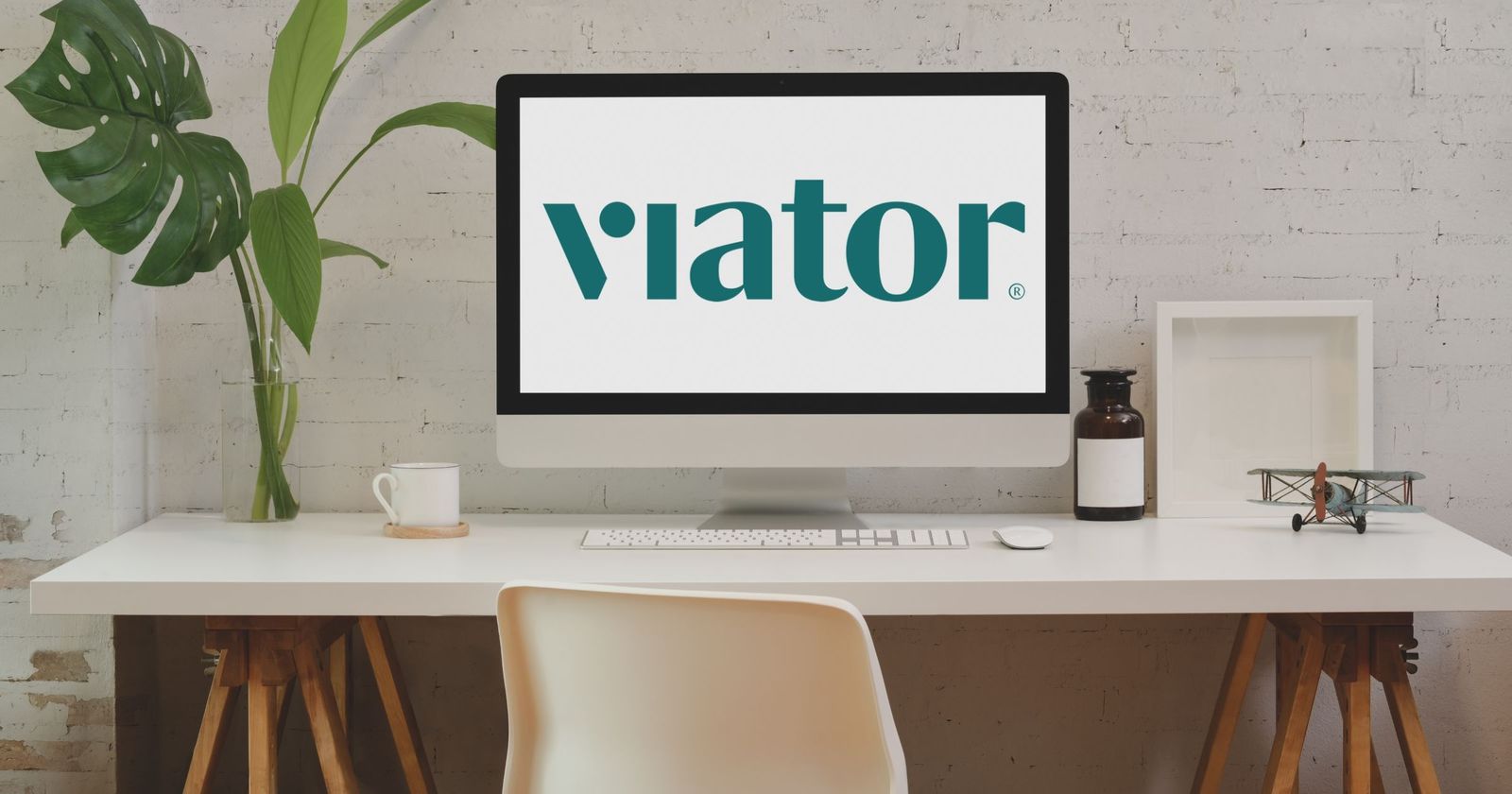 Viator provides comprehensive and informative description sheets for all activities, detailing essential aspects such as duration, inclusions, expected experiences, and accessibility for individuals with reduced mobility.
Upon entering the destination, the platform showcases the most popular activities. Additionally, users can utilize filters on the left side of the page or select categories at the top to refine their search. Viator offers various tour options, including private, small group, and standard tours, catering to individual preferences.
During the payment process, customers have the opportunity to inform the service provider about any specific requirements or special needs. For instance, if there is a need to store a stroller, such requests can be communicated to ensure a smooth and accommodating experience.
Hidden gems around the world
Amidst the multitude of activities and tours available, Viator presents the Hidden Gems series, catering to individuals who have already explored the main tourist attractions or seek unique, off-the-beaten-path experiences.
Embracing the essence of resident secrets and novel adventures, this concept offers intriguing options. Picture yourself on a culinary journey with an Italian flair in Greenwich Village, New York. Or, perhaps, taking a surfing lesson on the picturesque waters of Waikiki Beach, Hawaii. For those enchanted by culture, a captivating stroll through the neighborhoods of Lisbon culminating in a dinner accompanied by soul-stirring FADO music awaits.
Reserve now and pay later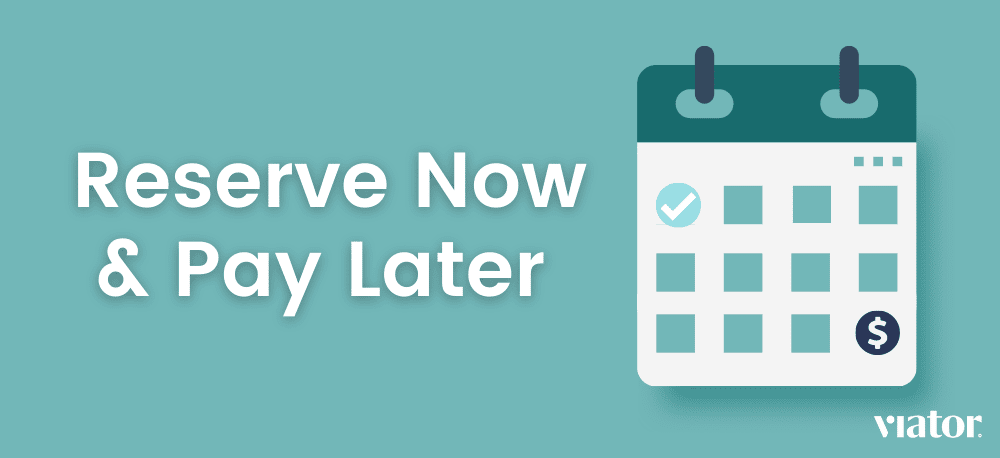 Viator's "Reserve Now & Pay Later" feature allows you to book a tour or activity without making any upfront payment. You will need to provide your contact information and payment details, but you will not be charged until two days before the tour or activity begins.
This feature is available for most tours and activities on Viator. However, there are a few exceptions, such as tours that require a deposit or tours that are sold out.
To use the "Reserve Now & Pay Later" feature, follow these steps:
Find the tour or activity that you want to book.
Click on the "Reserve Now & Pay Later" button.
Enter your contact information and payment details.
Review your booking and click on the "Confirm" button.
You will receive a confirmation email with all the details of your booking. You will also receive a voucher that you can print out or show on your phone at the start of the tour.
Cancellations/Changes/Refunds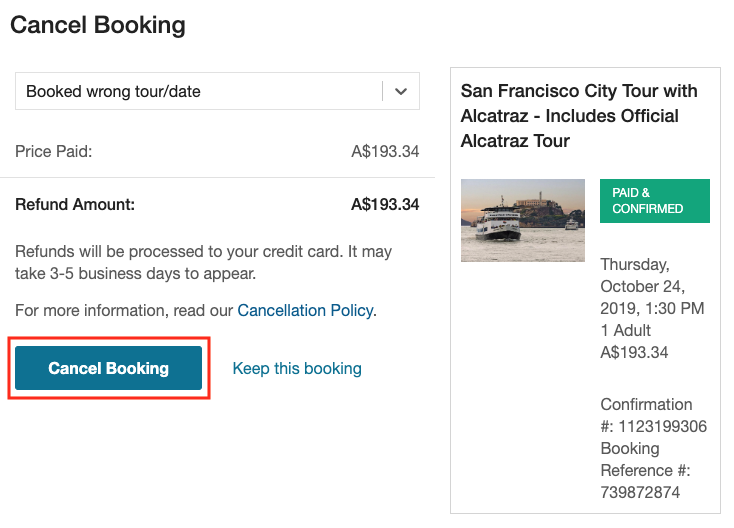 Viator's cancellation policy varies depending on the tour or activity. However, most tours and activities offer a full refund if you cancel within 24 hours of booking. If you cancel after 24 hours, you may be charged a cancellation fee.
Some tours and activities have more restrictive cancellation policies. For example, some tours and activities do not offer refunds at all. Others may only offer refunds if you cancel for a certain reason, such as if you become ill or if there is a natural disaster.
If you need to cancel your booking, you can do so through your Viator account. You can also contact Viator customer service for assistance.
Conclusion
Viator caters to travelers seeking assurance that their chosen activities won't face last-minute cancellations, ensuring a secure reservation and a fulfilling experience that aligns with their needs and expectations.
Renowned globally for its reputable service, Viator offers a secure and reliable platform with flexible payment options, a favorable cancellation policy, and a Lowest Price Guarantee, making it a trustworthy choice.