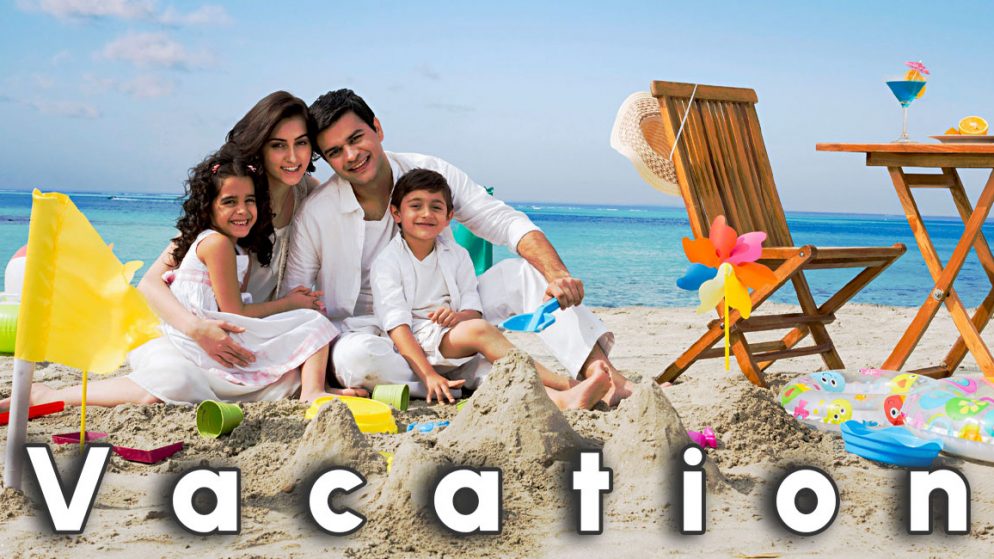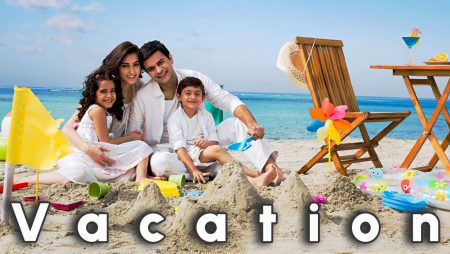 Heads up: Our content is reader-supported. This page includes affiliate links. If you click and purchase, I may receive a small commission at no extra cost to you.
Which platform stands out as the ideal choice for booking travel excursions, activities, and experiences? Viator, headquartered in San Francisco, is a popular choice among both seasoned and novice travelers for arranging tours and attractions worldwide. While Viator is not the sole booking option available, it boasts several advantages that appeal to a broad range of travelers.
For first-time explorers, utilizing a booking company like Viator is the most stress-free way to navigate unfamiliar destinations. These companies, including Viator, streamline trip planning, whether you're embarking on a solo adventure, traveling with a companion, or taking the whole family along.
Viator serves as a comprehensive platform offering a diverse array of tours spanning the globe. Catering to both novice and seasoned travelers, Viator claims to have something to satisfy every adventurous spirit.
If you're in the process of selecting a travel booking platform, conducting some preliminary research is advisable. We've compiled a straightforward Viator review to aid travelers in deciding whether to use the service for their upcoming journeys.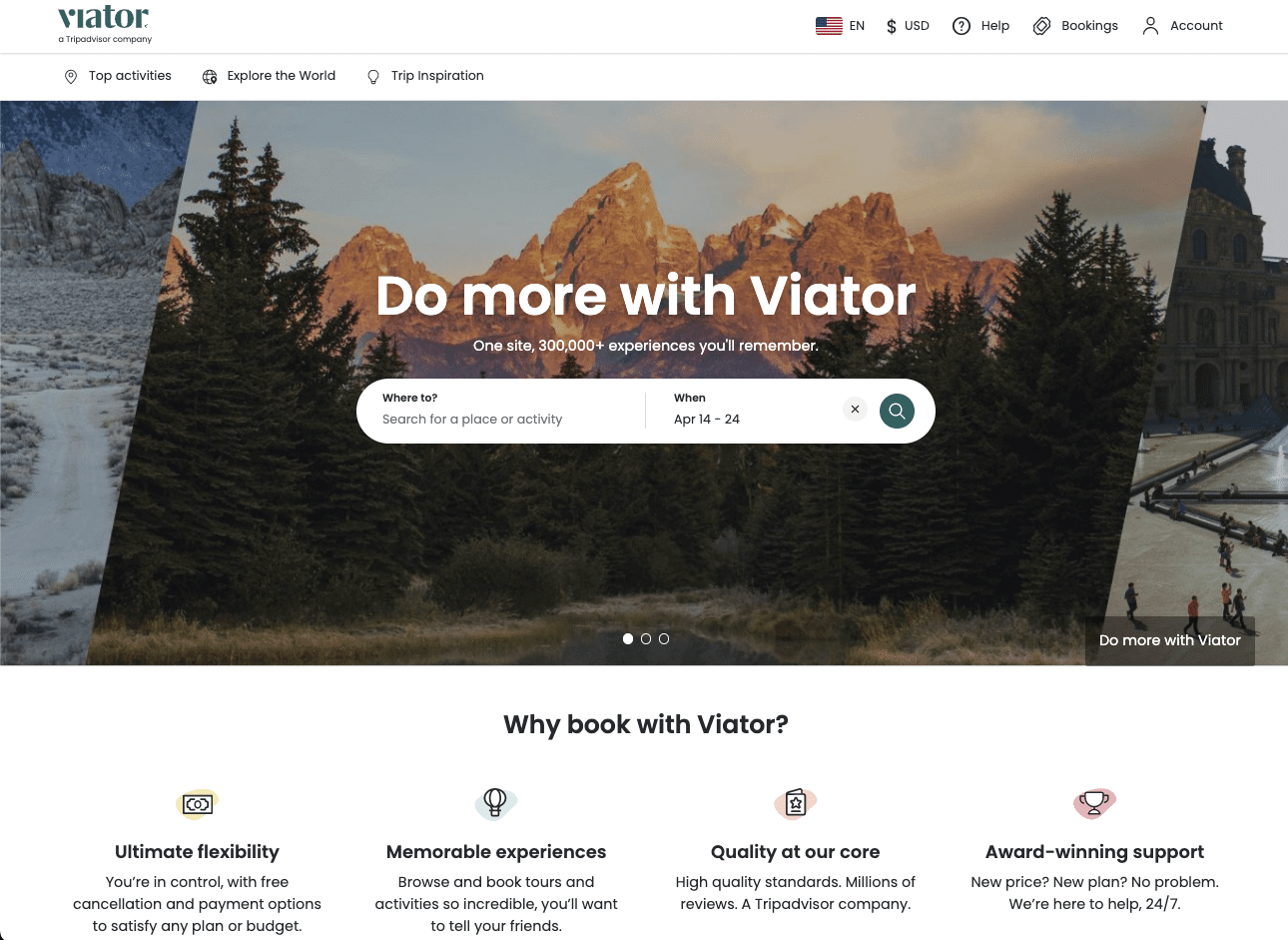 About Viator
Viator is a company owned by TripAdvisor, facilitates the planning and booking of tours worldwide. Through Viator, travelers gain access to an extensive array of choices, including city tours, day excursions, sightseeing adventures, and more, totaling over 300,000 options.
Viator's primary goal is to offer travelers exciting, informative, and unique tour experiences in cities worldwide. Their booking platform is designed to cater to the preferences and schedules of all travelers, whether they prefer last-minute arrangements or booking well in advance.
Viator collaborates with local tour guides, enabling them to connect with individuals planning visits to their respective regions. This support extends to small businesses, reducing their reliance on intensive digital marketing efforts to attract customers.
How Does Viator Work?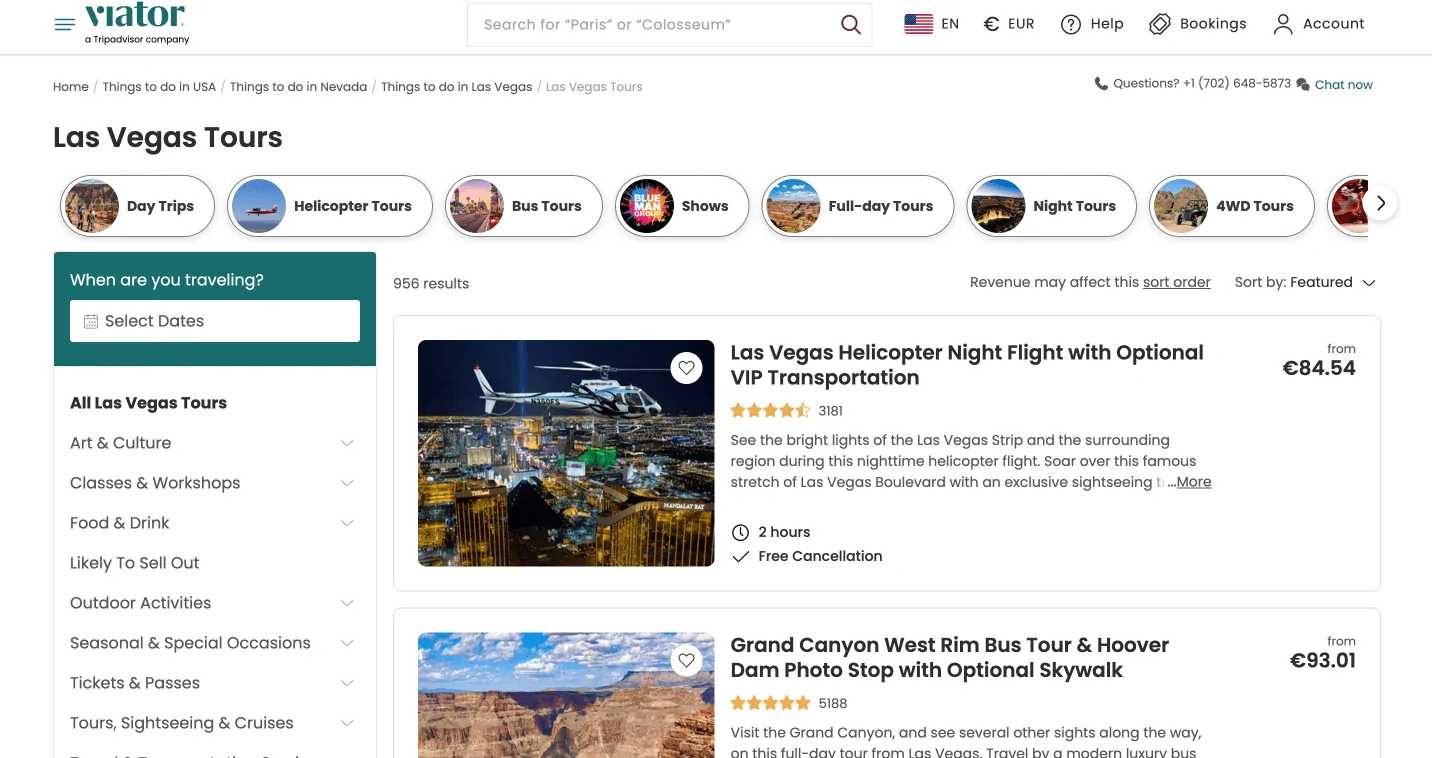 Rather than the need to hunt for various tour providers in a new city, travelers are afforded the opportunity to peruse the array of available tours at their destination and book the specific attractions that capture their interest.
On the Viator website, users can effortlessly navigate through a selection of options, including sightseeing tours, museum admissions, visits to historical sites, and an array of experiences curated by local tour operators.
The process to Book Tours on Viator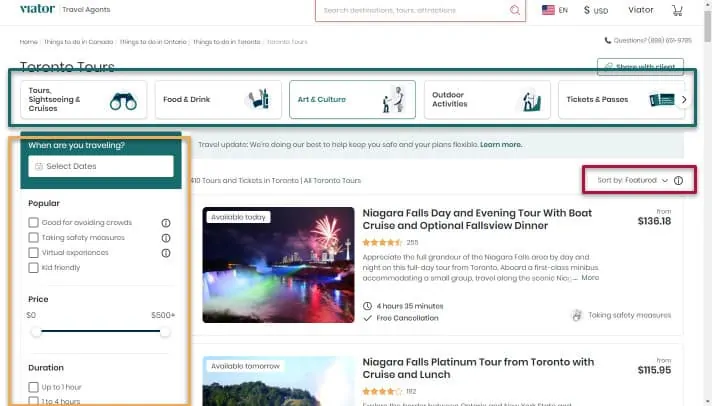 Booking tours on Viator is a straightforward process thanks to their user-friendly and intuitive website. Travelers can easily initiate their search by specifying their desired destination and travel dates, whether these dates are confirmed or tentative.
Upon initiating a search, a plethora of available tours will be displayed, especially for popular destinations. Users can further refine their search using filters to categorize tours by type, attractions, and proximity to other locations.
Each tour or activity listing provides a comprehensive description that offers crucial details about the tour's itinerary, including the places, sights, and experiences that participants can anticipate. Filters can also be applied during the search process to streamline results based on group size, travel dates, and budget considerations.
The search results page on Viator offers essential information about each tour, including pricing, duration, and a concise overview.
Clicking on a specific tour takes you to a dedicated page that provides extensive details. Here, you'll find photographs and comprehensive information regarding what to expect, tour highlights, inclusions, the tour operator's name, departure and arrival specifics, and more. Additionally, Viator provides easy access to information about tour cancellation policies and other pertinent details concerning refunds.
For the latest tour reviews, simply scroll down after reviewing the tour's details and information.
To check tour availability, input your travel dates and group size at the top of the page. Selecting a date and time for the tour is a breeze—just click on your preferred options and then click "Check Availability." This will either direct you to the checkout page or present a list of available tours. Keep in mind that some tours may offer additional customizable options for inclusion or exclusion.
Viator: Pros and Cons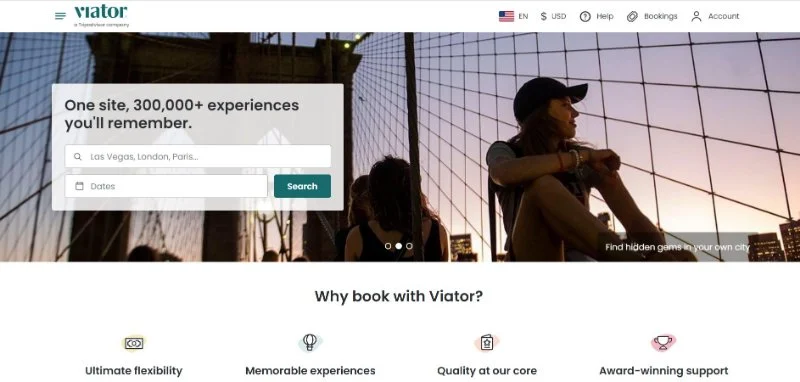 When using Viator for tour bookings, much like any other tour agency, there are both pros and cons to take into account. Whether you're exploring your home country or venturing abroad, it's essential to weigh the advantages and disadvantages. Below, we outline the benefits and drawbacks of using the Viator website to plan your travel adventures.
Pros of Viator
Viator excels in numerous aspects, leading to a loyal and satisfied customer base from around the globe. Traveling often involves its fair share of stress, and a negative experience with a booking company can deter travelers from returning to their services.
Clearly, Viator has found a winning formula. Now, let's delve into the benefits of choosing Viator for your travel needs.
Worldwide Tours Available
Viator offers the flexibility to select any city and effortlessly secure an activity reservation. Their extensive tour offerings encompass virtually every destination on your travel wishlist. From renowned Middle Eastern and African cities like Dubai, Jerusalem, and Cape Town to Asia's vibrant hubs such as Tokyo, Bangkok, and Singapore, Viator caters to a wide spectrum of locations. Additionally, their tours extend across Central, North, and South America, as well as Australia and numerous destinations in the Pacific region.
Reputed Company
Viator, a reputable travel booking platform under TripAdvisor's ownership, places a strong emphasis on safeguarding the financial and personal data of its customers. They employ SSL Encryption as a robust security measure to ensure the confidentiality and protection of customer information.
Maintaining a high level of security is paramount for booking websites. It instills confidence in customers, assuring them that their data remains shielded from potential hackers and breaches. This commitment to security is vital, particularly when customers are required to provide their credit card details online.
Free Cancel Policy
For the majority of Viator tours, canceling with a notice of at least 24 hours in advance entitles you to a complete refund, reflecting a notably lenient cancellation policy. However, it's crucial to note that this policy may not be universally applicable to all tours. Guests are strongly advised to review their specific booking details and acquaint themselves with the guidelines set by the local tour operator. To ensure clarity, it's advisable to thoroughly read the Terms and Conditions associated with any tour reservation made through Viator's website.
Cost Saving
In contrast to potentially costly travel agencies, Viator presents a cost-effective alternative for booking attractions, offering a wide range of options catering to various budgets. Whether you prefer budget-friendly outings or more luxurious tours, Viator accommodates diverse preferences.
Viator extends a valuable Low Price Guarantee, ensuring that when you book a tour or excursion on their platform, you secure the best price. If, within three days of your booking or during your destination visit, you discover the same tour offered at a lower rate, Viator will promptly refund the price difference.
Additionally, Viator features a convenient "Reserve Now & Pay Later" functionality. This feature empowers travelers to secure spots on their desired tours without immediate payment, granting them the flexibility to adjust plans without financial penalties.
Cons of Viator

Viator does have certain disadvantages, primarily centered on aspects such as customer service, internal policies, and communication challenges between travelers and tour operators. To gain a deeper understanding of Viator's drawbacks, read on.
Poor Communication
Viator serves as a travel booking platform that facilitates tour reservations and connects travelers with local tour companies during their journeys.
Viator plays a middleman role in connecting travelers with tour operators. Consequently, communication between travelers and these local tour companies transpires through both Viator and the respective local operators. Many Viator users have encountered communication issues when arranging tours, ranging from unclear information to instances where they receive no communication from either the local tour group or Viator.
It's important to note that in cases of miscommunication with tour operators, the fault may not necessarily lie with Viator. However, it's entirely reasonable for travelers to feel frustrated, especially when navigating an unfamiliar city, potentially lacking fluency in the local language, and grappling with uncertainty about the next steps.
When travelers book a tour through a reputable travel website, they reasonably expect some form of pre-tour communication. When these expectations aren't met, leading to disruptions in the tour experience, it's understandable that travelers may express disappointment or dissatisfaction.
Customer Service
Viator extends 24/7 customer care and support services available in multiple languages. However, some customers have reported negative interactions with Viator's customer service team, encountering unhelpful representatives, protracted escalations without resolution, and difficulties during the tour booking process.
Viator's website also hosts an online help center, serving as a resource for addressing common inquiries related to bookings, refunds, delays, cancellations, and various other topics.
While the online help center can be useful for straightforward customer service issues, more complex matters are better addressed through the customer service hotline, live chat, or email channels, which offer a more effective avenue for resolving such concerns.
Negative Reviews
Opinions on Viator reviews vary, with some individuals lauding the tours and the remarkable experiences they've enjoyed through Viator. However, the presence of negative reviews on the booking site has raised concerns, as these reviews highlight various issues and unfavorable experiences encountered by previous users.
These issues include:
Poor communication
Substandard customer service
Having a refund request denied
It's important to note that a significant portion of the negative feedback and reviews concerning Viator actually pertains to the local tour companies with which travelers engage. Viator does not have direct control over aspects such as the demeanor or professionalism of tour guides, the overcrowding of specific sites or venues, or the quality of food and beverage tours, which can all contribute to unsatisfactory experiences.
Viator FAQs
What is Viator?
Viator is a travel booking platform that connects travelers with local tour companies, allowing them to book tours, activities, and excursions at their travel destinations.
How does Viator work?
Travelers can browse Viator's website or app to find and book a wide range of tours and activities in various destinations worldwide. Viator acts as an intermediary between travelers and local tour operators, facilitating the booking process.
Is Viator a reliable booking platform?
Viator is generally considered a reliable platform with a vast network of reputable tour operators. However, experiences may vary, so it's essential to read reviews and research specific tours before booking.
How can I contact Viator's customer service?
Viator offers customer support through various channels, including phone, live chat, and email. Contact information can be found on their website.
What is Viator's cancellation policy?
Viator's cancellation policy varies depending on the tour or activity booked. Many tours offer a full refund if canceled within a specific time frame, often 24 to 48 hours before the scheduled activity. It's crucial to review the cancellation policy for each booking.
Can I book tours last minute on Viator?
Viator allows travelers to book tours both in advance and last minute, depending on availability. Some tours may offer same-day booking options.
Do I need to print my Viator voucher?
Viator provides electronic vouchers that can typically be presented on your mobile device or as a printout, depending on the tour operator's requirements. Details are provided in the booking confirmation.
Is Viator affiliated with TripAdvisor?
Yes, Viator is owned by TripAdvisor, a popular travel review and booking platform.
What payment methods does Viator accept?
Viator accepts various payment methods, including credit cards and PayPal. Accepted payment options may vary by region.
Can I leave a review for a tour I booked through Viator?
Yes, Viator allows customers to leave reviews and ratings for tours and activities they have booked, helping future travelers make informed decisions.