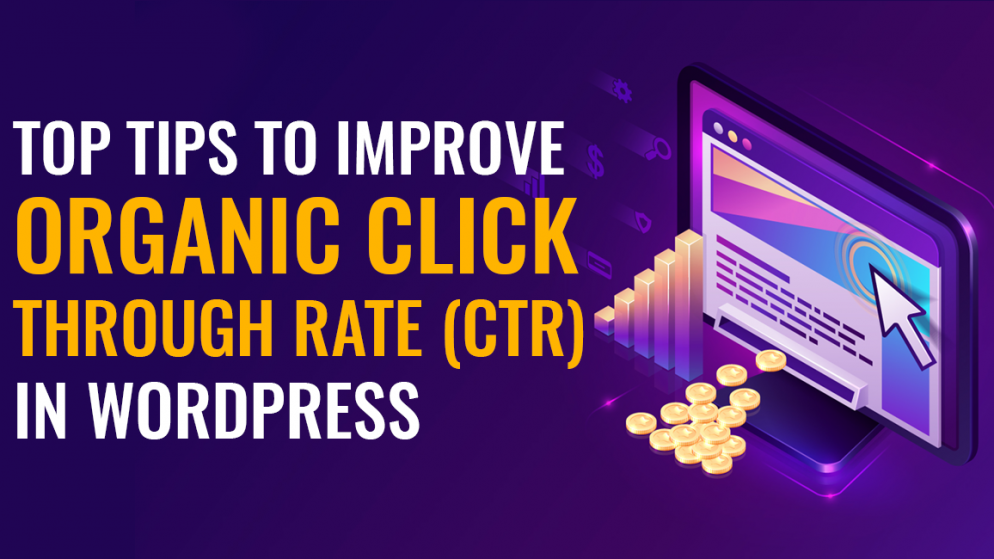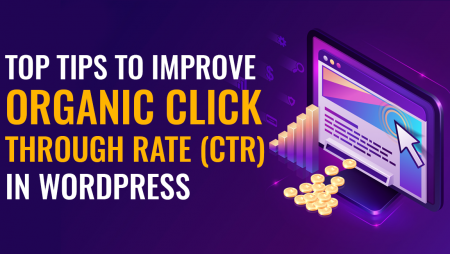 Heads up: Our content is reader-supported. This page includes affiliate links. If you click and purchase, I may receive a small commission at no extra cost to you.
Today, the online world is evolving with each passing day. New trends and concepts keep changing digital marketing and dynamics. It's indispensable to pay heed to every concept and tool to ripe fruits without making any mistake.  Many people take Organic Click Through Rate (CTR) for granted. And some people don't exactly understand it's relevance or function. Here are some proven ways to Improve your WordPress website Click Through Rate.
What exactly Organic CTR does?
It basically represents the ratio of clicks that a website receives in search results on various search engines. It is mostly attached with pay-per-click advertising. CTR makes you understand how your website is performing with keywords. It helps you to make an SEO strategy and to improve SEO-based performance to get high SERP rankings.
Thus, it is a highly beneficial metric to analyze data and make a strong SEO plan to improve your website's performance.
There is a number of factors that affect your website's CTR, including Meta tag description, headline, URL. For an instance, if your article popped up in search results 50 times using a specific keyword and 10 users clicked to read your article then your CTR is 5%.
Why Organic Click Through Rate (CTR) is Essential?
If your website CTR is high then you can get good amount of traffic that will eventually result in a high ranking on search engines. In short, high CTR can lead to a higher number of conversions than every business wants in the digital world.
By improving your CTR you can improve your website's SEO rankings and invite more traffic than ever to get a higher conversion rate.

How to get your hands on Organic Click Through Rate (CTR)?
The best way to increase the Organic Click Through Rate (CTR) is via Google Search Console.
It is nothing short of a free tool that allows website makers/owners to see the performance of their website in search results.
Google allows you to add your website to this tool. You can easily log in and check the performance and the rest of the activities on its dashboard.
You can also see an option called CTR and add it as criteria for your website report.
Once you view the detailed report section, you can find out a list of keywords that you use for impressions, CTR, average clicks, and position under the Queries section. You can easily refine the results by either CTR or position.
Tips to Improve Organic Click Through Rate (CTR) in WordPress
Once you understand the relevance and how to view your website's CTR results, it's important to know the ways to improve organic CTR on your WordPress website/blog.
Pay attention to the headlines and SEO titles
It is very important to write some eye-catching headlines and SEO titles to grab the eyeballs. Modern readers are very smart. They read the headlines and briefs before jumping onto the article. Either put your creativity and efforts into making some attractive headlines and titles or use the headline analyzer tool for the best suggestions.
You can also download a plugin that has an in-built headline analyzer and connect it to your Google Analytics account to get the results automatically while posting the article with catchy headlines. Thus, it will help you to improve organic CTR for your WordPress website.
Make useful and effective Meta Descriptions
Although many search engines automatically show the relevant description about the article in search results still it's better if you will create a powerful and useful meta description for viewers. Thus, make it a habit to add a small and effective meta description of over 50 words to every article, post, and page.
Make sure that your meta description has the target keywords and an essential and gripping brief about the article to generate curiosity in readers. It will help you to get the viewers' attention and trust every time you will post something. Hence, they will click often to Improve your Click Through Rate (CTR).
You can also take the help of a tool called All in One SEO for WordPress to make powerful SEO-friendly meta descriptions.
Pay heed to the URL slug
It is very important to optimize and correct the URL slug before publishing a post. In WordPress, you need to click on the Gear icon that you can find in the Content Editor screen on the top right corner.  Also, make sure that your post title should not be very lengthy and vivid.
Now come to the Post tab option
Magnify the Permalink option where you can change the default URL with the best and useful one. However, ensure that the URL slug doesn't have any capital letters and every word is separated by a dash.
Finally, save the changes before hitting the Publish button.
WordPress gives you an option to make useful URLs for your posts and pages that are SEO-friendly too. So, don't forget to use it to improve the organic click through rate(CTR) on your website.
Keep an eye on Google's Answer Box
Coming in the Answer Box results is the icing on the cake. By the way, Answer boxes have an incredible 32% CTR score on average. If you will manage to appear on it then you can easily attain a higher number of organic CTR for your website.
Answer Box is a Google feature where it tries to answer every user's query on the search page by giving more detailed results. However, the only way to appear on it is to focus on the best quality content.
Optimize local SEO
Make sure to target the right audience. If your content is going to the wrong audience then it will not result in clicks and conversions. That's why you have to pay attention to the local SEO to target the regional viewers. Local SEO helps you to know the local audience and how to target it smartly to improve your organic click through rate.
To get started, make a Google My Business account.
Add your business listings, information, and relevant details.
Once your account is created, you can easily manage your business information via the dashboard.
Now, add All in One SEO WordPress plugin that comes with a Local SEO add-on feature to add your local business information such as working hours, etc. in the form of Schema markup to your business site for better search results on search engines.
Transform your users into customers and subscribers
If you want to expand your online presence and business then generating traffic is not just enough. You have to focus on conversions, higher organic CTR, and profits. At the end of the day, we all want conversions.
To ease your task and get instant conversions without making much effort you can download a free WordPress plugin OptinMonster. It is considered the best conversion software to enhance conversion rates, sales, and email lists. With some of the most effective tools and features, this plugin will improve Organic Click Through Rate (CTR), conversion rate, and sales tenfold.
Reduce the bounce rate by keeping your viewers engaged
It is very important to keep your regular viewers or audience engaged. In fact, to attract new users you have to work on your content and website. It will help to increase the organic CTR and decrease the bounce rate.
First off, focus on internal linking to keep your users engrossed. Link your best articles with other articles to give your users an option to read more relevant content.
Secondly, add some new categories to your website such as Popular Post Widgets where you can add some eye-catching content.
So, it's very important to focus on the best quality content and some smart tricks to keep viewers stay on your website for a longer period of time to get the conversions.
Conclusion
With the help of the above-mentioned tips, you can definitely increase organic CTR and convert it into sales and conversions. However, make sure to stay consistent and pay more attention to your content. These tips will work only if your content is great and unique.
To read more about: Top 10 Best WordPress News Themes 2021  Click Here