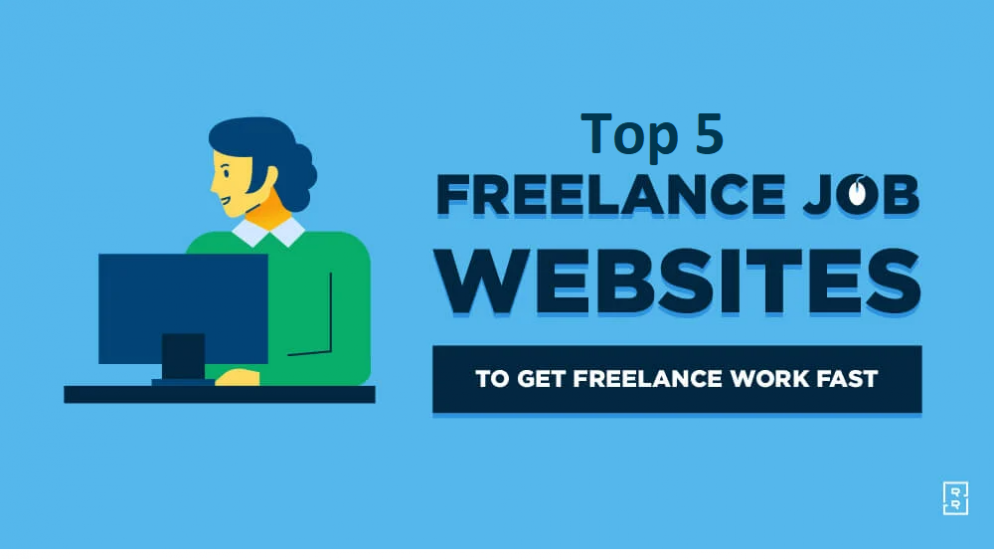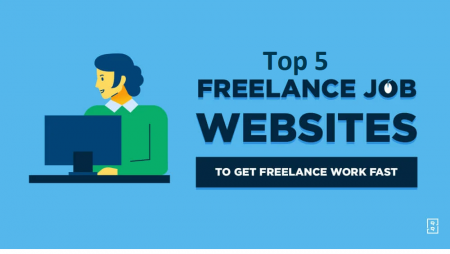 Our content is reader-supported. If you click on our links, we may earn a commission.
Since last year, COVID-19 has brought a drastic change in the professional corporate world. Many companies all across the world have changed the way they used to work. Work-from-home has become a new normal for professionals and freelancing has risen tenfold. The impact of coronavirus is such that freelancing has taken a giant leap giving unemployed professionals a ray of hope to work remotely and to stay productive. However, not many professionals are aware of the right websites where they can find a good number of freelancing jobs. To help them out we are bringing the list of top 5 freelance websites to find a versatile range of freelance jobs during the 2nd wave of coronavirus in India.
Despite economic slumps and layoffs you can keep yourself productive and earn right from the comfort of your home at these best freelance job websites. So, let's quickly take a look at them.
The Top 5 Freelance Websites to get jobs.
1.Upwork
No matter what type of freelancer you are Upwork will never disappoint you. It offers a wide range of jobs, including freelance writing, graphic design, website development, language-based projects, customer support services, and many more. You can find a continuous string of jobs at the portal. All you need to do is to pick your favourite domain and then start searching for jobs. Once you get a suitable job then make a proposal and send it across to the client. The portal offers different clients from all across the work. You can set your payment, work type, etc.
2.Behance
It is yet another popular online job portal for freelancers. If you are a creative person, or someone looking for a freelance job opportunity during this crisis you can try this platform. The platform offers a wide range of jobs across different domains, including, content writing, graphic design, web design, animation, and many more. Moreover, you can also meet a bunch of like-minded people to enhance and share your skills. The platform gives a professional portfolio and growth to you.
3.Fiverr
It is also a credible and reputed online platform for all freelancers. It works as a job portal where you can display your skills to potential employers. You can showcase your skills and get in touch with professionals and companies to further negotiate and discuss. All you need to do is to create your niche and display your portfolio to attract employers. One of top freelancing website for students.
4.KIWI
It is a brand new portal that started last year by tech expert Imran ladiwala and entrepreneur Mishu Ahluwalia. Knowing the ongoing pandemic this platform works in a very effective manner. It connects needy freelancers and potential clients within 3-minutes to get the work done. The best part is that the freelancers get their payments within 1 hour after the completion of their work. Moreover, the platform also gives freelancers an opportunity to get in touch with potential clients and companies by making impressive proposals. One of the best Freelancing website for beginners.
5.Freelancer
It is yet another effective and successful platform for all the freelancers out there. The portal offers jobs across 1800 categories, including technology, service, real-estate, web development, and many more. It offers free membership and you can interact with the clients directly. The platform also allows you to make a bid on the projects. However, the free membership offers only limited bids and it takes a share of over 20% in every project.
Apart from that, you can also create your profile on professional platforms, including LinkedIn to get in touch with the leading companies and clients. This way, you can work and earn right from the comfort of your home without looking out for permanent jobs during the 2nd wave of COVID-19 in India.
Read More About-5 Essential Work From Home Official Accessories Click Here