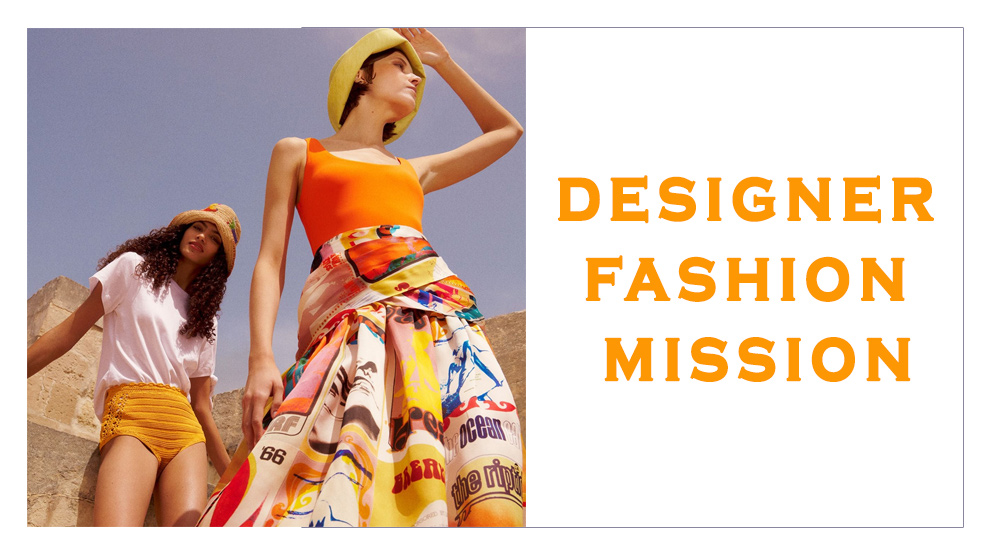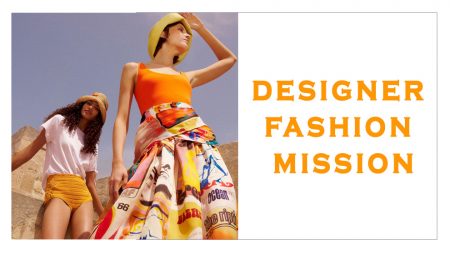 Heads up: Our content is reader-supported. This page includes affiliate links. If you click and purchase, I may receive a small commission at no extra cost to you.
The online retailers in fashion industry have seen a remarkable development since last decade. Numerous online websites have been launched within the market over the years and they are in aggressive competition with each other to gain market share.
Successful are the sites that innovate and bring promotions to the customers from time to time, until eventually the brand starts to resonate with them. One of those successful names is "The Outnet".
The Outnet Reviews
In detail for you to understand why it is a big name in online fashion industry. It is the biggest fashion hub for all kinds of accessories and brands. But, the exciting part is that The Outnet brings you new arrivals every Monday, Tuesday, Thursday, and Friday. Another distinct feature about this website that The Outnet Review unveils is that it has sales and promotions almost all year round. Wow, right!When and How?It was launched by NET-A-PORTER Group in 2009.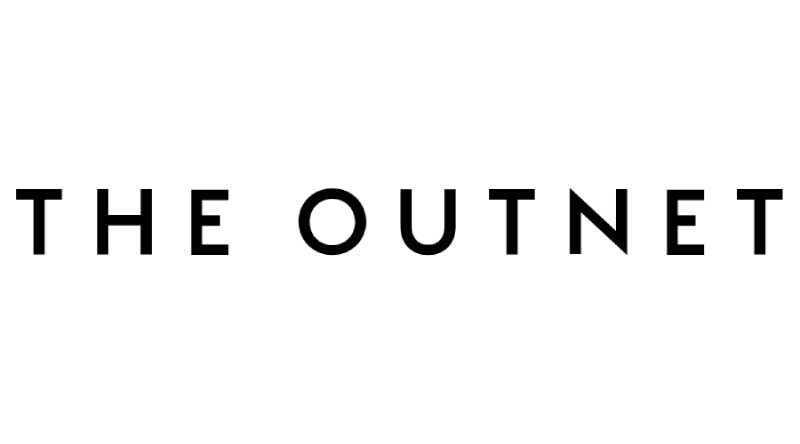 Initially it was a startup that was being handled by five people. It has come a long way since then. It features famous brands like Jimmy Choo, Alexander Wang, Chloe, Dolce and Gabbana, Stella McCartney, and Acne Studios. The products of all these brands are available for discount prices which makes them more affordable for an average consumer.
Therefore, The Outnet Review extracts that the sole purpose of this very website is to make brands accessible for everybody.The best thing about The Outnet is that while offering immense discounts and bargains, they do not compromise on the quality of their products. They make sure that their customers are satisfied and the package reaches them safely and intact no matter where they are.
The Outnet is literally your go-to shop for all sorts of dresses, bags, shoes, etc. They are shipping worldwide to almost over hundred countries now with an excellent customer care expert in fourteen languages. Their Customer Care team is available at all times aimed at listening to all your queries and providing you with tailor-made solutions.
What's in it For You?Online fashion retailers tend to create a highly visual unique style that differentiates them in a highly saturated marketplace. The Outnet comprises of more than 350 luxury fashion brands. The sole purpose of this website is provide consumers with every fashion accessory with great deals and promotions. Well, that's not it.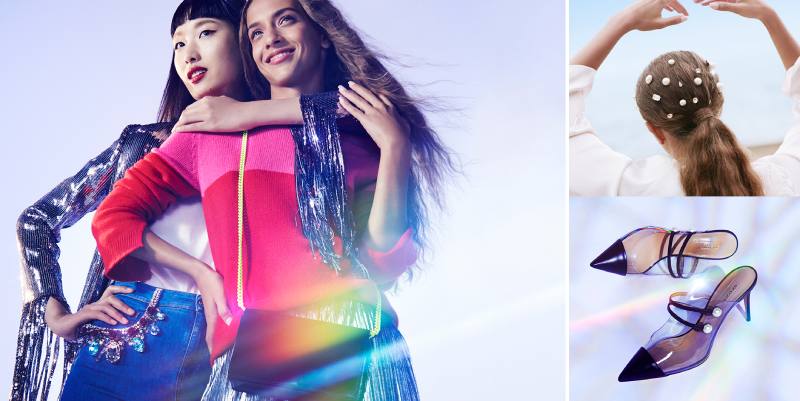 The Outnet Review brings you a very interesting detail about this website which you probably didn't know before. Each time you bring a new friend to this website, it lets you earn $30. You'll simply have to click on the "Share and Earn" tab. How exciting!Did you know that The Outnet aims to channel your inner fashionista vibe and provide you with the most impactful solutions. Whether you were a Rachel Green fan or Elle Woods, Selena Gomez or Taylor Swift, The Outnet will allow you to shop as per your style needs.
Disclosure: This post contains affiliate links. When you purchase a service or a product through the links, we might earn a commission, at no additional cost to you. Read full disclosure here.
More about The Outnet In a highly saturated market, customers buy experience not just the product. This means that in a marketplace where several substitutes are available at any minute, consumers tend to rely on experiential products. They buy from the brands they have high loyalty with. The Outnet was one such brand that realized this sooner than later. They have made their website in a way it attracts their customers in a positive way.At first customers visit the site to witness the great deals on big brand names. This is a great marketing technique that has led The Outnet to sustain its position in the market for such a long time.
According to The Outnet Review there were three things that attracted customers the most:
Luxury products being available at amazing discounted rates
 The content of the website is highly visual
Guidelines towards stylingAnother interesting fact about The Outnet; when you buy a certain
product, the website starts showing you more products of the similar category that they think you would like to buy. How incredibly nice and consumer friendly is that the brand is able to understand your needs through your purchasing behavior.The Outnet is a user friendly site with so many happy customers across the globe. Shipping to more than hundred countries while understanding the desires and needs of every customer. The stylish buyers of The Outnet have one thing in common though; they are all fashion obsessed.
Different kinds of dresses are available in all kinds of sizes for customers to fit. Customers' priorities are taken into consideration especially. For Instance, when the customers reacted positively to styling guidance, The Outnet started to provide them with perfect gift ideas as well. The Outnet Reviews also tells us that the website is very easy for customers to use and it is accessible for them 24/7.The delivery process is also hassle free and the customer care service is also available for the customers anytime they want in any language they desire.
Famous Campaigns
Successful are the brands that innovate from time to time and stay consistent in maintaining their market share. For a brand like The Outnet it wasn't enough to completely rely on Cost-Leadership strategy. They had to bring something new to their customers every now and then, otherwise they would shift to an alternative very easily. For this purpose, The Outnet developed different campaigns involving different elements like video graphic, celebrity endorsements, etc.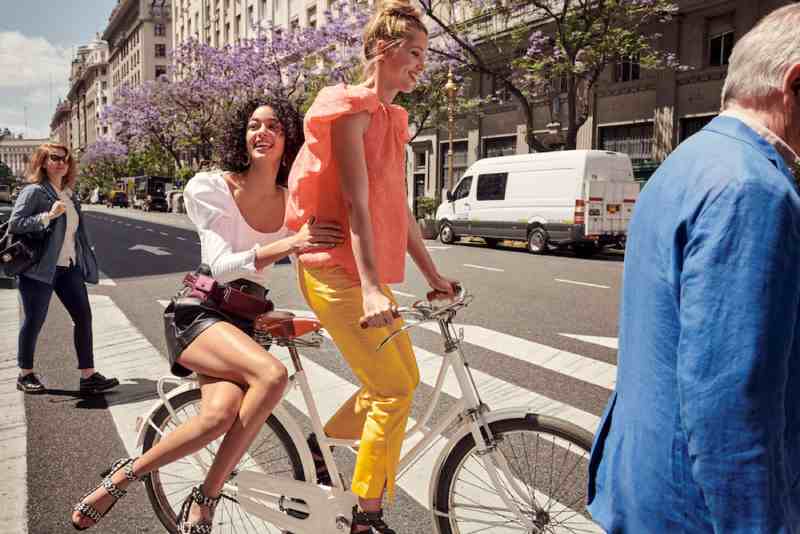 The most renowned campaigns include Everything reduced but the thrill, Go inside The Outnet with P'Trique.In 2018, they launched a campaign advertisement with the subject "fashionable best friends". The ad featured friends having a candid and expressive moment looking absolutely flawless, which will do the task of brand recall for customers.For its 10th birthday in 2019, The Outnet released a special campaign.
They launched a new collection for their tenth anniversary with more than 95 exclusive new pieces.The ControversyEarlier when the brand was introduced, a lot of people claimed that is just a cheaper version of NET-A-PORTER. Such instances are likely to occur when an already established brand launces a new sister brand. Some people on the other hand had high hopes too. The Outnet came out of this controversy strong and gained its position in the market. Upon reading an article from the Buzzfeed, The Outnet is amongst the top eleven websites to get designer goods at discounted rate. Almost everyone that has done The Outnet Reviews also found that people admire the deals and promotions they get from this website.
It's like a shopaholic's dream come true!
Iris & InkSoon after getting recognition, The Outnet was set to understanding the wants and needs of its customers. For a brand to go big and sustain, it is essential that they do market research and learn about the ongoing trends often. The Outnet did the same. The identified that the customers really liked their styling advice while shopping. This led to the idea of their own in-house brand, which was later introduced as "Iris and Ink".
This brand caters to customers who are looking for a mix and match with their designer products. As discussed above in The Outnet Reviews, the brand's target is fashionable best friends or a fashionista.Therefore, only a fashion lover would understand the need to buy matching accessories with outfits.Iris & Ink was a successful initiative taken by them, and it is their competitive edge.
They are not only distributing big names online on discounted price, but also providing with their own solution of online apparel and accessories. Dress to impress, they say. Iris and Ink is an exclusive in-house brand of The Outnet that has an amazing bag and apparel collection. They also provide you with insightful gift guides with different price range.
The Outnet Website
The user experience and site aesthetics
The Outnet site has redefined the minimalist web design with its clever use of negative space and high definition fashion photography. The site is easy to navigate and also very responsive. It is fast, efficient, and user-friendly. You could be looking for Valentino's Rockstud Leather Backpacks but end up with a beautiful Marchesa Notte strapless-embellished-metallic-floral-print-fil coupé-organza-gown for an event a year from now.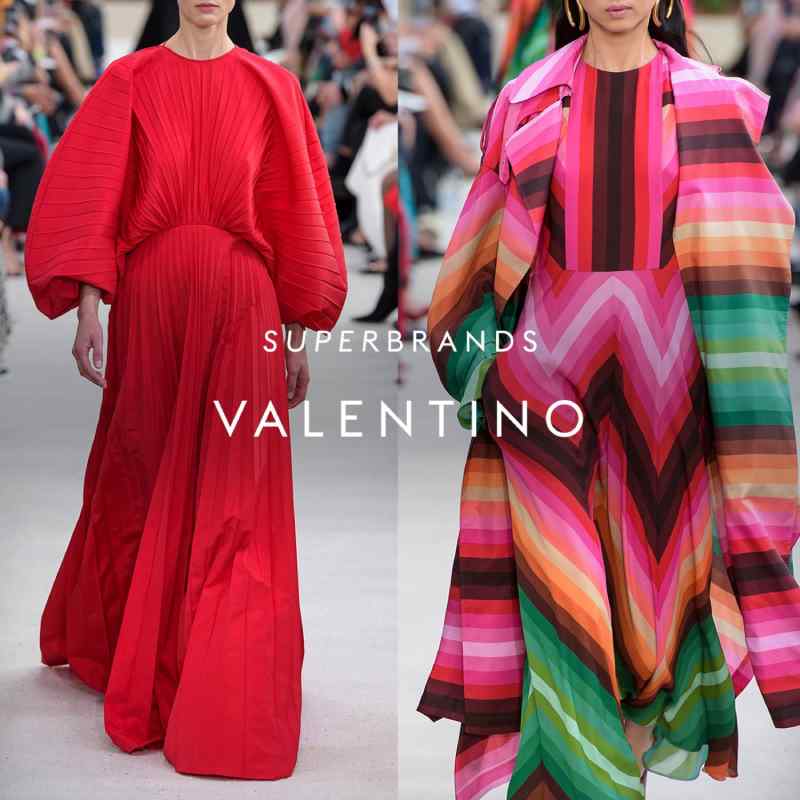 The site entices you to purchase things you might not need immediately. Because they have the most coveted designer products at 50 percent and sometimes even 70 percent off. Obviously, if we found a Stella McCartney Embellished quilted satin shoulder bag that was haunting our dreams and shouting at us to be bought at a 40% off, you could safely bet that we would have bought it if we could.Are you looking for inspiration? The look books on their Instagram are here for the rescue!
What to wear
If you are seeking fashion inspiration because you are confused and the items you planned done add up together, then the What-To-Wear section on the Outnet website is precisely what you need. Haven't we all been there? When an invitation to a black-tie event comes to you, and you lose all sense of self and time, trying to figure out an outfit that would make you look a million bucks without actually spending that much money? Once the excitement of the invitation wears off, the anguish about your sartorial choices may bloom in the innermost whorl of your existence. However, if you are shopping at Outnet, then you have nothing to worry about.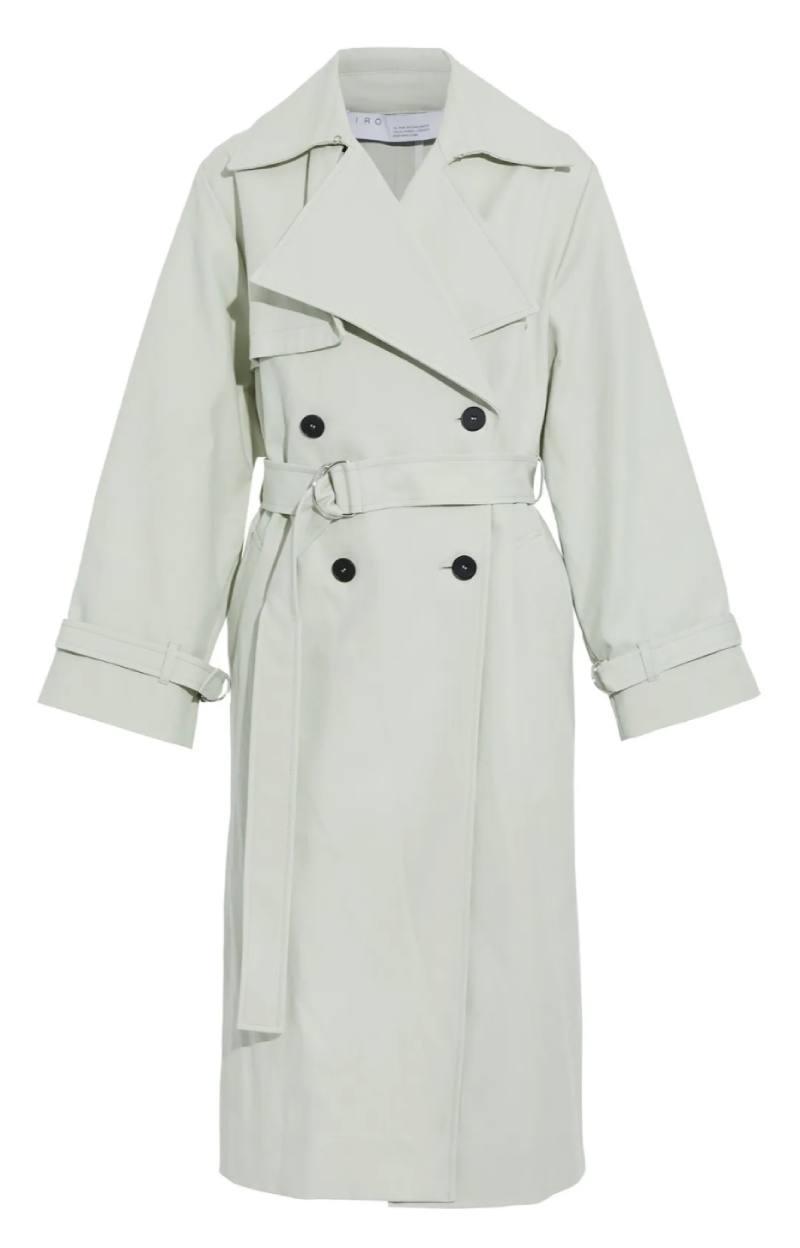 For a very charming English makeover maestro, Tan France will help you be your best self to this event. The Emmy Award-winning style guru has broken down the essential dos and don'ts of black tie for all of womankind. His guidance has led to the formation of a Rosetta Stone in the black-tie fashion edition to help customers navigate through the complexities of the said dress code, its etiquette, and boost your confidence too!A sophisticated dress that is elegant and oozes allure is a prerequisite for every black-tie event.
You are asked to wear formal clothing that must not be restricted to dull, holier-than-thou styles. You can balance conservative lengths with playful colors. Or have fun with a demure silhouette and bold accessories. The ball is truly in your court when it comes to fashion. For more information on black-tie fashion and other trends of the season, you can holler to the Outnet.com Editorial section and satisfy your curiosity right now!
If Tan France told as to wear rags, we would wear them too! Because his aesthetics are hard to beat.
The dark side
Everything that is just so good to be true is bound to have a dark mark somewhere in their past. The Outnet itself was not an exception. The company has previously faced a lot of backlash in the online communities due to the lack of quick customer service, slow returns, and other such issues. Websites back in the early 2010s started writing about wrong sizes and damaged pieces being sent out. A few incidents of the past became a harsh campaign against the company in the early years. Since then, the company has worked its way through the hearts of the growing customer base.
The Verdict
The Outnet is the answer to the prayers of fashion enthusiasts. It has something for everyone who makes six figures. The best designer items at lowered rates with international shipping and original packaging, what else could you ask for? The plethora of designer items from previous seasons and sales make the customers come back every few days. From Brunello Cucinelli at 70% off, Stuart Weitzman at 40% off, and Emilio Pucci at 60% apart, why would you not spend your entire monthly allowance on the designer goods? We will continue shopping from the site until we can!