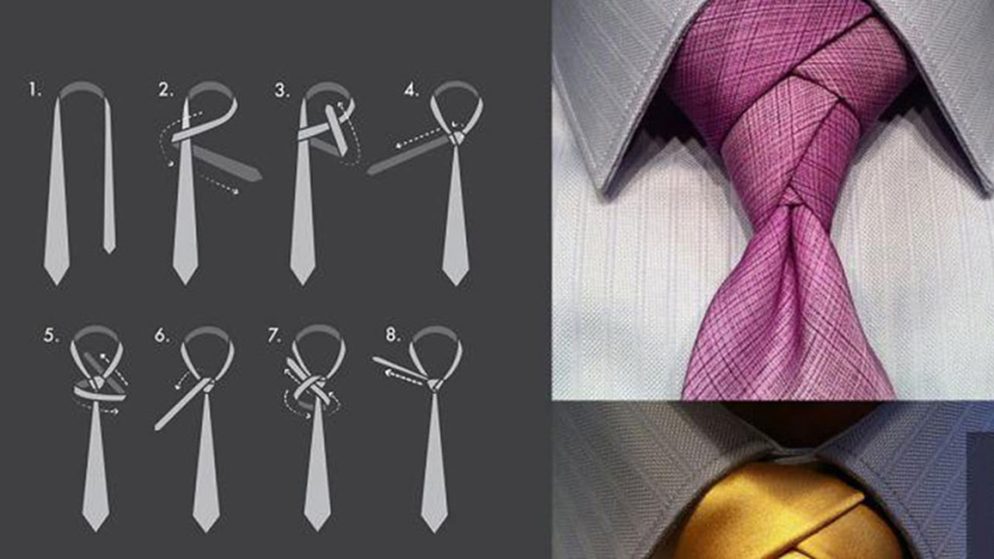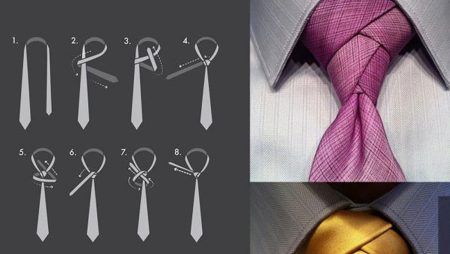 Our content is reader-supported. If you click on our links, we may earn a commission.
**This post contains affiliate links. If you use these links to buy something we may earn a commission.** Thanks 
Every once in a while, a new company can really surprise you with the quality if their product. New tie company The Dark Knot has put so much into the packaging that even the most hardcore Tie snob will be impressed. So what is all the fuss about?
Some time ago, I had connected via Twitter to @MensFashionGeek. The creator Rishi Chullani had been commenting on a couple of my tweets and noticed he was putting out some solid interesting videos to help men with matching shirts and ties for colour and pattern. From there we connected and stayed in touch via twitter and email. A few months later Rishi let me know he was creating a new tie brand The Dark Knot and would I support the launch by providing an honest review of his ties.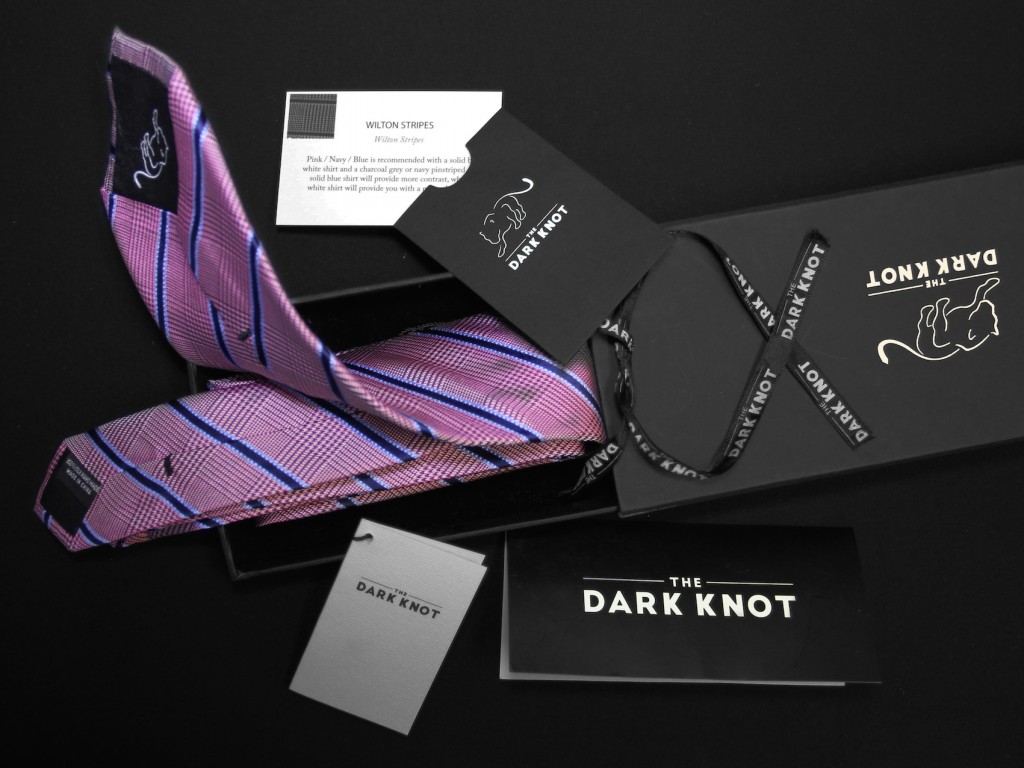 A few days later a box of beautifully packaged ties arrived for my attention, and the way they are presented – it really did grab my attention. I have bought a lot of ties of varying degrees of quality over the years from a few £pounds to spending hundreds on what can be considered the finest money can buy, but never have any been presented with such care and attention.
To start this visual treat, a sleeved business card with dress ideas is a really nice touch. For my Waltham Dots polka dot navy tie, suit and shirt colour and pattern suggestions were good solid advice for those who need that extra bit of help when matching ties.
A lapel loop was a surprise. These are used to pin your tie to your shirt by the loop on the back of the tie. These help give you a clean look and stops your tie flopping around instead of a more obvious tie bar or clip. Great if you want the functionality, but you are already using a few accessories and don't want to look too fussy. Not something you see too much of and were a welcome addition to the box.
So what of the tie itself? The weight of the tie is substantial, not in an overtly heavy way, but in a way that hints of quality materials. A check of the label and and suspicions are confirmed '100% Silk Hand made in China'. It does feel like quality silk and the construction does have that hand made artisan feel with the way the stitches have been carefully placed. You can tell a machine hasn't been near these ties and they are all the better for it.
At only £29 the price is less than a third of what you would pay for a tie of comparable quality that had been made in Britain by a premium tie manufacturer. This leaves me with a bit of a dilemma. I wouldn't usually knowingly endorse a premium product that had been made in China, as many companies don't pass on the obvious cost savings provided by cheaper labour. In this instance however, these savings are directly passed the customer. This means for the price of a run of the mill high street machine made silk tie you can get something of real quality. What many don't realise is many of the high street stores still get their ties made abroad anyway.
One last point of note about the dark knot, they are trying to be socially responsible. According to the website, a portion of every sale goes towards the children's charity SOS Children's villages. It doesn't say how much, which would be a nice touch, but every little helps.
In summary The Dark Knot ties are some of the best, if not the best packaged ties I have ever seen. The ties themselves being handmade from 100% Silk are a real quality product and will make a great gift. The made in China label may put off some potential buyers, and that would be a shame as they will miss out. For the rest of us, a luxury product has never been so accessible.