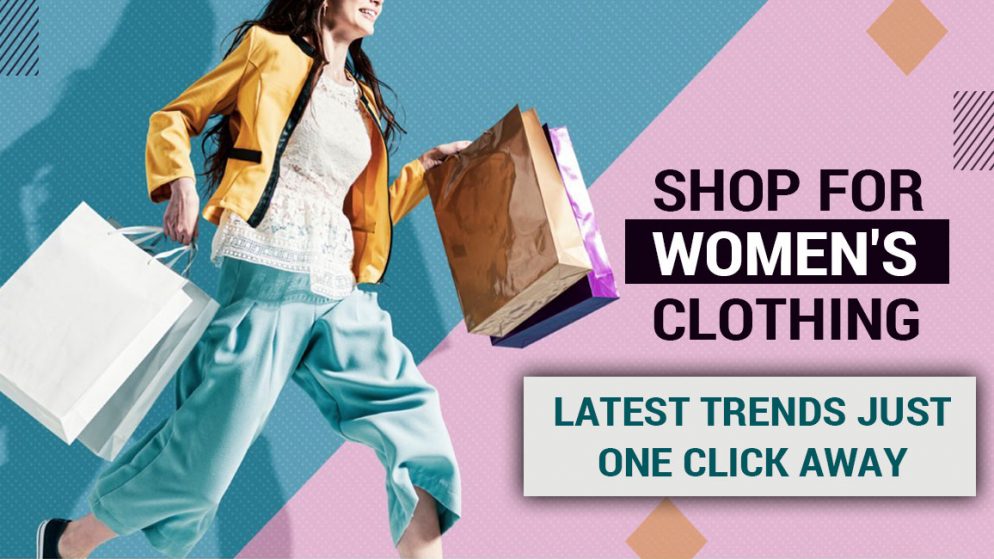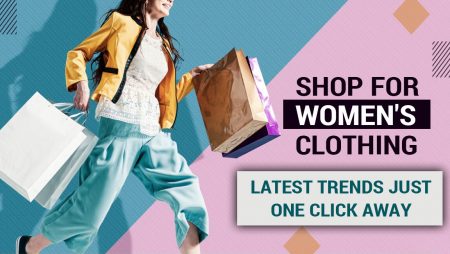 In the past few years, online platforms have begun to emerge that promise designer-level fashion at discount prices.
One such website is StyleWe.com, which features independent fashion designers who work together with customers to provide unique, upscale, and exclusive fashion products.
This StyleWe review article will help you get a better understanding of all that the site has to offer.
But as with all online stores, customers may ask themselves: how does the promise of StyleWe's advertised products measure up once you receive them in person? Is StyleWe legit? Is StyleWe a scam or is it safe to use?
Here at AdvisoryHQ, we've scoured the internet for StyleWe reviews to see if this fashion company will meet your expectations as a customer.
Based on the multiple StyleWe reviews available on the web, we've synthesized some of the pros and cons of ordering StyleWe clothing.
At the end of our StyleWe review, we hope that you will find yourself well-equipped to make the best online shopping decisions to suit your personal needs.
About StyleWe
Founded in 2014, StyleWe offers a unique collaborative environment for both designers and consumers of women's fashion.
Because StyleWe seeks to provide high quality designer fashion to everyone, they strongly encourage providing designers with instant feedback, and allow customers to share their shopping experiences and fashion dreams.
StyleWe offers a variety of styles in order to foster both the creativity of their designers and a broader customer base.
You can choose to either use the website or the StyleWe app to create an account and purchase StyleWe clothing and accessories.
The StyleWe app is available for purchase through iTunes or the Google Play. You can also keep up with the latest deals and find out more about StyleWe through their Facebook page.
Is StyleWe Legit? | The Designer Experience
StyleWe heavily advertises and explains their business model based on connecting indie designers to a wider public, and they provide a list of designer pages to promote their StyleWe clothes.
While users can browse through product listings and follow favorite designers on the site, there doesn't seem to be a way to directly connect or interact with designers, which some StyleWe reviews have pointed out as a downfall.
Because the company is also based in China, some StyleWe reviews do voice their concerns over the legitimacy of the designers' experience.
Part of this concern over legitimacy may stem from a slight language barrier. For example, the profile for designer brand AZIMAO contains this line:
Several sizes are clearly marked on her every design and to some extent, women could find clothes that fit them well among RaoChang's designs, making those women seem slim and confident.
The lack of true designer interaction and concerns about ordering from overseas can cause consumers to ask the question, "Is StyleWe legit?"
StyleWe Products
There were few complaints about the types of products available from StyleWe in the StyleWe reviews we examined. A quick overview of their website shows that there are many choices of StyleWe clothes to pick from.
StyleWe dresses, tops, outerwear, and jumpsuits are available to search from a wide range of filters, including but not limited to:
Style, color, and pattern
Minimum/maximum price
Size
Designer
Material
Theme
Occasion
Sleeve
StyleWe also provides their customers with skirts, pants, and swimwear at similar size offerings in a variety of styles and designs. StyleWe also offers bags and accessories, and recently added shoes to their product listing.
Any StyleWe clothes order totaling over $60 receives free standard shipping, a great deal for online shoppers. For all other orders, shipping costs will depend largely on total weight of the order.
Furthermore, if you download the StyleWe app, your first purchase of StyleWe clothes will have a 20 % off coupon applied to your order.
StyleWe Flash Sales
An interesting aspect about the StyleWe website that receives positive feedback in multiple StyleWe reviews are the Flash Sales that occur daily starting at noon ET.
Shoppers can get anywhere from 10%-30% off the items listed within the StyleWe Flash Sales, though supply is limited.
These flash sales give customers the opportunity to purchase unique fashion pieces at a very affordable price.
If you keep watch on sites like Pinterest, you can check what products are part of the Flash Sale by following CouponCutCode's StyleWe board.
StyleWe Features
Despite these positive aspects about StyleWe products, there seem to be recurring StyleWe complaints about the products and ordering or return process that emerged in StyleWe reviews.
Quality
First, the products that customers receive do not always match the expected products as advertised. One consumer's StyleWe review said:
"Wish I had read reviews before ordering…Quality of dress fabric is poor, cheap construction, and absolutely NO customer service…"
The too-small sizing appears to be a recurring problem, according to other similar StyleWe reviews and StyleWe complaints.
Payments
Even though it's easy to use the StyleWe platform, it seems that ordering can sometimes be met with problems.
For example, one customer wrote in a StyleWe review that she was unable to pay with her USAA debit card, but instead had to use another MasterCard. The problem wasn't unsolvable, but certainly inconvenient.
If you're asking yourself, "Is StyleWe a scam?" then it might be a good idea to pay with PayPal. This ensures an extra level of security and seems to smooth the process of financial reimbursement for returns of clothing that you don't want.
Prolonged Delivery
Another problem that we've seen in StyleWe reviews revolves around the delivery time.
StyleWe doesn't provide an estimate of when an item will be delivered when you place the order, so if you order right before an important event or a move, you may not get your product in time.
This can cause problems not only due to the inconvenience it causes you, but also because of the problem you'll face when trying to make a return.
Customer Service
StyleWe customer service seems to be difficult to deal with. One customer wrote in her StyleWe review that if you feel like jumping through hoops for weeks on end, you can go ahead and try to contact customer service about a shipping or return process.
Return Process
What's so bad about the return process according to most StyleWe reviews?
First, you have to request a return from a StyleWe consultant. Then, you have to email them a picture of the return label or package to prove that it's on its way. After your return package makes its way back to China, you will receive a refund in your account after a week or two.
However, all this must be done in under thirty days. Because of this, some consumers have run into problems when they submit a request that is overlooked by StyleWe and no refund is given.
Customer Service
The company seems to lack a certain level of professionalism and administration, as this type of negligence (intentional or not) regularly comes up as a topic of contention in most negative StyleWe reviews.
One woman purchased two dresses to take on a vacation, according to her StyleWe review, but they arrived too late — after she had already left.
She wrote in her StyleWe review, "They arrived while I was gone and I came home just in time to try them on and realize that they didn't fit before the 'return' window closed, so I submitted my request to return the items in a timely fashion, but they said it was too late."
Sites Like StyleWe
Say you're down with the idea of a company that supports independent designers, but you want a bit more transparency and reliability than StyleWe offers according to various StyleWe reviews. What are some other options?
If you're looking for sites like StyleWe, your first stop should be Of A Kind. This website, praised by Forbes.com as a compelling website, is built on its limited edition fashion from emerging designers.
This website, unlike StyleWe (which seems to have little information on its designers), publishes in-depth explorations into their designers' personal and professional lives.
Another good option for sites like StyleWe is Apiece Apart, a fashion website for women that also provides their customers with unique style offerings. Featured in Vogue, Apiece Apart focuses on providing durable and versatile basic fashion staples.
Summary of StyleWe Clothes
So, what are some of the pros and cons of StyleWe according to the average StyleWe review? Should you go ahead and start shopping today?
There are multiple reasons to use StyleWe:
Easily navigable online platform
Highly-rated StyleWe app for iPhone and Android
Variety of fashion styles
Great deals during StyleWe flash sales
However, there are some concerns that you should keep in mind:
Purchased products don't always meet expectations
Overseas shipping makes delays more probable
Complicated return process
Negative interactions with customer service
​Conclusion
Is StyleWe legit? According to our research, yes — but you might not want to fill that virtual shopping cart just yet.
Despite the glossy, beautiful pictures of products advertised on the website, the real products might be of lesser quality and run a lot smaller in size than advertised.
Since the company is overseas, shipping and timely delivery can be difficult. If you aren't satisfied with your purchase, you may encounter difficulties in returning your clothes and getting your money back in a timely manner.
Now that you know more about StyleWe and have heard about various customer StyleWe reviews, you can decide for yourself whether you want to start filling your cart with StyleWe dresses.
Although StyleWe offers fashionable items like StyleWe dresses at great prices, the hassle of getting your StyleWe clothes — and ensuring they fit — might lead you to do business with some of their U.S.-based competitors instead.