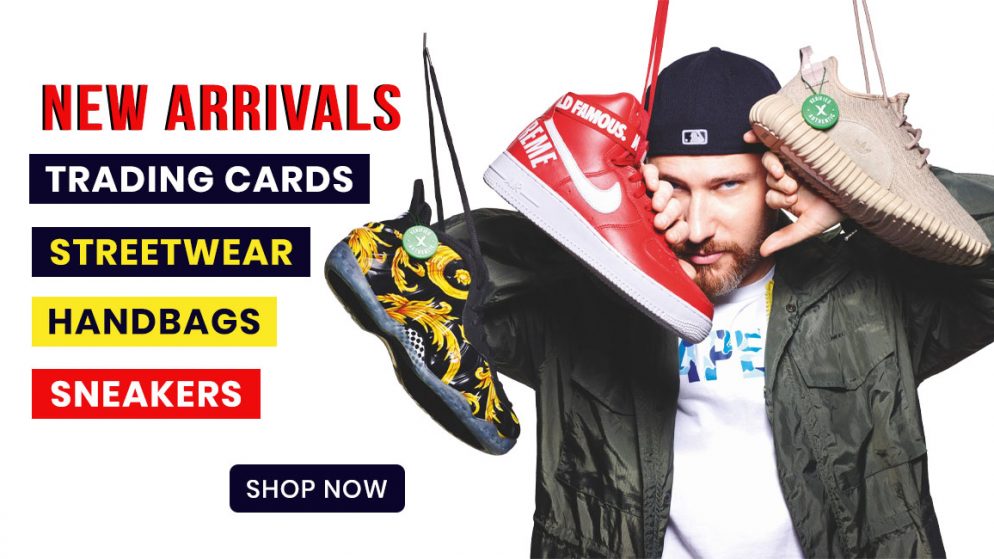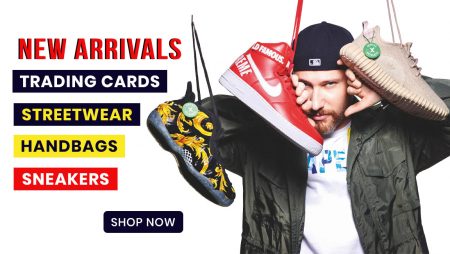 Heads up: Our content is reader-supported. This page includes affiliate links. If you click and purchase, I may receive a small commission at no extra cost to you.
StockX is an online reseller that opened up shop (well, its digital shop) in 2015. Dan Gilbert, Josh Luber, Greg Schwartz, and Chris Kaufman started the company in Detroit, Michigan.
About StockX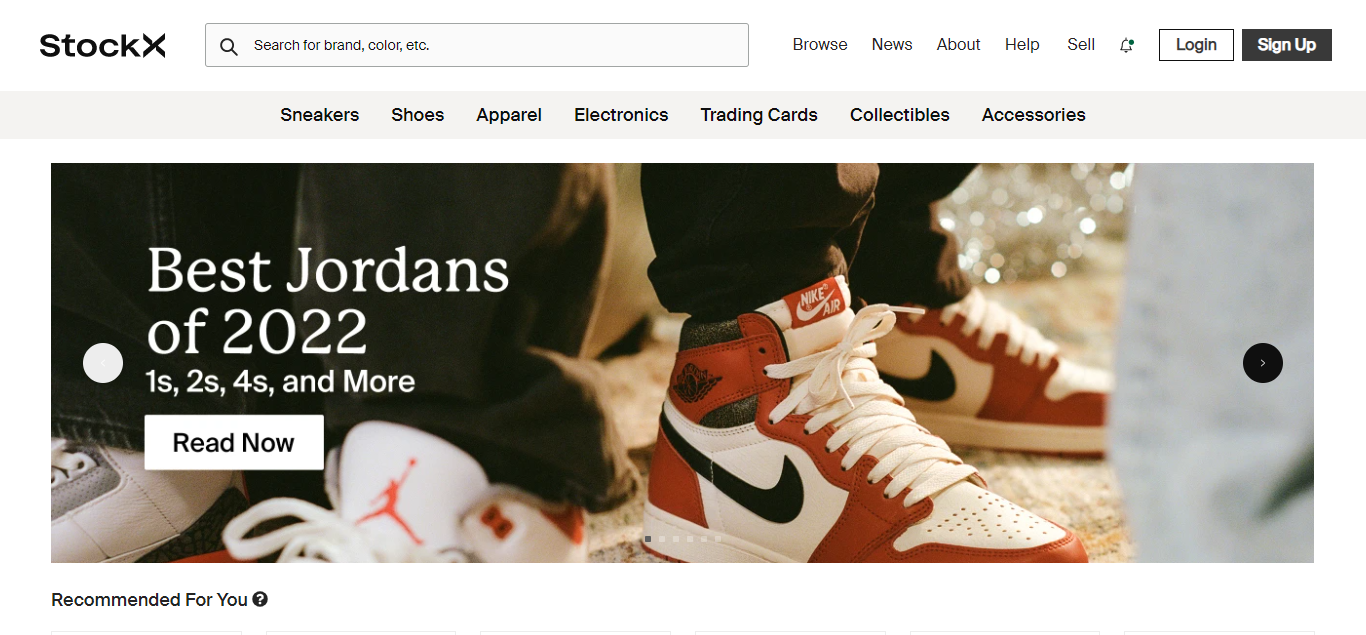 Since then, StockX has accrued over 800 employees across offices in America, the United Kingdom, and the Netherlands.
The brand's founders saw that there was a dearth of reliable spaces for people to buy and sell authentic sneakers.
It's not hard to find shoes online, but it can be insanely difficult to find legitimate sneakers. You never know if you're getting sold a fake pair until after the transaction has been completed.
With that in mind, StockX provides a safe place for buyers and sellers to communicate, exchange funds and products, and hold each other accountable. Every shoe, shirt, bag, and electronic device is verified by the company before it can be displayed on the market. While you won't find any StockX shoes, the shoes they do have on offer are some of the best.
They also employ a stock market-based pricing scheme (hence the name) wherein the listed prices follow the prices of actual retailers. This means you won't have to pay extra for products.
The process of buying and selling is simple and safe. Here are the steps to take if you want to buy from StockX:
Either bid on a product or buy it outright
The company will verify that the product is legitimate
Once the item passes verification, StockX will ship it to you
And here's what that process looks like if you're stepping into the shoes of a seller:
You either sell the item directly or place it up for auction
You send the item to StockX
They will check the item's authenticity and ship it to the buyer
StockX will pay you for your service
The upcoming section of this StockX review will detail some highlights about the brand.
Highlights
Diverse catalog of designer and rare items
You can either buy or sell goods
Prices match the market prices
Easy-to-understand buying and selling process
All products are verified by the company
International shipping
StockX's library of products is like the Noah's Ark of streetwear. You'll find sneakers, apparel, handbags, accessories, electronic devices, trading cards, and even NFTs.
StockX is a marketplace where users can both buy and sell products. As such, we'll be including the prices of certain products in this StockX review as well as how much you could expect to earn if you sell through the company.
StockX Sneakers Review
Sneakers are to streetwear influencers what oxygen is to us mere mortals. Neither property can be lived without. A solid sneaker department can be the feather in a brand's cap, and these StockX sneakers assert them as a hotbed for footwear.
Stockx Jordan 11 Retro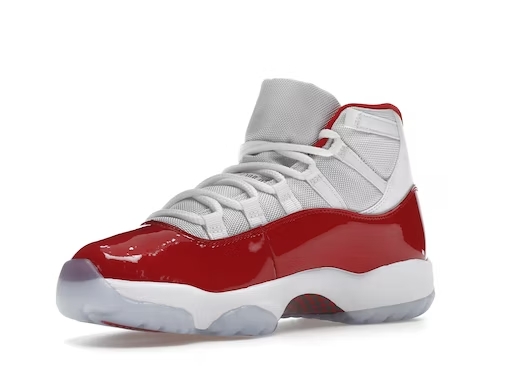 The Air Jordan 11 Cherry brings a Chicago colorway to the iconic patent leather sneaker. Cherry red patent leather mudguards surround the majority of the upper, alongside white leather and a matching Cherry red Jumpman. The lining features Cherry red cotton and with the signature 23 debossed on the heel tab. An icy blue outsole and Cherry red carbon fiber plate complete 2022's Jordan 11 iteration.
Stockx Jordan 1 Retro High OG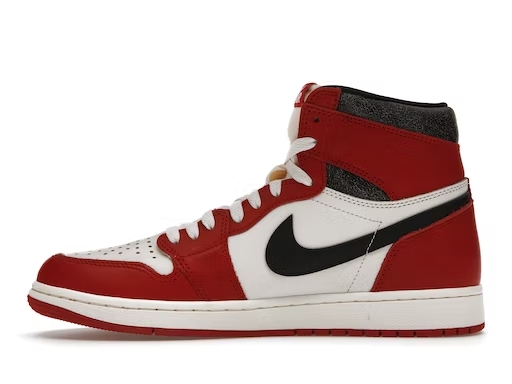 The original Air Jordan 1 Chicago colorway was first introduced in 1985 and has only been retroed a few times since. But 2022 is the year that the colorway returns with an added vintage look. Pre-yellowed accents and cracked leather uppers showcase a fabricated look of age and wear. The Air Jordan 1 Lost and Found Chicago released in November of 2022 for $180.
Stockx Nike Dunk Low QS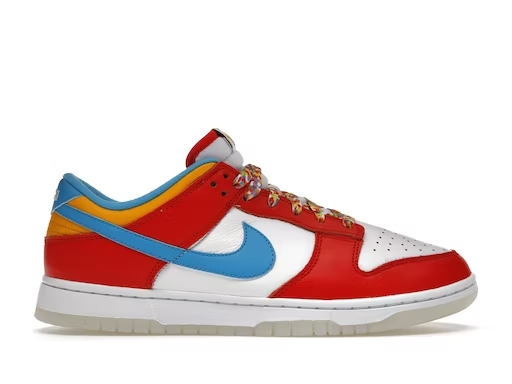 The Nike Dunk Low QS LeBron James Fruity Pebbles come in Habanero Red mixed with Laser Blue and White colorway.
This Dunk Low sneaker by Nike features a smooth white leather base contrasted with habanero red overlays and a laser blue dressed side Swoosh. The shoe's white tongue is decorated with the woven Fruity Pebbles tags, while the heel tab is embroidered with LeBron's LJ logo. The interior part of the sneaker is a Nike-branded sock liner revealing another Fruity Pebble graphic print. Concluding the design is the treaded milky translucent rubber outsole.
StockX Telfar Review
You're going to need something to hold all your new purchases, and the StockX Telfar bags are the best way to do so. We'll be covering some of the most opulent shopping bags in this section of our StockX review.
StockX Telfar Shopping Bag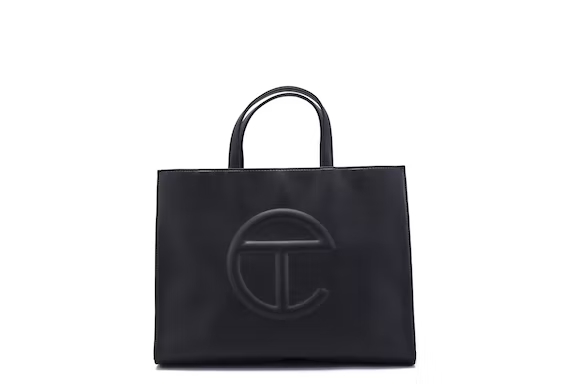 Telfar is one of the leading handbag brands in the world, creating gender neutral, minimal silhouettes perfect for any occasion. The Telfar Shopping Bag Medium Black features an all black colorway with the iconic Telfar embossed logo in the center. The bag can be worn over the shoulder or in hand thanks to a shoulder strap and handles.
The Telfar Shopping Bag Medium Black is made from vegan leather and features twill lining. The bag has dimensions of 10.7 inches in height, 15 inches in width, 5 inches in depth, and the strap is 21 inches in length. The Telfar Shopping Bag Medium Black was released for a retail price of $202.
StockX Telfar x UGG Reverse Shopping Bag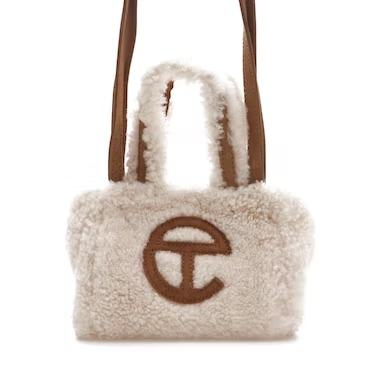 The UGG x Telfar Reverse Shopping Bag Small Natural is a classic shopping bag made in collaboration with American fashion company UGG.
The bag includes a suede trim in sheepskin and a cross-body double strap. The TELFAR logo is engraved in decorated shearling. Other features of theTelfar x UGG Reverse Shopping Bag Small Natural bag include a magnetic snap closing button and pure cotton lining. The bag is small in size, with a natural color. It is packaged in a drawstring bag made of 100% pure cotton.
StockX Telfar Shopping Bag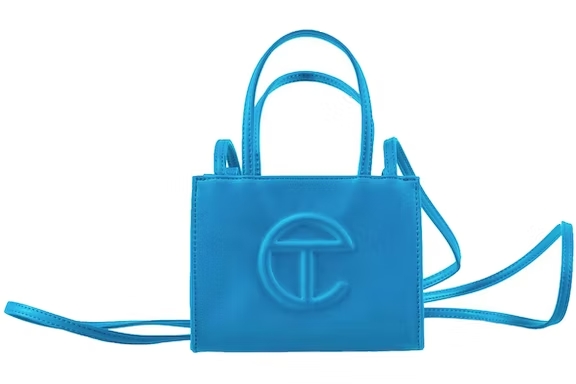 This Telfar Shopping Bag (Small Cyan) is constucted from vegan leather, twill lining, and features a genderless design profile. Like most purses from the brand, the Telfar logo is embossed in the center of each side.
Who Is StockX For?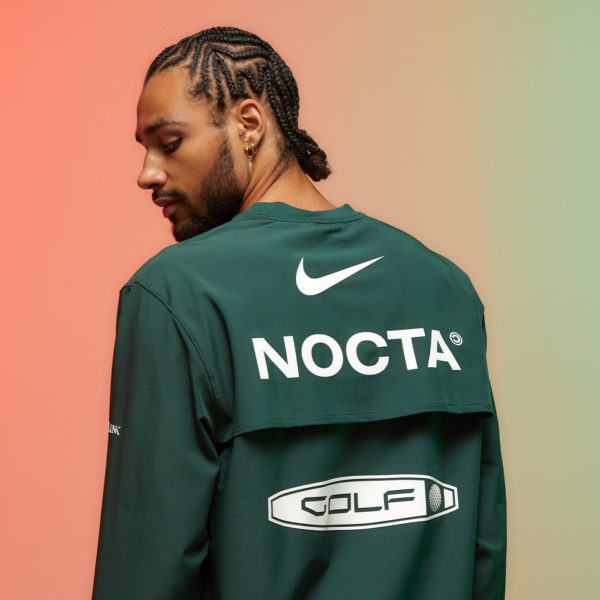 We believe that StockX is for people who want to stop dressing up like Richard Hell and up their fashion game. It's also a great place for people to find rare items that would cost them an arm and a leg otherwise.
StockX is just as good for sellers as it is for buyers. The company is a reliable way to sell your items for a fair price and to ensure that they reach their destination.
Is StockX Legit?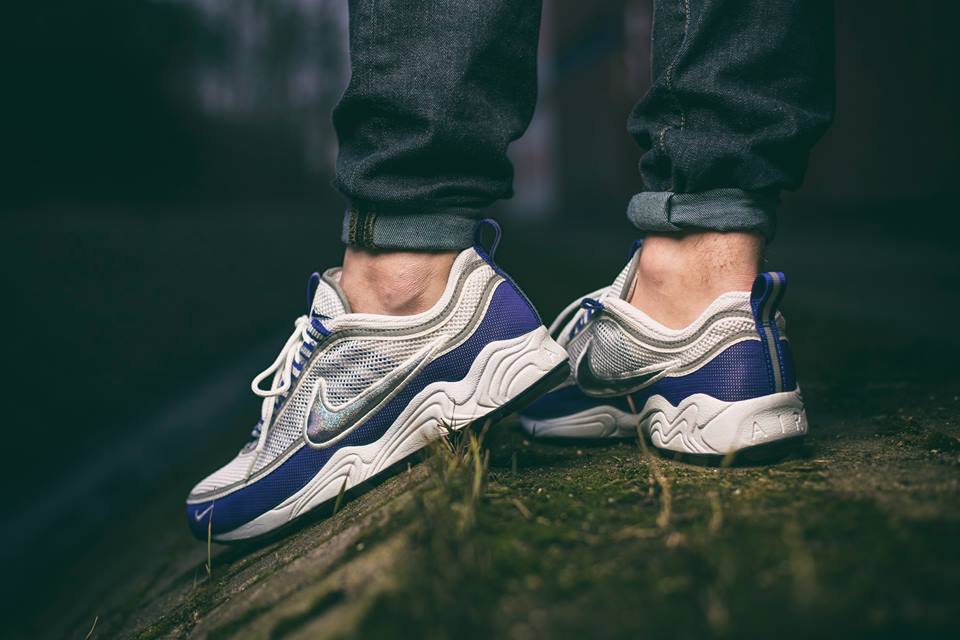 Legitimacy could be a big concern for StockX seeing as how much of the resale market is filled with counterfeit items. However, they go the extra distance to verify all their products. This makes it so that both buyers and sellers are adequately rewarded for their investment.
Is StockX Worth It?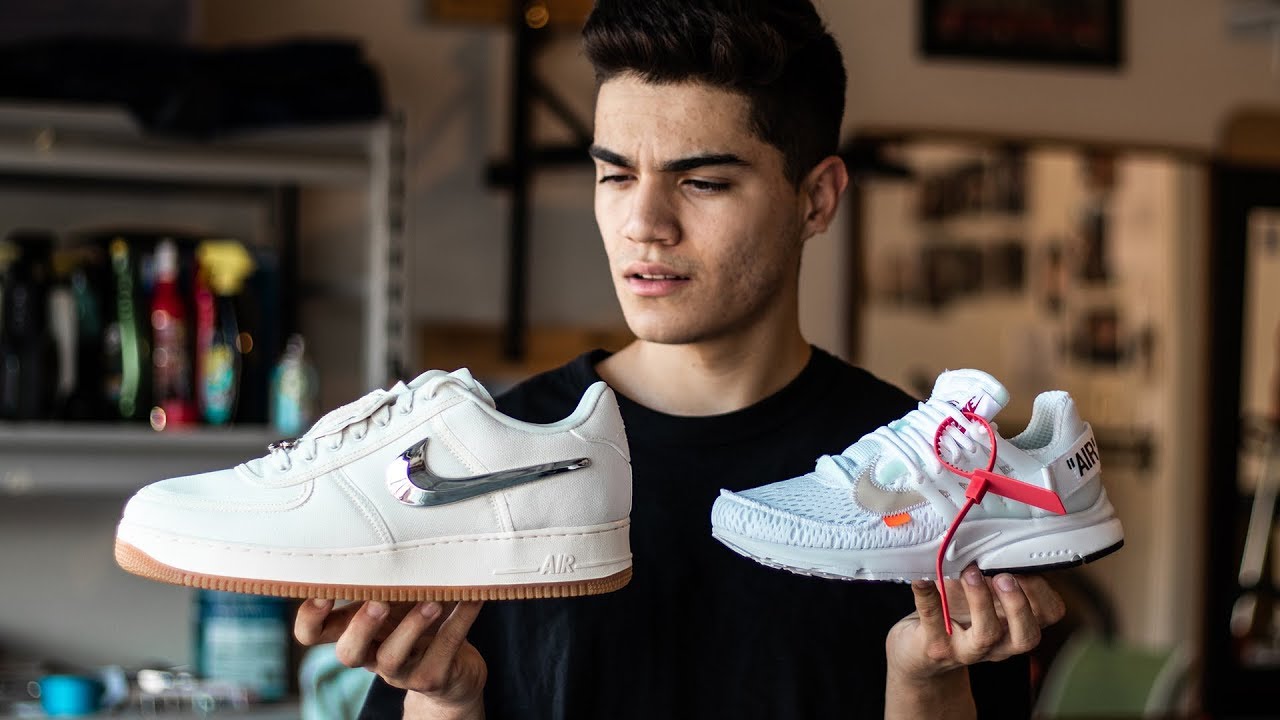 If you know exactly what you're looking for and are getting frustrated that you can't find your desired item anywhere then we believe StockX is a good place to check out.
They don't upsell any of their items, their products must pass a strict authenticity test, and they house items that would be a nightmare to find anywhere else.
StockX Promotions & Discounts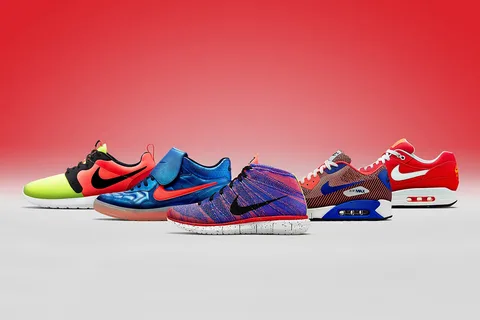 Our team of StockX review writers wasn't able to find any StockX discount codes or promotions offered at the time, but we did find something worth mentioning. You can browse through a litany of items that are available for less than their retail price.
These products are, unsurprisingly, sneakers for the most part. The nice thing about their listing is that StockX tells you exactly how much cheaper each item is compared to the market price.
Where to Buy StockX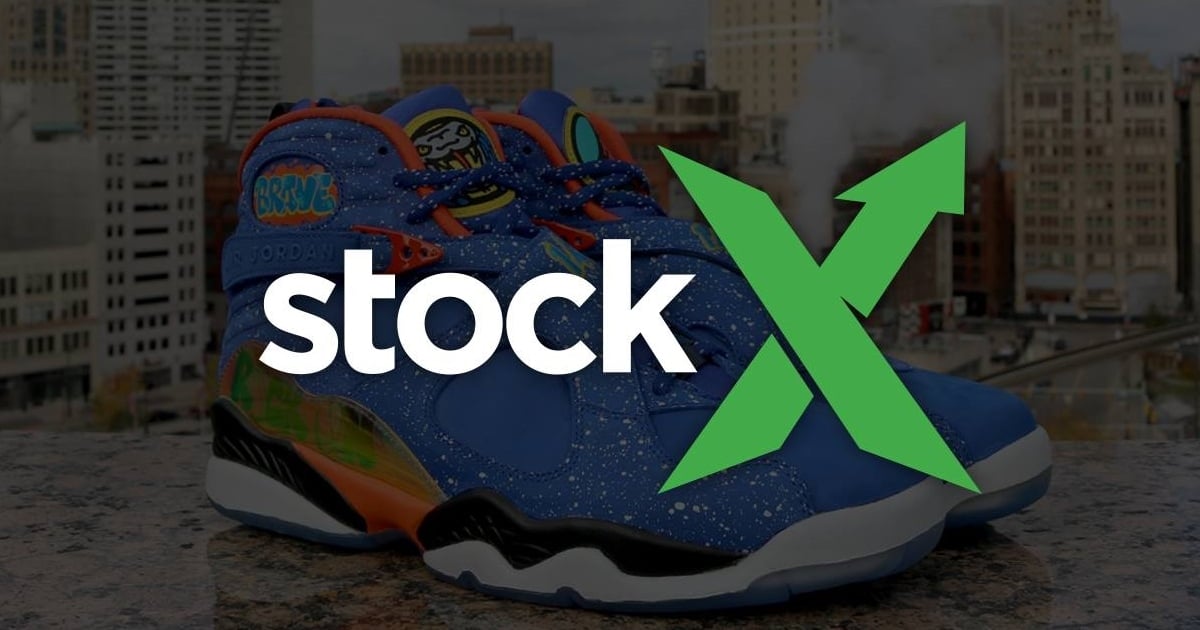 The only place to buy and sell through StockX is the company's website at stockx.com.