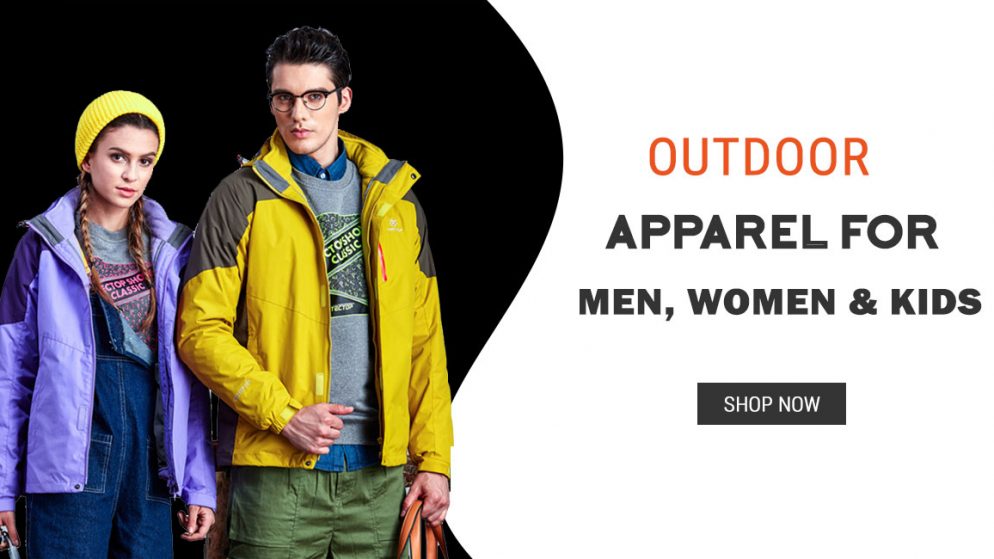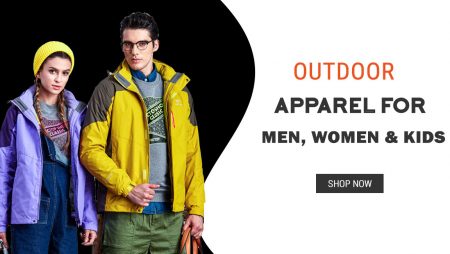 Heads up: Our content is reader-supported. This page includes affiliate links. If you click and purchase, I may receive a small commission at no extra cost to you.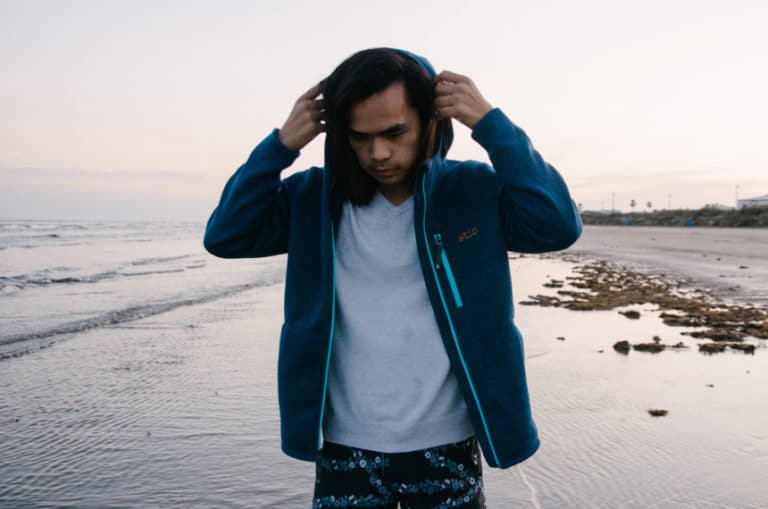 Shop Now At STIO.COM
Stio promises performance, comfort, and durability. All of us want that, but it's a surprisingly tall order.
In our Stio review, we check out two of the brand's most popular items to see if they check all three boxes.
Ever since I saw the documentary Free Solo last year I've been on something of an outdoors kick.
If you haven't seen it, it's about pro rock climber Alex Honnold's incredible free solo ascent of El Capitan in Yosemite National Park. It won an Oscar. Go watch it, it's great. Pro tip: Keep a towel handy for the sweaty palms.
I then proceeded to binge The Dawn Wall, Meru, Valley Uprising (I'd recommend all of these too, in that order) and about half a dozen other climbing films. They all inspired me to make more of an effort to disconnect and get outside and into nature more.
My job is running this website and there's always a million things to do. And so I've enjoyed getting back into exploring some local hiking trails in my city as a way of recharging my mind.
But here's the thing:
I do still run this site.
And even though I've been having a great time reconnecting with nature, I still want to be wearing the best performing gear I can while doing it.
So I started to look into a few outdoor apparel brands.
I pretty quickly came across a few positive reviews about Stio. Their styles sparked my interest, but it was the fact that they're based in the natural wonderland that is Jackson Hole that really caught my attention.
I'm a fan of any brand that authentically lives its ethos. I find it usually results in a much higher quality end product. And that's especially true for outdoor apparel because each piece really needs to be constructed and designed in a particular way to serve its purpose against the elements.
I reached out to the Stio team and was pleased to hear that they were happy for us to put a few of their products to their test.
First, I'll break down what Stio is all about, before jumping into our team's thoughts after wearing their products for a few weeks. I'll then wrap it all up with my verdict on the brand.
Let's send it.
What Is Stio?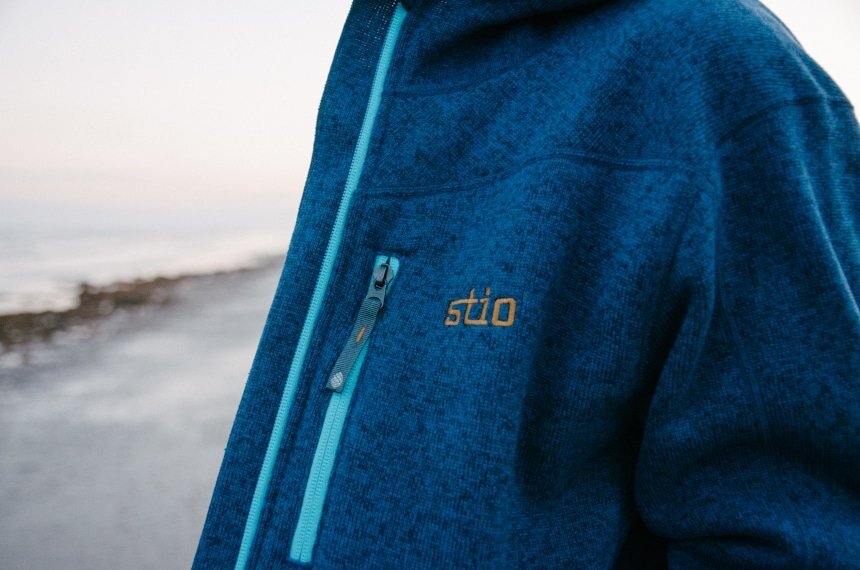 Stio is an outdoor apparel brand for men, women, and kids.
But if I'm being honest, such a generic summary really doesn't do the brand justice.
There are plenty of 'outdoor' apparel brands out there. They've got plenty of model shots in the mountains. And you may even see a yoga pose on a rock. But there aren't that many that hand-on-heart live their nature-aligned values on a day to day basis.
They talk the talk but don't hike the hike.
With its headquarters is the nature enthusiast's holy grail of Jackson Hole, Wyoming—Stio's location immediately sets it apart.
Flanked by three ski resorts, including the famous Jackson Hole Mountain Resort, and with Yellowstone and Grand Teton National Park on its doorstep (to name just a few monumental attractions)—it's no quantum leap to understand how the brand draws its inspiration and values from the mountain life.
They're genuinely immersed in it.
This video gives you a taste of what Stio is all about:
When it comes to its clothing, Stio claims that technical performance, quality, and versatility. And so those are the things we've focused on in our review of each item.
Visit Stio to read more about the brand's values and its manufacturing and sourcing standards.
I also like that Stio has partnered with many large environmental protection organizations as a nod to its own responsibility as a caretaker of mountain life.
The Review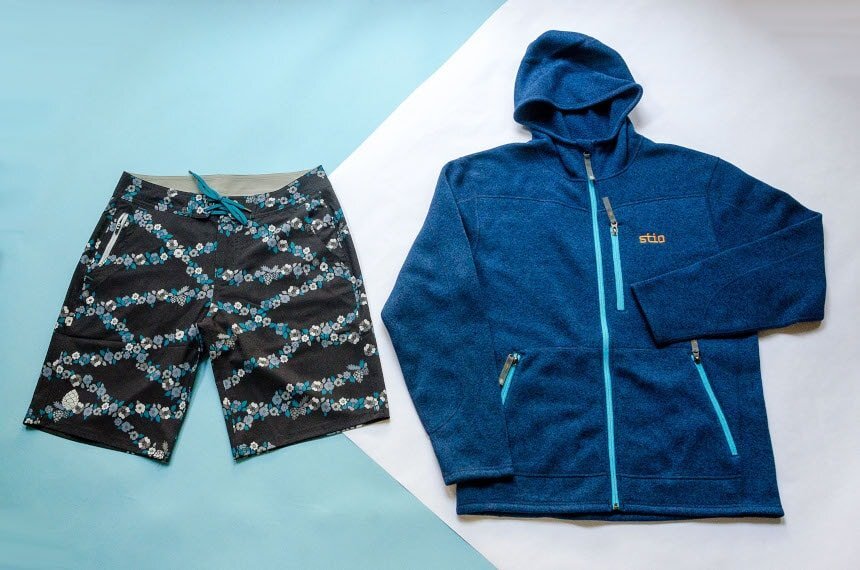 Our team picked up the CFS Board Short and the Wilcox Fleece Hoodie.
Keep reading for our thoughts on both.
The CFS Board Short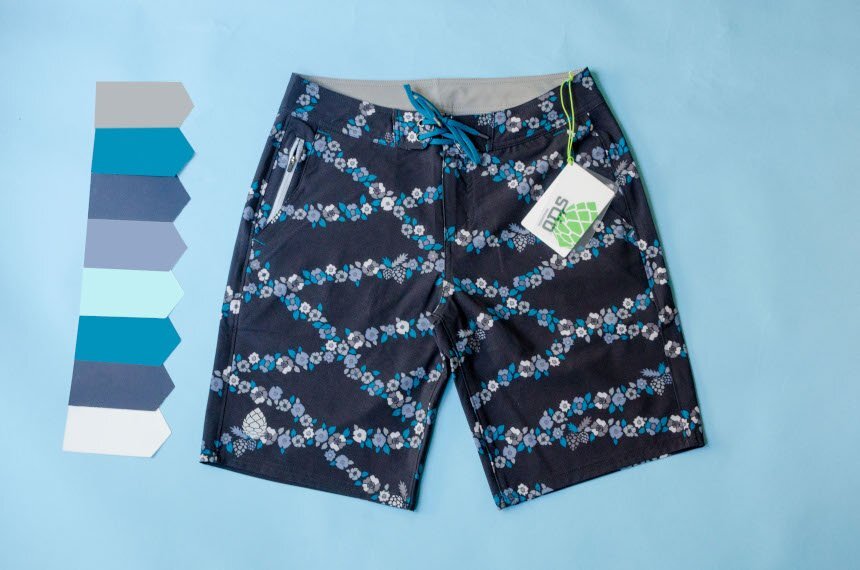 When you see a pair of board shorts made from a unique polyester/spandex blend called Sphero™ HO stretch poplin, one thing becomes clear:
These probably weren't just designed for swimming in.
Featuring four-way stretch, UPF 50+ protection, and WR finish for abrasion and water resistance, the CFS Board Short was clearly created with Stio's ethos of versatility in mind.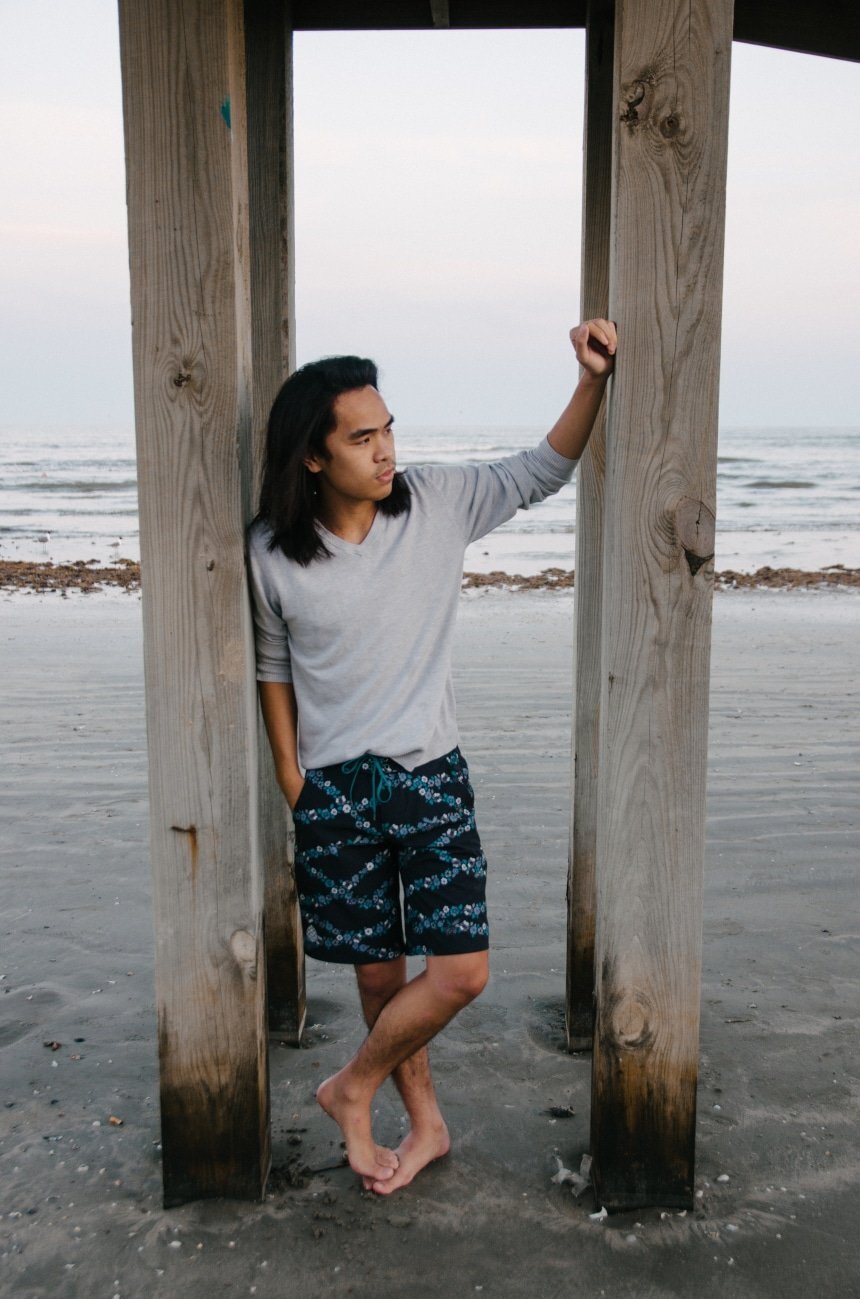 If you spend a lot of time outdoors you'll appreciate this next statement. Versatility = carrying less stuff.
Yes, you'll be wearing board shorts for the eventual dip in the lake. But can they get you there comfortably?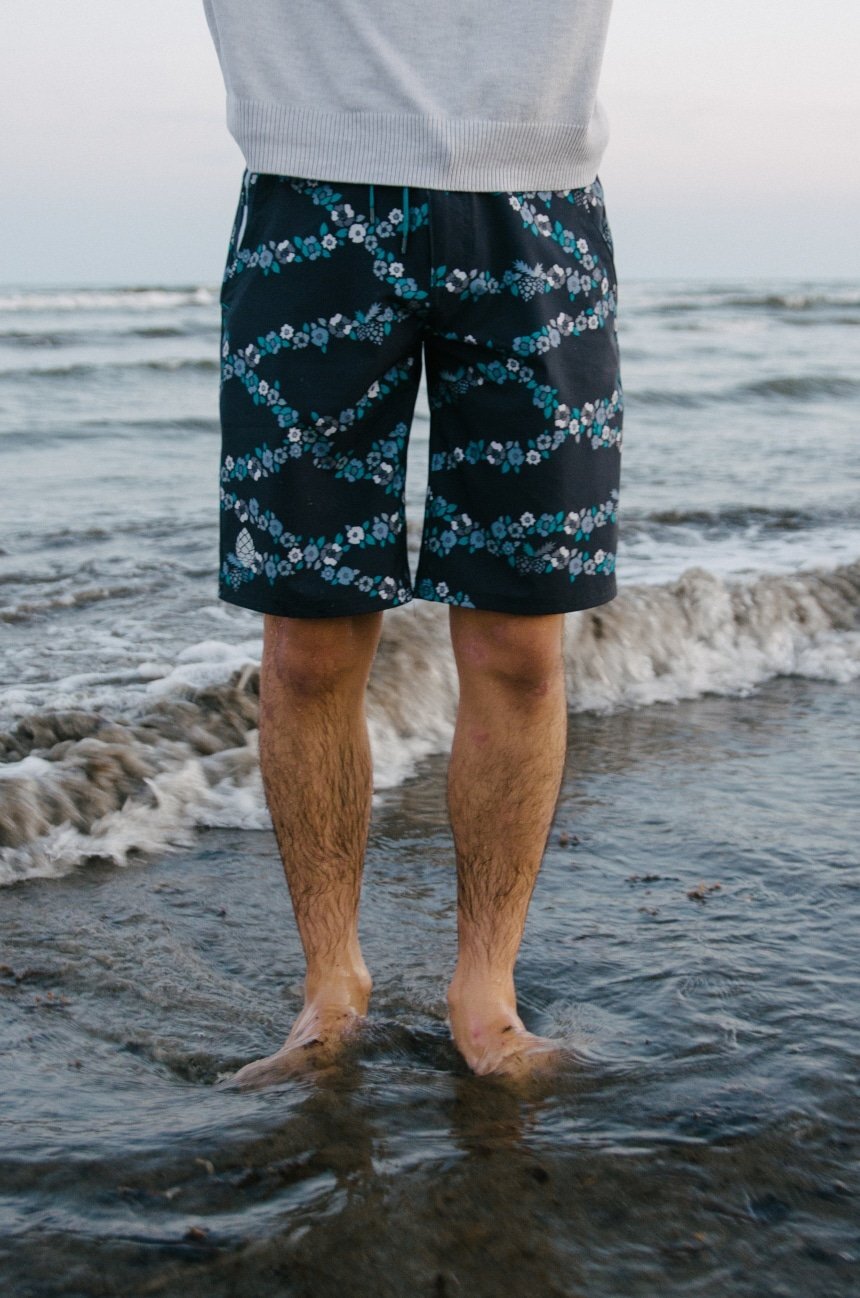 If they can, that's one less thing you have to carry. If they're purpose-designed for the journey—even better.
The CFS Board Short is available in a range of solid colors or a couple of floral styles including the 'Boundary Black Floral' one we chose. On the right leg is Stio's signature whitebark pinecone logo as well as a zippered security coin pocket.
On the front, the shorts have a hook and loop closure with a drawstring, and a coil zippered fly.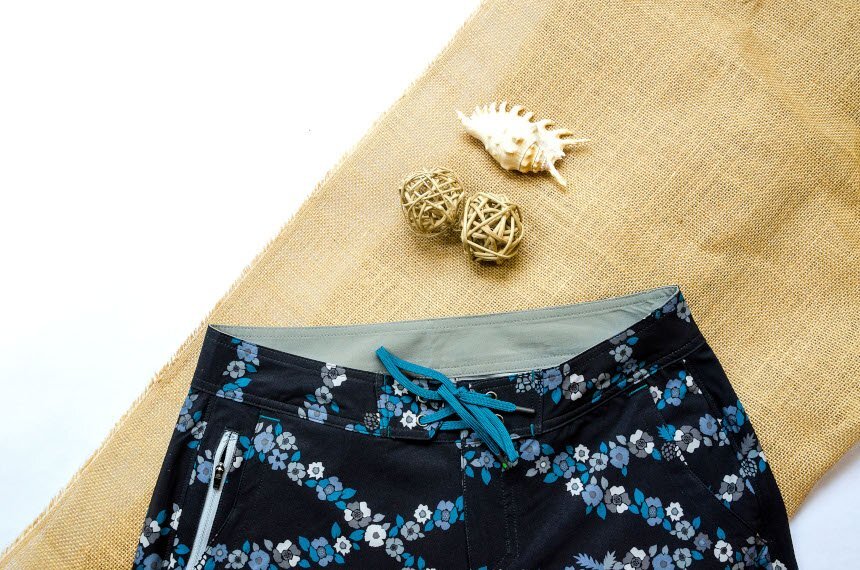 Both zippers are made by zipper-Lords, YKK, the Japanese company which makes more zips every year than there are people on Earth. They're renowned for being strong and dependable.
You can get the CFS Board Short in a 16" outseam like we did, or If you prefer to have a little more coverage, they also offer a longer 19" version.
So, how'd they hold up for us?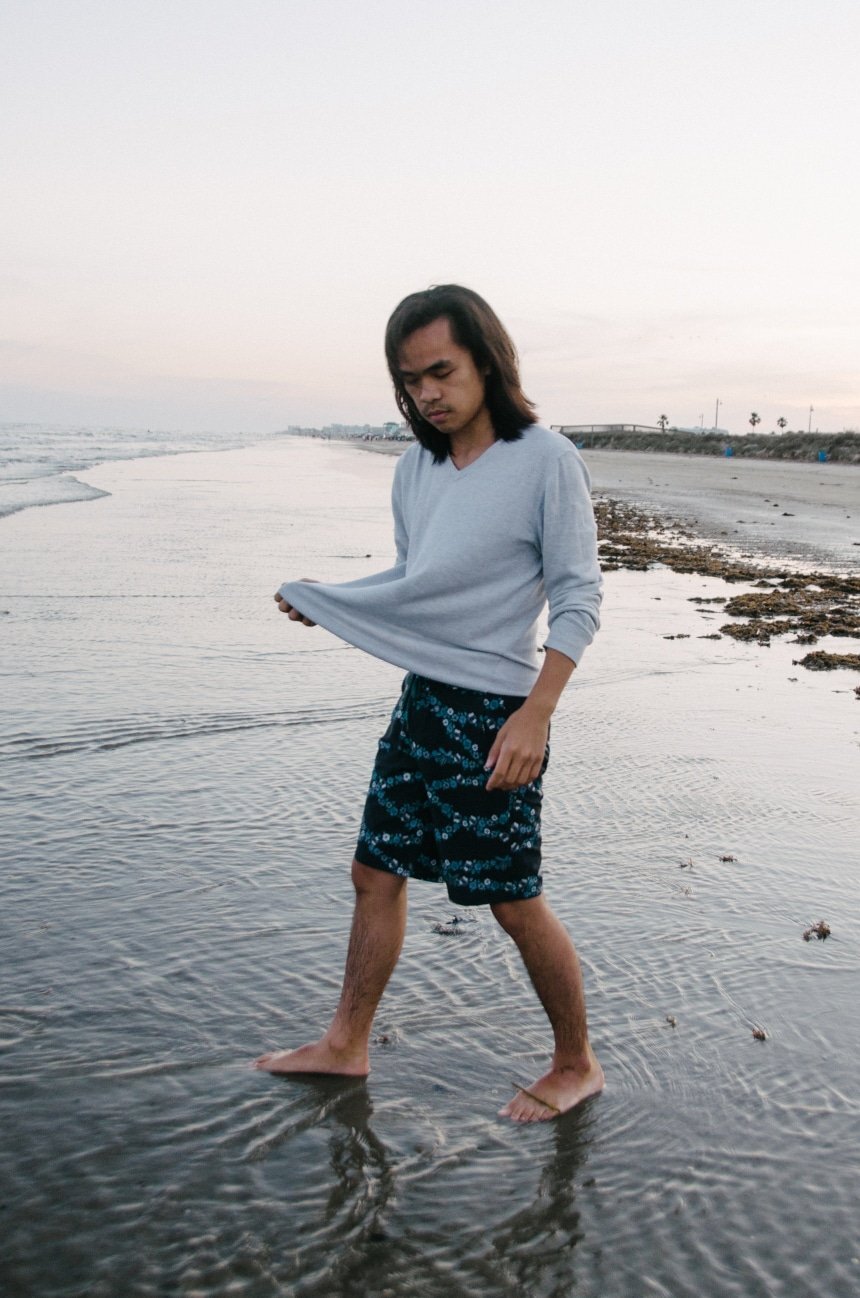 First things first—these feel really comfortable and lightweight.
Compared to other board shorts we've worn, there's more stretch to the CFS board shorts. The first thing you notice is that you can easily move your legs around in a full range of motion. You'd have no issues hiking, mountain biking, or even climbing in these.
The key components like the zippers, drawstring, mesh pocket bags, and the hook and loop closure are all of sturdy build and smart design. Nothing jabs at your legs or junk and we like things that don't do that.
We also like that the zipper pocket runs deep and definitely adds to the versatility of these as everyday or general outdoor shorts.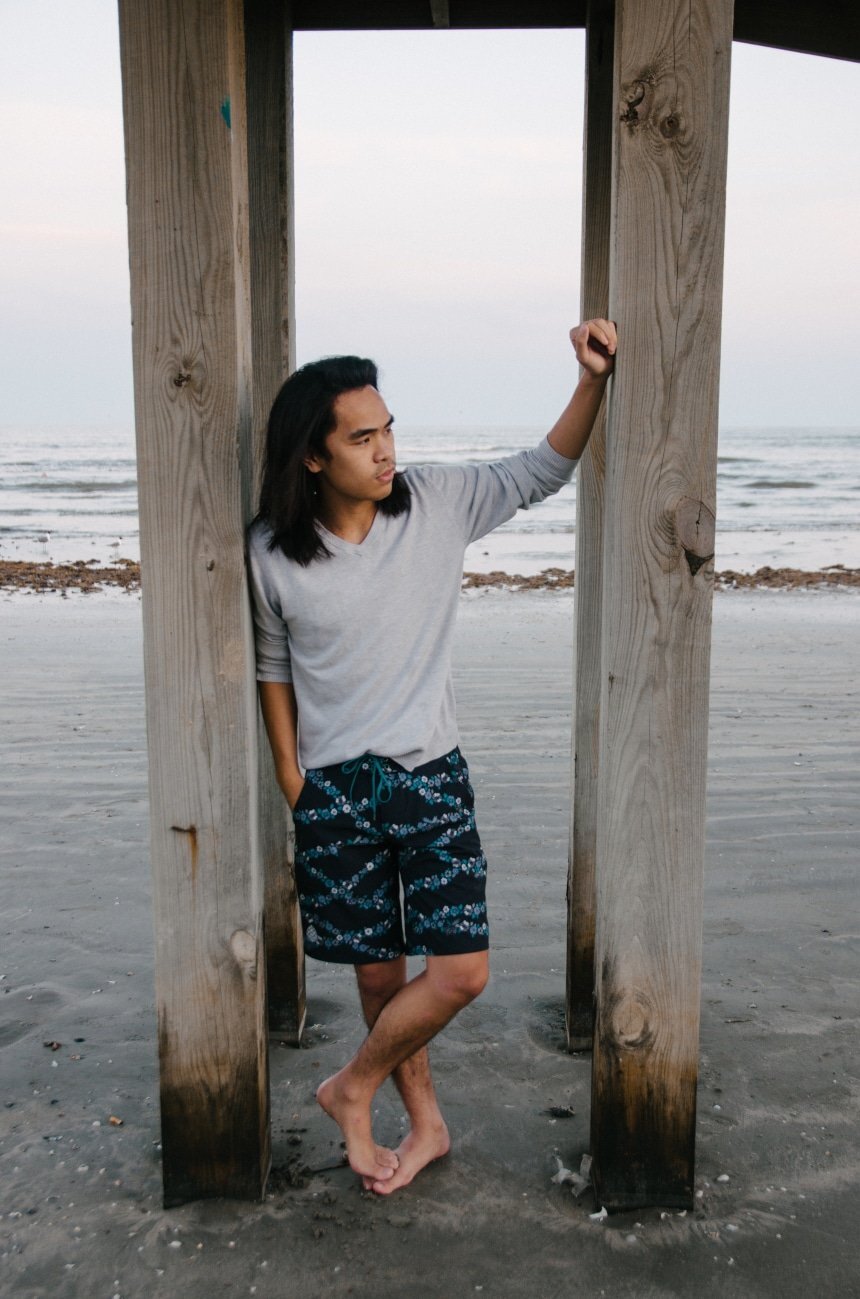 We got them good and wet at the beach and the WR finish does its job well in the quick drying department.
Aesthetically, the floral pattern has been tastefully done (it's always a delicate balance with floral) and the shades of blue used across the material, drawstring, and zipper complement each other really well.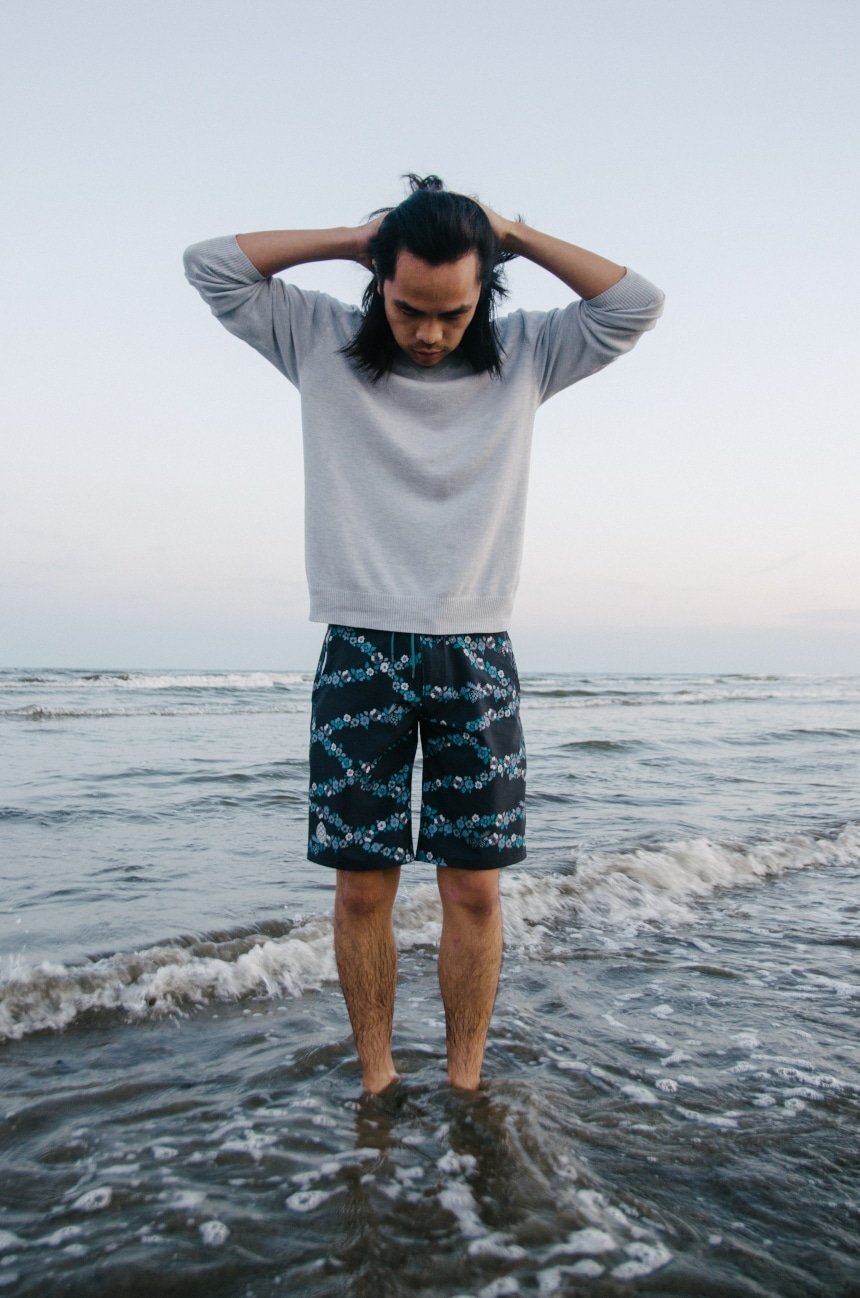 As a downside, our model is 5'11" and wearing size 30, and we found them to run a touch long for our personal taste at his height, even though we chose the shorter 16" inseam. It's worth keeping this in mind if you're sub six foot and you prefer a shorter style.
The fit too is a little roomier than you may be used to with board shorts, but it's by design. Trim fit and athletic performance don't really go hand in hand.
Overall, and measuring against Stio's own benchmarks of performance, quality, and versatility, the CFS Board Short gets a thumbs up from us.
The very careful choice of fabric sets the tone for shorts that are comfortable, stylish, stretchy, sturdy, quick drying and with features that offer good utility.
Apart from a built-in shark detecting device, what else could you really want out of a pair of board shorts?
The Wilcox Fleece Hoodie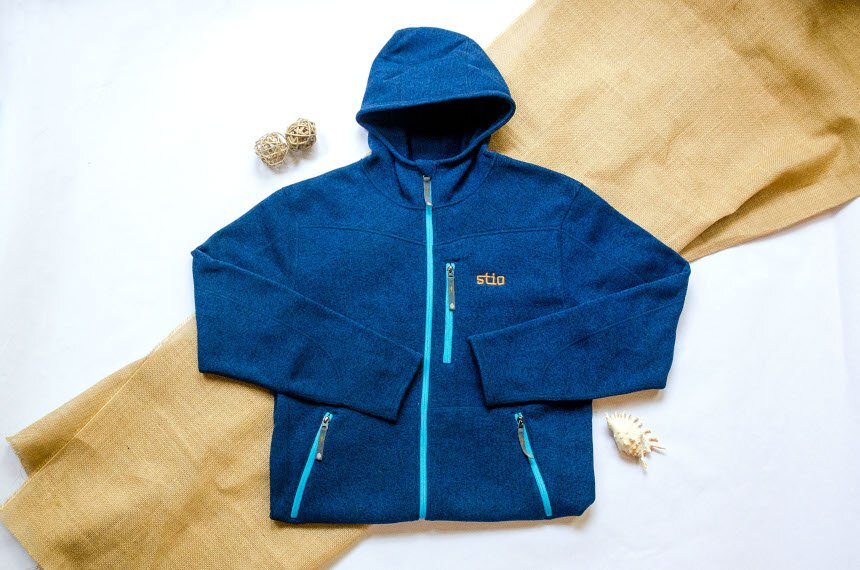 Y'know those sweater hoodies that look and feel lightweight but are actually really warm and soft against the skin?
That's exactly what Stio is going for with the Wilcox Fleece Hoodie. It combines a knit outer face with soft fleece inner goodness.
Casual yin meets comfortable yang.
The official name of the material is Lofton™ Sweater Fleece—a 100% polyester textile with hydrophobic (don't worry, it's the first time I'd ever heard the word too) qualities to deflect moisture and dry quickly.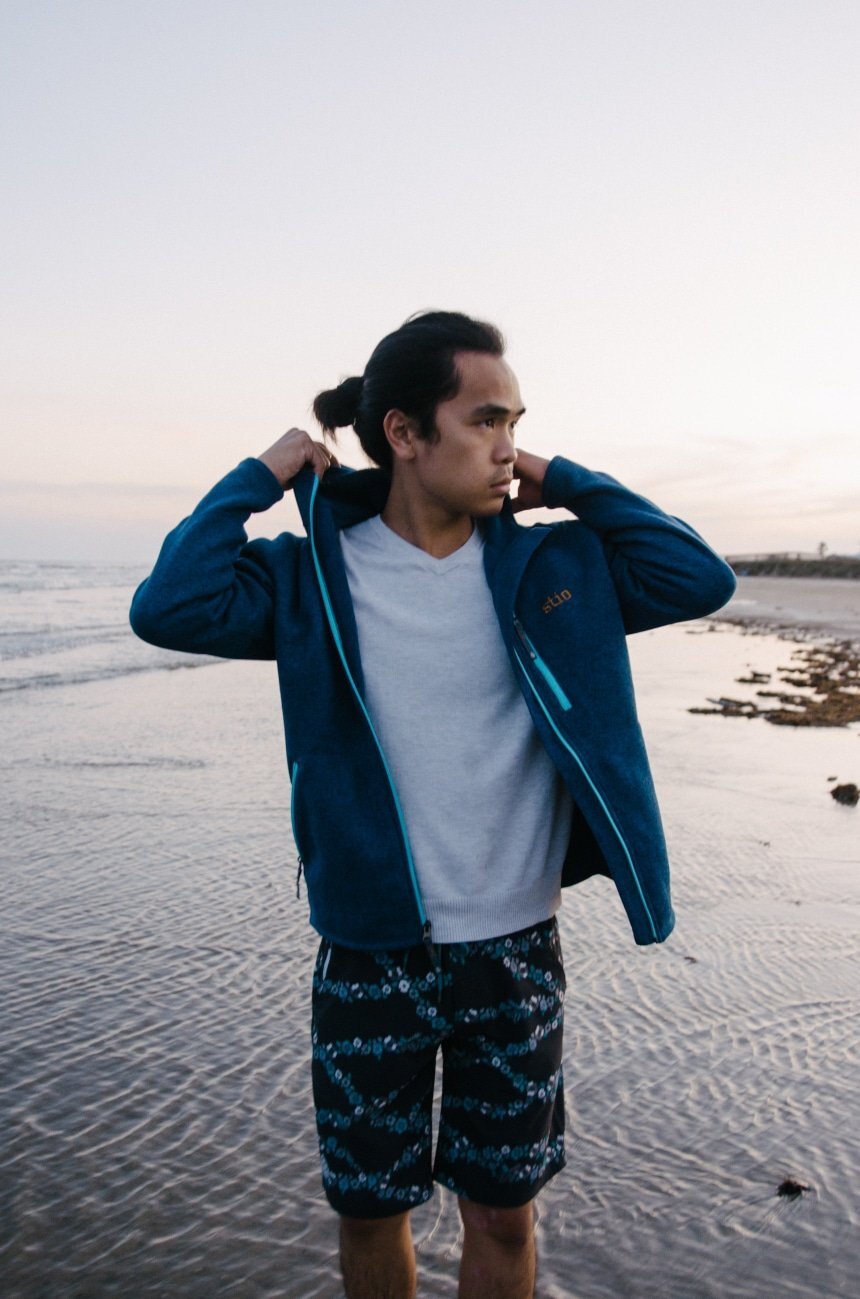 The zippered sweatshirt design makes for easy wearing while the full front zip closure and zippered hand pockets (YKK zippers again, of course) add extra utility for securely carrying around your phone, keys, and whatever else.
The Wilcox also features a relaxed fixed hood and flatlock seams which make its edges look more subtle. There's an embroidered Stio logo on the chest pocket and the brand's trademark Pinecone logo stitched squarely on the back.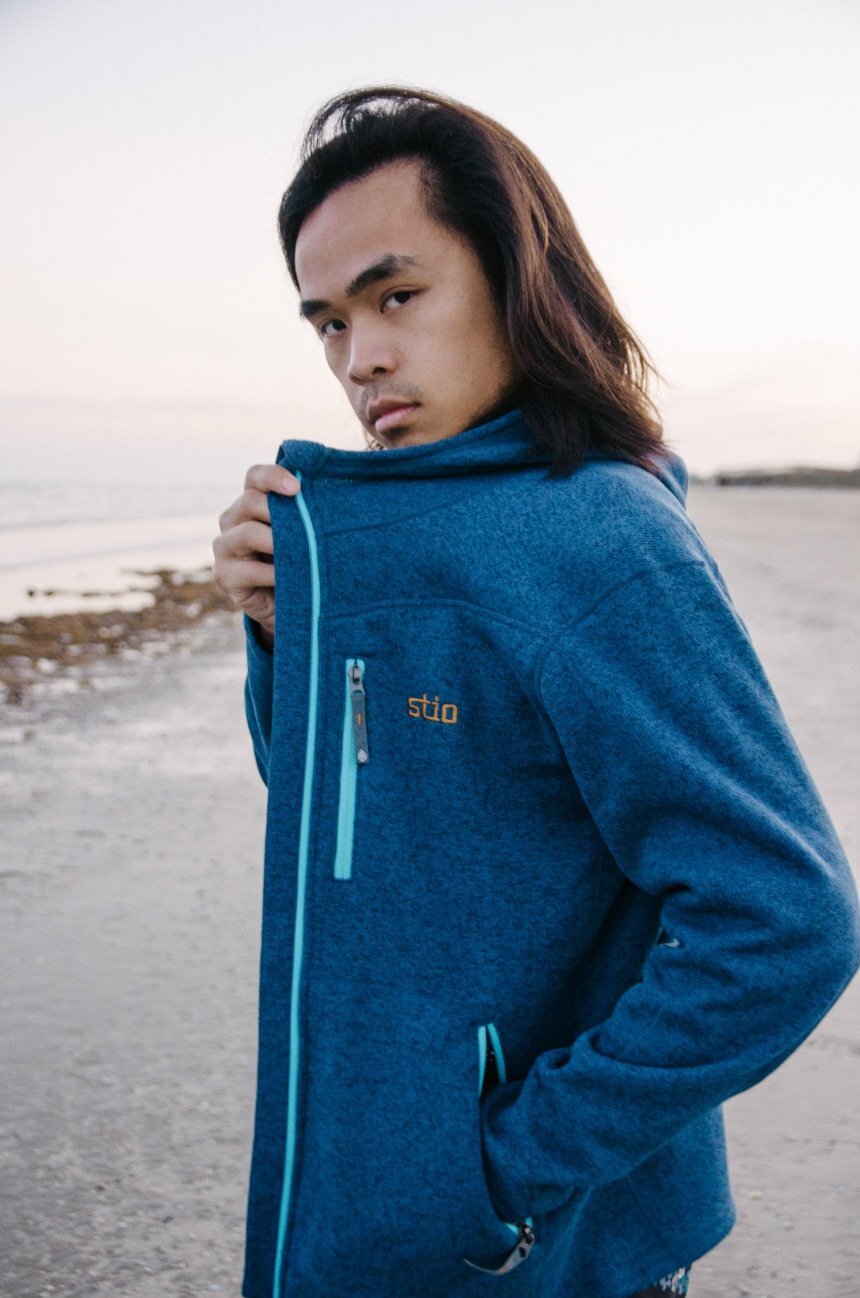 The hoodie is available in nine mostly solid colors. We picked up the Larkspur Blue version.
So that's what it is. But what do we think of it?
Well, we dig it.
The soft fleece interior keeps you nice and warm but because of the light outer layer and the ability to zip it down, we found it to be light enough to wear in any weather.
It fits well (our model is in a medium) and it's not too bulky either so you could easily use it as a mid layer underneath a shell in colder climates.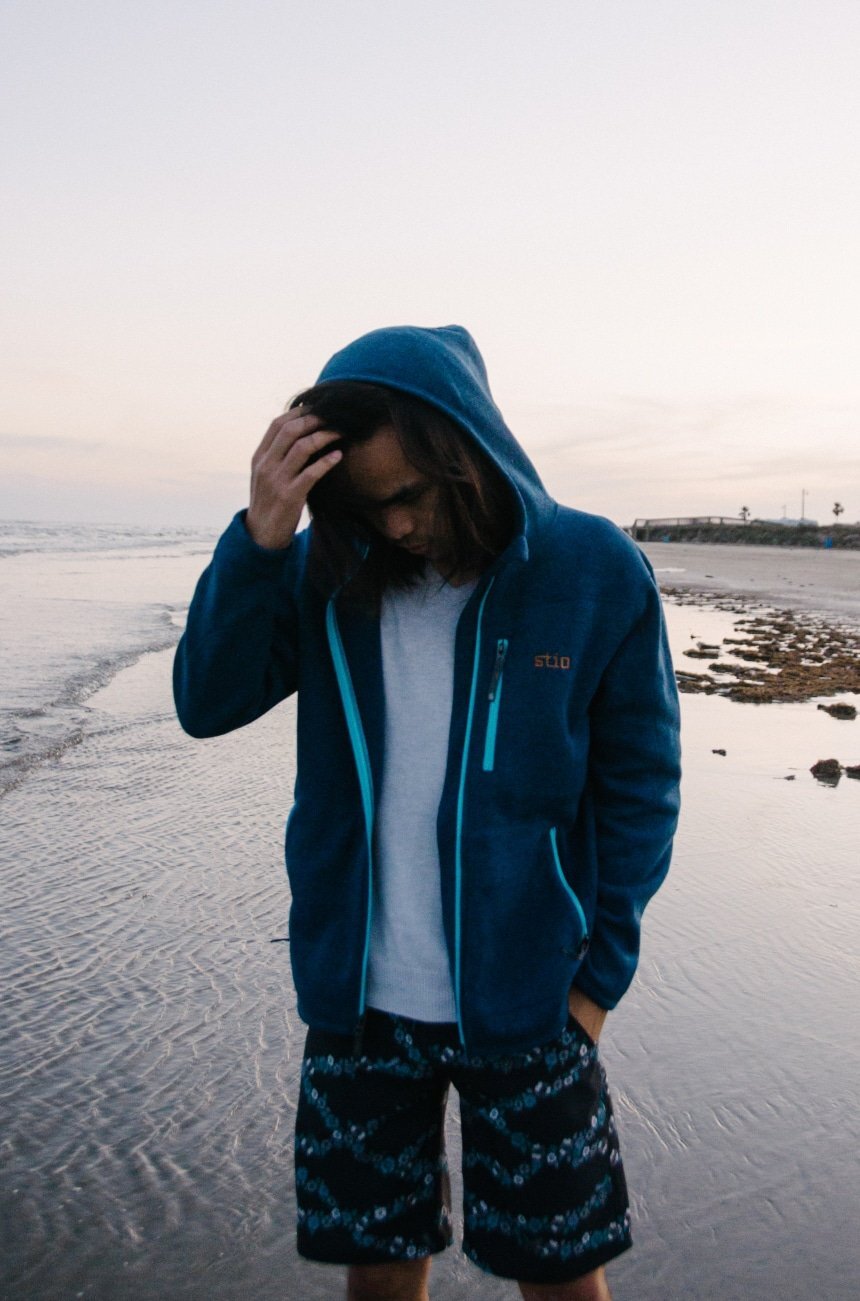 And unlike so many hoodies, the hood itself is actually big enough to accommodate your head and hair.
The front pocket zippers are all durable and move smoothly and the full front zip closure connects with ease (how annoying is it when they don't?). The whole hoodie is designed well—it's got a really high quality feel to it.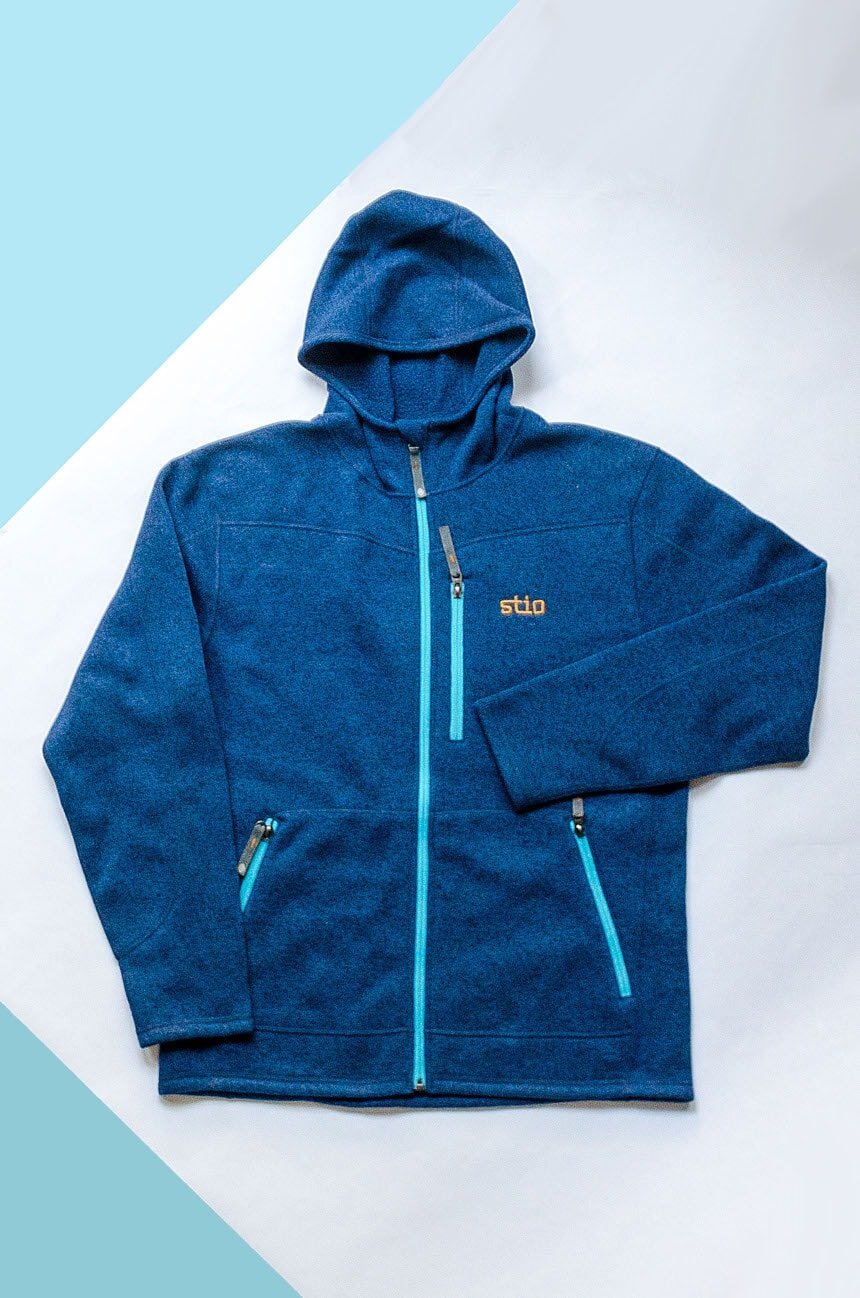 We also really like the color. It looks just as vibrant in real life as it does in our product photos.
We genuinely struggled to come up with downsides to the Wilcox Fleece Hoodie. And that's a rarity for us for any review. If we're nitpicking, it'd be nice to see some interior pockets for even more versatility—but it's not a big deal.
We did notice that a few taller guys with athletic or heavy builds commented that they found it to run a little small, particularly in the shoulders and sleeve length. If you're above 6'1", it may be worth picking a size up.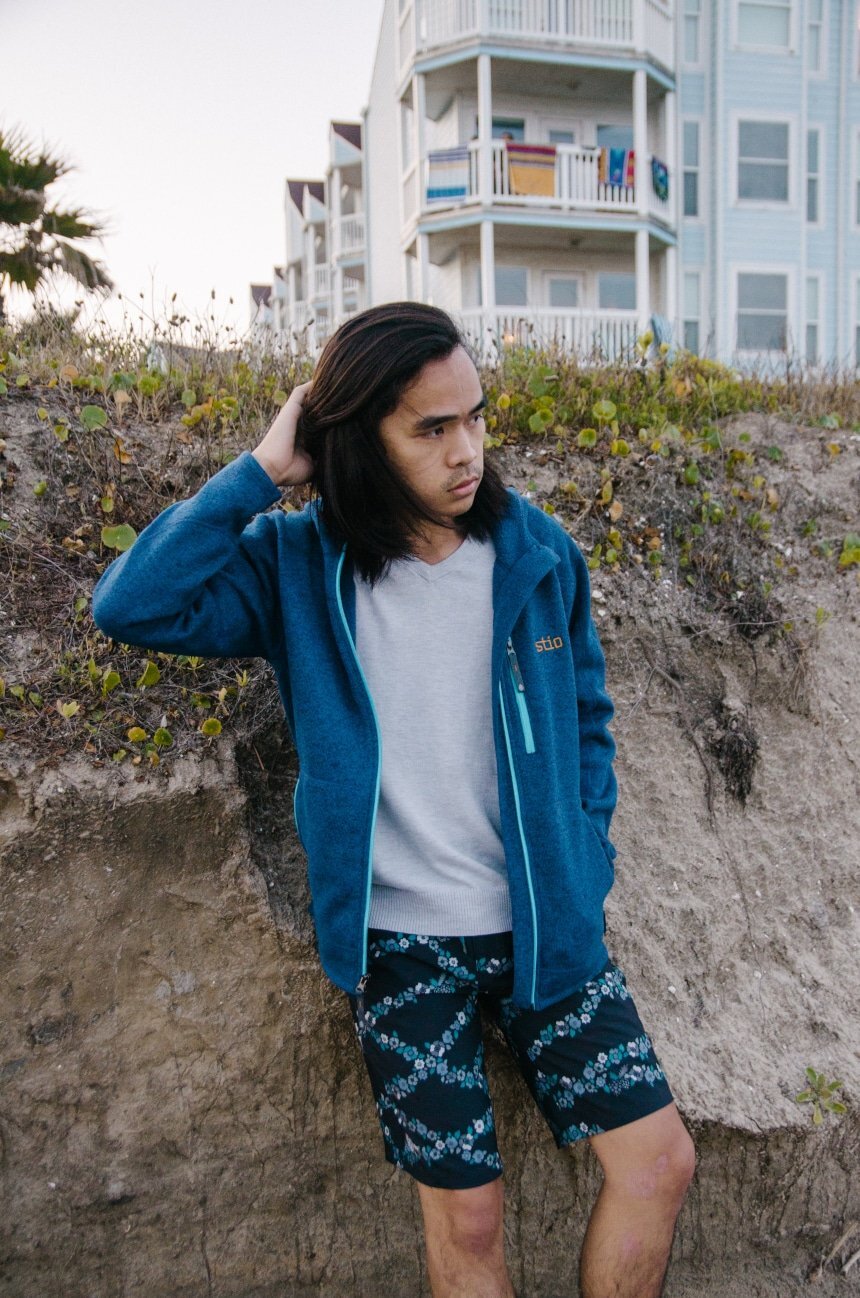 But as we're sure you guys know by now, fit is always subjective. You should always measure yourself and read the size chart.
Again, if we're giving Stio an overall grade based on their own benchmarks of performance, quality, and versatility, our thumbs can only go up for the Wilcox Fleece Hoodie.
If you're in the market for a stylish looking hoodie that's super comfortable, keeps you warm without being overly bulky, and clearly built well enough to last you for at least a couple of presidencies, then Stio's Wilcox is worth a look.
My Overall Thoughts on Stio
What I Like
Consistently high quality of fabrics and materials used. Everything feels durable and built to last.
Both pieces tried are super comfortable.
The versatility. The board shorts performed in the water but they're suitable to almost any outdoor activity. And the hoodie can easily be worn year round or as a layer.
The colors are vibrant, the designs are stylish, and the branding elements are tastefully placed.
Each item fit well and in line with sizing descriptions (at least for us).
What I Don't Like
The pricing may place Stio out of reach for some guys on a budget. They're a premium brand after all, but they do back up the price tag with the quality of their clothing.
The Verdict
The older I get, the more I subscribe to this rule when buying any clothing:
It's a lot better to spend a little more on a quality piece that will last than it is to go for a cheaper item that is bound to have some issues.
The issue may be fit, comfort, design or the fact that it'll have holes after a year (or all of the above). The point is that when you opt for cheap, you're usually sacrificing something.
Ideally, all of the clothing in your wardrobe should be things you actually wear. Every item should earn its place. If it doesn't, ditch it. If it's versatile, it's even more valuable.
If I was giving any advice to my younger, much more naive self, these nuggets of wisdom would be on the list. I definitely would've saved myself both dollars and wasted wardrobe space.
So how does this all relate to Stio?
Yes, it's a premium brand and the pricing reflects that. But it's backed up with quality apparel that performs when you need it to, and is also versatile and stylish enough for everyday wear. These are the qualities you should be looking for in any clothing you allow into your wardrobe rotation.
Stio seems to understand what outdoor apparel brands should be focusing on with their clothing. There's real attention to detail here—down to each fabric, pocket, and zipper choice. And the brand gets these choices right because the people that run it in Jackson Hole are clearly living the outdoor lifestyle themselves.