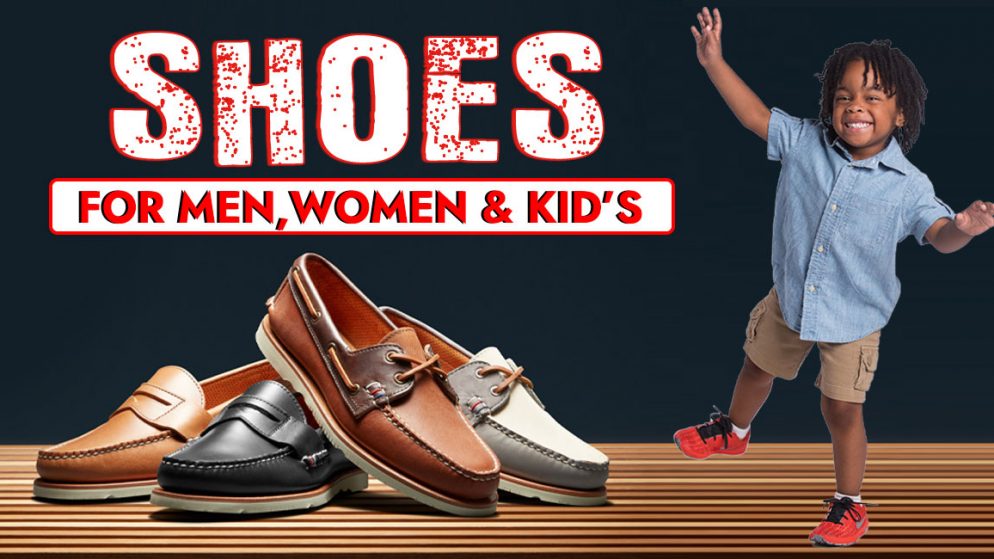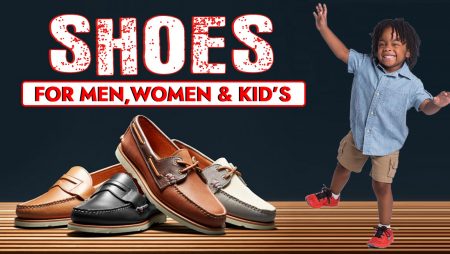 Our content is reader-supported. If you click on our links, we may earn a commission.
Sperry Boots Review
There is a reason Sperry has been a shoe company since 1935. They make great, durable shoes.
My dad always had a pair of Sperry shoes in his closet growing up, and I can appreciate why they remained a staple for him.
As an Amazon Associate and member of other affiliate programs, we earn from qualifying purchases.
What We Love About Sperry Boots:
The biggest takeaway from all the different shoes we tried is that the secret ingredient of Sperry boots are that they are beyond comfortable and so well made.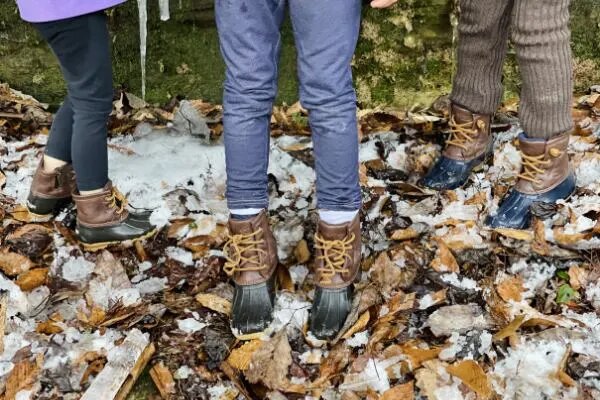 There is good cushioning and support from heel to toe. The extra care in the design process and attention to detail in the materials used result in shoes you can wear for hours without feeling antsy to take off.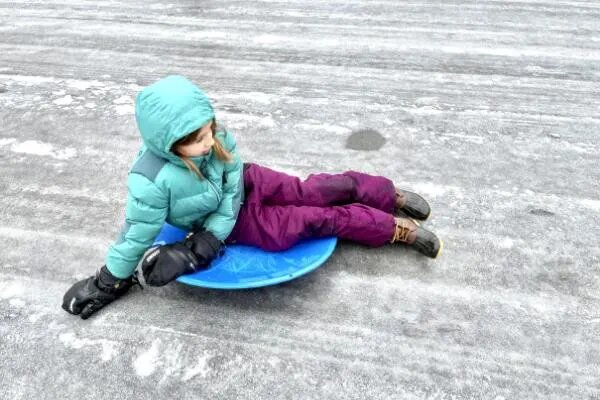 Sperry Duck Boots and Bowline Boots
My kids have been wearing their Sperry boots all winter and we love them. Where we live it's not common to have big snows but our winter is still full of rain, freezing rain, and unpredictable snowstorms.
These boots work well in all these conditions and I have not heard a single complaint about cold feet from my kids. Our temperature doesn't frequently fall below 20 degrees, but we do stay outside for long periods of time.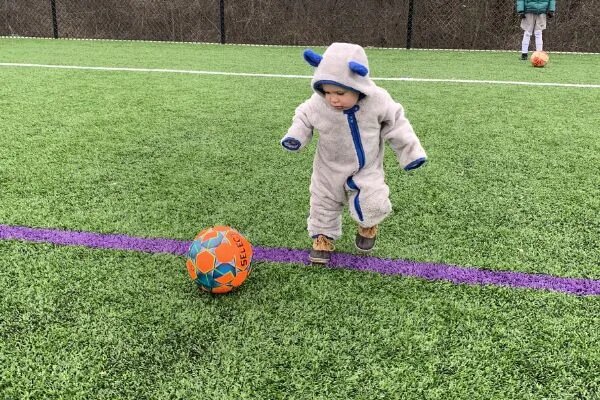 Compared to our more rugged snow boots the traction on these boots impressed us too. My kids didn't seem to slip any more in these boots then they normally do and having a lighter sole made it easier for them to hike and run around for long stretches of time.
How Sperry boots are made
Inside they have a nice warm micro fleece lining and a comfortable cushion. The outside has a rubber sole and foot box and the top half of the boot has a durable leather material.
Sizing for Sperry boots
These shoes run on the smaller side. Consider ordering up a size if you are planning to have your kids wear these with a thicker wool sock in the winter. They are a great option for narrow feet as the medium width seems to run a little narrow.
What We'd Change
I love that once these shoes are on I know they won't fall off. Nothing is worse than going sledding and losing a boot in the snow.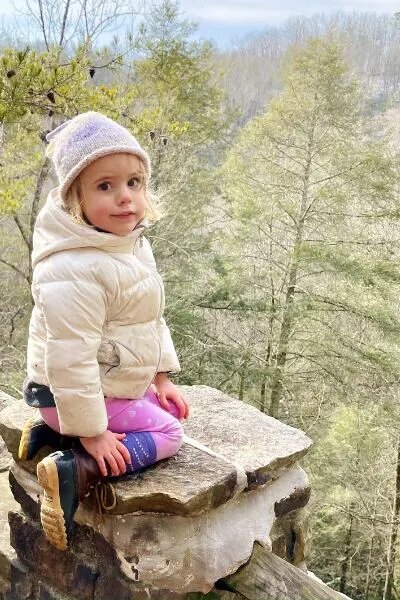 The flip side of this is that these shoes are not the easiest for little kids to get on and off. My older kids have no trouble with this but my 3-year-old (who is normally quite independent) always needs a helper to get her feet in the shoes.
I think this is pretty typical of most boots . I'm glad they have the side zipper to help with this and wish the boots for children also had the finger loop on the heel like the women's boots I tried.
I also love the look of leather laces on the girls boots but I've found that the regular laces on the bowline boots are more practical for kids if they want their boots cinched tight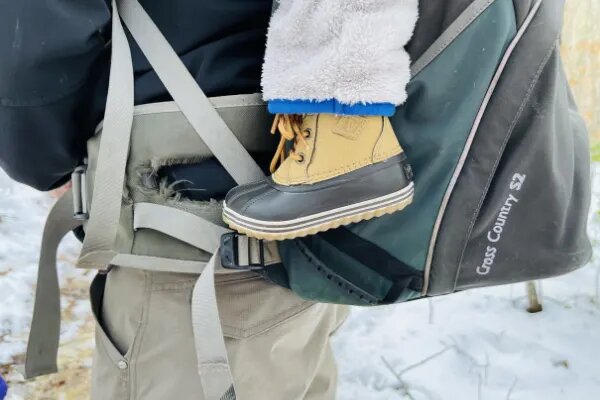 I know this complaint about the laces goes completely against the design of the cute barrel knots Sperry has at both ends on their duck boots.
However, we found the barrel knots with the open tongue to not be as practical for playing in the snow. Tying a regular bunny eared loop makes them easy to cinch but is not easy to do with leather laces.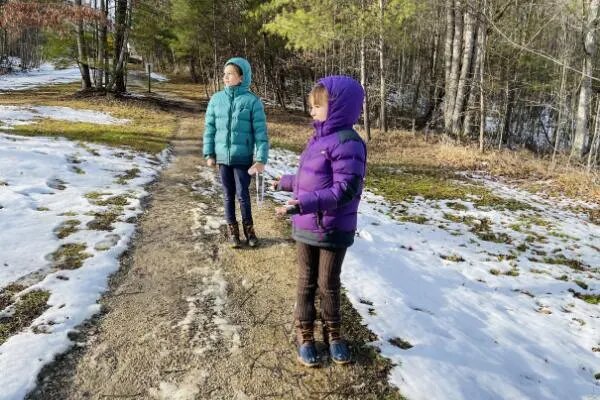 Replacing the leather laces with regular shoe laces is an easy fix for simplifying these shoes and making them a little more practical albeit not quite as fashionable.
Conclusion
Overall, these boots are a big win. If your winter season is short then it can be hard spending money on boots that your kids only wear occasionally.
Both the bowline and duck boots are great options for a boot you can wear in multiple seasons and a boot that works in both snow and rain.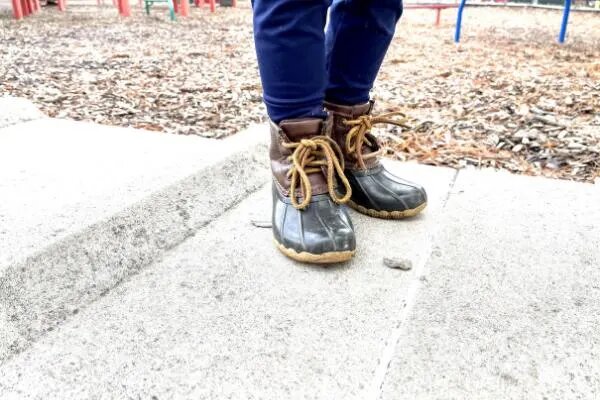 Sperry Women's Snow Boot
As for the the women's snow boot, I have a narrow heel, high arches and bunions which oftentimes translates into having a difficult time with fit for many different types of shoes.
When I find a pair of boots I like they are usually a pair I wear for a lifetime. I am so impressed by the Sperry maritime repel snow boots and know these boots will remain in my essentials' wardrobe.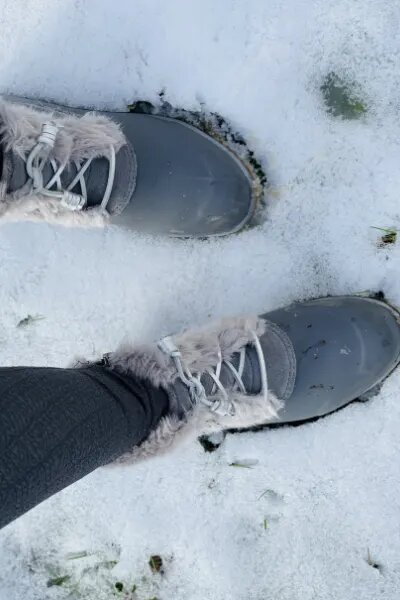 They are a great addition to any winter wardrobe because they're both feminine and functional. You will probably end up wearing them every day during the cold, dreary months.
Of utmost importance to me in the wintertime is having a boot that provides warmth.
Within a minute of putting these boots on you can feel the thinsulate material hard at work keeping your feet warm. These shoes do a great job of insulating your feet all the way to the toes.
I love that this boot also has some style (shiny laces and the faux fur) cause let's face it, there are a lot of boots that are functional but not fashionable. This is a boot that can work with an outfit for a nicer event or as a practical option for when you are out shoveling snow.
Additionally they have a zipper that goes halfway down the side and a discrete loop in the back which makes them easy to take on and off.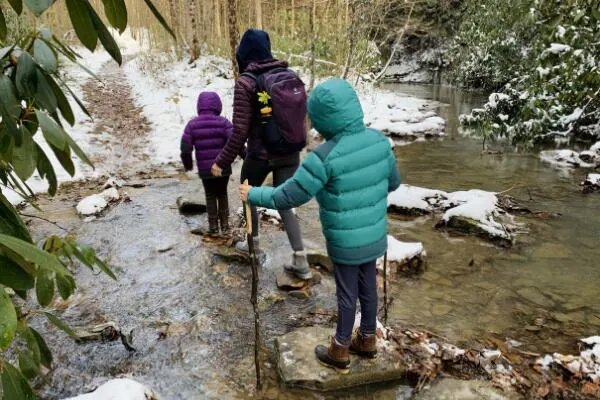 Finally, these boots work for their intended purpose—being out in the snow. You can trust that you'll stay upright walking in slick conditions and I found the boots to have great traction.
Final Thoughts on Sperry Boots
We are all Sperry converts in our family.
Other rain boots might be more practical for giant puddle hopping (the boots we tested only come above the ankle) and other snow boots might be better for spending hours hiking or playing in deep snow but Sperry boots are in a category of their own for comfort and practicality.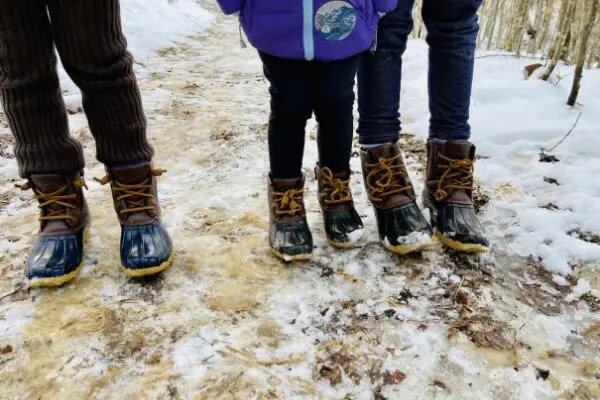 The comfort these shoes provide and the practicality of being able to wear them in many different weather conditions and settings make them a great investment.