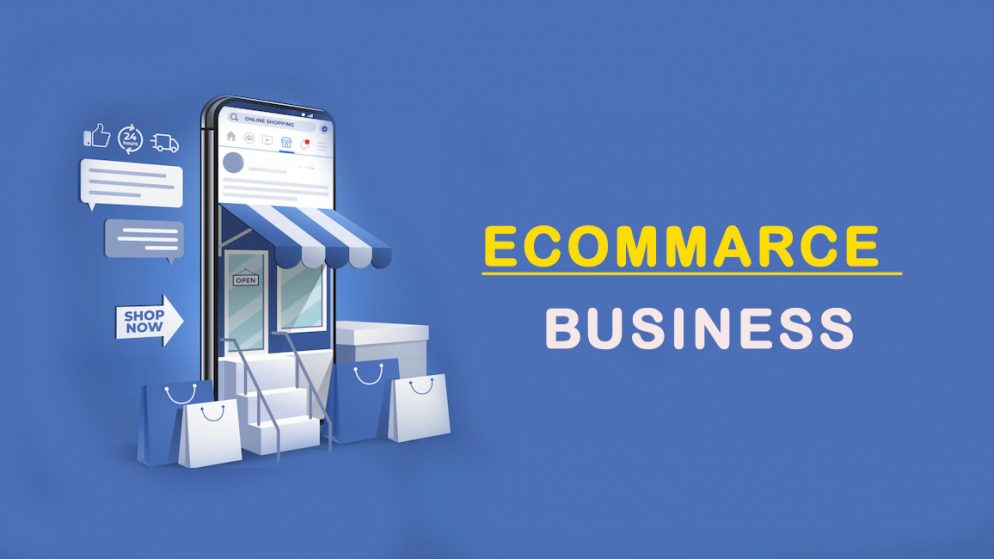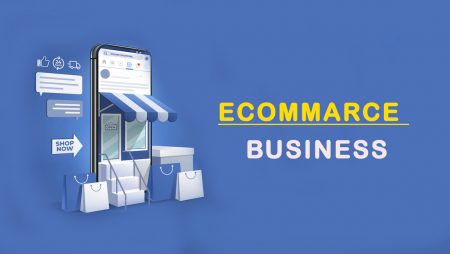 About Shopify Reviews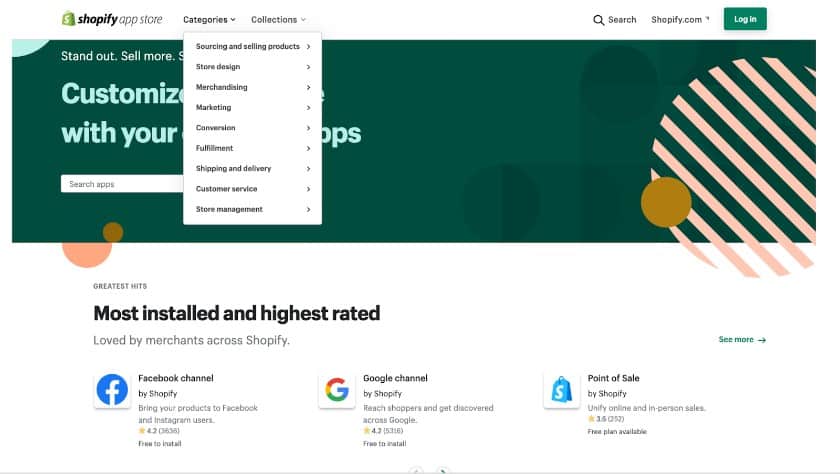 The choice of the right ecommerce solution for your small business is likely going to come down to BigCommerce vs Shopify. In comparing the two, we looked at price, ease of use, third-party app integration, and sales, payment, and management tools.
Shopify: Best for small businesses or startups (our top-recommended ecommerce platform)
BigCommerce: Best for larger (enterprise-level or high-revenue) businesses, particularly those with complex inventories or wanting to save on processing fees
Shopify balances simplicity and ease of use by having all the features small businesses need. This—along with sophisticated point-of-sale apps, an extensive app marketplace, and plans that can grow with your business—make Shopify the best ecommerce platform for most small businesses.
Meanwhile, BigCommerce allows you to shop around for the lowest transaction fees from any payment processor. And while Shopify has limitations on the number of variants each product can have, BigCommerce does not—making it a better option for growing ecommerce businesses that have complex product assortments or want to save on processing fees.
Overviews of Shopify Reviews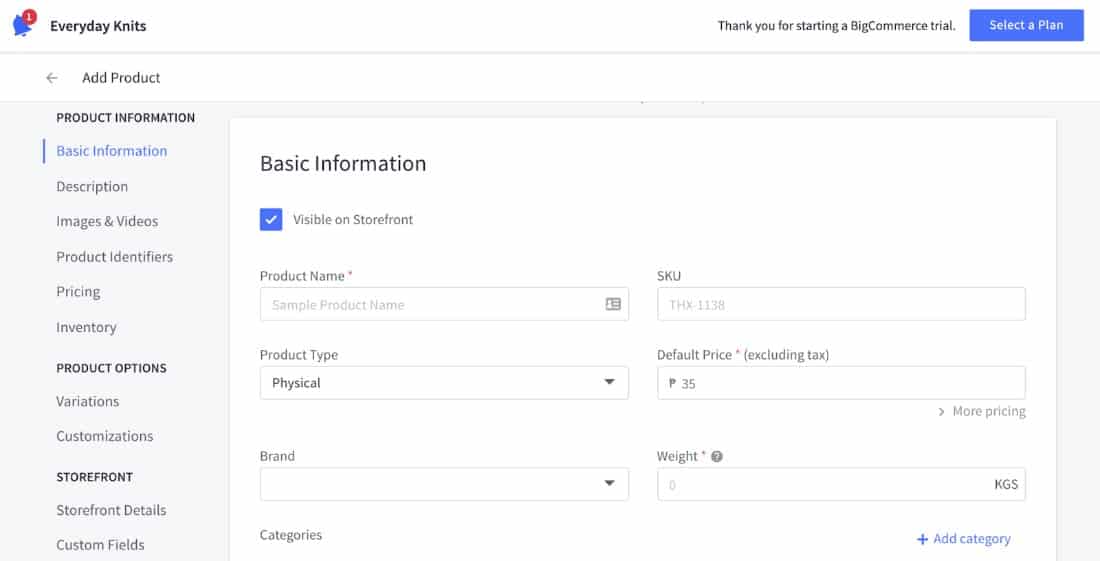 If you are a small business with online sales as a primary profit driver, Shopify is a better choice. Shopify's interface is beginner-friendly but comes jam-packed with management and sales features (along with thousands of third-party integrations) ​​that allow you to scale your business effectively.
The platform also lets you sell on social media—such as Facebook, Instagram, and TikTok—and offers a POS system that can connect seamlessly with your online store for omnichannel sales like buy online, pickup in-store, and browse in-store, buy online.
We consider BigCommerce as a close runner-up to Shopify in being the best overall ecommerce platform. We particularly recommend BigCommerce for high-revenue businesses that want to save on transaction fees.
It allows you to pick your payment platform with no added transaction fees (unlike Shopify, which charges a fee if you use a third-party processor). This way, you can shop around for the lowest rates. BigCommerce also offers exclusive PayPal discounts, connects with over 55 gateways, and accepts multiple currencies.
If you are an online store with a complex and extensive product inventory, BigCommerce is a better fit than Shopify. BigCommerce lets you set up 250 product options and up to 600 variants, which is more than other ecommerce platforms usually allow, including Shopify.
Best for Affordability: Shopify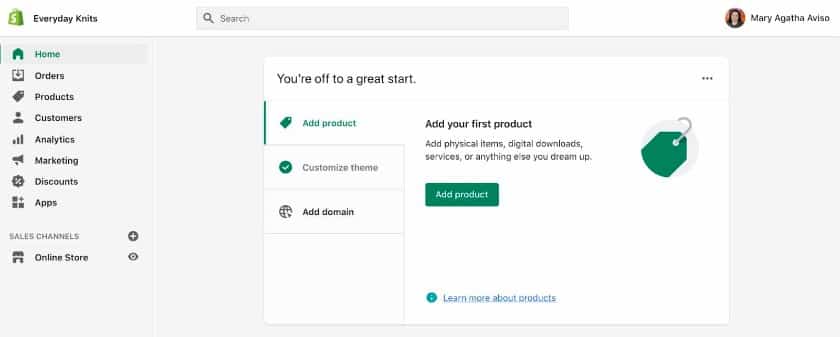 The most outstanding value of Shopify over BigCommerce is the Shopify Lite offering ($9/month), which gives you basic features such as the Shopify POS app, the ability to accept credit cards, and integration with your existing website. That's a lot for $9 monthly, and BigCommerce has no answer to it.
BigCommerce and Shopify have three-tiered pricing structures and custom plans for enterprise businesses that are remarkably similar. The lower tiers start with basic tools—such as a branded online store, unlimited product sales, social media integration, and 24/7 support. It's when you start paying more that you get access to premium tools that include detailed reporting and customer segmentation.
Suppose you were to unpack both platforms' basic plans, Basic Shopify and BigCommerce Standard. BigCommerce's Standard provides more robust features, specifically:
Professional reporting features
Built-in ratings and review system
Automatic currency conversion, based on geolocation
Real-time carrier shipping quotes from third-party carriers
However, Basic Shopify has these advantages:
No sales limits, compared to a $50,000/year sales limit on BigCommerce Standard
Abandoned cart recovery on its entry-level plan; BigCommerce only offers it starting on its Plus plan ($79.95/month)
Best for Payment Processing: Shopify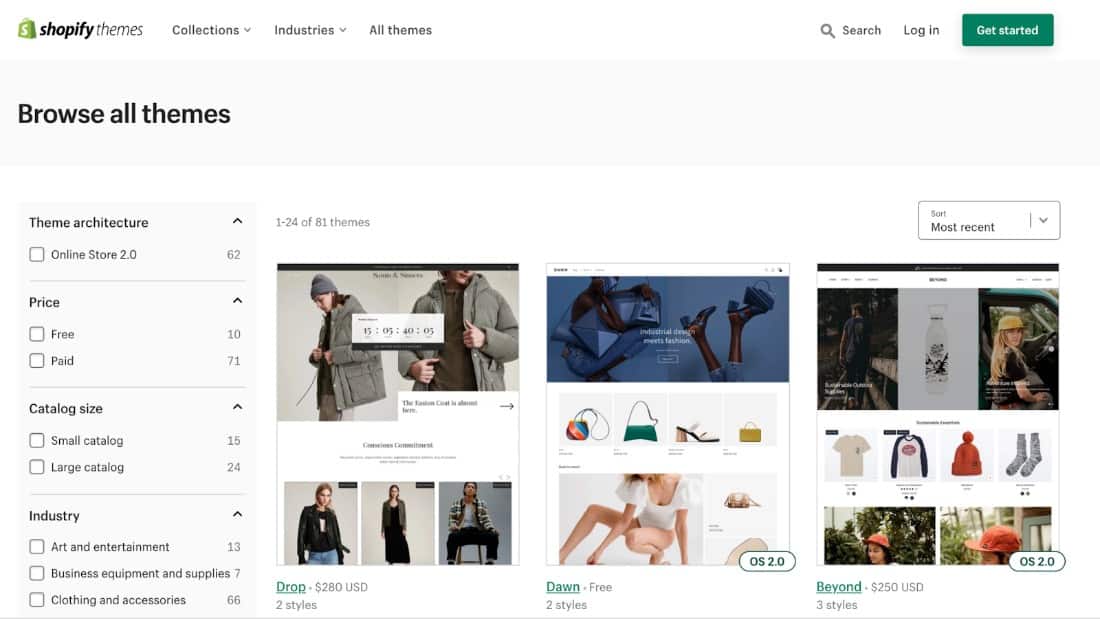 Shopify offers built-in payment processing through Shopify Payments and Shop Pay (it's one-click checkout solution). This means anyone can start accepting payments from day one without needing to apply for and connect a separate merchant account. This is the easiest option for most small and new businesses, and Shopify's transaction fees are pretty standard.
When it comes to processing fees, BigCommerce's most significant advantage over Shopify is it doesn't charge any transaction fees for connecting a third-party processor. Rather than bundling its payment processor, it gives you the option to pick the payment gateway that's right for you. So, larger businesses that process many transactions can shop around for the lowest rates.
Arguably the most considerable advantage Shopify has over BigCommerce is its proprietary point-of-sale (POS) app. The POS app allows you to start taking payments immediately, without the hassle of setting up a third-party solution. Shopify sells several very convenient credit card scanners if you're selling in person. However, you are not locked into using Shopify's payment system, and the service is compatible with most of the third-party solutions also offered by BigCommerce.
Built-in Payment Providers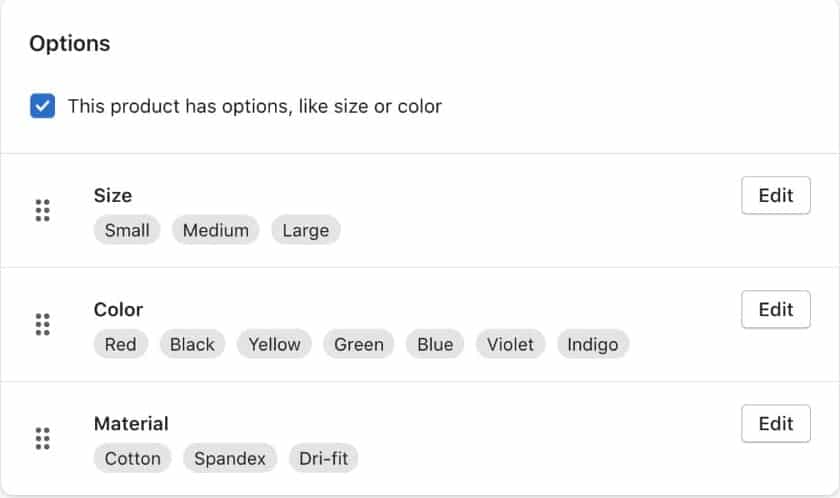 BigCommerce: PayPal powered by Braintree provides preferential PayPal processing rates and a system where a customer can pay via PayPal without ever having to leave your storefront.
Shopify: Shopify Payments gives you the ability to set up a local currency on your checkout page and the Shop Pay feature—this is similar to Apple Pay and Google Pay in that shoppers can complete orders in one click.
Best for Ease of Use: Shopify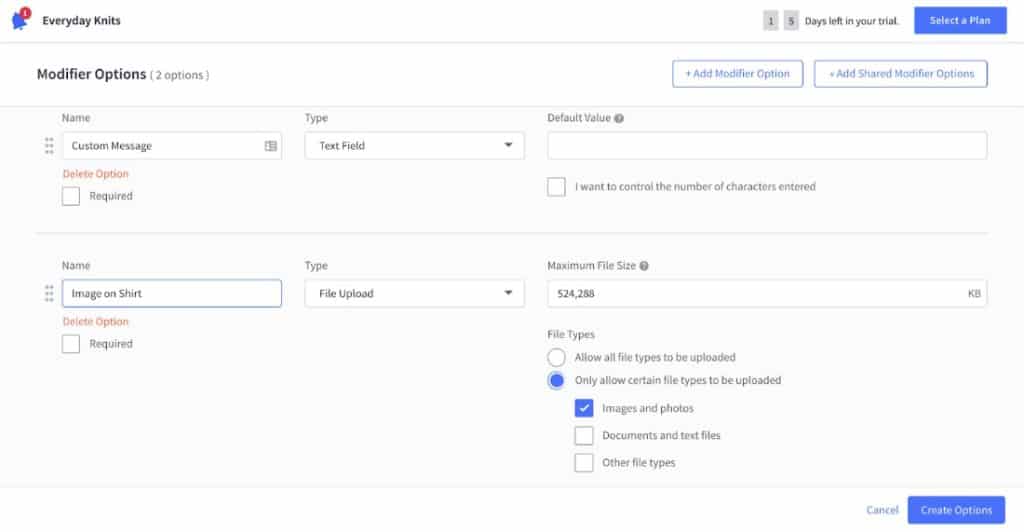 When we compared BigCommerce vs Shopify, we found they're both somewhat accessible to the everyday user. However, Shopify has a significant advantage in that nearly anyone who has even minimal computer skills can pick it up almost immediately.
Building an Ecommerce Site With BigCommerce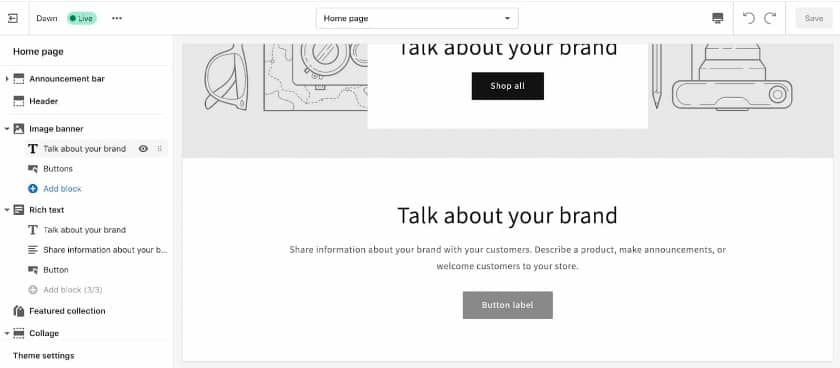 If you're new to selling online, BigCommerce could pose something of a challenge. The sheer breadth and scope of what this platform can do can be overwhelming. Nevertheless, there's nothing you shouldn't be able to figure out after just a few times through the process.
Building an Ecommerce Site With Shopify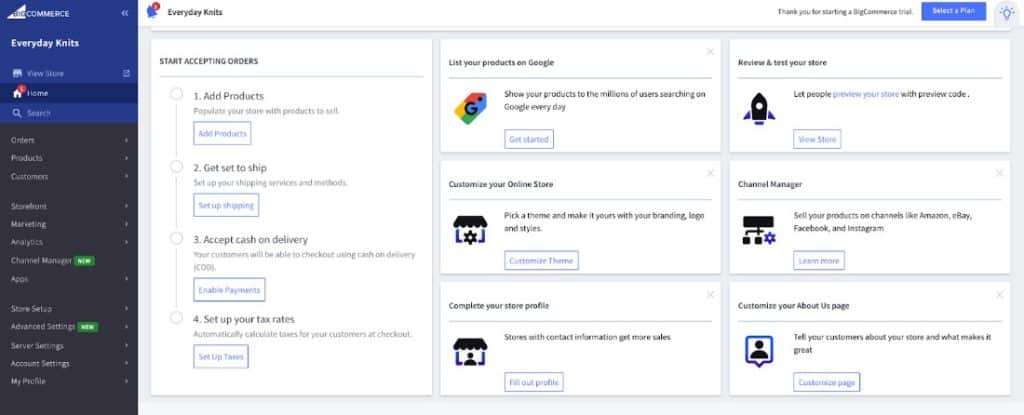 Shopify is arguably the most user-friendly ecommerce platform out there—it's WordPress for online retailers. Its entire feature set is accessible from every interface window, and all the tools are quickly learned and used. If you have any trouble with Shopify's toolset, there's a wealth of help options that will show you exactly how things are done.
Store Management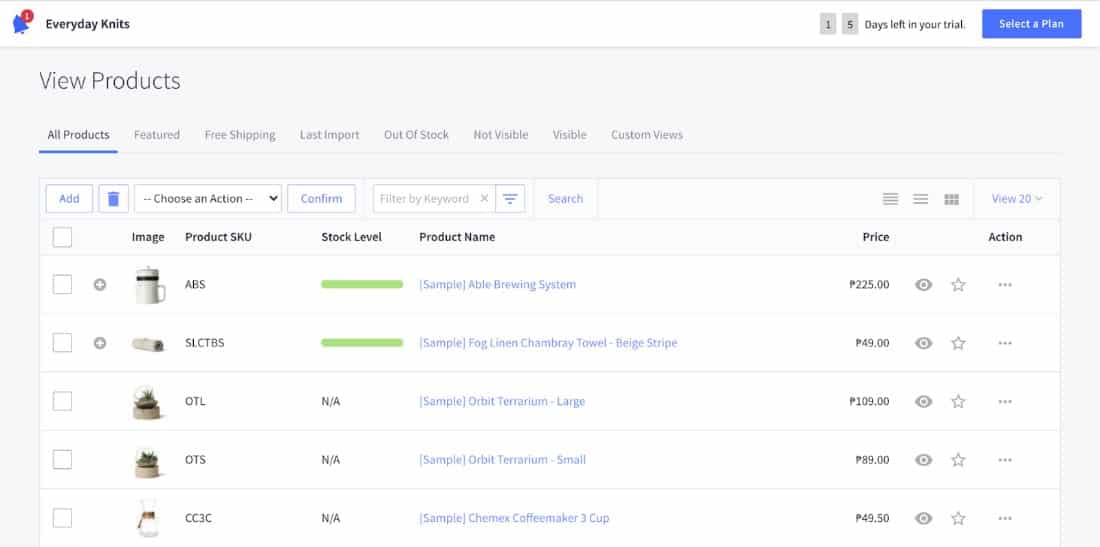 Both platforms are easy to use and navigate, but since BigCommerce's features are more scalable, they provide more customizations, which is less suited for beginners.
For example, adding products is straightforward with Shopify. There are also many help bubbles in most fields, such as a sales tip about comparing prices.
With BigCommerce, product listings are very customizable. You can see from the images below that you can set up as many details as you want when listing your products for your BigCommerce store.
Best for Design: Shopify for Templates, BigCommerce for Drag-and-Drop Builder
Both Shopify and BigCommerce provide you with tools to create a fully customized online store. Still, user reviews show that Shopify offers more variety in template designs. However, BigCommerce has an edge with its website editing tool.
Both Shopify and BigCommerce provide a selection of free and paid themes. Shopify themes offer more variety in design; common feedback about BigCommerce themes is that they differ only in colors.
When it comes to editing, BigCommerce's page builder uses a drag-and-drop interface that will enable you to edit and see changes in real time easily.
In Shopify, the native editor is WYSIWYG. However, in July 2021, it launched Online Store 2.0 (OS 2.0), along with new themes, which offer more customization options than the previous version of the website builder. OS 2.0 introduces sections and blocks that offer modularity, flexibility and, to some extent, drag-and-drop capabilities. It still doesn't yet apply to all themes.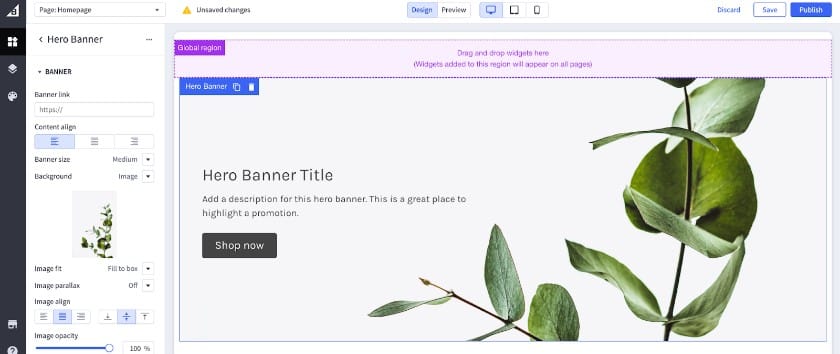 Product Management
Importing & Exporting Products or Data
In terms of exporting your data, Shopify allows you to export to CSV format. BigCommerce is more flexible
because it allows you to export to CSV and XML.
Product Categories
Setting up collections in Shopify and BigCommerce is straightforward enough, but Shopify's approach is better
because products can automatically be populated based on tags or product descriptions. Although
BigCommerce has a "bulk edit" option to assign products into categories, it doesn't provide the "smart
collection" functionality.
Product Options
Shopify lets you set up only three options per product, while BigCommerce lets you set up to 250. It can also
auto-generate SKUs for all the different combinations of variants. Its limit on product variants is up to 600, a
far cry from Shopify's equivalent limit of only 100.
Custom Product or Work Order Tools
If your store products have customization options (such as engraving, image uploads, and more), setting this up using custom fields and image uploads is easily done in BigCommerce. Image uploads up to 500MB are accepted. In Shopify, this can only be done using third-party apps.
Inventory Management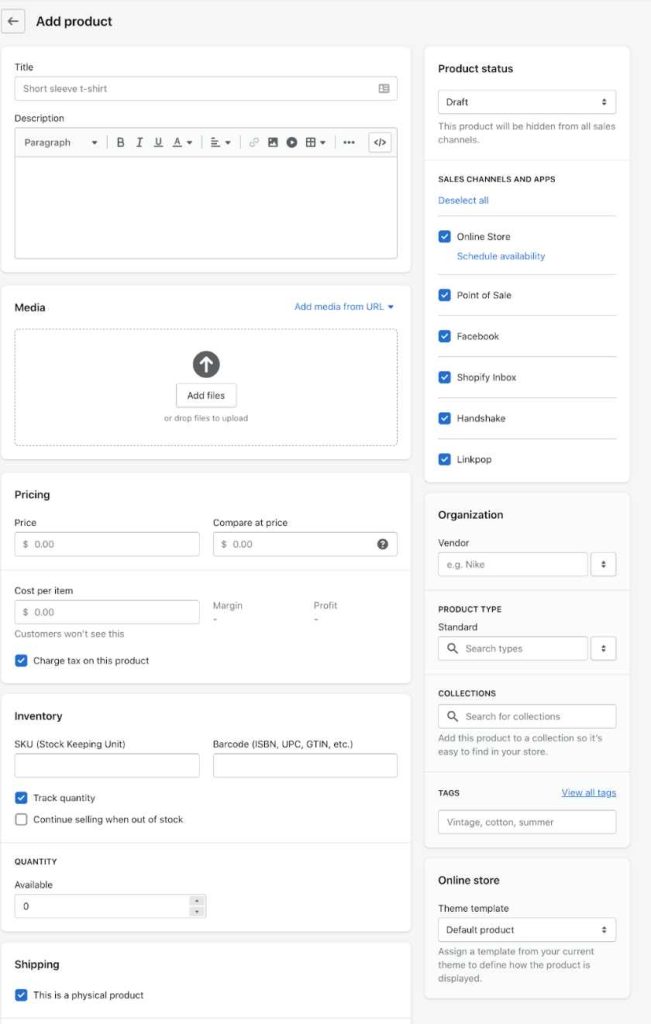 Keeping track of your inventory is a snap with Shopify. The "Products" tab gives you an at-a-glance view of the products you have on hand and how many are coming in, and it allows you to take set actions when inventory runs low manually. Moreover, each item you sell has an easily editable product page where you can input and modify a variety of variants, including descriptions, prices, and shipping.
Shopify has a slight edge over BigCommerce in this area when put side by side. Shopify has smart inventory management tools to automate product categories and a fulfillment network for storing and fulfilling orders. You can even adjust inventory from the mobile app. Plus, a complete setup with Shopify POS gives you full visibility to manage products and orders in an omnichannel setting. It is our top recommendation for multichannel POS systems.
Meanwhile, the "Products" tab on BigCommerce's main interface gives you instant access to your inventory, making it easy to see what is available in your store, add new products, and search your inventory. You can even import your inventory spreadsheet into the interface. You'll have a sample product inventory to help you learn when you start out—something you don't get with Shopify.
Both BigCommerce and Shopify allow you to set up a variety of shipping rules, such as:
Free shipping rates
Flat rates
Price-based rates
Weight-based rates
Calculated ("real-time") shipping rates from third-party carriers
BigCommerce, however, wins when it comes to providing customers with third-party real-time shipping rates—making it available on all of its plans. With Shopify, you'll need to be on the $299 Advanced Shopify to unlock this feature.
One thing to note is that Shopify can provide real-time shipping quotes and discounts on any plan if you choose to use Shopify Shipping and its partner couriers.
BigCommerce and Shopify don't limit your sales to your online storefront. They enable you to sell on popular sales platforms such as Facebook, Amazon, eBay, and Instagram. However, Shopify has industry-leading partnerships with social channels like Facebook, Instagram, and TikTok. If you want the ability to offer in-app social media sales, Shopify is for you.
Abandoned Cart Recovery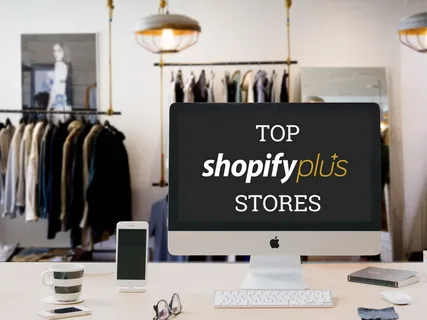 One feature worth highlighting is the abandoned cart recovery for marketing. Setting up abandoned cart recovery emails lets you interact with customers who don't place or finish their orders to lure them back. You can customize your emails and add schedule triggers and discount codes as a way of enticing customers back to your store. You can also customize confirmation emails sent to customers when they order.
BigCommerce's abandoned cart saver feature claims to recover up to 15% of lost sales and lets you send up to three automated follow-up emails compared to Shopify's singular email. However, the feature is available across all Shopify plans (starting at the $29 plan), whereas BigCommerce unlocks this feature at the $79.95 tier.
Email Marketing
Another essential part of marketing your online store is sending e-newsletters to your mailing list. This helps generate more sales.
Shopify has a native email marketing tool, Shopify Email. Everyone on a paid Shopify plan is entitled to send 2,500 free emails each month. You get to customize your email look with templates and schedule their delivery, but advanced email marketing features—such as automation and customer behavior segmentation—are unavailable.
BigCommerce doesn't have a built-in email marketing tool yet, but free third-party email marketing integration options, like Mailchimp, are available.
Best App Marketplace: Shopify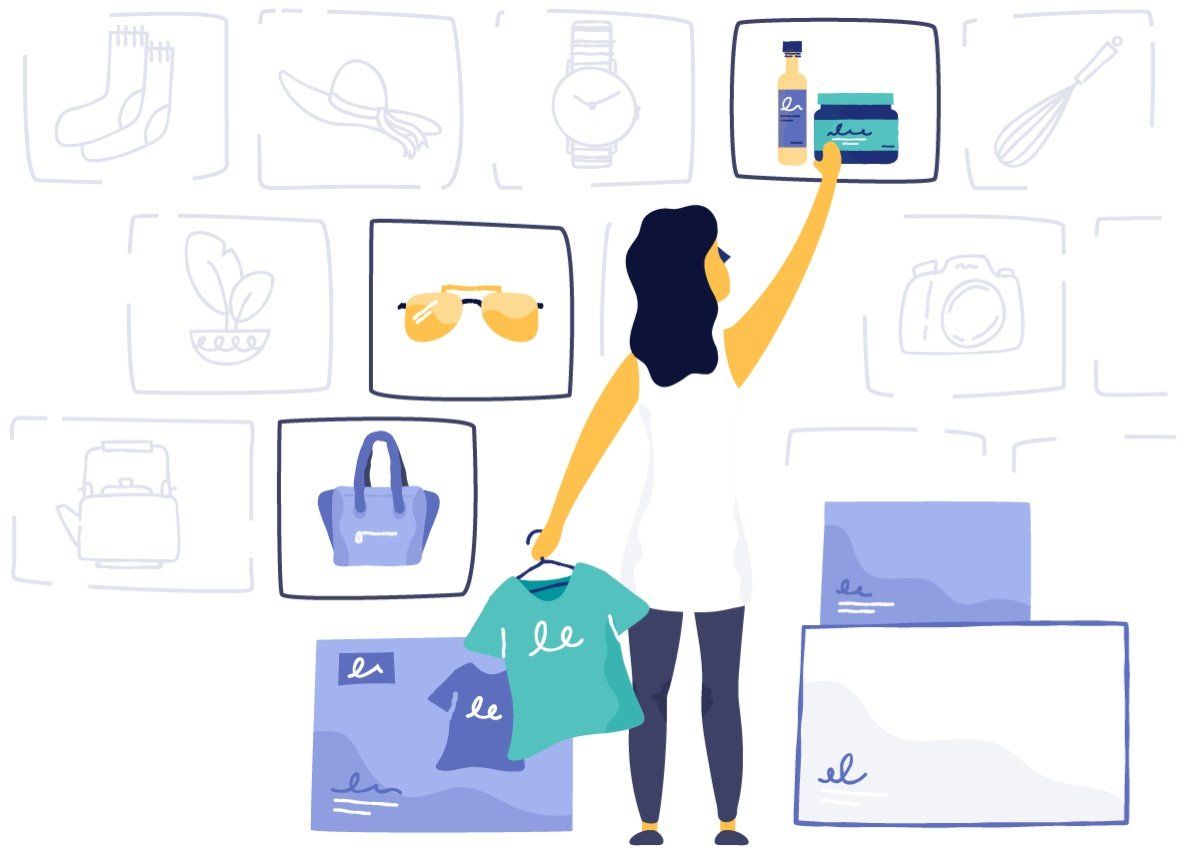 Shopify beats BigCommerce when it comes to available third-party integrations, offering more than 7,000 compared to BigCommerce's 1,000+. If there's something your store needs, it's a near certainty that you'll find it in Shopify's app store.
SSL Certificates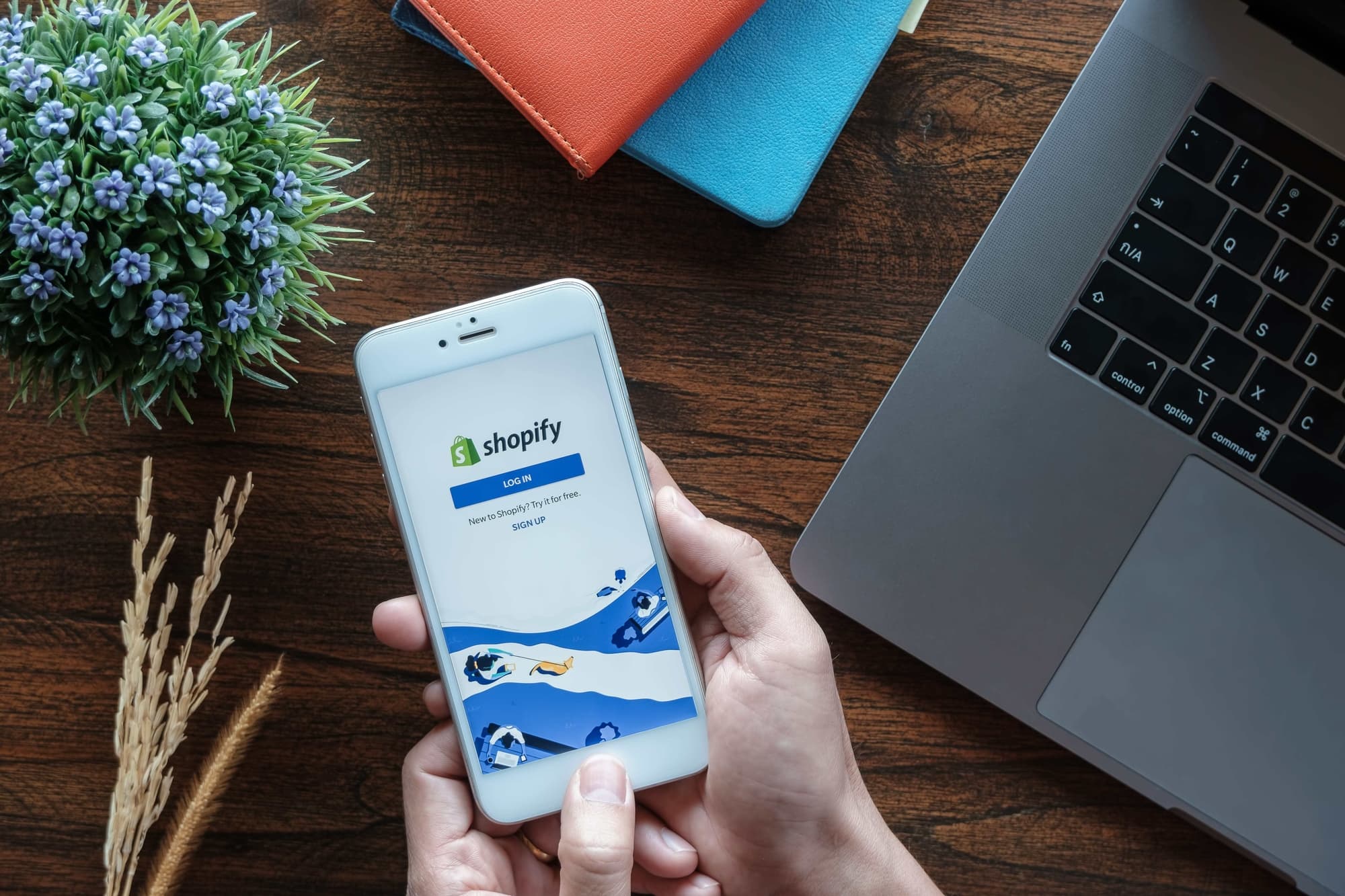 Both BigCommerce and Shopify offer free SSL certificates on all of their plans. The only difference between the two platforms is that you cannot install a third-party SSL certificate on Shopify. With BigCommerce, you have the option to upgrade to a more advanced SSL certificate equipped with site seals and warranties. BigCommerce offers GeoTrust security certificates, and prices range from $59 to $299.
PCI Compliance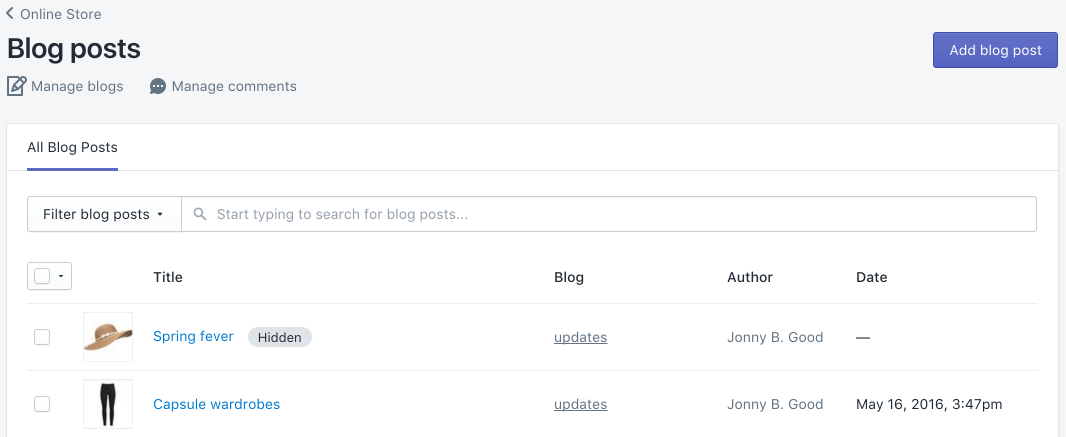 Both BigCommerce and Shopify are also PCI DSS compliant providers. Both platforms meet the Payment Card Industry Data Security Standard requirements to protect against credit card data breaches.
Best for Customer Support: Tied
Just as you should provide excellent care to your own customers, Shopify and BigCommerce want to take excellent care of you. If you ever have a problem, both offer 24/7 support through various channels.
BigCommerce's support page is a simple affair. The first step is seeing if there's a simple answer to your problem that doesn't involve another person. If a Help Center article can't resolve your issue, you have the option to chat with an agent live, send an email, or speak with a representative on the phone. Whenever we interacted with customer support, the agents were informed, courteous, and eager to help resolve small and complicated issues.
How We Evaluated BigCommerce vs Shopify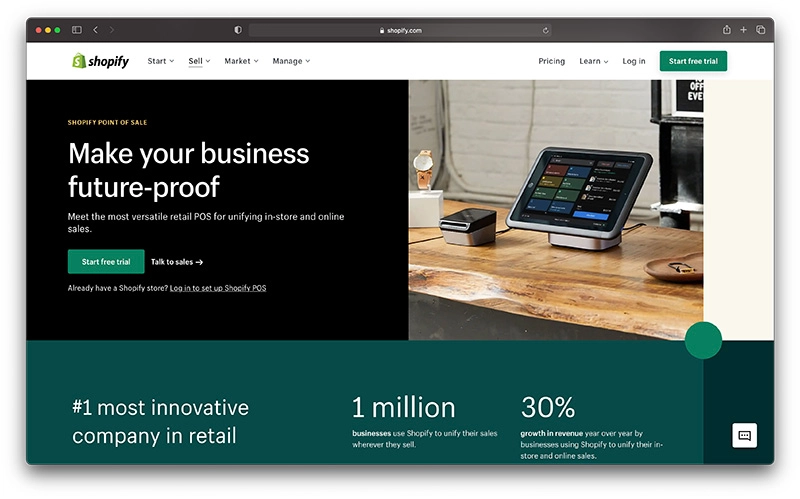 To help you decide which ecommerce platform is best for your store, we compared BigCommerce and Shopify on price, ease of use, store builder and design tools, inventory management, and sales tools. We also added our own expert opinion based on years of experience testing different ecommerce platforms.
Bottom Line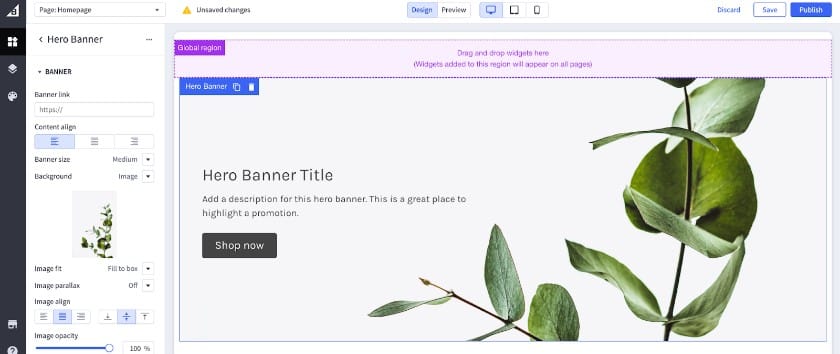 When choosing between Shopify and BigCommerce, it's going to come down to what kind of business you have. If you run a large enterprise that requires numerous user accounts, you need BigCommerce. However, Shopify's easy-to-use nature and Shopify Lite offering make it the clear winner for small businesses, solopreneurs, and budding enterprises.
We recommend Shopify for anyone launching an ecommerce platform for the first (or second and third) online storefront. It's easy to sell your products as early as the first day of your 14-day free trial—so start yours today.