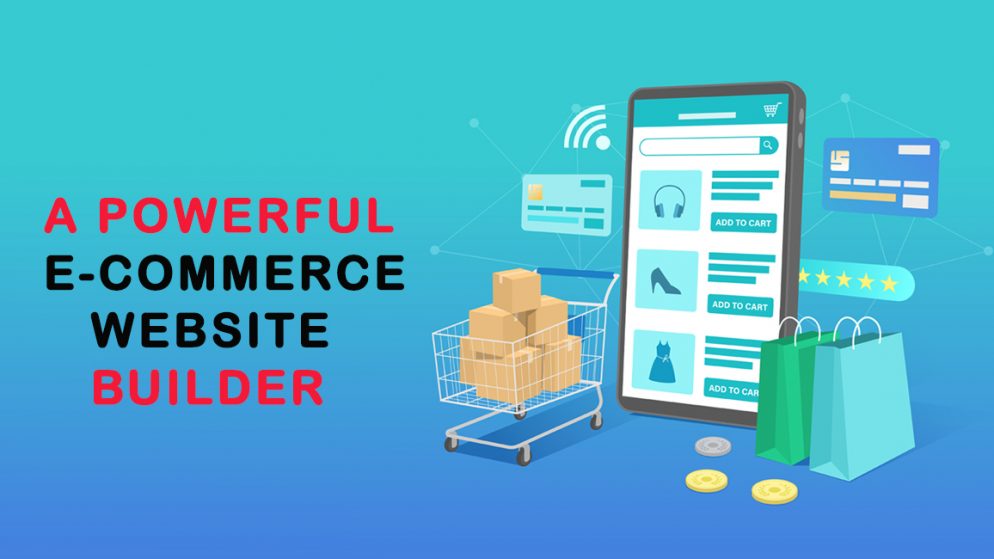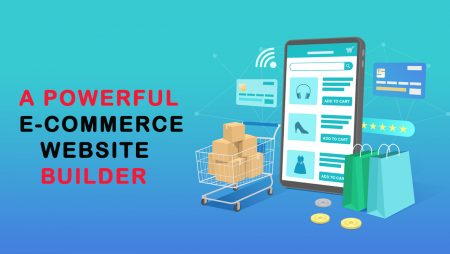 Our content is reader-supported. If you click on our links, we may earn a commission.
Know About Shopify Review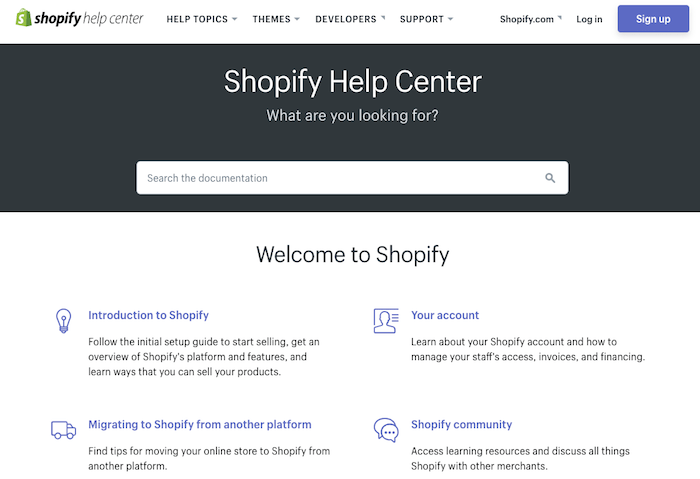 Without knowing any code, anyone can start an online store with Shopify. There is no need for hosting services or software installations. If you utilize Shopify Payments, there are no extra transaction costs and plans available from $29 to $299/month.
How does It work?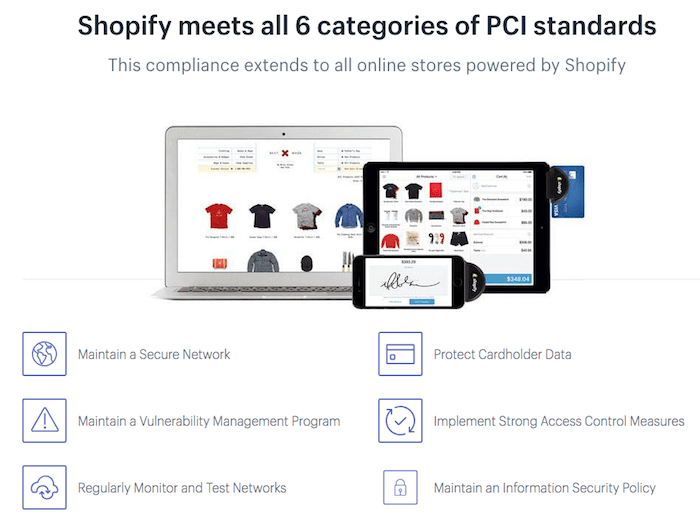 As I see it, Shopify offers more than just a simple platform for setting up and running an online store. It is designed to assist store owners in key areas including launching extra channels (like Amazon, eBay, or Facebook), providing customer support options (like live chat), and handling technological difficulties.
Ease of use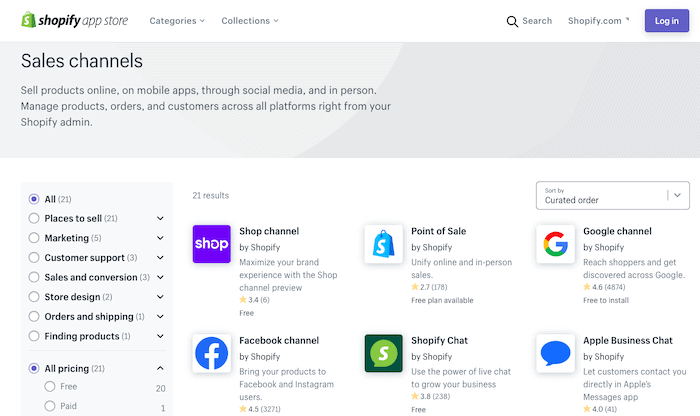 Designs
Their designs are superb in terms of both quantity and quality, and they are mobile-friendly (responsive). If none of the around 170 themes satisfy your requirements, you can either make your own (using the Liquid theme engine) or purchase one.
Flexibility
The foundational framework and templates are excellent already, but since you have complete access to the code, the potential is endless.
Scaling
Shopify is strong even though it is user-friendly. Scaling for both small and large internet stores is simple. Additionally, new customers won't need to register if they've already done so on another Shopify store owing to services like Shop Pay.
Apps & Community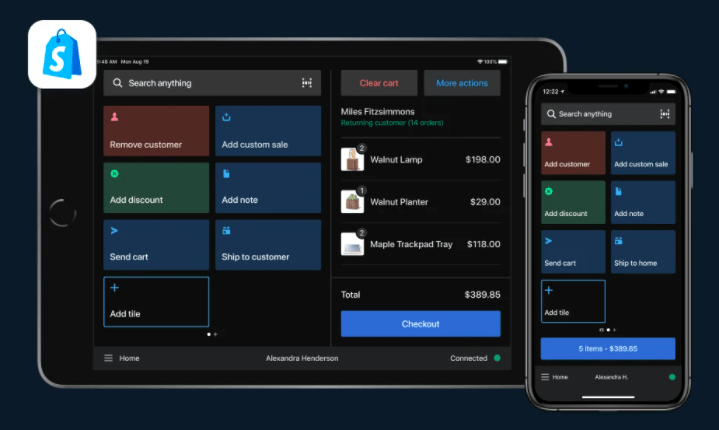 The Shopify App Store is brimming with beneficial (both free and paid) store extensions (e.g. email marketing integrations). They also have a sizable network of independent developers and professionals available to assist you.
Support
Unlike open source programs like WooCommerce or Magento, Shopify has a support staff available around-the-clock. In our support tests, they performed quite well.
URL structure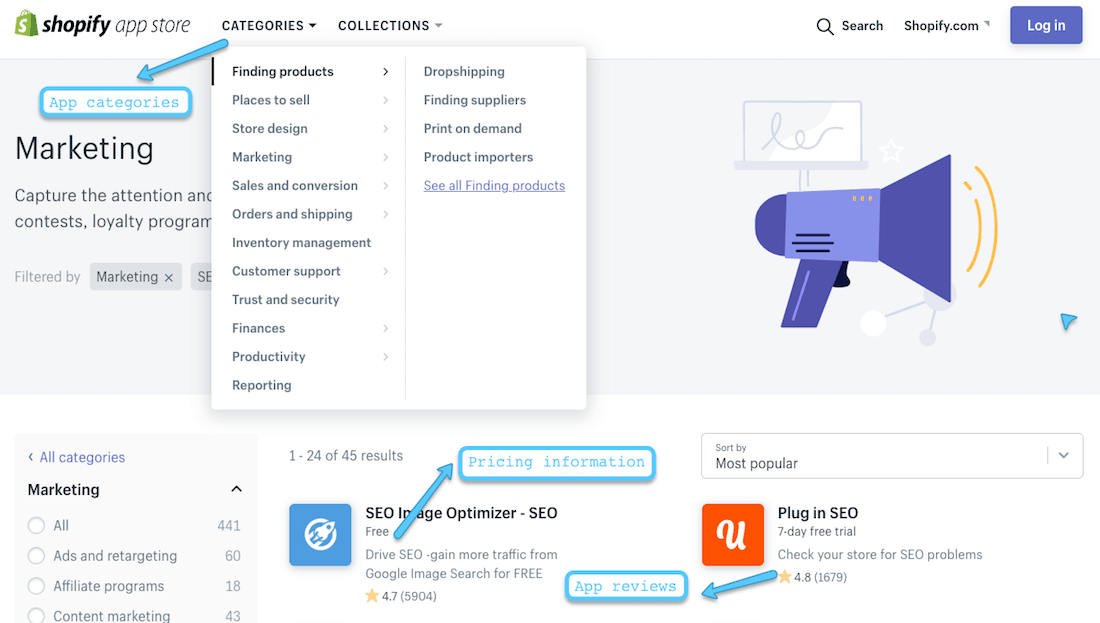 URL formatting
The URL structure of blog posts and normal pages (like "about us") is not good for SEO. Subdirectories like /pages/ or /blog/news/ are used by Shopify.
multilingual retailer
Although Shopify has recently made it much simpler to enable other languages in your store and allow users to switch between languages, it is still far from ideal and requires the use of a third-party app to develop and display translations.
Transaction fees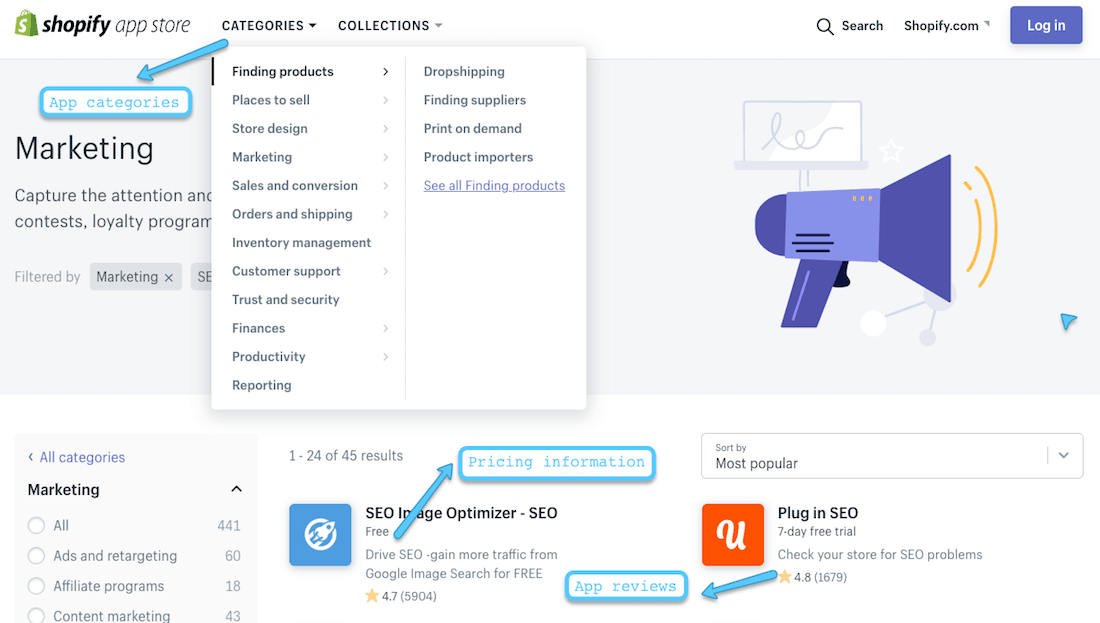 Fees for transactions
In addition to the payment processor fee, Shopify also levies a transaction fee if you don't use Shopify Payments (which isn't available everywhere) (e.g. Stripe or PayPal).
generating consistent content
Despite the fact that Shopify already has a blog and that you can make different kinds of pages (e.g. product landing pages). It can be difficult to get your non-e-commerce material to appear the way you want.
Using Shopify Is Simple

Don't be fooled; despite how user-friendly Shopify is, it's also a really potent tool. For instance, you may launch your internet business within a weekend (no joke). However, you might potentially take days or even weeks to create a unique solution that meets your demands.
Templates & Design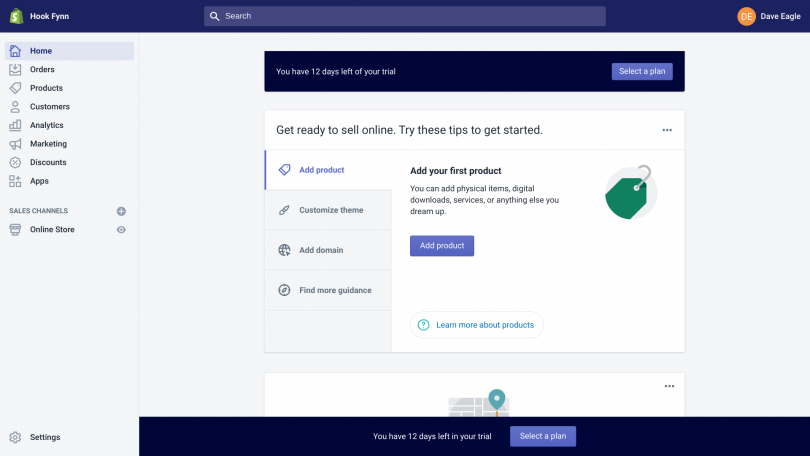 Shopify has plenty of layouts, and they often have a contemporary, businesslike appearance. Google particularly appreciates the fact that they are responsive, which ensures that they will appear fantastic on any device.
Unfortunately, they only provide a small number of free templates (about 10 with the still-available old version and four with the most recent Online Store 2.0 edition); I really wish they had a few more. It's interesting that the free Debut theme is used by about half of all Shopify stores.
Shopify ecommerce features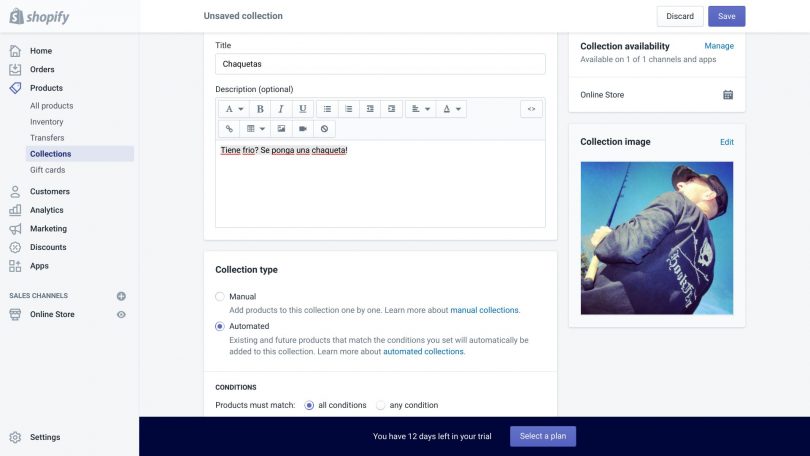 Manage and add goods
The Shopify interface makes adding products simple, or you may import your products using a CSV file, which is a great alternative for big online retailers.
Note: CSV files can be used to import and export different types of data, including customer lists, orders, and even reviews. There is also a drag-and-drop importing tool for Squarespace, Big Cartel, BigCommerce, Etsy, PrestaShop, and Big Cartel.
Shopify Categories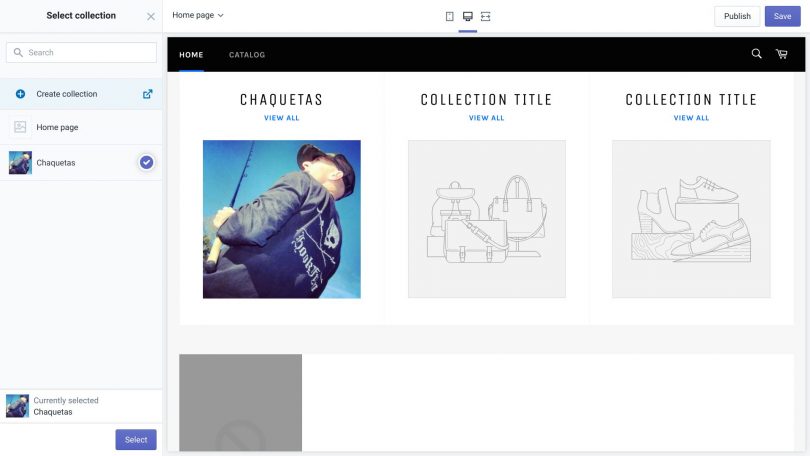 Products can be manually allocated categories (or collections, as Shopify refers to them) in order to organize them. If you offer pet food, for instance, you might have a collection for dogs, cats, or snakes.
After that, Shopify will automatically create a page for each collection that displays all the products that are included.
Note: At the moment, Shopify Payments are accessible in:
The Americas (the United States and Canada)
Europe (Austria, Belgium, Denmark, Germany, Ireland, Italy, Netherlands, Spain, Sweden)
United Kingdom
Asia (Hong Kong, Japan, Singapore)
New Zealand and Australia
There are, however, speculations that they intend to introduce this shortly in other nations.
Shipping with Shopify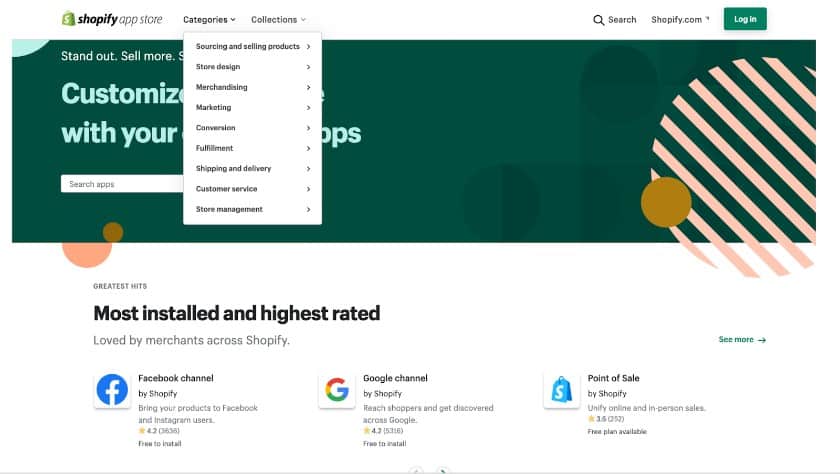 According to my experience, e-commerce logistics (shipping) can be complicated, so having a good system in place can help you save a ton of time and money.
Shopify excels in this area without a question. But first, let's quickly go over their shipping procedure.
Simple shipping rules can be set up from their backend for certain products, collections, or your entire business (e.g., flat fee, free shipping, nation or region-based prices).
Taxes & Shopify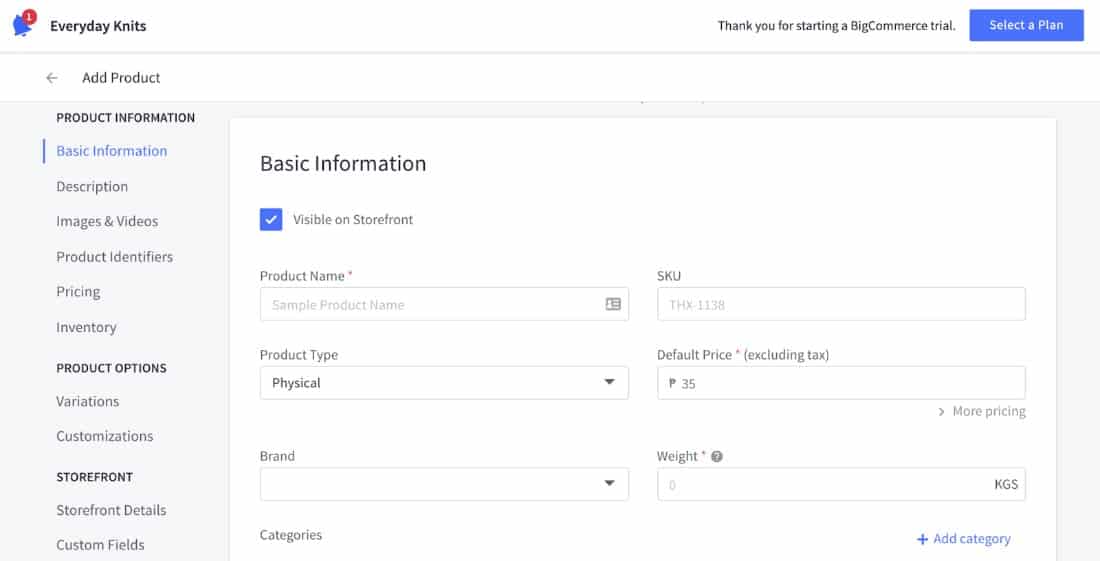 Because I struggle with numbers, I value online store products that make my life simpler, particularly when it comes to taxes, a subject that no one loves to talk about.
Although Shopify doesn't offer anything particularly amazing with taxes, I enjoy that it is simple to set up and function.
Shopify gives a few tips for you in this situation:
Sell your goods directly on Facebook thanks to Shopify, which will add a store section to your page.
By tagging your things, you can sell your goods on Instagram.
Shopify store owners that have a Pinterest business account can also sell on Pinterest.
Similar to this, you may link your Shopify store to online stores like Amazon and eBay.
List of Shopify Online Marketing features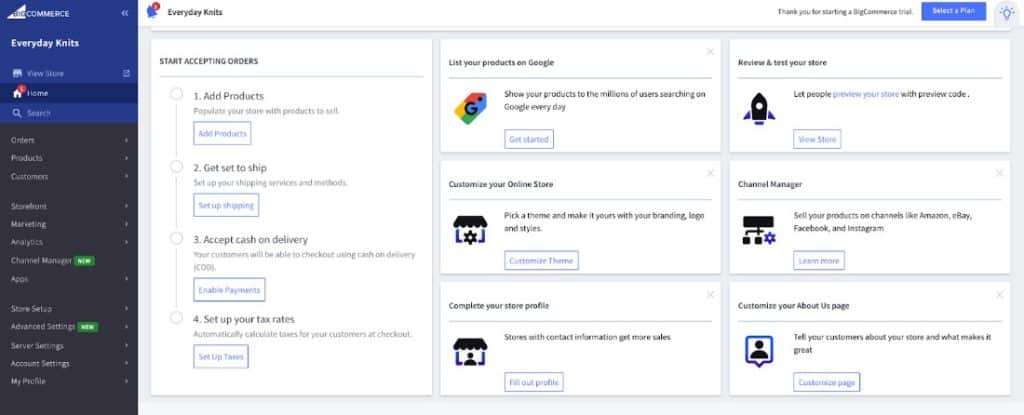 Shopify gives you a ton of features, just like any other store builder, to (attempt to) boost sales and benefit your company.
You can quickly add discount codes to your Shopify store. Since you may configure coupons for predetermined sums, percentages, free shipping, or even "buy one get one free" deals, they are incredibly adaptable.
Recovery of a forgotten cart
The average rate of abandoned carts in the realm of online shopping appears to be far above 60%. Sobering, isn't it, that 2 out of every 3 users won't actually complete their purchase?
For instance, provided you have access to the users' email addresses, you can configure Shopify to automatically send emails with a discount code to individuals who abandoned the checkout process.
With Shopify's PoS, do in-person sales.
Yes, I am aware that using Shopify is mostly for selling products and services online. However, business owners can still conduct in-person sales using Shopify.
Even if you are on the go, it is feasible to combine Shopify's PoS (point of sale) with your offline sales channel.
It will be fully linked with your Shopify backend, which means that your reporting, inventory control, prices, etc. will all be immediately synchronized.
Is Shopify SEO Effective?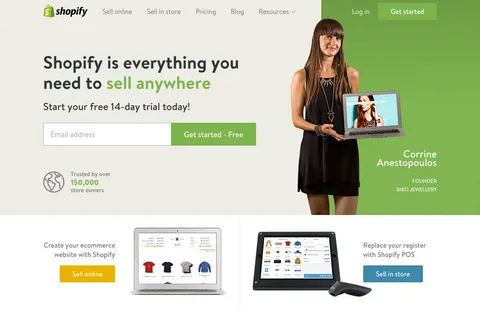 Every month, I receive dozens of SEO queries. And many of these are inquiries from consumers who want to know which website builder can help them "win" the top organic spots.
Permit me to state that rather than problems with Shopify (or other technologies), SEO ranking troubles are typically caused by subpar optimization efforts (such as poor content).
They have a blog, and I appreciate that:
It is completely connected to your online store.
It's simple to set tags.
There can be more than one author.
The SEO settings can be changed.
However, I'd like to see them do the following better:
The editor seems a little dated and doesn't have many features (e.g. galleries)
A blog's design may be more adaptable.
It lacks categories; therefore, you must use tags instead.
adding commenting tools like Disqus can be challenging
Lack of a related posts section
An enormous letdown for me is that products cannot be embedded in blog entries.
Note: You can install an app from the Shopify App Store to add some of these missing functionalities.
Reporting and Analytics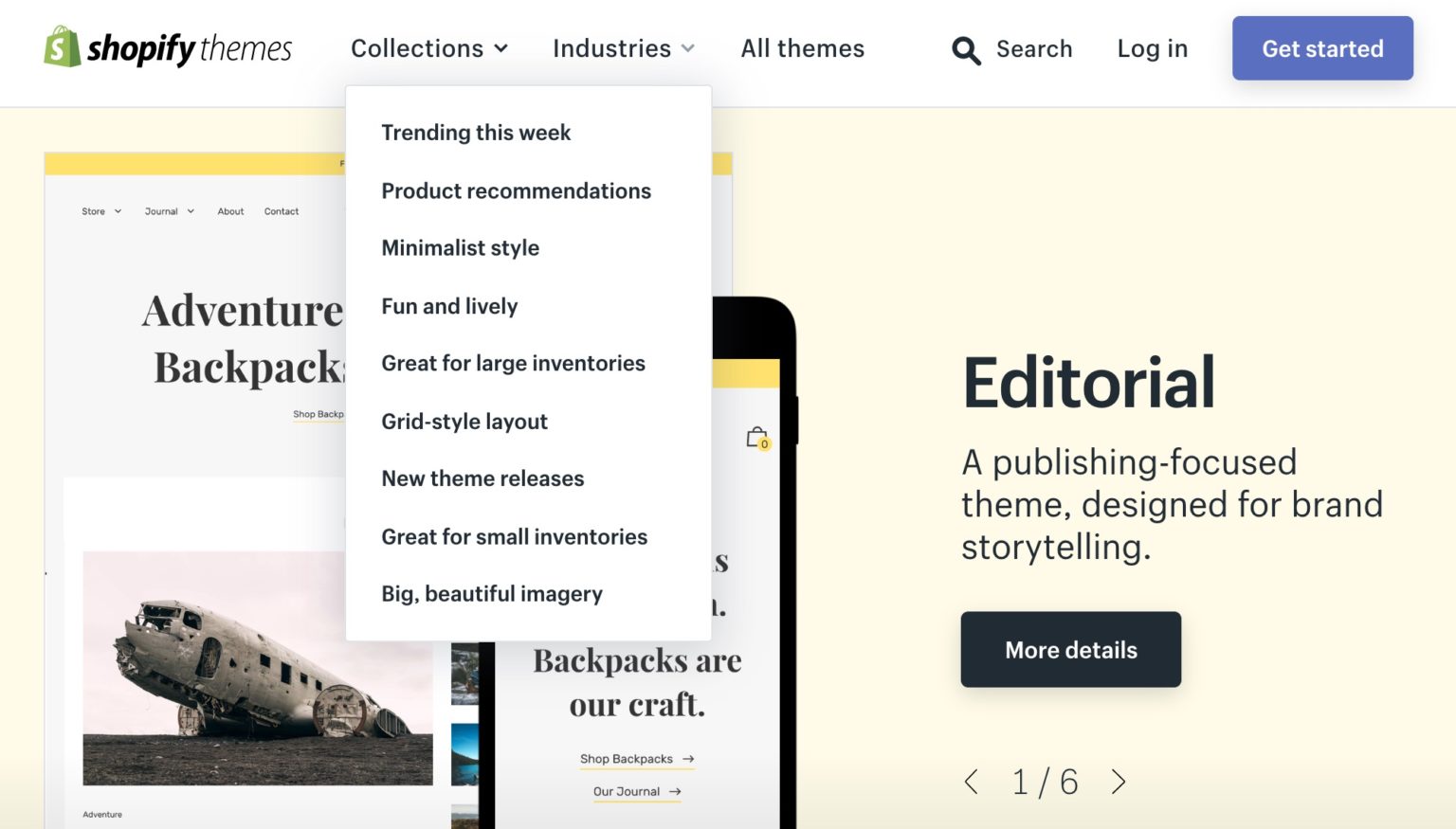 Depending on the plan you have, Shopify reports can be excellent, acceptable, or OK. I don't like this very much, and I think that everyone should have access to all the data, just like BigCommerce, a competitor of Shopify.
Shopify App Store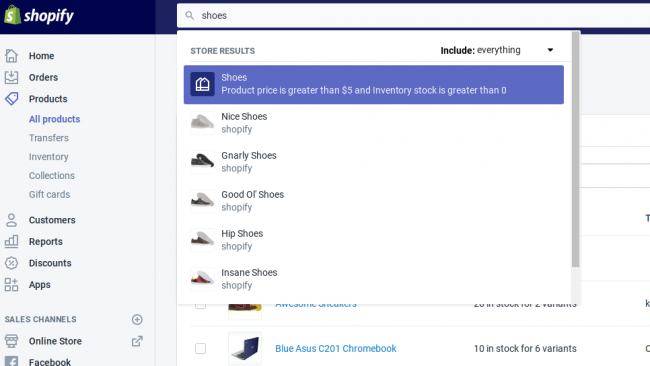 You may get extensions (which add more functionality) for your online store on the Shopify app market. Similar to the ones that can add to your smartphone, these exist.
There are other e-commerce platforms with their own versions of the Shopify App Store, including BigCommerce, Wix, and Weebly. The key distinction is that Shopify has an absurd number of apps, though. You name it, Shopify probably has it—from dropshipping connections to email marketing integrations.
Shopify Support & Experts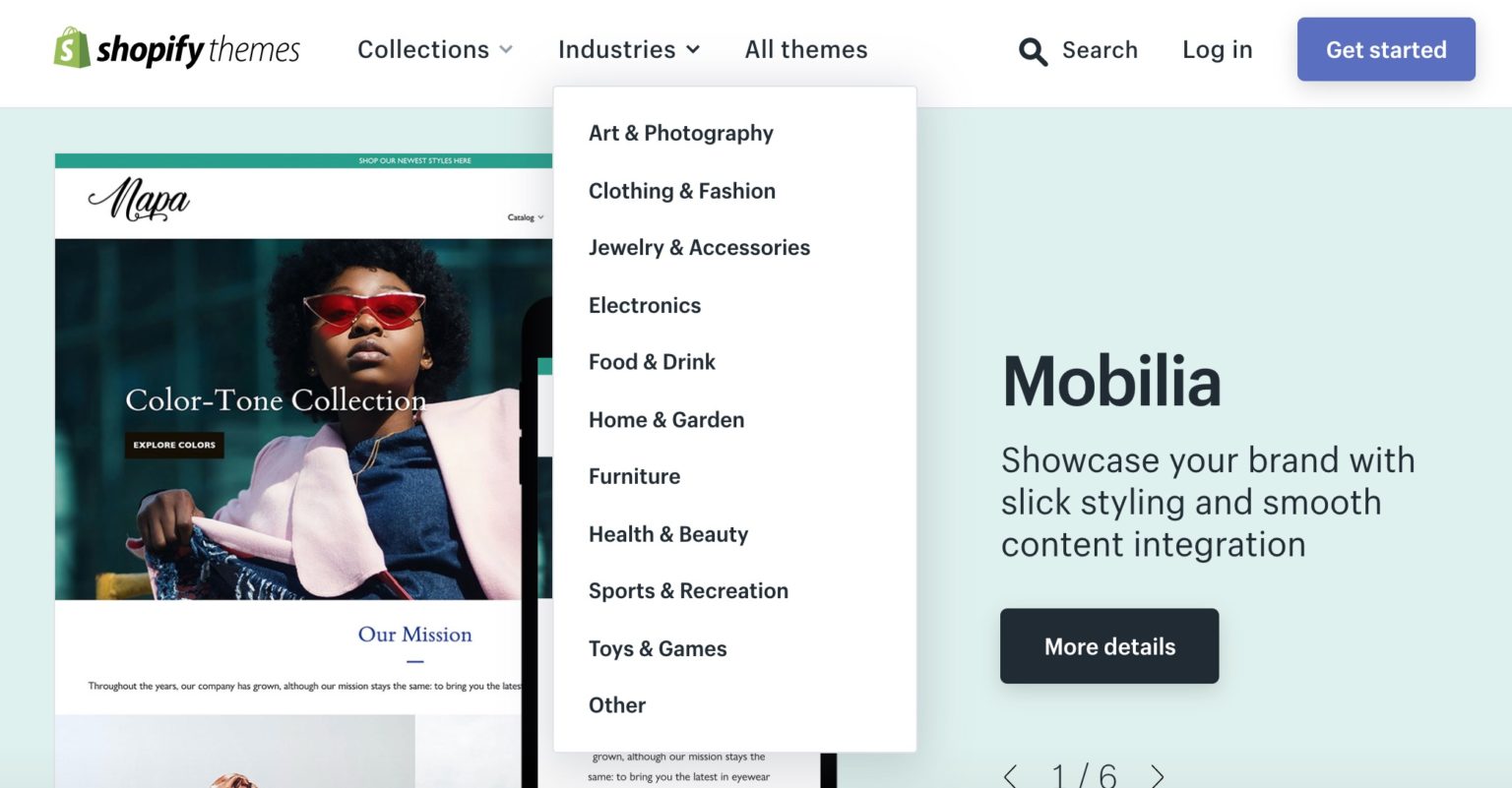 The Shopify 24-hour support team can be reached by phone, live chat, email, or other means. Your query will be answered by one of their Support Gurus; yes, it is their official title.
My interactions with Shopify support have been positive overall. They are (relatively) quick and accommodating. However, a lot will depend on your luck with the support representative and the sort of inquiry (for example, how technical it is).
Security and backups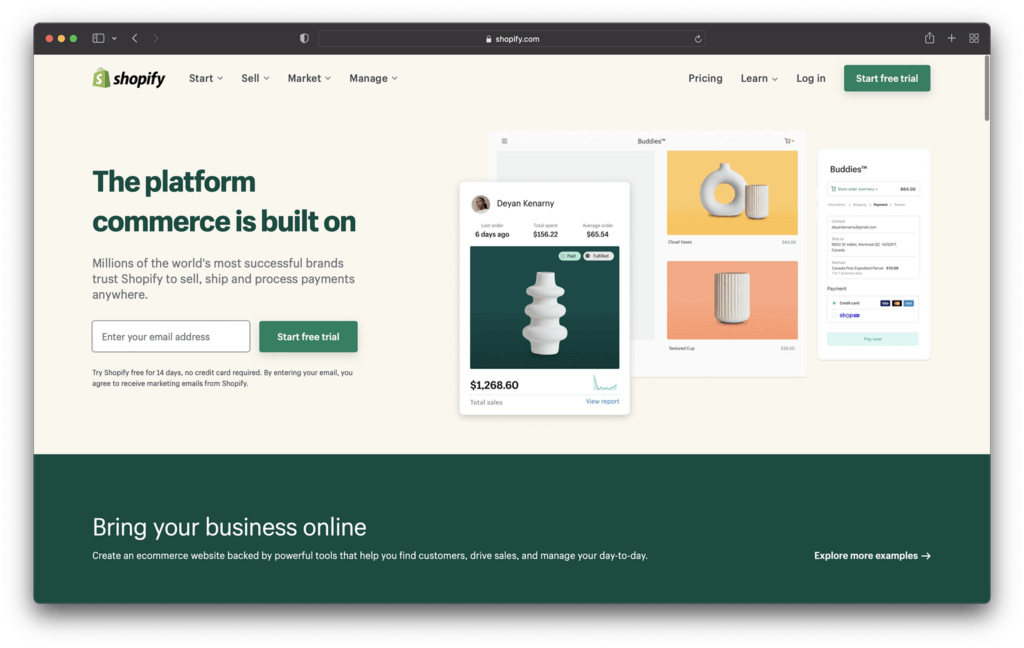 Being hacked is not enjoyable, and it may put your company under a lot of stress. So you already know how crucial it is to keep your store secure.
I appreciate that Shopify handles upgrades and security issues in the background, unlike WordPress and other CMSs. I've wasted a lot of time attempting to fix WordPress problems caused by incorrect plugin updates.
Shopify Review Conclusion
One of my favourite tools for building internet stores is Shopify.
It has a lot of amazing features and benefits, but there are also a few drawbacks you should think about before making a choice. Find out by continuing to read.
The positive aspects of Shopify
It is quite simple to manage orders, payments, shipping choices, and product addition.
Without any programming experience, their layouts (templates) can be altered significantly.
Shopify has a blog and other features, so it can assist you with content marketing as well. Nevertheless, with some restrictions.
Installing new templates and apps can change the appearance and functionality of your store in a matter of seconds.