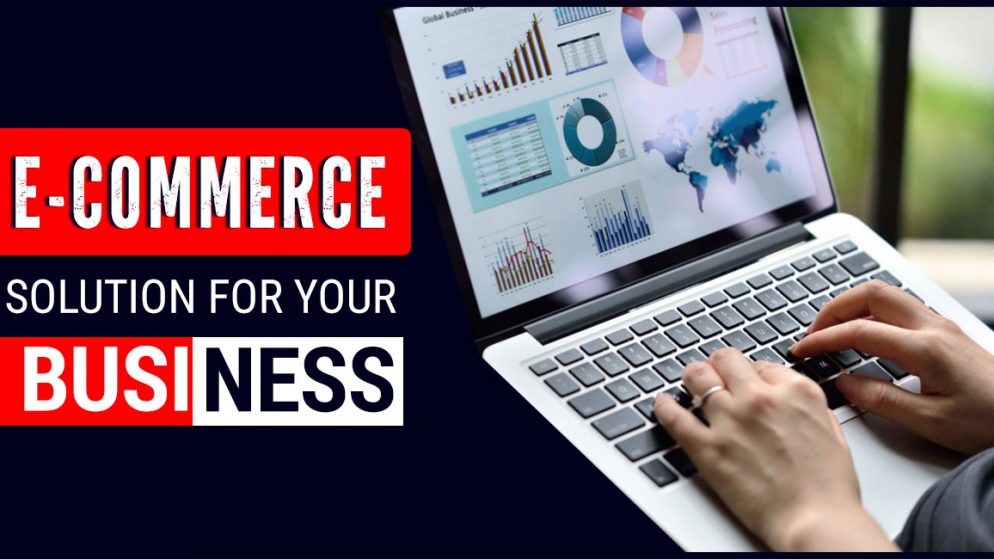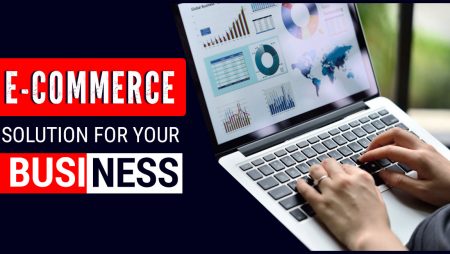 Heads up: Our content is reader-supported. This page includes affiliate links. If you click and purchase, I may receive a small commission at no extra cost to you.
If you are searching for an apt e-commerce platform then Shopify comes on the top of the list. It allows you to create a stunning online store to sell various products on different sales channels. It's quite a popular online store builder in the market with an incredibly user-friendly interface and productive features. For small businesses, it acts as a boon as it doesn't require much investment to get started. And, with so many enticing features such as the POS software app, it's the biggest advantage for multi-channel sellers.
When One Should Use Shopify?
With a score of 4.68 out of 5, Shopify outshined all other e-commerce store builders. It's easy, technology-driven, and helps users to create a full-fledged online store to sell on multiple channels.
However, it's always wise to know when to use Shopify. It's highly recommended for:
Businesses that want to make profits via online sales
Shopify is an incredibly user-friendly online store builder with amazing sales tools, and inventory management features to handle complex product management across different channels effortlessly.
For online stores willing to sell on social media
Shopify empowers social media sellers by offering amazing social media integration and tools. It has an exclusive collaboration with Instagram, Facebook, TikTok, etc for in-app purchases for users.
If you want to get into dropshipping business then Shopify helps you to connect to multiple drop shippers through plug-and-play choices right in the Shopify App Store.
If you want to sell products on multiple channels online as well as offline then Shopify is meant for you. It also offers a POS system that works amazingly for omnichannel sales such as buying from the online store and picking up from in-store.
When Shopify Is Not Meant For You?
If you have a physical store and looking for an online ordering solution. It's better to pick Square Online

If you are running a restaurant and looking for an online food ordering solution. You can go with Toast which is the best all-round POS system
If you are willing to save transaction fees in your big e-commerce business with a good volume of sales. You can go with BigCommerce to get affordable payment processing rates.
If selling is not your priority while running a small business website. PrestaShop is better than Shopify in this scenario.
Shopify Overview
PROS
User-friendly interface
Highly scalable
Round-the-clock support
Incredible reporting and analytics tools
Access to a good number of features and third-party integrations
CONS
It takes $29 per month to run an e-commerce store
Low-stock alert is available only in the premium plan
The shipping calculator is available only in the yearly plan
Third-party apps are quite costly
Shopify Store Examples
Here are the popular online stores that are using Shopify. Let's take a look
Package Free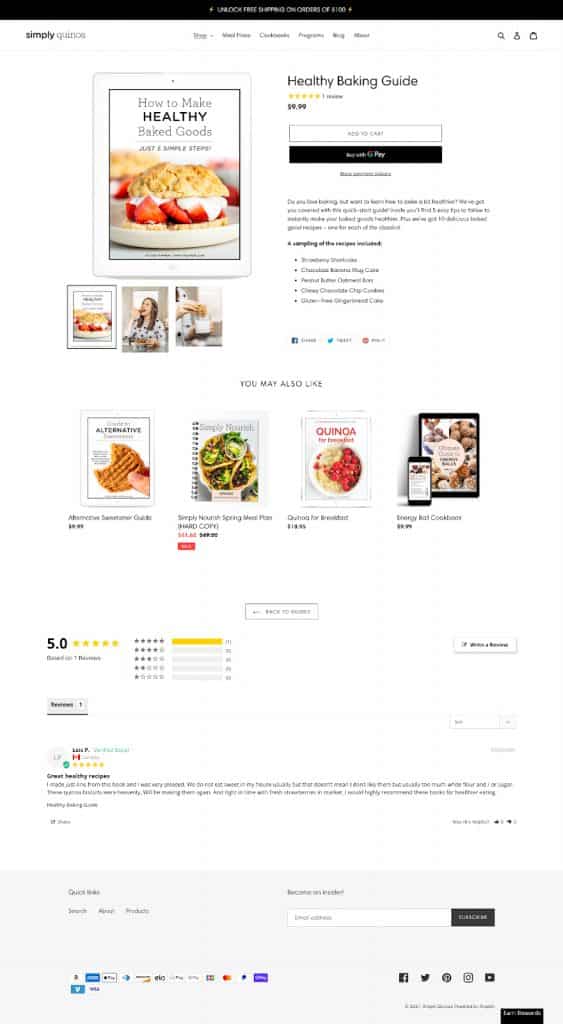 Shop Now Shopify
It is a popular online store that sells beauty and household products without any packaging in order to keep customers away from creating waste. Most of it's product pages use social media buttons, product reviews, and product variants.
Allbirds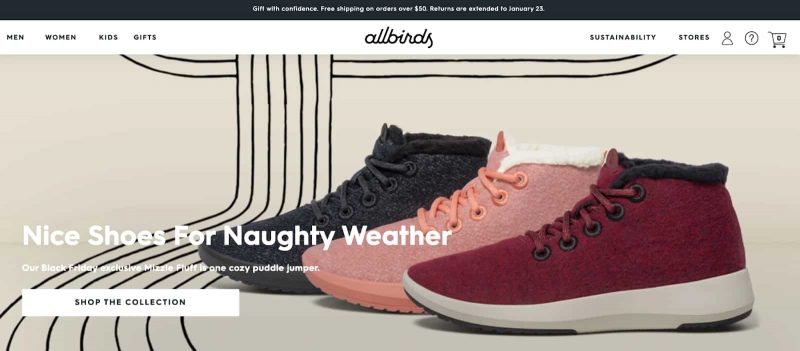 Shop Now Shopify
It is a prominent footwear brand that uses natural materials such as wool and recycled cardboard to design footwear and packaging. The brand also uses Shopify to sell products on it's Facebook page.
Shopify Pricing
Shopify pricing plans come in four tiers, with all plans providing unlimited and free website bandwidth and a "Buy Button" that you can add to your social media channels. All subscriptions also come with the following features:
Unlimited products
Sell in 133 currencies
Shopify POS
Gift cards
Online sales channels
Fraud analysis (when using Shopify Payments)
Manual order creation
Discount codes (i.e., welcome codes for new customers or exclusive discounts to your social media followers)
Customer support (24/7 live chat and phone support in English; 24/7 email support in multiple languages)
Shopify Pricing & Plans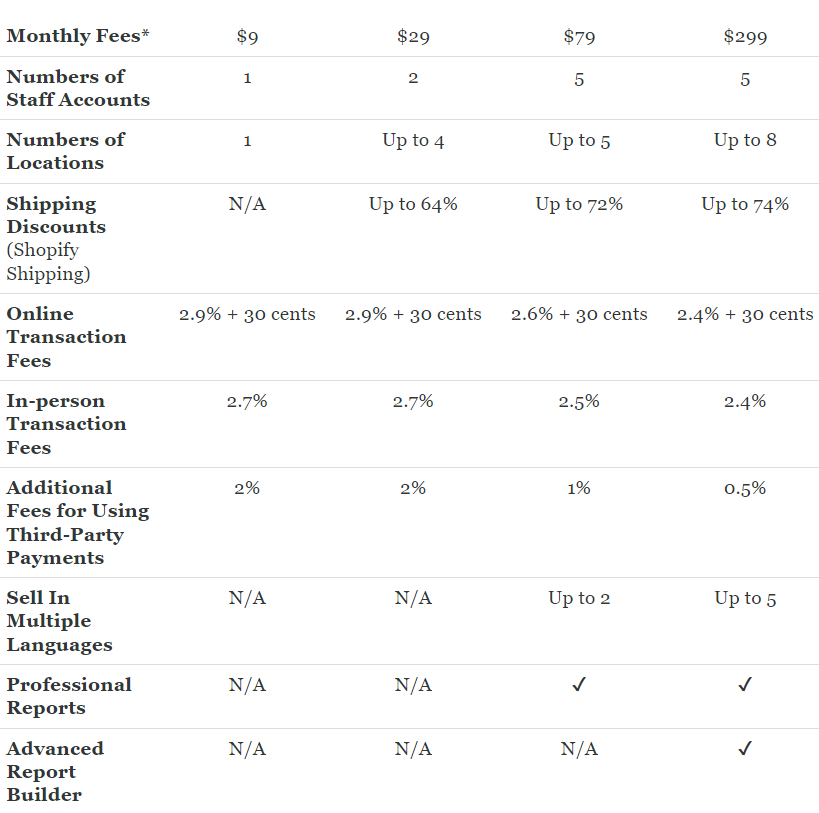 Shop Now Shopify
Shopify offers four plans, including
–              Shopify Lite: It's a basic plan that offers a product catalog, Facebook mobile integration, acceptance of invoices, and online payments. It costs $9 per month
–              Basic Shopify: It helps you to create a blog or online store, do the marketing for your store, do blogging, and sell on social media channels. It costs $29 per month
–              Shopify: This plan includes all the features of the basic plan along with some advanced features such as cart recovery, reporting capabilities, gift cards, etc. It costs $79 per month.
–              Advanced Shopify: It includes all the basic and Shopify plan features. Along with that, it is designed for big online stores that have a high volume of sales. It has many advanced features such as real-time shipping rates, customized reporting, etc. It costs $299 per month.
Features of Shopify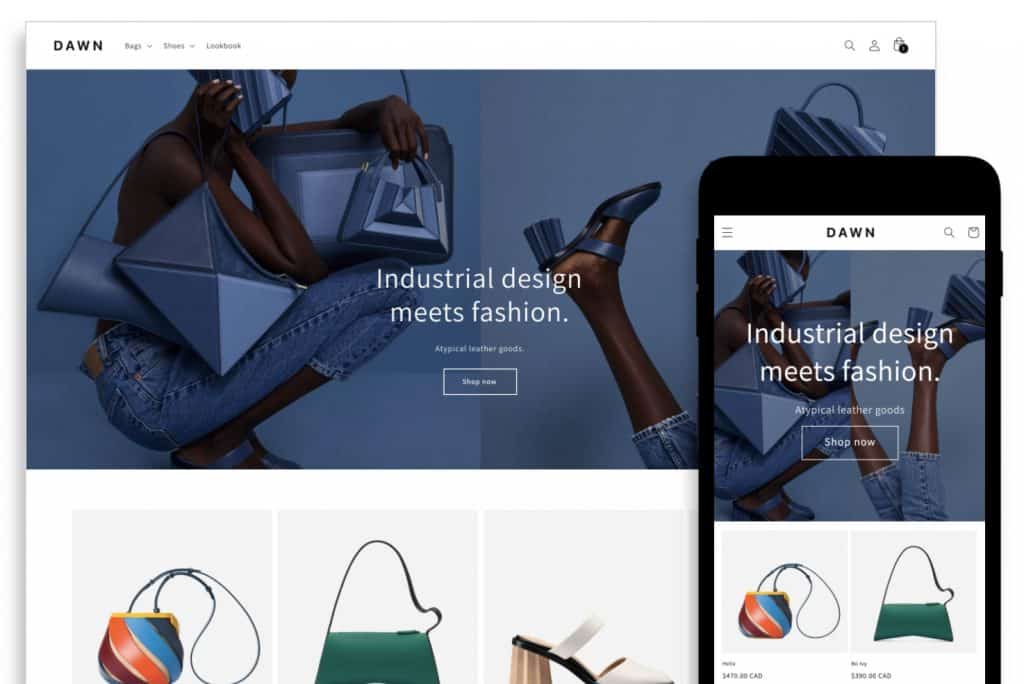 Shop Now Shopify
Shopify comes with a free trial of 14 days. Once you signup you will get a step-by-step guide to creating your store. However, there are impressive features of Shopify that one must know.
It offers over 10 free themes along with a dozen paid themes. It also comes with complete blogging and a CMS platform to help you set up a store with relevant web pages such as contact, about, and blog pages.
Shopify has an in-house payment processing solution that helps you to take payments right after setting up an account without any third-party integration. One can also pick third-party apps, Shopify Payments, etc.
Adding different products in the store is quite hassle-free. Shopify comes with an exclusive Products option from which one can view, modify, and set actions to manage the inventory. One can easily sell and manage a good number of products on Shopify.
It helps you to set up three different methods to deliver the products, including local delivery, shipping, and local pickup. The shipping rules can also be set easily without facing any problems. However, live shipping rates for shipping carriers are available only in premium plans.
It's mobile app is quite intuitive and user-friendly. It helps you to capture payments, manage inventory, fulfill orders, call customers, email, etc. Online stores can also use the app to monitor sales and take a look at reports.
Final Thoughts
If you want to start your online store easily then Shopify is the best e-commerce store, builder. It's mobile-friendly, convenient, hassle-free, and feature-loaded. Once you are comfortable using it, you can easily move to it's higher plans to get advanced features and capabilities.