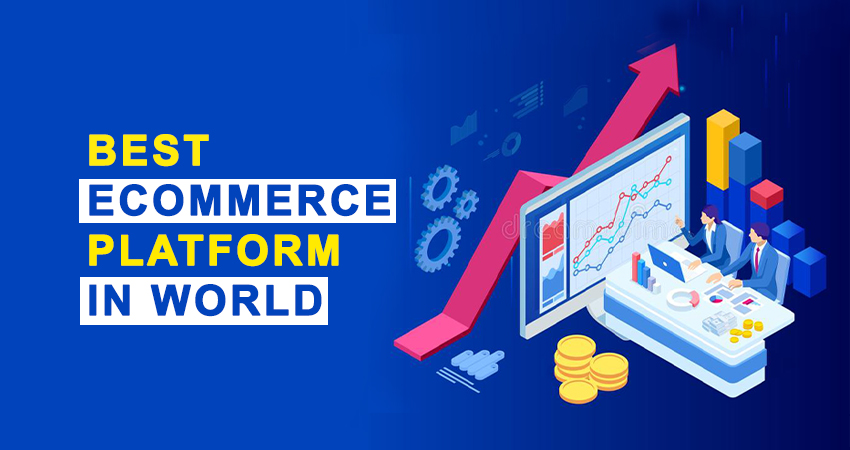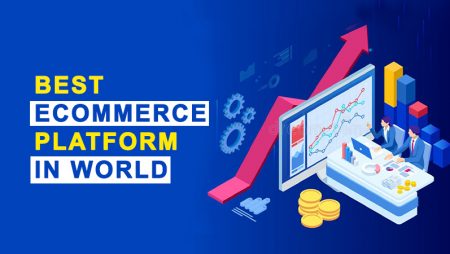 About Shopify Review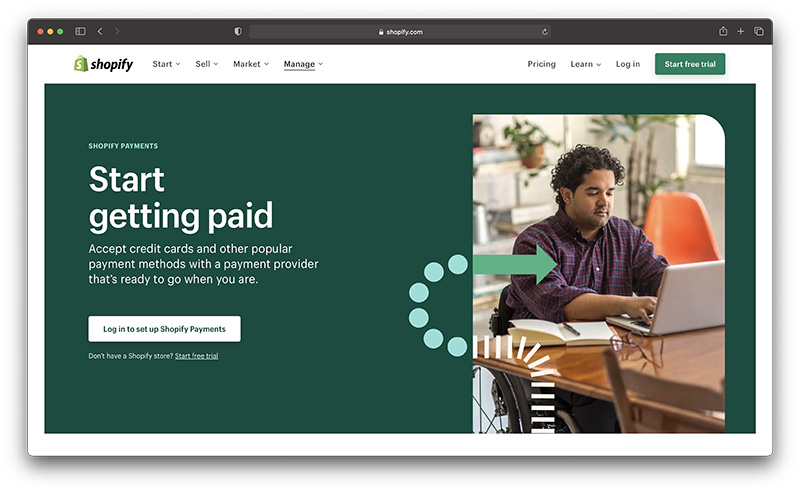 Shopify is one of the most popular ecommerce platforms on the web, and also one that's the easiest to use while giving you all the features you might ever need.
As soon as you sign up, you'll get access to the full toolset required to build and then manage an ecommerce website. Shopify lets you customize your design, create a product catalog, set prices, payment methods, taxes, and then even add extra features via installable extensions.
With Shopify, you can sell pretty much anything you wish – physical products / shippable goods, digital products, services, and you can also establish a dropshipping operation.
What are the Pros of Shopify?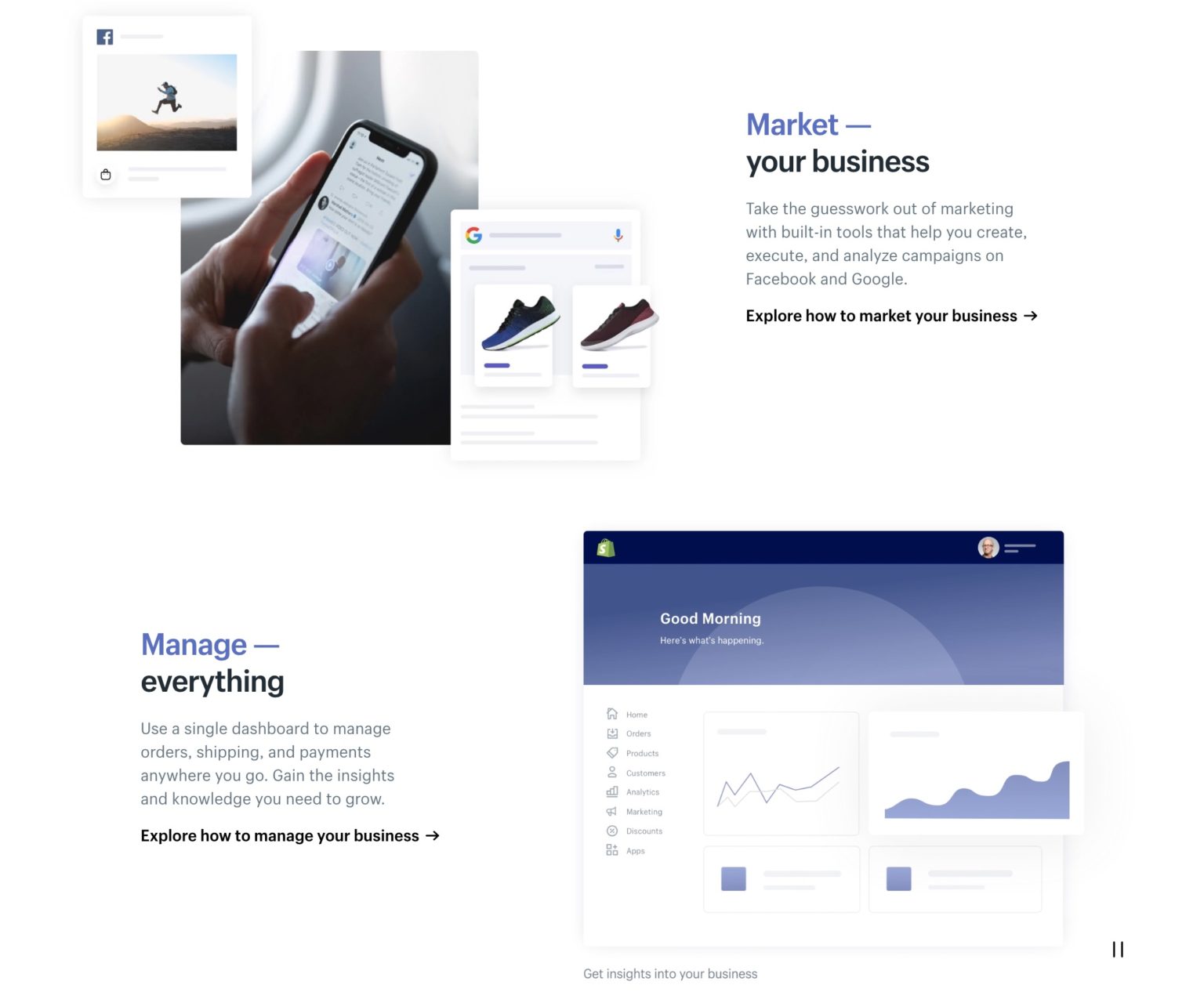 Shopify is very easy to use and doesn't require any technical skills from the user.
Shopify is ready for anything you might throw at it. You can sell shippable goods, digital products, services, anything.
Shopify gives you a great selection of store designs. They all look modern, beautiful, and are optimized to maximize sales.
If all you want to do is sell products on social media, like Facebook, Instagram, or Pinterest, then you can do that with the cheap Shopify Lite plan at $9 / month.
You can sell your products via multiple channels, not just through the online store. Shopify even lets you integrate their system into your existing brick-and-mortar storefront.
Shopify is fully hosted. You don't need to worry about any server-related issues or any maintenance at all.
There's 24/7 customer support.
Shopify gives you mobile apps for iOS and Android – so you can manage your store on the go.
No transaction fees if you use Shopify Payments – Shopify's own payment processing module.
There are more than 2000 apps and plugins available in the Shopify App Store. This means that you'll be able to integrate your Shopify store with countless third-party services and also add new functionality at the click of a button.
Shopify scales very well, which means that no matter the size of your store, Shopify will be able to handle it.
Great inventory keeping module if you happen to be selling shippable goods.
There's a 14-day free trial.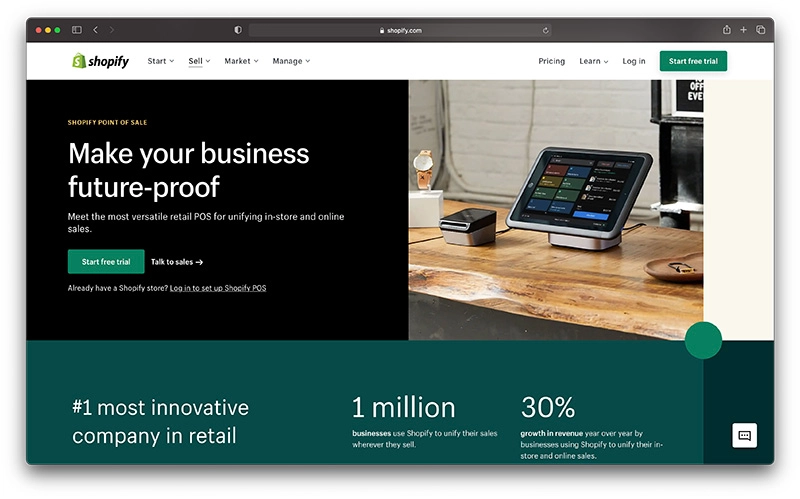 What are the Cons of Shopify?
If you want for your customers to be able to leave reviews and ratings of your products, those features are extra paid via extensions.
You're not exactly in full control of your store. Your store is hosted on servers that are owned by Shopify. This
means that if, at any point in time, they decide to take your store down, they can. Likely not going to happen if
you don't break any of the license agreements.
Professional reporting only available on higher-tier Shopify plans.
There are additional payment processing fees above the standard credit card processing rates if you're not
using Shopify's own payments module.
The blogging module, even though it is there, doesn't have the most friendly user interface, and you might find
it challenging to create good-looking blog content on a regular basis.
Why Choose Shopify? How Does Shopify Work?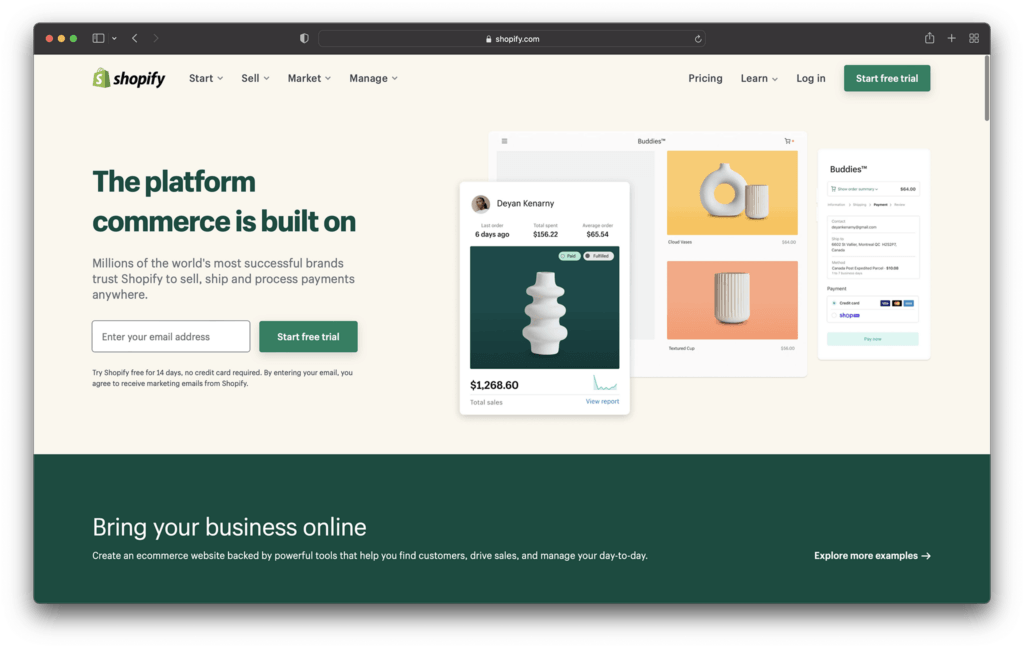 Shopify was founded in 2006 by Tobias Lütke (CEO of the Year in Canada), Scott Lake and Daniel Weinand.
Since the launch, the platform has quickly grown from a small player to one of (if not the) leading ecommerce solutions alongside BigCommerce, Volusion, Magento or WooCommerce.
The company is currently powering more than 1,750,000 online retailers (October 2021).
Clearly, there has to be a reason why Shopify has grown to be this popular and held its position in the market for more than a decade.
Perhaps its main advantage is that Shopify offers a great balance between ease of use and functionality.
On the one hand, Shopify is incredibly friendly even for beginner users who haven't operated an ecommerce store before. And on the other, it delivers all the features that a business owner might need. Plus, you don't have to take a web development or coding class.
That being said, more advanced users gain access to the CSS and HTML files, and can upgrade their Shopify plan to get more robust features as their store grows.
Overall, it's a beautifully constructed ecommerce platform with plenty of themes that look modern and stylish but also simple and minimal if that's what you're looking for.
If you're curious, some of the more notable brands using Shopify include: General Electric, Amnesty International, Tesla Motors, Encyclopedia Britannica, Foo Fighters, GitHub, and many, many, many more.
Shopify Pricing Explained

Shopify pricing can be a bit confusing at first.
The main thing to know is that there are two components that add up to your final Shopify bill:
The fee on the Shopify system itself.
Payment processing fees that are a percentage of your revenue.
To make this clearer, we've put together a Shopify fees calculator, which you can use to work out how much you
will be spending each month exactly – based on your revenue
Shopify Review: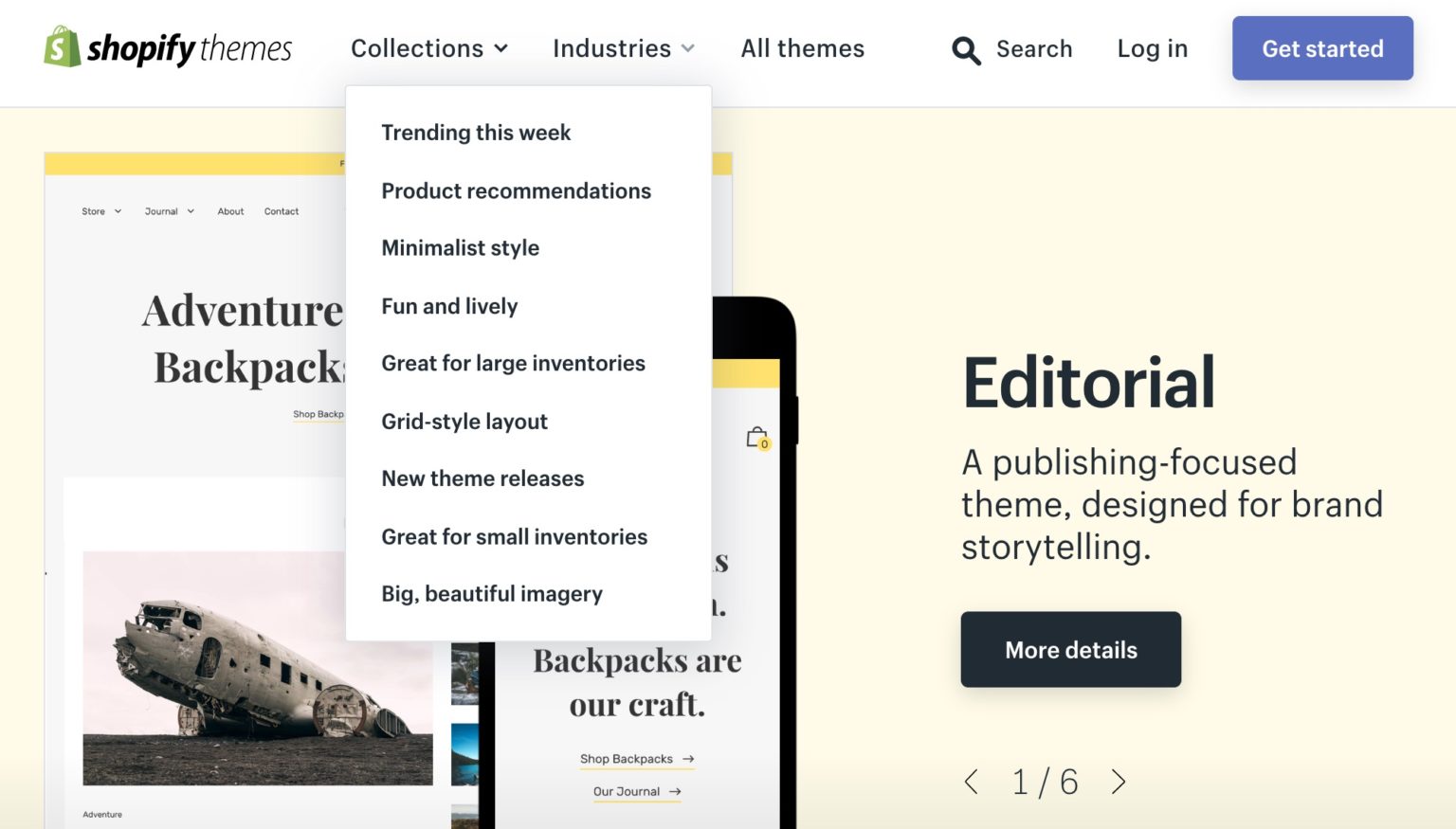 General Shopify Features Available in All Plans
I have tested quite a few ecommerce platforms in the past, and I must admit, Shopify has the most thought-out feature set I have encountered. Almost everything you need to run your own online store is taken care of by a distinct feature.
Let's first discuss the general features that come with all Shopify plans, and then get into detail on which unique features you get with each pricing plan.
What are Shopify's Most Important Features?
If you spend a lot of time browsing through Shopify reviews or checking out the highest-ranked CRM and website builders online, you'll notice that Shopify has a lot of features to offer.
The question is, what are the most important ones you should be paying attention to?
We've scoured through many Shopify reviews from leading companies online, and tested the software ourselves to come up with this list of the most crucial components on Shopify:
Abandoned cart recovery: The average cart abandonment rate online today is around 68.81%. This means that about 7 of every 10 customers leave your store without buying anything. Fortunately, Shopify offers automated email triggers and other tools to help with abandoned cart recovery.
Automated shipping calculation: Shipping products to customers all around the world? Don't worry about calculating those complicated shipping fees – just let Shopify do the hard work for you! The real-time carrier shipping service calculates the exact cost of shipping for specific products based on their weight and the customer's location.
Shopify POS: You can take payments for your Shopify store either online, or offline, thanks to Shopify's point of sale systems. Read our Shopify POS review for more info.
Customer profiles: Ensure that you always have the best information about your target audience with custom user profiles. This is excellent for when you want to segment your marketing and sales campaigns.
Easy discount codes: Sales and discounts can help to boost revenue.
Shopify provides a fantastic "Bulk discounts" solution that allows you to generate discount codes for free shipping, percentages, and dollar amounts.
Social media integration: If you've got a big social following, you can recreate your Shopify ecommerce website on Facebook through the "shop" tab. Allow people to buy from you directly without having to go to your site.
Let Shopify Fulfillment Services help: Shopify offers dropshipping solutions so you can avoid the time-consuming aspects of running a store, like shipping, packaging, and handling.
Shopify Experts: As we've mentioned elsewhere in our Shopify review, you can access Experts for additional guidance and support in design, programming, marketing, and more. This ensures you always get the most out of your online store.
The Main Advantage of the Shopify Features
It's this:
It doesn't matter if you are planning to run your store fully online or from a brick and mortar setting, there is something for everyone.
The reason Shopify manages to achieve such a strong feature set is that they either have a tool built-in, or let you install it through an app.
The company has one of the most complete dashboards or control panels I have seen. All tasks, from processing orders to managing inventory, can be done in an easy to grasp manner.
The platform also provides an interface called Shopify Partners, where developers can play around with new websites without having to open up free trials every time. It's like a sandbox interface.
You can install new themes, customize full websites and seamlessly transition from a Shopify Partners website to a launched site. Not only that, but you gain a commission for every client you bring on board with Shopify.
Moving forward, the reports in Shopify are my favorite out of all the ecommerce platforms. They're organized, clean and simple, with options like looking at sales by billing address, sales by traffic referrer and gross sales by product title.
If you are looking to sell your products in an actual retail setting, then you can opt for the Shopify POS. This includes everything you need to sell your products offline, both on the software and hardware side. The software includes an iPad app, which makes selling your products in a retail setting much easier.
With the app, you can use the credit card reader to swipe the customer's card right on the spot. You can even purchase additional hardware from the company such as a cash register, a receipt printer and a barcode scanner.
Also, Shopify offers a mobile app with which users can: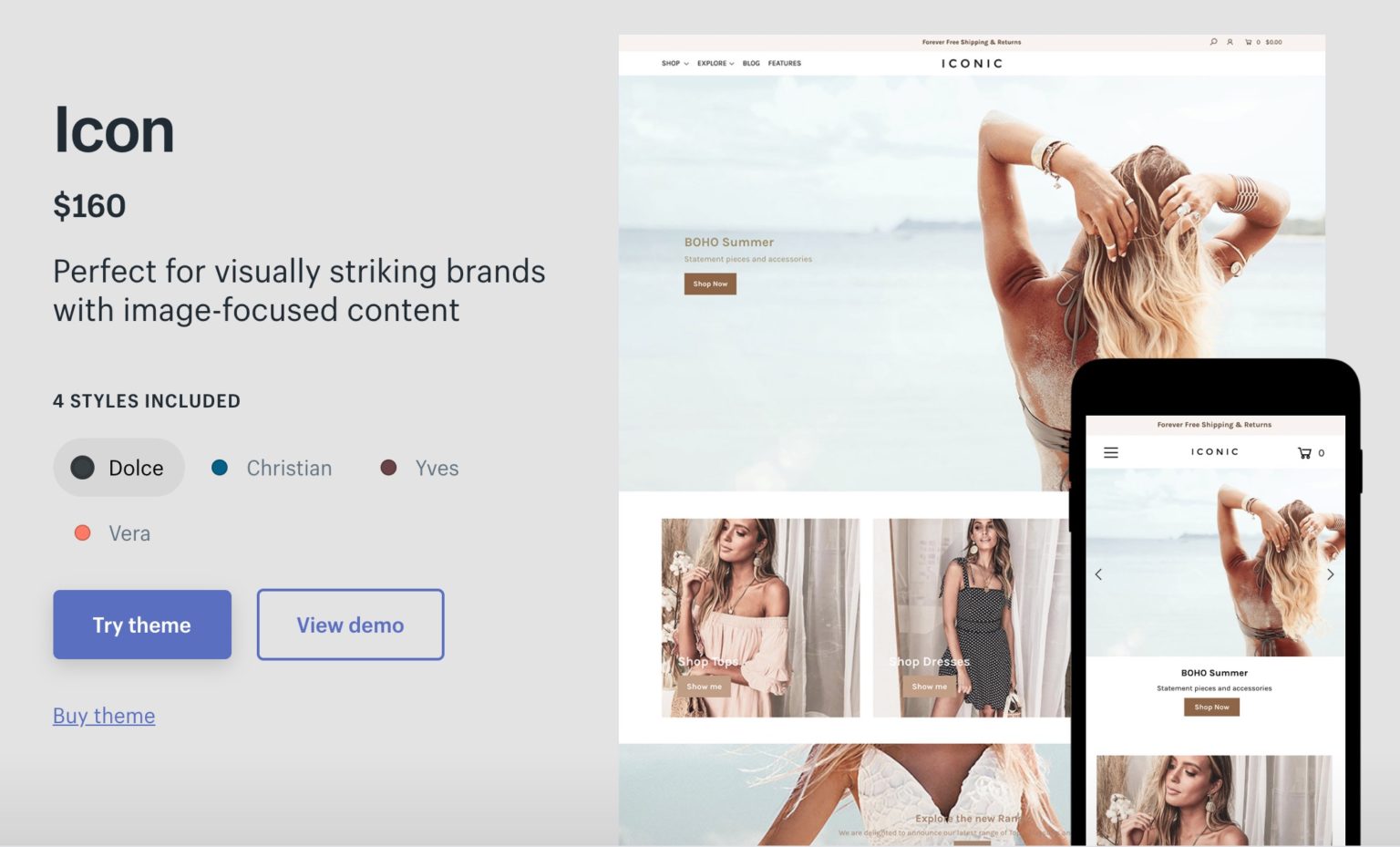 respond to chargeback disputes directly in-app
review all inventory changes made to their products in the last 30 days
fulfill items
Shopify also offers one of the biggest App Stores out of all the ecommerce solutions; they provide hundreds of free and paid apps that will enhance your store (most paid apps will ask you to pay a monthly fee). These have been divided into different categories such as marketing, sales, social media, shipping and customer service.
Thanks to their formidable content management system (CMS) you can create additional pages, as well as pages through which your clients can easily contact you.
Furthermore, Shopify makes running your own blog super easy, since everything is handled from a single dashboard.
Keep in mind that the entire Shopify feature-set is hard to walk through in a single section, but it's worth mentioning that each of the Shopify themes available in their theme store, is responsive with mobile-ready checkouts.
The responsive checkout means that your site automatically adapts to the size of the customer's screen, whether it be through a tablet or smartphone. Along with direct Facebook and Pinterest integration, gift cards, discount codes and a decent customer profile, the company has pretty much perfected the built-in features.
In general, if you need a feature that's only in the app store, you can always test it out, and move onto another option if it's not working out on your website.
Shopify Review: Inventory Management Features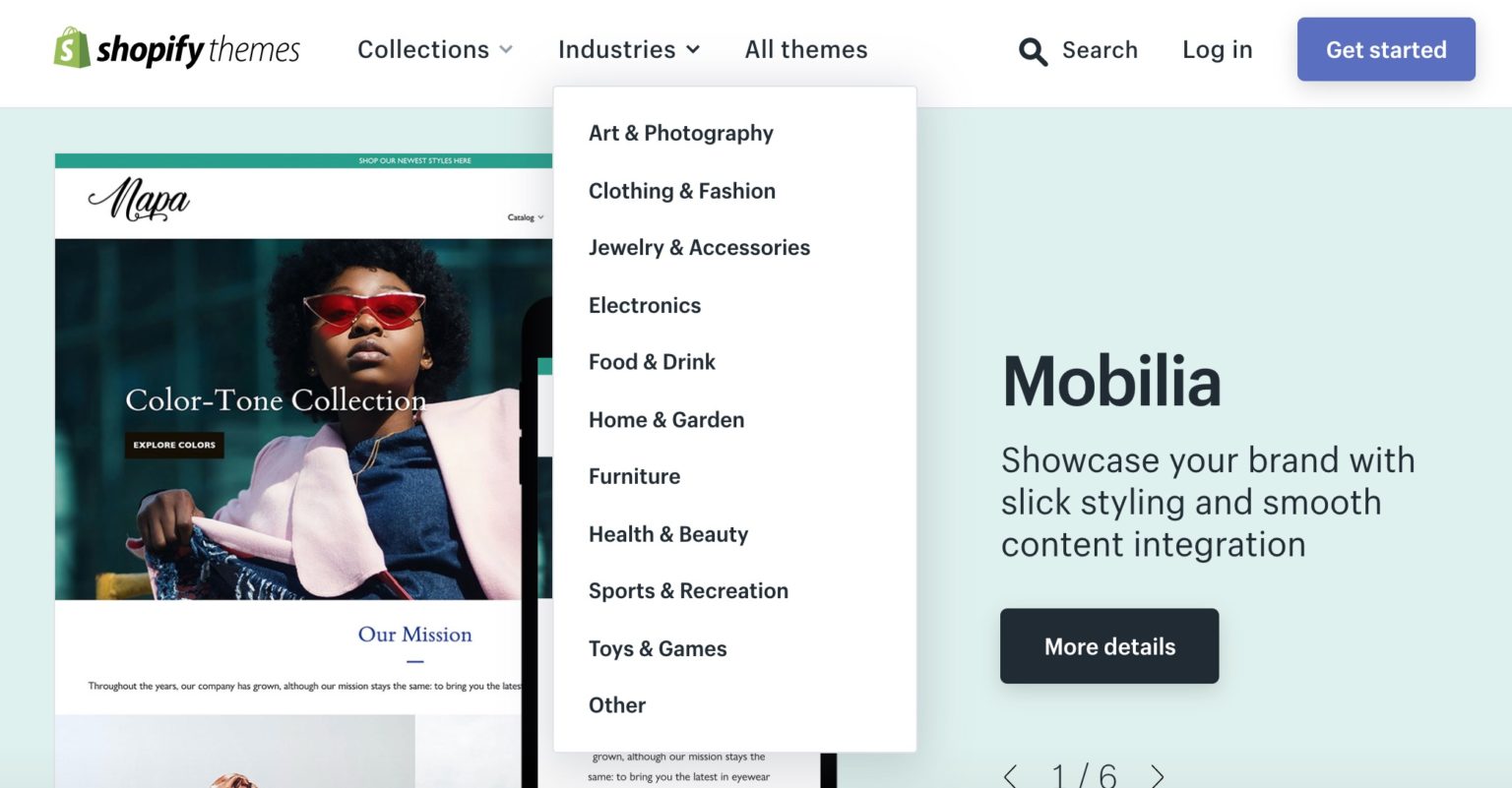 Inventory management is an important part of running your store, and Shopify has you covered in this area too. Once you are ready to add inventory to your store then all you need to do is press the Products tab in the sidebar on the dashboard. You will then automatically be taken to the following page:
As you can see in the image above, everything from product title to description and price is customizable. In addition, you can give each product a distinct SKU, as well as a barcode.
Transfers, Inventory, Collections and Gift Cards are seen as tabs in this area as well. I like the Inventory tab because it features all of the items in your store, all organized into a clean and manageable list. The product page also offers several options for things like SEO, shipping and the imagery that users are going to see when landing on this product page.
Shopify Review: SEO and Marketing Features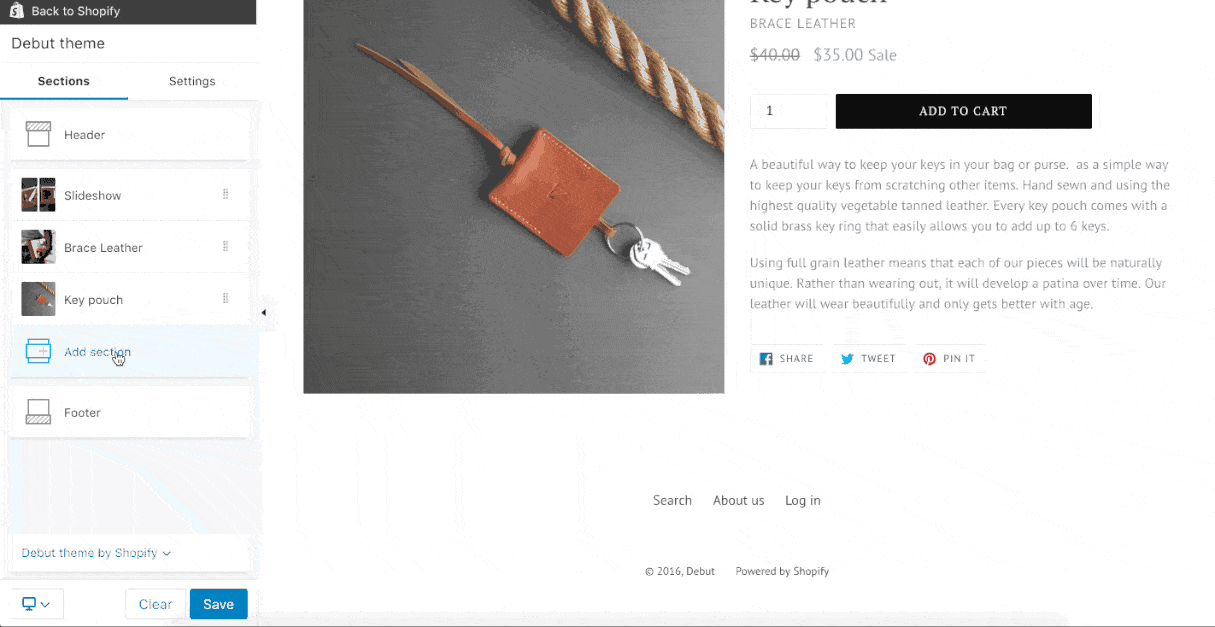 If you have an amazing store but your customers are unable to find it, then chances are you will be very disappointed with the sales figures. Shopify offers great features for both SEO and Marketing. Thanks to the built-in Search Engine Optimization (SEO) features, your site will easily be found on all major search engines such as Google, Bing, and Yahoo.
What's cool is that even though the SEO settings are automated, you can go to each product page and customize your own target keywords, URLs and more.
If you really want to customize your store further, the interface offers customizable header, title, and meta tags. Also, the URLs are all SEO-friendly. Shopify has partnered with Google in order to occasionally give you advertising money for a new AdWords account, too. I certainly wouldn't base my decision on which ecommerce platform gives me money to advertise on Google, but I guess it's a nice bonus.
To help boost your marketing, Shopify created a discount code coupon generator to promote your products on different social networks.
Along with selling options on Twitter, Facebook, and Pinterest, your marketing game is in good hands with Shopify. Shopify has also introduced product tagging on Instagram, which allows you to link directly to your product page.
Finally, the email collection form is pretty simple. It certainly does the job and integrates with the major email options, but many ecommerce stores tend to look towards the app store to find a more suitable add-on.
Shopify Payments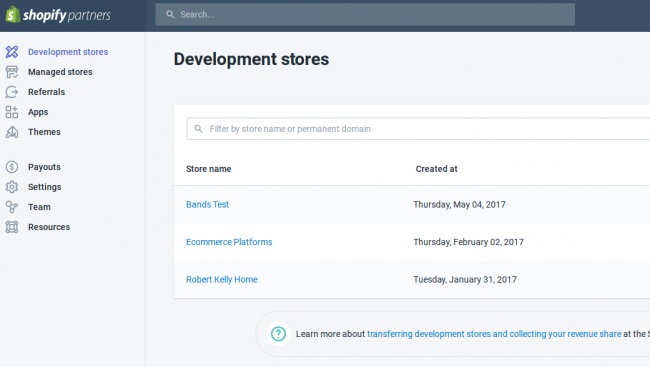 Traditionally if you wanted to accept payments, you would have to use a third-party payments processor like Stripe, PayPal, or others that would charge a certain fee per transaction. Shopify has created their own payment processor called Shopify Payments (Powered by Stripe). If you decide to sign up for this program then all transaction fees will be lifted.
We covered credit card fees in the pricing area earlier, but it's worth noting that you do have the option to integrate with over 70 different payment gateways. These include accepting payments from credit cards, Google Checkout, PayPal, and many more.
The gateways all come with their own transaction fees. Since these can get a little confusing, I strongly recommend that you familiarize yourself with them before signing up, as you might otherwise be surprised at just how much you'll have to pay.
In short, Shopify has one of the biggest lists of supported payment gateways out there. This doesn't mean you'll use them all, but it opens up more opportunity for people from all over the world. It also gives you a chance to research which of the payment gateways are going to work for your particular business.
There are a number of reasons why people choose Shopify Payments, however, it does have setbacks as well. Below, we explore them a bit more:
Shopify vs the General Data Protection Regulation (GDPR)
In May 2018, GDPR took effect and brought in new regulations in regards to how companies need to handle personal information of their European customers.
This regulation has made things really problematic for many businesses across the globe. (1) The rules were not that clear, and (2) the fines were extreme – even up to €20 million or 4% of the annual worldwide turnover. For most businesses, a penalty like that means bankruptcy.
Shopify, though, really came in ready and did some fantastic work to protect their users and customers. In short, at this point, all business running on Shopify have the tools required to make their operation comply with the regulations.
Specifically, here's what Shopify put into place: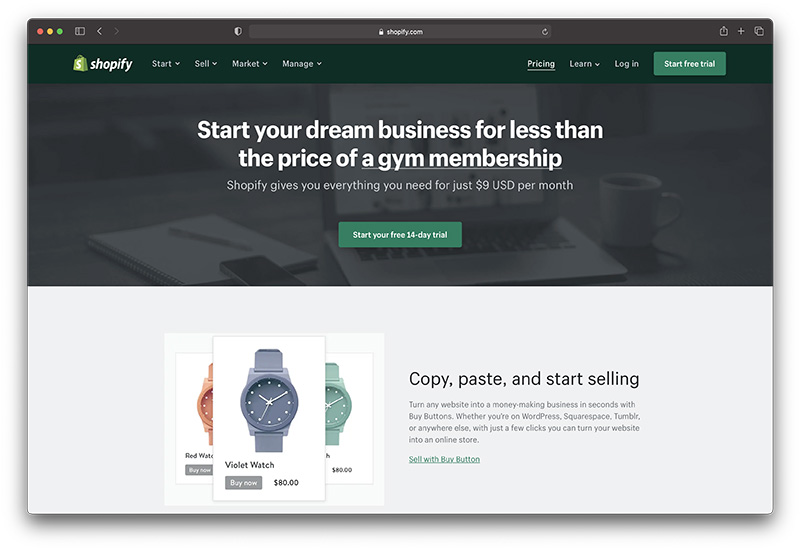 nclude a data protection addendum, which explains how Shopify handles your European customers' information
Shopify updated their privacy policy to clearly state what rights individuals have under the act and how data is being processed
Information has been modified in regards to how cookies are stored on your storefront
Created a free privacy policy generator which you can add to your store
Changed the marketing opt-in which allows you to have it as unchecked for your Shopify store
Produced a 16-page white-paper on how Shopify will approach the legal requirements
The app store interface has also been updated so that it shows what specific customer information is being kept by the individual apps that you have installed in your store.
(Shopify recommends that you speak with a lawyer in regards to data protection so that you are clear on how this will affect your particular business.)
Shopify has also worked out a way where you can request that the details of an individual customer can be deleted from all of your apps. That option is available in your customer privacy area. It looks like this:
Shopify vs Mobile Ecommerce

Some of the tasks that you can do via the Shopify mobile app include:
Take and upload product photos
Edit product details such as pricing
Add products to the store
Fulfill orders as well as offer refunds
Purchase and print shipping labels
Get stats on conversions
See live sales information and view real-time traffic
Receive order notifications (see below)
Contact members of your team
Embedding Products on to Your Website With Shopify Lite
The way Shopify Lite works is that it allows you to create products in the Shopify UI, and set up individual Buy buttons for them. You can then take those Buy buttons and publish them anywhere on the web.
The publishing part itself is done via a quick piece of code.
When setting up your buttons, you get to customize the way they look, the sizes, the colors, the images used alongside, etc. Then, when you're done, Shopify gives you a piece of code that you can post on any
This code will allow you to display a picture, price and description for your product. There is no restriction to singular products, so you can add as many products as you like.
If you already have a blog website, for example on WordPress, then Shopify Lite will allow you to display your products on that site.
Additionally, when you want to use a Buy button on a social media platform like Facebook, you get a special embed code for that as well. Speaking of which:
Selling on Facebook With Shopify Lite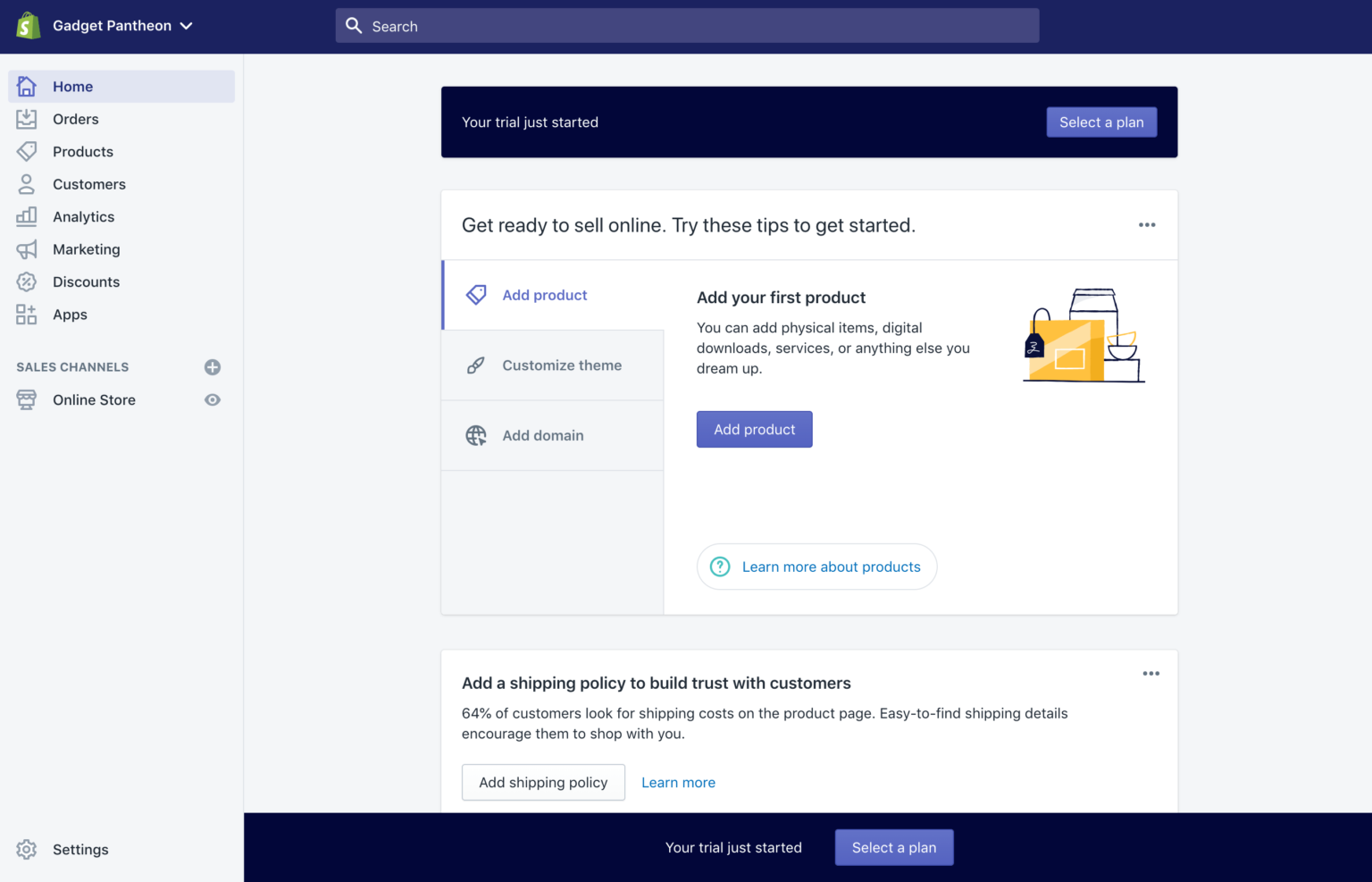 If you already have a good following on Facebook and you aren't that interested in creating a separate online store, then Shopify Lite is a great option for you.
The tools are easy to use – you can quickly generate a new Buy button and use it on your Facebook page.
Also, you are able to chat with your customers by having Shopify post your messages to Facebook Messenger (sales channels). Customers can even purchase your products directly from the chat window.
Live chat can be especially effective when selling to a younger demographic. Data indicates that 71% of shoppers between the ages of 16-24 demand quick responses via live chat / messenger apps when shopping.
Selling Digital Products With Shopify Lite
One of the many awesome things about Shopify is that it allows you to sell digital products as well. Think things like eBooks, audiobooks, guides, courses, media files, etc.
You can do that with Shopify Lite. You can set up digital products in much of the same way you'd set up normal products, and then get a Buy button for them.
Selling digital goods is usually done via Shopify's own digital downloads app, but there are also some fantastic third-party providers that you can use alternatively. These include Fetch, Send Owl and Sky Pilot.
Using Shopify Lite for Inventory Management
As we touched on earlier, Shopify Lite gives you the ability to process payments and manage your inventory if you sell your goods in a physical store.
Shopify Lite allows you access to the Shopify admin area so you can create orders manually when needed. You can also accept credit card payments, and Shopify will update your inventory automatically.
Other Things to Know About Shopify Lite
Shopify Lite is the only plan that doesn't offer customers support by phone. What you get is email and live chat support.
Dropshipping is available on the Shopify Lite plan. To get started, you will need to install a third-party app from the Shopify app store. The most popular Shopify Dropshipping apps are Oberlo (read our Oberlo review), Printful (read our Printful review) and Spocket (read our Spocket review).
Is Shopify Lite Suitable for Me?

Shopify Lite is ideal for businesses that:
want to add ecommerce to an already existing blog or website
want to sell on Facebook
are happy with just live chat and email support
need a backend system to manage their inventory and payments
want to see how Shopify tools integrate with their offline store activity
want to start with a very low budget
Basic Shopify
The next plan up is the Basic Shopify plan which starts at $29 a month. Unlike the Shopify Lite plan, this one
gives you the full power of the Shopify system and allows you to create a standalone online store.
Some of the key features of Basic Shopify:
Two Shopify staff accounts
Unlimited number of products
Unlimited file storage
24/7 phone, email and live chat support
Fraud analysis (detects fraudulent activity on your Shopify account)
Discount codes you can offer to your customers
A blog module
Abandoned cart recovery (contact visitors who have left their details but didn't complete their purchase)
Basic Shopify Templates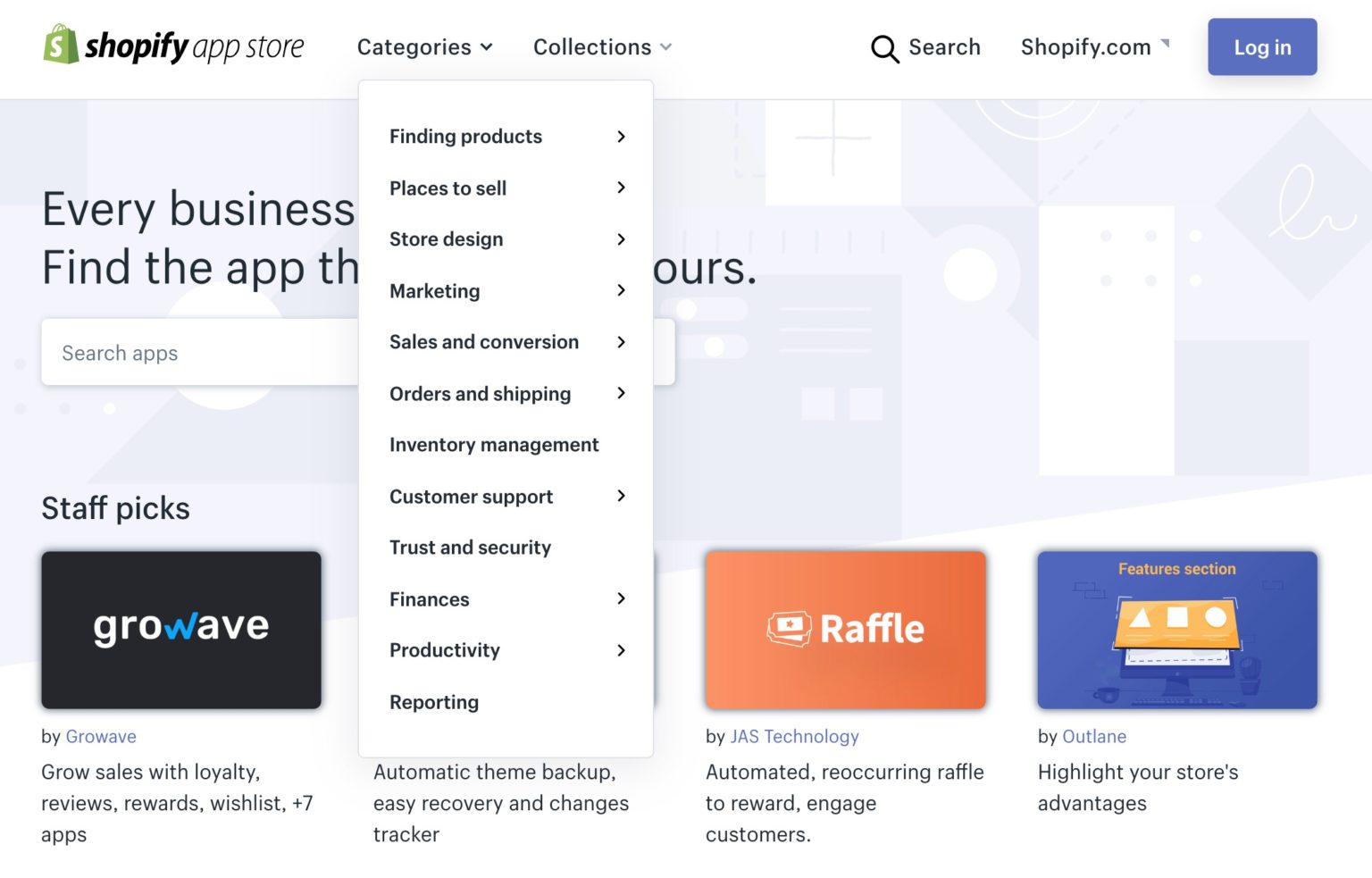 We will cover templates in more detail in one of the next sections, but it's worth quickly highlighting what is available with each Shopify package.
At the time of writing, with the Basic package, you have access to 10 free templates and 50+ paid ones.
The theme showcased below is probably the most used on the site – called Brooklyn. Although it's very attractive, it's also kind of overused, so if you want to set yourself apart from the rest, you might want to look at other options. The paid themes start at around $100 a piece.
Most of the free website templates offer the following functionality:
header slideshow you can use to highlight your top products
dynamic product grid, which changes based on how many products are being shown
slide-out cart, which enables visitors to add products to cart without leaving the website
Basic Shopify: Blogging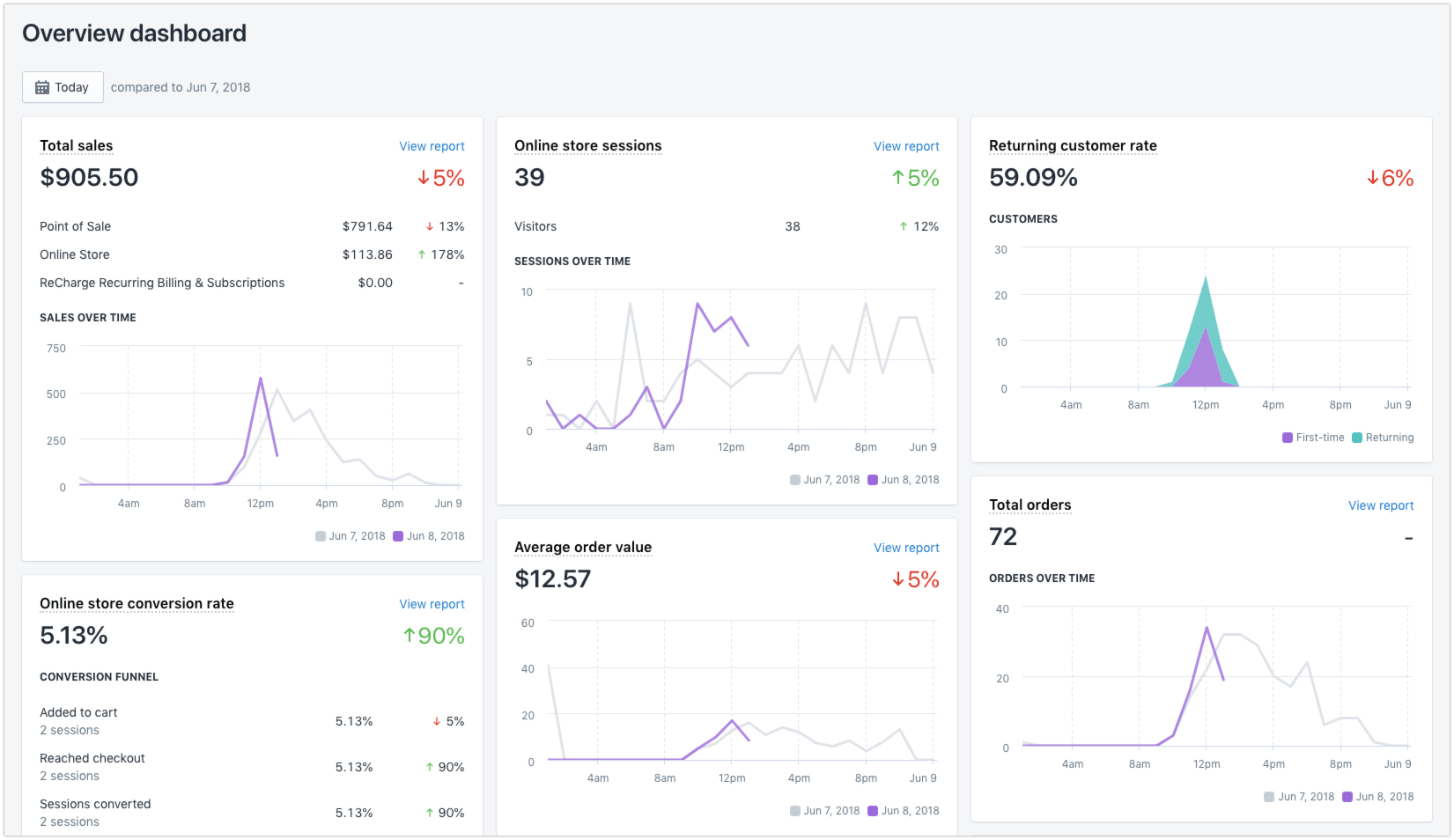 Your Shopify store comes with a built-in blog module. This can be a fantastic tool to help you build your audience and help generate more traffic to your ecommerce store – which, in turn, can lead to more
You can publish new posts using this module, add images and other media to them, set tags, categories, and also tune up the SEO parameters of each post.
That said, the functionality of the module is limited compared to solutions like WordPress – which are meant to run blogs primarily. This is understandable, since Shopify focuses mainly on the online store component.
Basic Shopify: Abandoned Cart Recovery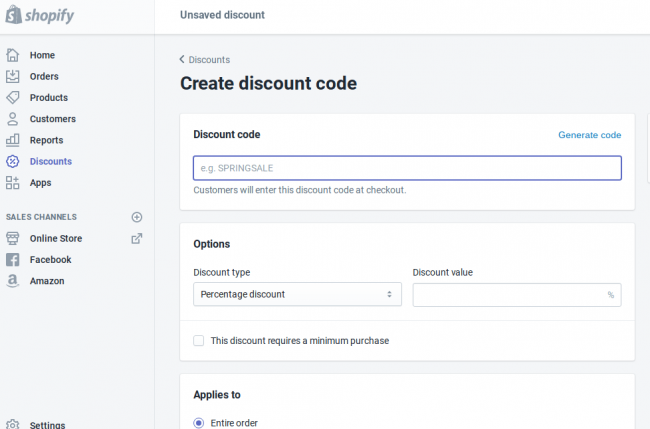 Abandoned cart recovery allows you to identify people who add products to their carts but do not complete the purchase. This feature used to be only available on the higher plans, but now users of Basic Shopify can use it as well.
Shopify lets you send emails by hand to people who abandoned their carts, or you can opt for a more automated option where Shopify sends them on your behalf.
Then, the abandoned checkouts screen lets you track which visitors completed their purchase after receiving an abandoned cart email from Shopify.
This is a fantastic tool to help you generate sales at no additional marketing cost, and it's one of the main things that make Shopify the number one ecommerce platform for many people. This feature isn't usually what Shopify's competition offers in this price range.
The fraud analysis from Shopify helps you identify any fraudulent activity on your account, which would otherwise incur chargebacks or cause other issues.
Shopify provides indicators of whether an order could be fraudulent. The indicators can include:
AVS checks – has the credit card passed these?
Did the customer provide the correct CVV code from the back of the card?
Does the IP address of the order have previous fraudulent activity?
Did the person placing the order try one or more cards?
Other Things to Know About Basic Shopify
but if you want to use Shopify in your primary store location, you may want to choose one of Shopify's higher-
tier packages.
Is Basic Shopify Suitable for Me?

Basic Shopify is fantastic for sellers who:
do not have a massive budget or are starting out
want to build a fully functional online store website
want to manage all their orders, sales, packages in one easy to use interface
have the ambition to start blogging and want to build a community around their store
want the ability to recover abandoned carts and generate extra sales that way
value 24/7 phone support
Shopify
The next plan is the one simply called the Shopify Plan, which starts at $79 per month.
This plan has all the features of the Basic plan, but also includes:
gift cards
professional reporting
full point of sale functionality
lower credit card fees and transaction fees
This gives you access to:
register shifts
the use of hardware including barcode scanners, receipt printers and shipping label printers
staff pins so that each member has a secure and unique login
adding third-party software to the POS system (including Shopify POS)
the possibility to configure up to five store locations
The Shopify POS system is designed for both the occasional seller at pop-ups, events and fairs, as well as the seasoned seller who has their own store and multiple members of staff.
There are many defining features of the POS system:
Payments – Shopify POS allows you to offer store credit instead of refunding the customer with the payment method they used. Combined with the gift card feature, you can accept this in-store as well as online.
Advanced Checkout – Attach notes to orders and keep track of special requests. Customize your receipts so that you can promote your brand, your online store, opening hours and promotions. Additionally, tax is automatically calculated based on your location.
Discounts – Coupon codes you have created online can also be used in-store. Create specific in-store discounts and run reports to see how well they have performed.
Shopify Store Management – View all past orders made online or in-store, which can be categorized by customer, product or date. Save time on your accounting by integrating the Shopify POS system with Quickbooks or Xero.
Customer Management – Create customer profiles and analyze their shopping habits as well as contact information and location. Collect email addresses in store to use for your email marketing.
Products – Track your inventory across your physical and online channels so you stay on top of your inventory. For retail stores, you can also offer wholesale prices and loyalty programs.
Hardware – Download the Shopify POS app on your Apple or Android device. All hardware included is free of charge and comes with a 30-day return policy.
Analytics – View, analyze and export sales reports by location, a specific staff member or customer. Export product reports to see what's selling and what isn't.
Mobile – Look up your customer profiles on your mobile and contact them directly through the app. Add products through the app and also take new product photos.
Shopify Gift Cards
Gift cards are great for larger online businesses that are already recognized brands.
Customers can come to your ecommerce website and purchase a gift card for a friend or family member. These are great for birthdays and holidays. Additionally, you can also issue gift cards as a reward to your customers.
Shopify Professional Reporting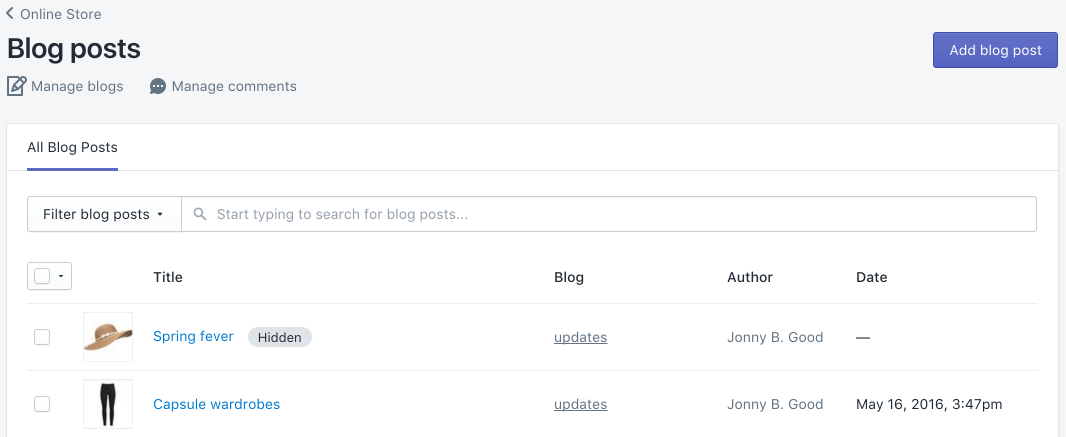 When it comes to reporting, every Shopify user can access the primary dashboard where they can see an overview of what's going on in the store. Additionally, with the Shopify plan, you get access to the following types of reports:
Sales reports
Profit reports
Customer reports (5 out of 7)
Shopify Sales Reports: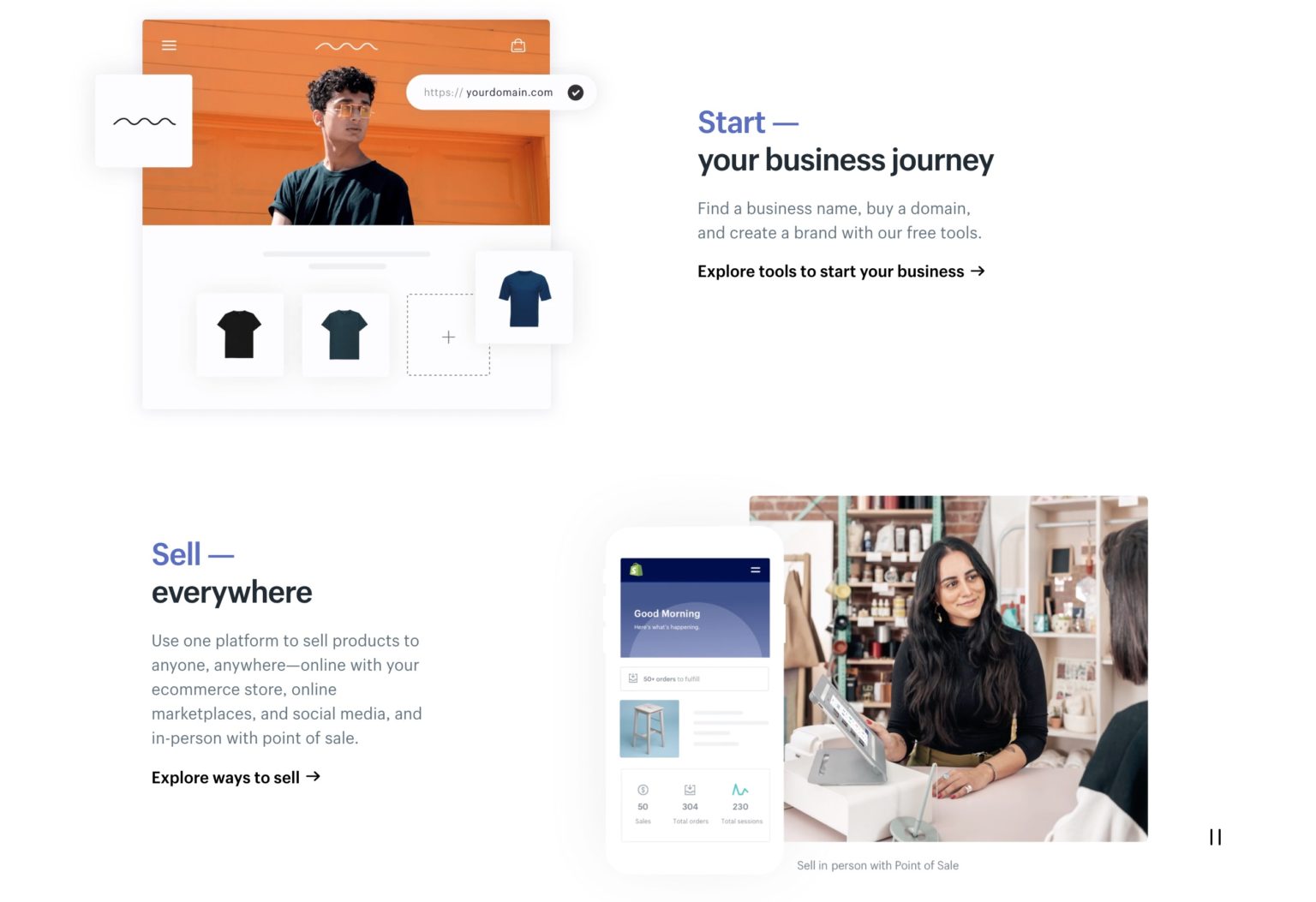 Sales reports allow you to get information about the orders your customers have placed based on channel, time or staff member.
These reports can be extremely valuable for your marketing, as they can tell you which areas are bringing in the most sales.
Other Things to Know About the "Shopify" Plan
With the Shopify plan, you can register up to five staff accounts as opposed to just two on the Basic Shopify plan.
Is the Shopify Plan Suitable for Me?

The Shopify Plan is a great choice for the following sellers:
you have, or expect to start getting a high volume sales
want to start taking advantage of gift cards and discount codes
require more in-depth reporting on your customers' buying habits and your profits
have a physical store location or a couple of them
Advanced Shopify
The next plan is the Advanced Shopify plan, which comes in at $299 a month.
You get all the features available in the main "Shopify" plan plus:
set up to 15 staff accounts
advanced report building
third-party calculated shipping rates
up to eight store locations in the POS module
lower transaction fees and credit card processing fees
Advanced Shopify Report Building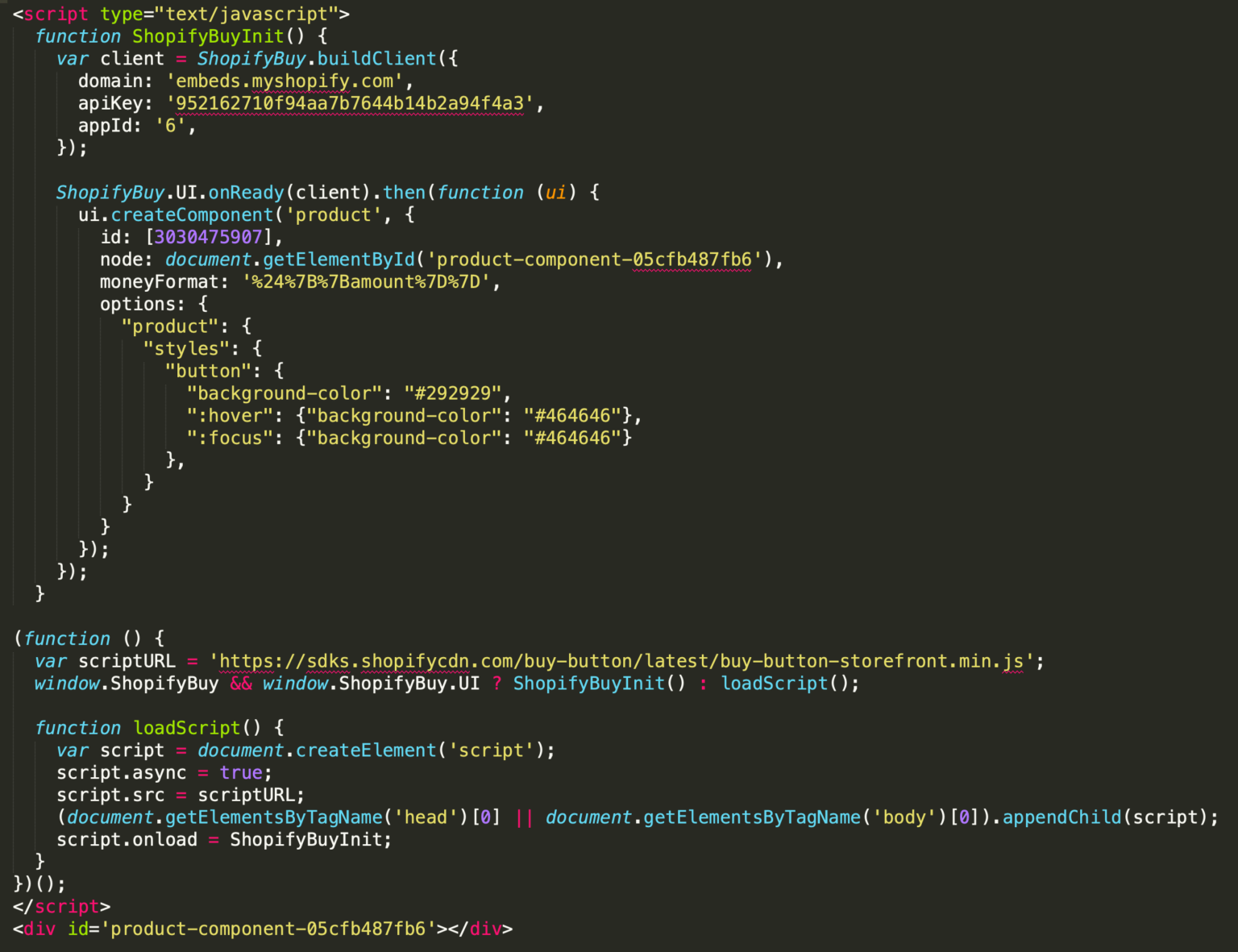 The advanced report builder in Shopify allows you to create custom reports and then customize them.
First, you have the ability to choose which sort of report you like to set up, and then you can edit and filter the columns within that report. You can also share it with members of your team.
All of your custom reports are then saved in the Reports section of your Shopify dashboard so that you can easily access them whenever you like.
Advanced Shopify Third-Party Calculated Shipping Rates
With this feature, you are able to use your carrier account to apply calculated shipping rates at the checkout.
You also have discounted shipping labels provided by either USPS or Canada Post.
You have access to the shipping rates of FedEx, UPS, USPS and Canada Post. Within your shipping admin area, you can add a percentage markup to the price that's calculated to cover packaging costs.
You can decide which services of a particular carrier you want to offer, such as Expedited Parcel, Priority and XpressPost.
Is the Advanced Shopify Plan suitable for me?

The Advanced Shopify plan is very suitable for sellers who:
process a big number of online transactions
require advanced reporting with a particular focus on the business elements such as profit and margins
use carriers to ship products and want a discounted rate
have a larger team of people working with the store online
have more store locations
Other Things to Know About the "Shopify" Plan
With the Shopify plan, you can register up to five staff accounts as opposed to just two on the Basic Shopify plan.
Is the Shopify Plan Suitable for Me?
You get all the features available in the main "Shopify" plan plus:
set up to 15 staff accounts
advanced report building
third-party calculated shipping rates
up to eight store locations in the POS module
lower transaction fees and credit card processing fees
Advanced Shopify Report Building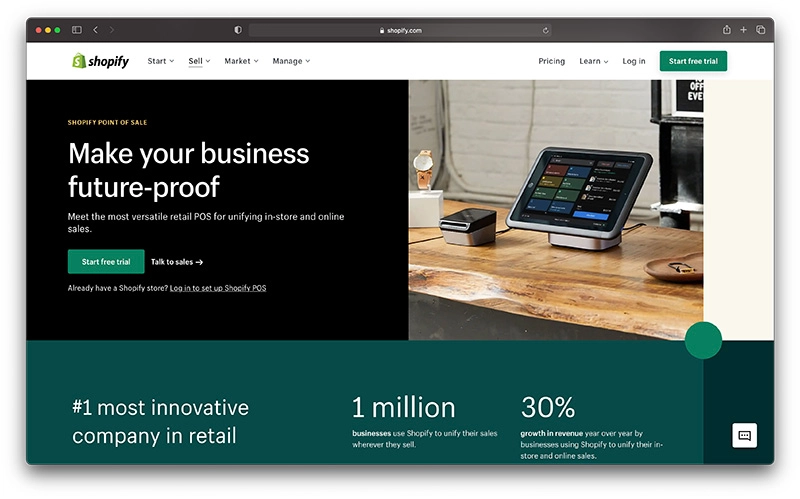 The advanced report builder in Shopify allows you to create custom reports and then customize them.
First, you have the ability to choose which sort of report you like to set up, and then you can edit and filter the columns within that report. You can also share it with members of your team.
All of your custom reports are then saved in the Reports section of your Shopify dashboard so that you can easily access them whenever you like.
Advanced Shopify Third-Party Calculated Shipping Rates
With this feature, you are able to use your carrier account to apply calculated shipping rates at the checkout.
You also have discounted shipping labels provided by either USPS or Canada Post.
You have access to the shipping rates of FedEx, UPS, USPS and Canada Post. Within your shipping admin area, you can add a percentage markup to the price that's calculated to cover packaging costs.
You can decide which services of a particular carrier you want to offer, such as Expedited Parcel, Priority and XpressPost.
Is the Advanced Shopify Plan suitable for me?

The Advanced Shopify plan is very suitable for sellers who:
process a big number of online transactions
require advanced reporting with a particular focus on the business elements such as profit and margins
use carriers to ship products and want a discounted rate
have a larger team of people working with the store online
have more store locations
Shopify Plus
Lastly, there is Shopify Plus, which is Shopify's enterprise solution for big business.
Shopify Plus is a bit separate from Shopify's main offering – you won't find it on the main pricing page – and it comes with its own focus on original challenges that big businesses tend to struggle with. Those challenges touch upon things like security, quality of fulfillment, and API integrations.
The price of Shopify Plus isn't set, but rather negotiable on a per-customer basis – depending on the business' needs. Usually, prices start at around $1,500 – 2,000 a month.
You will be given a dedicated account manager who will help you with the onboarding process, as well as manage your account and offer support throughout your journey.
Shopify Plus Multi-Channel Sales
Shopify Plus allows you to integrate 20+ channels within your Enterprise dashboard, including Facebook, Facebook Messenger, Instagram, Amazon, eBay, and more.
Your customers also get to use 100+ payment providers, which helps you generate more sales since no one is left behind.
Shopify Plus Scalability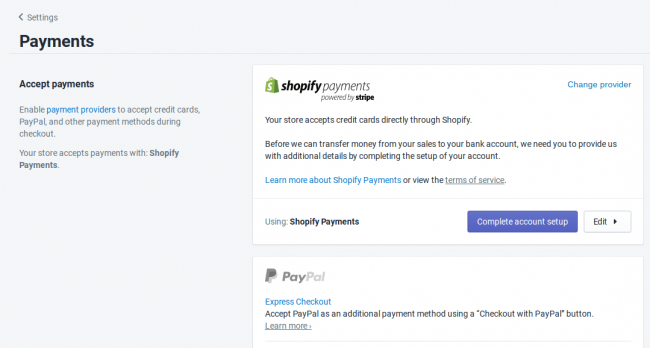 If you experience spikes in sales during certain times of the year, such as Black Friday or the holiday season, then you'll be happy to know that Shopify Plus can handle any amount of peak traffic you throw at it.
Shopify Plus processes over 10,000 transactions per minute and has a 99.98% uptime when doing so.
Shopify Plus Integrations
If you have your own custom app solution, or you want one of Shopify's technology partners to bring your idea to life, then Shopify Plus can help you with that. There are 1,500+ professionally built apps and plugins available.
Is Shopify Plus Suitable for Me?

Shopify Plus is for enterprise businesses that meet the following criteria:
an extremely high volume of sales
have a bespoke CRM system and need Shopify to speak to it
want to automate workflows for the team
have peak sales periods and need guaranteed uptime and security
want an account manager they can speak to whenever needed
Ultimately, Shopify Plus is not something that a lot of users will need to ever trouble themselves with. The
three main plans – Basic Shopify, Shopify, Advanced Shopify – are going to be a better fit for 99% of the users.
If you want to learn more about this, check out our full guide on Shopify pricing.
Go to top
Shopify Review: Ease of Use

So, how intimidating is it to enter Shopify for the first time and start working?
Not intimidating at all – is the answer.
In fact, Shopify is one of the easiest to use ecommerce platforms out there, especially if you're a business that's just getting their ecommerce adventure started.
As soon as you sign up, you'll see a user-friendly dashboard, and you'll be taken by the hand through all of the main steps on your way to configuring your store and making it available to the public.
As of June 2017, Shopify overhauled their backend and even gave it a new color scheme. This was done to improve the user experience by introducing more contrast into the UI.
Besides the colors and fonts, Shopify added a prominent new search bar in the dashboard, helping you quickly type in keywords and find what you're looking for without much thought.
For example, you might want to find a certain product or customer. In that case, all you have to do is punch in the right words, and Shopify will return everything that matches – be it a product, an order, customers, etc.
Setting a new design for your store is similarly easy to do. The template directory comes categorized based on niche, purpose, design style, and Shopify also lets users know which templates are the most popular. Then, installing your theme takes only a couple of clicks. (More on Shopify templates in one of the sections below.)
Theme aside, you'll probably want to craft some of the key pages of your site by hand – pages like the homepage or the about page.
Shopify lets you do that in a simple way with something called the Shopify Sections.
The visual editor offers a wide variety of content sections that you can insert onto your page. For example, you might want to place a slideshow, button and product carousel toward the top of that page.
Shopify Review: Shopify Themes and Design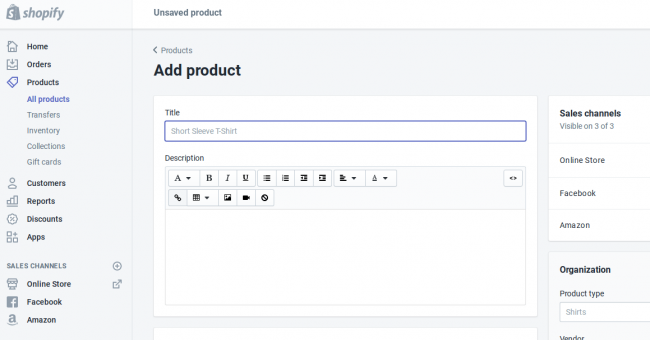 One area where Shopify really excels are the themes and designs available. The company offers some of the most professional-looking themes of any ecommerce platform. At the time of writing, there are eight free themes available and more than 60 paid ones (in the range of $160-$180 a piece).
There used to be more themes in the catalog before, but Shopify decided to purge the old ones and stick to only modern stuff that's optimized for modern audiences and search engines.
That being said, each theme is not just "a single theme," but actually comes with a handful of styles included. For example, a theme called Icon comes with four distinct styles that differ not only in the color scheme, but also in how the elements on the page are presented.
Shopify Review: Security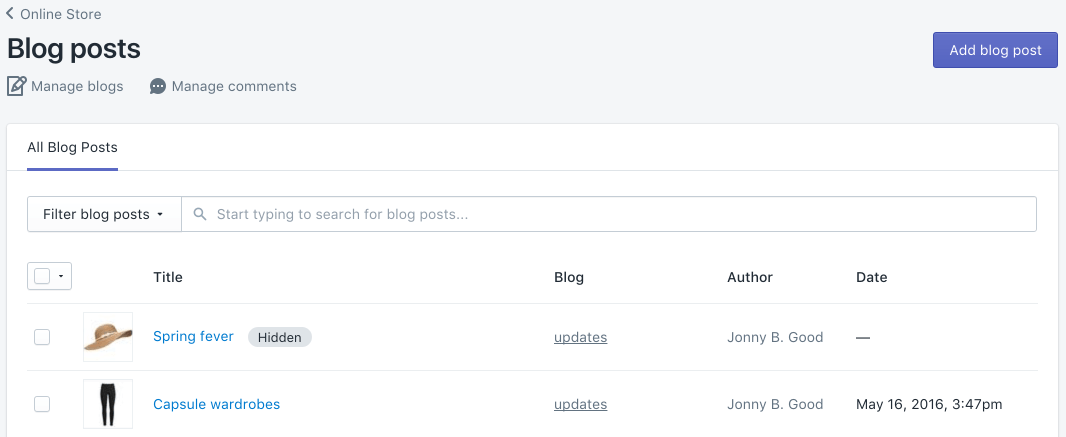 Security should be taken very seriously when you run an ecommerce site. After all, you're going to be dealing with credit card info of your customers', their order details, your own product details, and many more sensitive pieces of data.
Shopify knows this and understands the responsibility. Shopify has its system hosted on a Level 1 PCI DSS compliant server. In other words, your data, and the data of your customers is always secure. In addition, all pricing plans (besides Lite) offer 128-bit Free SSL certificate at no added cost.
Specifically, Shopify:
Maintains a secure network
Protects cardholder data
Maintains a vulnerability management program
Has strong access control measures
Monitors and tests their networks
Maintains an information security policy
Moreover, while data security is very important to retailers, many also worry about their store always being
available. For example, it's reported that just one hour of downtime on Prime Day may have cost Amazon up to
$100 million in lost sales.
Shopify provides their customers with a 99.98% uptime guarantee and helps you avoid losses due to your store being unavailable. Furthermore, Shopify takes care of backing up your store securely and then gives you access to those backups if needed.
Some other things that come into play with security include vulnerability management and access control. With that, you get to specify which users are able to access certain content on the backend of your store.
Overall, Shopify is very security-conscious and seems to always stay up-to-date with what's going on in the world of online security, and implements all the best practices.
You'll find apps to help you with marketing your store, apps for emails, push notifications, SEO, access control, finances, and a lot more.
Also, in 2018, Shopify shifted focus to a new breed of machine learning algorithms, so that they could provide today's users with a more intuitive and immersive experience. Therefore, the app store now helps you to discover the specific tools that are the most likely to appeal to your individual scenario and business model. Handy right?
Basically, the App Store is a collection of premium and free applications intended to extend and improve the functionality of your Shopify store.
When conducting this review, one thing we liked most about Shopify's app store was the fact that you don't need to be a developer to use any of the tools you find there. Everything is plug-and-play.
That being said, if you happen to be comfortable tinkering with websites under the hood, you can become a Shopify App Merchant yourself, and join thousands of other developers already in the marketplace.
Shopify even offers a bunch of extra resources to get you started, including a high-level overview of the Shopify development space, and access to the Shopify APIs.
Shopify Review: Conclusion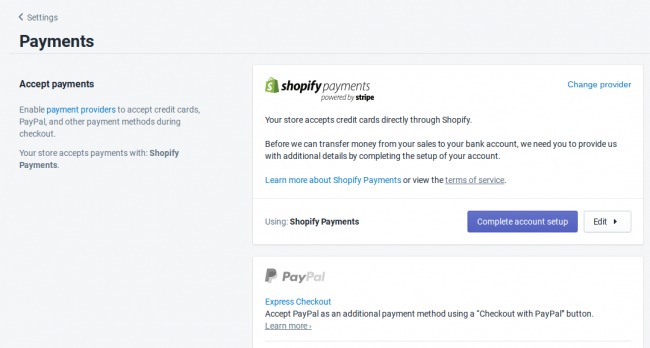 Shopify works for beginners, intermediates and advanced users (the ones looking to speed up the development process by not spending much time on coding or more complicated processes).
We also like it for business owners who simply want to introduce an ecommerce component to their existing websites, and especially if what they want to sell are digital goods.
What's great about Shopify is that it's really easy to start with. You literally only have to sign up, go through a couple of settings panels, and your store is going to be up and running.
What comes afterwards is also equally user-friendly. You can customize your design, add products, set the payment details, even install new features through apps in the Shopify app store.
We would gladly recommend Shopify to anyone who wants to sell online. Plus, there's a 14-day free trial available, so you don't have to commit until you're sure that Shopify will work for you.