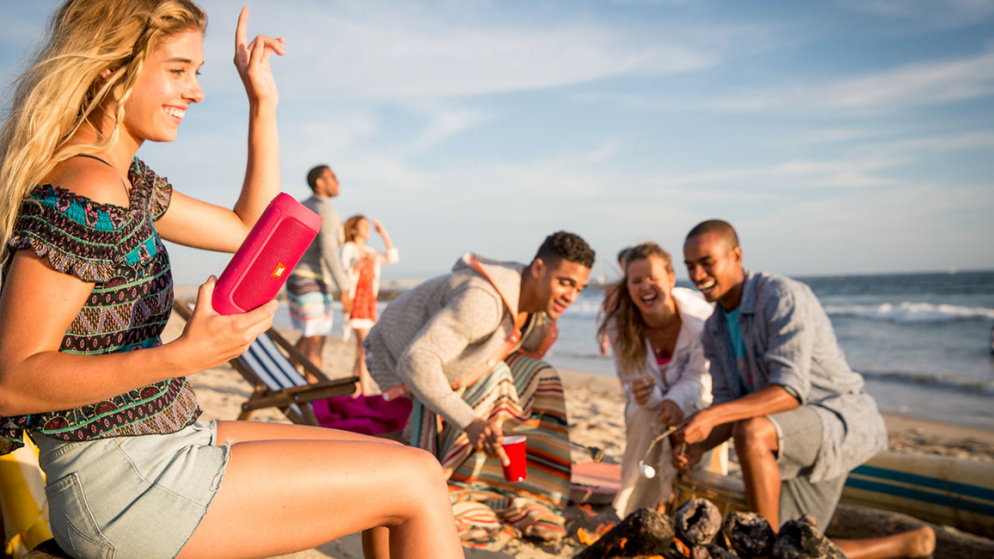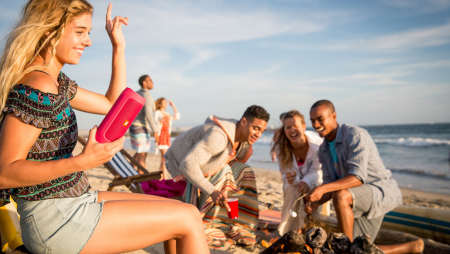 Our content is reader-supported. If you click on our links, we may earn a commission.
Travelers in search of a luxury sand-and-sun fix are set for 2022: the new sandals curacao resort is finally open and welcoming guests. Find out all the amenities and activities that are drawing vacationers from around the globe to this caribbean hidden gem.
If you've ever imagined what a european city would look like if magically dropped into the caribbean, those daydreams can become reality in curacao. The capital of this tropical island — one of the leeward antilles "abc islands" along with aruba and bonaire — looks like an old-world european city with brightly painted facades.
Beyond the colorful city of willemstad, though, travelers can experience what truly makes curacao a travel dream: pristine beaches, vibrant marine life, and multicultural traditions shaped by dutch, latin, and creole influences. Sandals curacao offers the best of all three, rolled up in a luxury resort experience.
The all-new sandals royal curacao opened in june 2022 as the newest resort in the sandals portfolio. Discover what makes this curacao all-inclusive resort unique, and plan your escape here before the crowds arrive!
Can't wait to get away? Check out Sandals current specials here.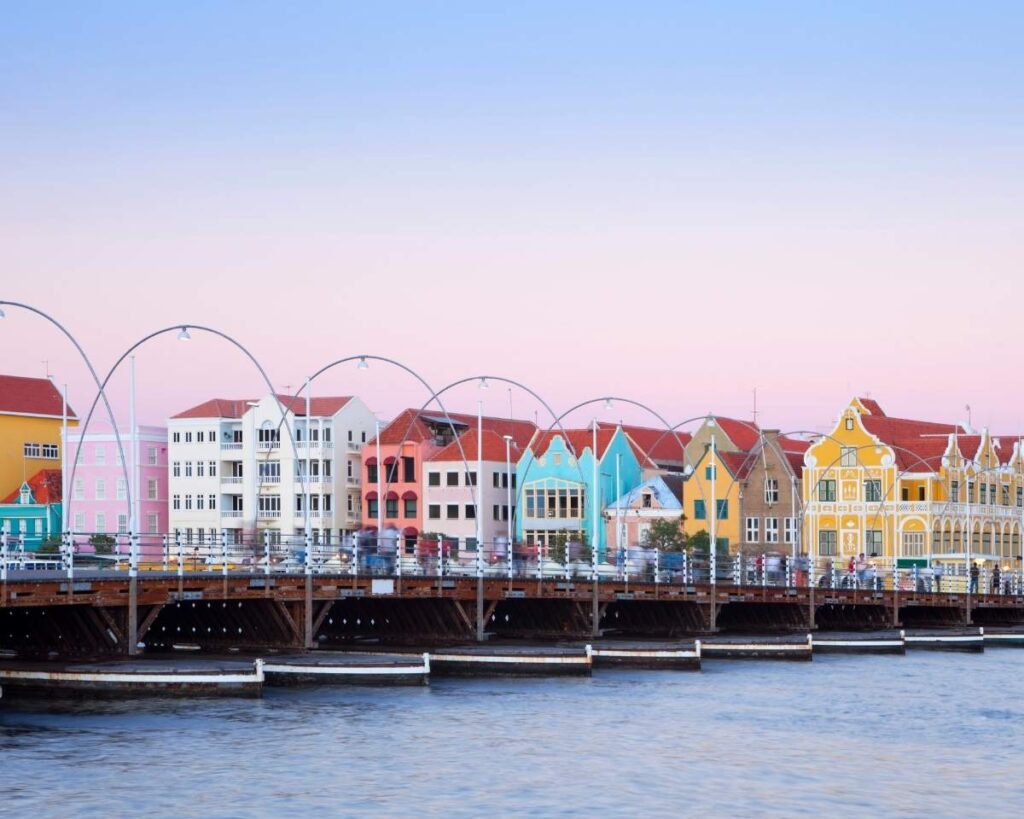 Book Resorts At Sandals.Com
Curacao Travel Basics
Where is Curacao: Curacao is a Caribbean island located off the coast of Venezuela.  It's one of the "ABC" islands (Aruba, Bonaire, Curacao) of the westernmost Leeward Antilles.
How to pronounce it: The name of this island destination starts with a hard "C," while the "ç" is pronounced like an "s."  Curaçao is pronounced as "kur-ah-sau."
Closest airport: Curacao International Airport (CUR).  Direct flights of less than 5.5 hours are available from the U.S. and Canada: Toronto (Air Canada and Westjet), Newark (Jetblue), Miami and Charlotte (American), and Newark (United).  Copa Airlines also has connecting flights through Panama City. Check flights to Curacao.
Currency in Curaçao: The Antillean Guilder (ANG). See current exchange rate.
Getting to Sandals Royal Curacao: Sandals Royal Curacao is just 15 miles from the airport.  Getting there is a breeze: round-trip airport transfers are included in your Sandals reservation.
Best time to visit: Curacao's location is sheltered from the worst of the Atlantic's hurricane season. Gentle tradewinds keep temperatures in the mid-80s, making Curacao the perfect destination year-round.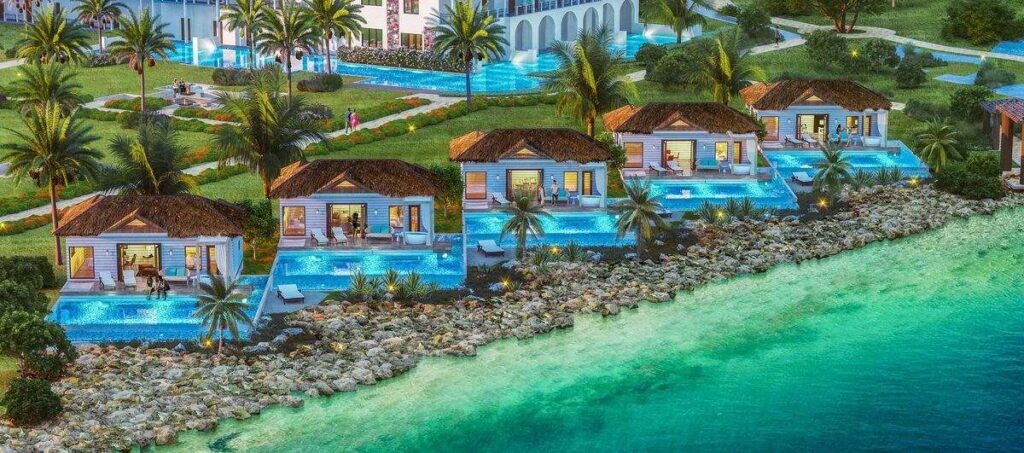 Booking Sandals Royal Curacao Adults-Only All-Inclusive
No need for a travel agent – the best prices are available by booking direct through the sandals website! Additionally, right now there is a grand opening offer of up to a $1000 instant credit based on your length of stay and a $25 credit for booking online.
Where Is Sandals Royal Curacao?
Sandals' newest resort, sandals curacao, is located within the 3,000 acre santa barbara estate in willemstad, curacao. The resort faces west, making it the perfect vantage point for caribbean island sunsets.
What to Expect
Stunning beaches, rich marine ecosystems for snorkelers and scuba divers, and vibrant culture round out a wealth of experiences here, including the unesco heritage site of willemstad. For nature and history lovers, the shete boka and christoffel national parks offer invigorating hiking and island history.
And of course, luxury is included with your sandals stay: from upscale dining and exclusive amenities to airport transfers and impeccable service, you won't even need to leave the resort for a truly relaxing vacation!
Early Reviews for Sandals Royal Curacao
Sandals curacao opened on june 1, 2022. The resort's opening had been delayed from april due to supply shortages and shipping delays.
Early reviews for sandals royal curacao were admittedly mixed, citing ongoing construction and landscaping in some areas of the resort. Other reviews described a need for more outdoor furniture for balconies and pool areas.
Experienced sandals guests noted that during the first weeks after opening, service and food variety weren't up to usual standards. They also suggested more training time was needed for some staff.
Now, most independent reviews on google and tripadvisor are positive. Some lingering problems with poolside chairs and staff training continue, but most reviews are 5 stars, which is typical for sandals properties.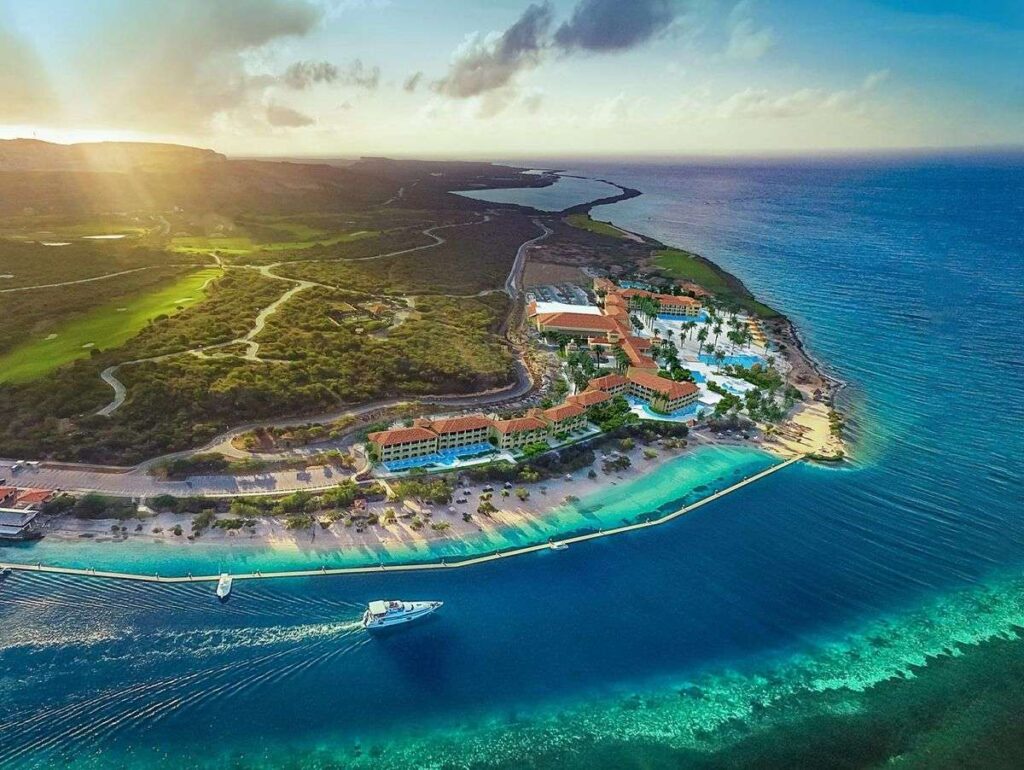 Sandals Royal Curacao All-Inclusive Resort
Luxe suites, gourmet cuisine, posh pools: all the deets to make you want to click that "book now" button!
Room Options
Sandals Royal Curacao Resort has 24 different room options with three category levels and two new types of signature suites.  The categories are Luxury, Club, and Butler level (in increasing level of luxury inclusions).
If you're in Club Sandals level or higher accommodations, fully stocked in-room bars are included and replenished daily.  In Luxury level rooms,
Top Picks for Honeymooners
If you're celebrating a special occasion like a honeymoon or anniversary, check out the romantic poolside or seaside bungalows or the one-bedroom "Love Nest" suites – all with luxury butler service included!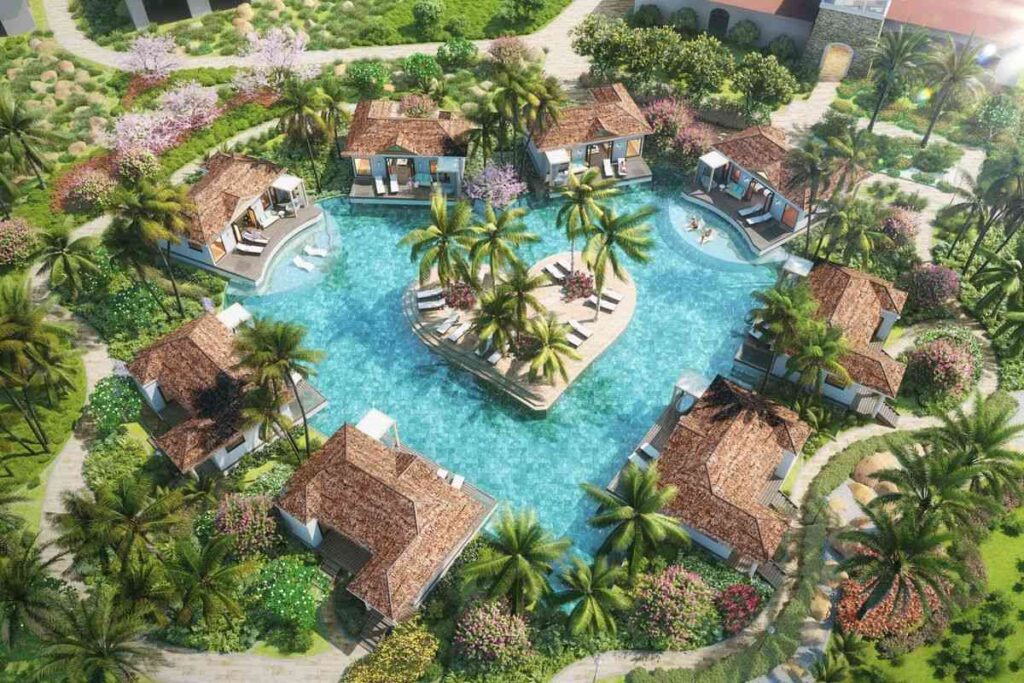 New Butler Bungalows
The new Kurason Island Poolside Butler Bungalows and Awa Seaside Butler Bungalows include an enhanced level of privacy.  Their extended sun decks, private patios, sun loungers, outdoor Tranquility Soaking Tubs, 24-hour room service, and personal butler service will have you spoiled with luxury!
Kurason Island Suites are set in the signature heart formation that Sandals is famous for at its overwater bungalow destinations.  The heart-shaped pool has a man-made island at the center with a sundeck and chairs for lounging.
The first-ever Awa Seaside Bungalows and their private pools are set directly on the coast, with spectacular ocean views.  Each has an expansive private patio with an extended sun deck and infinity pool overlooking the beach.
Top Picks for On-the-Go Travelers
If you're the kind of traveler who spends most of your time at the beach, pool, or on adventures, the Luxury rooms at Sandals Curacao feature many amenities and fantastic tropical garden views at the most affordable price point of all rooms at the resort.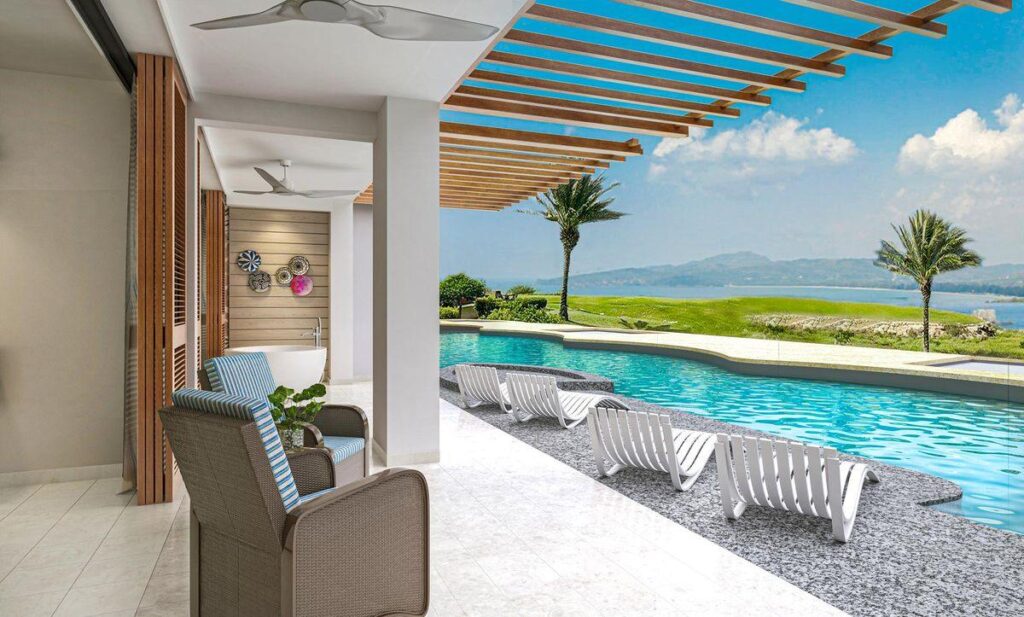 What's Included at Sandals Royal Curacao
Everything!  Yes, your nightly rate per person really includes everything, with just a few exceptions like spa services and optional excursions.  This means unlimited gourmet dining, unique bars serving premium liquors and wines, and land and water sports.
Nearly every water sport imaginable is included along with equipment and professional instruction: Hobie cats, paddle boards, snorkeling, kayaking, and even scuba diving for certified divers. More on activities below.
Sandals Royal Curacao Resort Amenities
Sandals has rolled out many amenities as part of the Sandals Royal Curacao experience.  Some are what travelers have come to expect from Sandals' "Luxury Included" experience, while others are a first in the all-inclusive resort world!
If you are planning a wedding, Sandals is the leader in Caribbean destination weddings and honeymoon packages, and even includes a free wedding with stays longer than 3 nights.
If this is your first stay with the brand, Sandals resort guests are often pleasantly surprised with cuisine quality and choice compared to other all-inclusive resorts.  This includes premium house wines and unlimited premium liquors.  Sandals Resorts feature "five star global gourmet" dining: culinary experiences designed to feature both authentic regional specialties and global cuisines.
Sandals Curacao Pools: AKA Selfie Central
Sandals is known for fabulous pools, and their newest resort features the brand's first two-level infinity pool called "Dos Awa."  (Yes, it has a name.) Guests can relax at this expansive pool which offers both an upper and lower deck for views of the mountains and Spanish Water Bay.
A second aquatic feature of the resort is a natural sand-bottom saltwater pool carved out of the rocks along the shoreline.  Fed by the ocean, this offers a protected place for swimming right on the coast.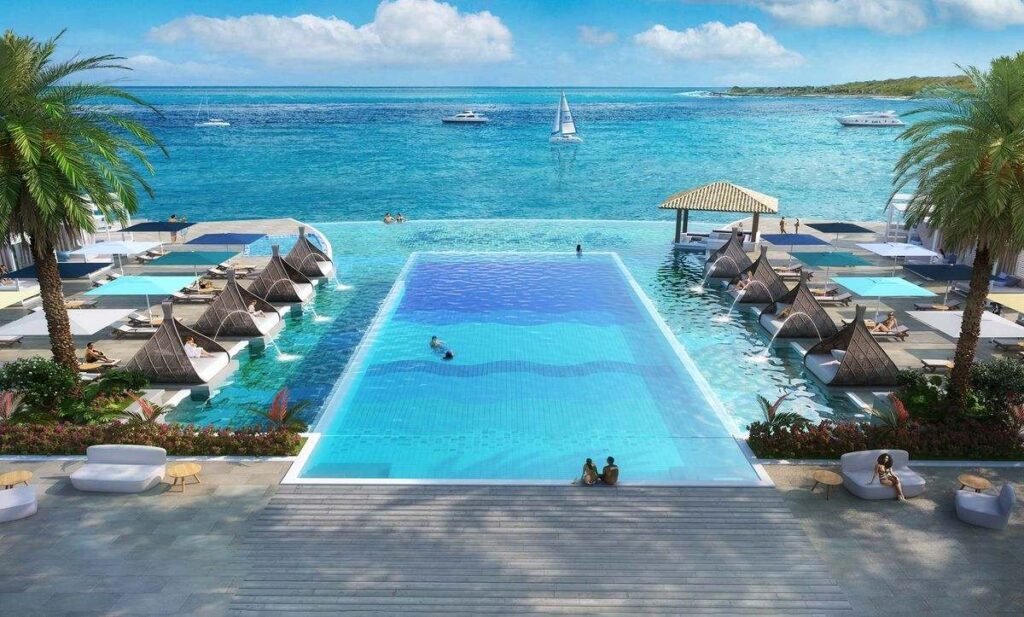 Dining at Sandals Royal Curacao
Sandals Resorts feature "five star global gourmet" dining: culinary experiences featuring both authentic regional specialties and global cuisines.  This includes premium house wines and unlimited premium liquors.
From fresh local seafood to the unique international flavors, Sandals Royal Curaçao offers a culinary journey with 11 all-new dining concepts, including three new food trucks.
Vincent: Gourmet European fusion cuisine with an artistic presentation
Pietra: Italian eatery serving Southern Italian dishes
Gatsu Gatsu: Exotic sushi creations created using the most delectable seafood
Aolos: An authentic open-air Mediterranean dining experience
Kanaal: Dutch cafe by day for your coffee and Stroopwaffel fix; wine and cheese bar by night
Strand Seafood House: The freshest fish and seafood served up just steps from the sandy shore
Zuka: Culinary traditions and flavors of Central and South America
Butch's Island Chop House: Steakhouse serving up the highest quality grain-fed Midwestern beef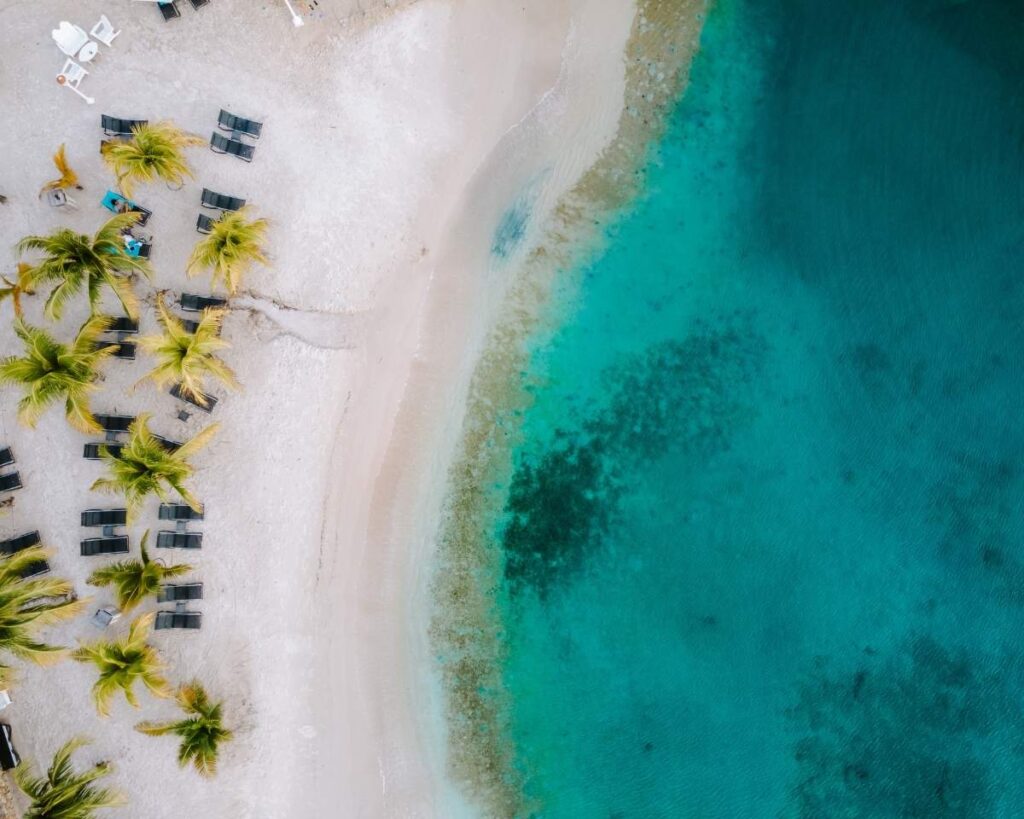 Beachside Food Trucks
Dine beachside at one of Royal Curacao's three all-new food trucks, a first for Sandals Resorts.  Try delicacies from around the world in a friendly, artsy ambience:
Totepi: Traditional Curaçao fare
La Palma: Spanish tapas
Kishi: Asian Fusion and bao buns
Special Dietary Requirements?
A centrally located Culinary Concierge Desk is available and ready to assist with any special dietary requirements like food allergies and dining options.
Bars at Sandals Curacao
Sandals Curacao features 13 bars, all serving up unlimited premium liquors 24/7.  From swim-up bars to a traditional British pub and nighttime beachside bars, you'll never have to go far for one of Sandals' specialty tropical cocktails or premium house spirits and wines.  (Please have a Blue Lagoon for me!)
Dine Out Credit: Island Inclusive Dining
Sandals has introduced its first-ever dine out program. With qualifying booking of 7+ paid nights in certain room categories like butler suites, receive a $250 dine out credit and choose from a curated collection of eight local restaurants. Discover authentic cuisine showcasing the creativity of local chefs and the amazing ways they channel their passion into unique culinary experiences.
Plus, round-trip transfers to the restaurants are included! Get more info here.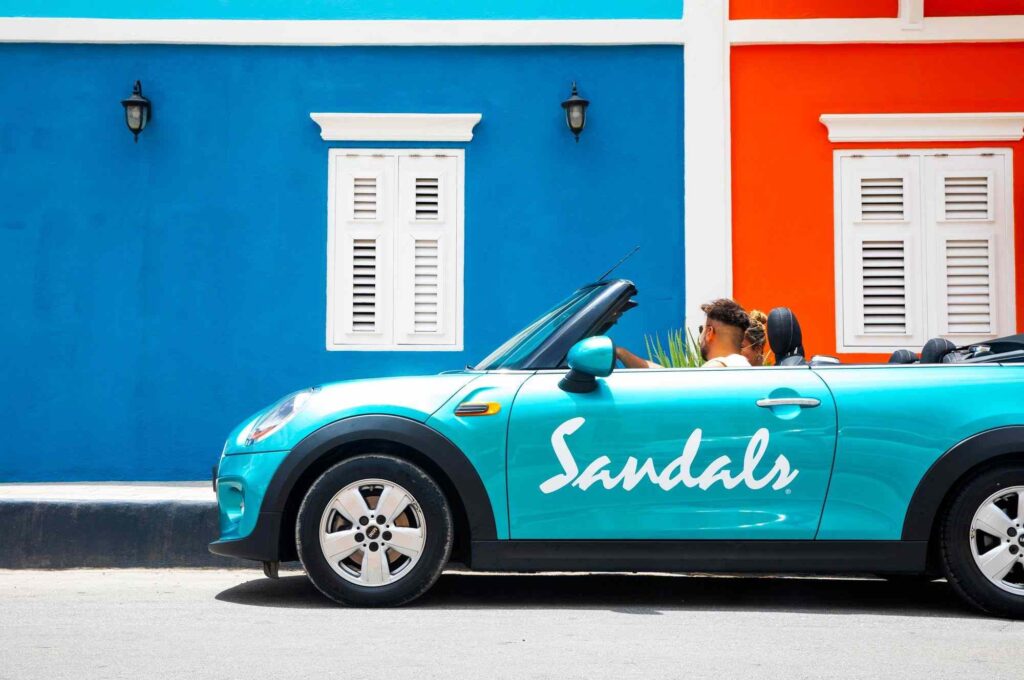 Activities at Sandals Royal Curacao
A fitness center, tennis court, and beach volleyball provide active outlets for guests on land.  At the stunning white-sand beach, guests can enjoy snorkeling, Hobie cats, windsurfing, paddleboarding, and kayaks.
For exploring the resort and island estate, Dutch bikes are provided for all guests.  For exploring off-resort, the tour desk can help you book island excursions for an additional cost.
Scuba Diving
Sandals Resorts offer the Caribbean's most comprehensive scuba programs.  Included at all resorts for PADI-certified divers, you can dive once a day with two tanks (or twice a day with one tank).  This includes the best equipment, dive boats, trained staff and amazing dive sites – all included in your Sandals booking!
Be sure to book your dives upon arrival, and note that you won't be able to dive on your departure day.
Not certified yet?  For an extra fee, try a PADI "Discover Scuba Diving Experience," a short 3-hour program with will qualify you for one open water dive (maximum 40 feet) during your stay.  No prior experience or certification is required.
Get Scuba Certified
Purchase a PADI eLearning course for open water and advanced scuba diving and complete the classroom portion at your own pace – anytime, anywhere. Then head to a Sandals resort to complete the in-water portion of your certification!  (An additional cost, but there's no easier place to get certified than an all-inclusive resort!)
Special Butler Bungalows Inclusion: MINI Cooper
Both of the butler signature suites include guest access to a complimentary MINI Cooper for exploring the beautiful island of Curacao!  Upon arrival, reserve a one-time session through your Butler.
The fully serviced MINI Cooper will include: 3 ½ hours of use, a guided map, gas, and a picnic basket with snacks, water and soda prepared by your Butler prior to your adventure drive. In addition, your butler phone will have a fully-functioning GPS to help you get around.
Be sure to book this upon arrival, as it's sure to be a popular amenity and is limited to capacity.
Sandals Red Lane Spa
Make room for a little indulgence on your Sandals travel checklist with plans to visit the spa where a variety of treatments are offered. The Sandals Red Lane Spa experience will transform you with treatments like the Himalayan Salt Stone Massage, the Scents of Love Couples Massage, and many others.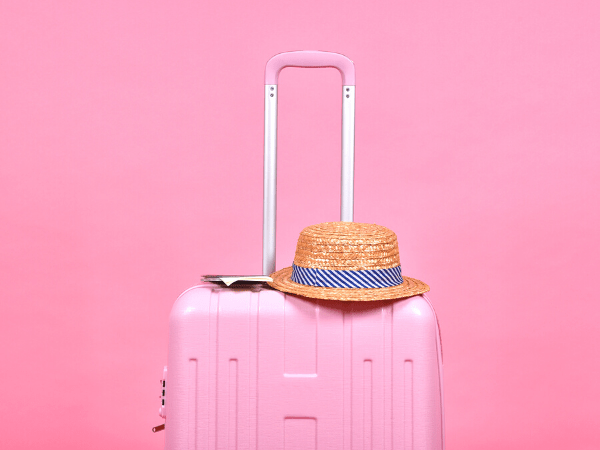 What To Wear and Pack for Sandals Curacao
For your packing list, you'll want to bring bathing suits, cover-ups, clothing and footwear that fits your daily activities. Additionally, Sandals resorts have dress codes for their restaurants as follows:
Resort Casual: Shorts or jeans, t–shirts or polo shirts. Swimwear must be covered. Shirts and footwear required.
Resort Evening: Dress pants or jeans for men, long or short sleeve dress shirts (with or without collar). Dress shoes or sandals. No shorts, t–shirts, sleeveless shirts, sneakers, flip flops or slippers. No hats or caps.
In addition, be sure to pack basic items like toiletries and medicines, since on-resort shopping can be limited and expensive.
Insect repellent: I always pack handy wipes and spray – the mosquitoes in the jungles of the Riviera Maya are especially hungry!
Reef-friendly sunscreen and aloe or after sun
Basic medications like an anti-diarrheal, pain reliever, and allergy medicine
Poo-pourri
A cute straw hat and beach bag
Don't worry about adapters though: power in your room will be 110v, the same as in the U.S. and North America. There are also hair dryers in each room, so can skip packing that too.
Tips at Sandals Royal Curacao
Tips and gratuities are included with your Sandals package, with the exception of personal butlers and massage therapists. This means that it is not allowed to tip wait staff, bartenders, concierge staff, the entertainment team, cleaners and other Sandals staff as this would have already been factored in with your booking.
If you will be staying in a butler-level room, tips to your butler are allowed and encouraged.
Weddings at Sandals Curacao
If you are planning a wedding, Sandals is the leader in Caribbean destination weddings and honeymoon packages, and even includes a free wedding with stays longer than 3 nights.   In Curacao, you can create a wedding as unique as your love story: choose from beachfront nuptials, a desert garden setting, and more.
What's Not Included?
Spa Treatments
Optional Tours
Golf Caddies (mandatory for golfers)
Medical Assistance*
Gift Shop Items
Phone Calls
Scuba Certification or Refresher Courses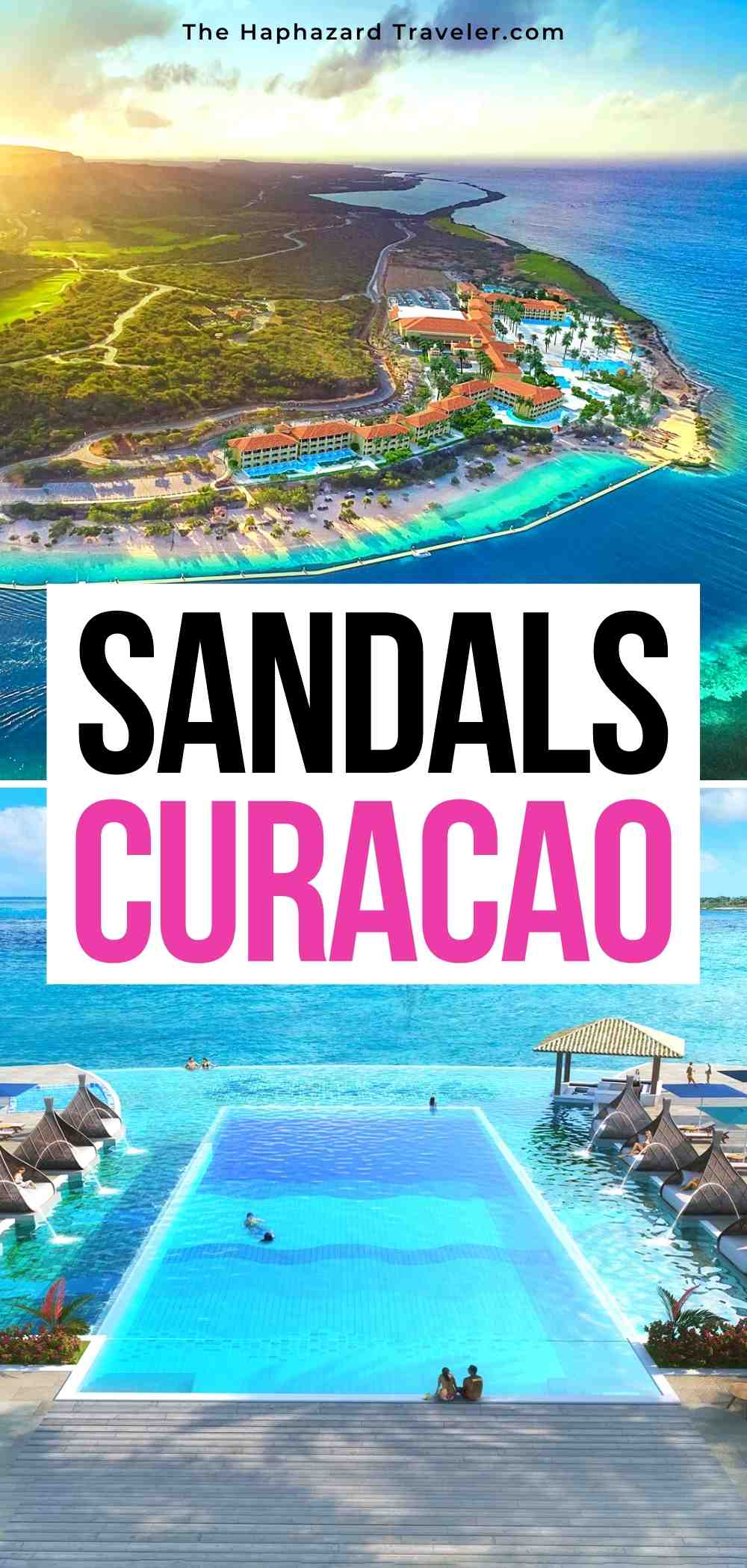 Ready to Book Sandals Royal Curacao?
Book direct through the Sandals website for the best rates, and pin these tips for later!